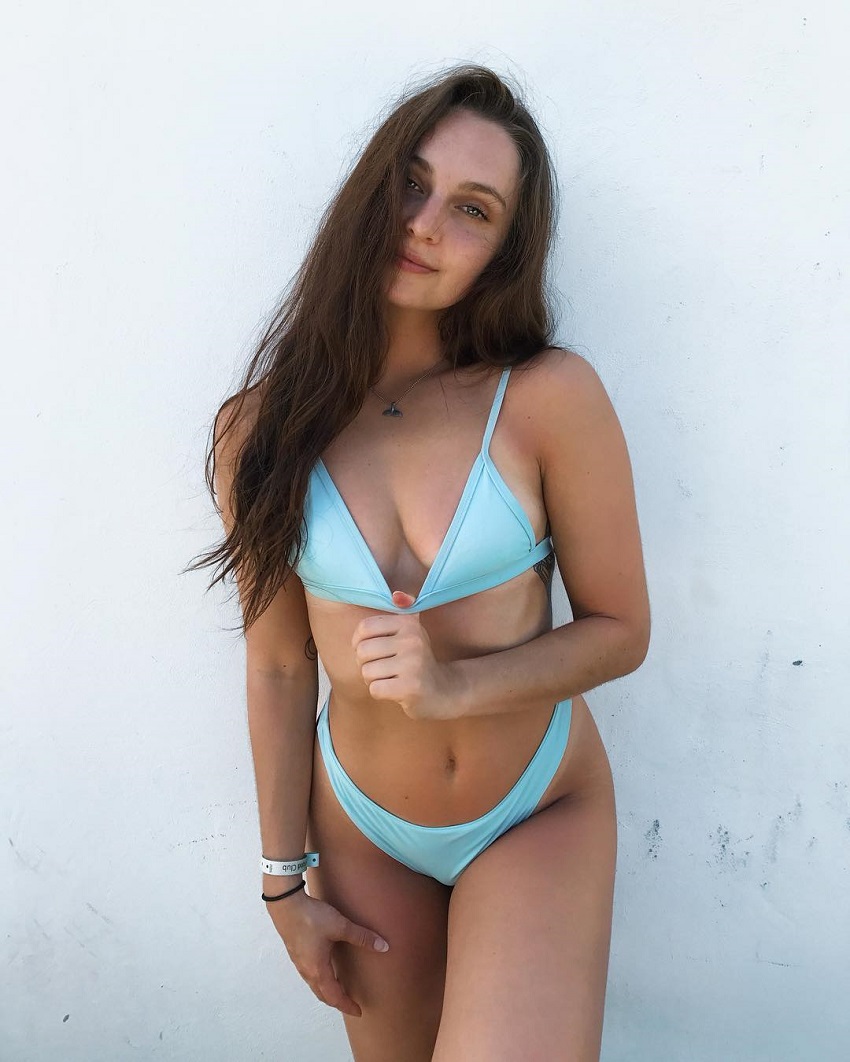 Gabby Scheyen
Fitness Model, Social Media Influence
Gabby Scheyen, also known by her full name Gabrielle Scheyen, is a fitness model and social media star from Toronto, Canada.
Gabby started her fitness journey in 2012, at the age of 17. Initially, she only focused on doing cardio, and as a result, she didn't see a lot of progress. As Gabby says; "I started out as a cardio bunny in 2012 (age 17), then began to deal with binge eating for a few years until I found my passion for lifting weights in 2014 (age 19)."
Ever since discovering strength training, Gabby's life has changed for the better. Today, she boasts an amazing figure which she showcases on social media. She also educates her fans on training and nutrition, with the following goal;
"I want to dedicate my life to helping girls (and boys!) avoid/recover from going through what I did as a teenager."
---
---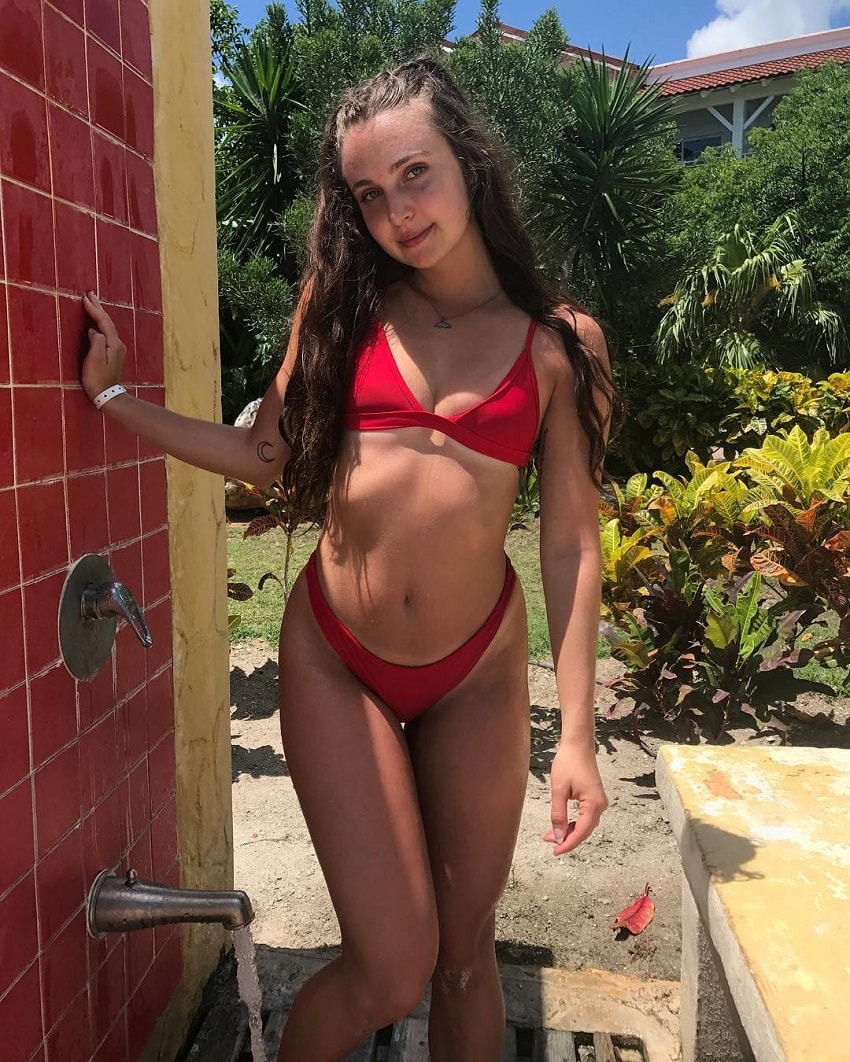 Athlete Statistics
Full Name: Gabrielle Scheyen
Age
Date of Birth
Nationality
Profession
27
August 30, 1995
Canadian
Fitness Model, Social Media Influence
Era
2010
| | |
| --- | --- |
| Age | 27 |
| Date of Birth | August 30, 1995 |
| Nationality | Canadian |
| Profession | Fitness Model, Social Media Influence |
| Era | 2010 |
---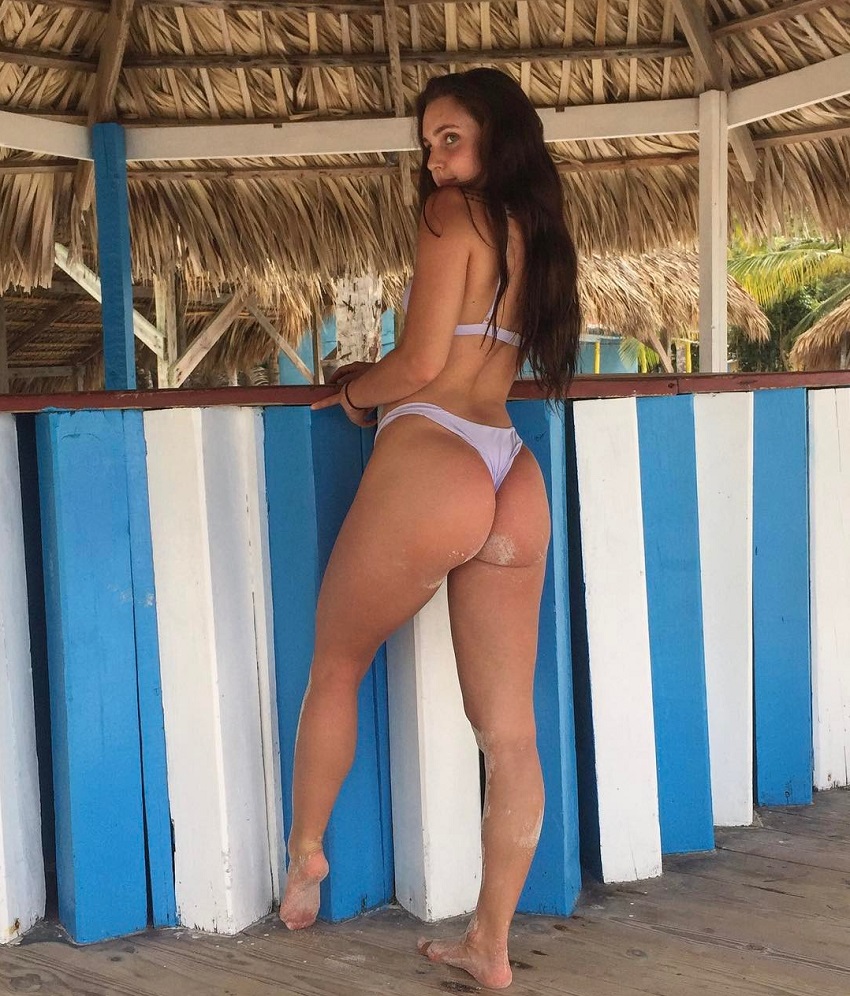 ---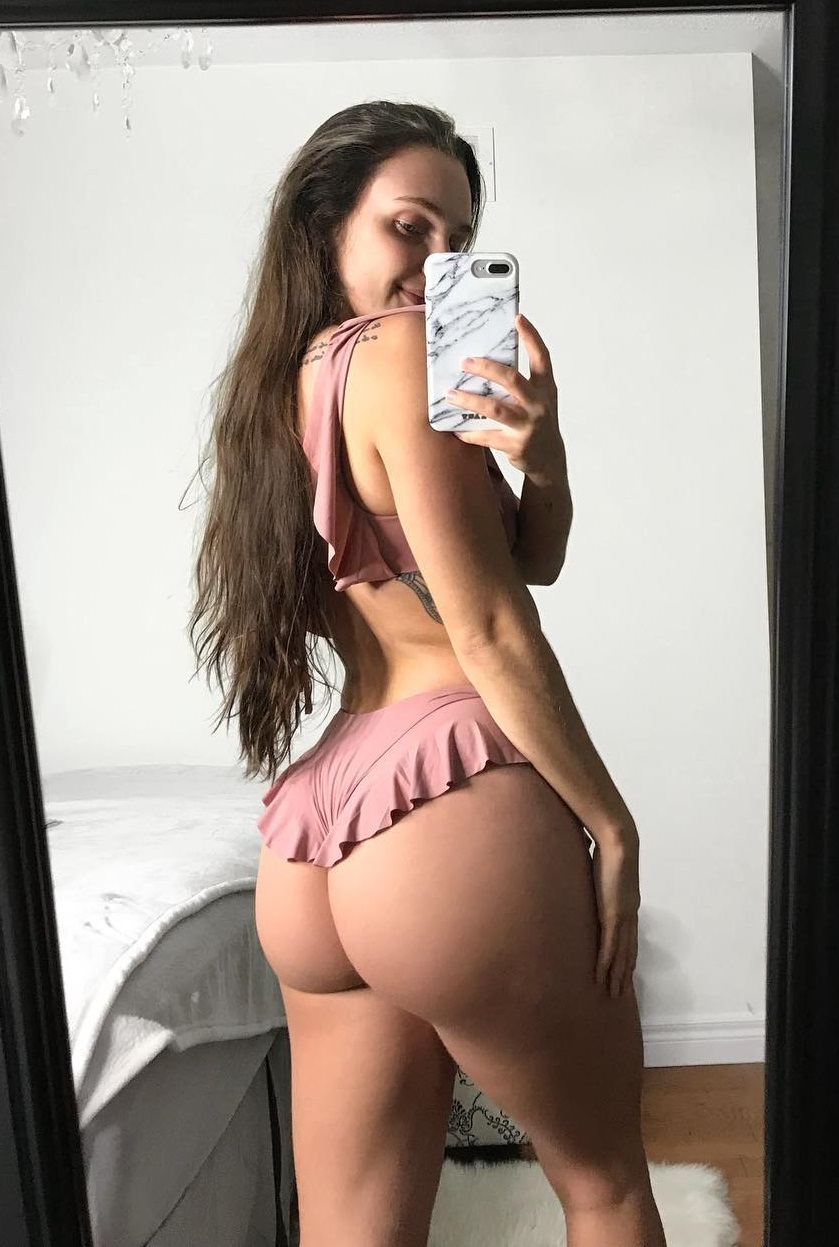 "You don't need to starve to be fit. As a ton of you girls already know restricting your food can often lead to disordered eating in some form or another… Whether we even realize we're doing it or not.

Food is fuel. It is energy. It is not the enemy. The most progress I've ever made mentally and physically is when I completely stopped counting calories/macros and listened to my body."
Accomplishments
Fitness Model
Social Media Star
Entrepreneur (online fitness company)
---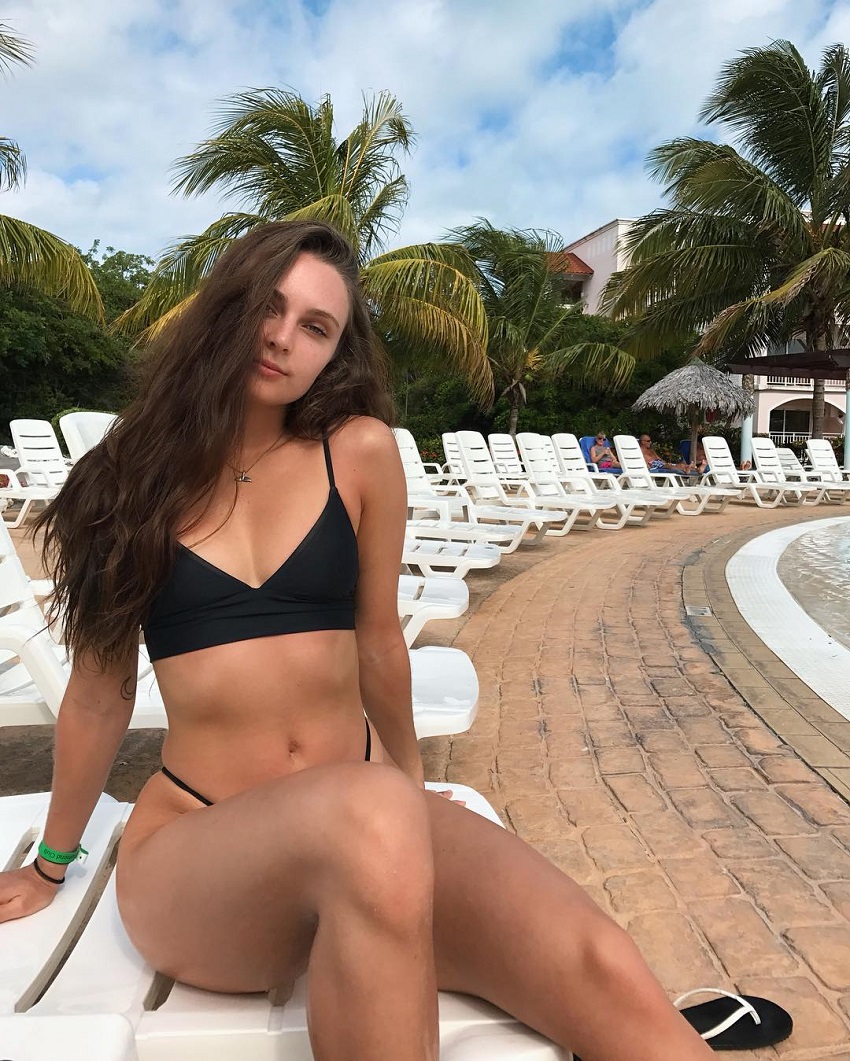 ---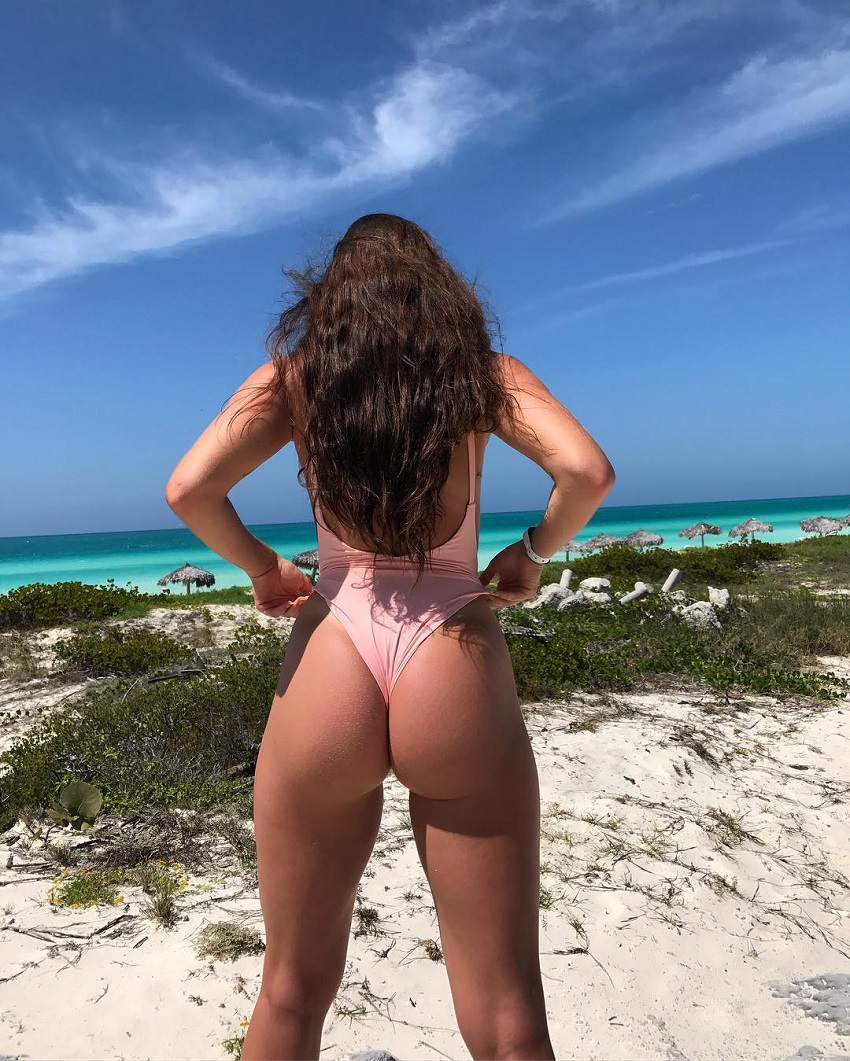 "I've said it before and I'll say it again .. you can't hate yourself fit. If you hate what you see now you will always hate it even if you change physically. Being and feeling fit comes from love, not hate. Love your body now. "
Training
Compounds and Isolations
Gabby's training revolves around compound movements and isolation exercises. By combining these two types of exercises, Gabby gets the most out of her workouts.
Specifically, Gabby will start her workouts with a compound movement which will activate multiple muscle groups in her body. Such as squats, deadlifts, bench press, or pull-ups.
After she's exhausted herself with compound lifts, Gabby will then move on to isolations. Depending on which body part she trains, she'll do an isolation movement that will target that specific muscle.
For example, if Gabby trains legs and glutes, she'll do glute kickbacks or leg extensions as her isolation exercises.
---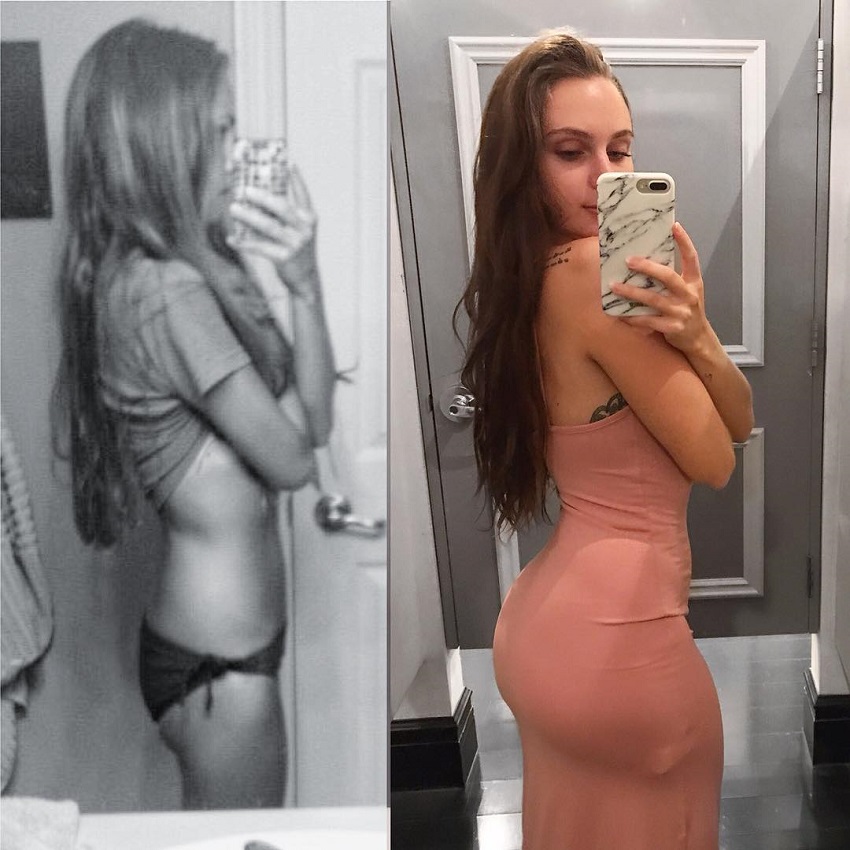 Gabby Scheyen's fitness transformation.
---
Glute Workout
Wide-stance Barbell Squats, 2 sets warm-up, then 3 sets of 8-12 reps
Barbell Hip Thrusts, 3 sets of 12 reps
Lunges, 3 sets of 8-12 steps
Glute Bridge, 3 sets of 12 reps
Cable Glute Kickbacks, 3 sets of 12 reps
---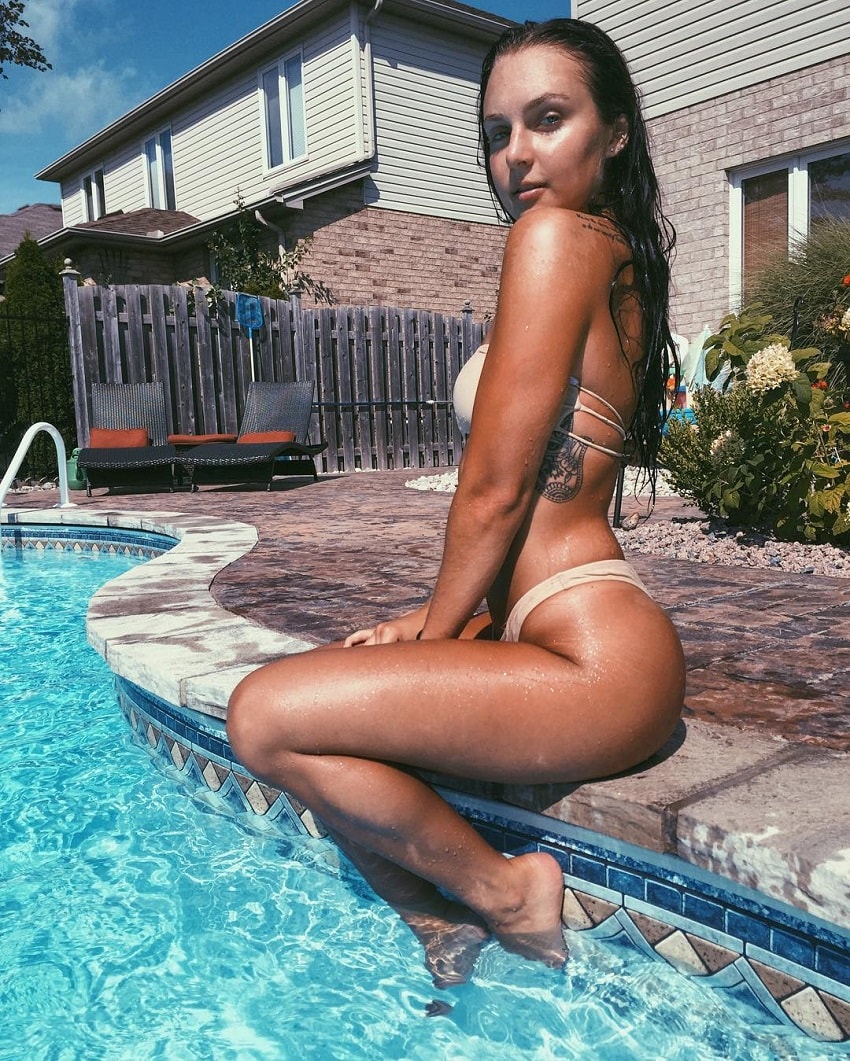 ---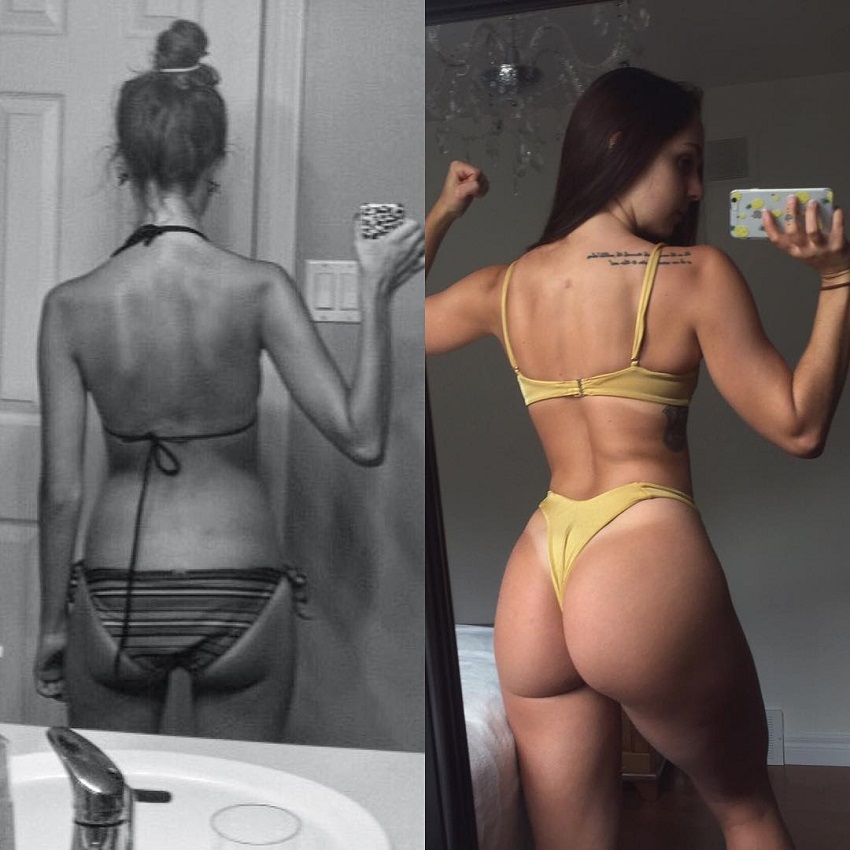 Gabby's inspiring fitness transformation.
"I personally like to take rest days mid-week and at the end of the week. But maybe you like to rest only on the weekend and that's fine. The point is everyone starts somewhere."
Nutrition
During the early stages of her fitness journey, Gabby's biggest struggle was her diet. She said in the beginning, she ate too few calories.
Then, sometime later Gabby went from one extreme to another – she started "binging on food." This ultimately led to Gabby looking, and feeling unhappy.
It wasn't until Gabby completely changed her mindset on dieting, when her life improved. Once she stopped tracking every calorie and started listening to her body, Gabby began to look better than ever before.
Nowadays, Gabby eats a balanced diet which keeps her physique curvy and lean. She eats healthy foods most of the time, but also allows herself something more palatable when she feels her body craves it.
---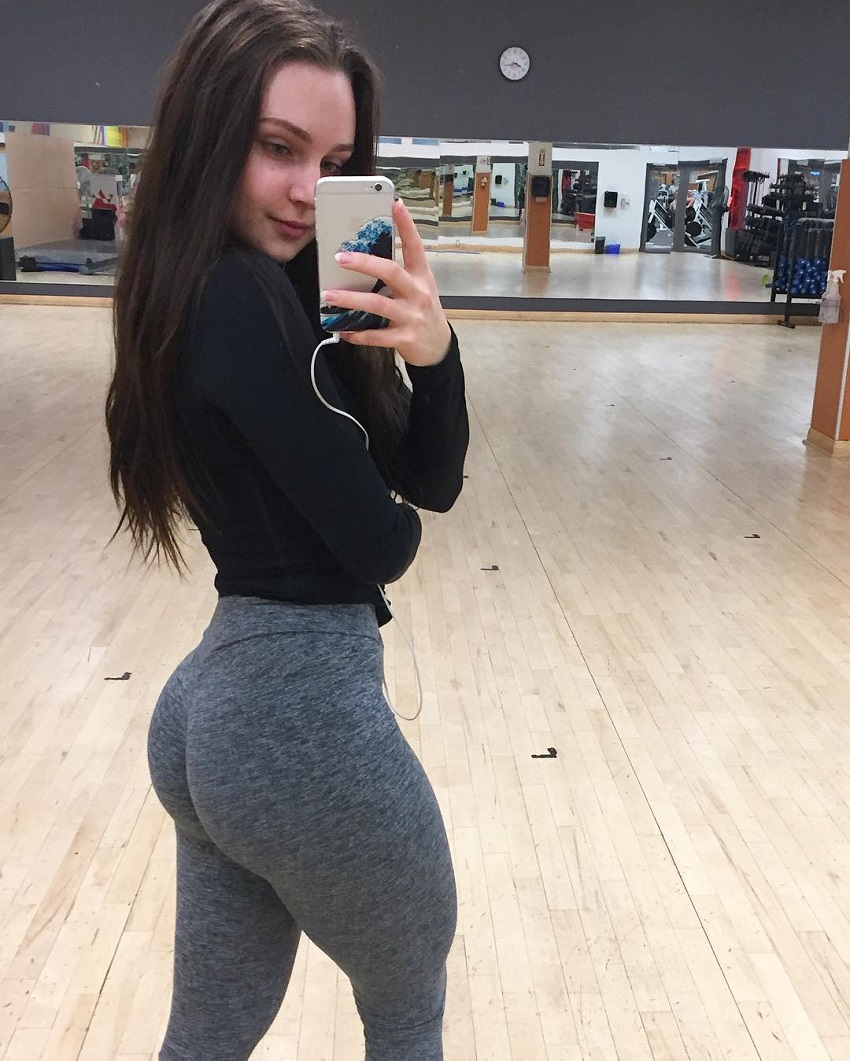 ---
"You have to believe. If you don't think you can ever be fit.. you won't be. Your mind is so powerful. Don't defeat yourself before you even start. Repeat after me: I am healthy. I am strong. I love my body for all it can do. I love who I am."
What we can learn from Gabby Scheyen
Gabby Scheyen had faced difficult obstacles in the early stages of her fitness journey. At first, she struggled with eating too few calories, and doing too much cardio. A few months later, she went to another extreme – binging on foods.
However, by 2014, Gabby was able to change her life for the better. After adopting a structured diet and weight training program. Nowadays, Gabby uses her own experience in fitness to help others who struggle with similar problems.
Her story tells us that no matter what problems you might have, you're not alone. Everyone faces a certain kind of obstacle in their life. Some use these obstacles to give up, while others like Gabby Scheyen use them to grow and become their strongest version – and so can you.