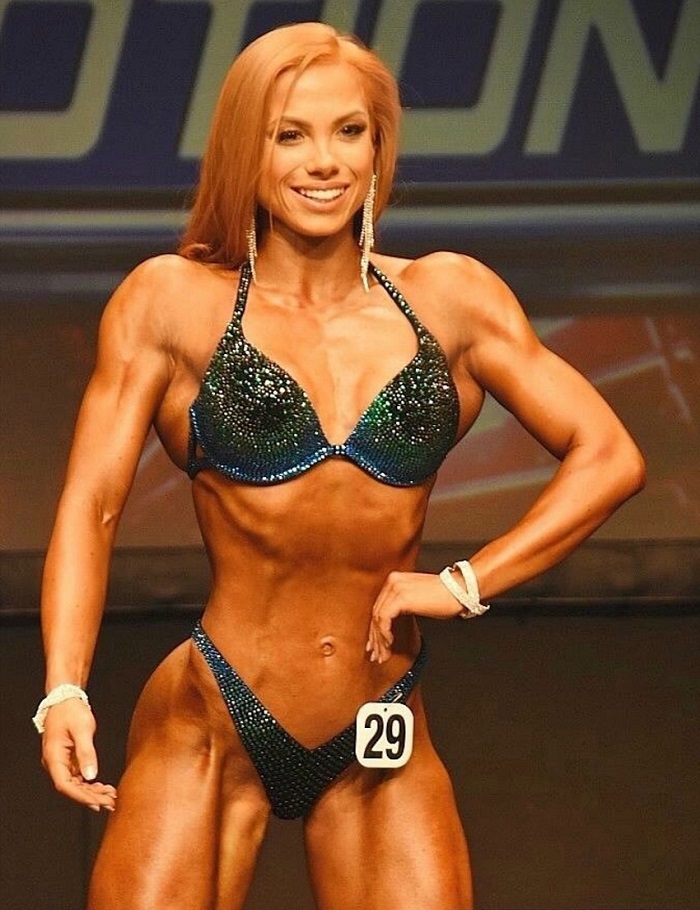 Franziska Lohberger
Fitness Model, Bikini Competitor
Franziska Lohberger is a fitness model and bikini competitor originally from Germany. She's risen to fame in the German bodybuilding scene, thanks to her well-built figure and success as a bikini competitor.
Since making her competitive debut at the 2015 South German Championships, Franziska has seen her career soar. During her first contest, Franziska took home 2nd place. This spurred her on to take part in five additional contests the following year.
After claiming the 1st place at the 2016 International Federation Cup, she went on to qualify for the European Championships, where she ultimately finished in the top 10. Several months later, she took 8th place at the Olympia Amateur in sunny Spain.
It's clear to see that that Franziska's career has grown by leaps and bounds. With her immaculate physique and success on bikini stages across Europe, she's become an inspiration for people everywhere.
---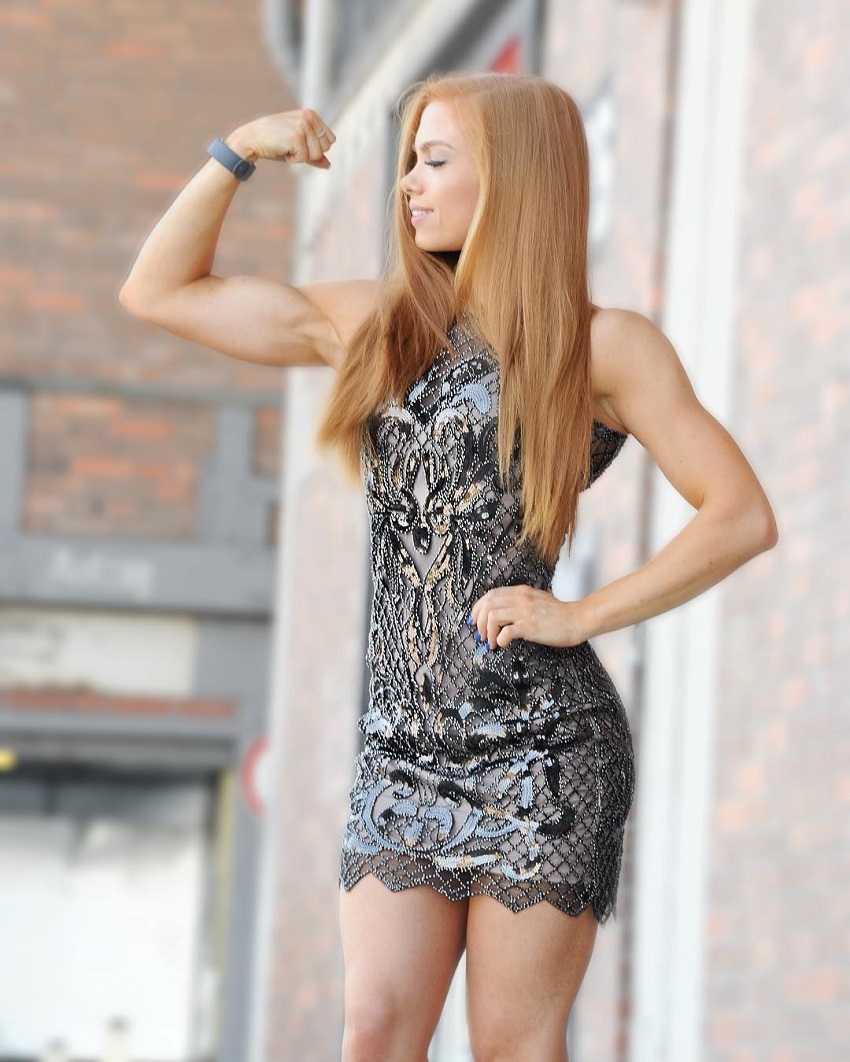 "Focus on progress rather than perfection and on how far you've come rather than how far you have left to go."
Athlete Statistics
Full Name: Franziska Lohberger
Age
Date of Birth
Nationality
Profession
27
February 21, 1996
German
Fitness Model, Bikini Competitor
Era
2010
| | |
| --- | --- |
| Age | 27 |
| Date of Birth | February 21, 1996 |
| Nationality | German |
| Profession | Fitness Model, Bikini Competitor |
| Era | 2010 |
---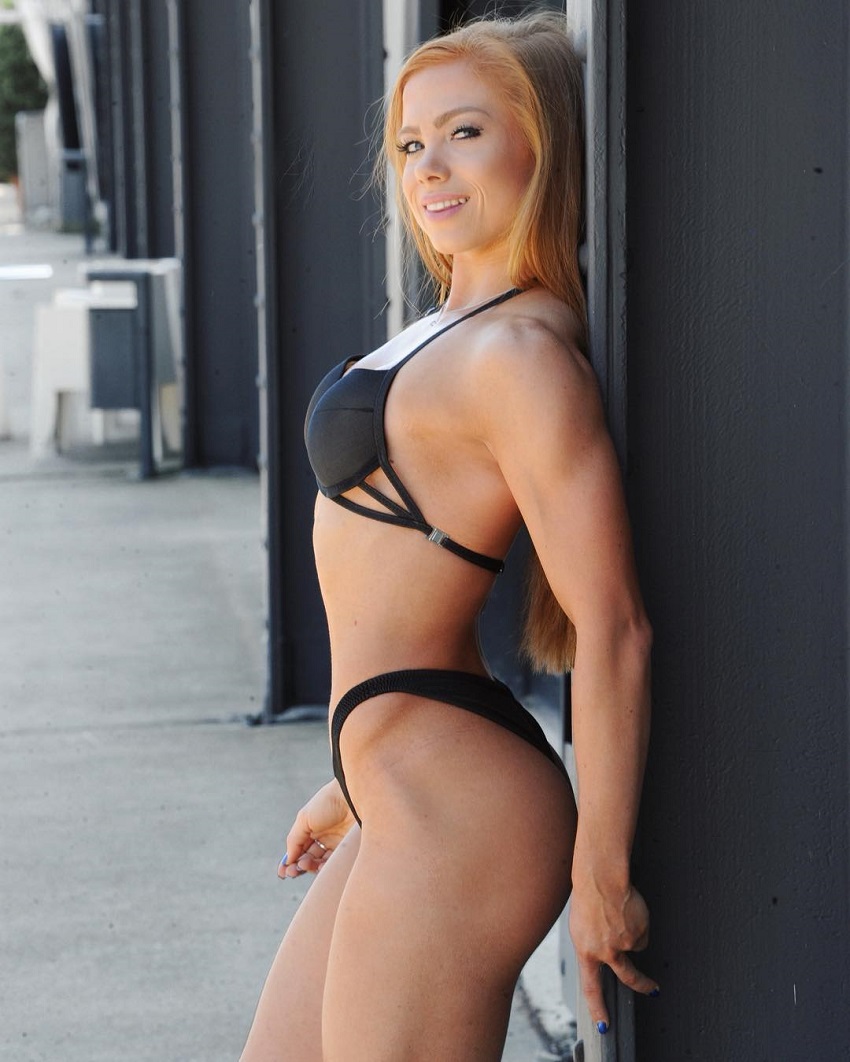 Accomplishments
Franziska's Bikini Competitions
2017
Olympia Amateur Marbella (Spain), 8th place
European Championships, 10th place
2016
Loaded Cup Women, Bikini Class and Overall, 3rd place
Loaded Cup Juniors, 3rd place

International Federation Cup, Women, 1st place

International Federation Cup, Juniors, 1st place
FIBO Bikini Cup, Top 15
German Junior Championships, 5th place
2015
German Junior Championships, N/A

South German Championships, 2nd place

---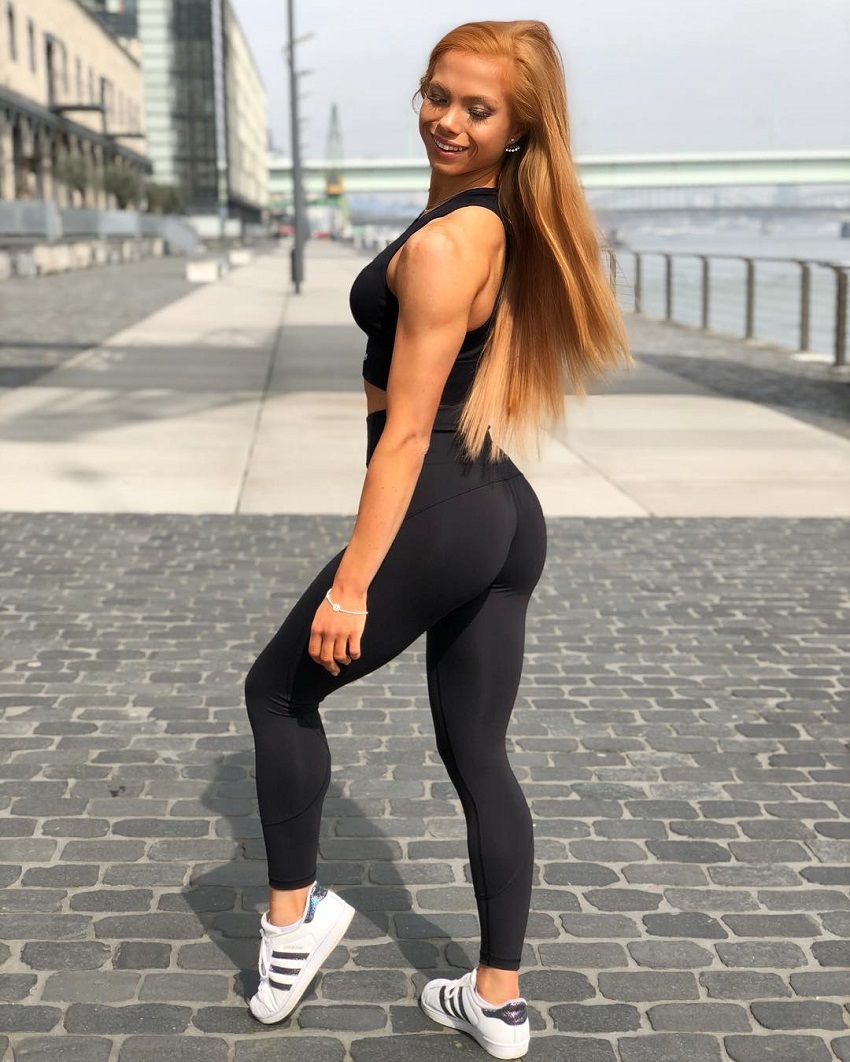 ---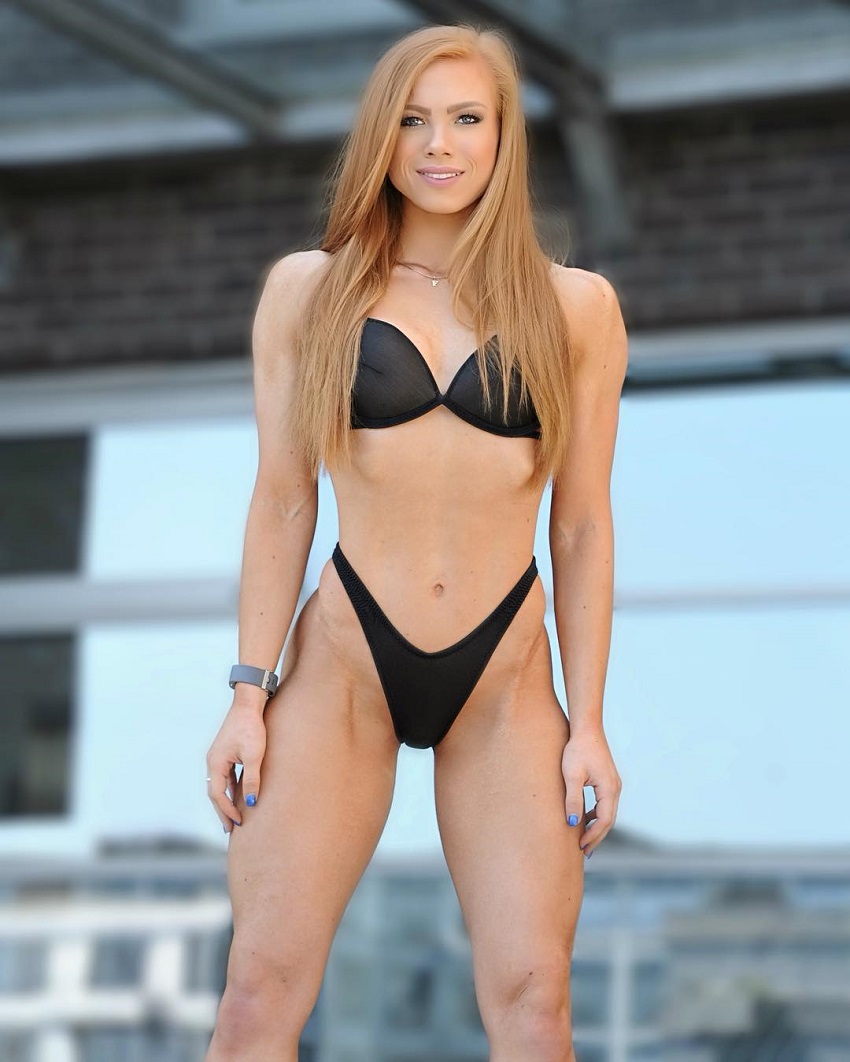 Training
There's a lot of hard work and dedication that goes into Franziska's workouts.
She usually trains six times per week, taking one day off to practice posing and also, to rest her body. Her workouts are based on free weights and high volume.
Looking at her physique, it's clear Franziska pays special attention when training her legs, arms, and shoulders. When training these body parts, Franziska does a lot of drop sets and supersets to feel the 'burn.' 
This allows for more blood to flow into her muscles, helping them to grow. Franziska's favorite lower-body exercise are hip thrusts.
---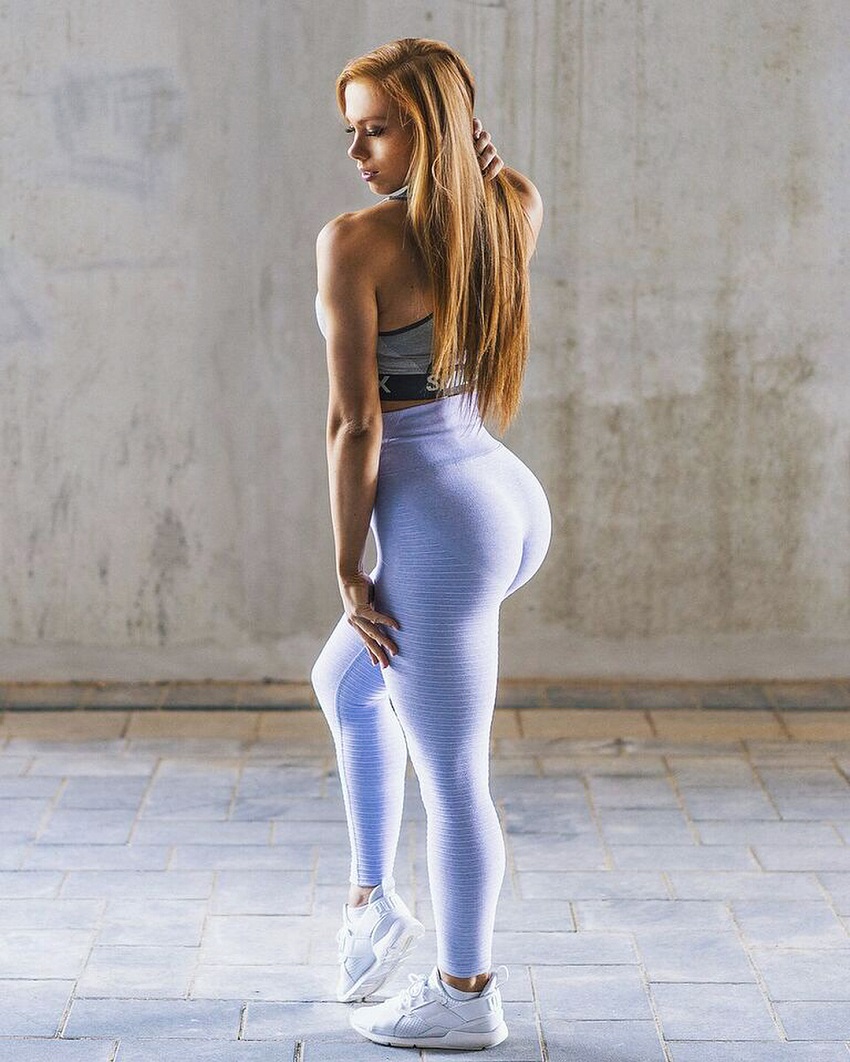 ---
Cardio for Leaning Out
Alongside strength training, Franziska also does cardio. One of her favorite forms of cardio is HIIT. It's fast, intense, and allows her to burn fat the quickest.
Franziska's cardio sessions get more intense as the contest date gets closer – increasing in duration and intensity. For example, in the 'off-season,' Franziska only performs steady-state cardio. Such as long walks or a jog around the neighborhood.
However, when she's in the 'in-season,' Franziska will do more intense forms of cardio. These include swimming, kettlebell swings, sprints, and interval training on a bike.
---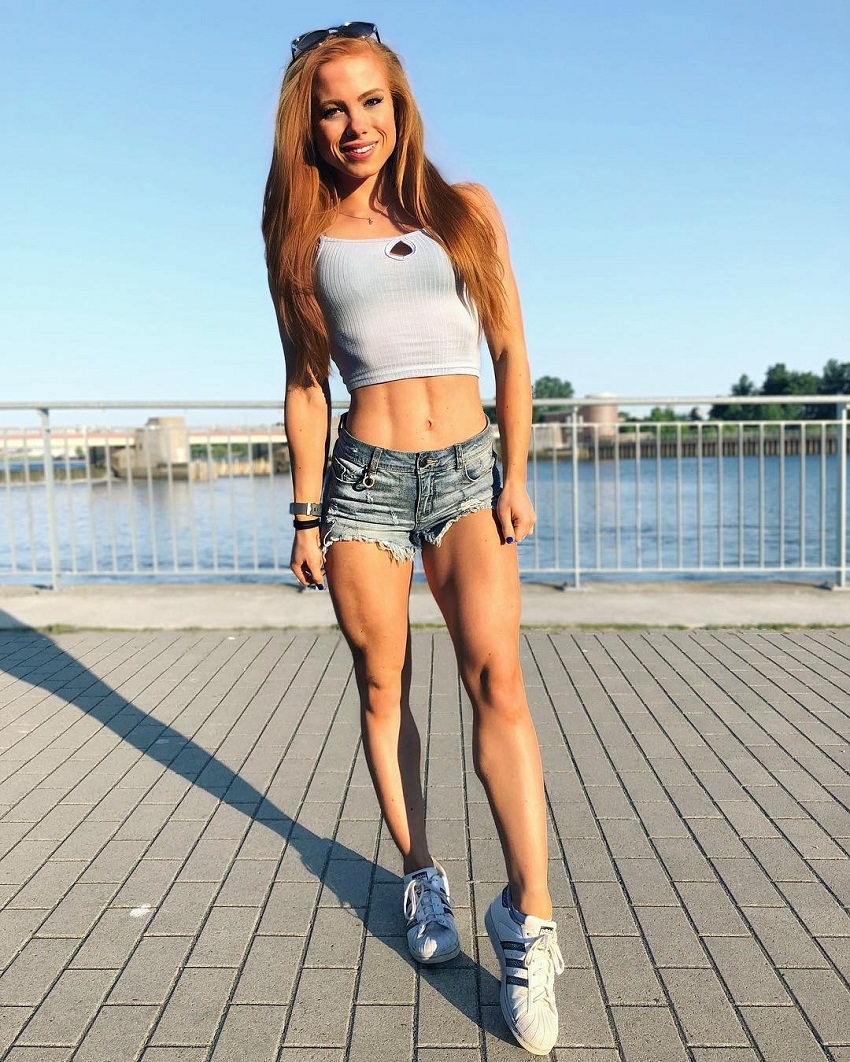 Nutrition
Much like with her training, Franziska has 'off-season' and 'in-season' periods with her diet. This means she'll eat extremely strict during contest preparations to ensure she achieves a ripped and toned body.
But when the contest is over, Franziska will turn to a high-calorie diet. As a result, this will help fuel her muscles and recover any nutrients she might have depleted during contest preparations.
---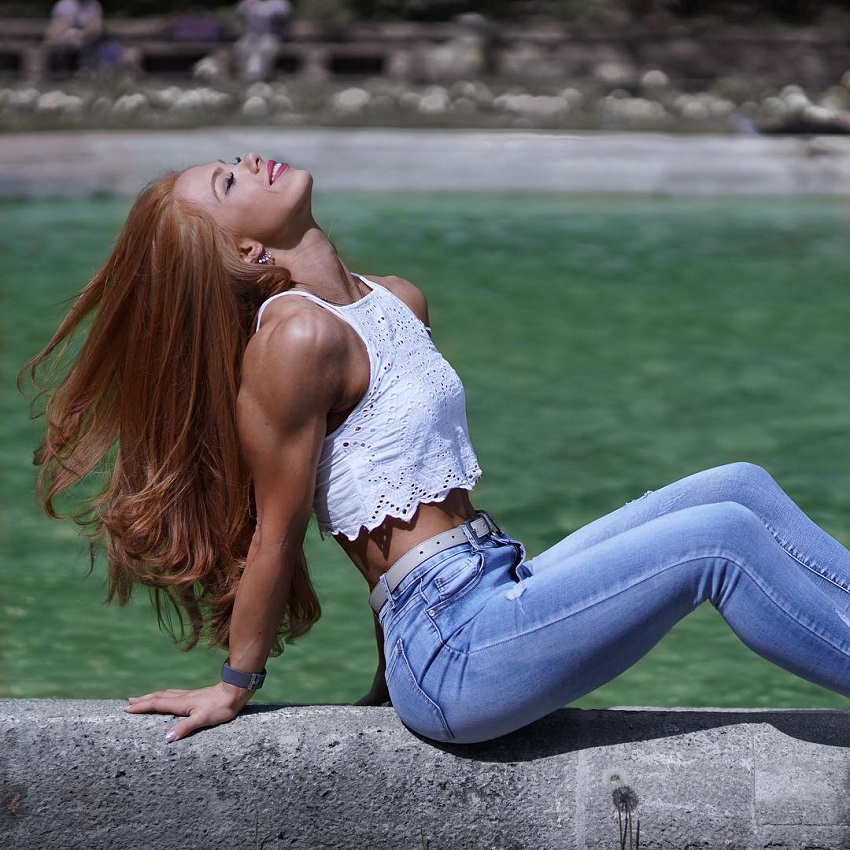 ---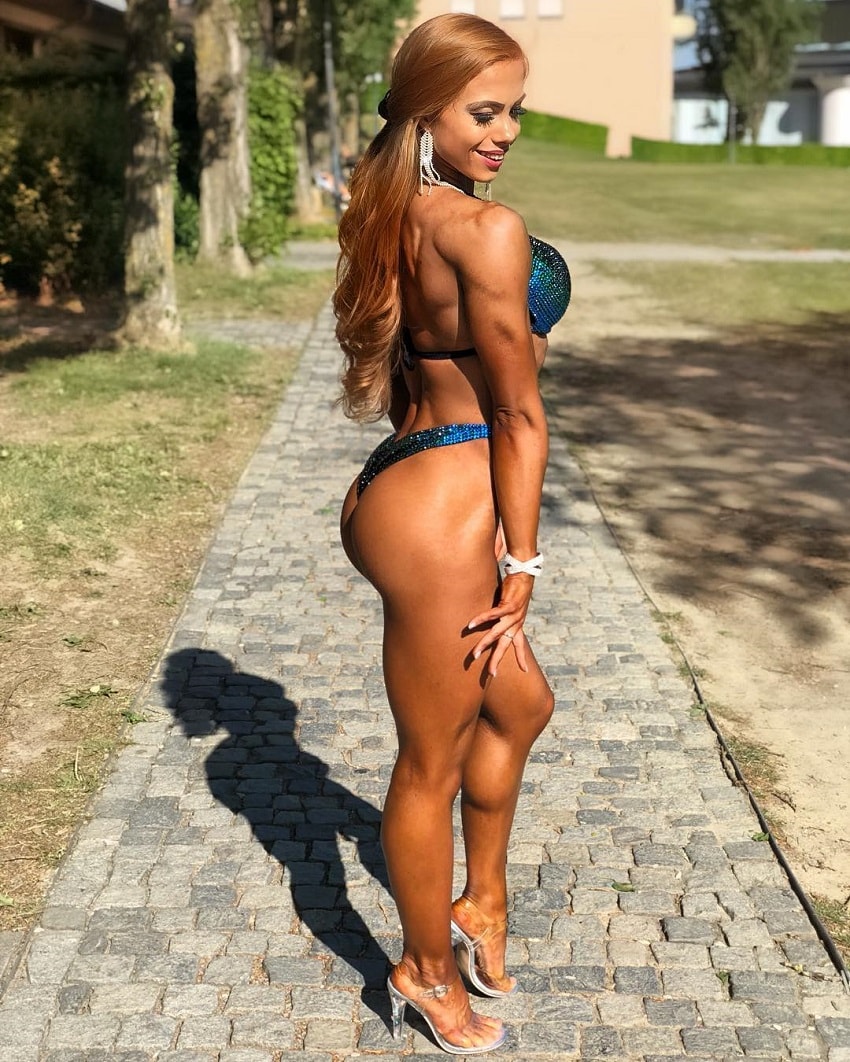 What we can learn from Franziska Lohberger
If there's one thing to learn from Franziska Lohberger, is to never underestimate your potential.
Franziska started competing in 2015 and didn't expect to do much in her first contest. But to her surprise, she won a runner-up spot.
Since then, Franziska has been on the rise in her career as a fitness competitor and has never looked back.
Remember to believe in yourself, no matter what. With a strong mindset by your side, there's no goal you can't achieve.