Eva Quiala is a fitness celebrity and model known for her awesome physique, more so her glutes. Eva became famous after the media discovered her photos, leading her to land numerous brand sponsorships.
As a result, she now travels the world and enjoys the glamorous lifestyle of a model. To keep in shape, Eva trains in the gym on a weekly basis. She also follows a strict diet.
Her awesome lifestyle motivates women around the world to train hard, eat clean, and strive towards bigger and better things. Here's more of Eva;
---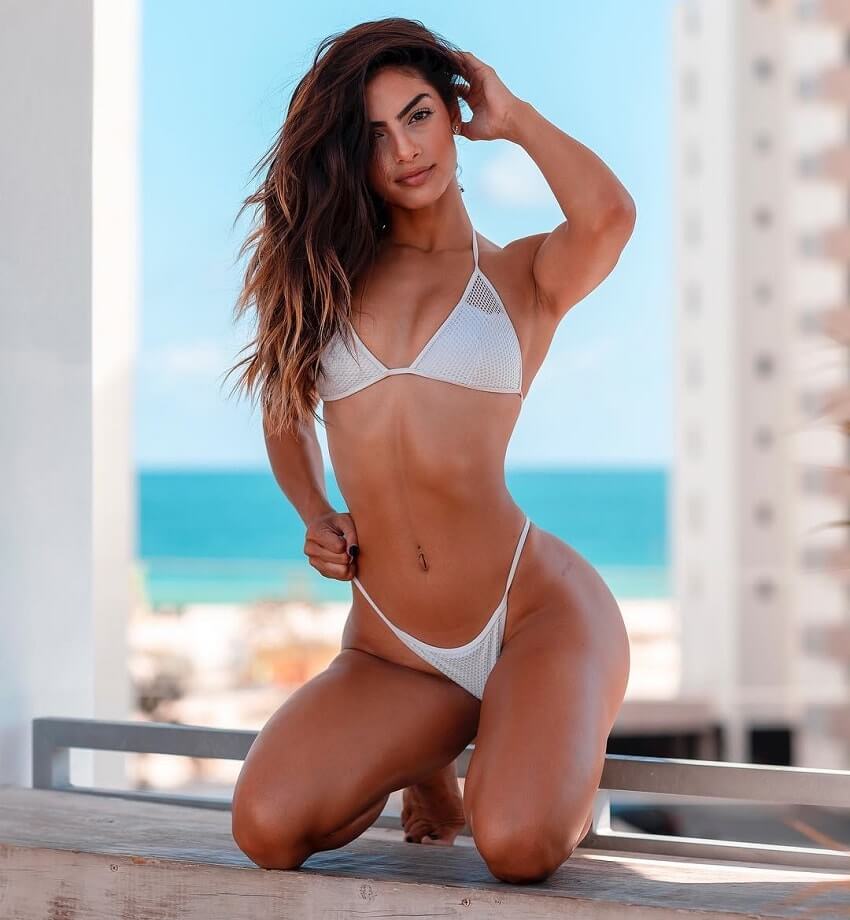 Athlete Statistics
Full Name: Eva Quiala
Nationality
Profession
Alias
Era
American
Fitness Model
evaquiala
2010
| | |
| --- | --- |
| Nationality | American |
| Profession | Fitness Model |
| Alias | evaquiala |
| Era | 2010 |
---
Accomplishments
Fitness Model & Internet Star
---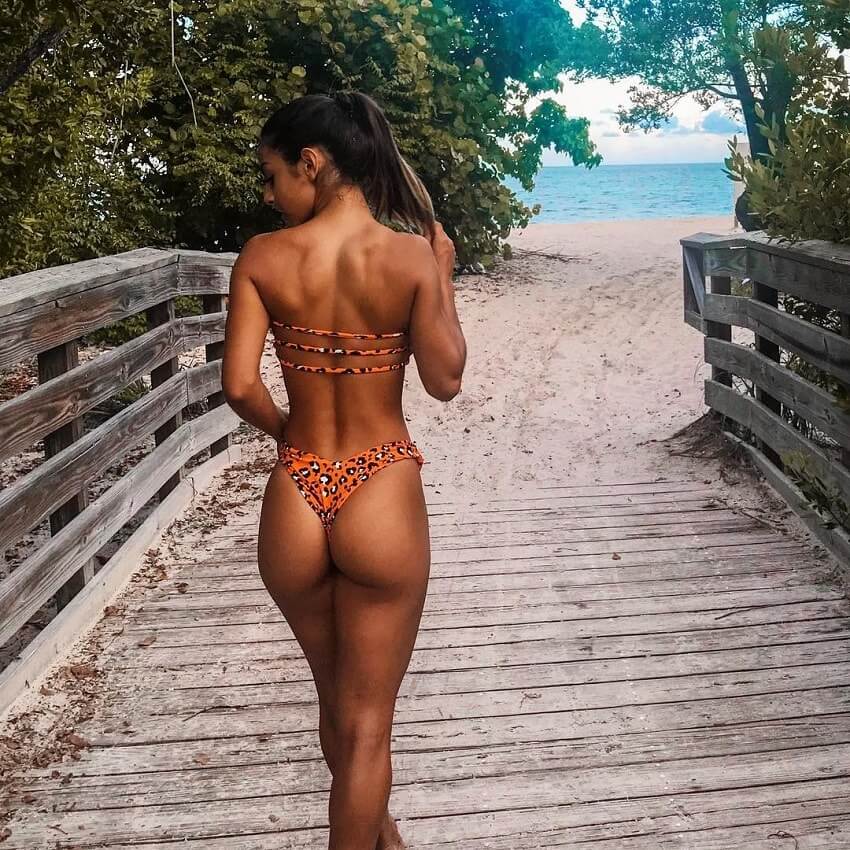 ---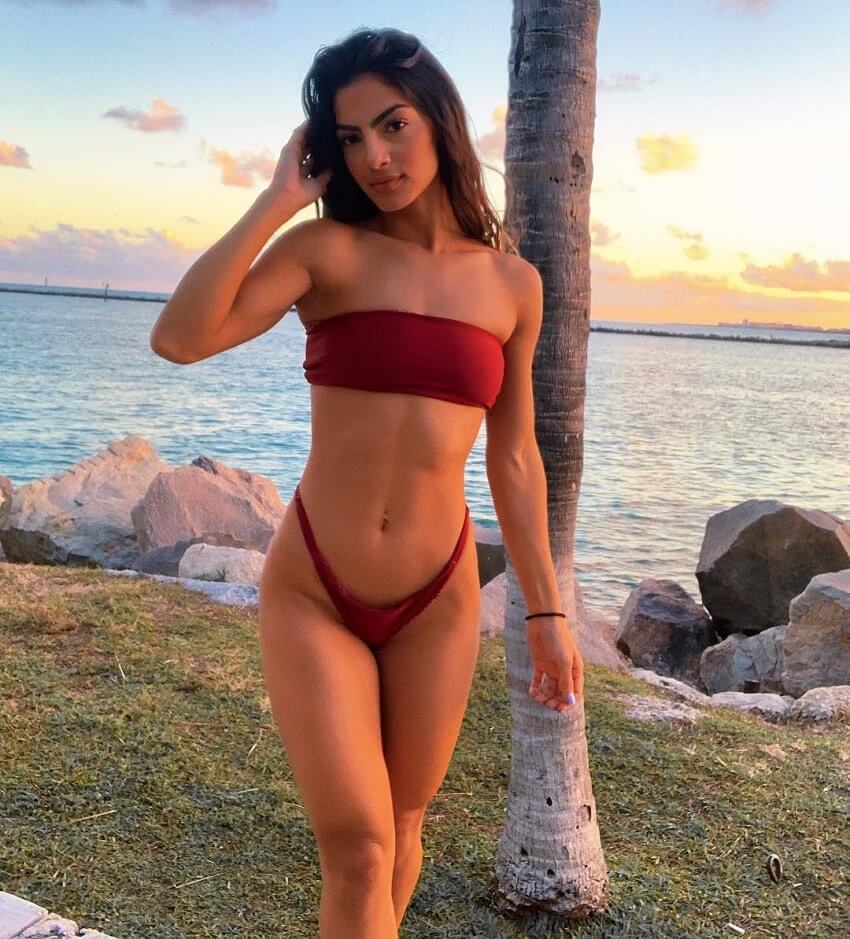 Training
Eva Quiala trains multiple times per week and focuses on a different muscle group every workout.
For example, she might train legs on Monday and then follow it up with a back workout on Wednesday.
There's no set-in-stone routine Eva follows. Instead, she listens to her intuition. However, there's one rule she always sticks to, and that is: keeping the training intensity high.
She achieves this by doing many sets and reps, along with having short rest periods between exercises.
Cardio Routine
As for cardio, Eva doesn't stress about it too much. She already eats clean and trains hard, which means she doesn't need to do much aerobics unless she's preparing for a photo shoot. If she is getting ready for a shoot, she'll then add 2-3 weekly cardio sessions.
---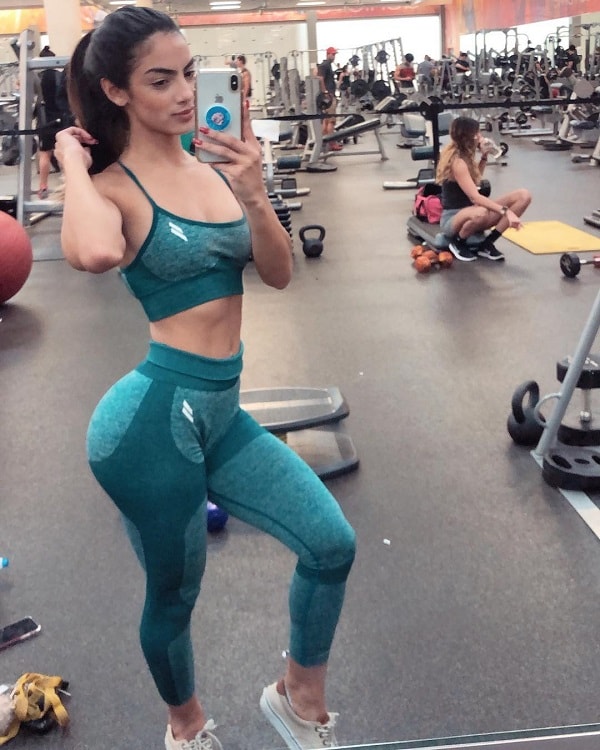 ---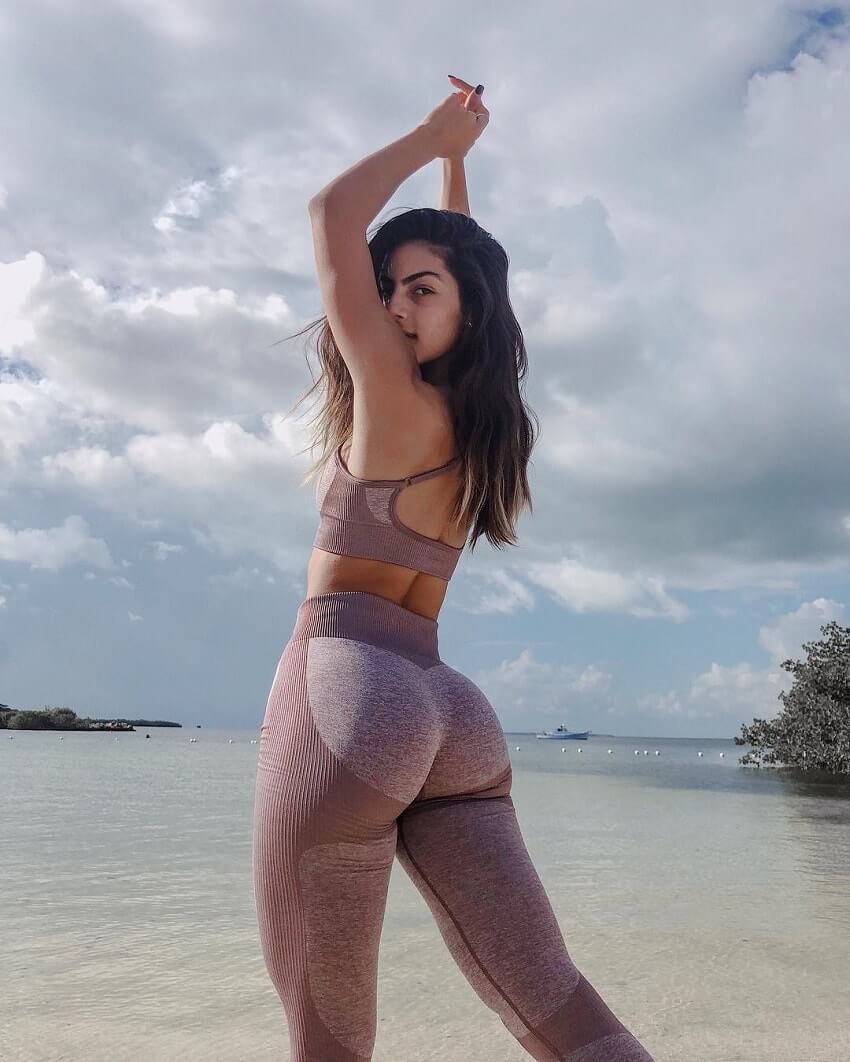 Nutrition
Like any successful fitness model, Eva Quiala is no different in terms of her food choice.
Whole grains, skinless chicken breast, avocados, nuts, fruits, and a whole bunch of vegetables are all the basis of her diet.
---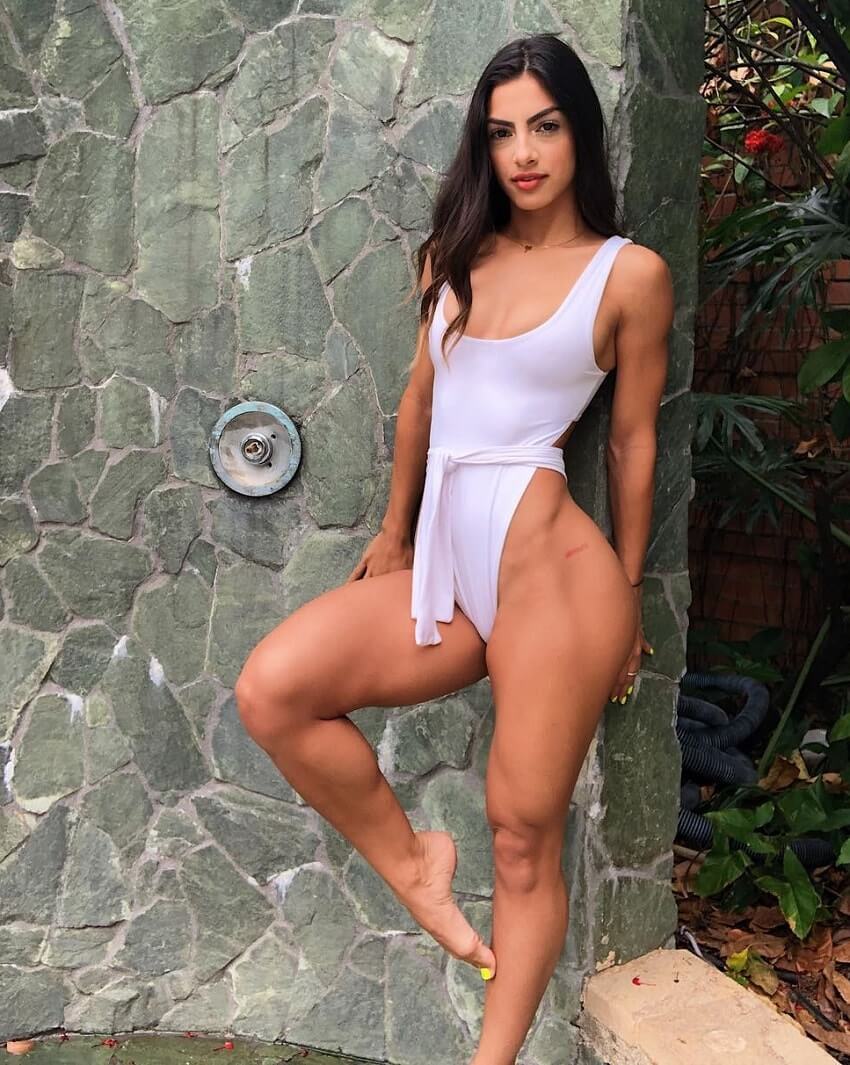 ---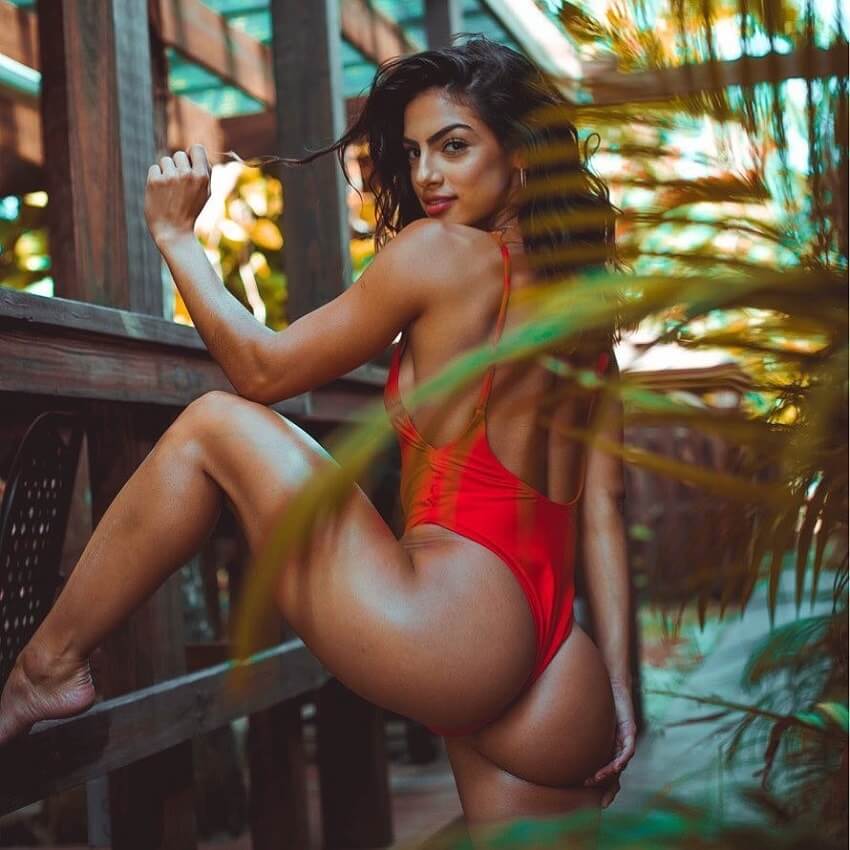 What we can learn from Eva Quiala
Behind Eva's success lies a story of hard work and commitment to her dreams.
In order to get to where she's today, Eva had to make a leap of faith into the modeling industry. It's natural that her success would attract attention and comments from people – both positive and negative.
However, Eva never let the opinions of others influence her decisions. She believed in herself and followed her passions no matter what anybody said.
If there's anything to learn from her example, it's this: instead of trying to 'blend in' with the rest of society, stay true to your own values. This will attract people in your life that will appreciate your uniqueness.