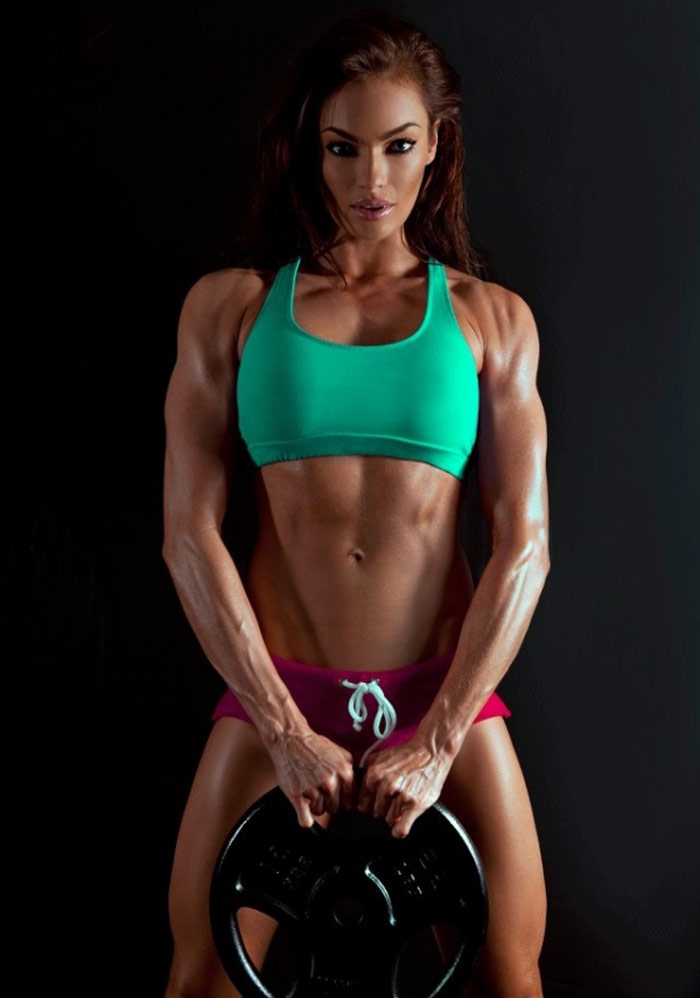 Emily Skye
Bodybuilder, Model, Personal Trainer
Emily Skye is an Australian fitness model who has become well-known for her no nonsense approach to dieting, training, and living a healthy life. However, Emily wasn't always the picture of health she is today when she started her modeling career.
She was an insecure teenager suffering from depression and unhealthy living habits. She eventually decided to move away from conventional modeling, and started to focus on health and fitness to improve her quality of life.
Emily not only created a healthier life for herself after starting her fitness journey, she also became a successful personal trainer and inspiration to people all over the world through her incredible transformation story.
---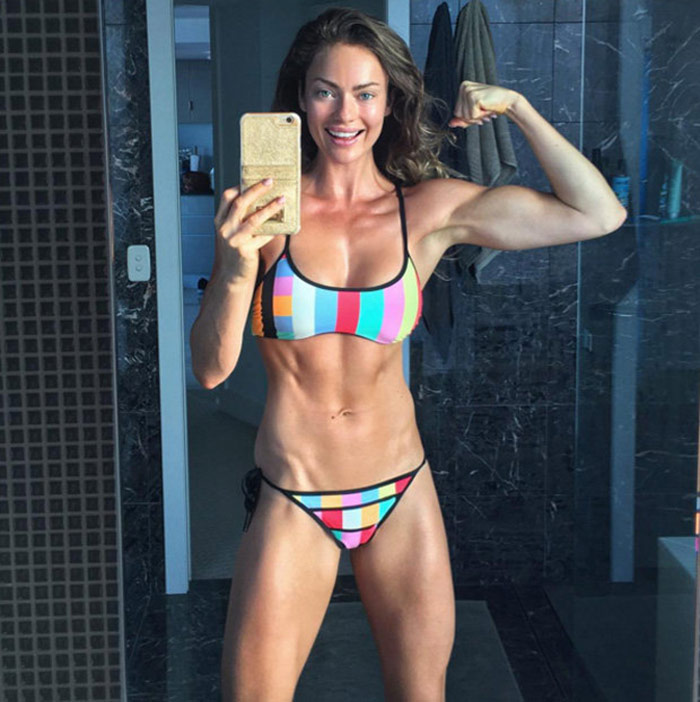 Athlete Statistics
Full Name: Emily Skye
Weight
Height
Year of Birth
Nationality
115 - 125lbs (52.2 - 56.7kg)
5'7" (170cm)
1985
Australian
Profession
Era
Bodybuilder, Model, Personal Trainer
2010
| | |
| --- | --- |
| Weight | 115 - 125lbs (52.2 - 56.7kg) |
| Height | 5'7" (170cm) |
| Year of Birth | 1985 |
| Nationality | Australian |
| Profession | Bodybuilder, Model, Personal Trainer |
| Era | 2010 |
---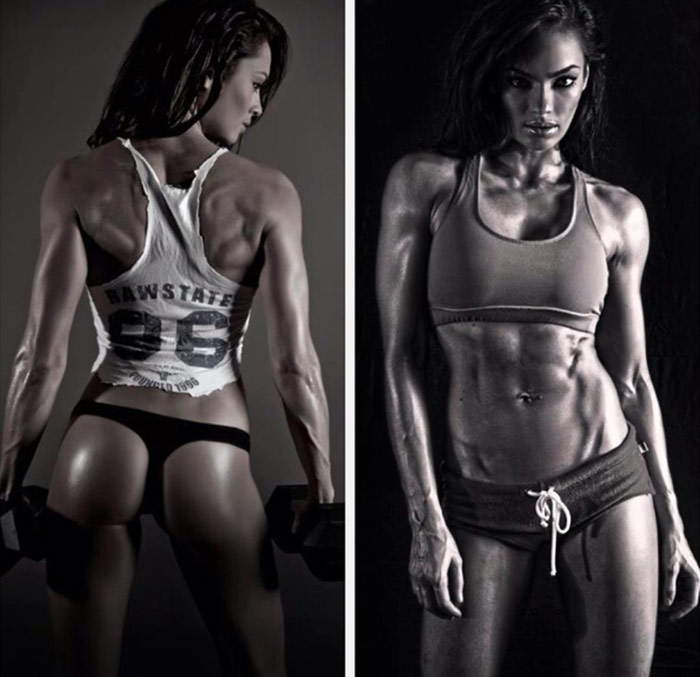 Accomplishments
Online Personal Trainer
Fitness Model
---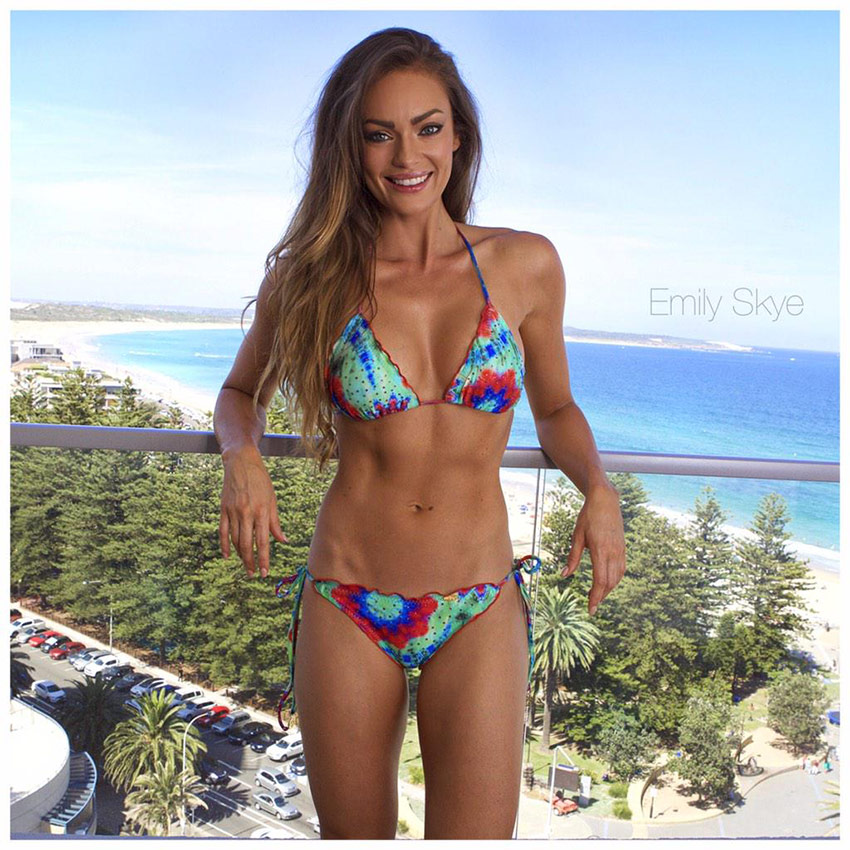 "A lot of people said I couldn't do it and I proved them wrong. I live & breath health and fitness so being a fitness model suits me perfectly."
Biography
Early Years
Emily Skye was born on the 7th of January, 1985 in Australia. Her mother raised her single handed as her father left when she was only 2 years old, which caused Emily a lot of insecurities, and with feelings like she was never good enough for anything for many years.
As a teenager, she drifted from one thing to another not knowing which direction to take her life, as Emily says, "I was lost".
To counter her insecurities, Emily started modeling to gain a sense a self-worth. For a couple of years as a teenager, she successfully worked for popular magazines in Australia, however, Emily was not the model of health which she portrayed.
---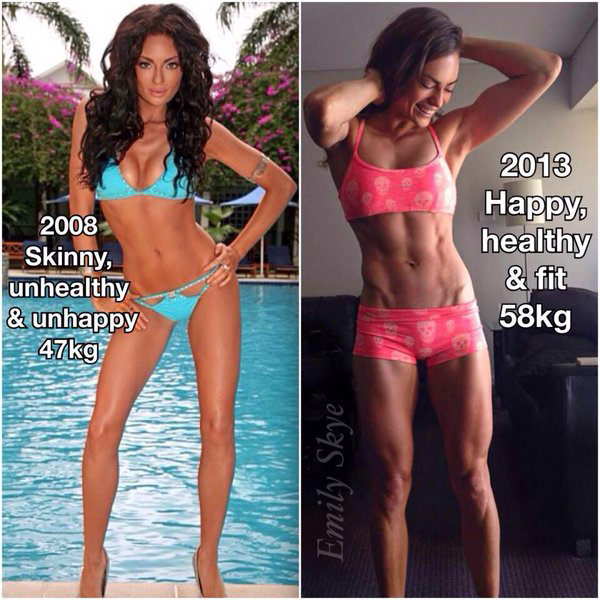 ---
"I have always been athletic, but I wasn't always fit & healthy. Before I changed my life to be a more active & healthier one I was depressed, extremely insecure, unhealthy & very unhappy."
Modeling To Fitness
With an unhealthy diet, and with little to no exercise in her life, Emily's health started to deteriorate. Emily enjoyed modeling and the feeling that it gave her, but said it started to become a negative impact on her life as it was only about looking "perfect" everyday rather than feeling healthy.
Taking up exercise and moving away from modeling, Emily started her journey into fitness and a healthier approach to life. She says, "I was your typical cardio girl in the gym", she continues, "but it wasn't really getting me anywhere".
"I branched into fitness modelling. I entered a cover girl competition for the Australian Oxygen Magazine and made it into the top 5."
It wasn't until Emily began studying physical training, and became a personal trainer, that she learned about the benefits of strength training. It was from this point where she adopted weight training instead of cardio. This not only shaped Emily's body, but also her life.
Emily's Life Now
Since becoming a fitness modeling icon, and inspiration for people everywhere, Emily continues to work hard to show people how to live the healthiest life possible, both in body, and in mind, through her online personal training business and social media updates.
It's clear to see Emily has defeated her depression and overcome her insecurities through a healthy approach to diet and strength training.
---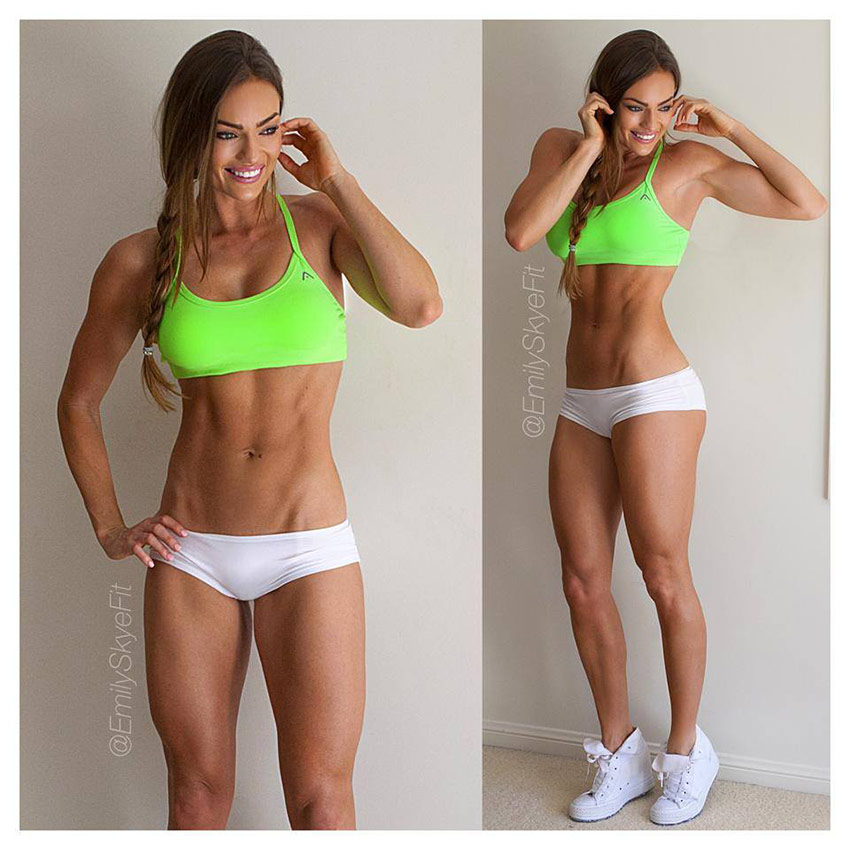 ---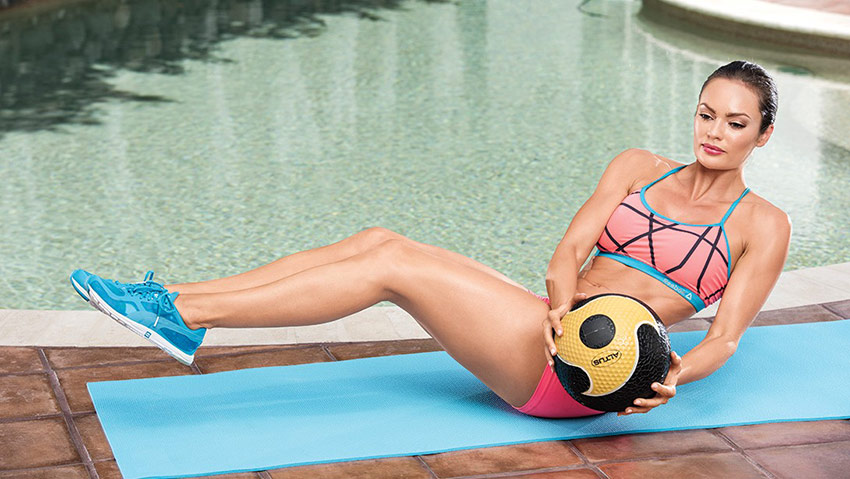 "I eat less or no carbs at night, I cut out sugar including fructose, cut back on dairy & keep active throughout the day! If there are stairs I run up them, if I'm working on the computer I get up every hour or so & do some air squats – all these extra little things make a difference! Drinks lots of water, green and white tea."
Training
Emily likes to train with a lot of intensity and focus. She'll also limit the amount of time she takes between sets. Her favorite type of training is tabata, and circuit style training.
Just like most professional athletes, Emily likes to switch-up her training routine often, so her body doesn't get used to the same exercises. A typical workout of Emily's can be seen below.
Emily's Workout
Day 1: Legs (heavy) – "Squats, lunges, leg extension, leg press, leg curls."
Day 2: "Shoulders using dumbbells & the cable machine."
Day 3: "Biceps & Triceps – using dumbbells & cables."
Day 4: "Legs (light) – Usually 10 sets of 20 lunges with a bar on my shoulders & squats against the wall with a ball to support my lower back."
Day 5: "Back – Dead lifts, bent over rows, heaves, lat pull downs, seated row cable machine."
Day 6: "Circuit/sprints/tabata/intervals."
Day 7: "Rest."
---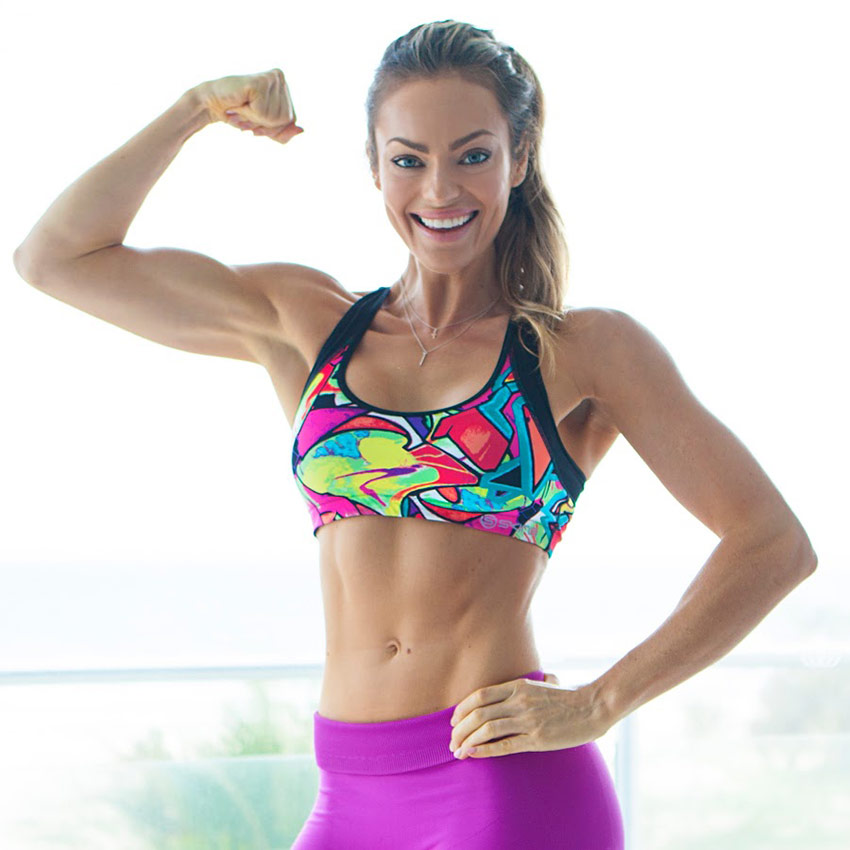 Nutrition
Emily doesn't like to count her calories unless she's competing in a figure or bodybuilding competition. Her diet mainly consists of lean meats, fish, complex carbs such as brown rice, sweet potato and rolled oats.
Some days she'll eat 6 eggs, only 2 being whole, with chopped asparagus, mushrooms and tomatoes. She'll also eat a lot of green vegetables such as asparagus and green beans. She doesn't eat much fruit but will allow herself some green fruits such as bananas as it contains less sugar.
Her favorite snacks are rice cakes and almonds. Her cheat meal usually contains lots of carbs and good fats, "not something that is particularly high in sugar," says Emily.
For supplements, Emily will use L-Glutamine and L-Carnatine before her training sessions, or sometimes in the mornings on her off days for recovery.
Emily's Diet
Breakfast: Sweet potato, cottage cheese omelet
Snack: Green Smoothie
Lunch: Fish and salad
Snack: Home made tomato soup
Dinner: Beef and veg stir-fry with brown rice or zucchini salad 
---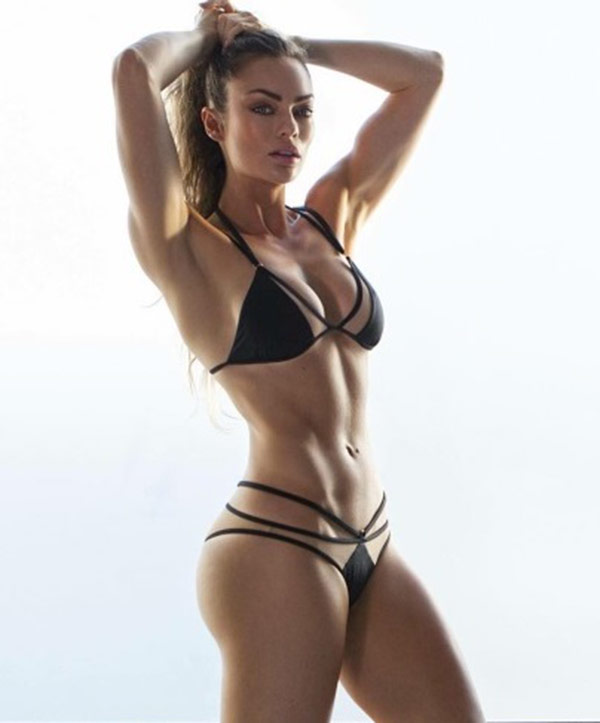 Idols and Influences
Emily says that she has a long list of idols, some of her favorites being Jamie Eason, Lindy Olsen, Ana Delia De Iturrondo, Erin Stern, Justine Switalla, and Nina Silic.
Emily says that her list could go on forever, as she's inspired by anyone who has ever overcome something difficult in their lives and makes an effort to do their best. As Emily says, "people inspire me everyday!"
---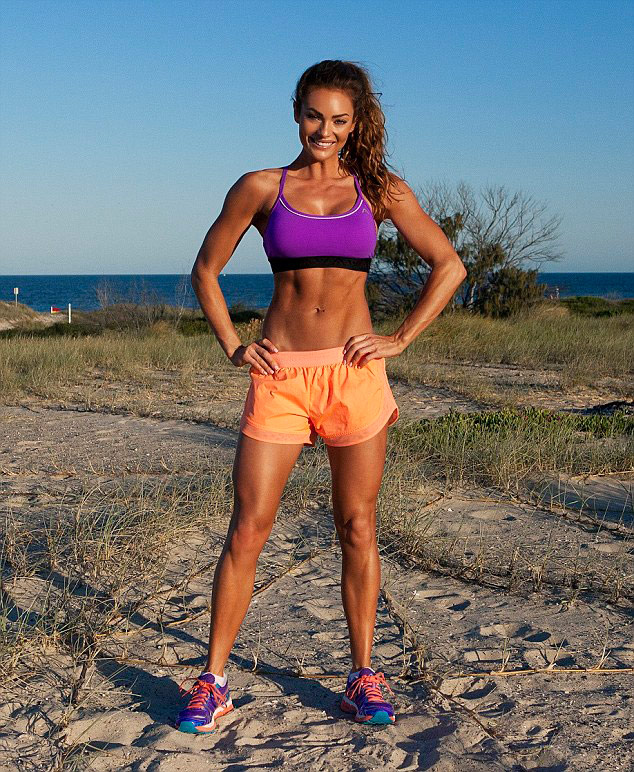 "Don't ever let someone tell you that you can't do something. If you've got a dream, you've gotta go for it, believe in yourself and know that you can, and will do it! When people tell you that you can't do something, it's usually because they couldn't do it themselves. If you really want something, you've gotta do everything possible to get it! Dream, believe, commit, achieve!" – Emily Skye
What we can learn from Emily Skye
Emily Skye had many difficulties in her youth with depression and a feeling of low self esteem. When her father left her and her mother. In the beginning, she couldn't find a way to deal with the feelings of being unwanted, but Emily soon found a way to overcome life's difficulties through her incredible strength, and willpower to do something better with her life.
If we can learn anything from Emily, it's to find something that truly makes you happy and spend your life doing it. Since the beginning of her journey into fitness, Emily has become a fitness icon for people all over the world. With the same drive and passion, you too could achieve your own inner happiness just like Emily.