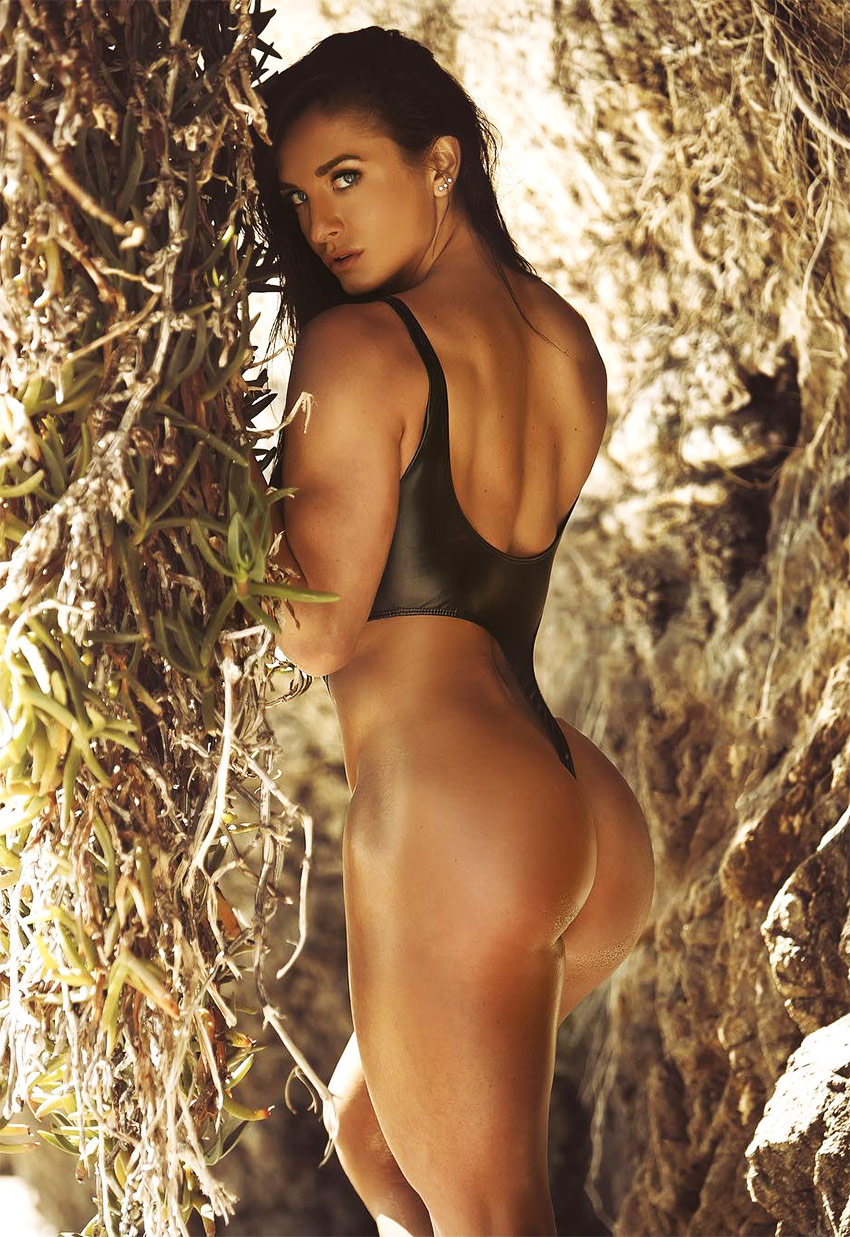 Emeri Connery
Bikini Model, Personal Trainer
Emeri Connery is a personal trainer and champion bikini athlete, originally from Coolville, Ohio (USA). She was born into a fitness orientated family; her brother competed in numerous shows, and ultimately, this is what inspired Emeri to begin lifting-weights.
As a result, Emeri followed her brother's footsteps and started competing in fitness shows – eventually earning her first trophy in 2017, and becoming a respected personal trainer.
This is her story:
---

"I have a passion for living a healthy lifestyle and helping others do the same."
Athlete Statistics
Full Name: Emeri Connery
Weight
Height
Year of Birth
Nationality
145 - 155lbs (65.8 - 70.3kg)
5'7" (170cm)
1993
American
Profession
Era
Bikini Model, Personal Trainer
2010
| | |
| --- | --- |
| Weight | 145 - 155lbs (65.8 - 70.3kg) |
| Height | 5'7" (170cm) |
| Year of Birth | 1993 |
| Nationality | American |
| Profession | Bikini Model, Personal Trainer |
| Era | 2010 |
---

"It is my mission to help people change their lives, accomplish their goals and be more confident. "
---

"I have now competed in several NPC bikini and figure competitions, most recently winning my class and overall figure division."
Accomplishments
Competition History
2014 (NPC) 
Pittsburgh Championships, Bikini Novice Class B – 14th
Pittsburgh Championships, Bikini Class D – 9th
2016 (NPC) 
Mountaineer Classic, Bikini Novice Class B – 5th
Mountaineer Classic, Bikini Class C – 4th
2017 (NPC)
Mountaineer Classic, Figure Class C – 1st
Mountaineer Classic, Figure Novice Class B – 1st
Certifications
ISSA Personal Training Certification
---

"Motivation is the first step to success. The second step is taking action."
---

"I was an athlete growing up but after deciding not to take my athletic career to the collegiate level."
Biography
Early Years
Born and raised in Coolville, Ohio (USA), Emeri always had a passion for living a healthy lifestyle. She was surrounded by a supportive and active family – becoming highly skilled at athletics.
As a result, she was invited to represent numerous colleges as a sportswomen; however, she made the huge decision to reject these offers, choosing to focus on her studies instead.
Start of Fitness Journey
Although Emeri had turned down the chance to pursue a career in athletics at collegiate level, she started to miss being active; for this reason, she decided to search for other sports and hobbies to keep her fit and healthy.
It was at this point when Emeri attended her brother's first bodybuilding show she was fascinated by how conditioned the athletes were, and what he human body was capable of achieving.
Not only after, she began lifting weights under the guidance of her brother – determined to sculpt a figure capable of competing as a bikini athlete.
At the age of 20, in 2013, Emeri had embarked on her fitness journey.
---

Emeri's transformation pics, from before she began training in 2013 – to when she was ready for her first competition in 2014.
---
First Competition
For the next year, Emeri followed a rigorous training and diet plan created by her brother. As a result, she began to see quick progress – and it wasn't long until she reached an acceptable condition to step-on-stage as a competitor.
In 2014, at the age of 21, Emeri appeared in her first show – the NPC Pittsburgh Championships, in both the Bikini Novice Class C, and the Bikini Class D.
Although she didn't win, she gained valuable experience to help her improve in future contests – even managing to place 14th and 9th in her debut competitions.
But she wasn't finished yet.
---

"I started training with my brother, and one year later, I competed in my first bikini show."
---
Success
Over the course of 3 years, Emeri entered a further 2 shows – improving on her performances each time. However, her greatest achievement as a bikini athlete was recorded early in 2017.
Walking out on stage, Emeri had high hopes of finally earning her first taste of silverware – and this is exactly what she did.
After impressing the judges with her incredible figure. the youngster from Coolville placed 1st; as a result, she walked away with her first trophy, only 3 years after her debut show.
This gained her the exposure she needed to pursue a career in fitness – becoming recognized as a rising star int he industry.
Personal Training
Riding high from her success. Emeri found the desire to give back to the fitness community; for this reason, she worked towards earning her ISSA personal training certification – in order to help others, like her brother had done for her.
By mid-2017, Emeri had become a qualified health and fitness coach – determined to begin guiding others to their goals.
It wasn't long until she created numerous social media profiles and her own website; she knew that a strong online presence would allow her to reach clients around the world. And her hard work paid off.
Soon after, Emeri had attracted masses of followers online – at the age of 24, she'd become a social media sensation, as well as a respected personal trainer.
---

"Make goals, write them down, and develop a strategy to conquer them. But most importantly, take action."
---

"After watching my brother, Klint, compete at his first bodybuilding show I knew that it was something I wanted to pursue."
Idols and Influences
Emeri was first inspired to begin weight-lifting after watching her brother compete as a bodybuilder. Since then, he took Emeri under his wing, and guided her towards success by creating a personalised diet and training plan.
However, since Emeri became a personal trainer, she gains motivation from seeing her clients; seeing them reach their fitness goals, and being apart of their journey, makes her very proud to be their coach.
---

"Results happen overtime, not overnight. Stay consistent and be patient."
---

"I knew I wanted to put my energy and effort into something that would inspire, motivate and ultimately help people."
What We Can Learn From Emeri Connery
One thing we can learn from Emeri's story, is to always pursue new interests when they arise; she became fascinated with bodybuilding after watching her brother compete as an athlete – later stepping on-stage as a bikini model after years of rigorous training and preperation.
Not only that, Emeri has taught us to always help others when we can – she earned her personal training certification after winning her first trophy, helping others to realize their fitness goals.