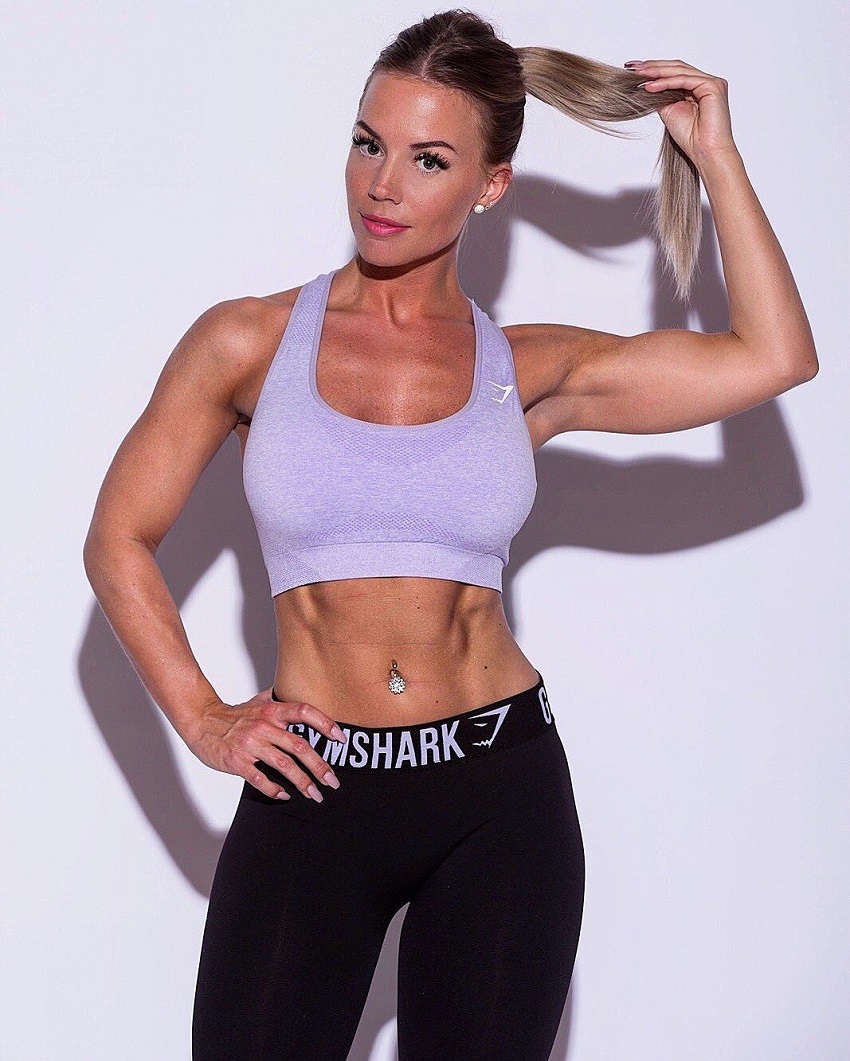 Elin Hedstrom
Fitness Model, Sponsored Athlete
Elin Hedstrom is a Swedish fitness model known for her rock-hard abs and curvy figure. She showcases her awesome body through her online pictures and videos.
In addition to being a fitness model, Elin is also a sports brand ambassador. She represents what a healthy life looks life, both in and out of the gym.
However, Elin's life didn't always look this way, she was once a girl who wanted to improve her physique by lifting weights.
After years of intense work in the weight room, she's turned her dreams into reality and is now an inspiration for other women who want to do the same.
---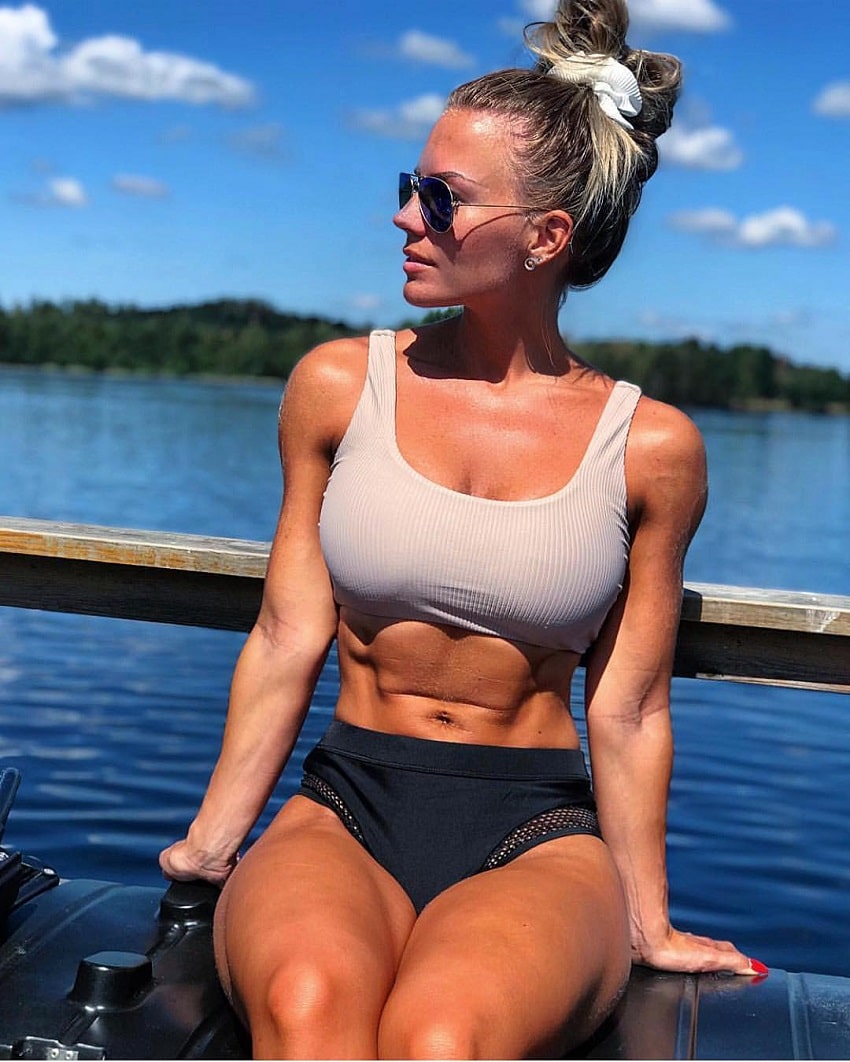 "I'm best served with dumbbells, pizza, and a side of humor."
Athlete Statistics
Full Name: Elin Hedstrom
Nationality
Profession
Alias
Era
Swedish
Fitness Model, Sponsored Athlete
frokenhedstrom
2010
| | |
| --- | --- |
| Nationality | Swedish |
| Profession | Fitness Model, Sponsored Athlete |
| Alias | frokenhedstrom |
| Era | 2010 |
---
"My passion is fitness and health. I love living a healthy lifestyle and I think that's what makes me a happy and positive person that I am."
Accomplishments
Fitness Model
Sports Brand Representative
---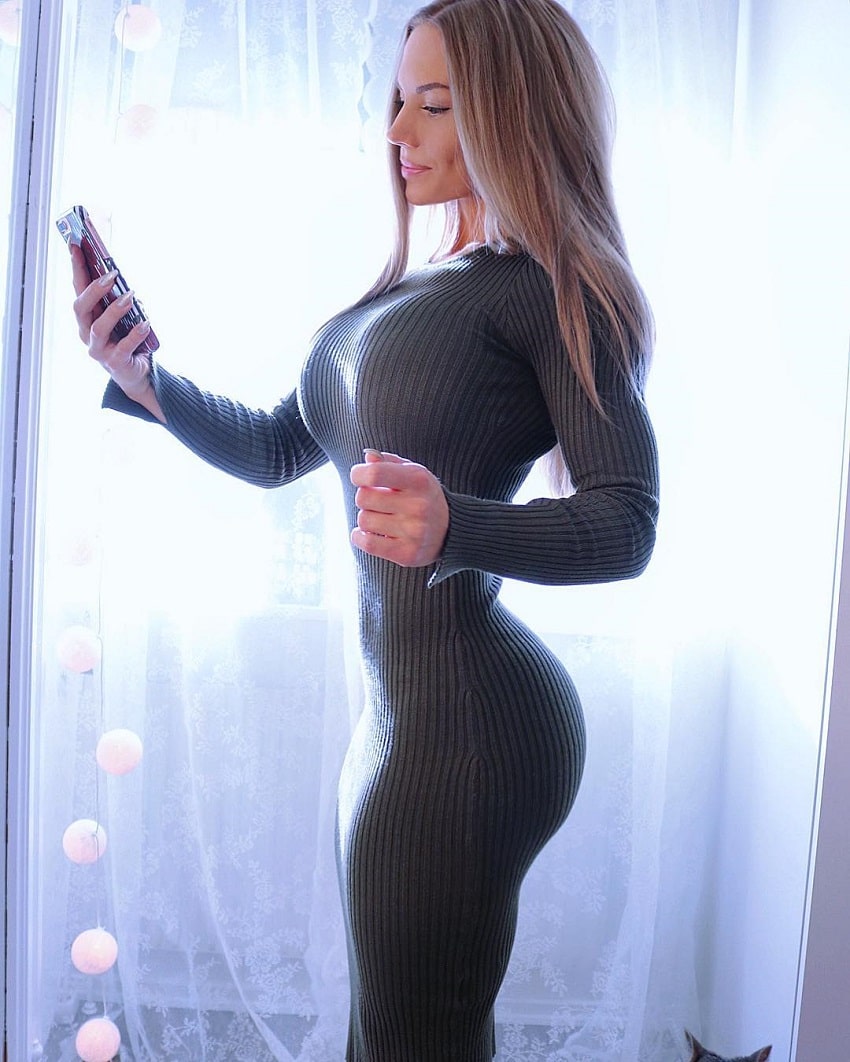 ---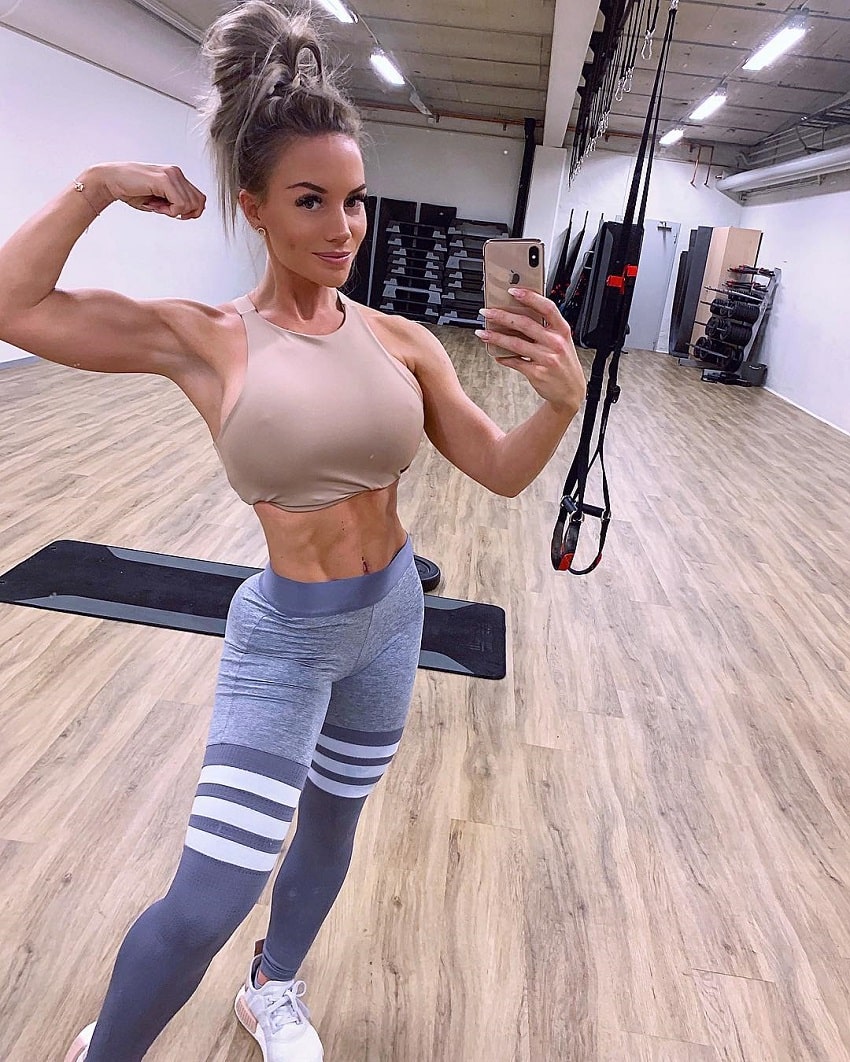 "I'm not very comfortable smiling with my teeth in photos. Therefore I forced myself to go against it and upload these kinds of photos. F*ck insecurities!! They are not welcome here anymore!"
Training
Heavy Training For Muscle Tone
Over the years of training, Elin has perfected her workouts. In the process, she's found what works for her and what doesn't.
For the most part, Elin focuses on lifting heavy weights at a low rep range, such as 3-6 reps per set. Doing it this way helps Elin build up her strength.
Elin is a big believer that lifting heavy weights won't make her 'bulky'. She says this is just a myth that's been floating around the fitness industry for far too long.
That said, when Elin wants to tone her muscles and make them appear leaner, she'll lift lighter weights at a higher rep range. Around 8-12 reps per set. Some of her favorite exercises are ab crunches, hanging leg raises, glute bridges, and squats.
---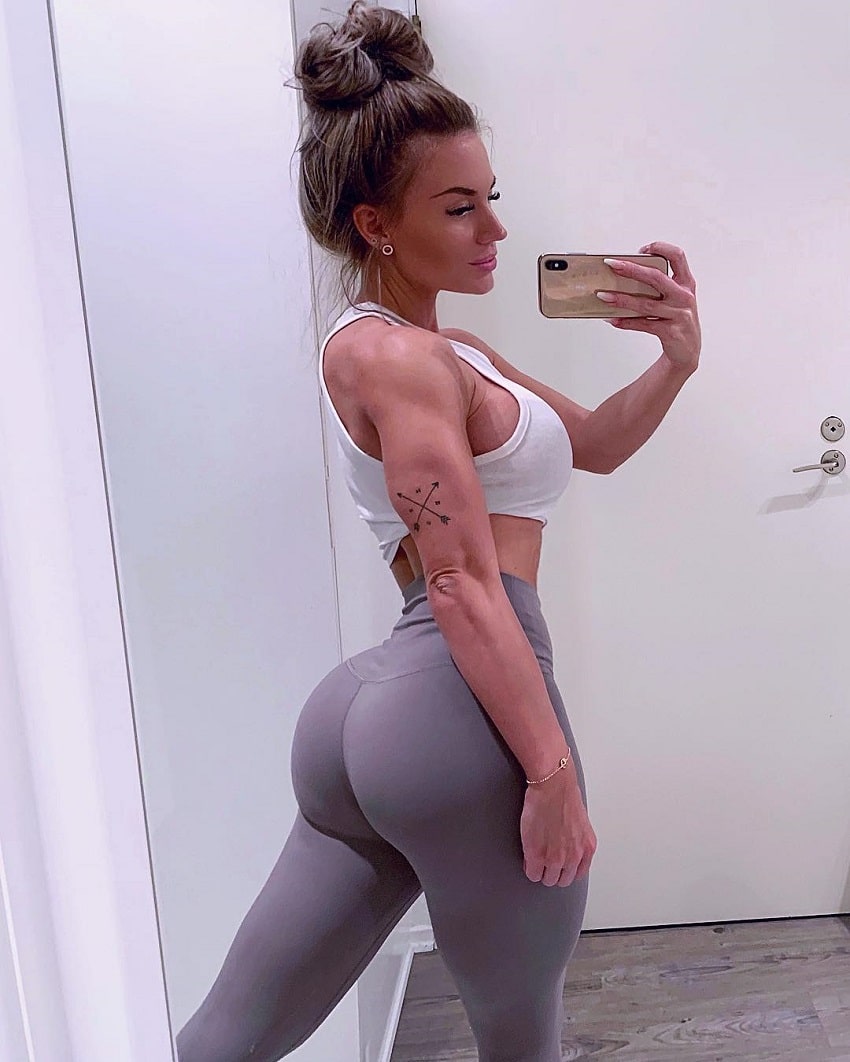 ---
Cardio Workouts
Since Elin pays special attention to her diet, she doesn't need to stress too much about cardio. That said, when she does cardio, she'll go for the one that's the most intense – HIIT.
High-Intensity Interval Training, or HIIT, allows Elin to 'charge up' her metabolism in a short space of time. In other words, it helps her burn fat faster.
---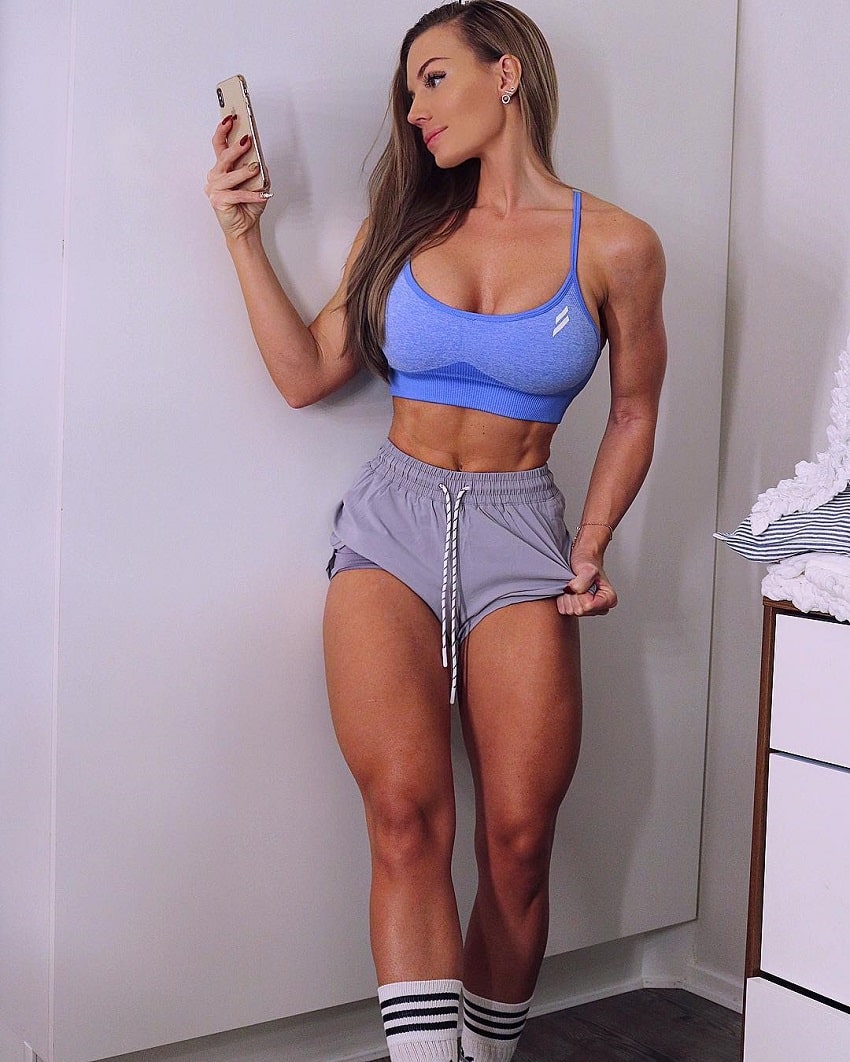 "When I tell you the devil himself created ab workouts I'm not kidding with you, I mean it sincerely."
Nutrition
Elin Hedstrom eats a whole host of foods, with the majority coming from organic sources such as eggs, chicken, sweet potatoes, fruits, and vegetables.
To keep her metabolism working nicely, Elin eats a number of smaller meals throughout the day. This way, she gets a constant trickle of nutrients delivered straight to her muscles for growth and repair.
---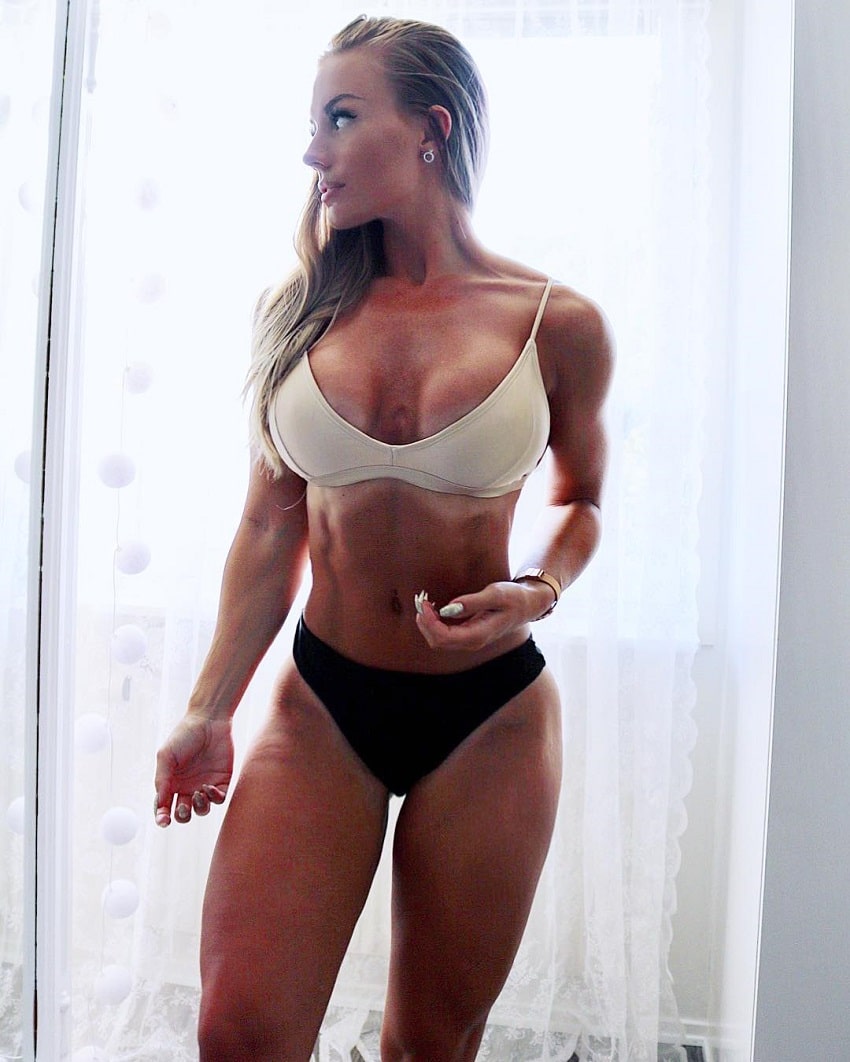 ---
Eating Treats
Every now and again, Elin will indulge in something she likes, as a reward for her hard work in the gym. Her favorite 'cheat meals' include pizza and burgers. When her sweet cravings get activated, that's when Elin will eat something like a chocolate cake.
At the beginning of her fitness journey, Elin would feel guilty for indulging in unhealthy foods. But now, her mindset has completely changed; she knows it's important to have a balance, instead of restricting herself all the time. As she says;
"You have to allow yourself sometimes! And if you do, Don't overthink it! I did every time I ate something unhealthy before but not anymore! Life's too short to worry about small things! Be kind to yourself." – Elin Hedstrom
---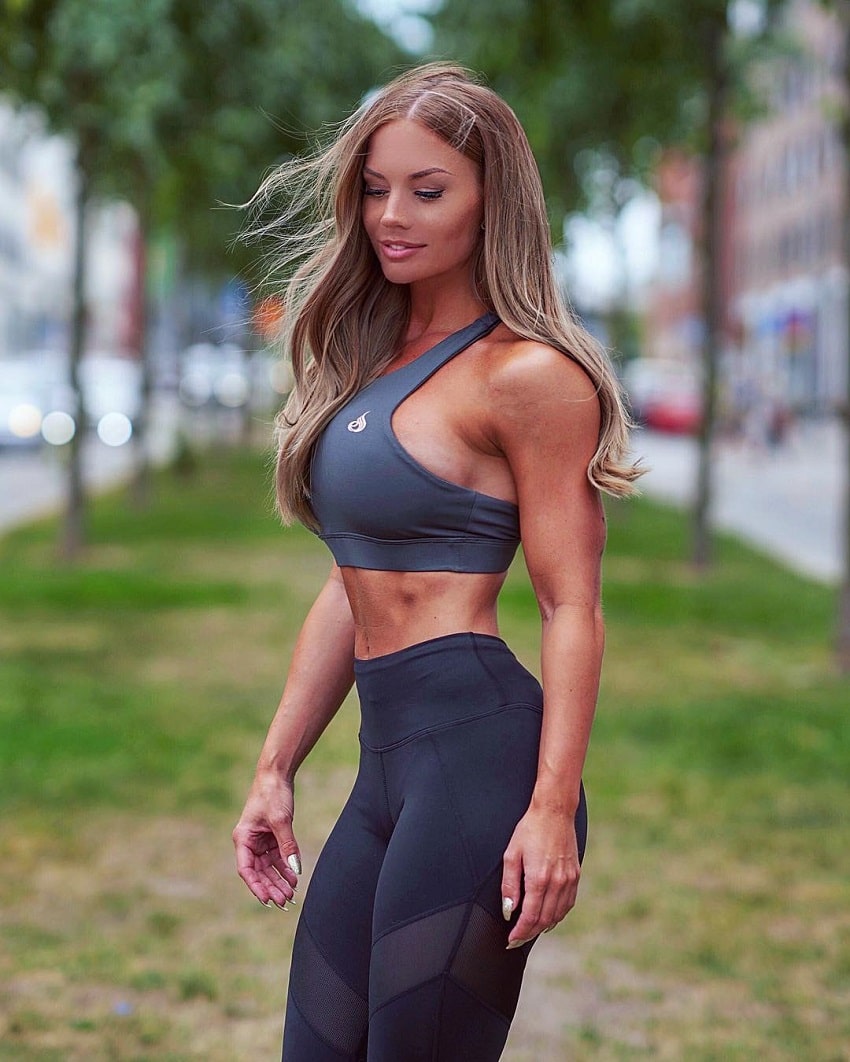 ---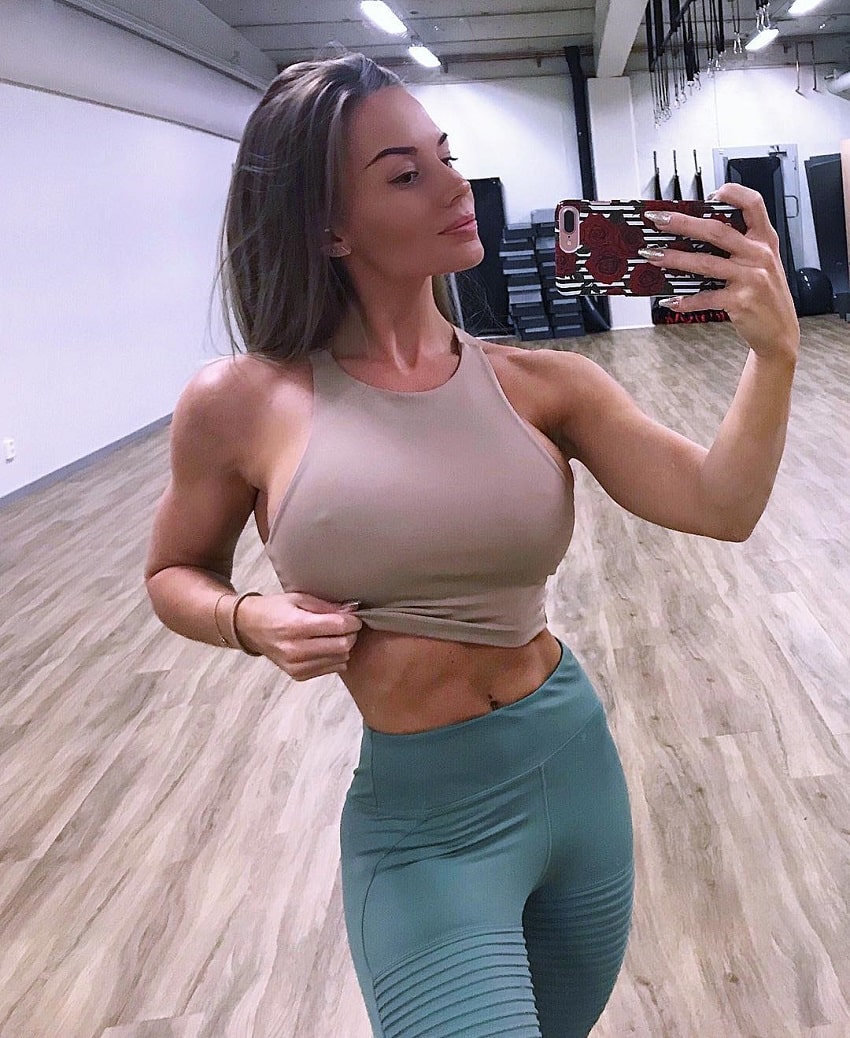 What we can learn from Elin Hedstrom
The main lesson to learn from Elin Hedstrom is; to become strong and healthy, you should embrace the process of working out, eating clean, and getting enough sleep, day after day.
This takes a lot of patience and dedication; transformation doesn't happen magically overnight. But with consistency and willingness to push past the pain, it's possible to sculpt a figure that you've always wanted.