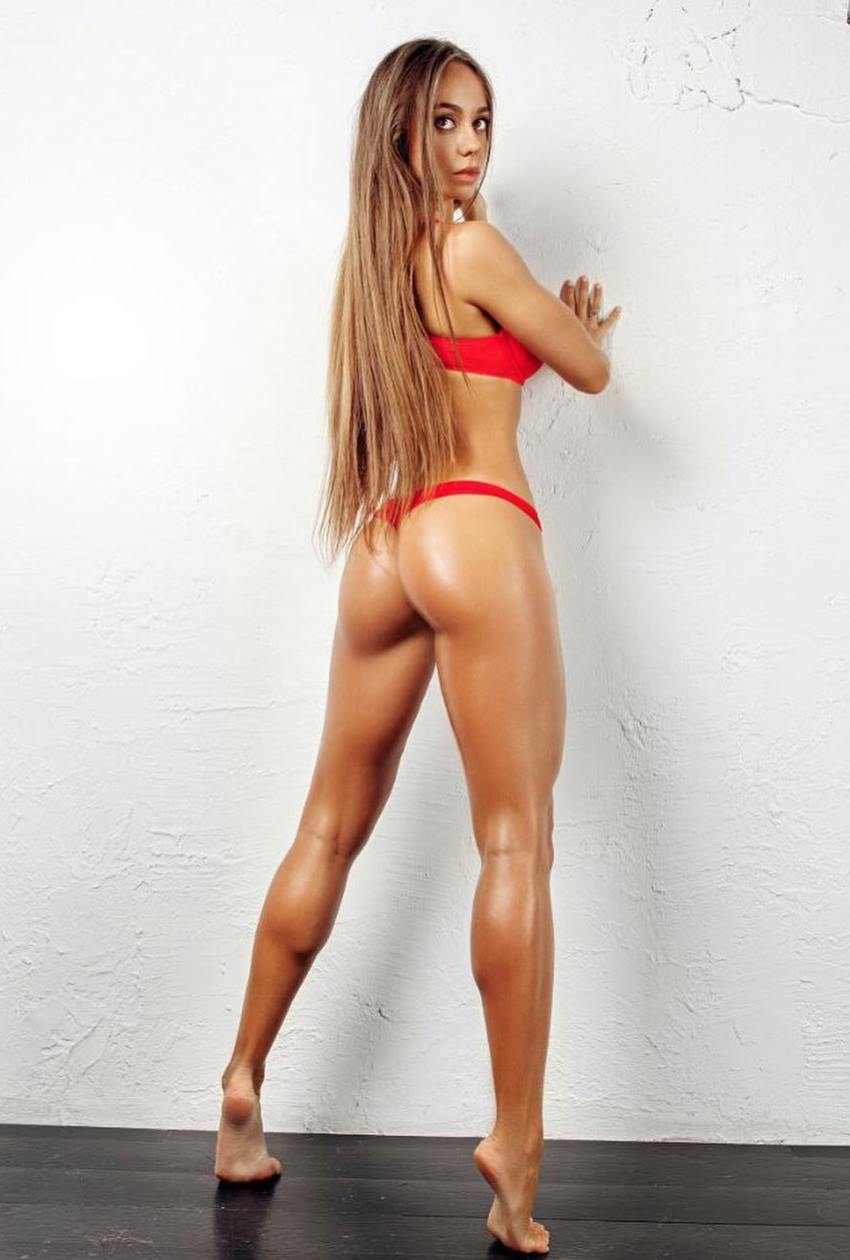 Ekaterina Shokhina
Bikini Competitor, Fitness Model, Psychologist
Ekaterina Shokhina is a fitness athlete, model, and Bikini Pro competitor from Moscow Russia. She started experimenting with weights at a young age, but, she became serious about weightlifting sometime later – during her college years.
One day, after she saw the physique of Oli Putrova on the internet, Ekaterina decided to dedicate her entire life to fitness, along with competing in bikini shows. She found a coach called Yvette Statsenko, who helped her with preparations, dieting, and presentations; paving Ekaterina's road towards success on the bodybuilding stage.
Ekaterina has since participated in a number of contests, including the Moscow Cup and the Olympia Amateur World Showdown, where she won her Pro Card.
Here's her story:
---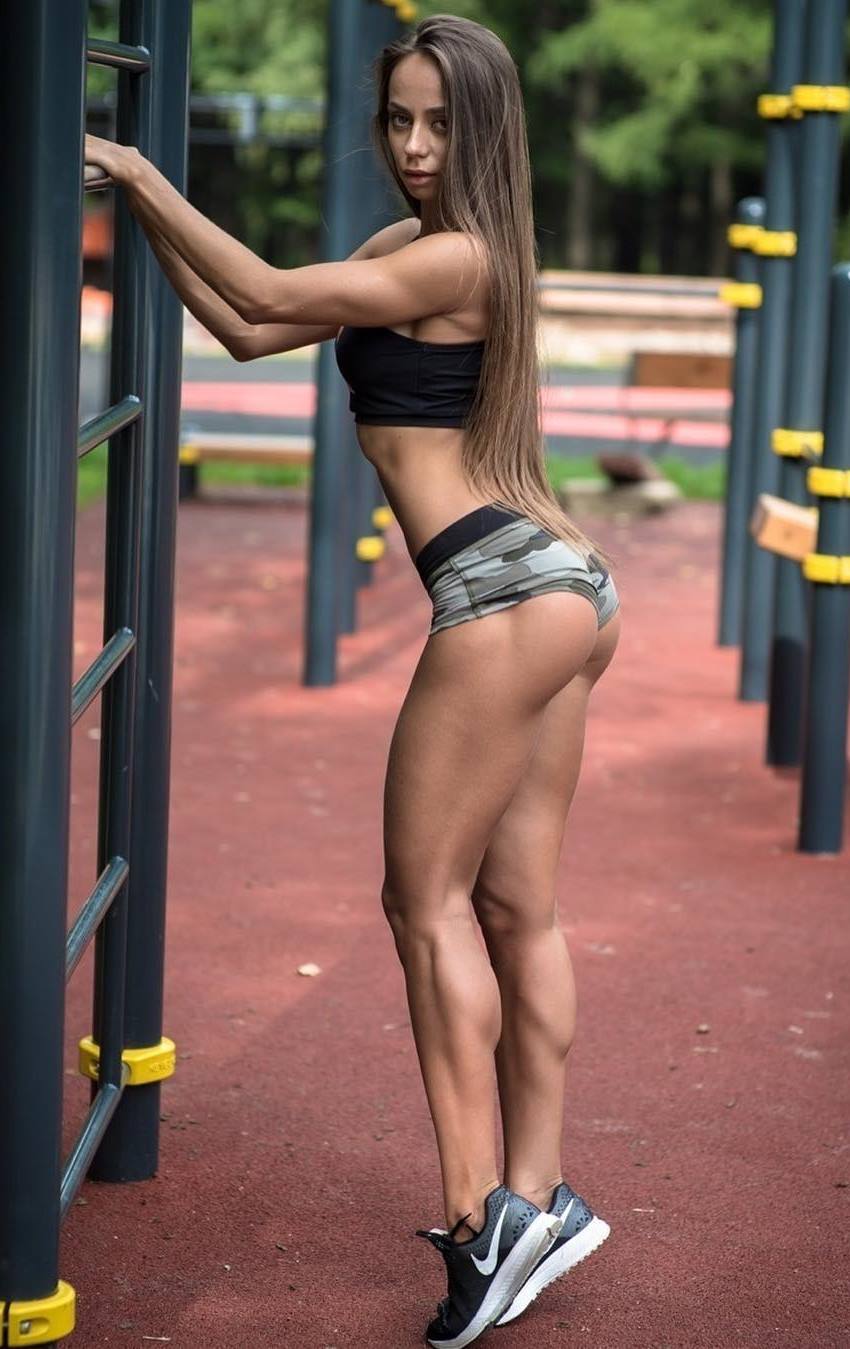 "If there is a desire, then there will always be time for sports."
Athlete Statistics
Full Name: Ekaterina Shokhina
Weight
Height
Nationality
Profession
115 - 125lbs (52.2 - 56.7kg)
5'8" (172.5cm)
Russian
Bikini Competitor, Fitness Model, Psychologist
Era
2010
| | |
| --- | --- |
| Weight | 115 - 125lbs (52.2 - 56.7kg) |
| Height | 5'8" (172.5cm) |
| Nationality | Russian |
| Profession | Bikini Competitor, Fitness Model, Psychologist |
| Era | 2010 |
---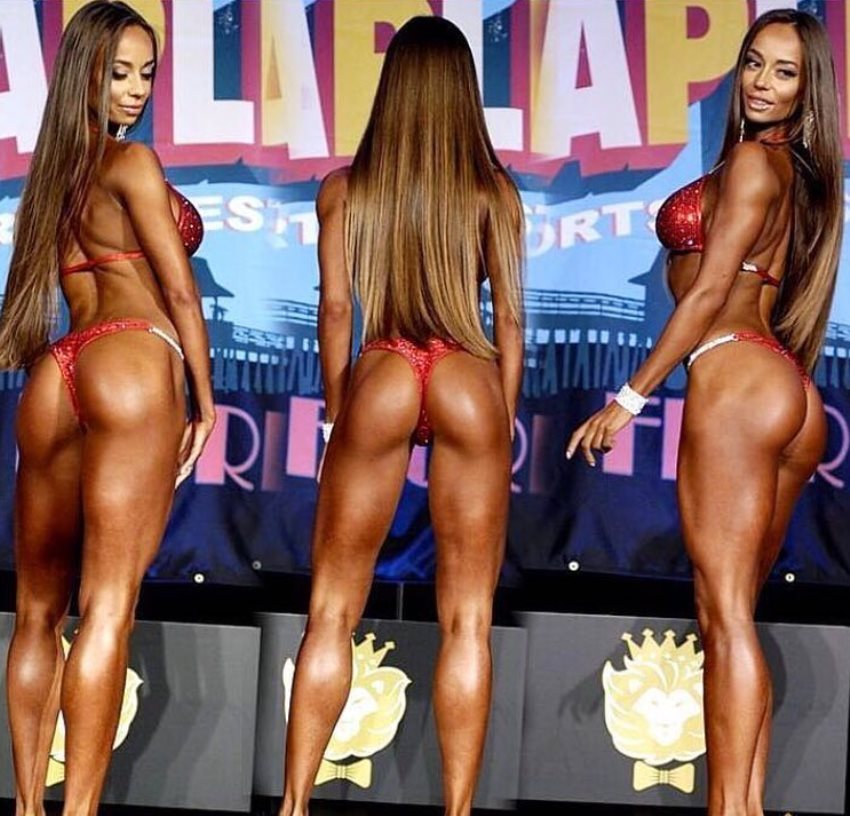 Accomplishments
Pro Bikini Fitness Competitor
Fitness Model
Olympia Moscow Overall Winner
Overall Champion of Russia
Absolute Champion 2015 Olympia Amateur World Showdown – Pro Card Won
---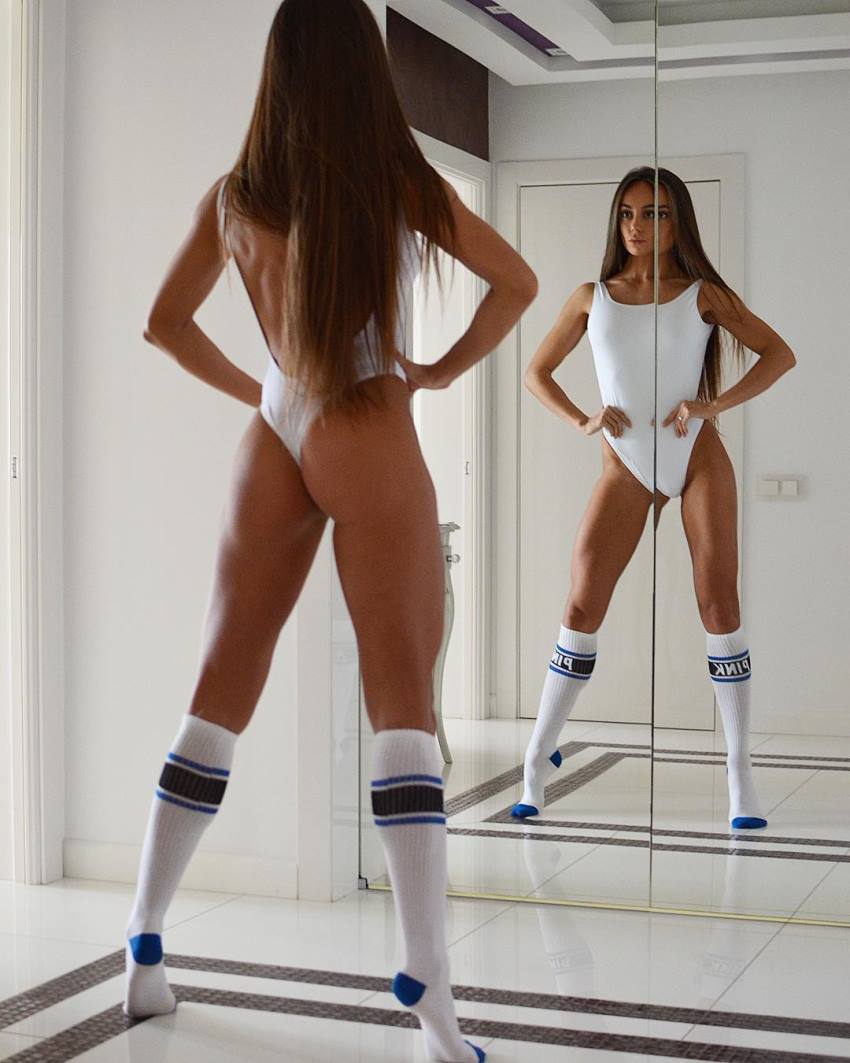 Biography
Growing Up With Weights
Ekaterina Shokhina was born and raised in Moscow, Russia. From an early age, Ekaterina experimented with sports and gym equipment such as the horizontal bar, stairs, rope climb, barbells, and dumbbells.
Because of this, she says, "Iron did not frighten me."  After some time, Ekaterina became enthralled with the fitness lifestyle.
Preparing for her First Contest
By the time she entered university, Ekaterina became even more serious about weightlifting; looking up to her brother who was into "aesthetic bodybuilding." She started following in his footsteps; researching the topic of fitness competitions for females.
Ekaterina says she was inspired by one athlete she saw on the internet – it was Oli Putrova, a bikini competitor. "This is a combination of beauty and such a sporty, but feminine figure," said Ekaterina.
Wanting to emulate her idol, Ekaterina started looking for a trainer who would help her prepare for her first bikini contest. Soon after, she stumbled upon Yvette Statsenko on the internet forums, who was a respected coach in Moscow.
Ekaterina went on to meet up with the coach and discussed her plans of competing on stage, and as soon Yvette saw her, she said; "Come, let's get ready."
Bikini Debut
Yvette was fully engaged in Ekaterina's training, paying attention to every little details of her workout program, nutrition, posing, and overall presentation. Ekaterina says she's extremely grateful for Yvette, adding; "she didn't take a penny of money from me!"
Her debut contest came in the Spring of 2014, in Moscow, where she came in 4th place. After this, she didn't waste any time, as she began preparing for another show which was only one week away.
The show was called the Moscow Cup, and Ekaterina bettered her result from the debut show; this time taking home 2nd place. She says; "It was a wish come true for me, I was so happy."
Achieving Pro Status
Ekaterina continued to compete regularly, month after month; winning titles such as Olympia Moscow Overall Winner, and Overall Champion of Russia.
In 2015, she competed against the best amateur athletes at the Olympia Amateur World Showdown, winning the Absolute Champion title, alongside her Pro Card.
Personal Life
Alongside her busy life of a fitness model and competitor, Ekaterina is also a mother of four. She has to plan her time days ahead in order to stay on track with her goals, plans, and responsibilities.
---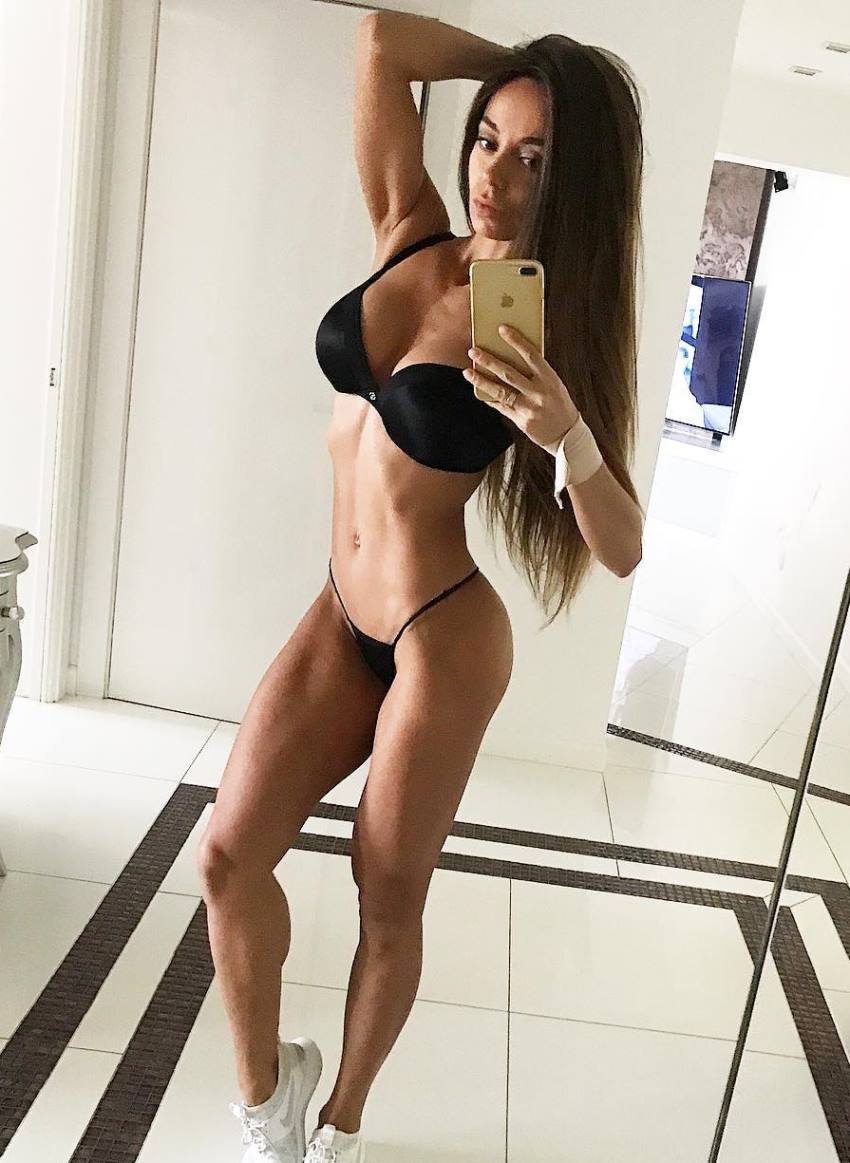 Training
Ekaterina's training style doesn't diverge much from other bikini competitors. She works out five to six times a week, working on different muscle groups every day; the only exception being her legs, which she trains 2 times per week. She rests between 30 seconds to 2 minutes between each set.
"Before the competitions, in addition to the usual training, I work on the leg muscles every day."
As for cardio, Ekaterina doesn't do any. She believes a clean diet and an intense workout are enough for sculpting an awesome, and in her case, a stage-ready physique.
---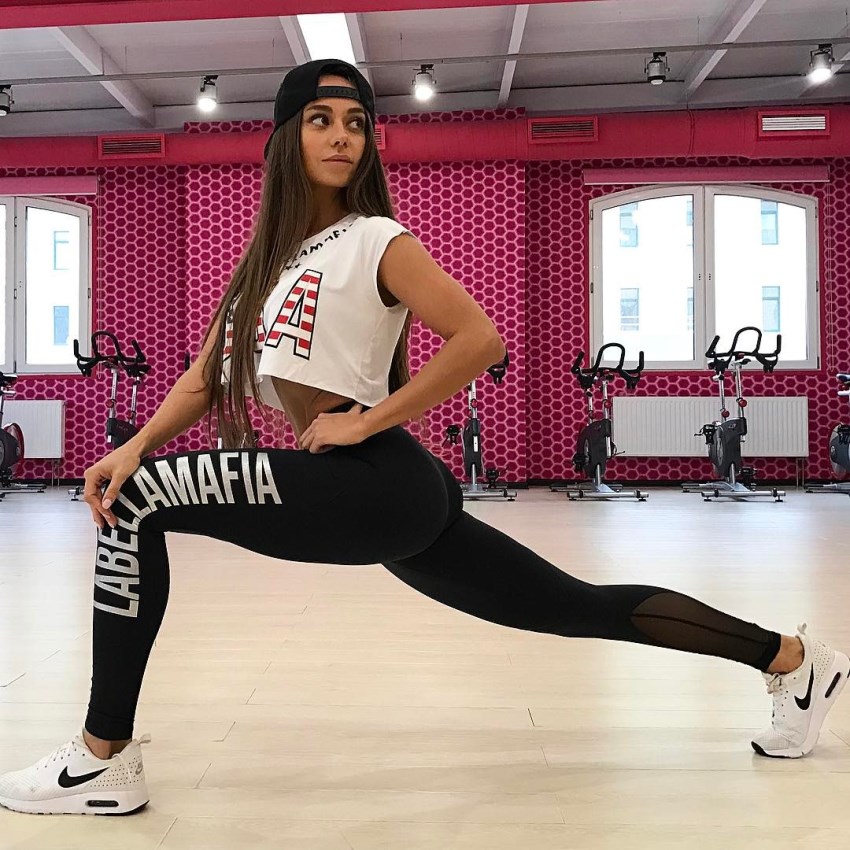 ---
Developing Strong Legs
When she first started preparing for her contests, Ekaterina realized her legs weren't up to par with her upper body. As a result, she incorporated a special training routine which focused on developing muscle mass on her legs.
The plan worked 'like a charm' – Ekaterina was able to put on a significant amount of mass on her lower body after several months of following her special training regimen.
It looked like this;
1st Day – Quads
Squats – 4х12, plus warm-up approaches

Smith Machine Squats – 4х30-40


Leg press – 4х30-40 

Extensions in the simulator – 4×25
2nd Day, Hamstrings

Falls in the Smith – 4х15 on each leg
Superset:


Romanian Deadlifts – pyramid, 15-12-10-8
Favorite Body Parts
Ekaterina's favorite body part to train is her glutes. She prides herself on her glute and leg development, as it took her a long time and a lot of effort to develop them.
---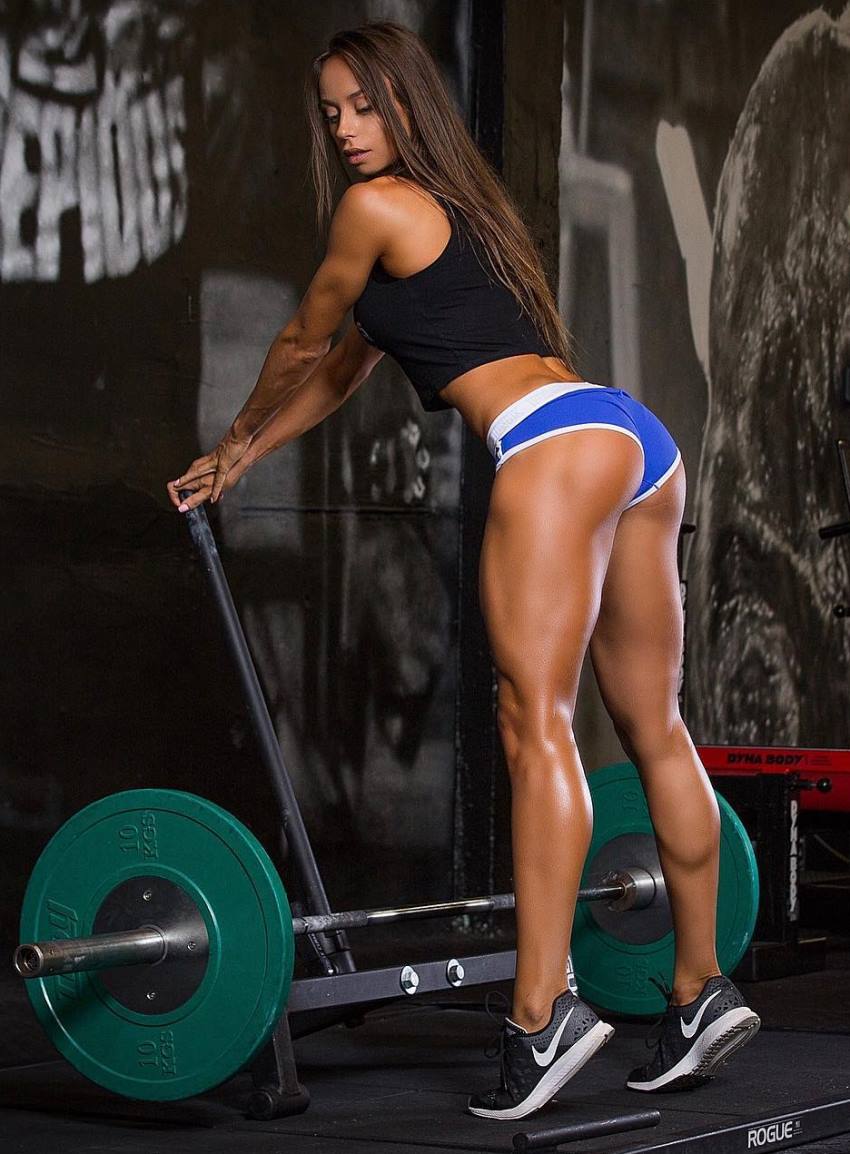 Nutrition
During the off-season, Ekaterina says she eats almost anything. As she says; "When I want to eat, then I eat. I'm not bothered about this." She just makes sure to drink enough water, around 5 liters per day.
"In the off-season, I eat up all sorts of rubbish, such as pecans, chocolates."
However, her approach changes when she prepares for her contests. During these periods, she'll remove all unhealthy foods from her diet, eating only lean chicken breasts, egg whites, salads, quality carbohydrates, and cucumbers.
She keeps her carb intake relatively high during contest prep periods, at around 300 grams. Still, all of those carbohydrates come from slow-releasing sources, so she doesn't get an insulin spike – meaning, she won't gain any fat.
---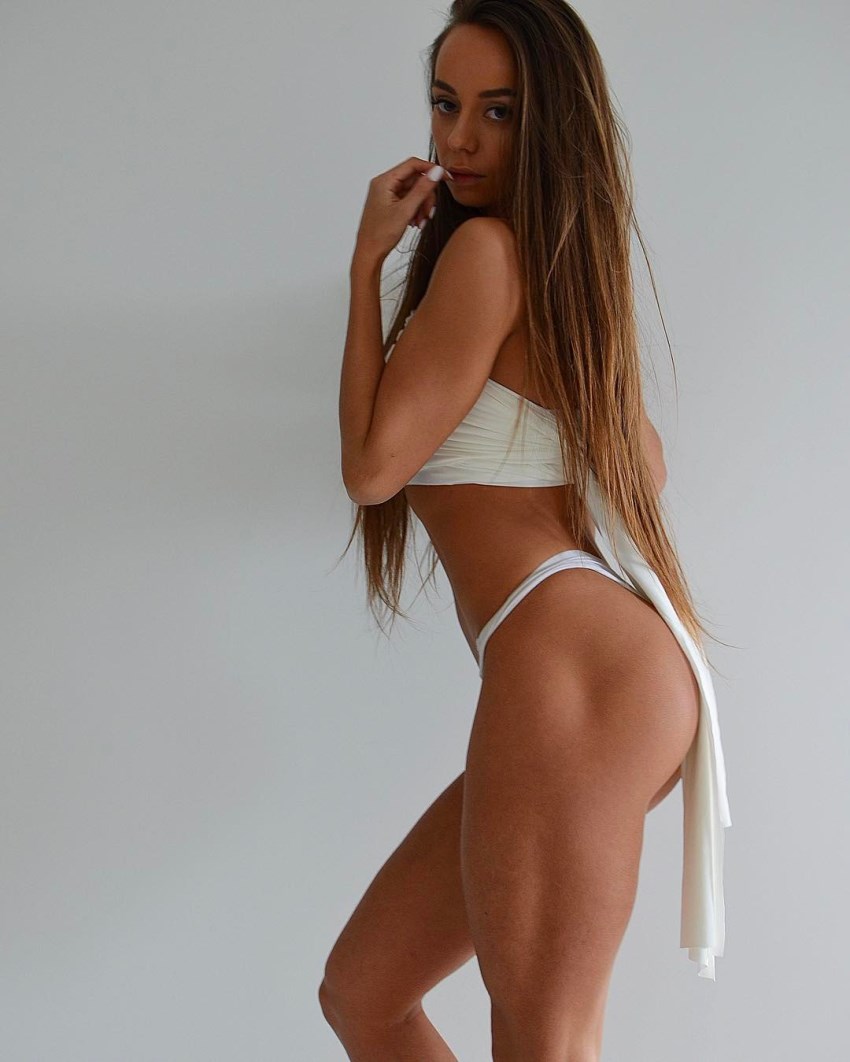 ---
Ekaterina's Supplement Stack
Glutamine
Whey Protein Isolate
Creatine (off-season)
Vitamins
---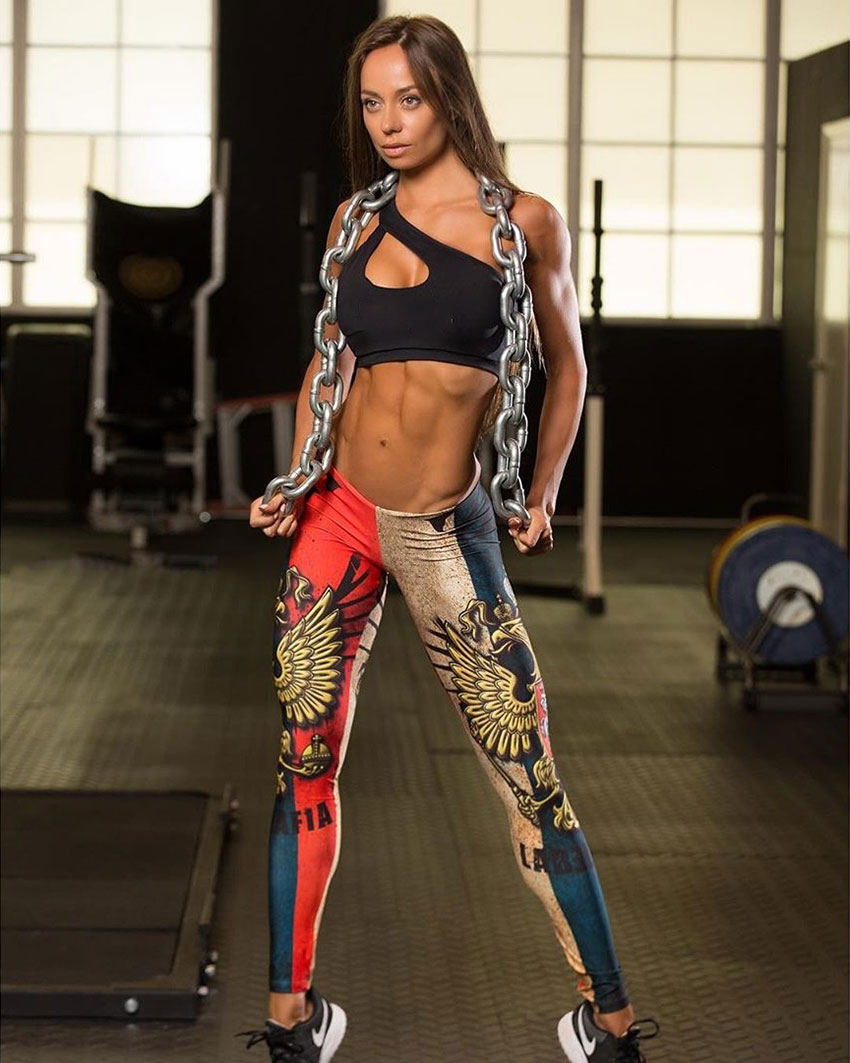 Idols and Influences
Oli Putrova's awesome physique motivated Ekaterina to start training seriously in the gym, while on the other hand, Yvette Statsenko is someone who helped her achieve success on the stage.
These two idols motivated and inspired Ekaterina in their own way. Ekaterina says she's extremely grateful to have been inspired by them.
---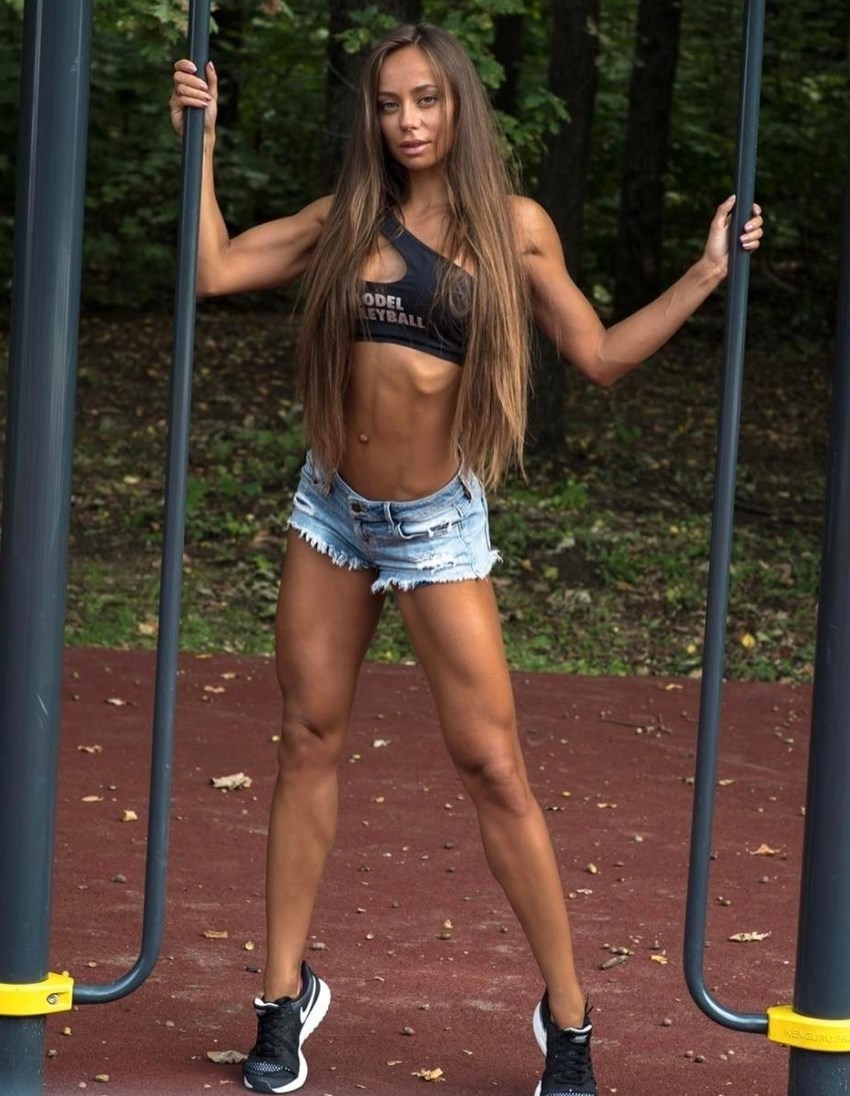 What we can learn from Ekaterina Shokhina
One thing we could learn from Ekaterina's fitness journey is – sometimes, it could be beneficial to find a mentor for yourself.
If you could find someone who already has experience in what you want to do, or achieve in life, then you might be able to save yourself a lot of time, and work – as Ekaterina Shokhina did.