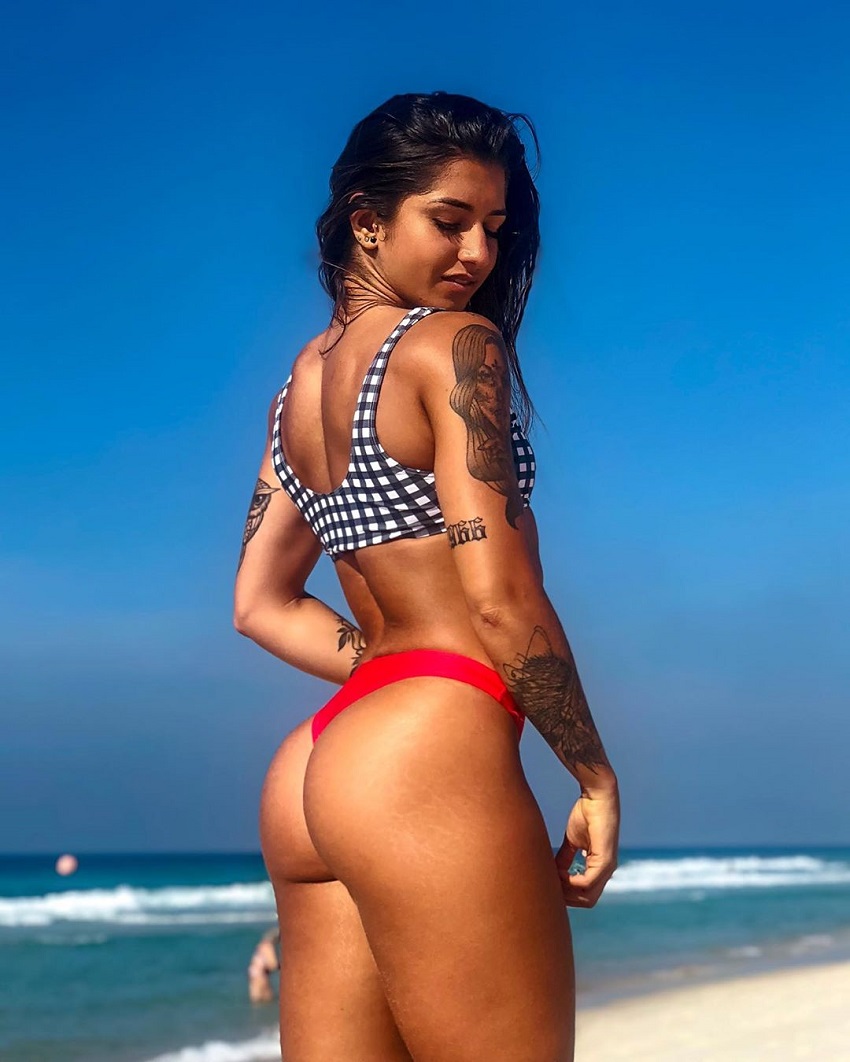 Dominique Aquino
Fitness Model, Blogger
Dominique Aquino is a Brazilian-born fitness model and internet personality. She's known for sharing fitness content online, from workout videos to how-to healthy meal recipes.
However, Dominique wasn't always as fit as today. In 2012, when her fitness journey began, Dominique set a goal to achieve lean and toned abs, that would be visible all year-round.
With a clear picture of how she wanted to look, she set out on a fitness journey from which she never looked back.
She's trained rigorously for years now, and has achieved a toned and ripped figure she's known for. Her bulging abs are now an inspiration for hundreds of thousands of fans; a number which only keeps growing.
---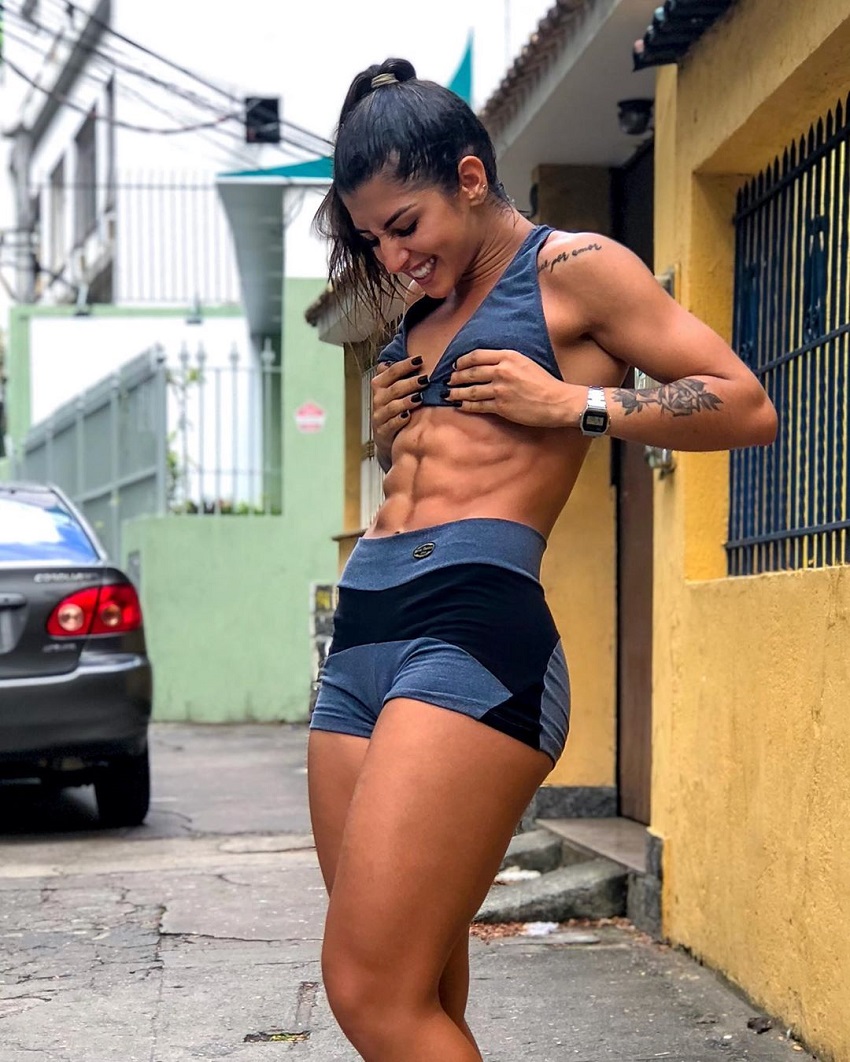 Athlete Statistics
Full Name: Dominique Aquino
Weight
Age
Date of Birth
Nationality
125 - 135lbs (56.7 - 61.2kg)
27
June 26, 1996
Brazilian
Profession
Era
Fitness Model, Blogger
2010
| | |
| --- | --- |
| Weight | 125 - 135lbs (56.7 - 61.2kg) |
| Age | 27 |
| Date of Birth | June 26, 1996 |
| Nationality | Brazilian |
| Profession | Fitness Model, Blogger |
| Era | 2010 |
---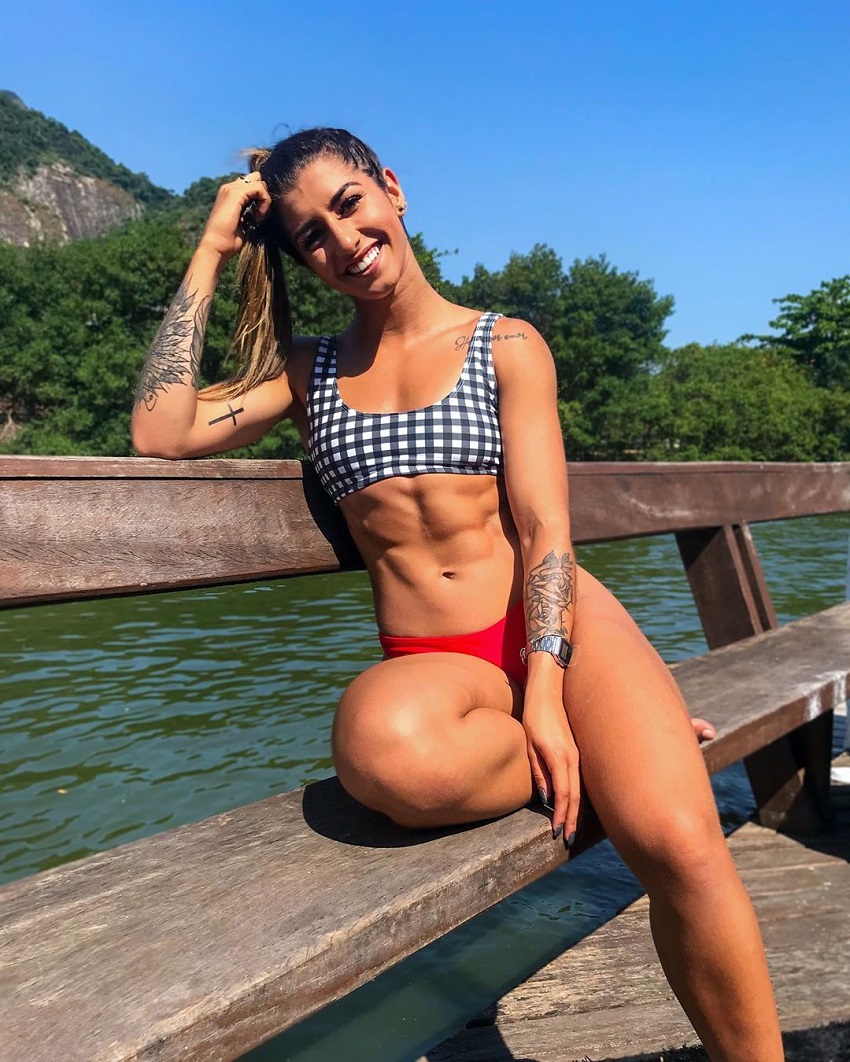 ---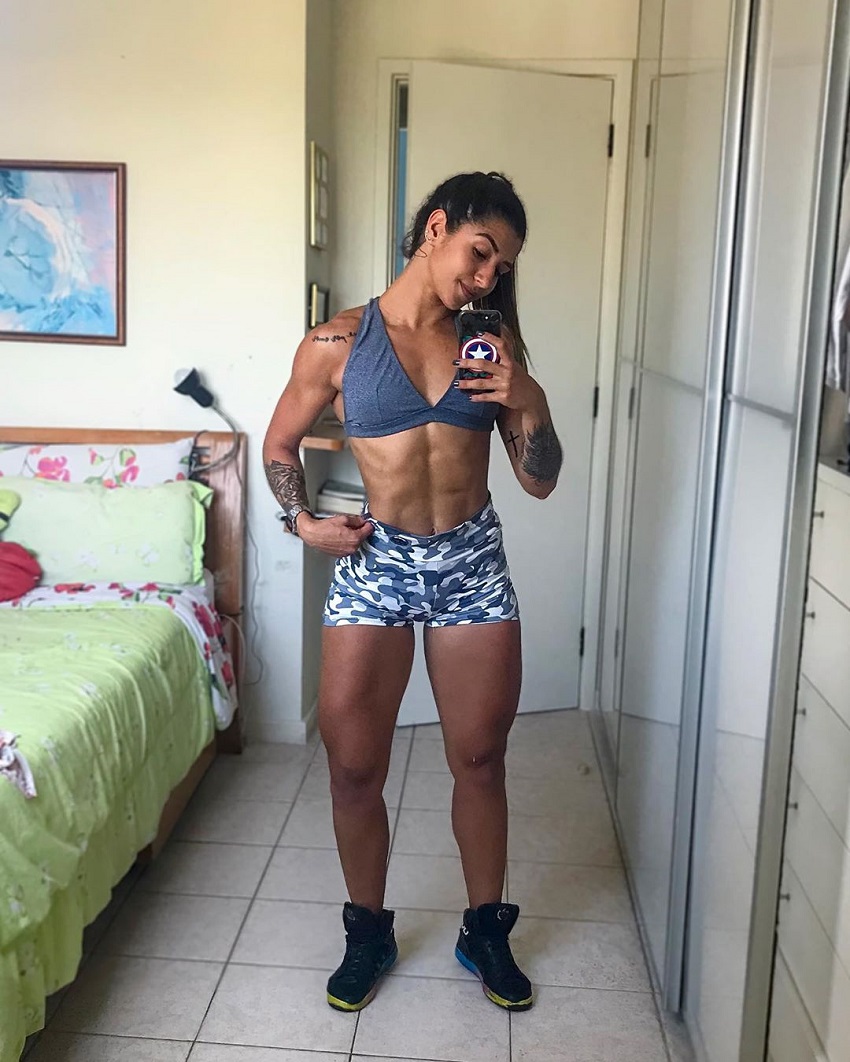 Accomplishments
---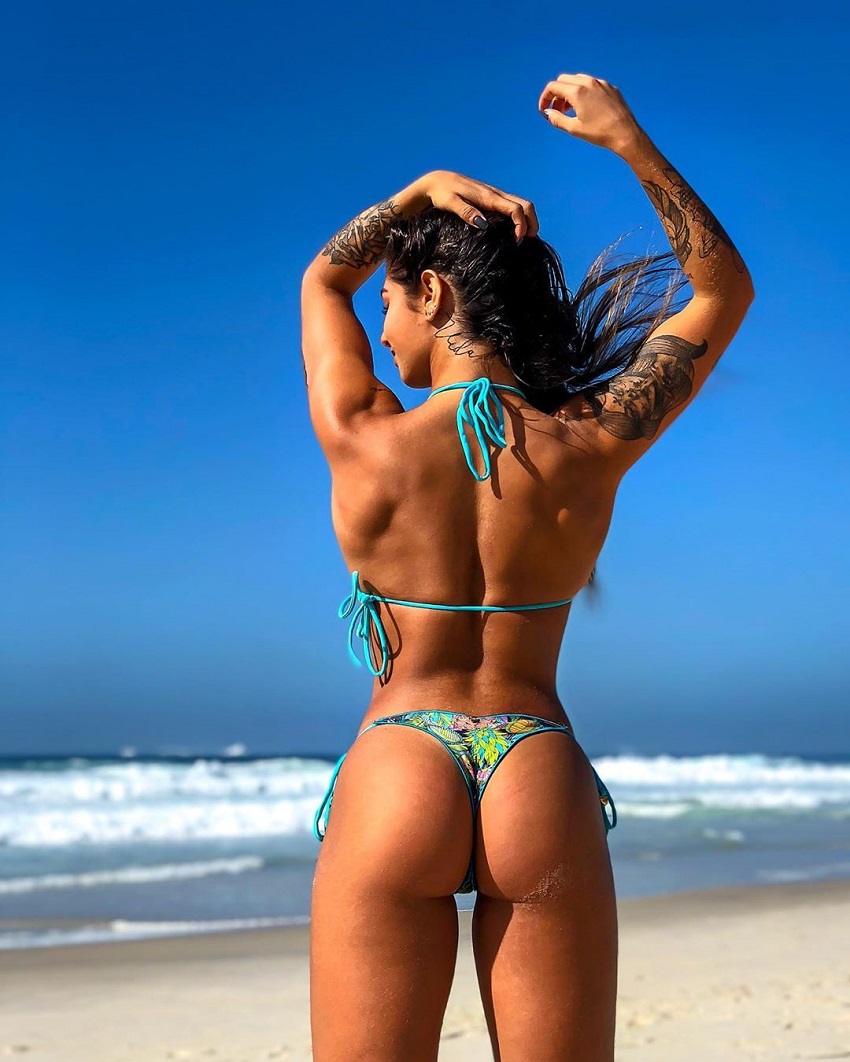 ---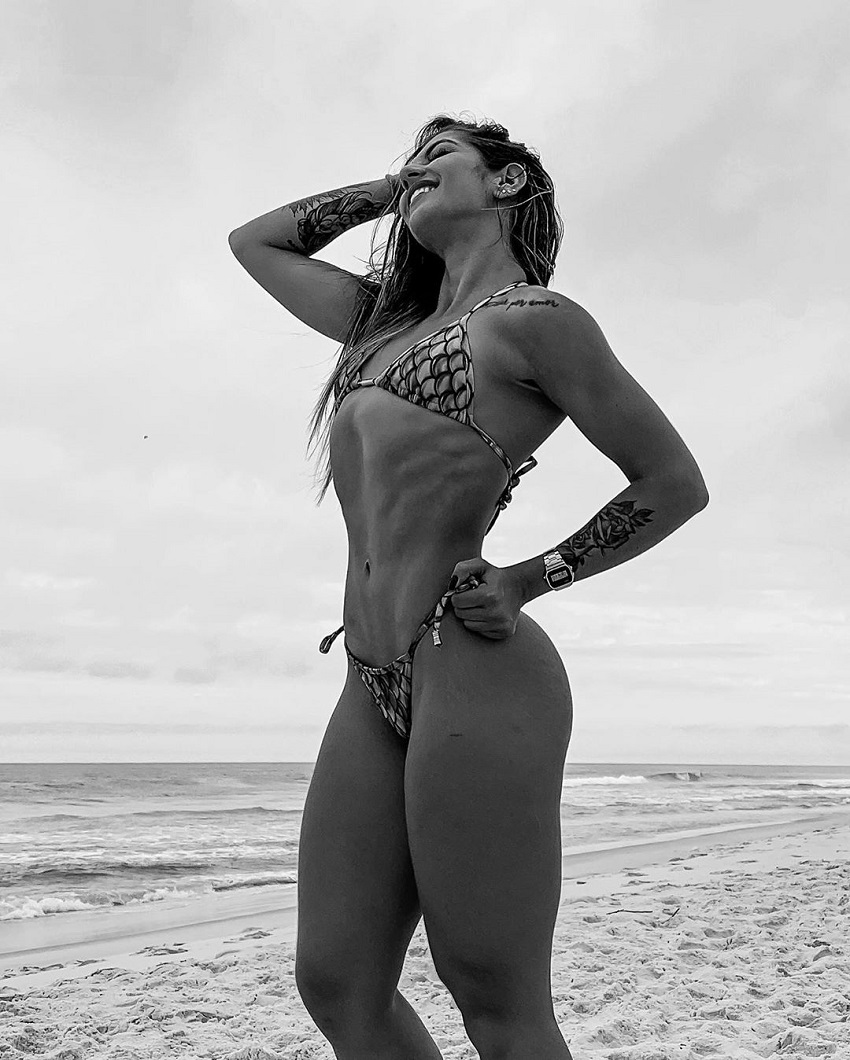 Training
Abs Training
Through her intense training sessions, Dominique has achieved an amazing body transformation. Although she boasts an all-around aesthetic figure, her abs are the one muscle group that stands out – literally.
She's built them with not only a clean diet but also hard ab workout sessions. In Dominique's eyes, training abs is just as important as any other body part, if the goal is for them to look ripped. Training abs won't make this body part 'bulky,' but aesthetic, as Dominique has shown with her own example.
She trains them two or three times per week, using light weights and high intensity in her workouts. Specifically, she rests for only 20-30 seconds between sets and keeps her reps high. This ensures the infamous burning sensation which, Dominique says, is a sign she's doing the exercise right.
---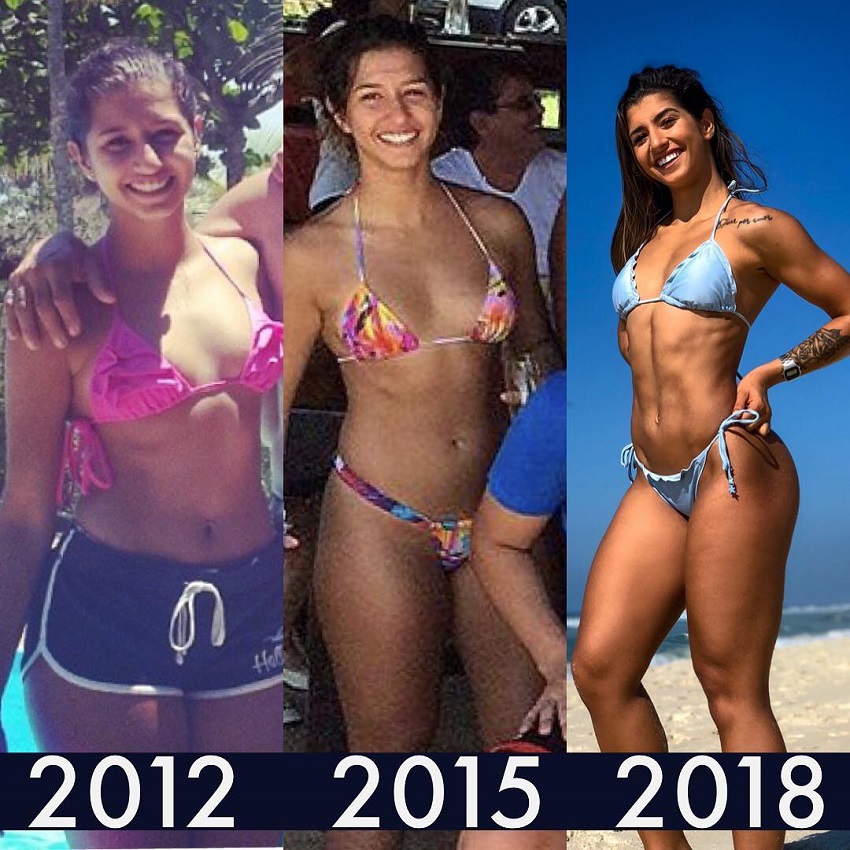 ---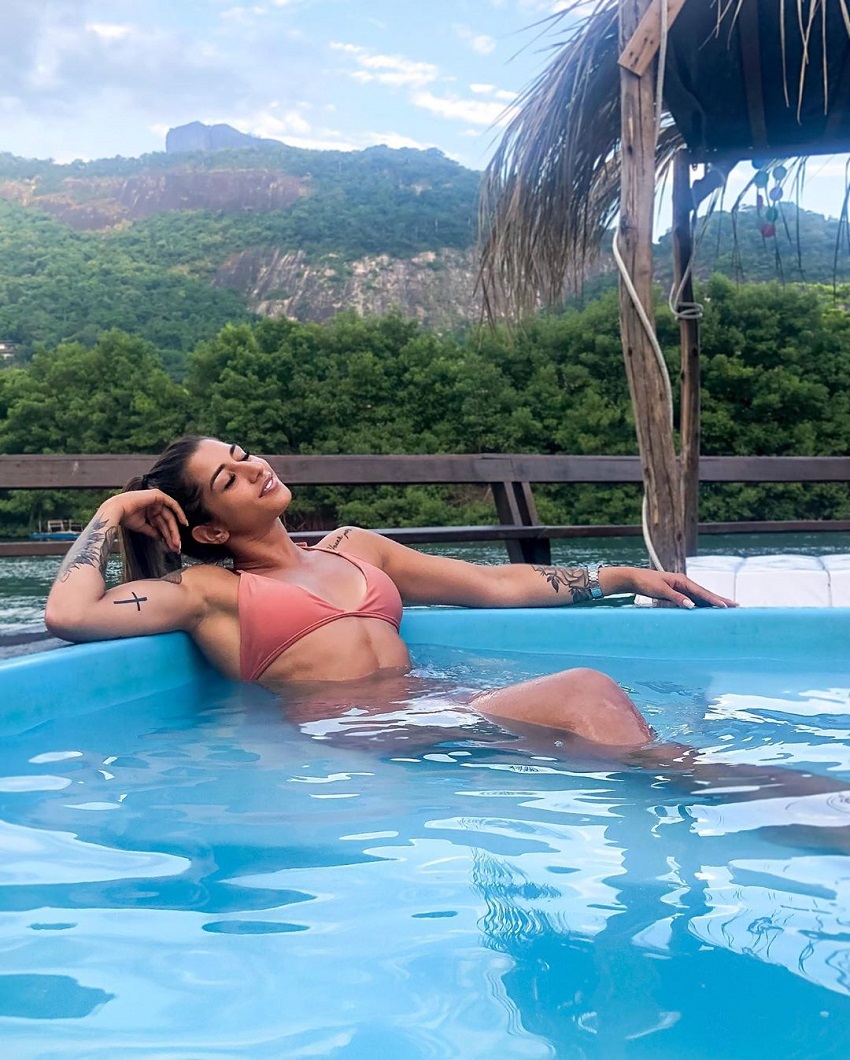 Nutrition
Having balanced nutrition is mandatory for Dominique. While intense training shapes her abs and makes them look more toned, they wouldn't be visible without a clean diet that allows her to stay at a low body fat percentage.
To achieve her year-round lean look, Dominique constantly keeps track of her macros. These include carbs, fats, and proteins, all of which are included in balanced amounts in her meals.
After her last meal, Dominique will check her total caloric intake for the day. The number should be close to her caloric maintenance. This is what she shoots for when she wants to stay at her body fat percentage.
However, if Dominique wants to get even leaner, she'll eat 200-500 calories below her maintenance. She'll bump up the overall protein intake while reducing carbs. This ensures slow and steady fat loss without going catabolic (muscle-wasting).
---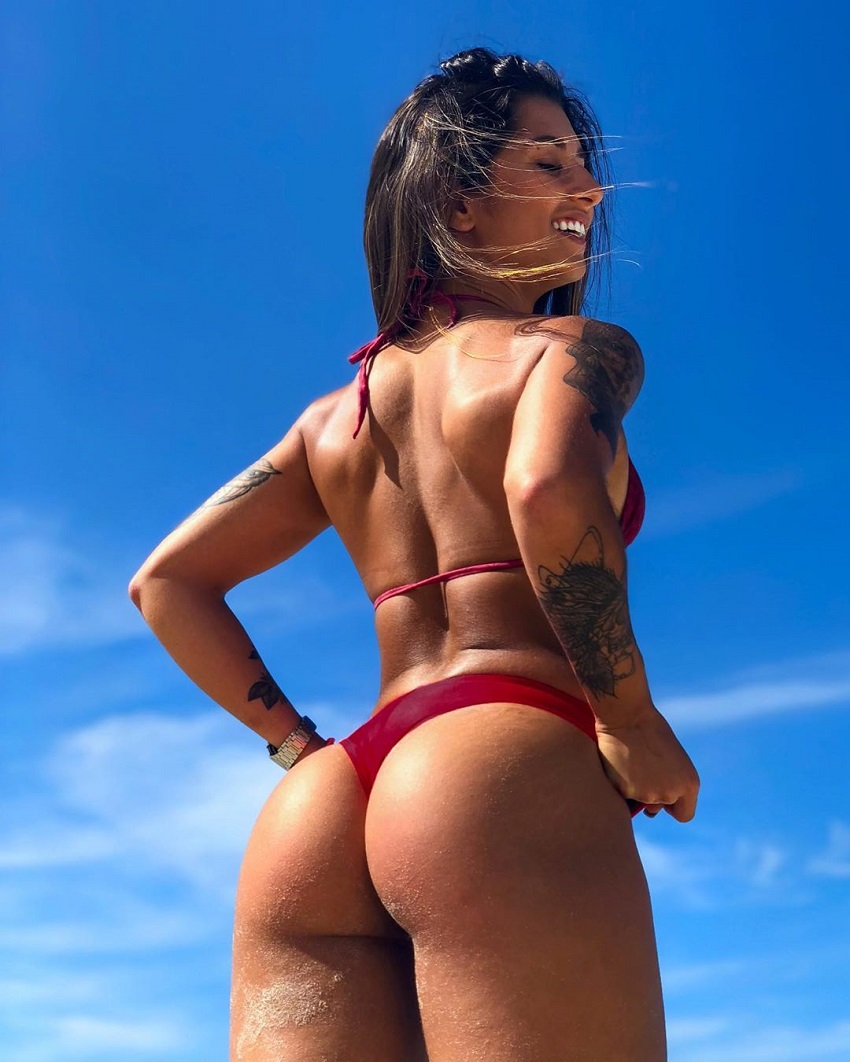 ---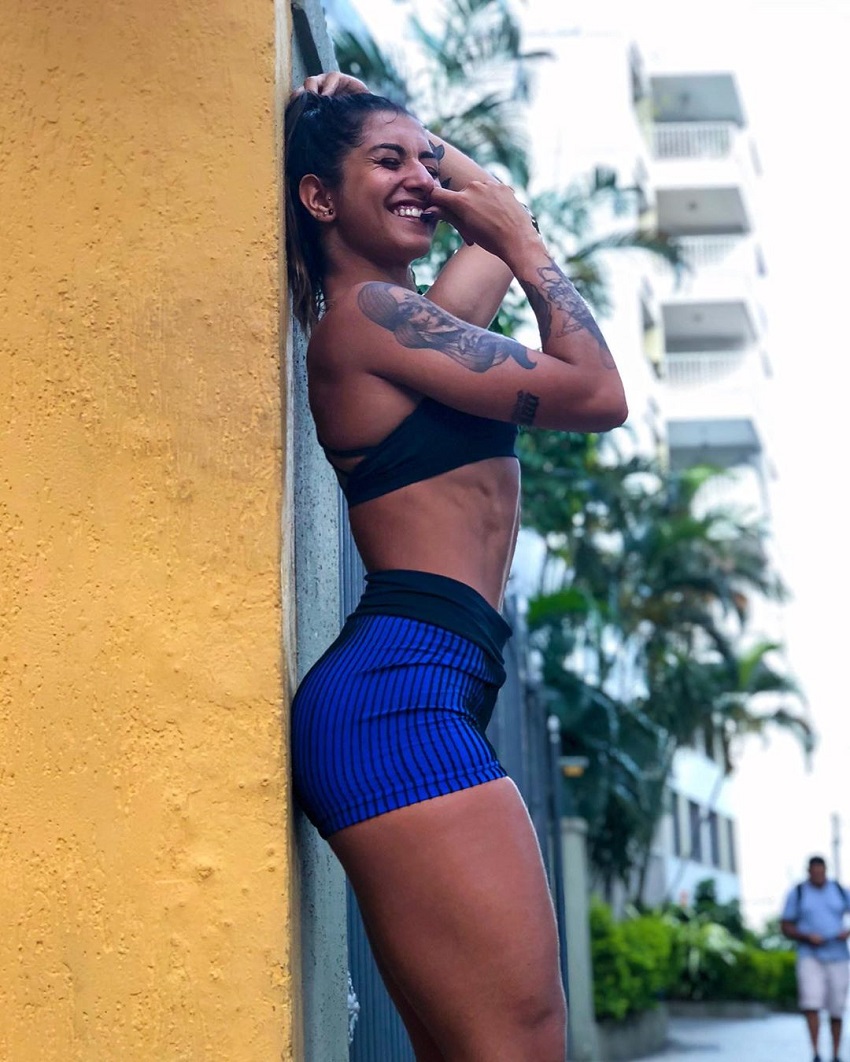 What we can learn from Dominique Aquino
What we can learn from Dominique Aquino is that ideally, you should keep both your training and nutrition 'in-check.'
Dominique believes that the key to achieving a truly outstanding physique lies in having control of all areas of your fitness journey. This includes your sleep, training, nutrition, and optionally – supplementation.
If you've been disappointed with your results from training, look further into your fitness regimen. See if your diet could improve. Or perhaps your body asks for more sleep. Whatever it is, remember that balance is key to achieving your physique goals – just like Dominique Aquino has shown us.