Dolly Castro
Fitness Model
Born and raised in Managua, Nicaragua, Central America, Dolly Castro is an actress, celebrity fitness model, and clothing designer based in Miami.
She's famous for her awesome physique that's taken hard work and dedication to create, along with her humble personality. 
However, most of her early life was spent not following her dreams. She wanted to become a chef, but her family wanted her to be a lawyer. As time passed, her dreams changed and she forgot about being a chef and decided modeling was the next best thing. 
With some previous experience in modeling and with the encouragement from her family, Dolly decided to take her chances and move to Miami to be a model. Shortly after, her popularity blew up. Dolly now has an army of followers across her social media platforms, who are inspired by her motivational quotes and pictures.
This is her story:
---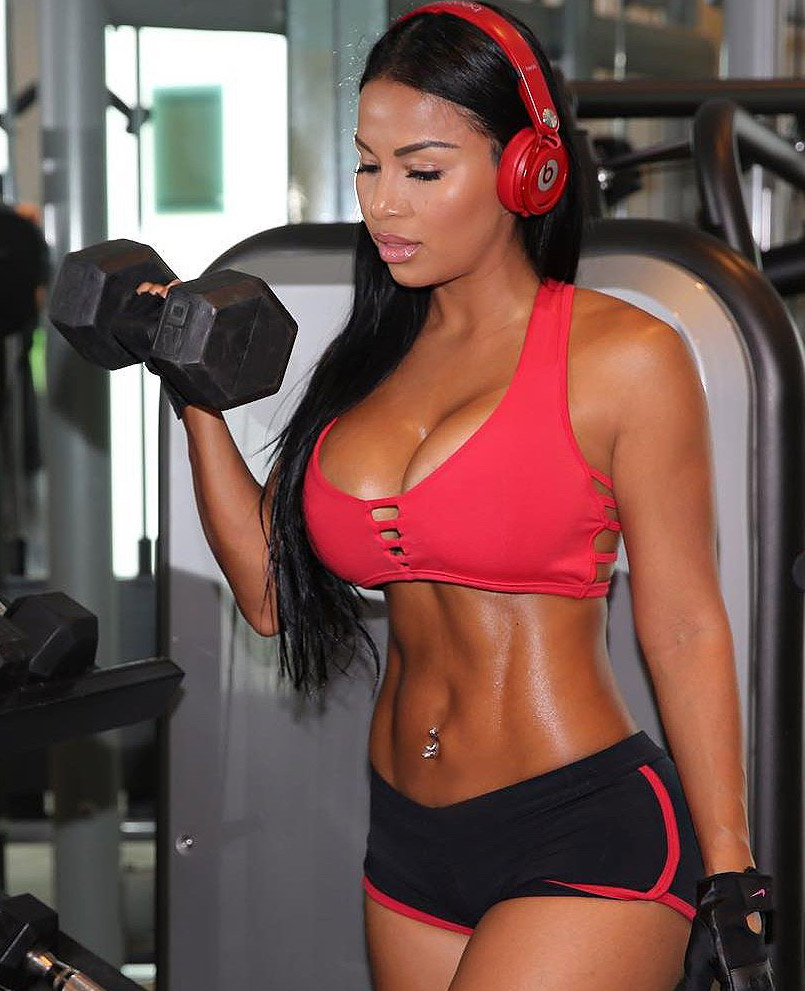 "Positivity is the best thing you can put out into the world. With so much going on, it's the simple things like a hello or a smile that could make the next person's day that much better."
Athlete Statistics
Full Name: Dolly Castro
Weight
Height
Bust
Hips
115 - 125lbs (52.2 - 56.7kg)
5'5" (165cm)
34"
40"
Waist
Year of Birth
Nationality
23"
1984
Nicaraguan
Profession
Era
Fitness Model
2010
| | |
| --- | --- |
| Weight | 115 - 125lbs (52.2 - 56.7kg) |
| Height | 5'5" (165cm) |
| Bust | 34" |
| Hips | 40" |
| Waist | 23" |
| Year of Birth | 1984 |
| Nationality | Nicaraguan |
| Profession | Fitness Model |
| Era | 2010 |
---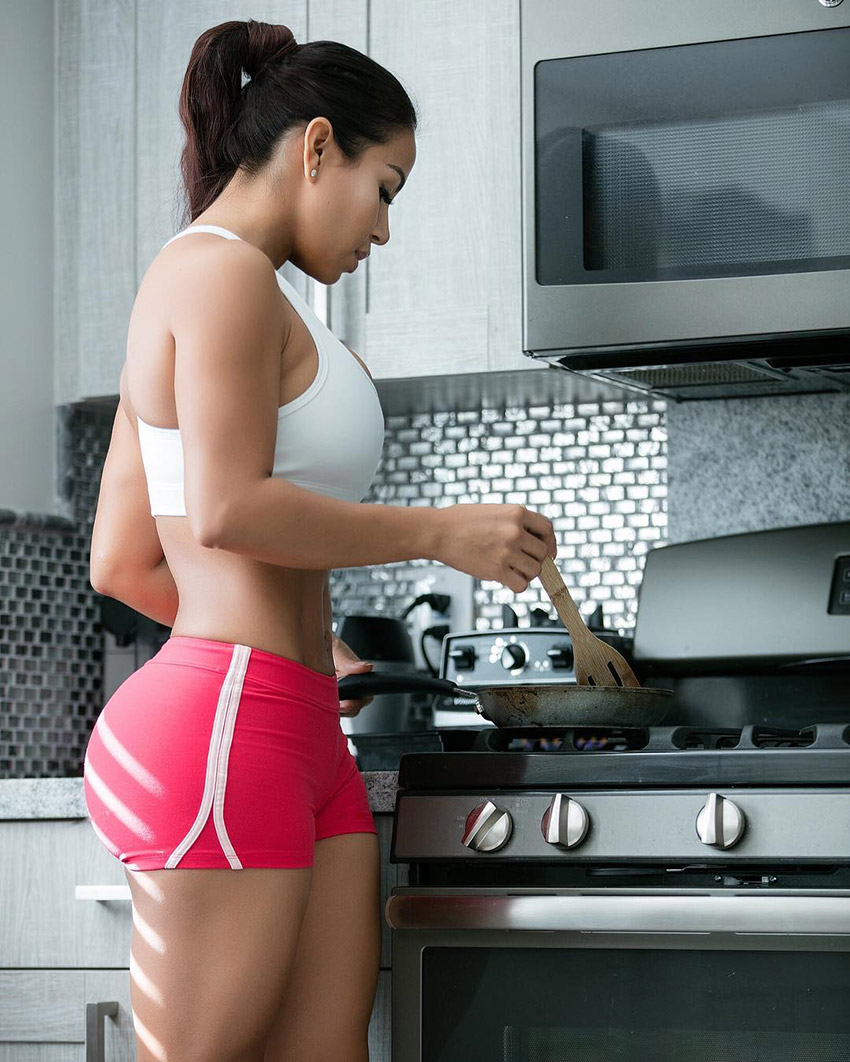 "The start of the week means you get another chance to be a better person than you were last week. Just because it's Monday doesn't mean it has to be horrible. Start your week on a positive note and I guarantee you it'll end on a positive note as well."
Accomplishments
Dolly has been on many popular magazine covers and TV screens, which has allowed Dolly to grow her own brand and continue to grow her ever popular social media channels. 
---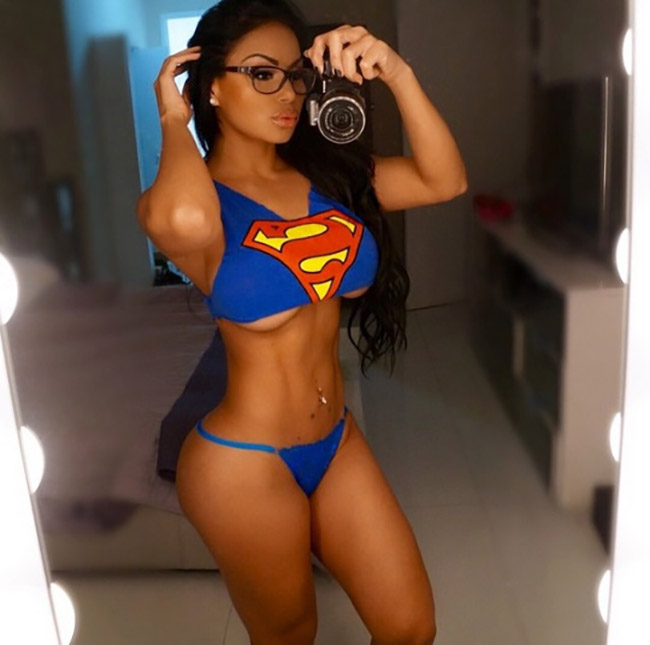 Biography
Early Life
Dolly was born in 1984, in a small tropical country called Nicaragua. She grew up in a religious family which valued the importance of education.
Since her early years, Dolly wanted to become a chef, but her parents wanted her to become a lawyer, which was a much more prestigious profession in her families eyes. She had to follow the family rules and eventually graduated as a lawyer.
Birth Of Her Daughter
Soon after she finished college, Dolly gave birth to a girl whom she named Karen.
Dolly said the birth of her daughter gave her a sense of fulfillment, and a purpose in her life. Dolly was a role model and an inspiration for her daughter, but she also wanted to become one for people around the world.
That's when she decided to pursue her dreams of becoming a famous model.
Moving To Miami
After being encouraged by the family to pursue her dreams, and with some previous experience in modeling, Dolly decided to make a risk and move to Miami.
Dolly almost instantly became recognized in Miami, with numerous modeling agencies contacting her. She soon built a healthy reputation where everyone in Miami knew who she was.
---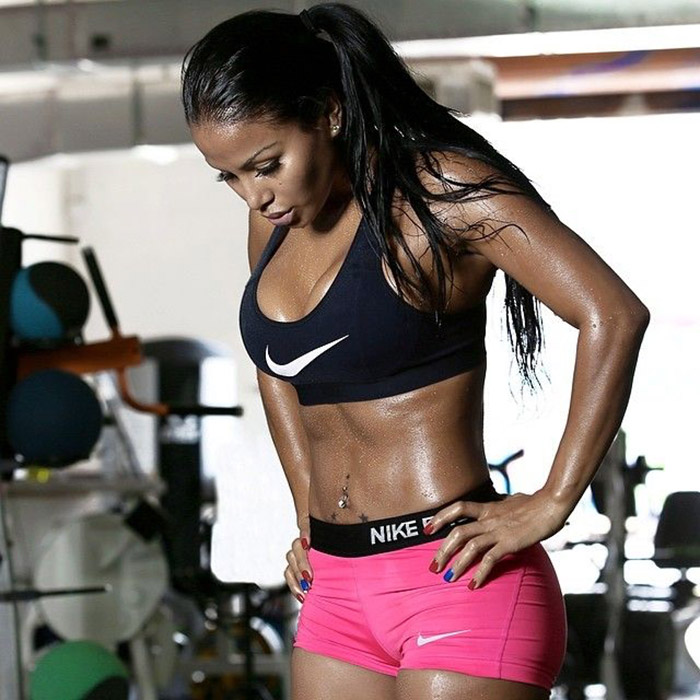 ---
Worldwide Popularity
It wasn't too long before Dolly reached another milestone. After some time working as a model in Miami, she created her social media profiles and started to post numerous pictures. It was then that the aspiring Nicaraguan model got her recognition from people around the world.
Eventually, Dolly decided to use her social media following in her favor by starting a business and developing her lifestyle brand.
She says that if she can inspire only one person in the best way possible then she feels like she is doing the thing she was supposed to do from the very beginning.
Fame
Dolly attributed all of her earnings and fame to God and everyone who followed her on social media.
She said: "I have earned fame and money thanks to God and social media. For me, it's important that my followers know what I'm doing the whole time."
Dolly continued: "Since the beginning of my career, I have learned to be original, but never to show hunger for fame"
---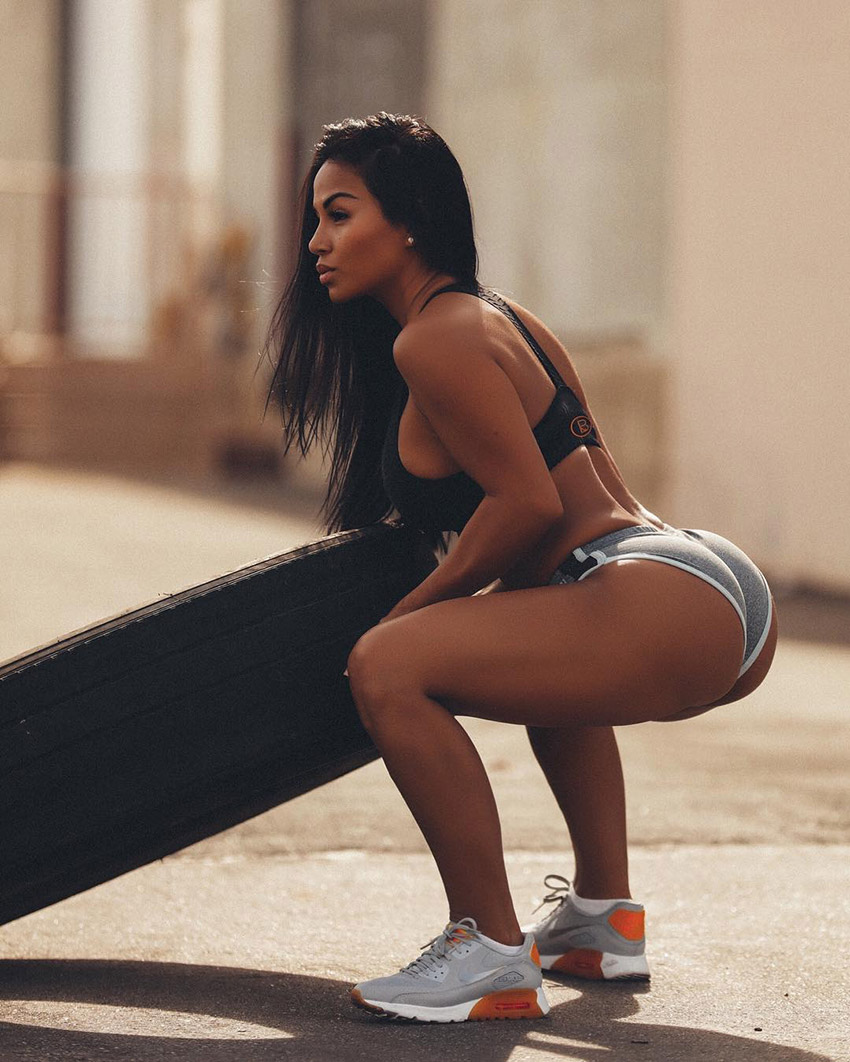 ---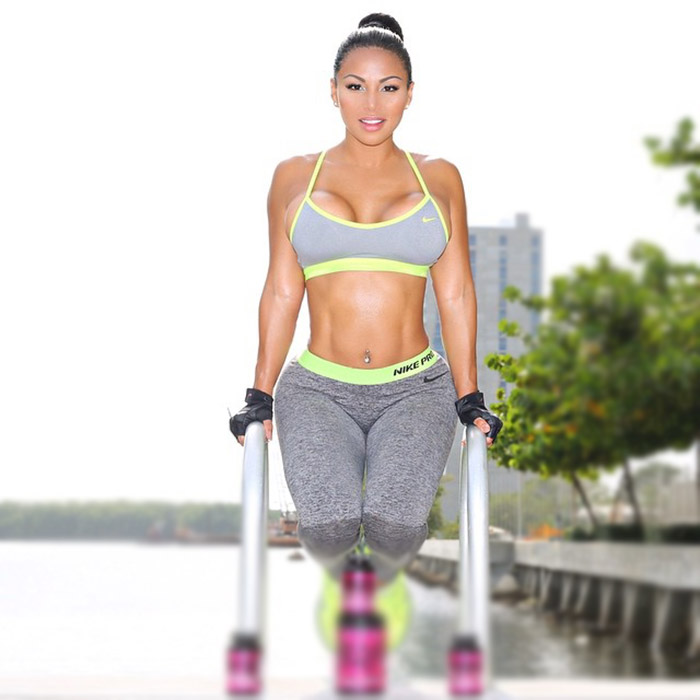 "Everyday brings on new challenges and new opportunities to achieve your goals. Life is a blessing, so  remain focused and prepare yourself for success."
Training
Dolly's favorite body parts to train are legs and abs, and some of her most used exercises are dumbbell squats with high reps, wide-grip pulldown behind the neck, lateral raises, and cross crunches.
---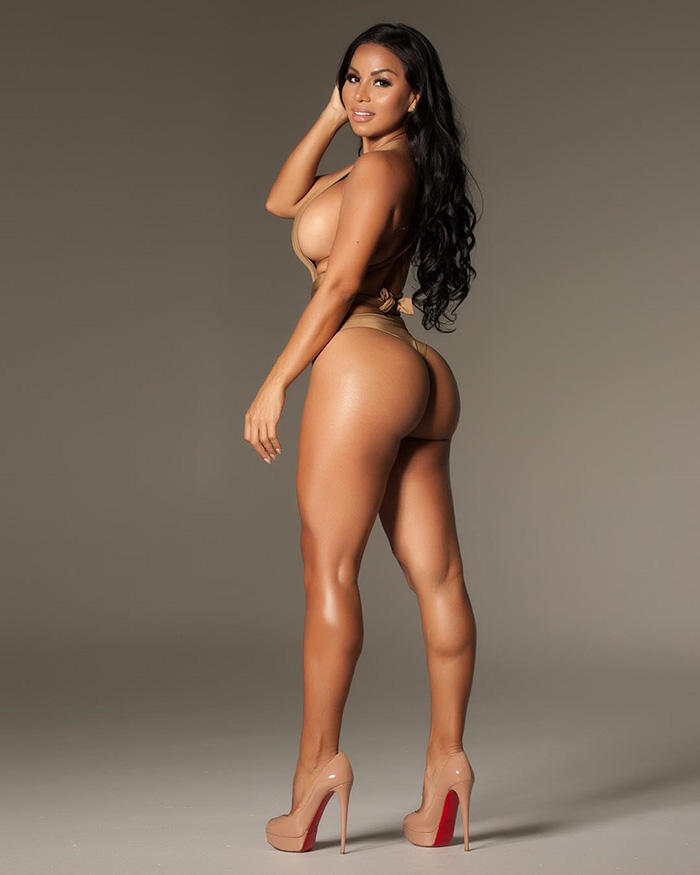 "Follow your passion; It will lead you to your purpose."
Nutrition
When it comes to weight loss, Dolly says that proper diet and supplementation usually play a bigger role than exercise itself.
She went so far as to say that 70% of one's weight loss can be attributed to the proper nutrition and supplementation, and 30% to exercising.
When asked about her favorite meals, Dolly said; "One of my favorite breakfasts to make on the weekends is a low carb protein french toast that is high in fiber! I even make a little extra batter and keep it in the refrigerator for when I'm craving them but don't have time to prepare the batter."
---
Editor's Tip
Inspired to reach your maximum potential like Dolly? Read our comprehensive guide on how fat burning supplements can really up your game!
---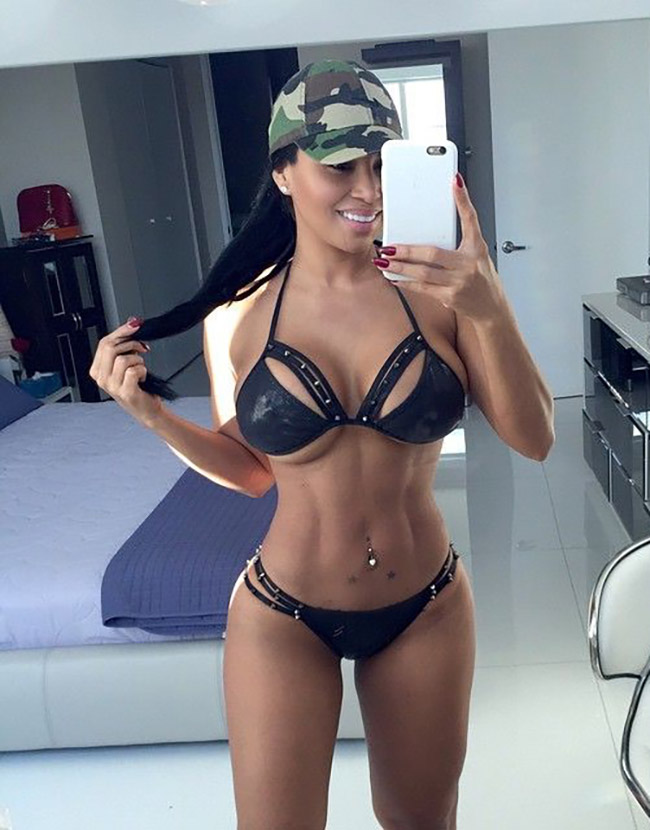 "Just because your past didn't turn out like you like you wanted to, doesn't mean your future can't be better than you ever imagined."
What we can learn from Dolly Castro
Dolly taught us that being from a small country or not speaking a certain language are not limitations, but challenges that one can overcome.
By being courageous to go after your dreams like Dolly, you too can achieve your greatness.