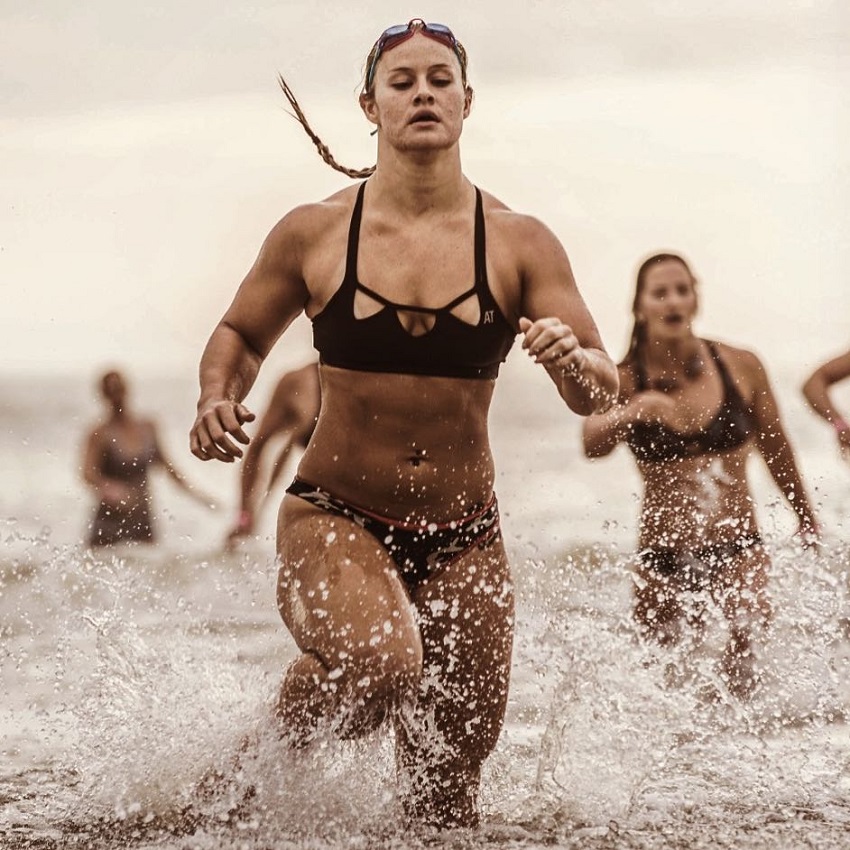 Dani Elle Speegle
CrossFit Athlete, Fitness Influencer
Dani Elle Speegle is an American CrossFit athlete and fitness influencer. She first became a part of CrossFit in September 2015, when her coach encouraged her to try CrossFit contests – he believed Dani had what it took to make it far in the sport.
Ultimately, Dani's coach was correct. Ever since starting her journey, she's become a highly reputable CrossFit athlete. Her victory at the 2018 South East CrossFit Regionals is just one of the many awards Dani's achieved during her prolific career.
With growing fame and success, as well as a physique worthy of admiration, Dani Elle Speegle looks set to become a big name in Crossfit.
This is her story:
---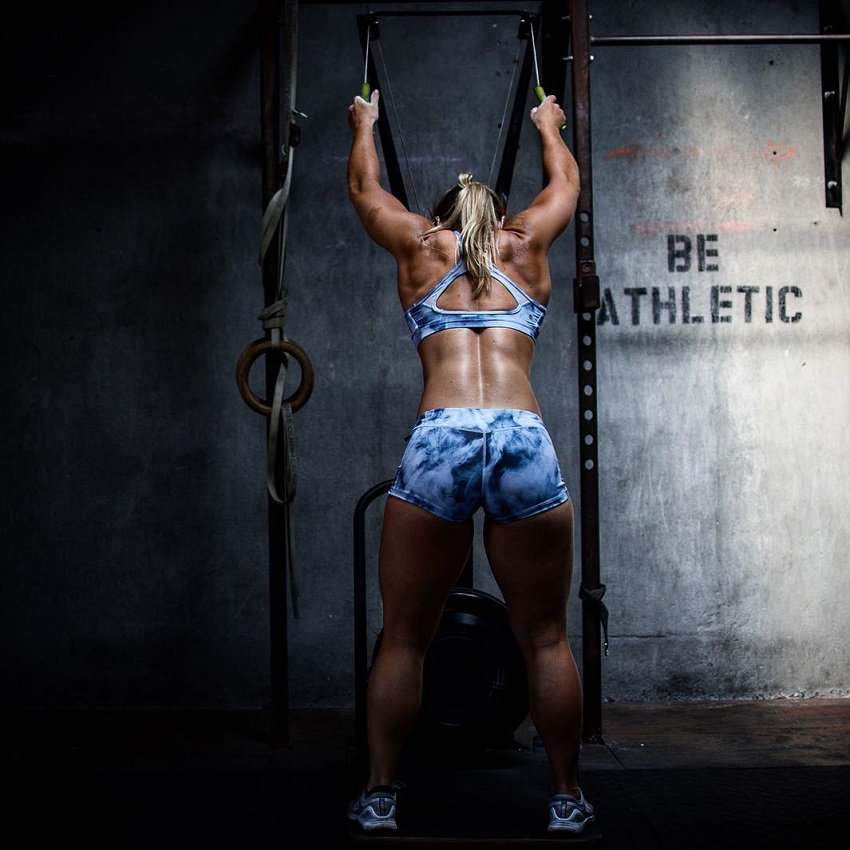 "I am a fierce competitor. Even a game of monopoly is a time to get serious. It runs in my family; you should see my mom watch jeopardy."
Athlete Statistics
Full Name: Dani Elle Speegle
Weight
Height
Age
Date of Birth
155 - 165lbs (70.3 - 74.8kg)
5'6" (167.5cm)
30
January 10, 1993
Nationality
Profession
Era
American
CrossFit Athlete, Fitness Influencer
2010
| | |
| --- | --- |
| Weight | 155 - 165lbs (70.3 - 74.8kg) |
| Height | 5'6" (167.5cm) |
| Age | 30 |
| Date of Birth | January 10, 1993 |
| Nationality | American |
| Profession | CrossFit Athlete, Fitness Influencer |
| Era | 2010 |
---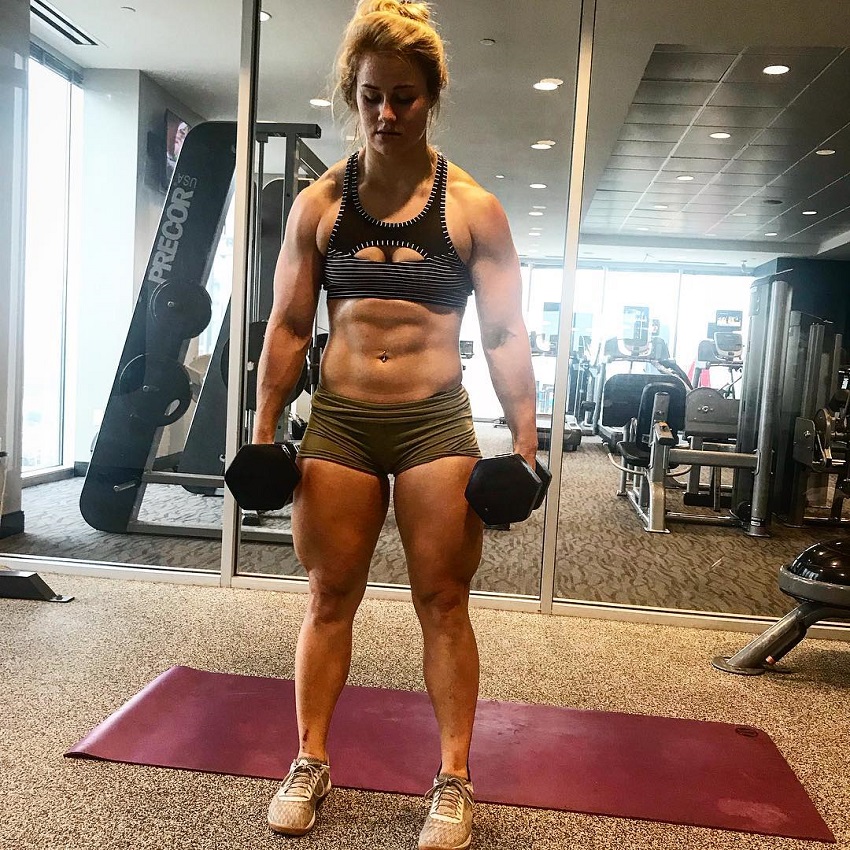 "Once I have my mind made up about something or I've got a certain vision in my head I stick to it and don't waiver from it at all. Some call it stubbornness and they would probably be right to do so. "
Accomplishments
Personal Records
Back Squat – 295 lbs
Clean and Jerk – 220 lbs
Snatch – 205 lbs
Deadlifts – 310 lbs
Fight Gone Bad – 312
Max Pull-ups – 30
Fran – 3.30
Grace – 2:10
CrossFit Competitions
Open
| YEAR | DIVISION | OVERALL RANK (WORLDWIDE) |  RANK (BY REGION) | OVERALL RANK (BY STATE) | OVERALL RANK (BY COUNTRY) |
| --- | --- | --- | --- | --- | --- |
| 2018 | Women | 80th | 9th South East | 8th Florida | 50th |
| 2017 | Women | 216th | 14th South East | 216th | 216th Åland Islands |
| 2016 | Individual Women | — | — South East | 2926th Florida | 51100th United States |
---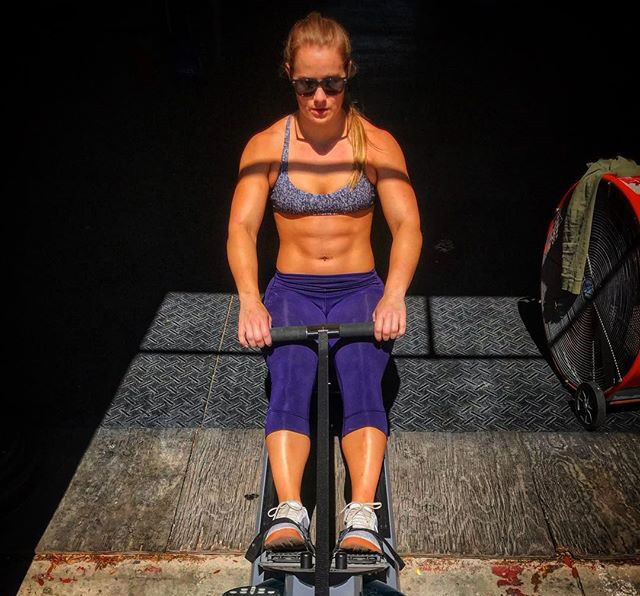 Biography
An Athletic Child
Dani Elle Speegle says she's been a "fierce competitor" her whole life. Growing up, she was extremely interested in athletics and sports. Her favorite were soccer and diving.
As she grew older, Dani slowly lost her initial interest in soccer and diving and began to experiment with other activities. These included volleyball, track, and club volleyball.
During college, Dani kept bouncing from one sport to another. However, one thing remained constant – her passion for physical activity.
---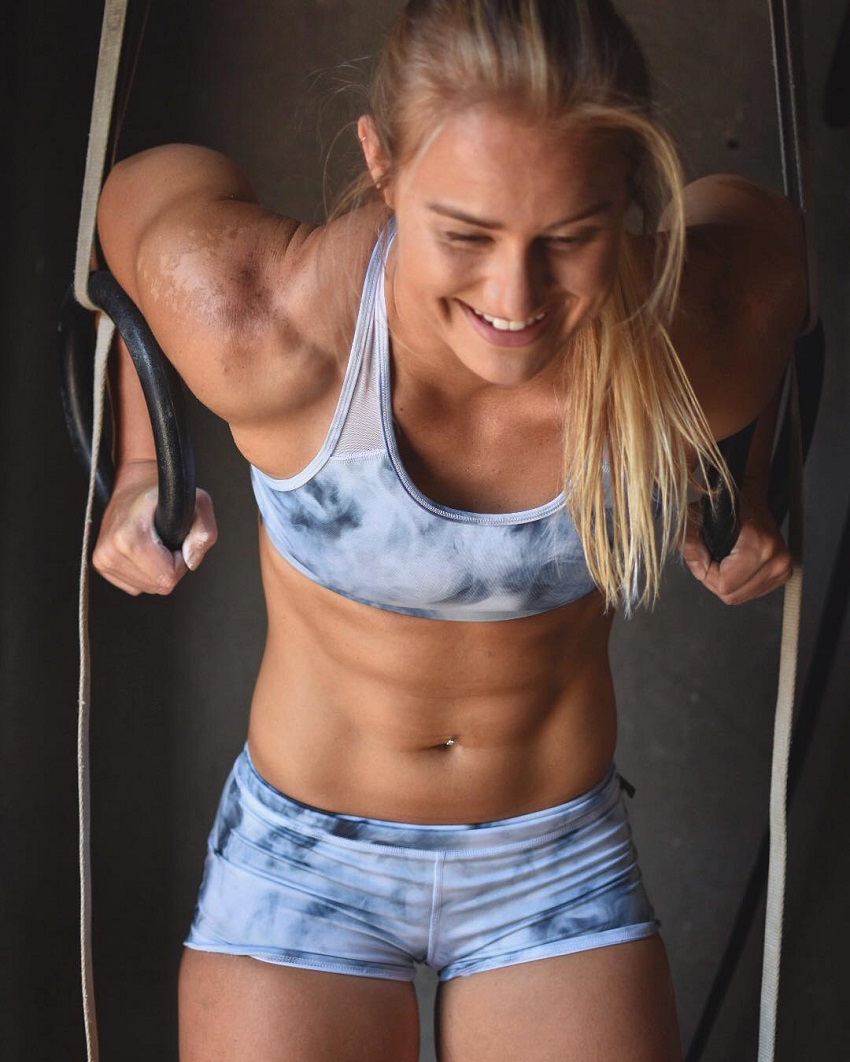 ---
Discovering CrossFit
Not long after starting college, Dani discovered CrossFit. In September 2015, she was introduced to her first CrossFit workout by her gym coach Asante Richards.
Asante saw the potential in Dani and encouraged her to give CrossFit a shot. Dani listened to her coach's advice and began working out at a CrossFit gym.
Under Asante's guidance, Dani achieved quick progress in a matter of months. Not only did her body improved in shape and muscularity, she also became stronger than before.
---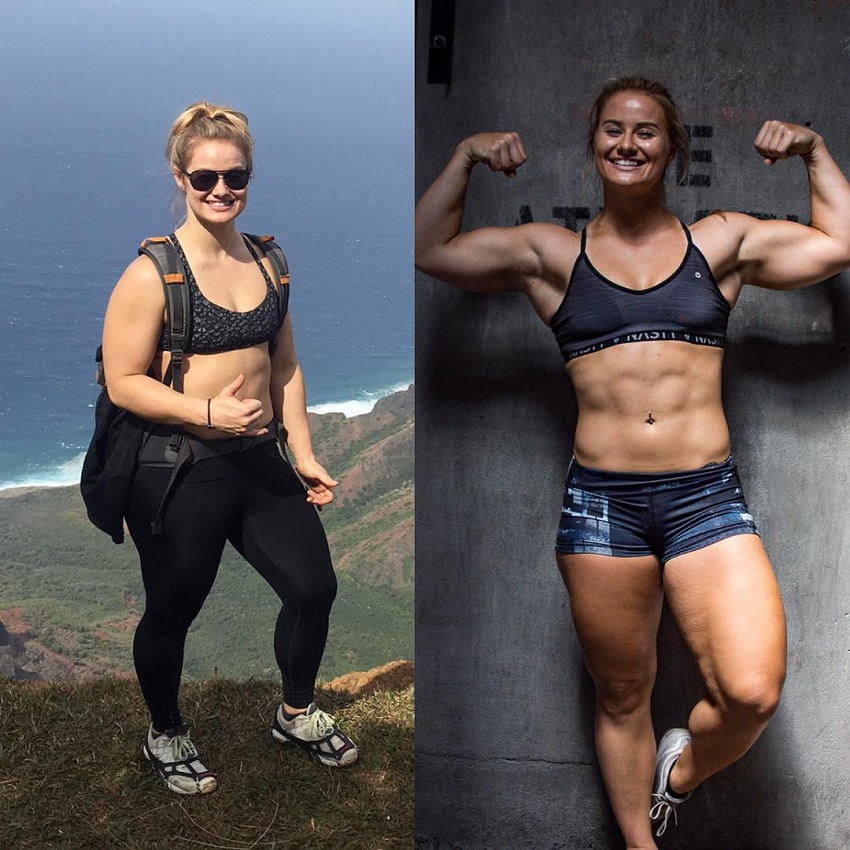 Dani Elle Speegle's CrossFit transformation.
---
Achieving Success in Her New Sport
Enthralled with her own progress, as well as the CrossFit community of athletes, Dani was now on her way to becoming a CrossFit athlete herself.
"The community of CrossFit as a whole is truly amazing. The love and support everyone shows each other is like nothing I've seen before in any other sports community I've been a part of over my athletic career. "
By the end of 2015, Dani signed up for her first CrossFit competition. While she was inexperienced and nervous stepping in her first CrossFit contest, Dani was impressed with her performance winning the competition that day.
---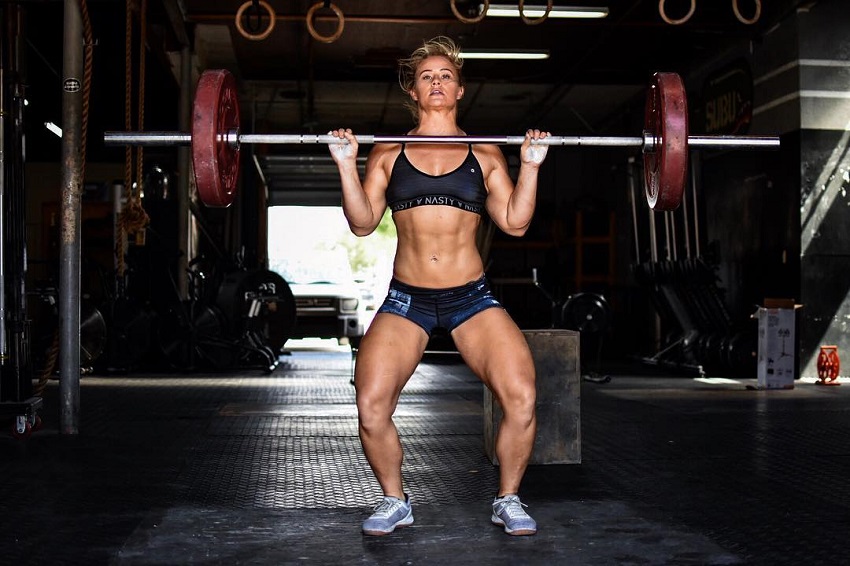 ---
Moving Forward
Here's what Dani said about her first CrossFit competition; "Obviously, it was wonderful to win my first competition. 
It gave me the boost of confidence I needed at the time to tell myself that I could move forward in the CrossFit world. It was a major first step for me and after that, I took off running full speed, head first into this sport." – Dani Elle Speegle
Riding high from her first CF victory, Dani set her sights on achieving new and bigger goals. Over the years, her success grew as she became not only a recognized CrossFit athlete, but also an inspiration for thousands of young and upcoming athletes looking to replicate her success in the sport.
---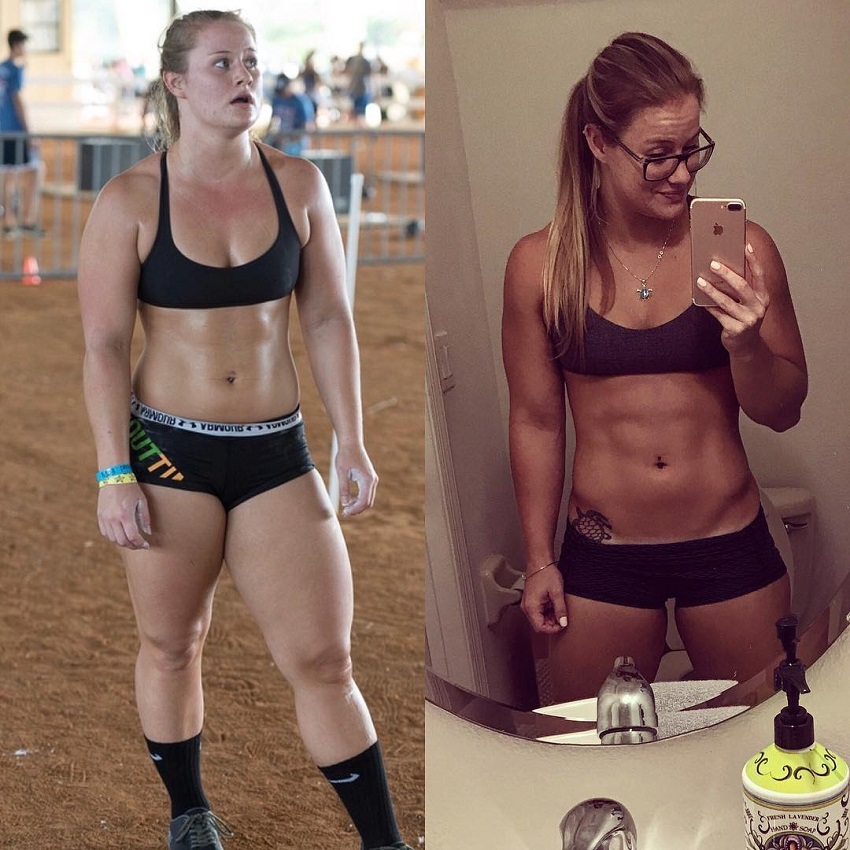 Training
Mindset For Training
There's no secret to Dani's training routine, she says it all comes down to hard work and consistency with her workouts.
Even if she doesn't feel like working out, she'll work out anyway. She sticks to the plan, no matter what it takes. This is the mindset that's allowed her to win her competitions, and become a successful CrossFit athlete.
---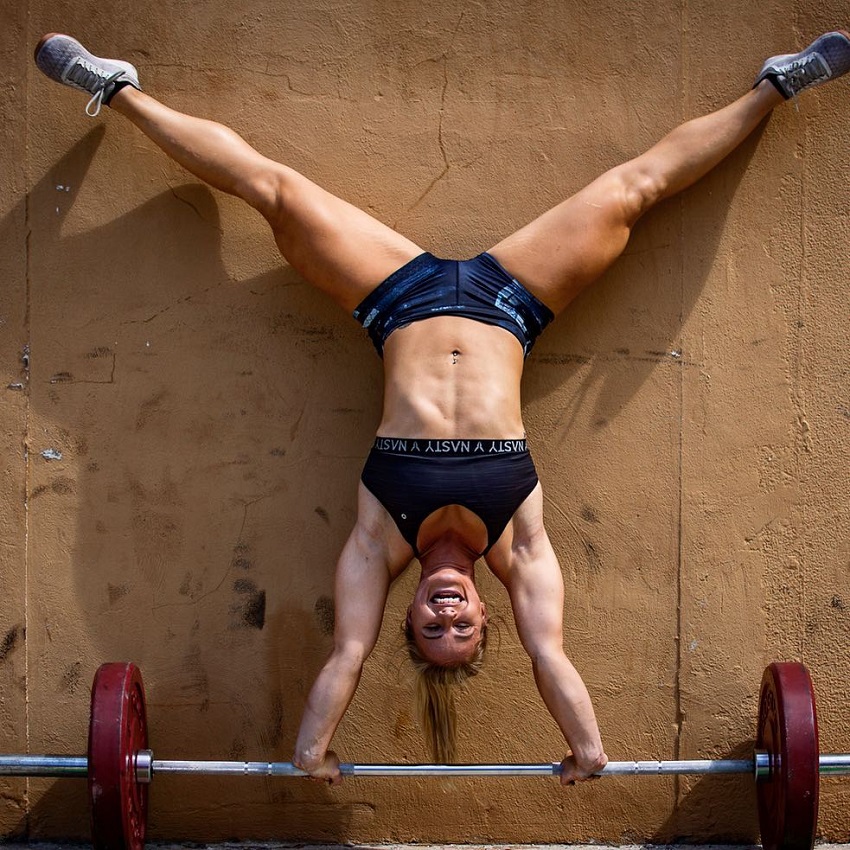 ---
Training Specifics
In terms of training specifics, Dani likes heavy compound weights that enable her body to grow. Coupled with some isolation movements and conditioning work that target specific areas of her body.
She works out five to six times per week, three to five hours per day. As for rest days, Dani will dedicate one day to active recovery, and another day for complete abstinence from physical activity.
---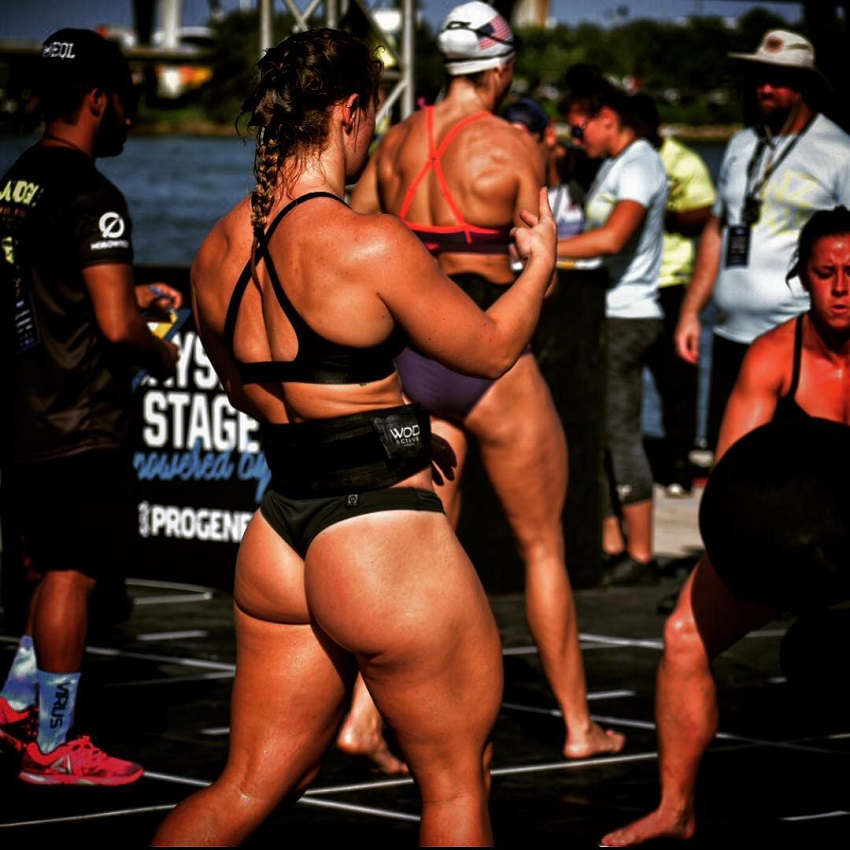 Nutrition
Balance and Moderation
Similar to most CrossFit athletes, Dani follows a clean diet which provides her with a lot of energy for her workouts. "Everything in moderation," that's her rule.
She believes that it's not beneficial to cut certain foods completely from her diet. Instead, she focuses on eating a wholesome and healthy diet that nourishes her body, along with 'cheating' here and there for her own pleasure and enjoyment.
Supplement Stack of Dani Elle Speegle
BCAAs
Creatine
Whey Protein Isolate
---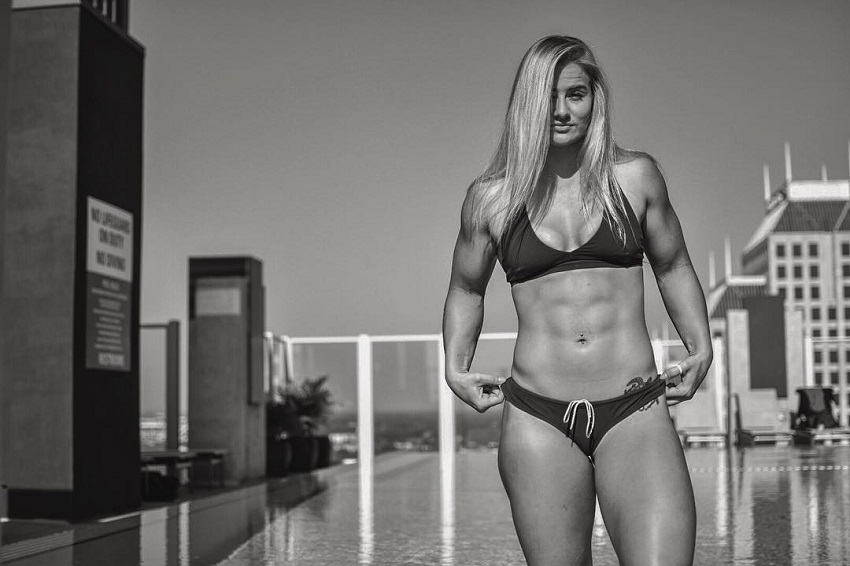 Idols and Influences
Dani credits her coach Asante Richards as someone who got her involved in CrossFit. As Dani said; "It's really due to a coach at my gym Asante Richards, that I got really involved in this sport. He took it upon himself to become a kind of mentor to me.
He spent tons of his own personal time walking me through the basics, helping me with my technique, and so on. Mostly his job was to make sure I went home cause I would have stayed in the gym all day every day."
In regards to other CrossFit athletes that inspire her, Dani says Brooke Ence is her favorite. "Brooke Ence is the first athlete that comes to mind. Her journey and her hard work and dedication to her dreams are astonishing. Also, I mean, her body….literally every Crossfitter's dream." – Dani Elle Speegle
---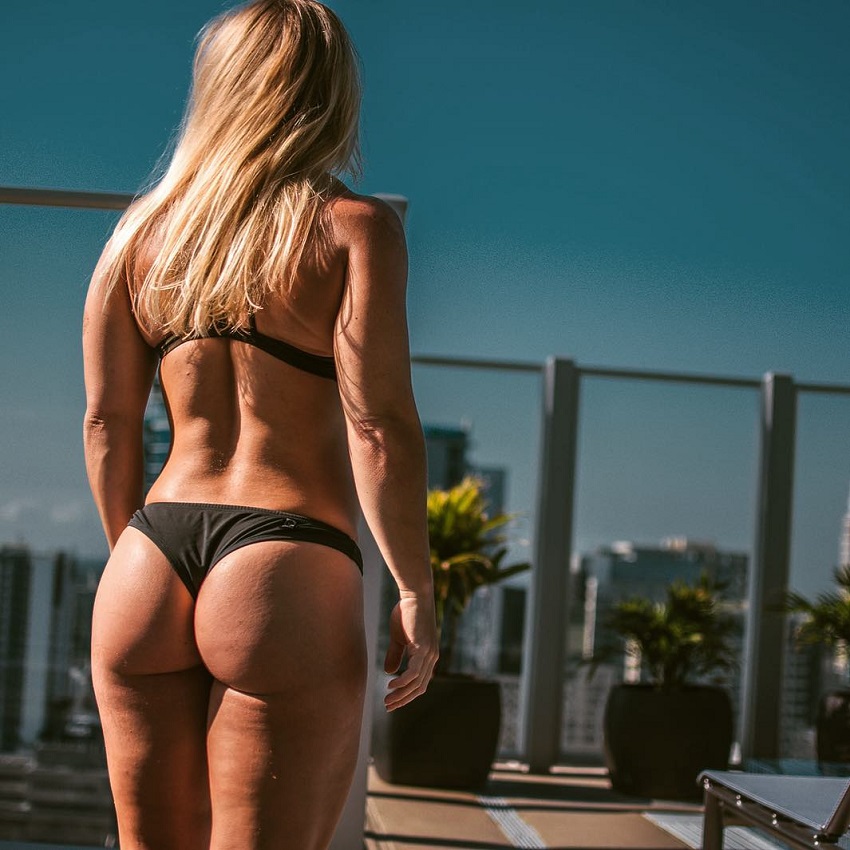 What we can learn from Dani Elle Speegle
Dani started her CrossFit career in 2015 and quickly became a name to look out for. Her awesome performances in the sport have allowed her to become a reputable athlete. But it wouldn't be possible without her hard work and dedication.
Dani has taught us that if you're willing to stay committed, no matter what obstacles you face, then there's nothing that can stop you from fulfilling your potential.