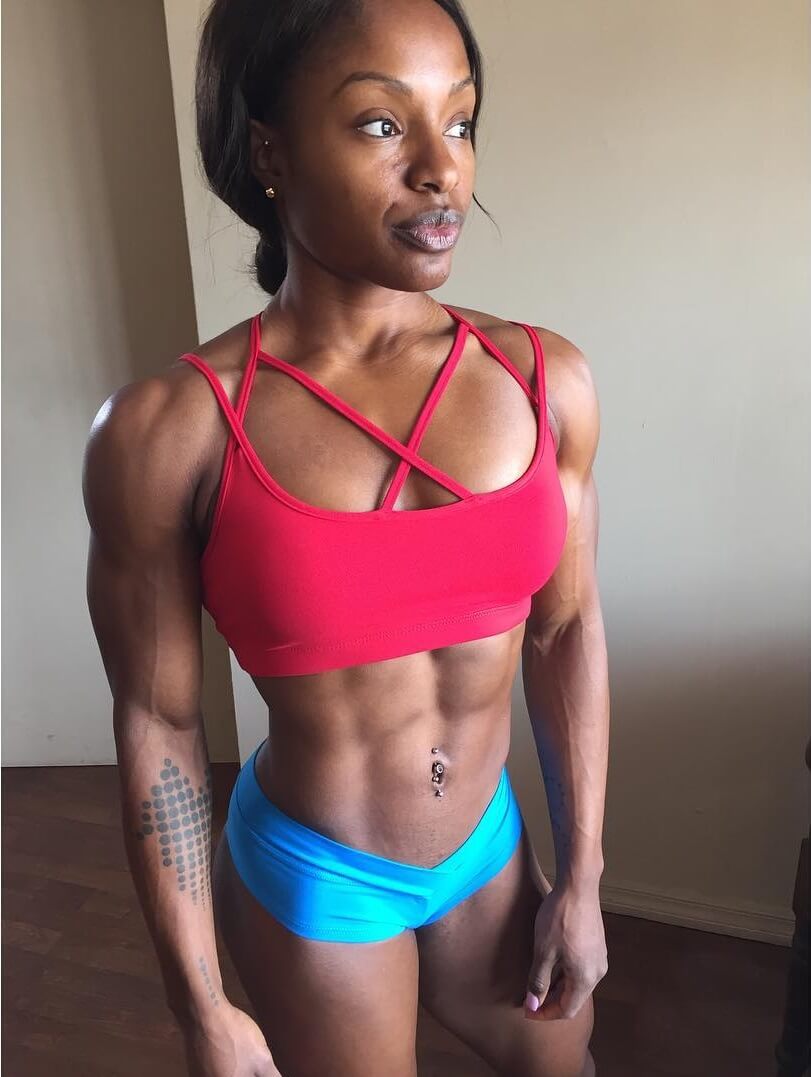 Cydney Gillon
Figure Athlete, Fitness Model, Posing Coach
Cydney Gillon was an athlete from an early age. As a child, she took part in track and continued competing at a high level all the way through college.
Later on, as her passion for fitness grew, she became a full-time figure athlete. It didn't take her long to impress everyone, winning her debut 2012 Nationals, subsequently entering the Pro Circuit.
From there, the only way was up. The inspired Cydney went on to win back-to-back 2017 and 2018 Ms. Figure Olympia titles, along with many other trophies.
Also famed for her appearances in popular reality TV shows, Cydney Gillon shows no signs of stopping.
This is her story:
---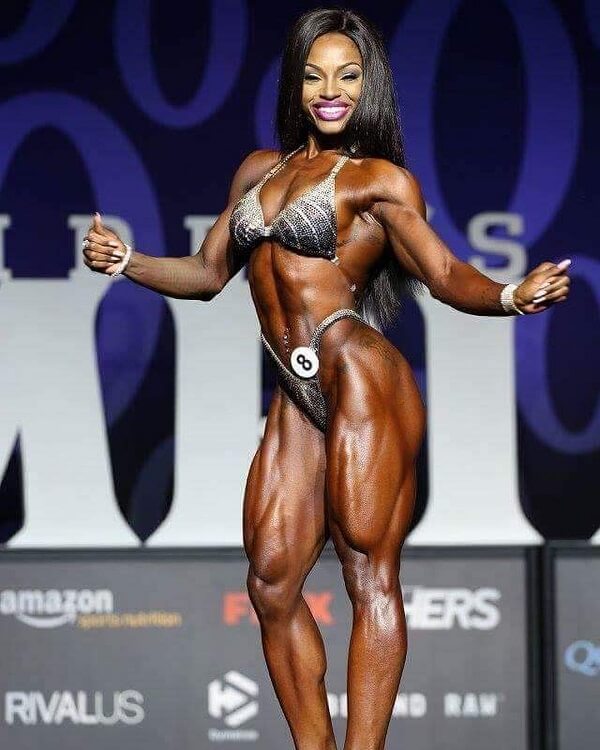 "Be patient. Give yourself time to grow, rest and recover. Recognize that we are all different and reverse-diet/competition plans look different for each person. Focus on your plan and making yourself the best you."
Athlete Statistics
Full Name: Cydney Gillon
Weight
Height
Age
Date of Birth
125 - 135lbs (56.7 - 61.2kg)
5'4" (162.5cm)
31
September 14, 1992
Nationality
Profession
Alias
American
Figure Athlete, Fitness Model, Posing Coach
vytamin_c
Era
2010
| | |
| --- | --- |
| Weight | 125 - 135lbs (56.7 - 61.2kg) |
| Height | 5'4" (162.5cm) |
| Age | 31 |
| Date of Birth | September 14, 1992 |
| Nationality | American |
| Profession | Figure Athlete, Fitness Model, Posing Coach |
| Alias | vytamin_c |
| Era | 2010 |
---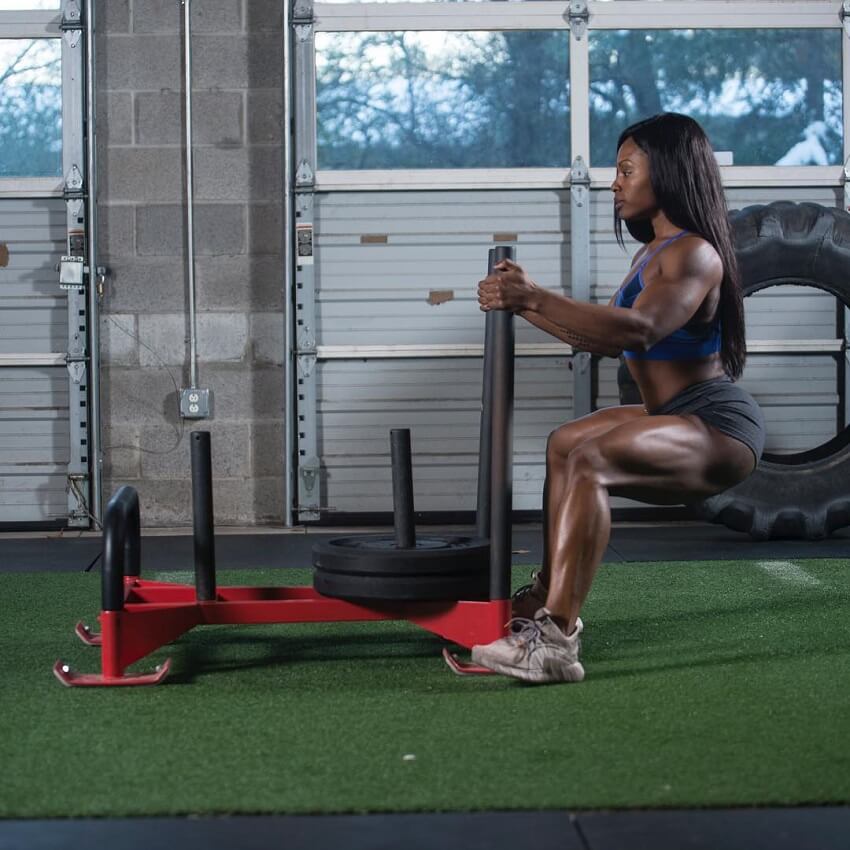 "I've always had back/trap/hip issues due to my scoliosis and lordosis (curvatures of the spine). For most of my life lifting has been the main reason why my spine has not continued to shift. 4 more degrees and I'd need surgery."
Accomplishments
Contests
2019
Arnold Figure International, 1st place
2018
Ms. Olympia, Figure Class, 1st place
Arizona Pro Figure, 1st place
Arnold Classic Australia Figure, 2nd place
Figure International, 2nd place
2017
Arnold Classic South America Figure, 2nd place
Ms. Olympia, Figure Class, 1st place
Arnold Classic Australia Figure, 3rd place
Arnold Classic Figure, 2nd place
2016
Ms. Olympia, Figure Class, 3rd place
New York Pro Figure, 3rd place
Pittsburgh Pro Figure, 1st place
Arnold Classic Australia Figure, 3rd place
Arnold Classic Figure, 5th place
2015
Olympia Figure, 8th place
Europa Atlantic City Pro Figure, 6th place
Chicago Pro Figure, 1st place
Arnold Classic Figure, 9th place
2014
Ms. Olympia, Figure Class, 9th place
Chicago Pro Figure, 1st place
Toronto Pro Figure, 4th place
2013
Tampa Pro Figure, 10th place
Toronto Pro Figure, 6th place
2012
NPC National Championships Figure, 1st place
---
"Find the method that works for you. It's important to remember your nutrition is a key factor in the changes you will be able to see in your body. Test out new methods and foods and find the sweet spot that you can maintain."
Biography
Early Start in Fitness
Cydney Gillon had an early start in fitness as both of her parents were bodybuilders. Staying active and healthy quickly became a part of her life.
Although she initially didn't consider a career in fitness like her parents, Cydney's drive to compete saw her take part in her first fitness contest at 14 years of age.
In addition to this, Cydney was also an excellent track athlete. She competed in the discipline all the way through school and college. However, when the college ended, Cydney's years as a track athlete also came to a close.
---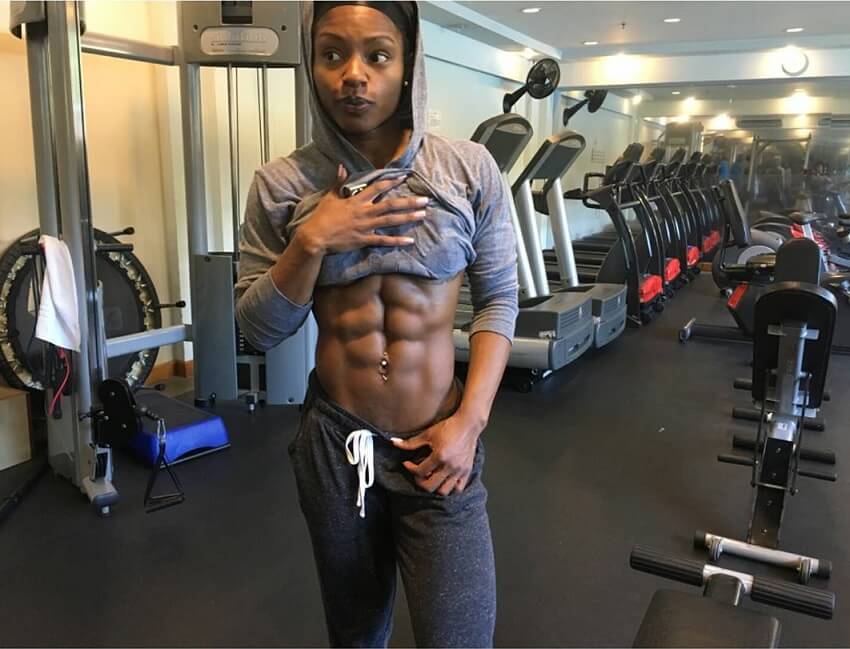 ---
Becoming a Pro
After college, Cydney committed to bodybuilding full-time.
She admits that initially, she didn't know much about eating healthily and still ate fast food with her friends. But this soon changed.
As Cydney became more familiar with fitness, she fell in love with it and started researching more about these topics. It was during this time that she found out about figure competitions. For the next several months, she committed to a strict training and dieting schedule to achieve her best physique yet.
At just 20 years of age, Cydney went on to compete in her first major show, the 2012 NPC Nationals Figure Class. She went on to win the contest and her Pro Card with it.
---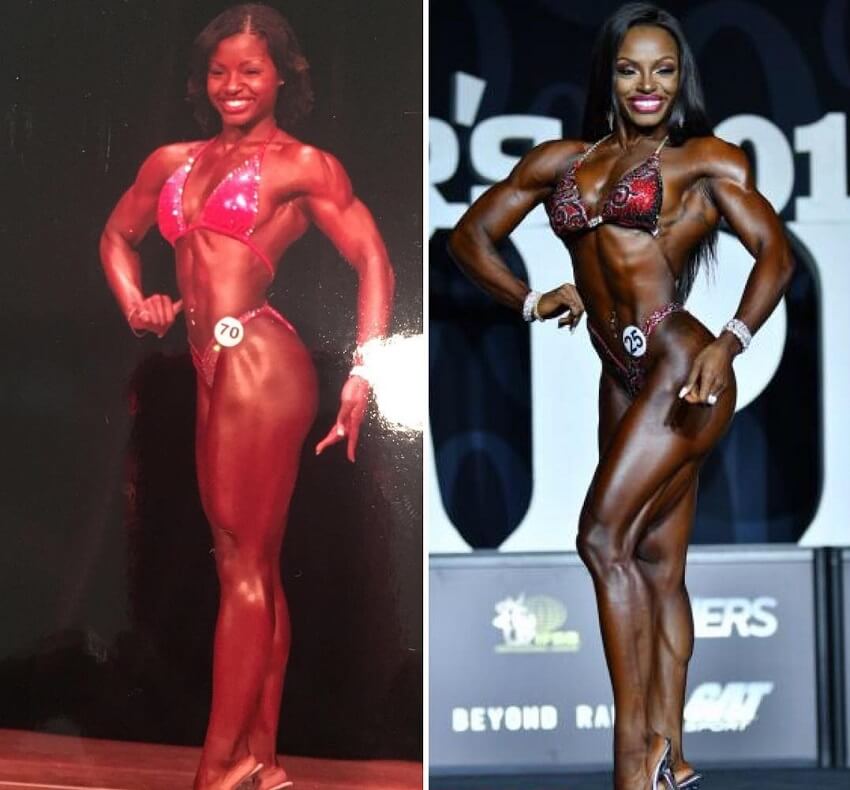 Cydney Gillon before and after.
---
Back to Back Ms. Figure Olympia
During her professional career, Cydney has never placed outside of top 10. In fact, her results have improved year after year.
In 2017, after a series of high placings, including 3rd place at the Arnold Classic and 1st place at the Pittsburgh Pro, Cydney faced her biggest challenge yet. It was Ms. Olympia.
Competing in the Figure class, Cydney went on to claim her first Ms. Olympia title in 2017. A year later, she repeated the same feat, winning back to back Figure Olympia titles.
---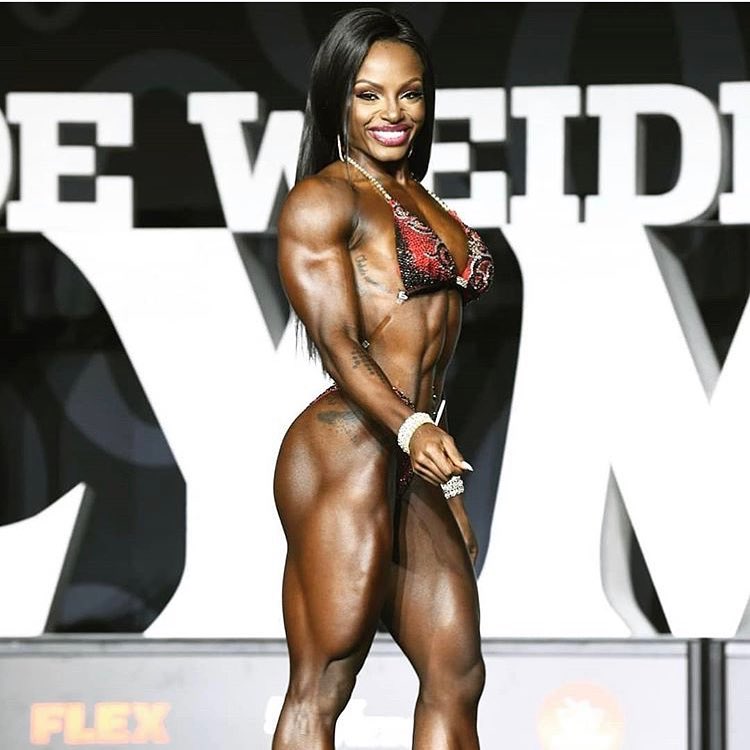 ---
TV Appearances
Alongside her awesome results in bodybuilding, Cydney is also a successful internet and TV personality.
She has a growing social media presence and has competed in a TV series called Survivor: Kaoh Rong. She finished in 4th place in the series.
---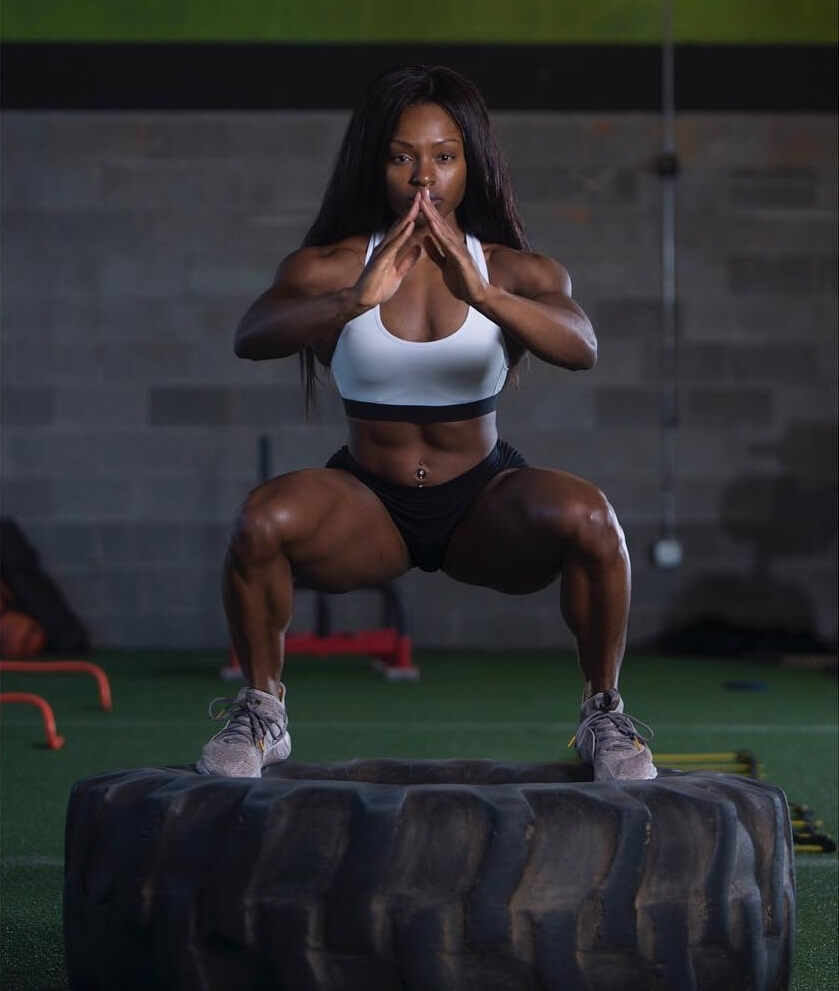 Training
Training Mindset
There aren't many things Cydney enjoys as much as training. She loves to watch her body improve and grow from her constant hard work in the gym. Pushing herself, both physically and mentally, is what keeps her relaxed.
---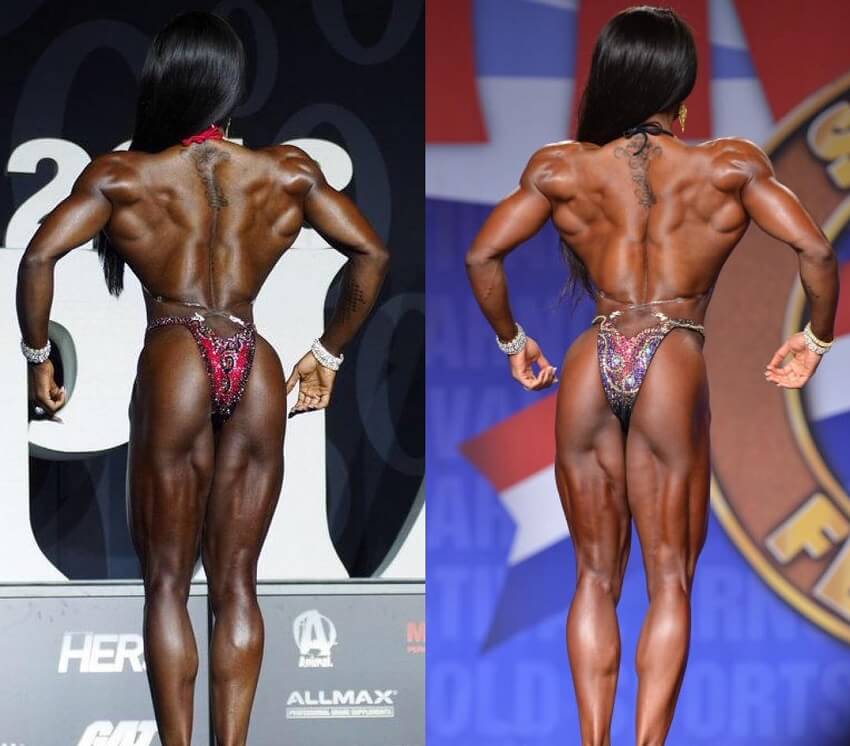 ---
Cydney's Week of Training
Cydney goes to the gym at least three times per week, every week. Here's how she usually splits her workouts:
Chest and Back
Delts (front, middle, and rear)
Legs
Her off-season workouts last around 2 hours. As the contest comes closer, she shortens her workouts and makes them more intense.
The reason why Cydney trains less during pre-contest is because her calorie intake is limited in this phase, which makes her body susceptible to catabolism (muscle loss). So, by having shorter and more intense workouts, she offsets the muscle loss and stays ripped.
As for her training technique, Cydney has always paid attention to her form. Even if it means lifting lighter weights. "The main thing I have learned in my years of training is to pay attention to your body and know what works for you." – Cydney Gillon
---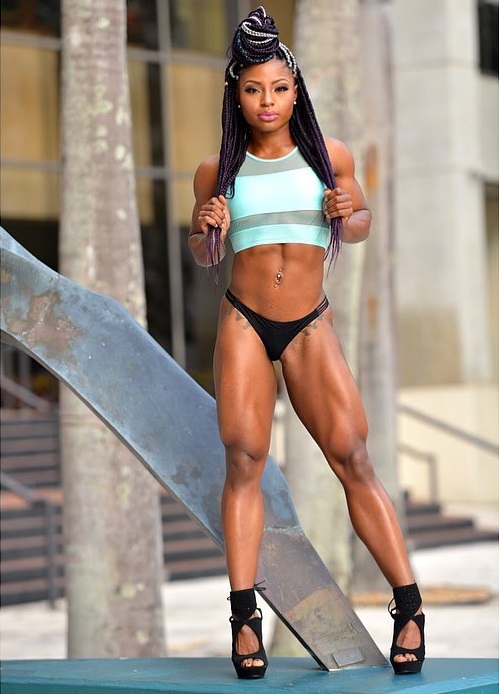 ---
Cydney's Favorite Leg Workout
Overhead Squats – 3 sets, 5 reps
Power Cleans – 2 sets, 5 reps, followed by 3 sets, 3 reps
Barbell Squats – 5 sets, 5 reps
Barbell Step Ups – 3 sets, 6 reps
---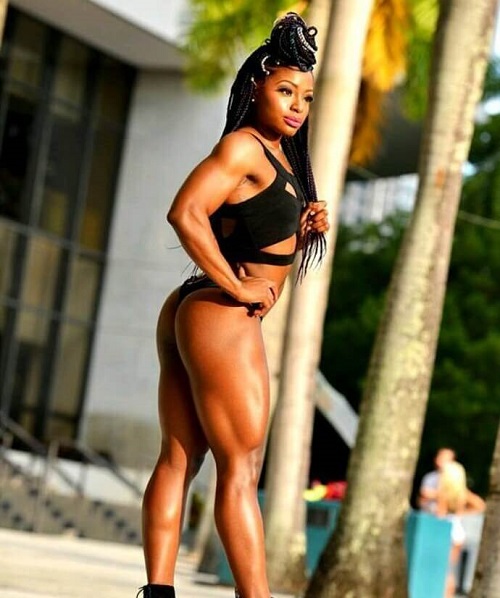 ---
Cydney's Motivational Quote For Training
Cydney says that getting a great physique isn't as complicated as it might seem. According to her, it's all about showing up every day and doing whatever it takes to stay on top of your game. As she said;
"My tip for everybody would be to go hard or go home. It might sound cliche, but you don't want to go to the gym and fool around. You either got to get it done or you need to leave.

Even when you're number one, someone is out there training harder. That's why you need to keep pushing. You need to give your 150-percent." – Cydney Gillon
---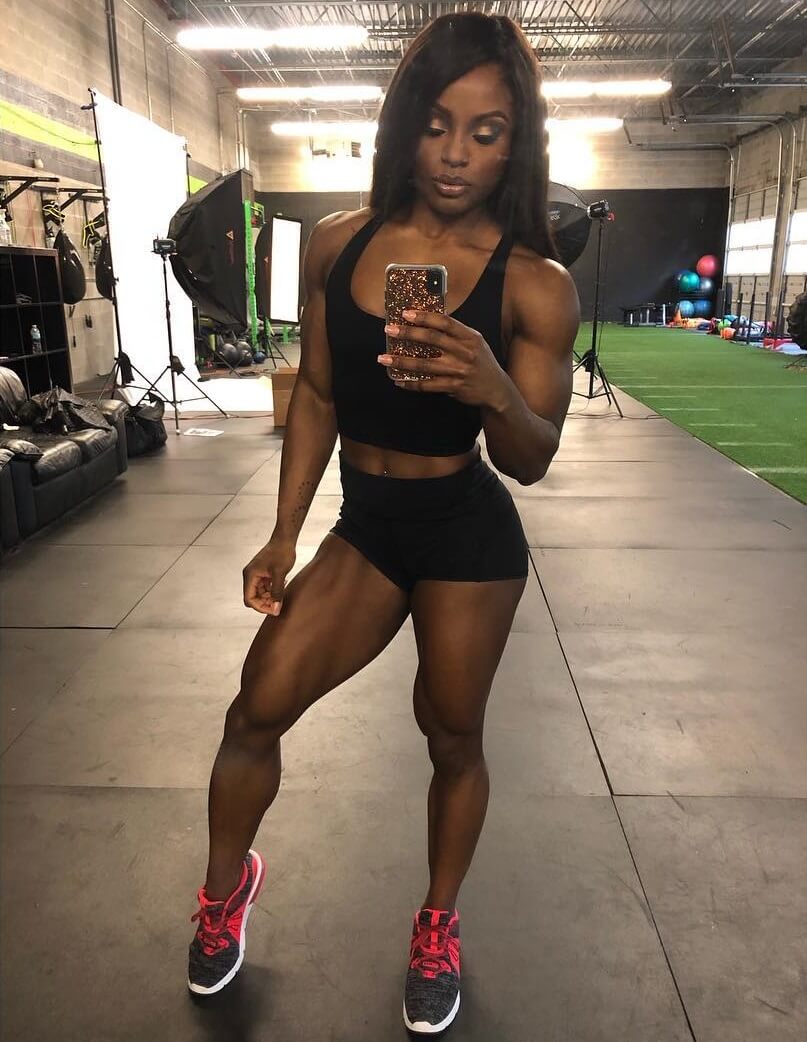 Nutrition
Basic Dieting Rules
Cydney's diet changes according to her needs and goals. However, there are some basic dieting rules she follows all the time, including:
Eating every 2-3 hours per day to keep her metabolism high
Drinking at least 1 gallon of water every day
Keeping proteins high, carbs moderate, and fats low
Eating vegetables with every major meal
---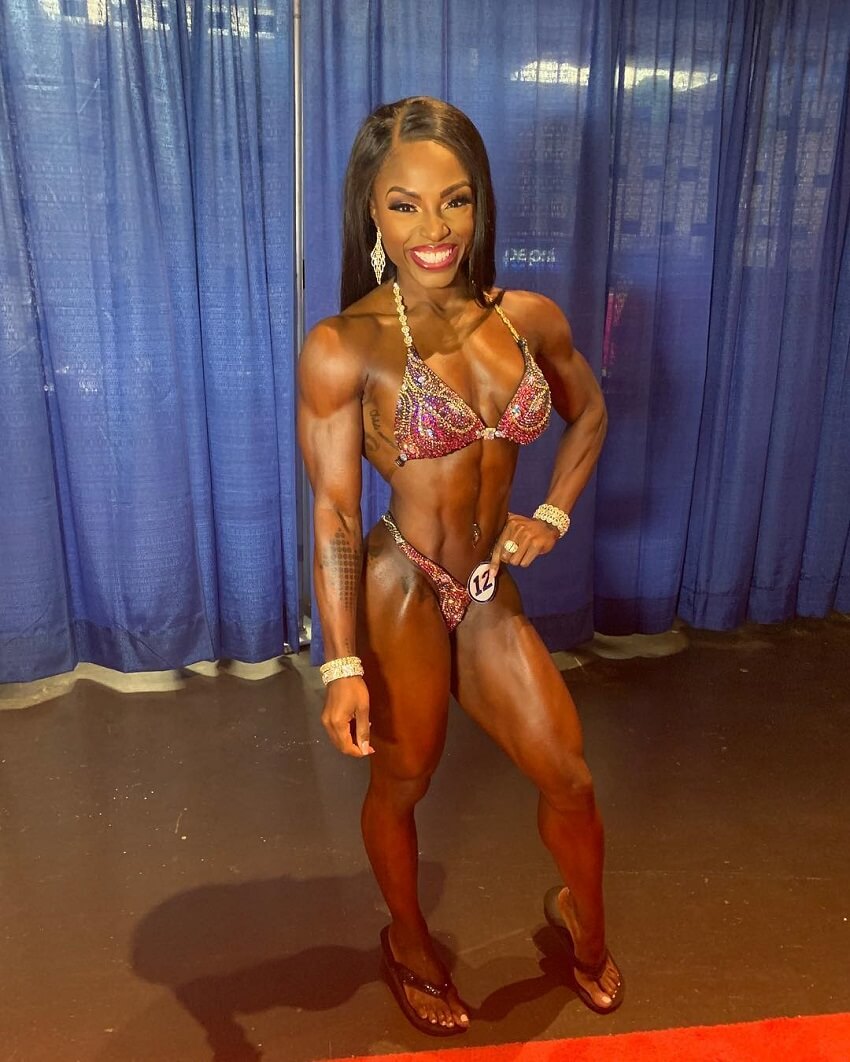 ---
Meal Plan of Cydney Gillon
1st Meal – 6 egg whites, 1/2 cup oatmeal with grapefruit
2nd Meal – 1 tbs mixed in protein pudding blend
3rd Meal – 5oz lean protein, 3oz sweet potatoes with green veggies
4th Meal – Protein pudding or shake
5th Meal – 4oz chicken with green vegetables with green veggies
6th Meal – Casein protein shake before sleep
---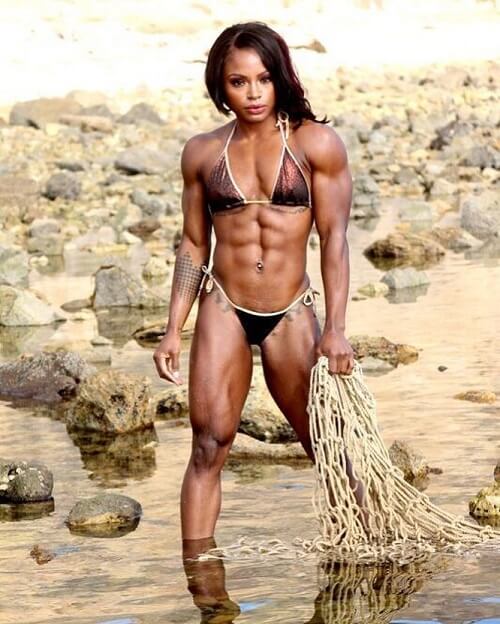 Idols and Influences
Cidney's mother is a two-time breast cancer survivor and a huge inspiration for her daughter. Cidney remembers one contest when her mother came to cheer her on, despite being ill and receiving cancer treatments.
Here's Cidney talking about her mom:
"Through all the trials and tribulations of life, she has continued to be a beacon of light in my life. She still remains on a plan, trains daily, owns her own business, and finds time to still help me with mine."
---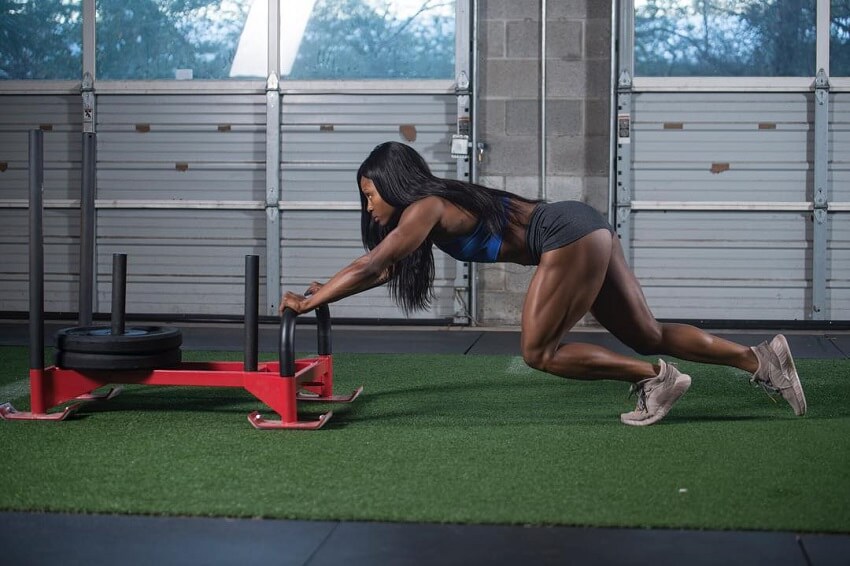 What we can learn from Cydney Gillon
Cydney Gillon has taught us that when you have what it takes, you can make any goal into a reality.
She started competing at the age 14 and later went on to dominate show after show. Her winner's mindset is what motivates her fans to take their own careers to the next level.
If you're in need of motivation, look no further than Cidney Gillon. Reading her profile might just be the spark you need to kick-start your own fitness journey.