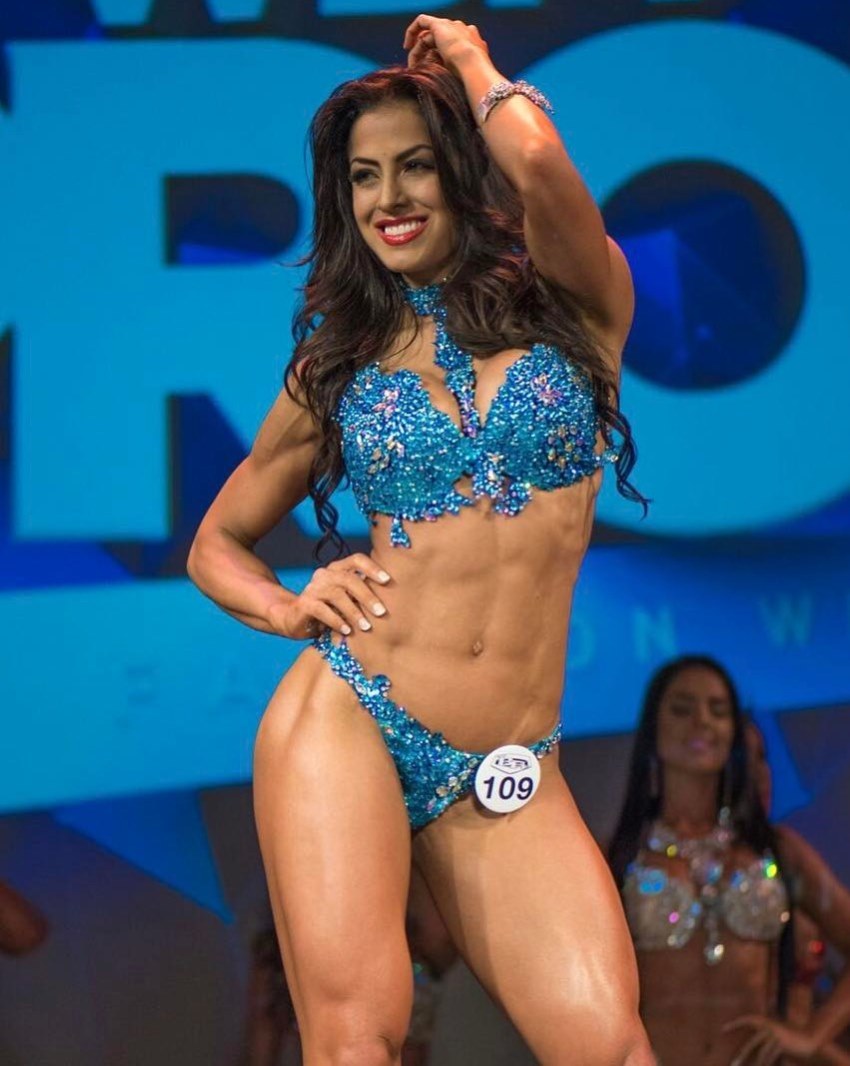 Cristina Silva
Fitness Model, Bikini Competitor, Personal Trainer
Cristina Silva is a WBFF Bikini Pro competitor, fitness model, and personal trainer who lives and works in Central London.
She started her fitness journey at the age of 15, when she was still living in her hometown in Mexico. After years of working out in the gym, Cristina built a great-looking figure, and set about making a acreer in fitness.
At the age of 21, she moved from Mexico to France, and later to England.
It was in England where Cristina's career started to flourish; she soon became a certified personal trainer, and an accomplished competitor – winning the 2015 WBFF Bikini World Championships in Las Vegas.
This is her story:
---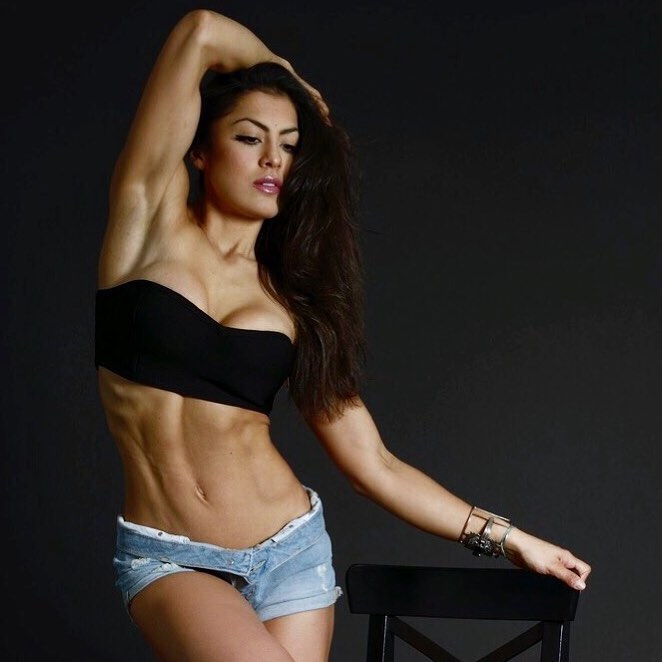 "You can only become truly accomplished at something you love. Don't ask what the world needs, ask what makes you come alive and do it, because what this world needs is people who have come alive."
Athlete Statistics
Full Name: Cristina Silva
Weight
Height
Nationality
Profession
115 - 125lbs (52.2 - 56.7kg)
5'5" (165cm)
Mexican
Fitness Model, Bikini Competitor, Personal Trainer
Era
2010
| | |
| --- | --- |
| Weight | 115 - 125lbs (52.2 - 56.7kg) |
| Height | 5'5" (165cm) |
| Nationality | Mexican |
| Profession | Fitness Model, Bikini Competitor, Personal Trainer |
| Era | 2010 |
---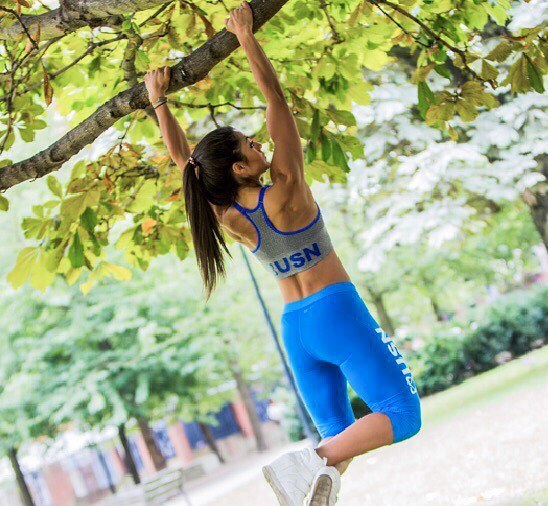 Accomplishments
Competitions
WBFF – Fitness Diva 3rd Place – London 2015
WBFF – Bikini Diva 1st Place – London 2015
WBFF – Bikini Diva 1st Place World Champion – Las Vegas 2015
---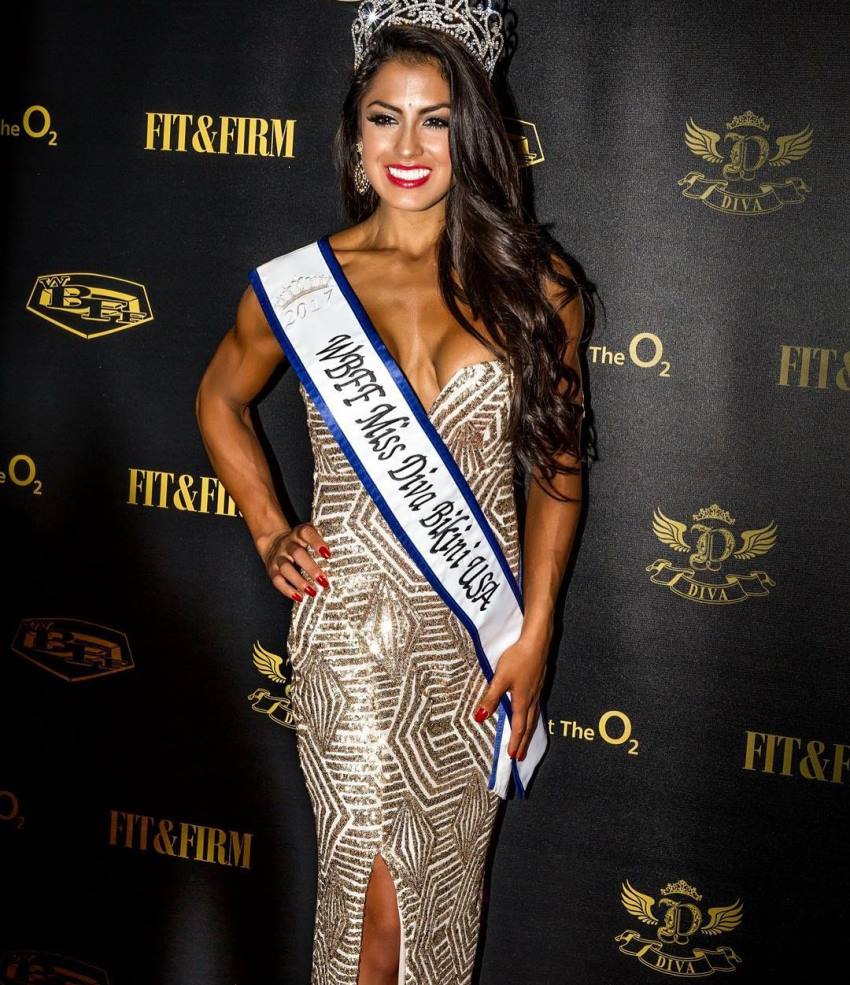 Biography
Cristina's Background
Originally from Mexico, Cristina Silva was an energetic child growing up. She loved to play sports and participate in school disciplines, eventually learning out about fitness – falling in love with her newly-discovered sport.
Cristina's fascination with fitness was noticed by her trainer in school, who encouraged her to pursue her interest. He believed that with her genetics, Christina would go far in the fitness industry.
Without much hesitation, Cristina heeded her trainer's advice; enrolling on her fitness journey at the age of 15.
"I actually started going to the gym and training hard at 15 because my gym trainer believed I could do great in this industry."
---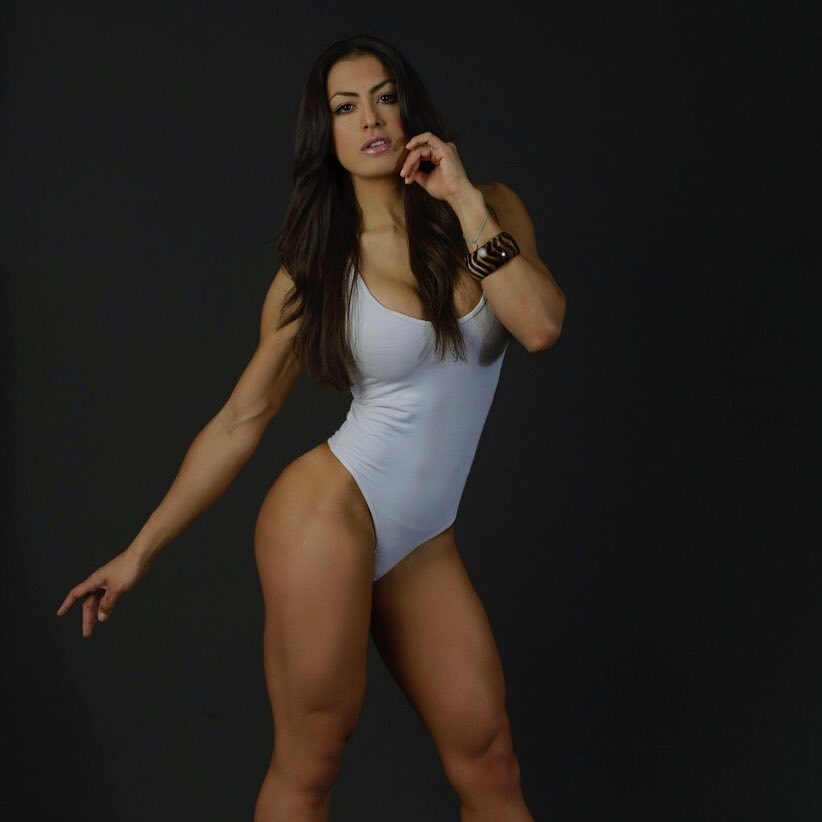 ---
Growing into a Star
After 21 years living in Mexico, Cristina moved to France where she spent one year, training on her own. She then moved to London in 2012, in hopes of becoming a professional fitness trainer and competitor.
Cristina's dreams came true three years later, when she competed in her first fitness show; taking home 3rd place.
That same year, she took part in the WBFF Bikini Diva contest in London, this time taking home the 1st place trophy, and her Pro Card along with it.
Needless to say, Cristina was thrilled with her results. But she wasn't done yet.
Later Contests
Several months after Christina's WBFF Pro qualifications, she traveled to Las Vegas where she once again proved her worth – outshining all of her fellow contestants that day, and taking home 1st place as the Bikini Diva World Champion.
"I had the most unbelievable experience in the London show when I won my 'pro card' that gave me the opportunity to go to Las Vegas and compete for the World Title as a Pro. In Las Vegas, I couldn't contain my joy when I got the 1st place in the bikini category. My dedication and motivation were all worth it."
---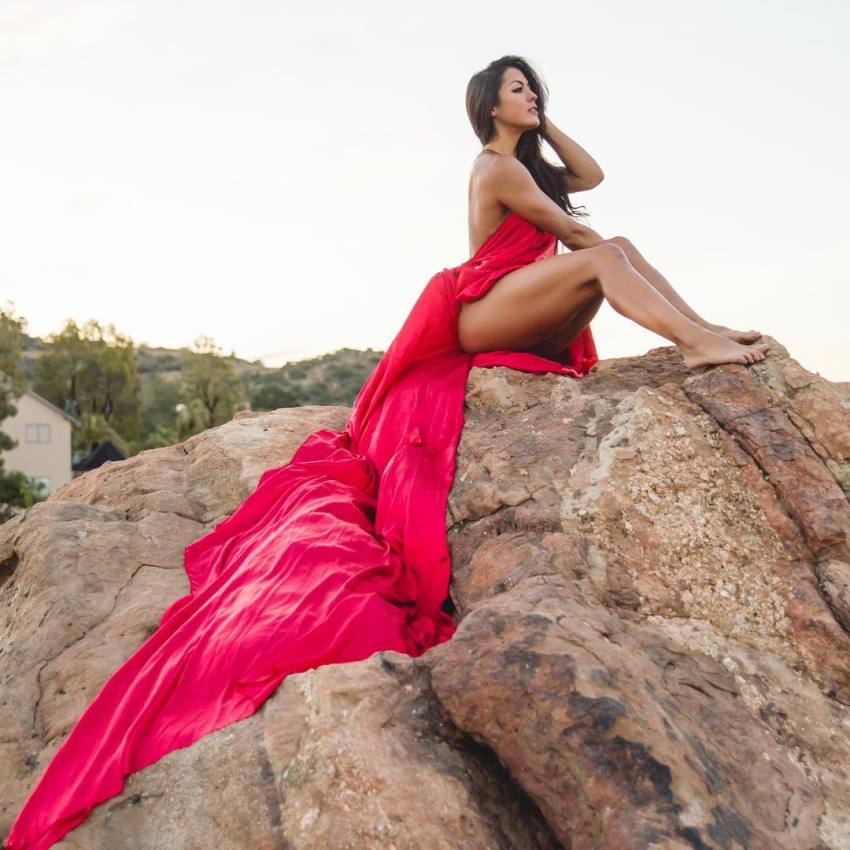 ---
Personal Trainer
After winning 'the big show' in Las Vegas, Cristina went on to earn a personal fitness coaching certification in London, where she later started working as a full-time personal trainer.
With already many achievements under her belt, Cristina continues to reach new milestones in her career of a personal trainer and fitness competitor.
---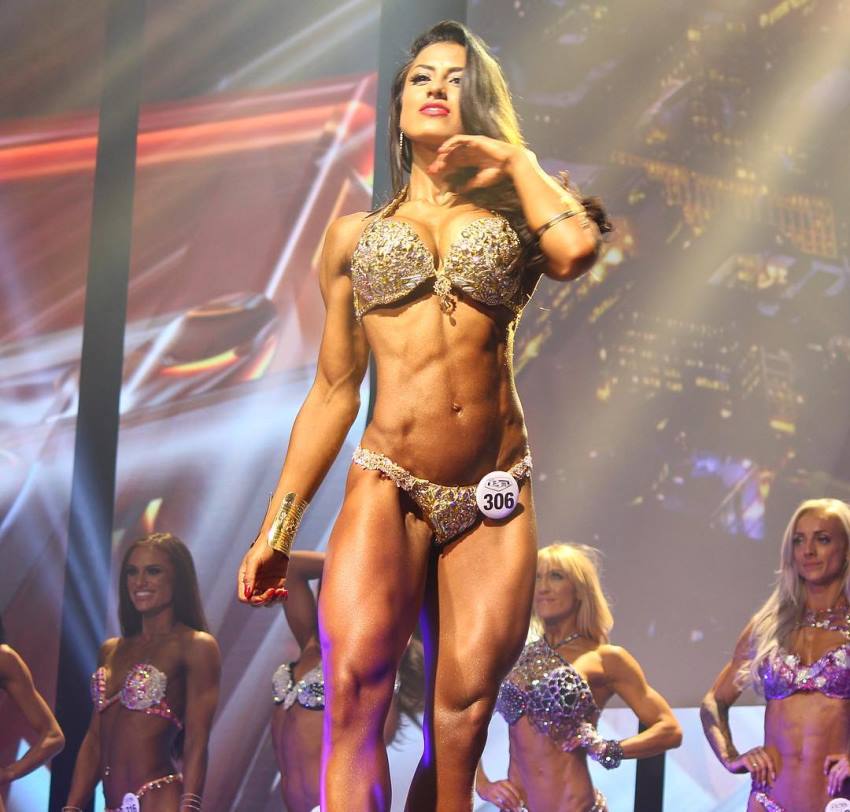 "Mexico and England are really different and almost not comparable. I love Mexico and I try to go as often as I can. My family is still there, on the pacific coast and I see them at least once a year. It's really beautiful for holidays and time off. London is the big city, very dynamic, and this is where I belong."
Training
Flexible Training
Cristina trains either five or six time per week, depending on her goals. If she's in the off-season, 5-day-per-week split will usually be enough for her.
However, in the build up to a contest, Cristina will more likely train six, or even seven times per week.
Cristina says she would do whatever it takes in order to be the best on the stage, even if that meant training multiple times every single day.
Week of Training For Cristina Silva
Here's a typical weekly workout for Cristina;
Monday – Hamstrings and Glutes
Tuesday – Cardio, Chest, and Shoulders
Wednesday – Full Body
Thursday – Cardio, Back, and Abs
Friday – Abs, Calves, and Quads
Saturday – High-Intensity Interval Training
Sunday – Rest (Full Recovery)
---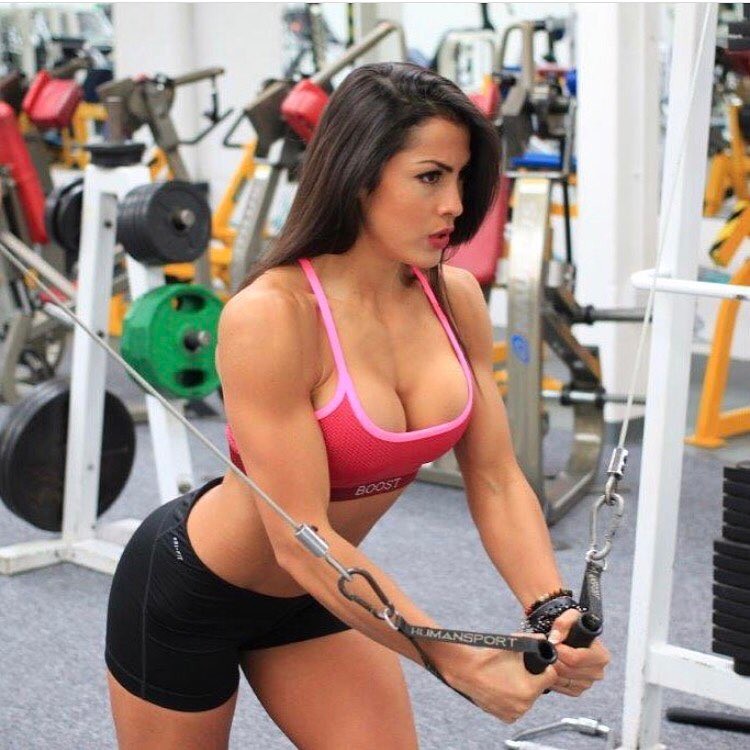 Nutrition
Strict and Healthy Diet
Although there are many athletes who preach and follow a flexible dieting program. Cristina has found that this type of dieting doesn't work for her.
She goes either 'all in', or 'nothing' when dieting. This means that Cristina usually won't have any processed foods, sugars, or alcohol in her day-to-day diet, even in the off-season.
The only food Cristina would consider as a cheat meal, would be something from a Brazilian restaurant. In Cristina's words;  "I'm allowing myself sometimes what I call a "Healthy cheat meal" by going to the Brazilian/ Argentinean restaurant. I love red meat!" – Christina Silva
Eating like this doesn't come hard to Cristina. She says it's a second nature to her – she enjoys eating healthy foods and staying lean.
---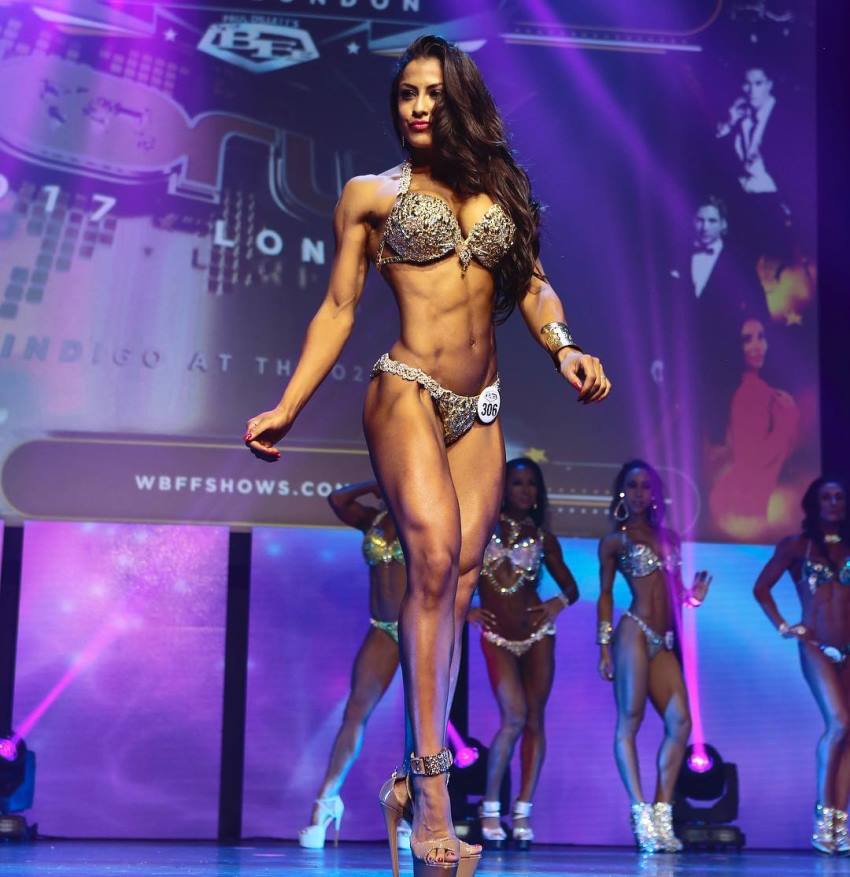 What we can learn from Cristina Silva
Looking at Cristina's diet, it's clear that her results on the stage are the result of her incredible discipline. Having just a couple of 'healthy cheat meals' per month is something that requires tremendous dedication to the sport of fitness, and Cristina is a living proof that it can be done.
If anything, Cristina Silva has taught us that if you want to be successful, you'll have to develop certain habits and qualities in your life. Such as dedication, commitment to your cause, and most of all – passion.
If you're passionate about that what you do in life, then accomplishing your goals will be much easier, and enjoyable.