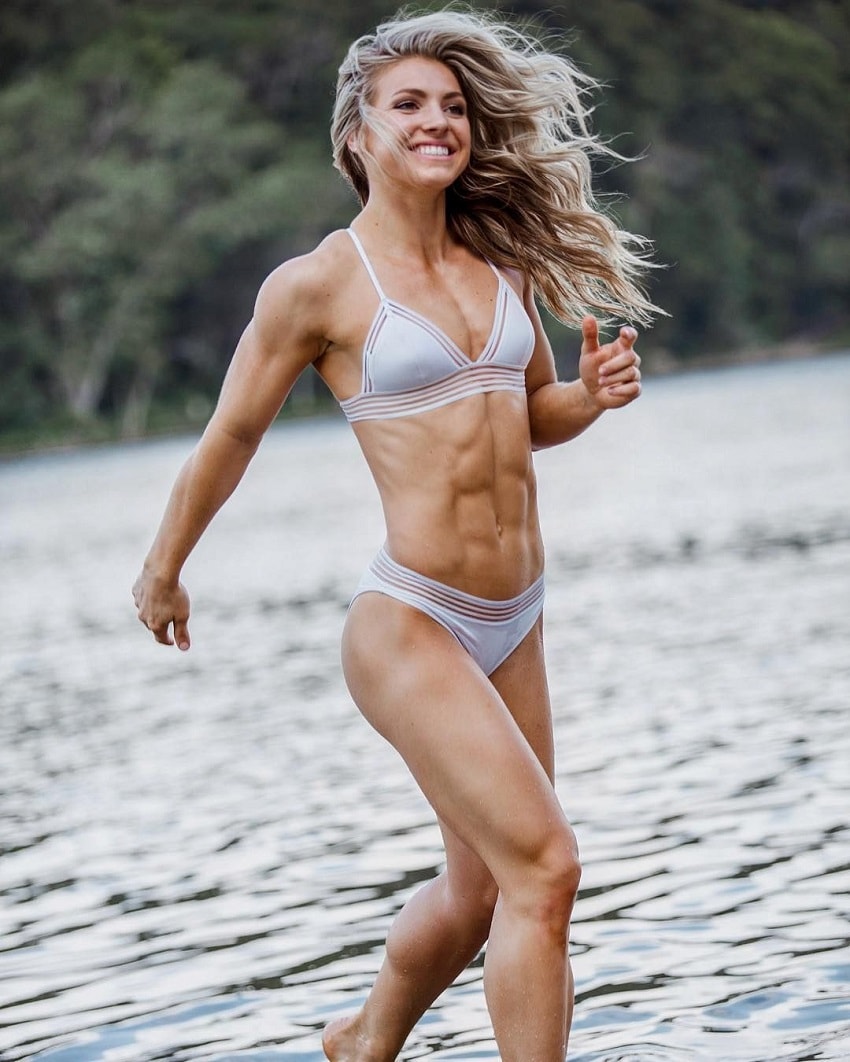 Claire P Thomas
Fitness Model, Ex. Track Athlete
Claire P Thomas is a fitness model, brand ambassador, and ex. track athlete. Her story in fitness began while she was still a child. Every night before bed, Claire would do push ups and sit ups as her own little challenge.
This 'innate' passion for training carried on through her high school and college days, leading Claire to take part in a variety of sports. These included soccer, basketball, and most notably, track & field.
After her collegiate athletic days ended, Claire didn't want to stop pursuing her passion for physical activity. As a result, she opened her online business and started spreading the word about fitness. She also began training in the gym, harder than ever before.
Claire worked on her passion for months, until one day, when she noticed that she'd gained a substantial number of followers on the internet. New fans kept on coming, as Claire continued to inspire each one of them with her awesome fitness posts.
---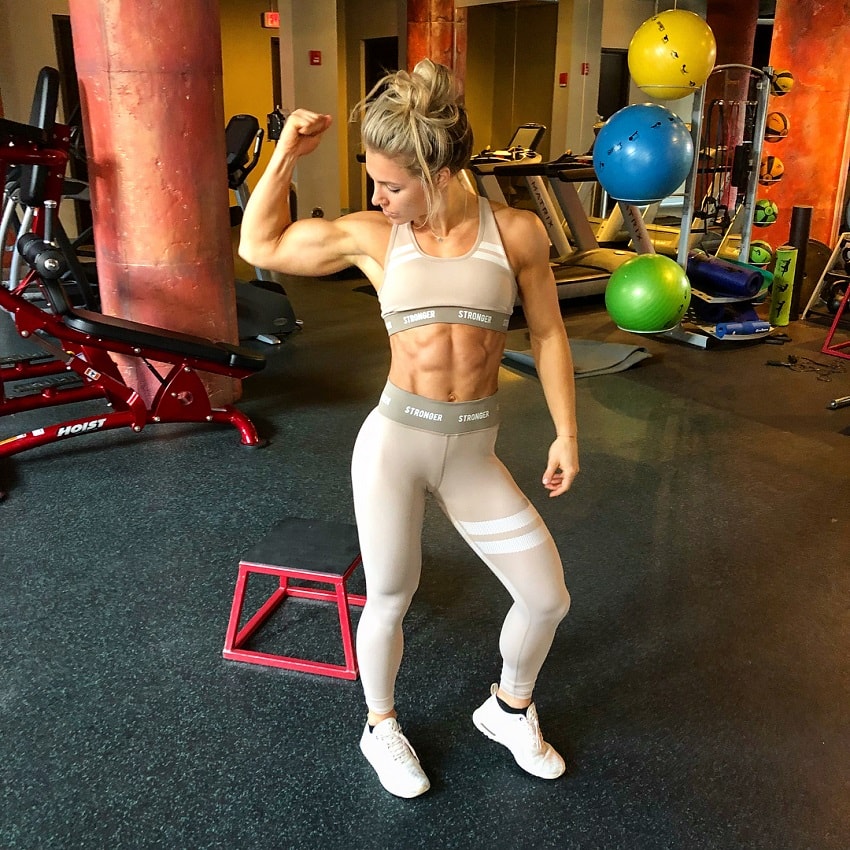 "Somehow we've come to believe that greatness is only for the chosen few, for the superstars & the gifted. The truth is, greatness is for us all. I challenge you to strive to find more greatness each day moving forward. Seek greater conversations, greater work, greater health choices, greater goals & greater self worth."
Athlete Statistics
Full Name: Claire P Thomas
Nationality
Profession
Alias
Era
American
Fitness Model, Ex. Track Athlete
clairepthomas
2010
| | |
| --- | --- |
| Nationality | American |
| Profession | Fitness Model, Ex. Track Athlete |
| Alias | clairepthomas |
| Era | 2010 |
---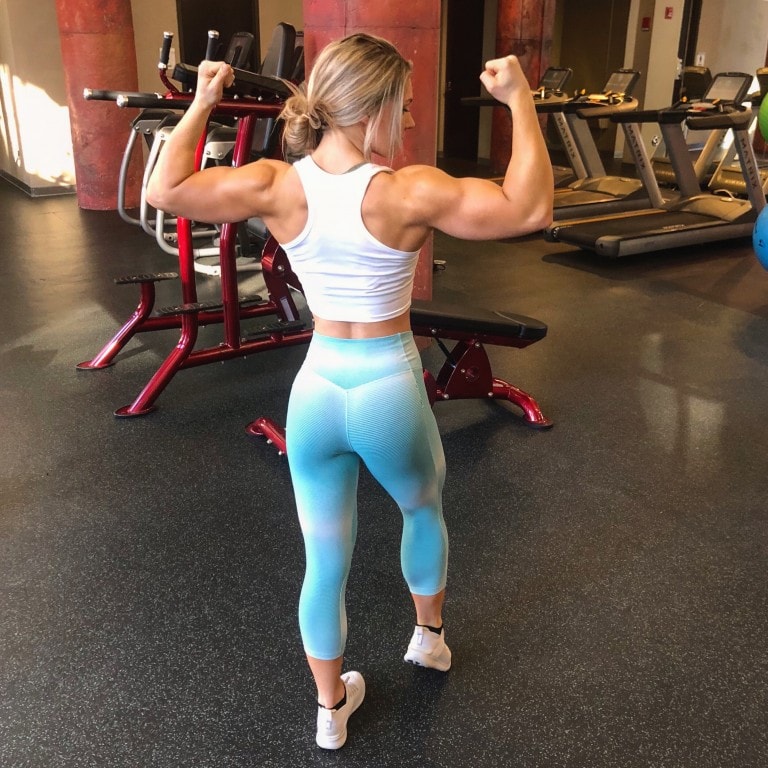 Accomplishments
Ex. Track Athlete
Fitness Model
---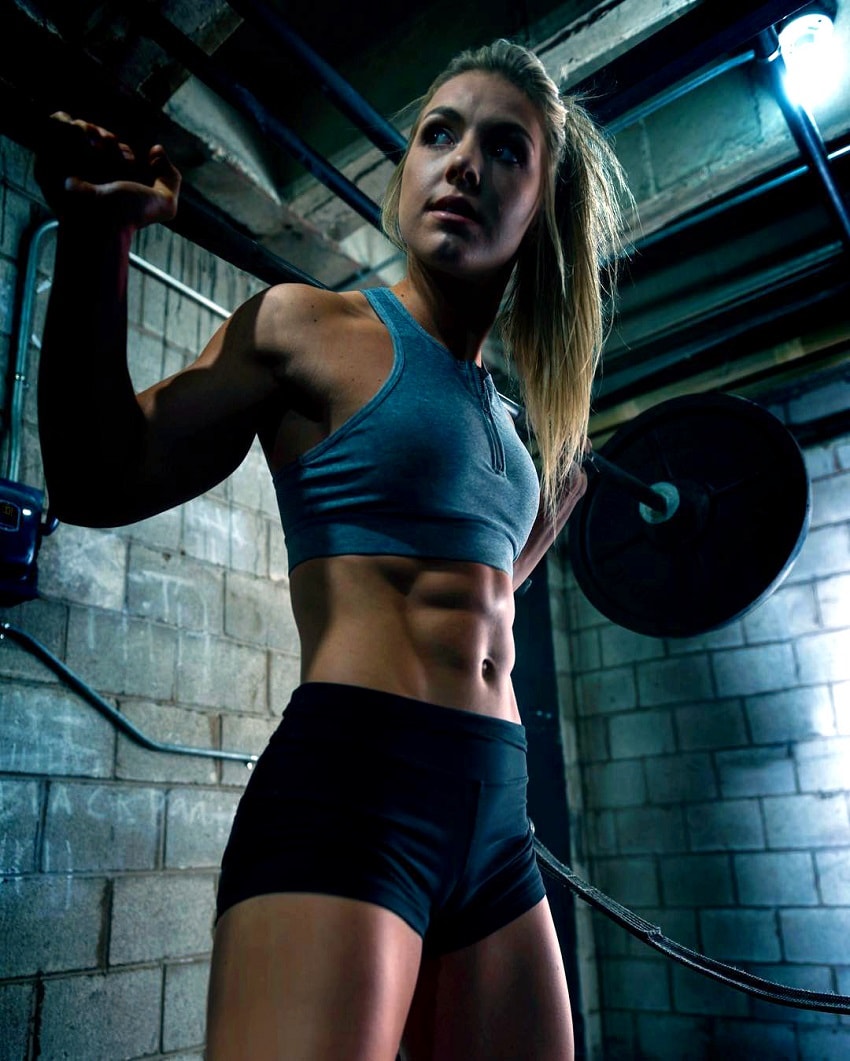 "Take a moment and think about your daily habits. Dig deep because many of these have most likely been part of your routine for years and years. Think about how you can improve the healthy habits and change or remove the unhealthy ones?"
Biography
Arm Wrestling Against Boys
Claire P Thomas has loved to compete and push her body's limits for as long as she can recall. Some of Clarie's first memories as a kid are doing push-ups and crunches every night before bed. From the very beginning, Clarie made it her mission to stay active.
In fact, Clarie was so driven and passionate that she started arm-wrestling her peers, mainly boys, when she enrolled in school. In addition, Claire took part in almost every discipline that her school offered. She especially loved competitive sports such as track races.
"During recess, I was determined to beat all the boys at arm wrestling & racing."
---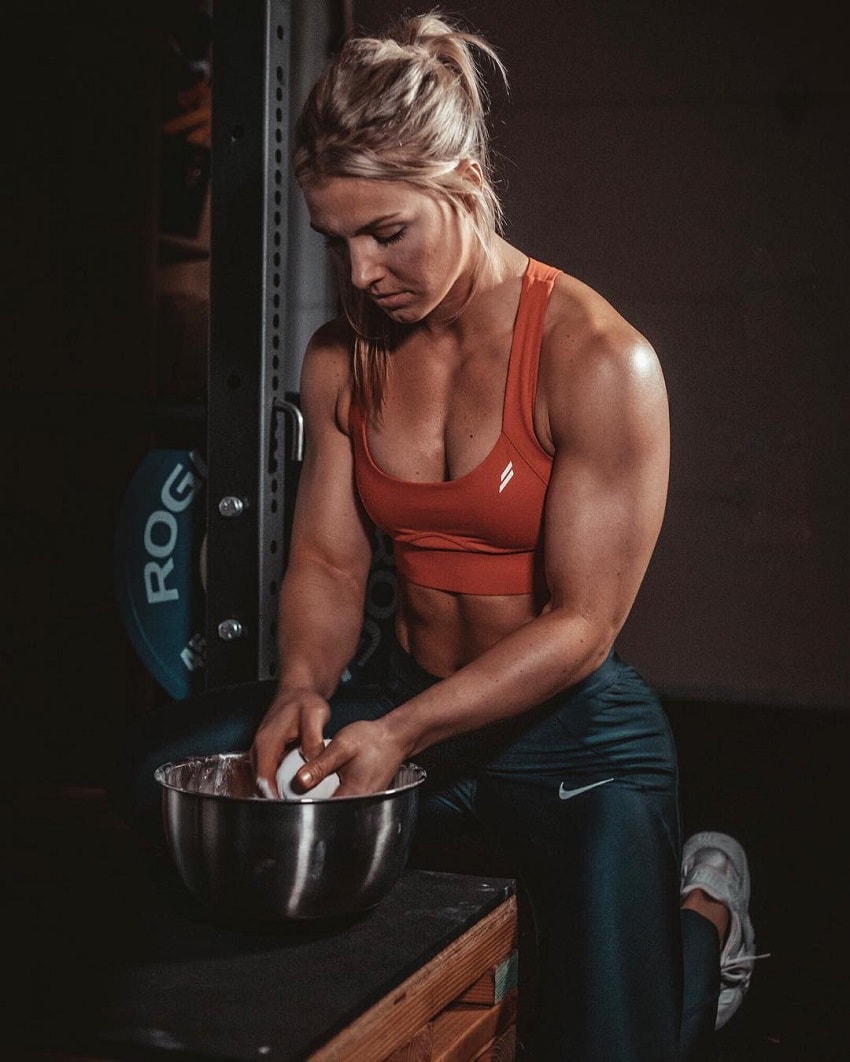 ---
Sporting Activities
When she grew older, Clarie's 'fire' was fueled by playing more competitive sports. These included soccer, basketball, and above all – track & field.
Claire later went on to fulfill her dream of "becoming a heptathlete and hurdler for the University of Oregon Track & Field team".
---
Claire P Thomas before, and today.
---
A New Path in Fitness
As her college days came to an end, so did Claire's career within her basketball and track teams. But her passion for health and fitness stayed.
After college, Claire started her own fitness business with a mission of bringing other people on her journey towards a healthier life.
It took her a lot of hard work, but Claire's now a successful fitness personality. She boasts a huge fan base and even better physique – being an example for everyone who's looking to become fit just like her.
---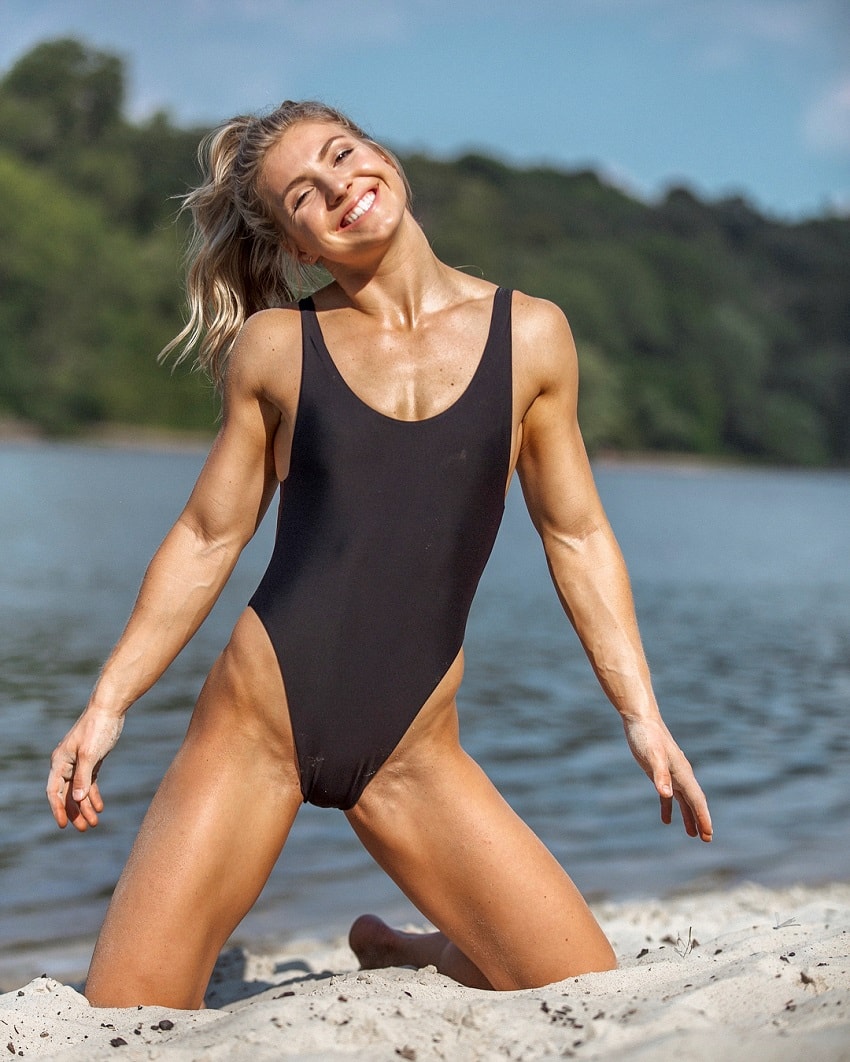 "Self-reflection is essential if you want to achieve a goal or follow your passion. Take time and ask yourself what your values are, assess your strengths & weaknesses, think about your perceptions & interactions with others & imagine where you see yourself in the future."
Training
Gym vs. Bodyweight Workouts
Over the course of her career in sports and fitness, Claire P Thomas has tried many workouts. Her body has adapted to various forms of training, which means she constantly has to invent new types of exercises to induce stimulation in her muscles.
She likes to do all sorts of exercises, ranging from kettlebell swings, HIIT cardio, to strength training. In general, gyms are her favorite places to train at.
However, when Claire's on the go, she doesn't always have access to weights. In these cases, she has to improvise by creating an intense bodyweight workout. The workout consists of doing a high number of reps with short rest between each exercise.
By keeping the intensity up, Claire also keeps her heart rate raised. This means she's able to burn fat much faster than usual, while at the same time shaping and sculping her muscles.
---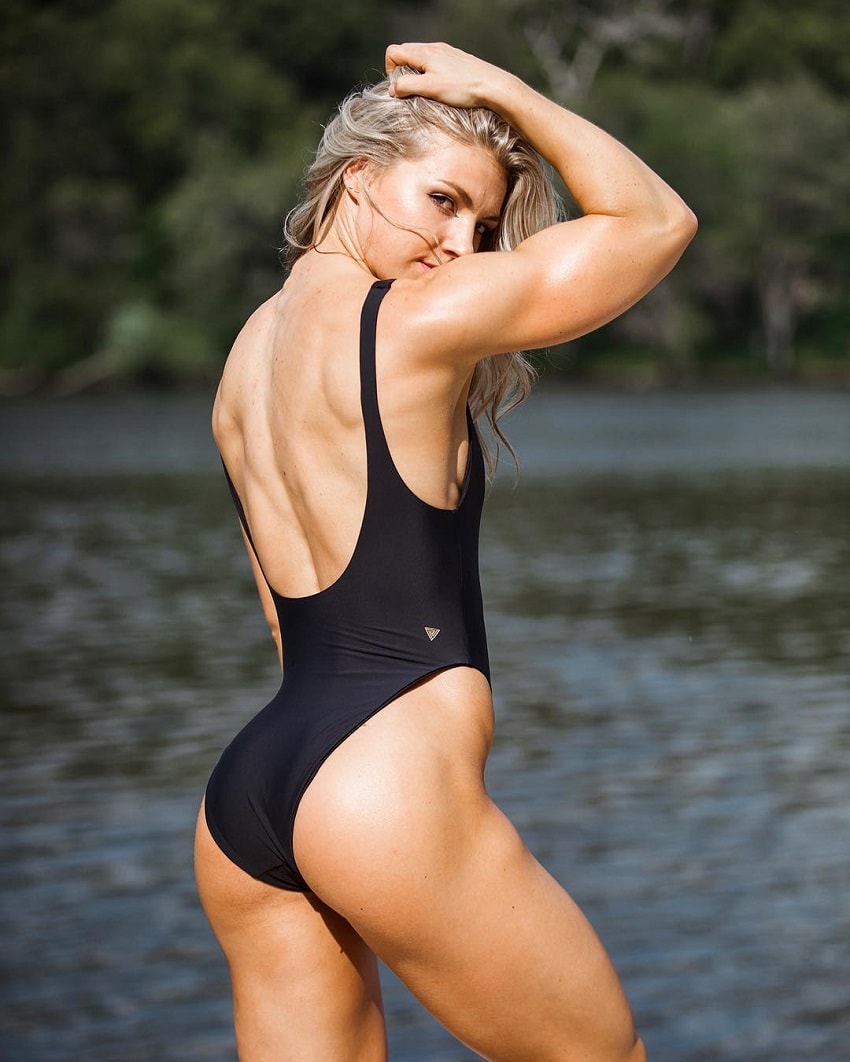 ---
Claire's Fat Burning HIT Workout
This is one of the most intense workouts Claire has created. It involves doing 4 rounds of exercises as fast as possible, along with 10 burpees in between each exercise. Here's how it looks;
1 round:
Backward lunges with bicep curls, 10 reps
Push-ups to renegade rows, 10 reps
Thrusters, 10 reps
DB RDL's to upright rows, 10 reps
Repeat 4 times with as little rest as possible.
---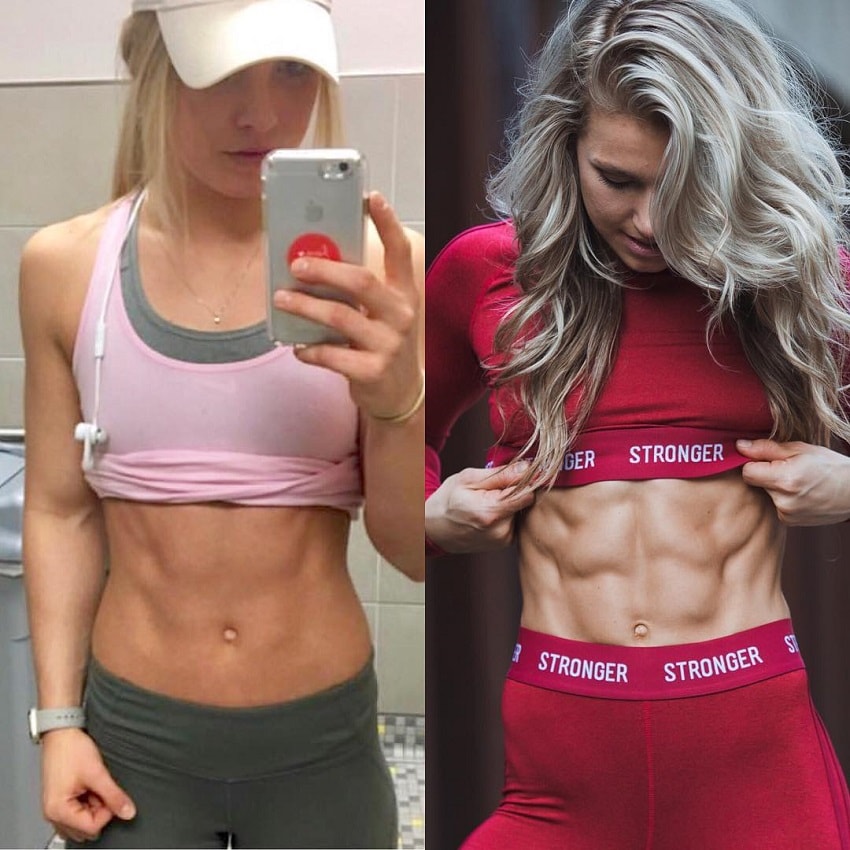 Nutrition
Preparing Foods and Going to Restaurants
In cases where she travels, Claire will prepare her own food in plastic containers. However, when she's too busy to make her own meals, she'll find a healthy restaurant and order something that caters to her dieting goals.
When she has some free time, Claire likes to experiment with new healthy recipes. Here's a recipe she uses for creating a protein-packed burger;
Chicken Burger with Zucchini, Cilantro, and Fetta Cheese Recipe
Ingredients (makes two burgers):
2 Large Bell Peppers
1 Small Zucchini
Lean Chicken Patty
1-2 Tbsp Feta Crumbles
2 Tbsp Chopped Cilantro
1 tsp Olive Oil
Salt & Pepper to taste
2 Tbsp Low-fat sauce of choice
Directions by Claire:
"Cut tops and bottoms off bell peppers leaving about a 1" thick middle piece. You can grill the excess pepper or store for a snack later. Slice zucchini into rounds and sprinkle with salt, pepper and olive oil.
Turn grill on medium-high heat and place chicken patties, tops & bottoms of bell peppers (face down), and zucchini. Cook until chicken is fully cooked and veggies are slightly charred. Chop cilantro.
Divide all ingredients into two parts and build your burgers." – Claire P Thomas
---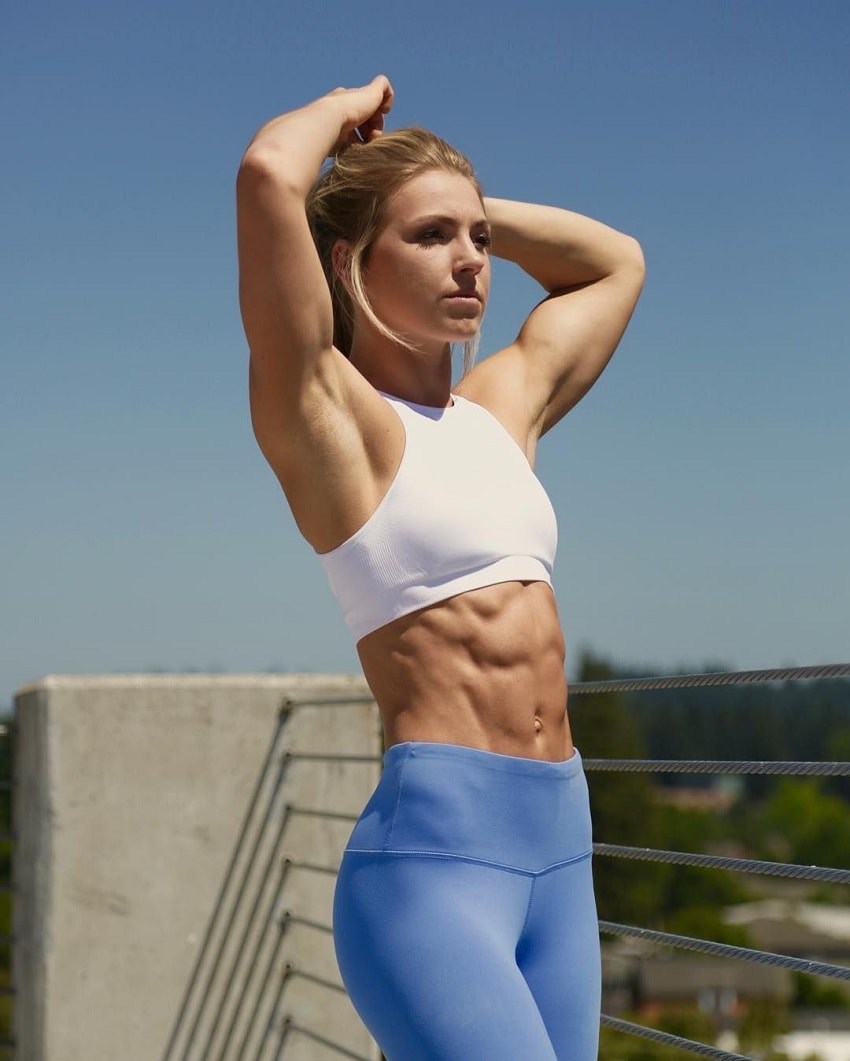 ---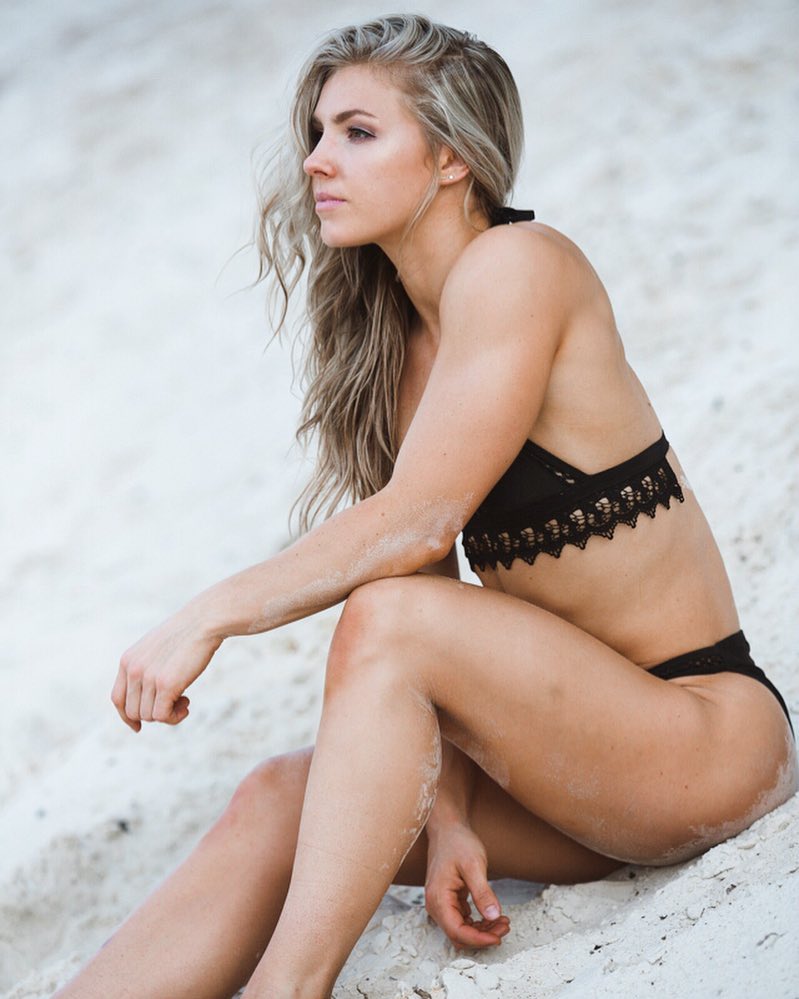 ---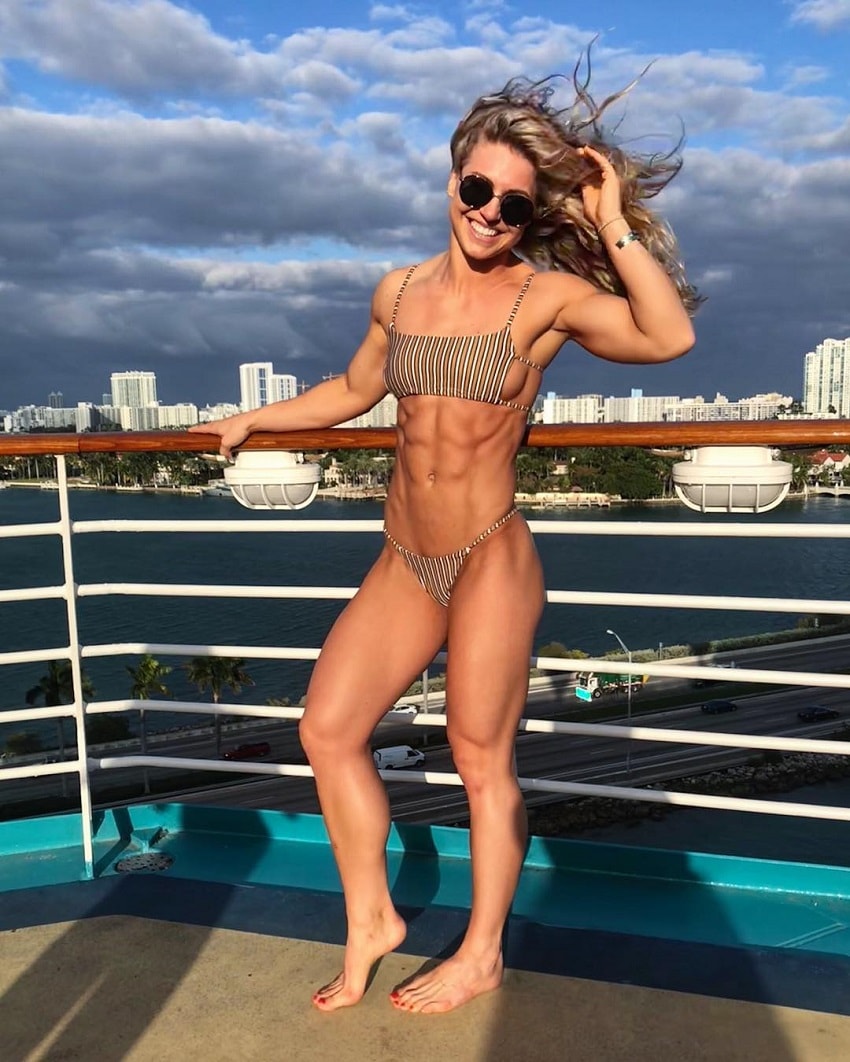 What we can learn from Claire P Thomas
With a drive to excel in sports from an early age, Claire has shown traits necessary to achieve success in fitness, or any other area of life. Passion, dedication, and commitment, that's the 'secret recipe' she used to reach the top.
Here's a message from Claire to help you kickstart your own journey to success:
"A fit body wasn't just handed to me or passed down as a family tradition. I have worked my ass off for years to get to where I am today and I still know I have a ways to go. In fact, I have forever to go because I never want to stop improving! I'll never be fully satisfied. That's just who I am.
Results happen over time. Not overnight. If you stay consistent and patient with the process, you will get there. And it will be worth it. No two fitness journeys are alike. Don't blame it on genetics. Blame it on hard work. Most importantly, blame it on the heart." – Claire P Thomas