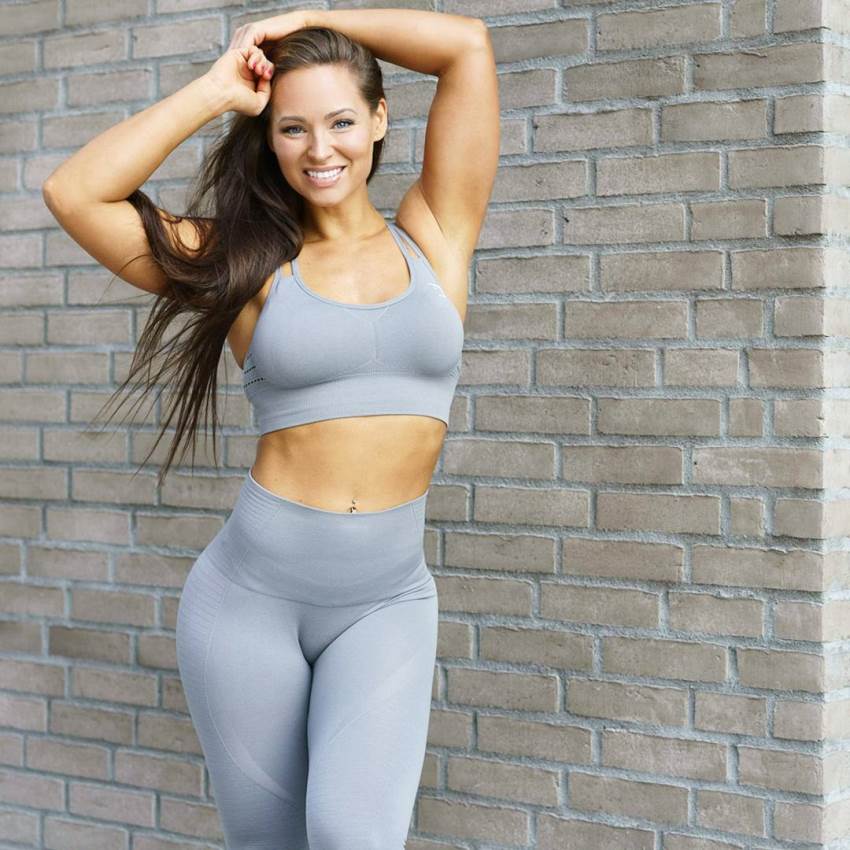 Christina Fjaere
Professional Bikini Competitor, Fitness Model, Personal Trainer
Christina Fjaere is a Norwegian IFBB bikini fitness Pro and certified personal trainer. She became interested in the sport of competing and fitness in circa 2008.
A soccer and snowboarding enthusiast in her youth. Christina didn't have it easy making her way through competitive ranks in fitness at first. For the first four years, Christina didn't get the results she wanted.
However, Christina didn't give up. She continued training hard and watching her diet carefully. Knowing that eventually, she'll make a name for herself in the industry.
Christina's perseverance was eventually rewarded – after her first major victory at the 2012 Norway Open, she went on to win the IFBB Pro Card at the 2013 IFBB World Championships in Ukraine; joining the elite 'club' of European's best IFBB Bikini competitors.
---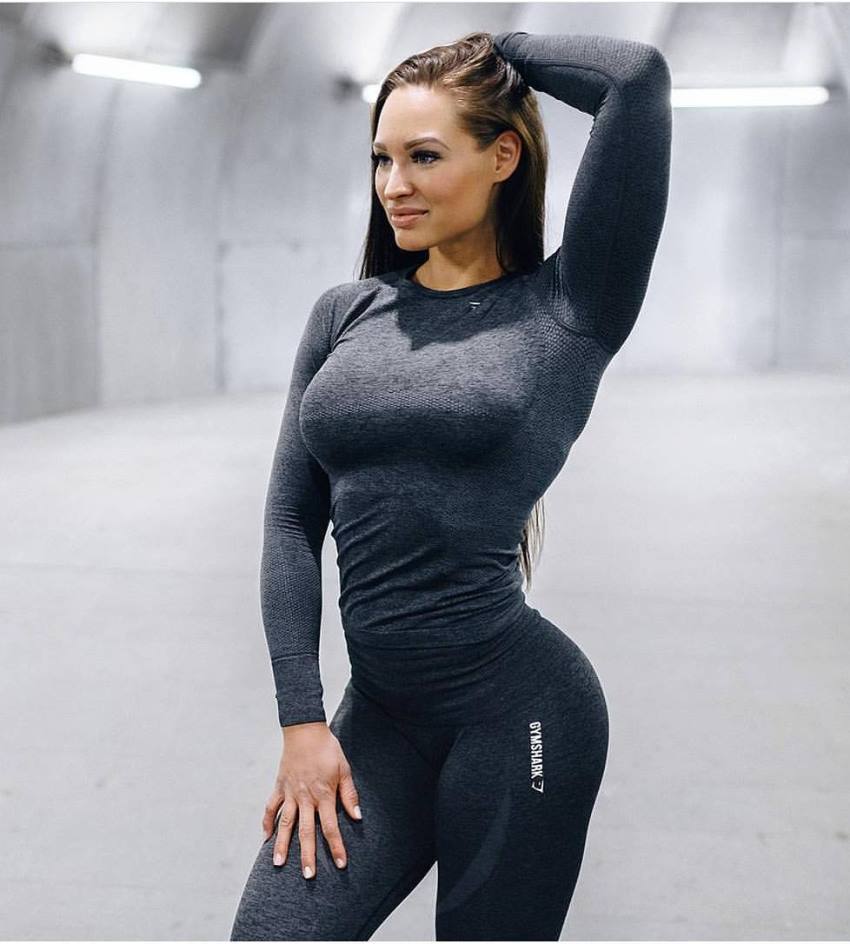 "I have a tendency to dress according to what sort of mindset I need to have to get through my training."
Athlete Statistics
Full Name: Christina Strom Fjaere
Weight
Height
Year of Birth
Nationality
135 - 145lbs (61.2 - 65.8kg)
5'9" (175cm)
1989
Norwegian
Profession
Era
Professional Bikini Competitor, Fitness Model, Personal Trainer
2010
| | |
| --- | --- |
| Weight | 135 - 145lbs (61.2 - 65.8kg) |
| Height | 5'9" (175cm) |
| Year of Birth | 1989 |
| Nationality | Norwegian |
| Profession | Professional Bikini Competitor, Fitness Model, Personal Trainer |
| Era | 2010 |
---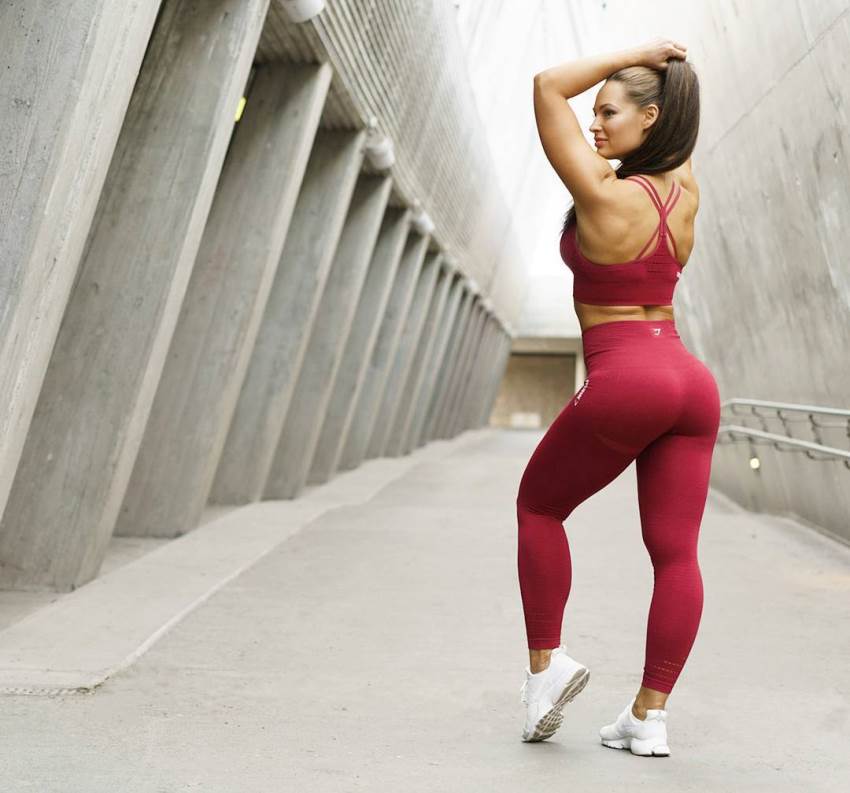 "One of the absolute best things about being in the fitness industry is that I get the privilege of meeting so many inspirational people!! I love people who do their own thing and are passionate about what they do!"
Accomplishments
2015 IFBB San Marino Pro, 4th
2015 IFBB Nordic Pro, 7th
2015 IFBB EVL's Prague Pro, 6th
2015 IFBB Olympia Weekend, 16th
2015 IFBB Musclecontest.com Pro Bikini, 16th
2015 IFBB Arnold Sports Festival, 14th
2014 IFBB Russia Pro Bikini, 4th
2014 IFBB Nordic Pro, 2nd
2014 IFBB Olympia Weekend, 16th
2014 IFBB Mozolani Classic Pro – 1st place
2013 IFBB World Championships (Ukraine) – 1st place, Pro Card Earned
2012 IFBB Junior World Championships – 1st place
2012 IFBB Nordic Championships – 1st place
2012 Norway Open – 1st place
---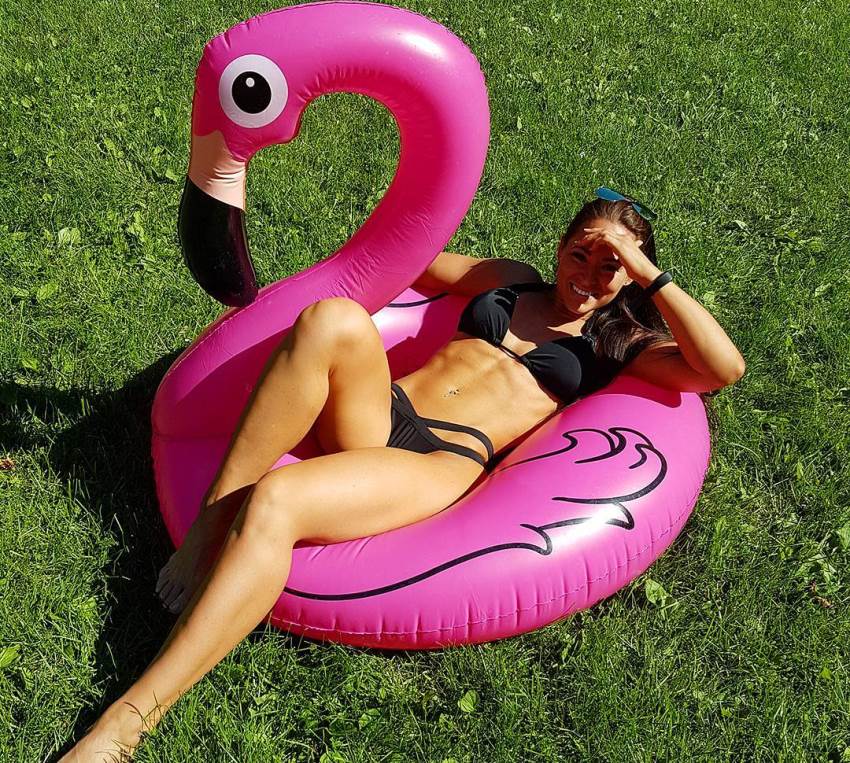 Training
Glutes and Legs Together
Christina likes training her glutes and legs together. Not only is this more efficient, it also saves Christina a lot of time.
Her typical leg workout with glute focus looks something like this;
Squats, 4 sets of 5 reps
Barbell Hip Thrusts, 3 sets of 12-15 reps (pulses on the last set)
Reverse Hypers, 3 sets of 10 reps
Cable Pull Throughs with a mini band, 3 sets of 12 reps
If Christina wants to focus on her legs. She'll simply replace some of the glute isolation exercises from above with movements like leg press, leg extensions, or lunges; just to name a few.
---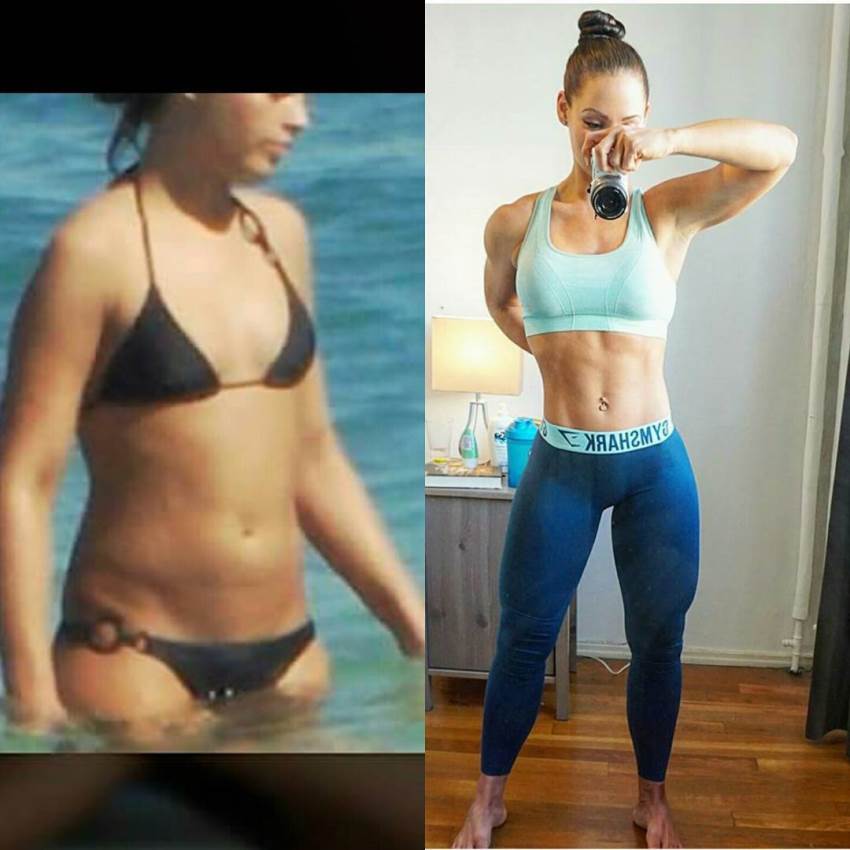 ---
Consistency Beats Everything Else
While many athletes advocate changing things up to achieve constant growth. Christina isn't one of them. In fact, Christina firmly believes that consistency in the gym is more important than anything else.
She would rather improve her lifts little by little each week, than to constantly change the exercises she does. According to Christina, not only this doesn't help. It, in fact, slows down her progress.
Here's Christina talking about consistency vs. variations; "Variation is good and all, but for me, it's more important to improve on the exercises that are proven to be the most efficient, instead of trying to create some fancy exercise using three mini bands, two cables, and a dumbbell at the same time.
Remember people, it's not necessarily the fanciest exercise or equipment that gives you the best results, it's when you work consistently and improve your lifts! I'm not saying you shouldn't have fun training, but too much variation can make you lose track of your progress, and that is crucial if you want good results." – Christina Fjaere
---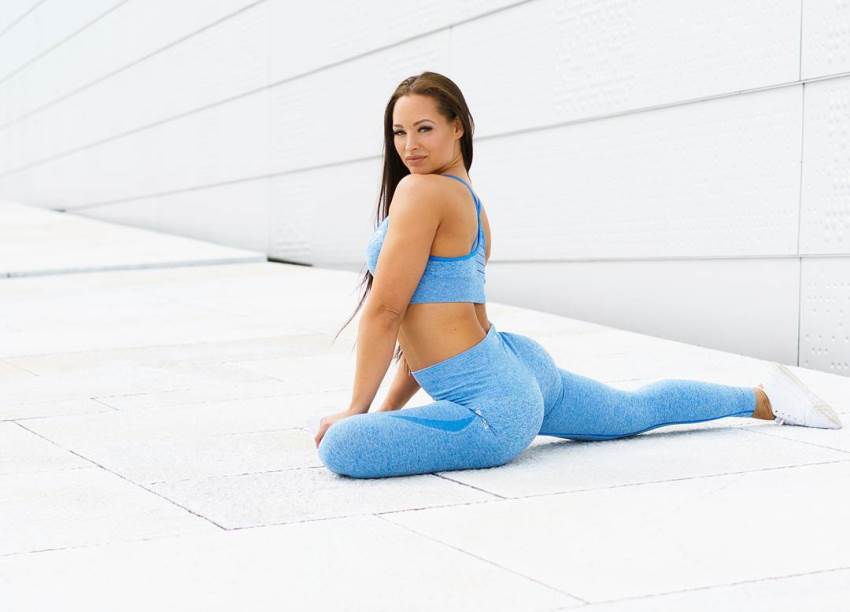 Nutrition
When she doesn't compete, Christina has a relaxed diet. She'll overall eat healthily, but she'll also give herself the freedom to go to events and eat foods that she enjoys.
However, in the build-up to a competition, it's a different story. There is no place for cheat meals in Christina's diet when she wants to cut for contests. The only foods she'll eat during this period are fish, egg whites, complex carbohydrates, and some heart-healthy fats.
---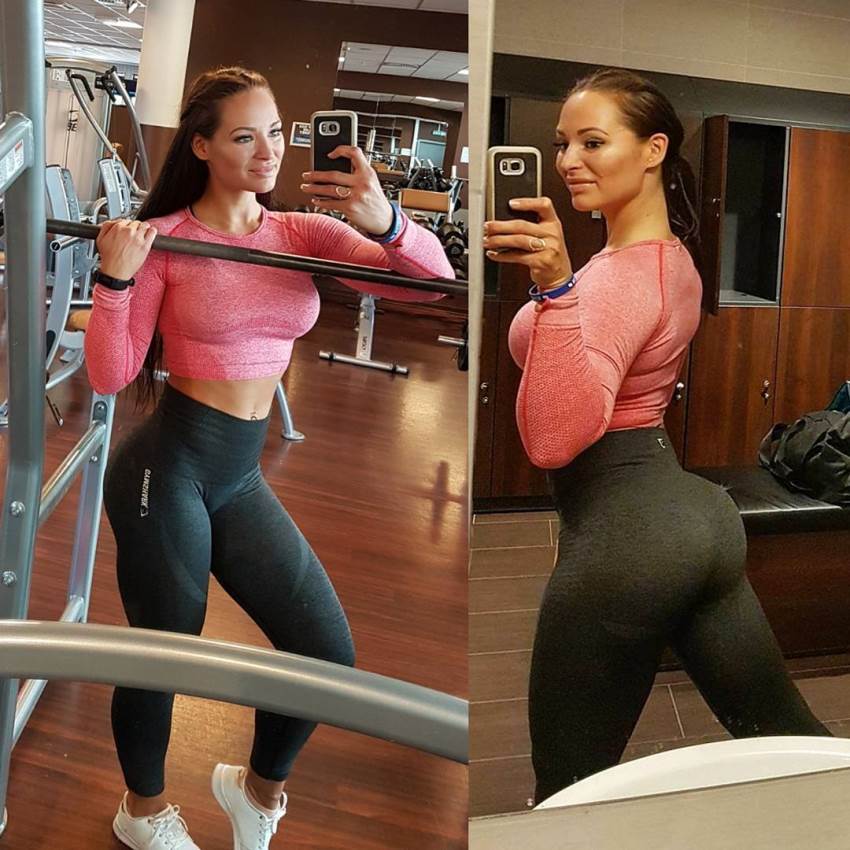 ---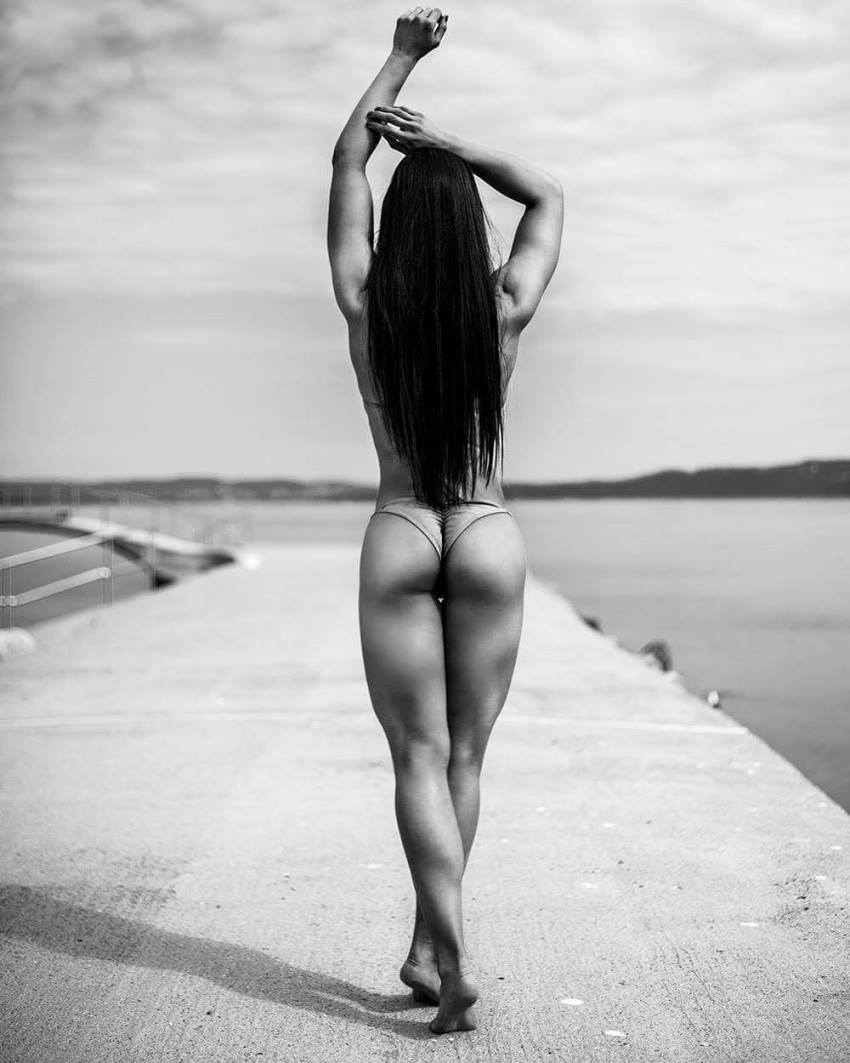 What we can learn from Christina Fjaere
One important trait Christina Fjaere had on her fitness journey was patience. For the first four years of her training and competing, Christina didn't see a lot of results. But she didn't give up.
Eventually, Christina's perseverance paid off, and she became an accomplished IFBB Pro Bikini athlete.
Should you ever find yourself in a situation similar to Christina's. Remember that sometimes it takes patience to accomplish big things. Nobody knows how long the process will last, but if you can stay patient and consistent – the results will eventually come.