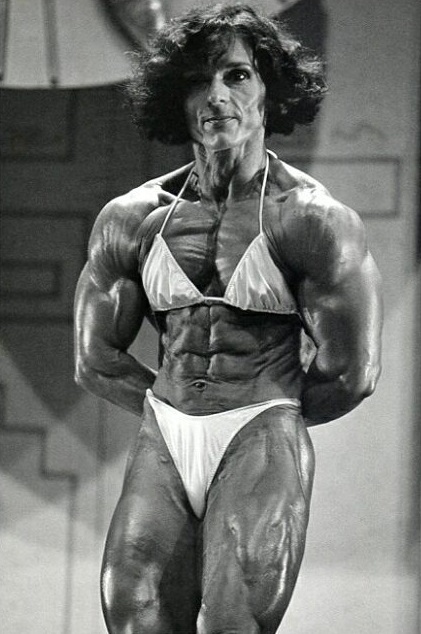 Christa Bauch
Professional Bodybuilder
Christa Bauch is a former professional bodybuilder from Germany. Christa spent most of her early life playing sports, but she never considered a career as a bodybuilder.
It wasn't until the age of 37 that she took part in her first contest. From there, she won her Pro Card at the age of 43, along with becoming famous for her impressive arm wrestling skills.
Christa's last Pro show came in 1995, after which she retired from bodybuilding. The incredibly ripped and aesthetic physique that Christa boasted during her prime is still admired by people to this day.
This is her story:
---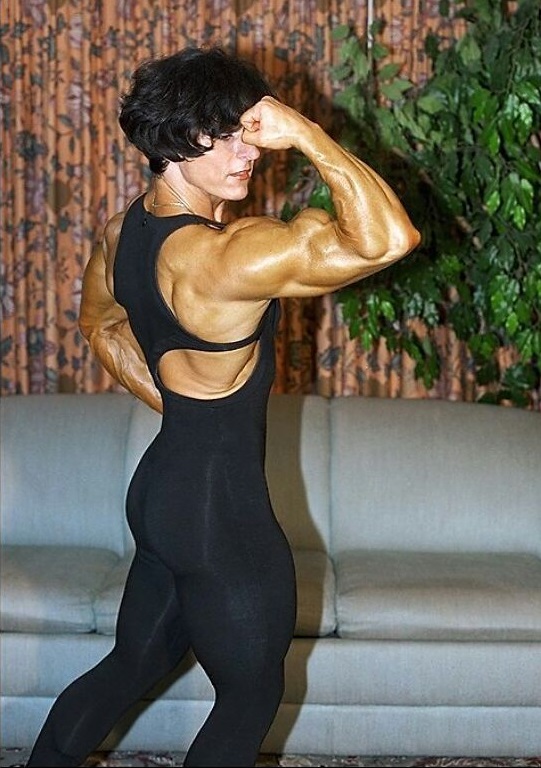 Athlete Statistics
Full Name: Christa Bauch
Weight
Height
Age
Date of Birth
145 - 155lbs (65.8 - 70.3kg)
5'4" (162.5cm)
75
December 19, 1947
Nationality
Profession
Era
German
Professional Bodybuilder
1980, 1990
| | |
| --- | --- |
| Weight | 145 - 155lbs (65.8 - 70.3kg) |
| Height | 5'4" (162.5cm) |
| Age | 75 |
| Date of Birth | December 19, 1947 |
| Nationality | German |
| Profession | Professional Bodybuilder |
| Era | 1980, 1990 |
---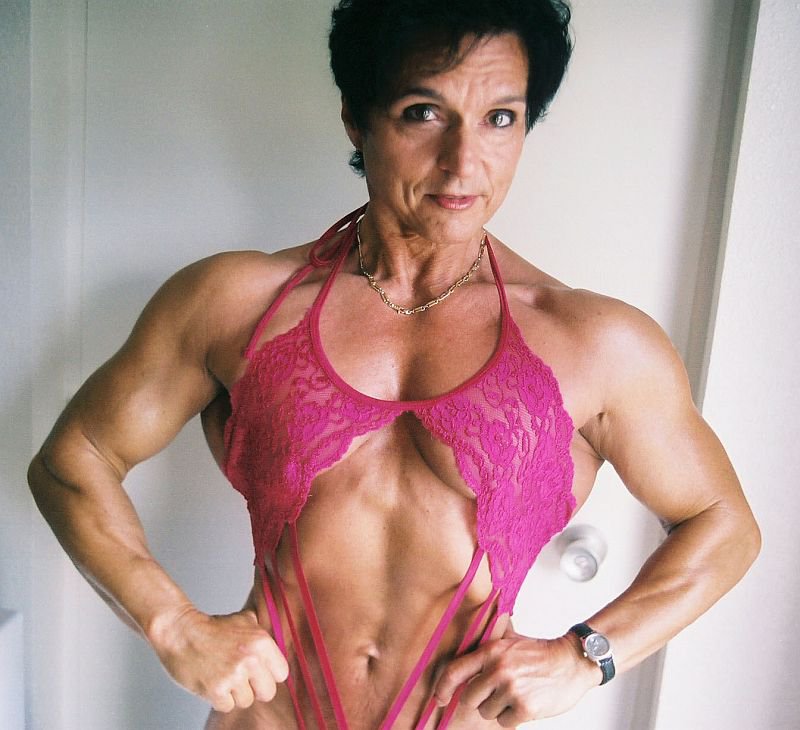 Accomplishments
Christa's Contest Results
1987
German Championship – 2nd
Europa Championship (NABBA) – 2nd
World Championship (NABBA) – 2nd
1988
Europa Championship (WABBA) – 1st
1989
German Championship (IFBB) – 2nd
World Games (IFBB) – 1st (Pro Qualifier)
1990
Ms. International – 4th (later disqualified)
1991
Grand Prix of Italy – 4th
1992
1993
Jan Tana Classic – 7th
IFBB Ms. Olympia – 18th
1994
Canada Cup – 2nd
IFBB Ms. Olympia – 12th
1995
---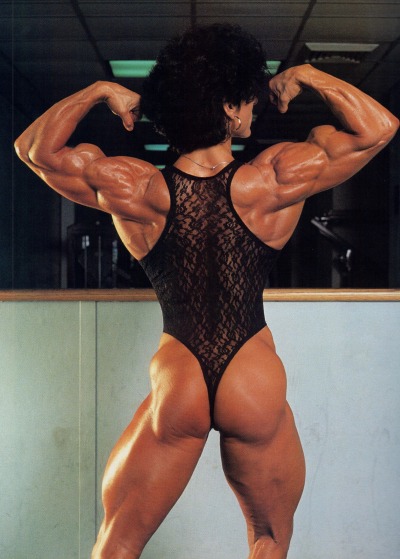 Biography
Christa's Early Life
Born in East Germany, Christa Bauch was an avid sprinter as a child. Alongside sprinting, she enjoyed horse riding, playing music, and swimming.
However, her years as a bodybuilder were yet to come.
---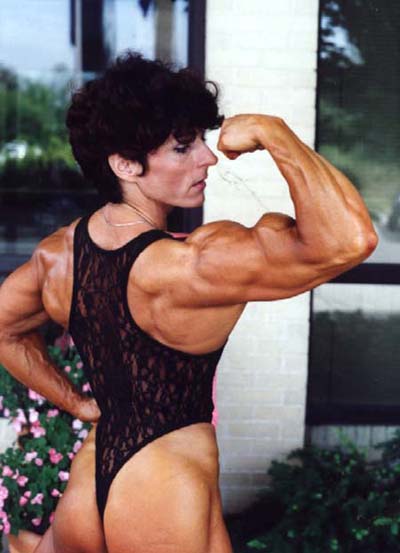 ---
A Bodybuilding Challenge
After years of trying different activities, including swimming, sprinting, and rifle shooting, Christa wanted a new challenge. At the age of 37, she started training with weights. She instantly fell in love with the activity and embarked on her bodybuilding journey.
After several months of training, Christa won several local and regional contests. Realizing she had the potential to go a long way, Christa soon committed herself to bodybuilding full-time.
---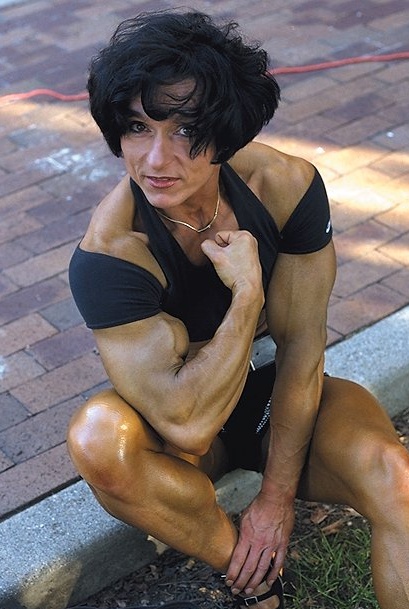 ---
Bigger Contests
By 1987, Christa began attending more serious bodybuilding events. She went on to take 2nd place at the NABBA World, European, and German Championships.
After this, Christa took the remaining several months of 1988 to refine her physique and come in even better shape the following year.
Switching Over to WABBA
In 1988, Christa transitioned to WABBA contests, winning the European Champion title as well as a number of additional awards.
One year later, Christa moved to the IFBB, hoping to become a Pro Bodybuilder. The chance to achieve her goal came at the 1989 German Nationals, but Christa failed to win the show – placing 2nd.
However, she made up for the loss a couple of months later, winning the World Games contest and her Pro Card with it.
First Pro Show
Christa's Pro Debut came in 1990, at 43 years of age. The contest was called the Ms. International. Christa finished in 4th place that day.
However, due to controversy with substance abuse, she was later disqualified.
---
---
Surgery and Comeback
After her disqualification, Christa faced another problem – she had to undergo leg surgery.
However, Christa was undeterred by these events, knowing she'd learn from them and come back stronger – and that's exactly what she did.
She came back several months later to claim the 4th place at the 1991 Italian Grand Prix. She missed the Ms. Olympia qualification by just one spot.
---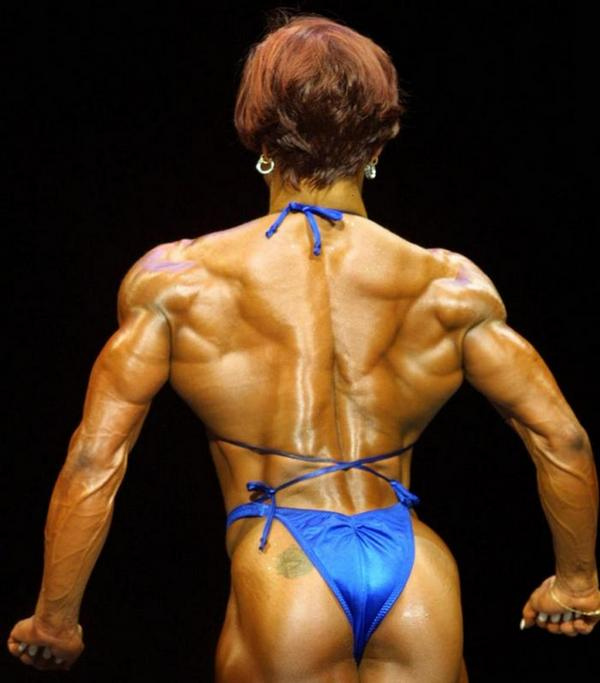 ---
Christa's Retirement
Christa's best result as a Pro athlete came in 1994 when she placed 2nd at the Canada Cup.
She formally retired from bodybuilding one year later, after placing 5th at the 1995 Jan Tana Classic.
While she no longer competes, Christa is still passionate about lifting weights. To this day, she trains in the gym to stay in shape.
Arm Wrestler
Alongside bodybuilding, Christa was also a world class arm wrestler. It wasn't unusual for her to defeat much stronger opponents in arm wrestling, including other male bodybuilders.
---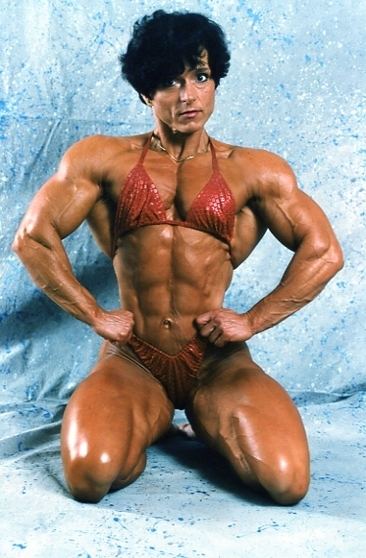 Training
Alongside her posing practices, Christa also lifted weights and did cardio as a part of her show prep.
Her workouts consisted of heavy leg exercises, which allowed her to tone her lower body, along with upper body movements to carve out an aesthetic figure.
Some of Christa's exercises included:
Squats
Leg Curls
Deadlifts
Lat Pulldowns
Bicep Curls
---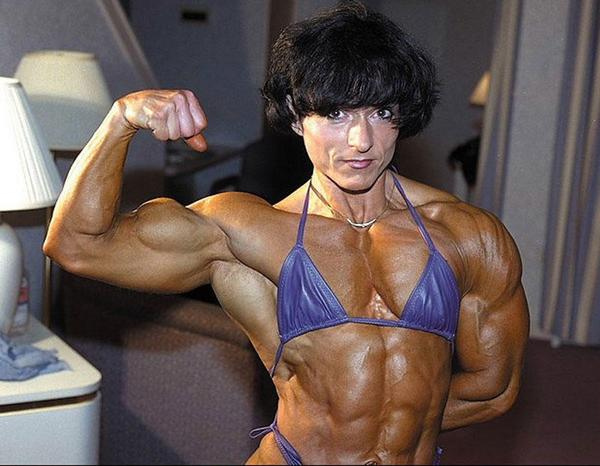 Nutrition
In regards to her diet, Christa stuck to the 80/20 rule, eating healthy most of the time but also allowing an odd cheat meal from time to time. However, 'cheating' was only allowed when Christa was in the off-season.
When she prepared for a show, there was no room for any cheat meals whatsoever. Her pre-contest diet was extremely strict, consisting of lean meat, healthy fats, and a low amount of complex carbs. Sugars and fried foods were strictly forbidden.
---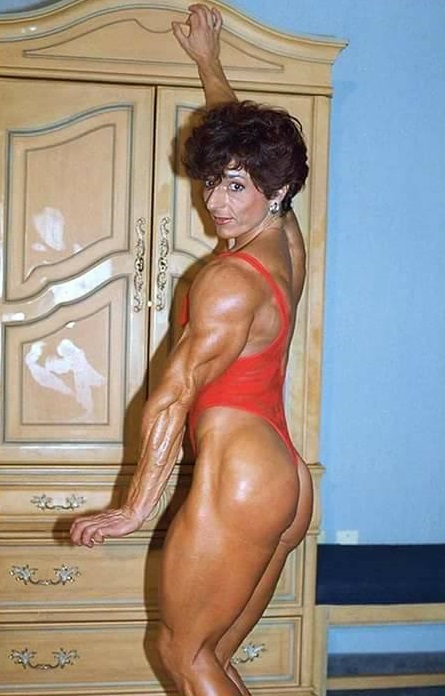 ---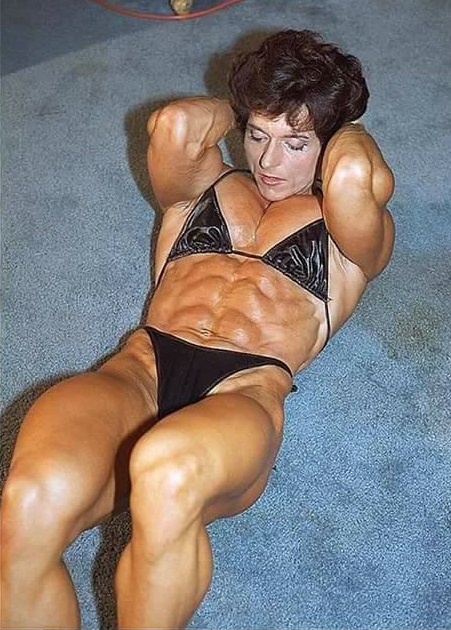 What we can learn from Christa Bauch
Christa Bauch has shown us that sculpting an outstanding physique has its costs.
When preparing for a show, bodybuilders like Christa have to pay attention to the foods they eat, along with carefully managing their time and workouts. This is the cost Christa was willing to pay in order to get to the top.
What can you take from this? The road to success is a bumpy one, and it might take you a long time before you see the results that you want. But don't give up – remember that great sacrifices often lead to even greater achievements.