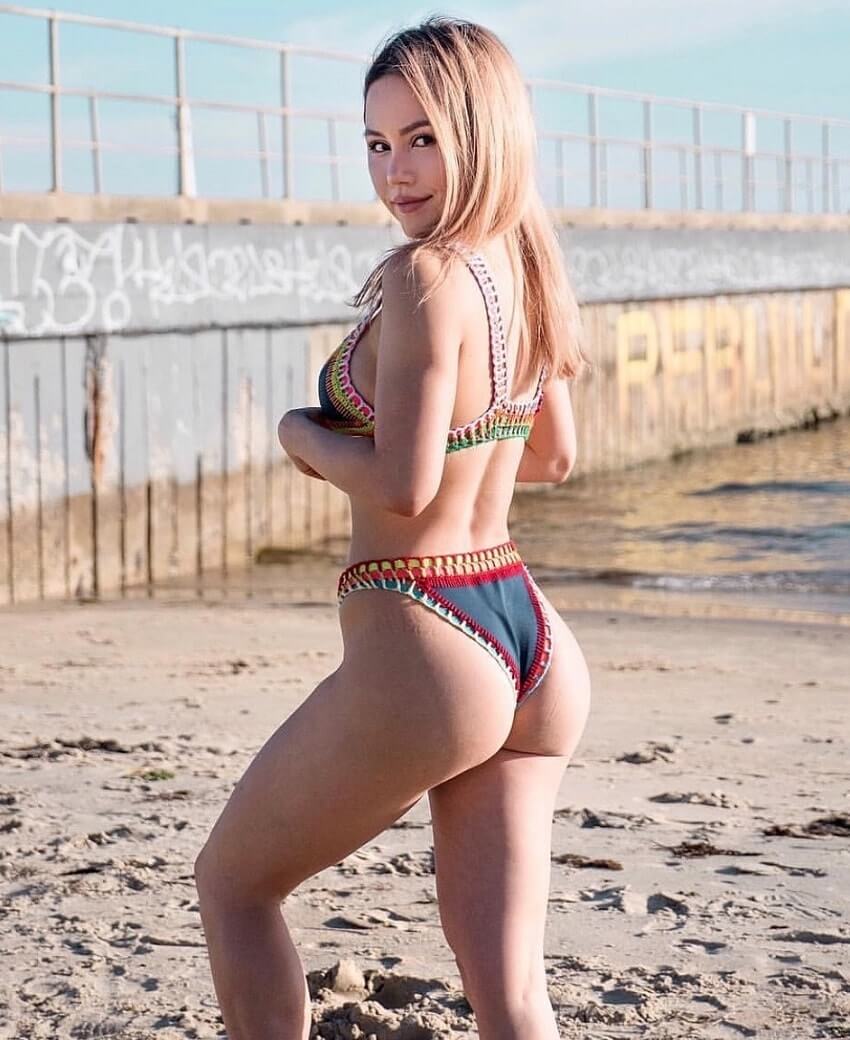 Chloe Ting
Fitness Model, Video Blogger
Chloe Ting is a fitness model and "travel & fashion content creator who loves to inspire." She uses her presence on social media to motivate her fans to lead the healthiest lifestyle possible.
Just like most fitness models, Chloe is a hard-working individual with a passion for working out and eating healthily.
In addition to her workout regimen, Chloe's diet consists of nutrient-dense food that allows her to stay lean year after year. Even when traveling, Chloe makes no excuses and finds a way to stick to her meal plan.
Needless to say, Chloe's lifestyle demands the utmost discipline and dedication. But Chloe enjoys doing things her way and doesn't find it hard to stay fit. With her awesome work ethic, Chloe continues to be a source of inspiration for people every day.
---
Athlete Statistics
Full Name: Chloe Ting
Weight
Height
Age
Date of Birth
Under 115lbs (52.2kg)
5'1" (155cm)
37
April 9, 1986
Nationality
Profession
Alias
Australian
Fitness Model, Video Blogger
chloe_t
Era
2010
| | |
| --- | --- |
| Weight | Under 115lbs (52.2kg) |
| Height | 5'1" (155cm) |
| Age | 37 |
| Date of Birth | April 9, 1986 |
| Nationality | Australian |
| Profession | Fitness Model, Video Blogger |
| Alias | chloe_t |
| Era | 2010 |
---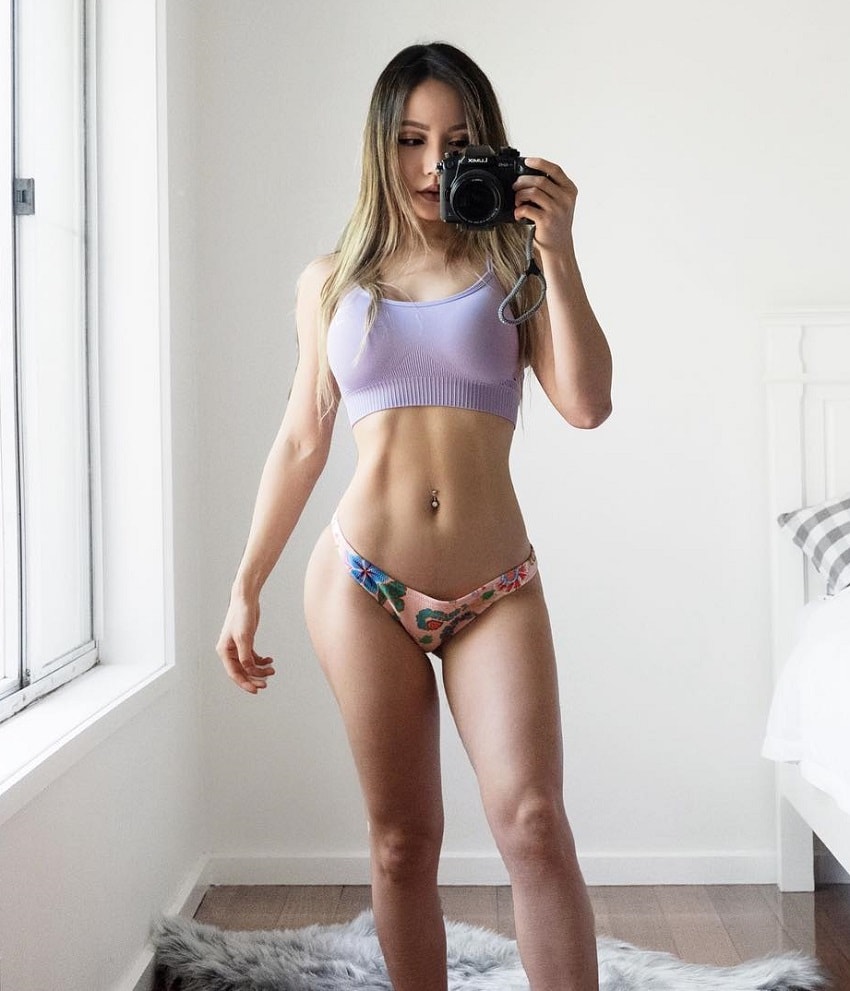 Accomplishments
Fitness Model
Travel and Fashion Blogger
---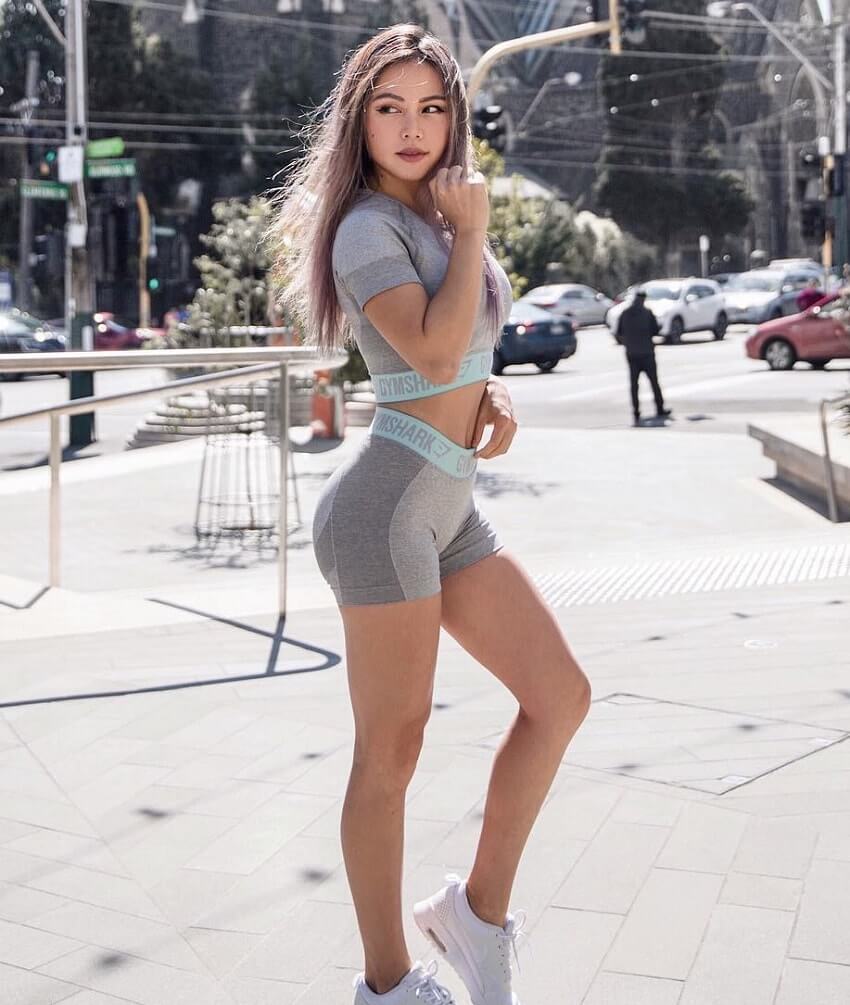 ---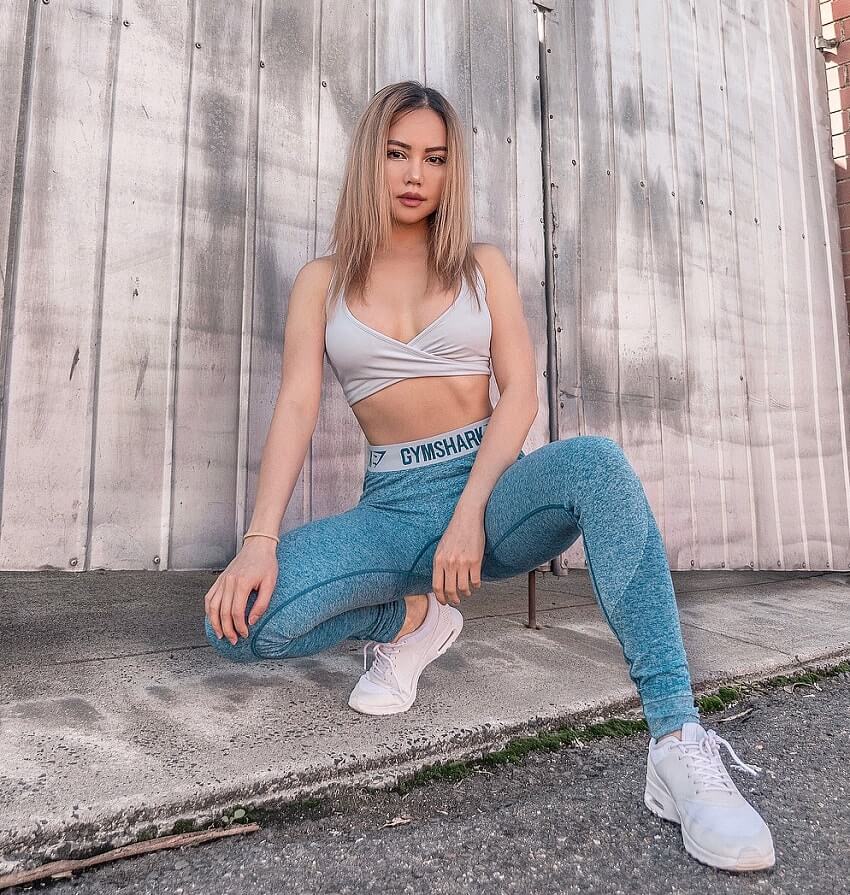 Training
Training on a Busy Schedule
Chloe tries to have at least 3 workouts per week. However, due to her busy lifestyle, this isn't always possible.
If she can only have 1 or 2 weekly training sessions, then Chloe will get the most out of them. She'll train for a short duration but with high intensity. This includes doing short rest between sets (20 seconds) with 20 sets in total.
In terms of reps, Chloe does 12 or more per set. This way she achieves the muscle pump and the intensity needed to shape and sculpt her muscles.
---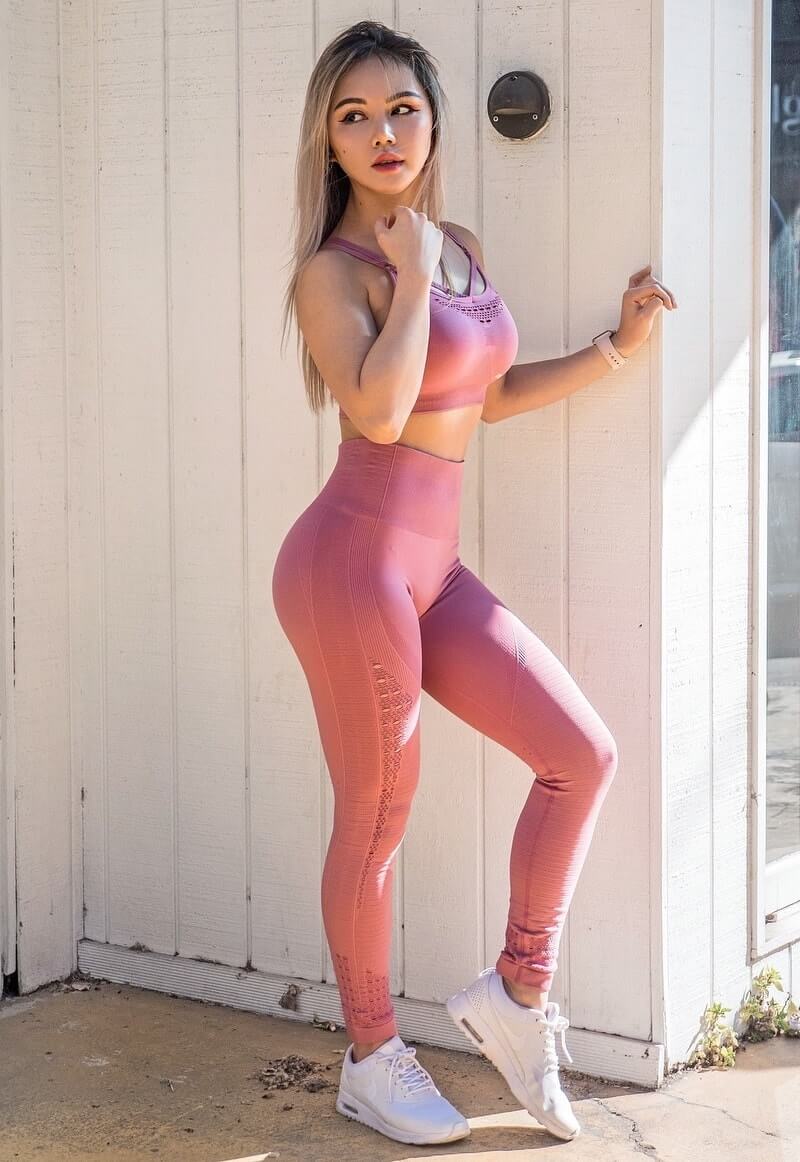 ---
Cardio For Quick Fat Loss
Since Chloe's gym workouts are already intense enough to burn calories, she doesn't do cardio often.
However, on an odd occasion where she wants to drop her body fat even further, Chloe will opt for a quick HIIT session; such as sprints.
---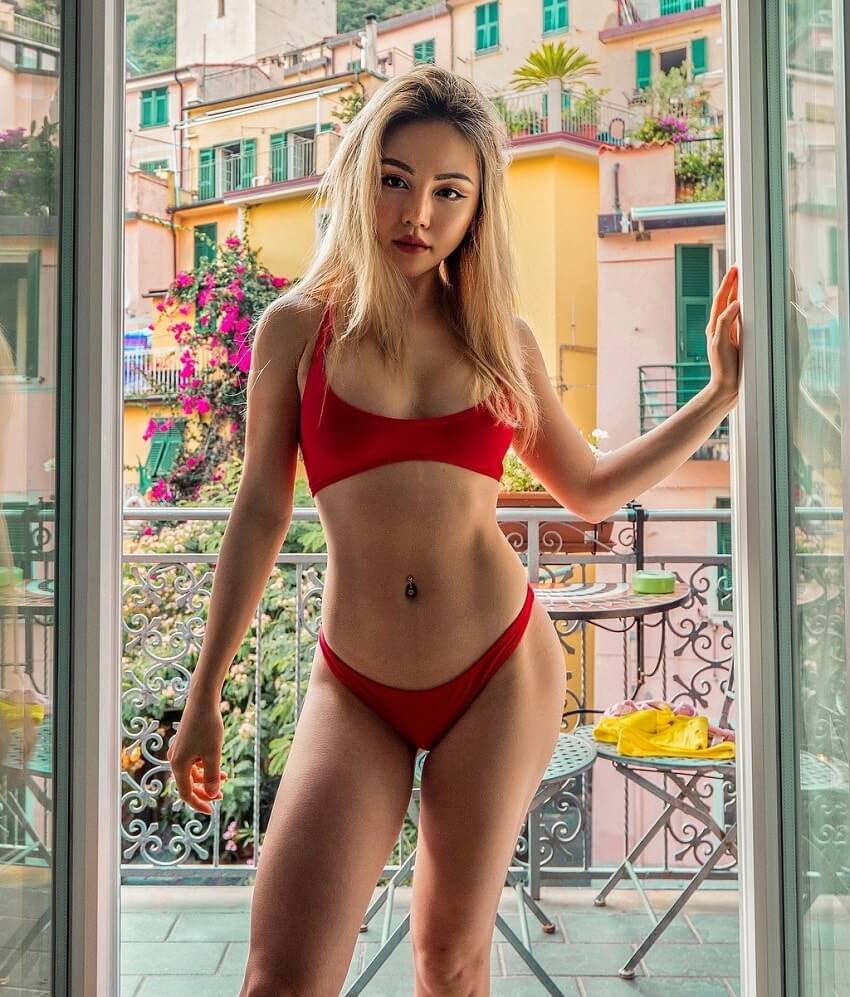 ---
Stretching
After the workout is over, Chloe loves to take 5-10 additional minutes to stretch the muscles she'd trained.
By doing this, Chloe improves her blood flow and improves resistance against injuries.
Fat-Melting Ab Workout
In this ab workout, Chloe does 10 exercises in total. Each exercise lasts 50 seconds and there are only 10 seconds of rest between them. She does this for 10 minutes non-stop.
The exercises are done in the following order;
Reverse Crunch + Leg Drop
Crunches
Scissor Kicks
Russian Twists
Mountain Climbers
Bicycle Crunch
Spider Plank
Plank With Hip Twist
Raised Legs Crunch
Up and Down Plank
---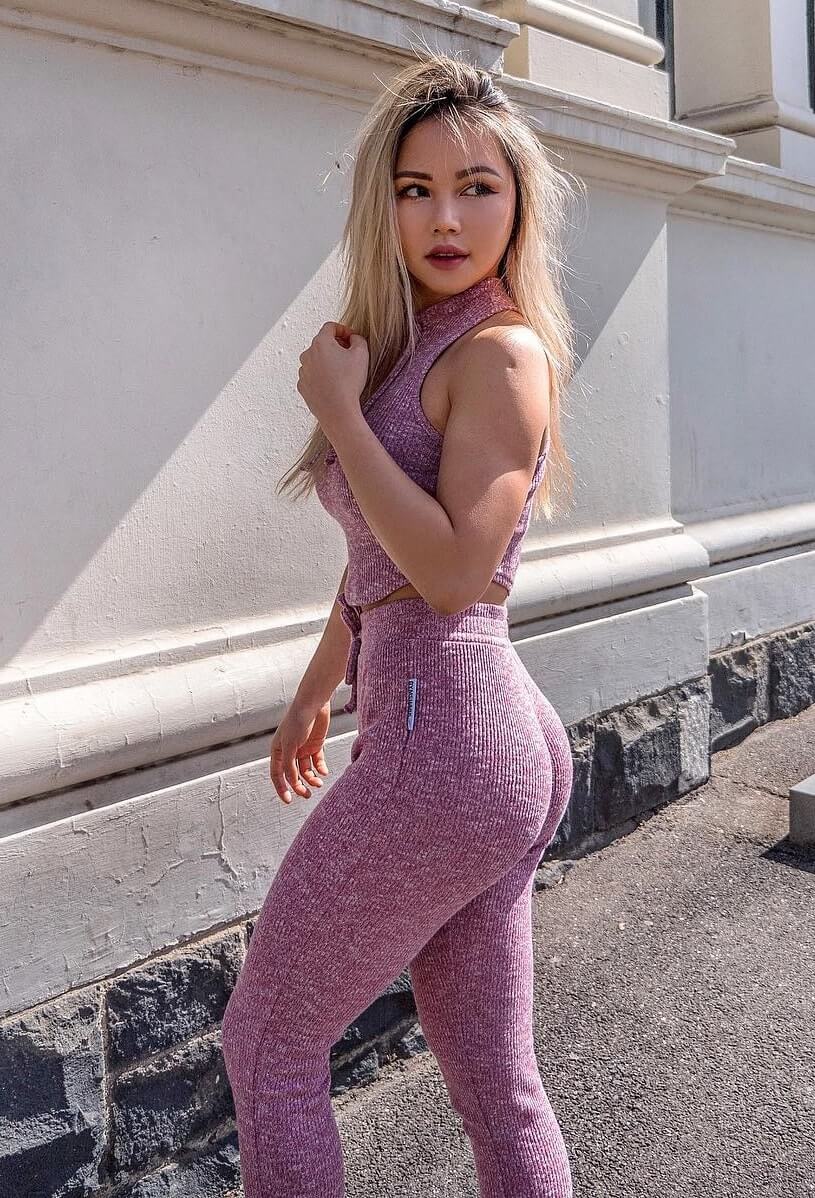 Nutrition
Essential Nutrients
Chloe Ting never restricts an entire food group from her diet. Instead, she eats everything in balanced and moderate amounts. This includes carbs, proteins, and fats.
However, Chloe doesn't just focus on her macronutrients. She also pays special attention to her vitamin, mineral, and fiber intake.
Every day, Chloe eats a lot of vegetables with every meal. This gives her body the phytonutrients and anti-oxidants to fight free radicals that come from stress, along with promoting digestion due to their high fiber content.
Supplements
As for supplements, Chloe only takes them when she can't meet her daily protein goals due to traveling.
In these cases, she'll take a whey protein, along with a multivitamin and mineral formula to cover any gaps in her nutrient supply.
---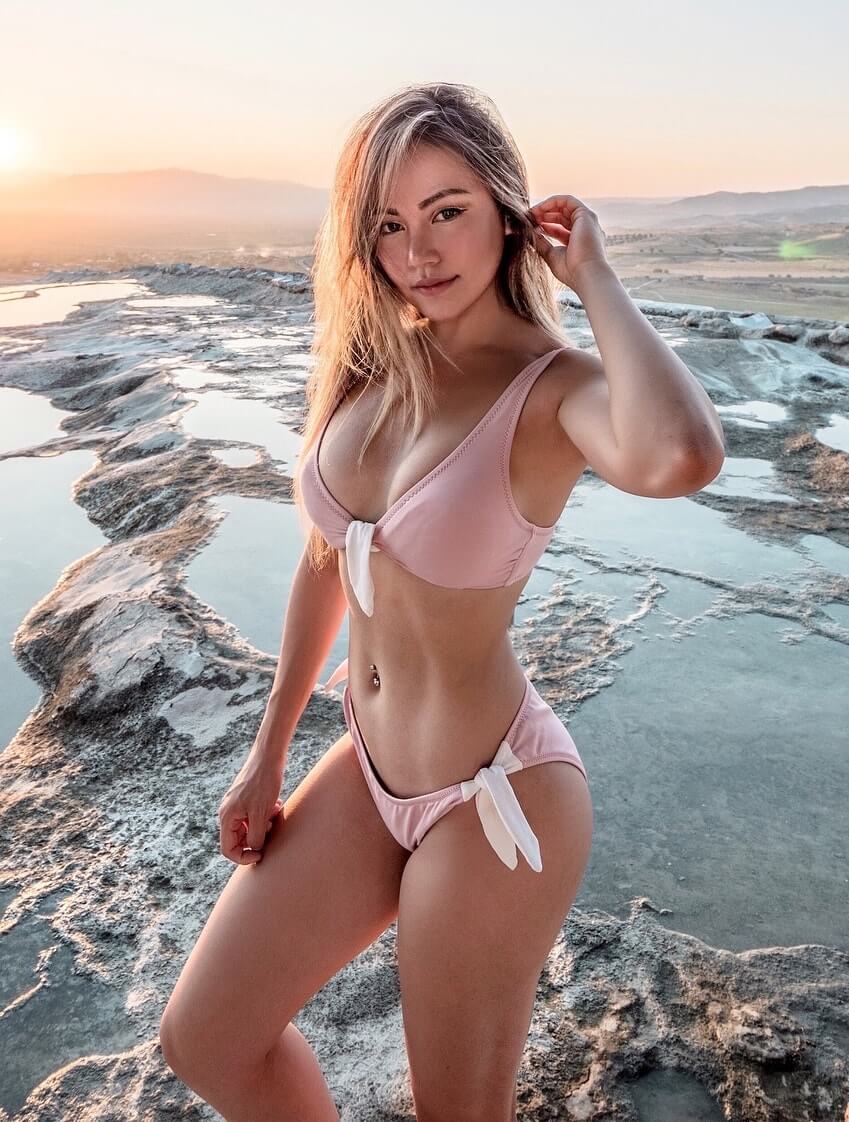 What we can learn from Chloe Ting
What we can learn from Chloe Ting is that even with a busy lifestyle, it's possible to stay healthy and fit.
Chloe works as a fitness model and blogger. As a result, she often travels the world and attends various events. This takes a lot of free time from her, making training and eating healthy challenging at times.
But, Chloe doesn't let her busy life become an excuse for neglecting her health. She carefully plans every meal along with keeping a structured workout routine to stay in shape.
With the same mentality and resourcefulness, you too can overcome any obstacle that stands between you and your ultimate fitness goals.