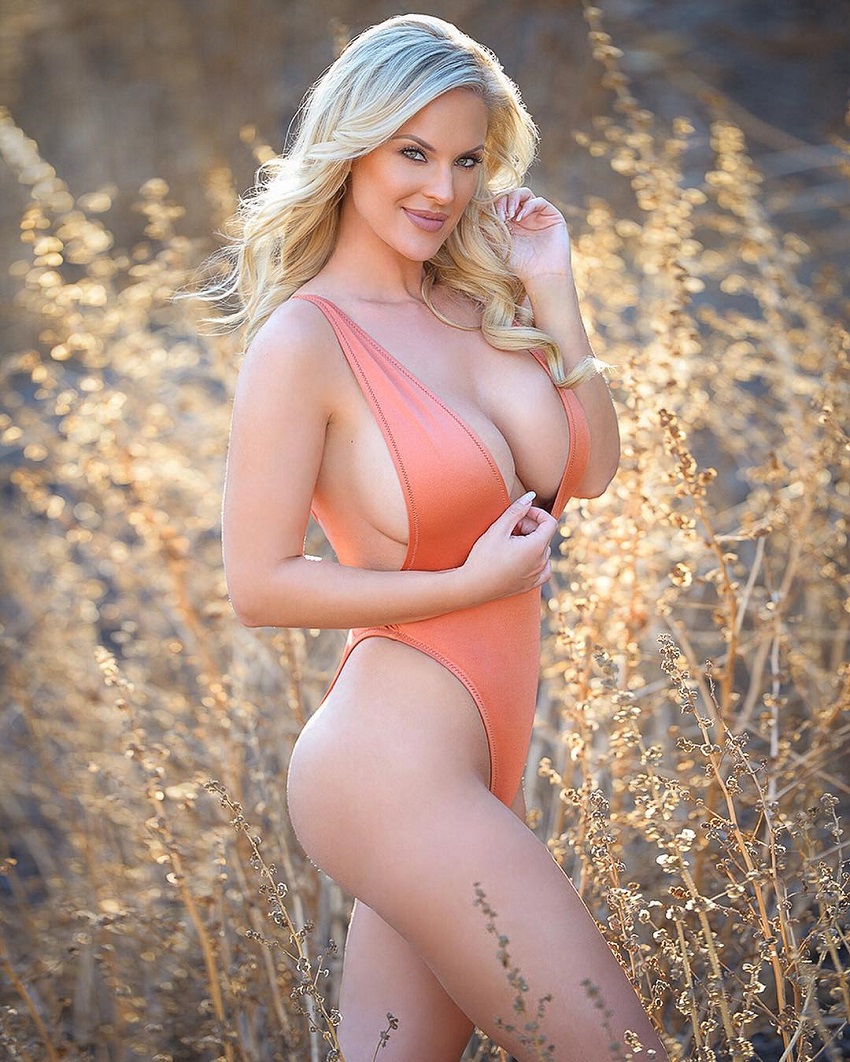 Chanel Renee Jansen
Fitness Model, Entrepreneur
Chanel Renee Jansen is an American internet star, fitness model, and entrepreneur. She's been active on social media since 2014, posting pictures and videos of her workouts and awesome physique. However, Chanel wasn't always a model of fitness like she is today.
Before embarking on her weightlifting journey, Chanel described herself as "very heavy." She wasn't happy with how she felt, or looked. Weighing an unhealthy 175 lbs, Chanel decided to get in shape by going to the gym.
It was a long process, but Chanel made her goals come true. With hard work, along with the help of her partner at the time Rich Piana, Chanel sculpted an amazing physique. She went down from 175lbs to 125lbs of lean muscle and bulging abs.
Carrying on from her success in the gym, Chanel started posting pictures of her transformation on social media. This is when she caught a break – becoming a sought-after fitness model and internet personality recognized for her transformation story.
---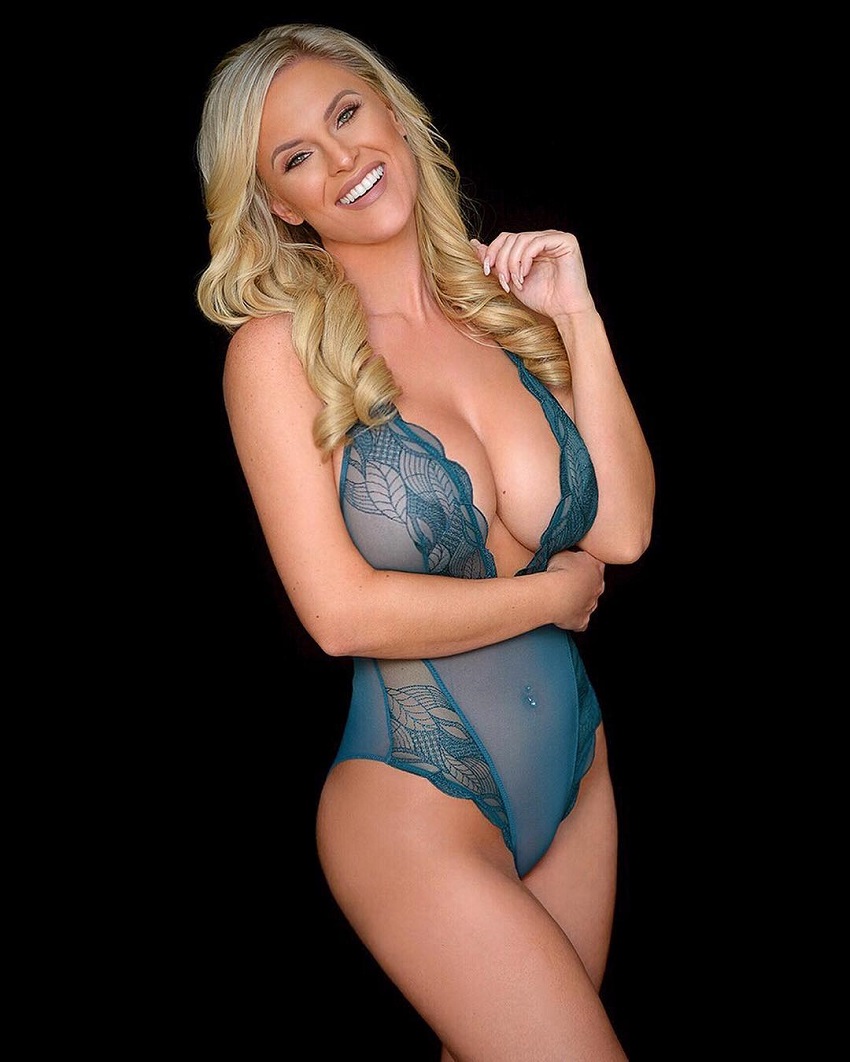 "I was always the fat kid, I was always really shy, and fitness makes me feel so much better about myself, and it makes me feel better about other women. I love to encourage other women to lose weight, and I love to tell my story."
Athlete Statistics
Full Name: Chanel Renee Jansen
Weight
Age
Date of Birth
Nationality
125 - 135lbs (56.7 - 61.2kg)
37
July 5, 1986
American
Profession
Era
Fitness Model, Entrepreneur
2010
| | |
| --- | --- |
| Weight | 125 - 135lbs (56.7 - 61.2kg) |
| Age | 37 |
| Date of Birth | July 5, 1986 |
| Nationality | American |
| Profession | Fitness Model, Entrepreneur |
| Era | 2010 |
---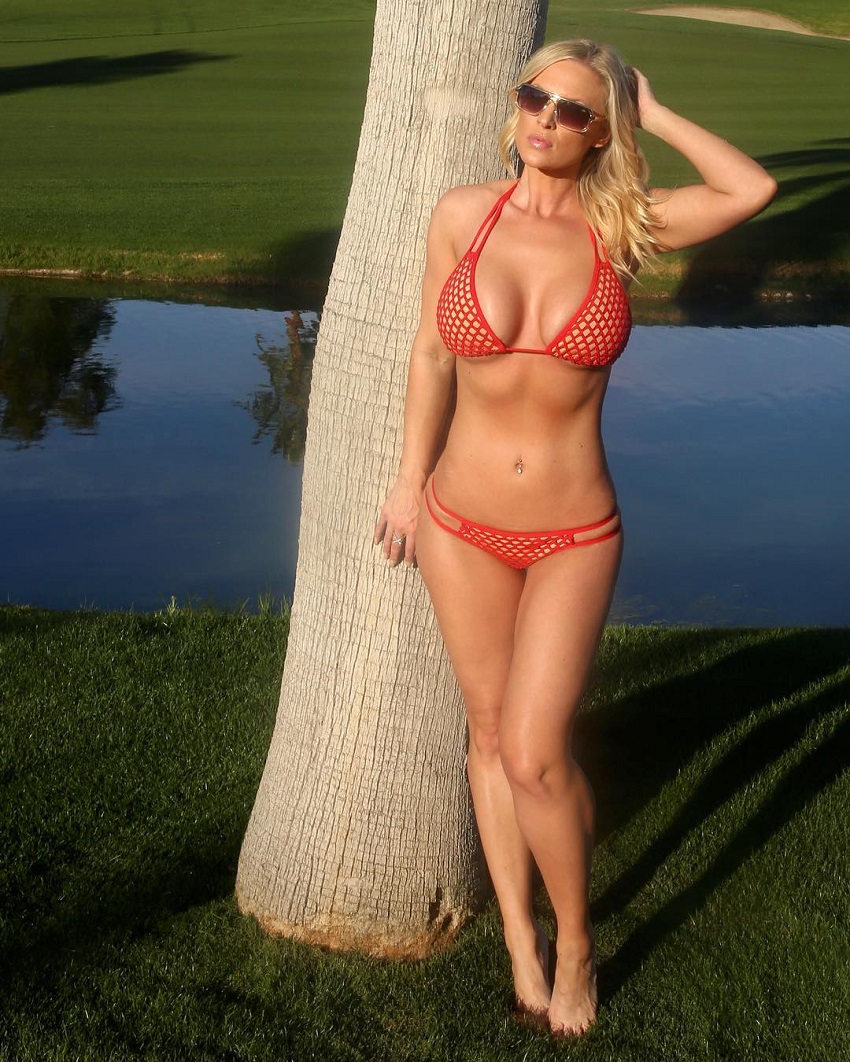 "There are so many other women out there who have a hard time losing weight. They don't think they can do it. I'm proof that you can – I've lost about 50lbs on my own."
Accomplishments
Online Fitness Entrepreneur
Bikini Model
Social Media Influencer
---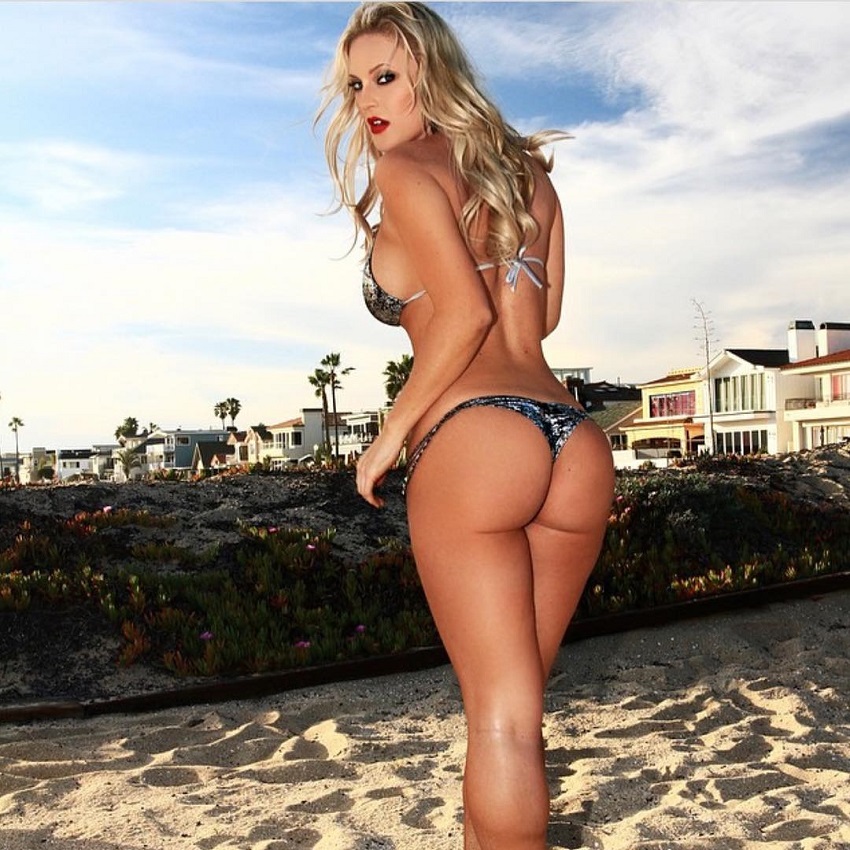 "There are so many paths in life we can choose… Sadly, lately it seems a lot of people are headed down a dark path together like an angry mob full of negative energy."
Biography
From Overweight to Toned and Fit
When Chanel first took on weight training, she weighed 175lbs. Which was far above her ideal weight goal.
Knowing what it would take to sculpt her dream physique, Chanel set out learning as much as possible about training and nutrition – following a 'no stone left unturned' approach to fitness.
Chanel's training regimen was extremely intense. She'd train all seven days per week, doing both cardio and weight training.
After months of 'hardcore' training, Chanel's physique started changing dramatically. Before long, she sculpted a figure she'd always wanted – looking lean, fit, and curvy.
---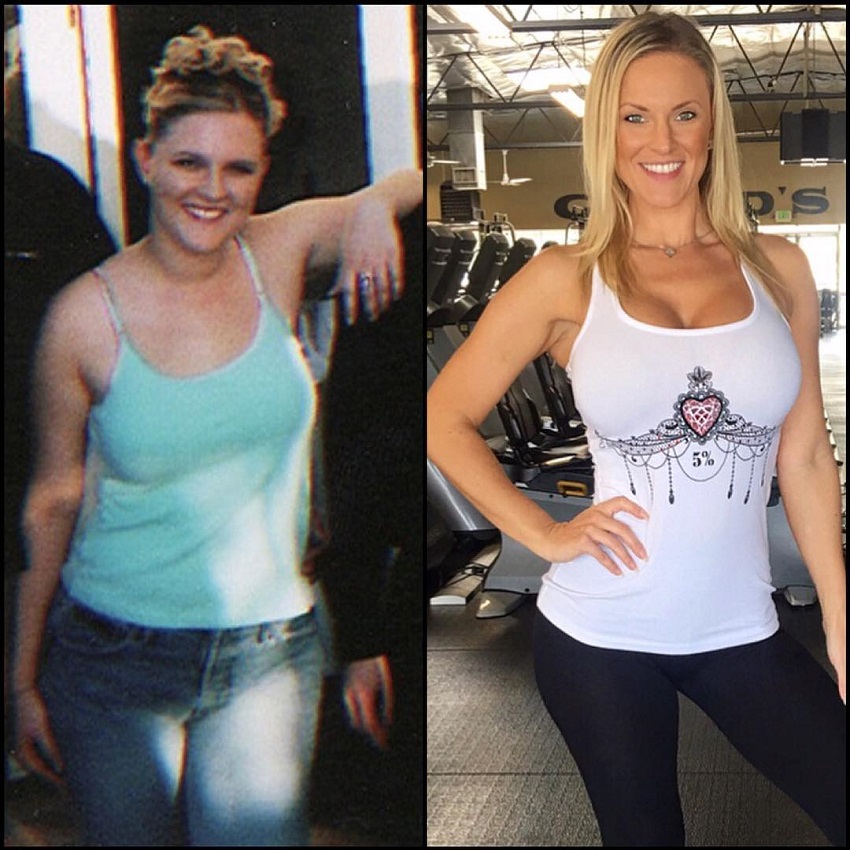 Chanel Renee Jansen's fitness transformation – from 175lbs to 125lbs.
---
Chanel Today
As Chanel's physique grew and improved, so did her ambitions in fitness. In 2014, she decided to start posting pictures and videos of her workouts online.
Her profiles quickly gained traction and it wasn't long before Chanel became a social media icon.
Today, Chanel is recognized as not only a fitness model and online personality, but also an entrepreneur with her very own fitness brand.
Her devotion to her career and body stands as a proof of what can be accomplished with the right mindset in place.
---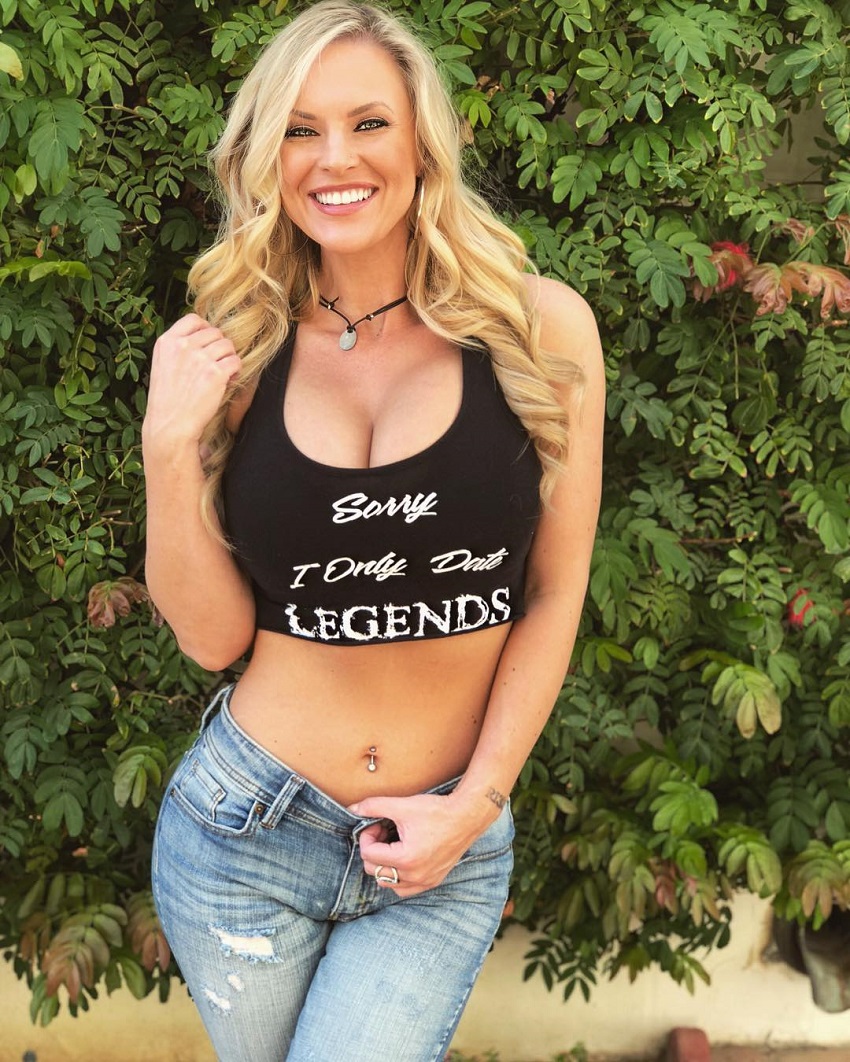 "No matter how far down a dark path you've gone-you always have the option to flip a U-turn and start over. It's not gonna be easy-but you can do it! Don't let the negativity of others bring you down. Rise above, and they'll stay beneath you."
Training
There are no rest days in Chanel's training program. She trains seven days of the week, doing both cardio and strength training for two or more hours in total.
In the own words of Chanel; "I'm in the gym seven days a week, for at least 2 hours at the time. Today, I'm probably going to do back and biceps. Tomorrow, I could do quads and hamstrings.
The next day I could do calves and abs. I always do abs and cardio. Being a woman, you always want to tighten your tummy."
---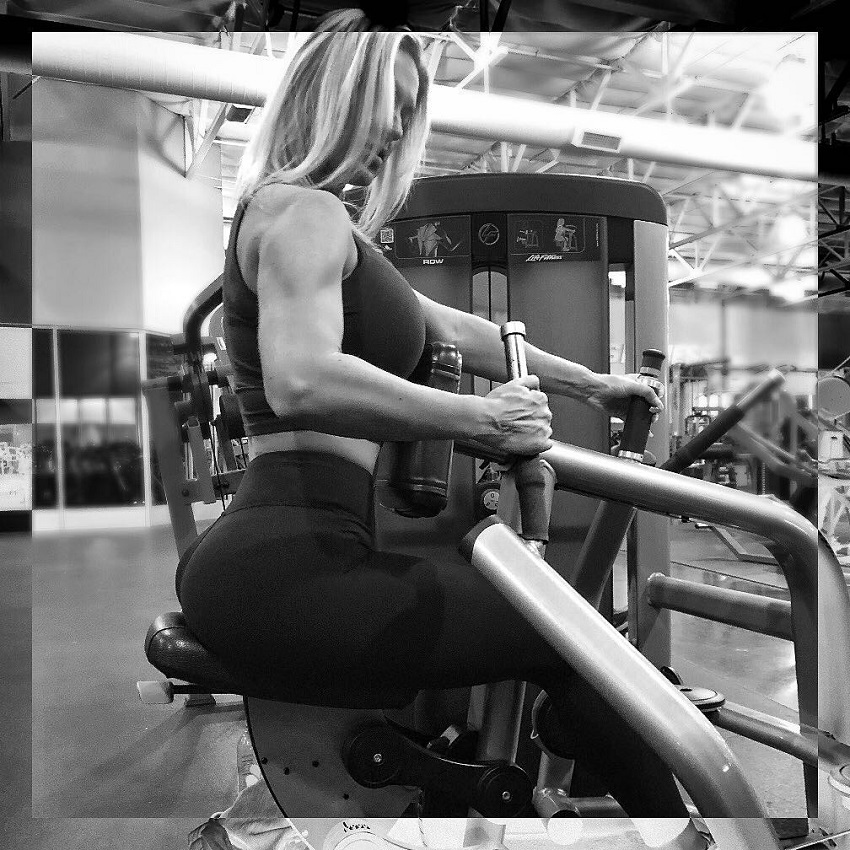 Nutrition
Chanel follows a low-carb, high-protein diet to stay lean. She rarely indulges in 'cheat meals,' enjoying them only on special occasions. Such as vacations, family birthdays, etc.
Her diet isn't easy to follow, but Chanel makes no excuses. She knows that in order to stay in great shape for her photo shoots and events, she needs to stay on top of her diet plan.
---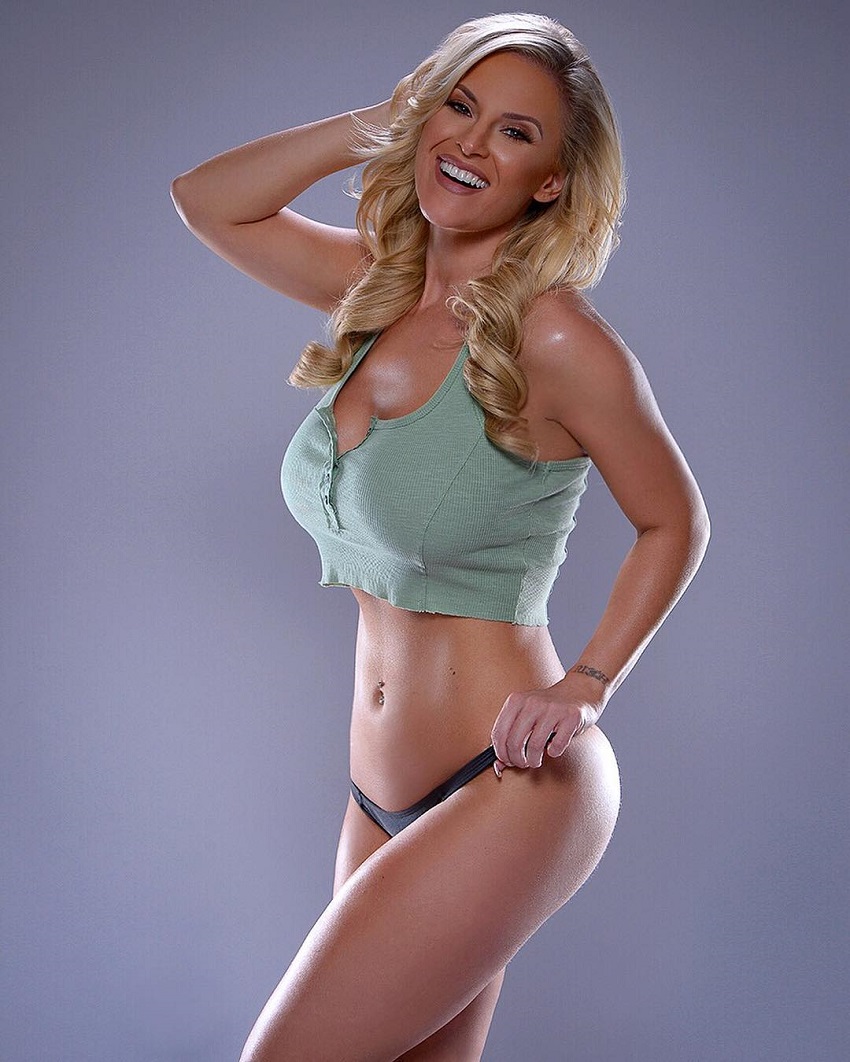 "We have to accept we are all perfectly imperfect. And that's ok! It would be boring if we all looked the same!"
Idols and Influences
Rich Piana's Influence
Rich Piana was one of the people who influenced Chanel on her fitness journey. When she became serious about getting fit, Chanel took advice from her partner Rich who taught her advanced training and dieting techniques.
Equipped with these new 'tools,' Chanel was able to take her physique to a whole new level. After years of consistency, as well as guidance from Rich, Chanel's body looked leaner and more toned than ever before.
Here's Chanel talking about Rich and her new training protocols at the time; "Went from 175lbs to 125lbs, I gained about 10lbs back but it was muscle.
He was training me and I gained muscle, I worked on toning the arms. My waist got a better cut to it, so I'm not as boxy. My glutes have grown quite a bit, I did a lot of squats and weight training with him."
---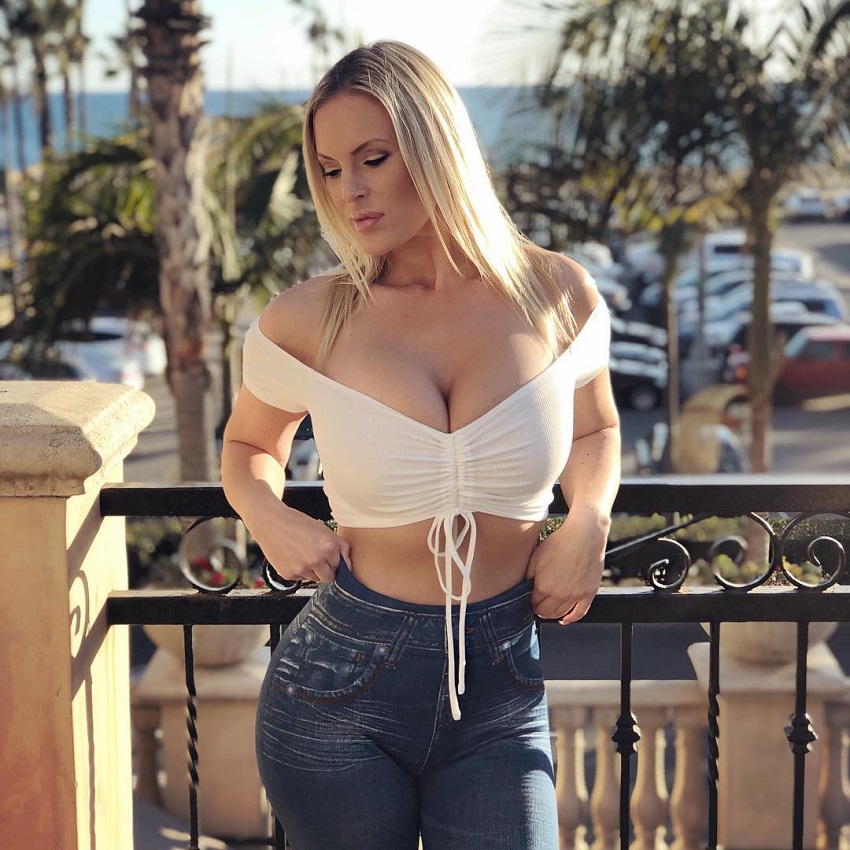 "I hope we all start seeing people with our ears and hearts more than just with our eyes. Stop judging a book by its cover because if you open it up-you might realize you've got a lot of pages in common."
What we can learn from Chanel Renee Jansen
What we can learn from Chanel Renee Jansen is that body transformation is possible, no matter who you are. Chanel says, many women don't believe that they can lose weight and get fit.
However, Chanel is living proof that it's possible to achieve what you want in life, as long as you put in the work. She started at unhealthy 175lbs, and throughout the years of training, was able to lose over 50lbs of excess weight – sculpting a phenomenal figure in the process.
Keep working hard, stay consistent, and believe in yourself. With the same mindset as Chanel Renee Jansen, you too can achieve your very own fitness transformation – just like she did.