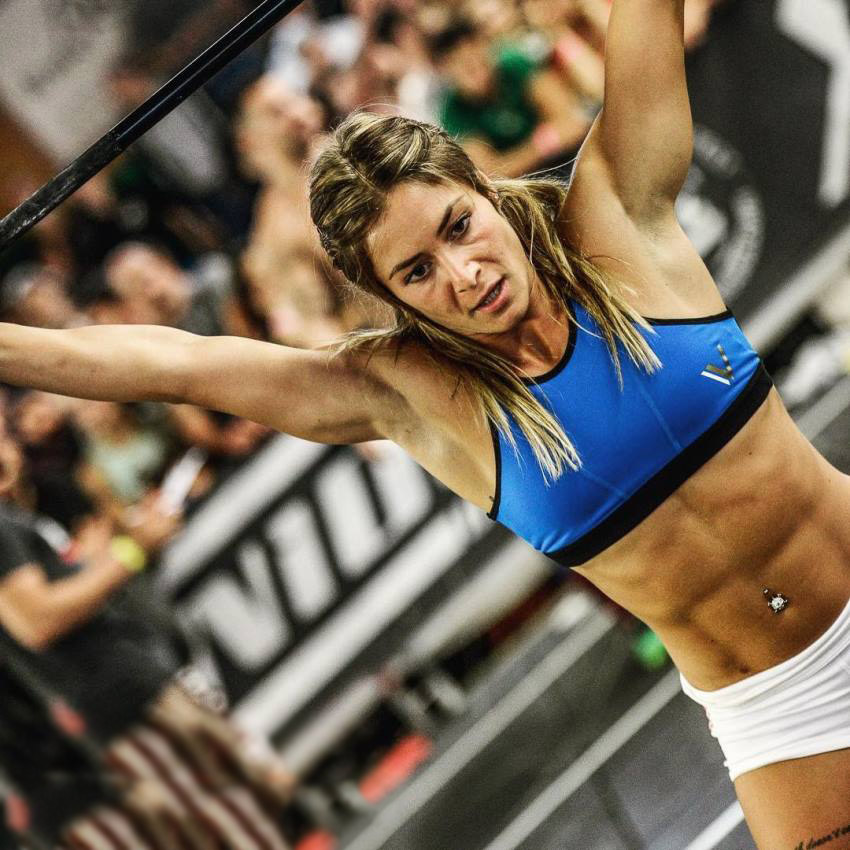 Celia Gabbiani
CrossFit Athlete
Celia Gabbiani is a professional CrossFit athlete originally from Marmande, France. Her journey started when she was 10 years old – Celia started swimming competitively, and from there, she developed a desire for competing in various sports.
Celia was introduced to CrossFit in 2012 by her driving instructor. She quickly became interested in the sport and started competing at the age of 21. It didn't take Celia long to start making a name for herself, winning her first few competitions and sharing her success on the internet.
This is her story:
---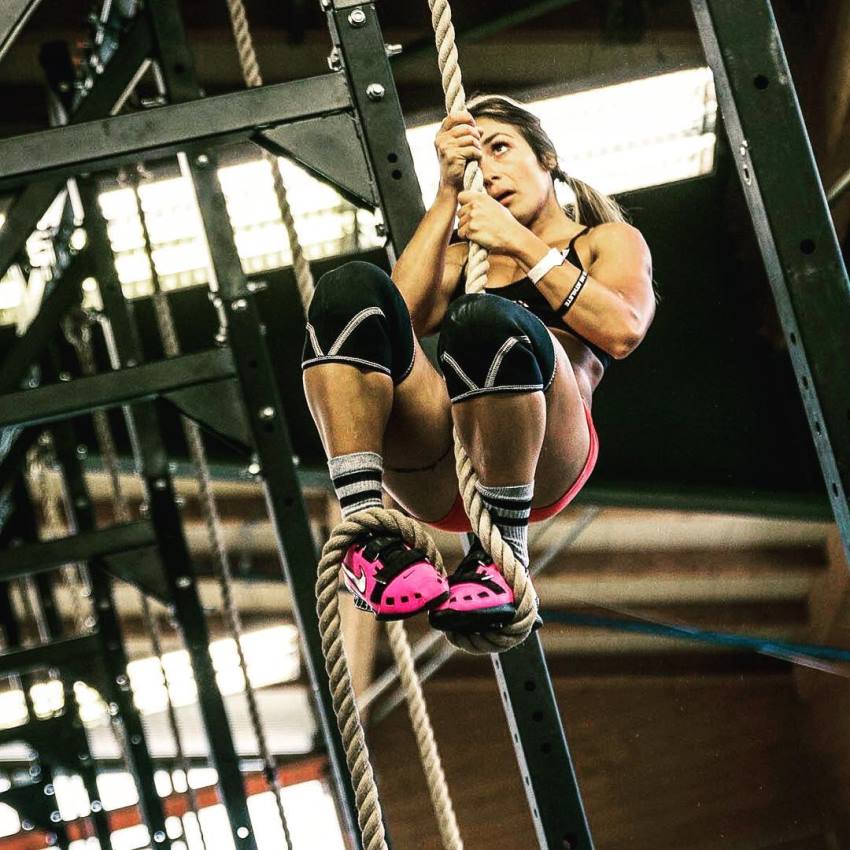 "Dream tonight and then wake up the next day ready to make them true."
Athlete Statistics
Full Name: Cecilia Gabbiani
Weight
Height
Year of Birth
Nationality
125 - 135lbs (56.7 - 61.2kg)
5'2" (157.5cm)
1990
French
Profession
Alias
Era
CrossFit Athlete
Cecé
2010
| | |
| --- | --- |
| Weight | 125 - 135lbs (56.7 - 61.2kg) |
| Height | 5'2" (157.5cm) |
| Year of Birth | 1990 |
| Nationality | French |
| Profession | CrossFit Athlete |
| Alias | Cecé |
| Era | 2010 |
---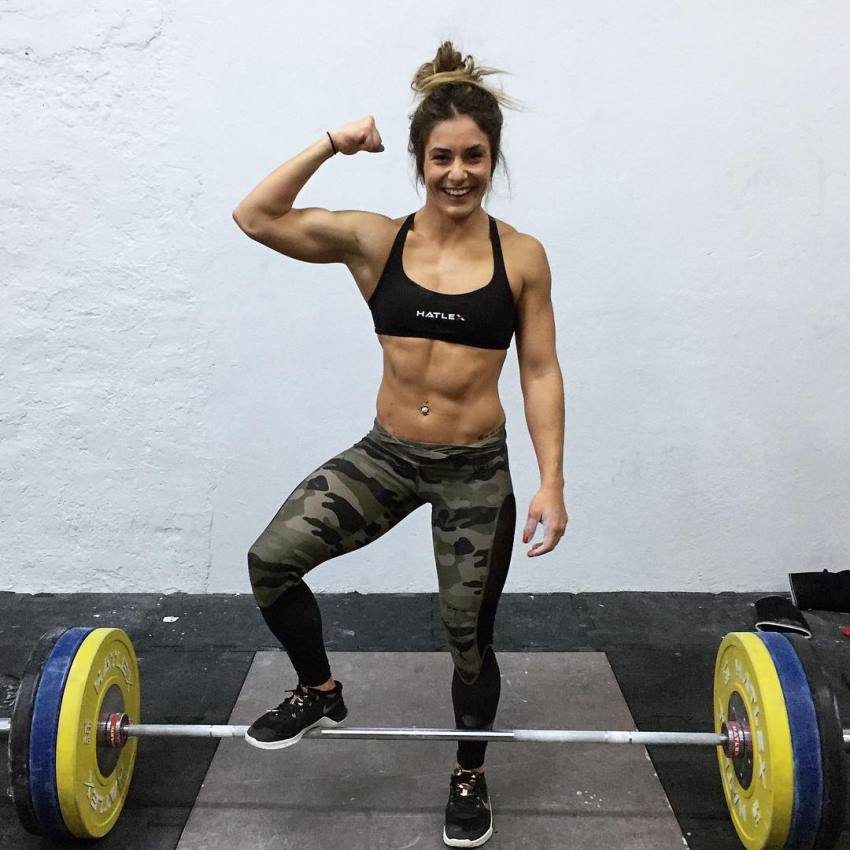 "I always wanted competition."
Accomplishments
Strength Records
Deadlift: 130kg
Back squat: 100kg
Snatch: 63 kg
Clean & Jerk 75kg Jerk: 79kg
Over head squat: 55kg
---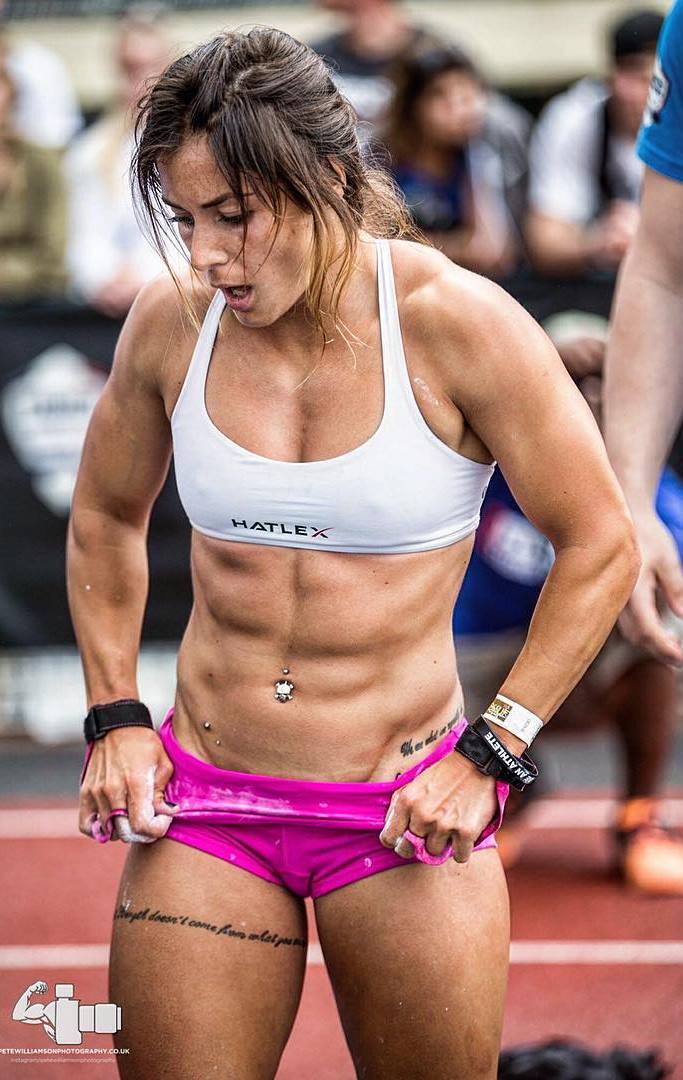 Biography
A Professional Swimmer
Born in 1990, in Marmande, France, Celia Gabbiani was introduced to sports by her older sister when she was 6. According to Cecilia, she doesn't remember how it all started but says that she noticed the desire for competing early on in her childhood.
Celia started swimming together with her sister at the age of 10 and started competing in the discipline when she was 13. Her sister eventually quit, but Celia continued swimming professionally for several more years.
At the age of 19, Celia  moved to Toulouse in order to get her lifeguard diploma. During that time, she stopped participating in swimming competitions and started searching for a job.
She spent 3 years in Toulouse, gaining experience in different fields, and meeting new people. Besides being a professional swimmer, Celia was also a make-up artist at the time.
Celia's Interest in CrossFit
While she was in Toulouse, Celia was applying for her driver's license test. She found out about CrossFit from her instructor, Erick Monoyer, who was the son of CrossFit trainer Patrick Monoyer, and told her that she had a potential to excel at the sport.
Celia said she was always an adventurous person and she liked to experiment with everything, so she decided to "give it a shot."
She started training at CrossFit Chin Menton under the guidance of Patrick, who began tailoring specialized programs for Celia. She said that thanks to her coach, she was able to progress fast in all of the CrossFit exercises, and was soon ready to start competing.
By the time she was 23, Celia "forgot about swimming", as she turned her focus on making CrossFit her top priority.
---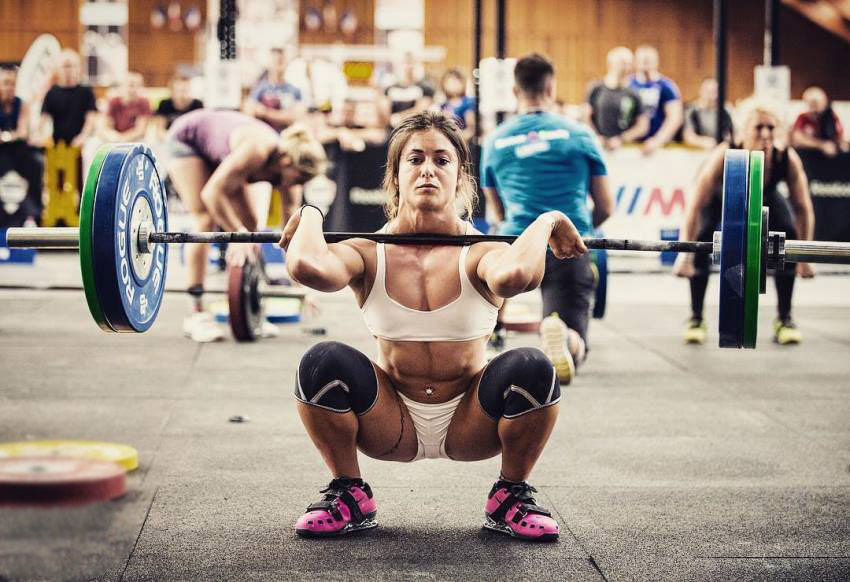 ---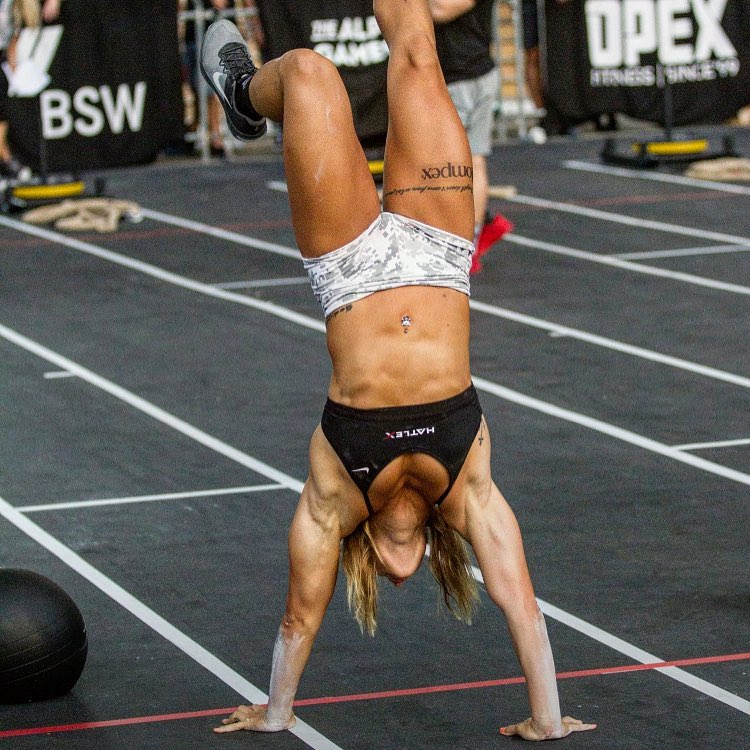 ---
First Competitions and Criticism
Celia felt like she was in a "small family" whenever she trained CrossFit with her trainer and friends and said how she fell in love with competing and training after some time.
Her first competition came 3 months later, in Spring 2013, and Celia realized she had a problem with heavy weights. She wasn't used to weightlifting, and because of that, she only managed to qualify for the Throwdowns Europe. It was at that point that she joined a gym and started lifting heavier weights in order to bring up her weak points and to eventually win a strength competition.
According to Celia, all the strength training changed her body shape, and her parents and friends "weren't very supportive" of her transformation. That period of her life was tough for Celia, as she said that she thought of quitting the sport altogether because her friends and family were telling her that she was becoming "too muscular."
However, Celia continued training regardless of the comments and said; "I said to myself, I am going to sacrifice myself. I prefer to have a more muscular body and I don't know why a muscular girl could not be feminine."
Becoming Popular
Celia continued with her competitions and achieved respectable results. She also started sharing her journey with her followers on the internet.
In the future, Celia wants to become successful in CrossFit and become known worldwide, just like one of her inspirations, Andrea Ager.
---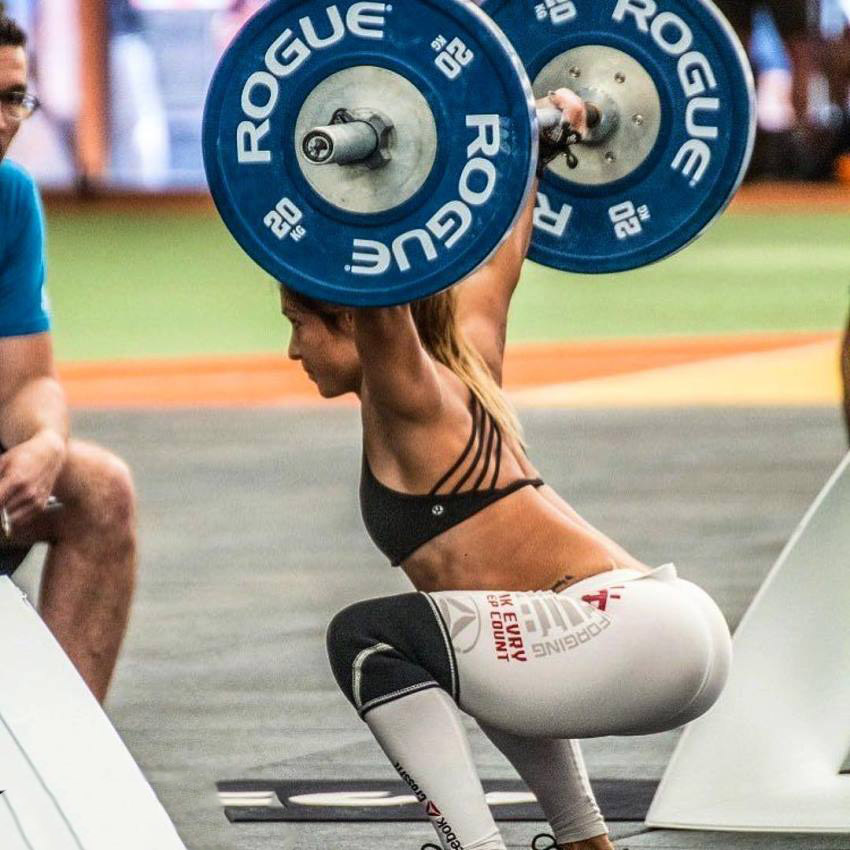 Training
Swimming and Cardio
Celia likes to either run outside or swim when doing cardio. It's something she likes to do recreationally, and it's also good for her health, she says.
She does cardio 3-6 times per week, depending on her conditioning and how she feels at that particular moment.
Bodyweight Training over Weightlifting
Even though she has some impressive strength feats in the gym, Celia says she prefers doing bodyweight exercises over lifting weights. "It's a great form of cardio and is also a great way to improve strength and build muscle," Celia claims.
Her favorite exercises are push-ups, pull-ups, box jumps, hand stand push ups, and almost any other bodyweight exercise.
Celia has developed a strong and muscular back over the years, and she attributed her progress to 2 exercises – deadlifts and pull-ups.
---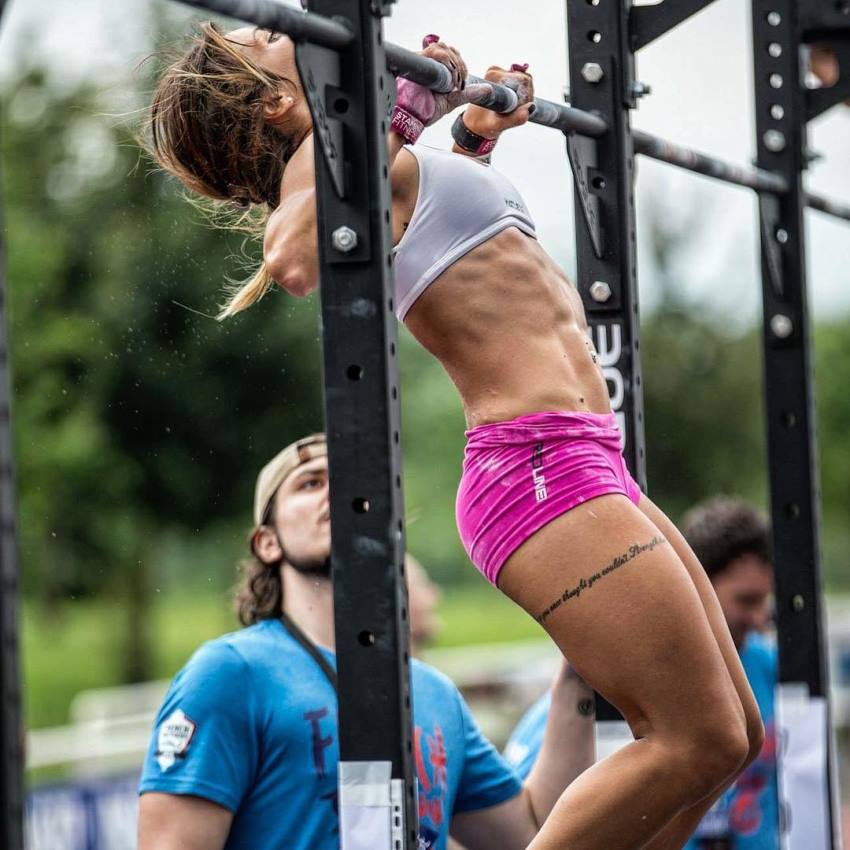 Nutrition
Celia doesn't have a particular diet. She does cardio up to 6 times per week, and also trains heavy, which allows her to have a varied diet with a lot of freedom when it comes to calorie consumption.
Even though she doesn't pay special attention to her calorie intake, Celia still likes to eat healthy food and says that micro nutrients are even more important than macro nutrients. Typical foods that Celia eats are vegetables, fish, almonds, fruit.
She also allows herself to eat less healthy foods sometimes in order to reduce cravings. Some of these foods are chocolate muffins, cookies, brownies, and milk shake.
---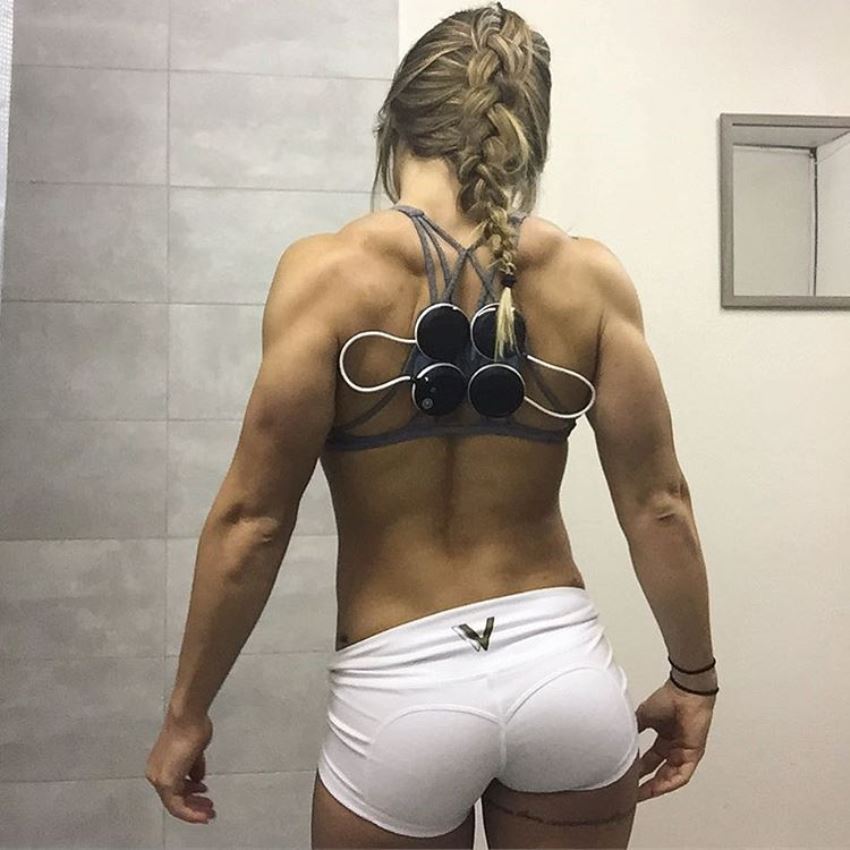 Idols and Influences
Celia's favorite idol and an inspiration in CrossFit is Andrea Ager. She looks up to her and hopes to replicate Andrea's strength feats and achievements one day.
---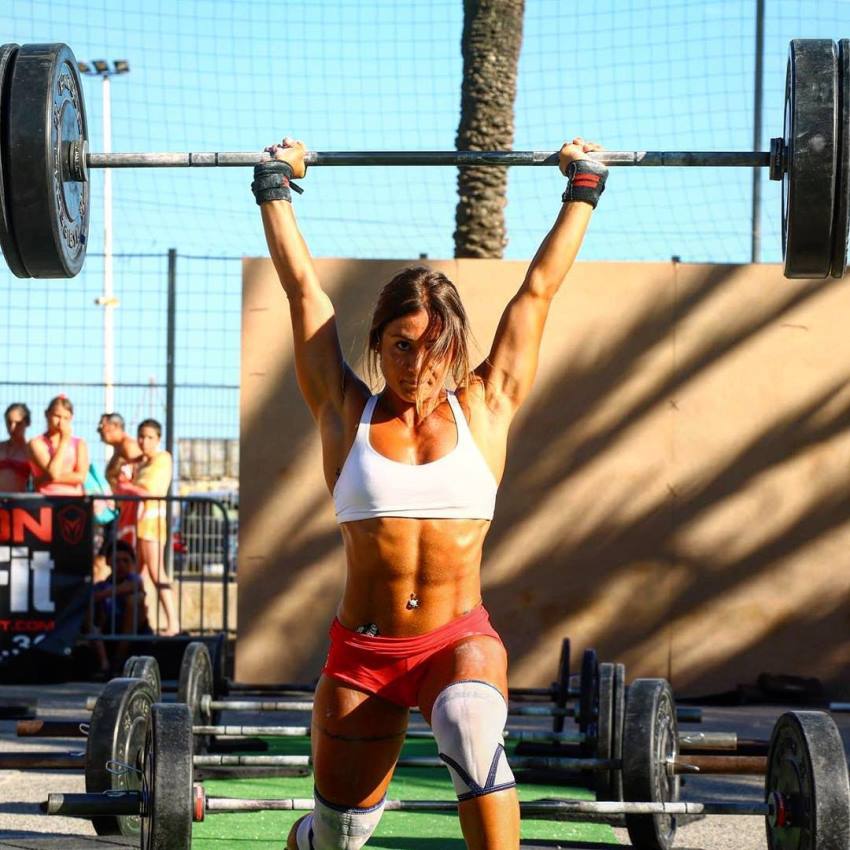 ---