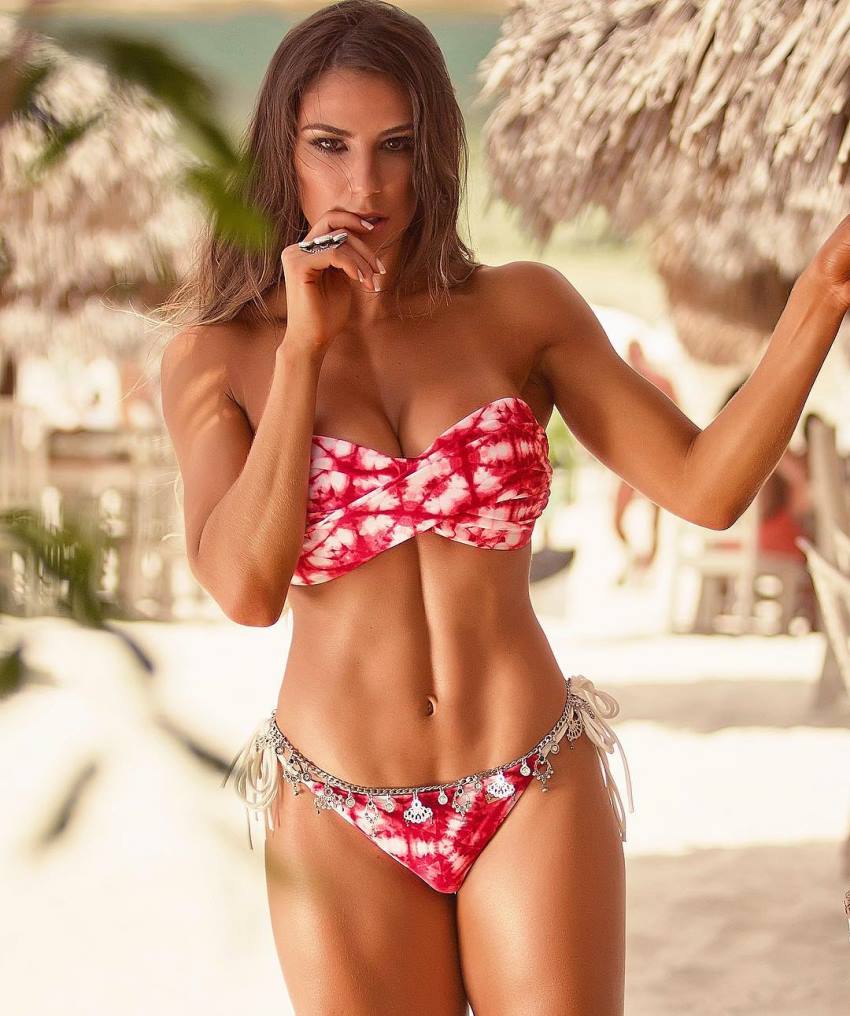 Carol Saraiva
Fitness Model, Personal Trainer, Entrepreneur
Carol Saraiva is a fitness model and personal trainer who lives and works in Brazil. She's popular for her chiseled figure, which she attained through years of hard work in the gym.
Up until the age of 12, Carol played a lot of sports. Even though she was passionate about playing these sports, Carol suffered numerous injuries. This is when she decided to visit the doctor to ask for help. Carol's doctor advised her to train with weights in order to strengthen her muscles and joints.
Carol listened to the doctor's advice, commencing on her weightlifting journey at 12 years old. Throughout the months, she improved her physical fitness, becoming stronger and more toned at the same time. In the process, she developed a passion for weightlifting.
Since then, Carol has built a healthy career in fitness, achieving success as an online personal trainer and fitness model.
This is her story:
---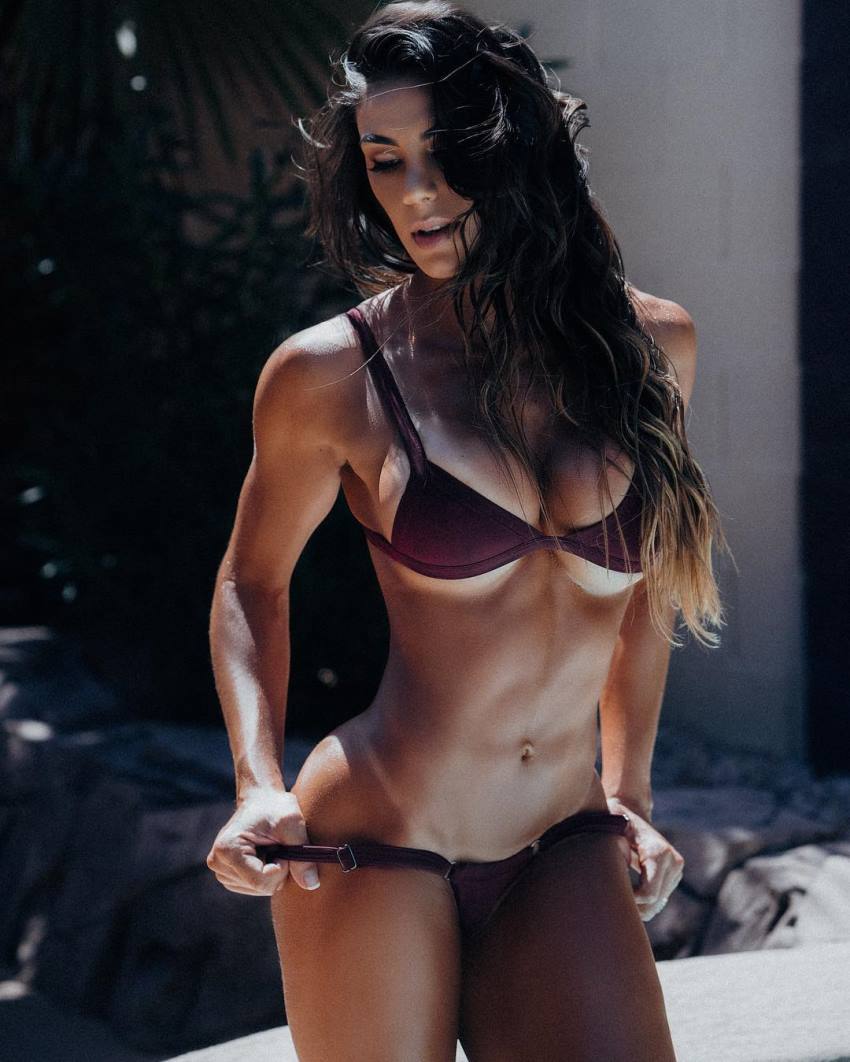 "Throughout my fitness journey, I have learned some difficult lessons about what happens when your mindset doesn't support your goals. You may want to achieve a goal, but if you aren't willing to keep an optimistic and positive mindset, you will not succeed.

While this may seem simple and obvious, we rarely spend time thinking about what really want. Let's change that. You will immediately start to notice a difference in how you approach your goals and how you feel about yourself."
Athlete Statistics
Full Name: Carol Saraiva
Weight
Height
Bust
Hips
135 - 145lbs (61.2 - 65.8kg)
5'5" (165cm)
35''
37''
Waist
Age
Date of Birth
24''
38
August 1, 1985
Nationality
Profession
Era
Brazilian
Fitness Model, Personal Trainer, Entrepreneur
2010
| | |
| --- | --- |
| Weight | 135 - 145lbs (61.2 - 65.8kg) |
| Height | 5'5" (165cm) |
| Bust | 35'' |
| Hips | 37'' |
| Waist | 24'' |
| Age | 38 |
| Date of Birth | August 1, 1985 |
| Nationality | Brazilian |
| Profession | Fitness Model, Personal Trainer, Entrepreneur |
| Era | 2010 |
---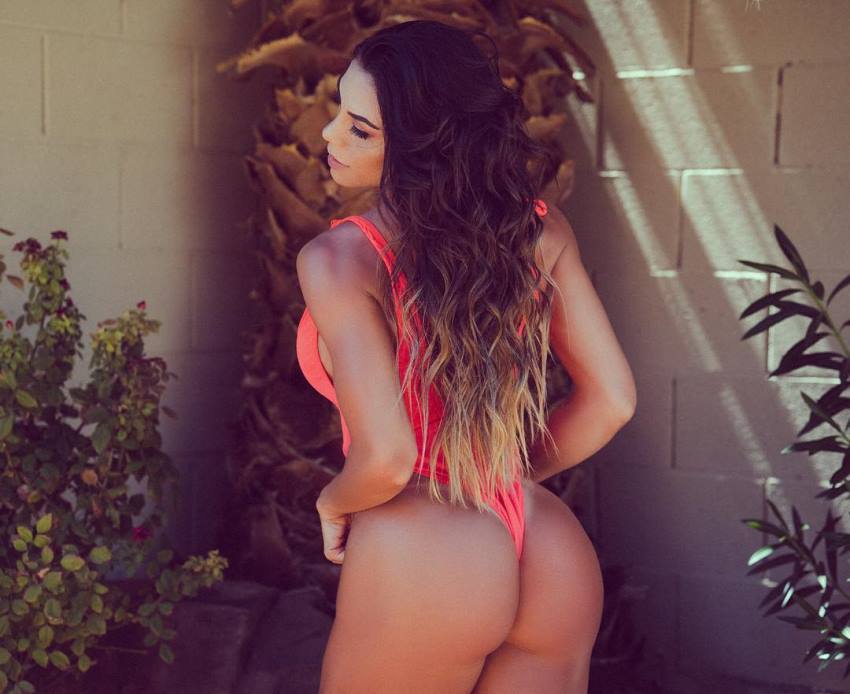 Accomplishments
Personal Trainer
Fitness Model
Entrepreneur (Clothing Line)
---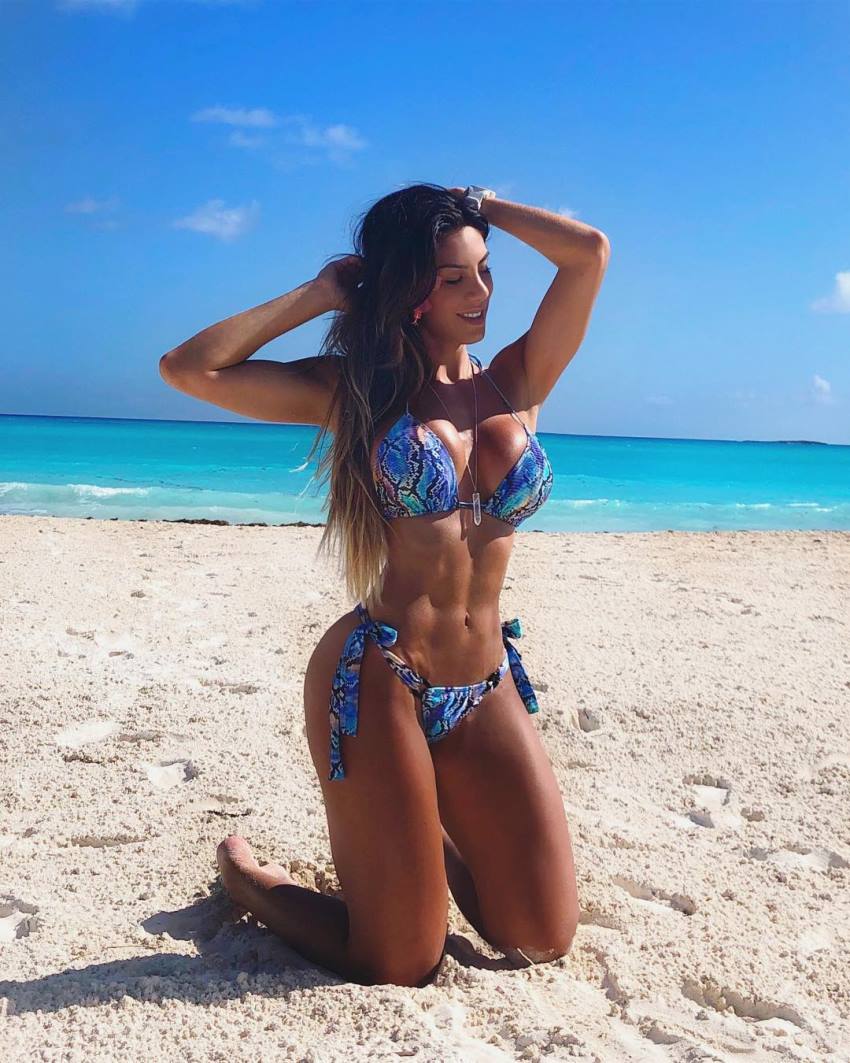 Biography
Excess Physical Activity and Injuries
Carol Saraiva was born in Brazil in 1985, and throughout her childhood, she always showed an interest in sports. As a teenager, Carol spent a lot of time playing volleyball. She said; "I played volleyball and when I was not practicing volleyball, I was practicing another physical exercise."
However, Carol often put her body under too much stress when playing these sports. As a result, she began to suffer from numerous injuries.
Wanting to put an end to her frequent injures once and for all, Carol went to the doctors looking for advice on injury prevention. The doctor suggested weight training as an option to strengthen her muscles.
Carol listened to the doctor's advice, entering a gym for the first time at 12 years old.
Carol's Bodybuilding Beginnings
After a few months of training in the gym, Carol was able to strengthen her muscles and joints. Furthermore, she developed a passion for lifting weights throughout this process.
It was at this point Carol stopped playing sports and began dedicating more of her time to training in the gym. Carol then started researching articles and magazines about training and nutrition – driving home her dedication to improving her physique even further.
Here's Carol talking about her beginnings in bodybuilding; "As I started very early I didn't have much information on how important it was to maintain adequate nutrition. I had the guidance of the gym instructor and the food was very intuitive."
Because of her dedication to bodybuilding, Carol was able to quickly progress in both strength and size. After a few years of lifting weights, she sculpted an awe-worthy physique.
---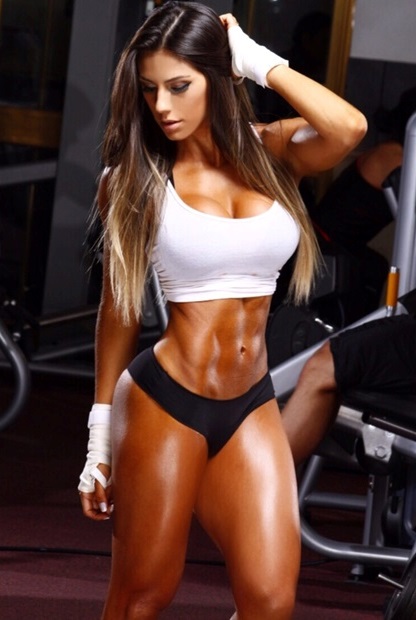 ---
Improving Her Knowledge
At the age of 18, Carol took a physical education course to enrich her knowledge of weight training. In 2006, she developed her knowledge even further when she met her husband Eduardo Correa. As a nutritionist and bodybuilder, Eduardo helped Carol learn everything about training and nutrition, as Carol says; "with him, I learned a lot of what I know today."
In 2007, Carol moved to Europe to study Sports Sciences along with Sports Nutrition. After several months, she came into her own as an expert nutritionist and personal trainer.
Eventually, Carol began spreading her influence on the internet – becoming an online coach. Throughout the years, her popularity surged, allowing her to become an online fitness icon.
---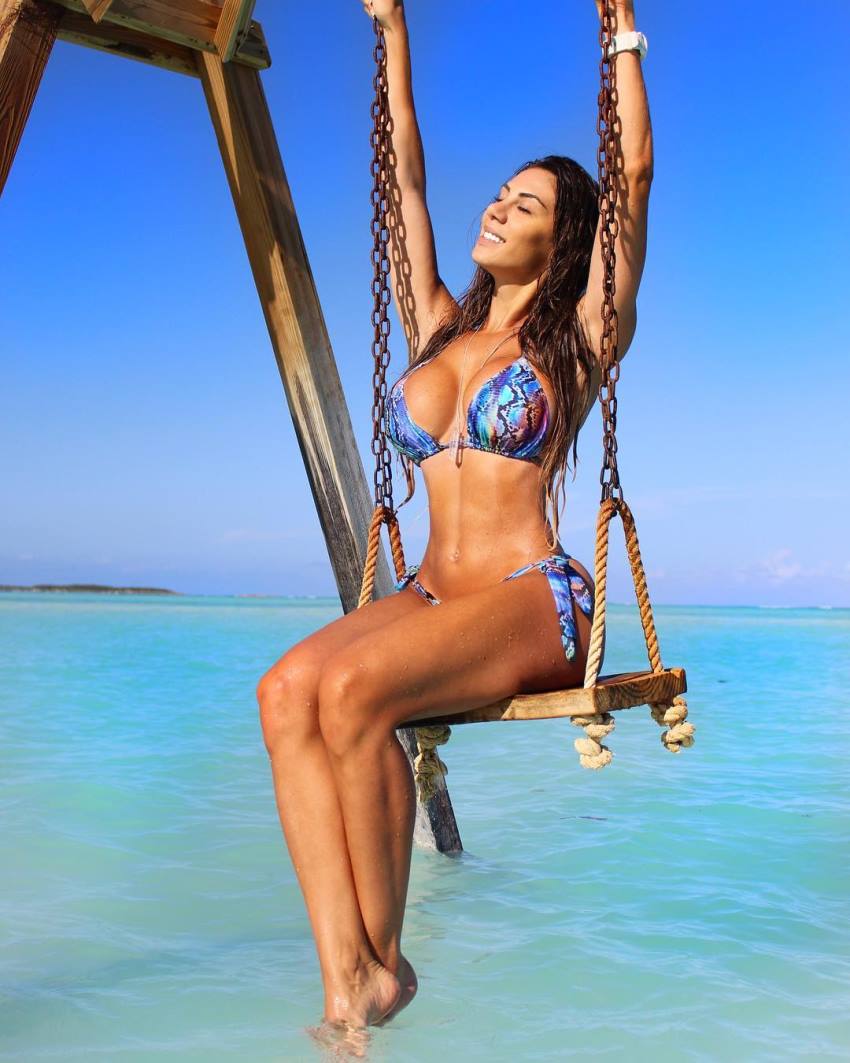 "Our ability to act will be a very important factor in determining our success, and it is our discipline that we should improve on a daily basis. It's not a gift or a trait. It's a habit that must be developed.

No matter who you are or what you have done in life, you can develop this habit to increase your success."
Training
Carol's Favorite Body Parts
Carol's favorite body parts are her legs and shoulders. She exercises her legs using mainly compound movements, such as squats and deadlifts. Carol believes that when it comes to developing strong and muscular legs, it's all about going heavy and hard.
This is Carol talking about how to sculpt strong legs; "If there is a muscle group in which creativity with exercises is not always the best thing to do, it is certainly the legs. Massive legs are rarely built by chance. Instead, that really brings the results with leg training is consistent and heavy-weight training using basic compound movements."
As for her shoulders, Carol's favorite exercises for this body part are the shoulder press and lateral raises. Carol says, by developing broad shoulders, she creates an illusion of having a smaller waist.
---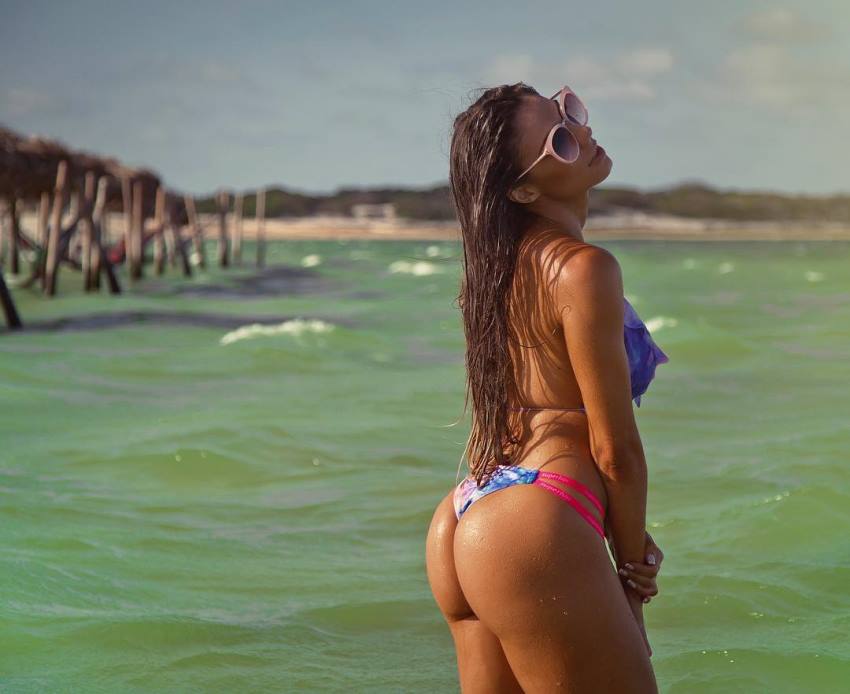 ---
Cardio on Weekends
Because Carol has a clean diet all year-round, she doesn't need to do cardio every day. Instead, she does it only on the weekends.
Her top 3 forms of cardio are:
Sprints
Steady-pace walking (outdoors or on a treadmill)
Stairmasters (also works on Carol's glutes)
---
Nutrition
Carol's Advice on Having a Thin Waist and Ripped Abs
According to Carol, getting ripped and having a small waist is all about the diet. She says, no matter how many crunches she does, she won't stay lean if her diet isn't clean.
Because of this, she advises adopting a clean diet based on low carb intake. By following this rule, Carol believes it's easy to attain a small waist and a lean midsection.
---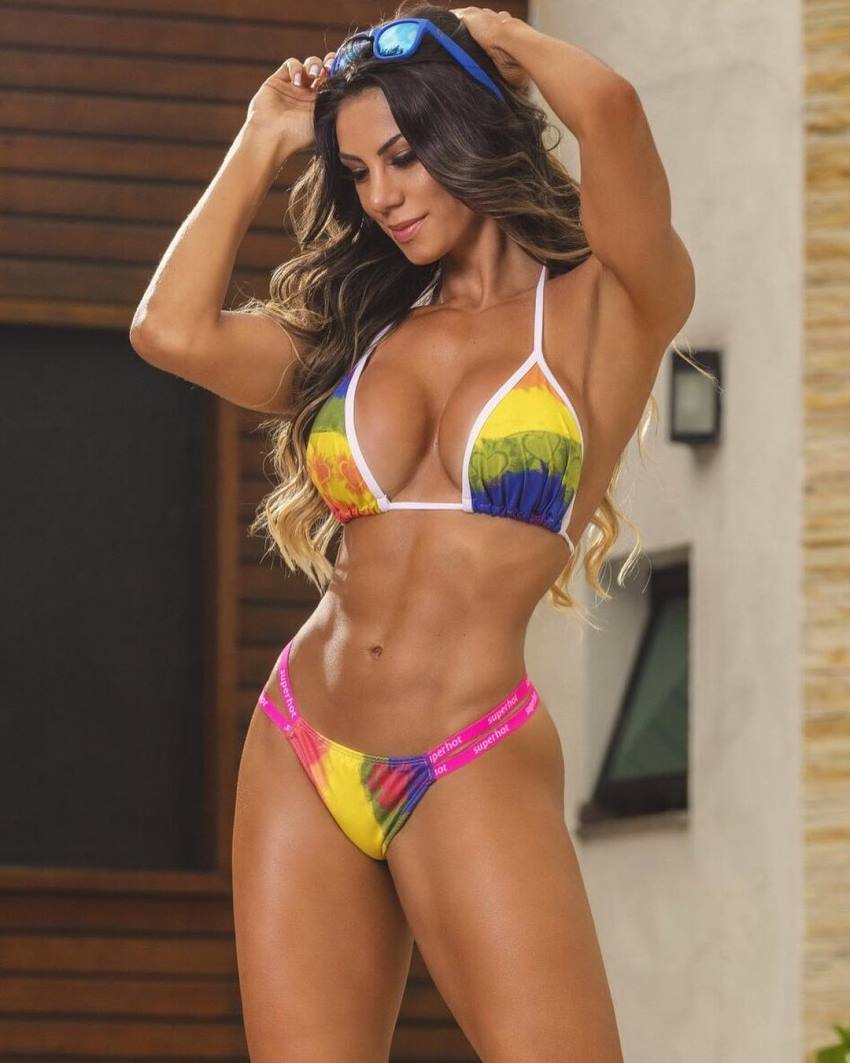 ---
Carol Saraiva's Supplementation
Carol takes supplements every day, believing they are crucial for staying lean and fit all year-round. Here's how her supplement stack looks;
Before Workout
During Workout
Post-Workout
During the Day
Omega 3 fish oil
Multivitamin and multimineral formula
Probiotics
---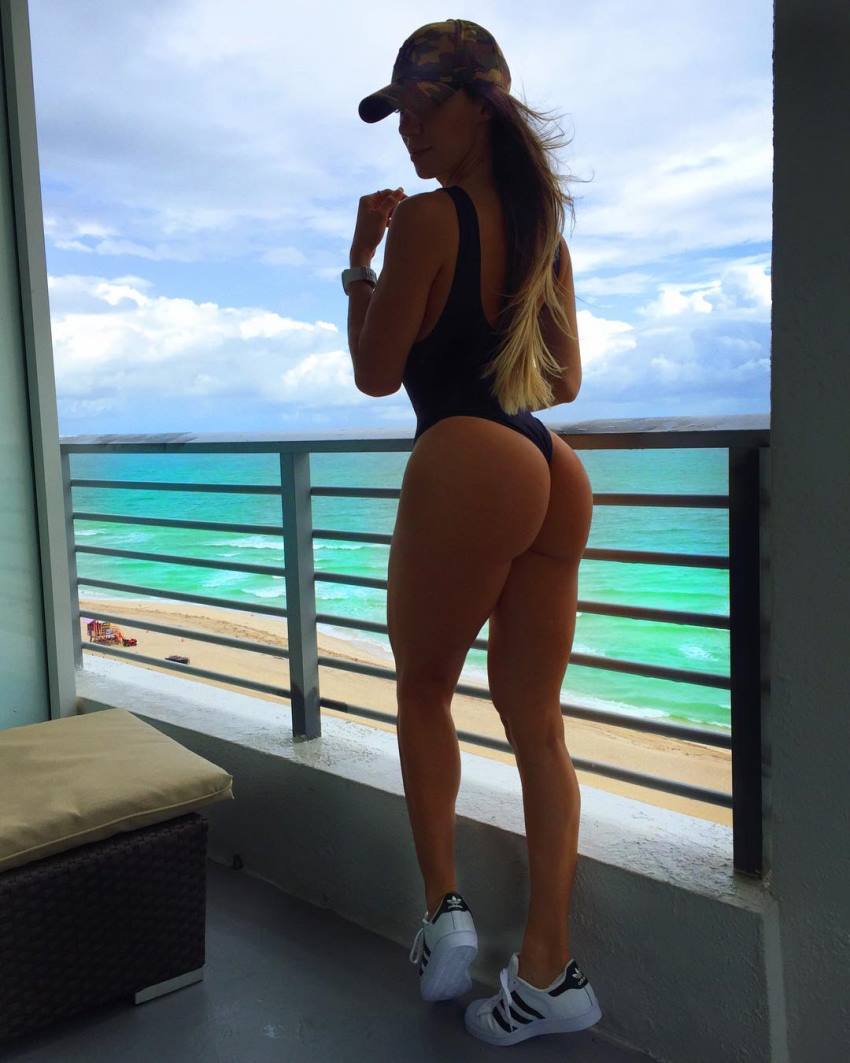 Idols and Influences
Carol cites her husband Eduardo Correa as someone from whom she learned a lot when she began her journey into bodybuilding.
As a professional bodybuilder, Eduardo shared his extensive knowledge on training and nutrition with Carol – helping her to become an expert nutritionist and training coach.
---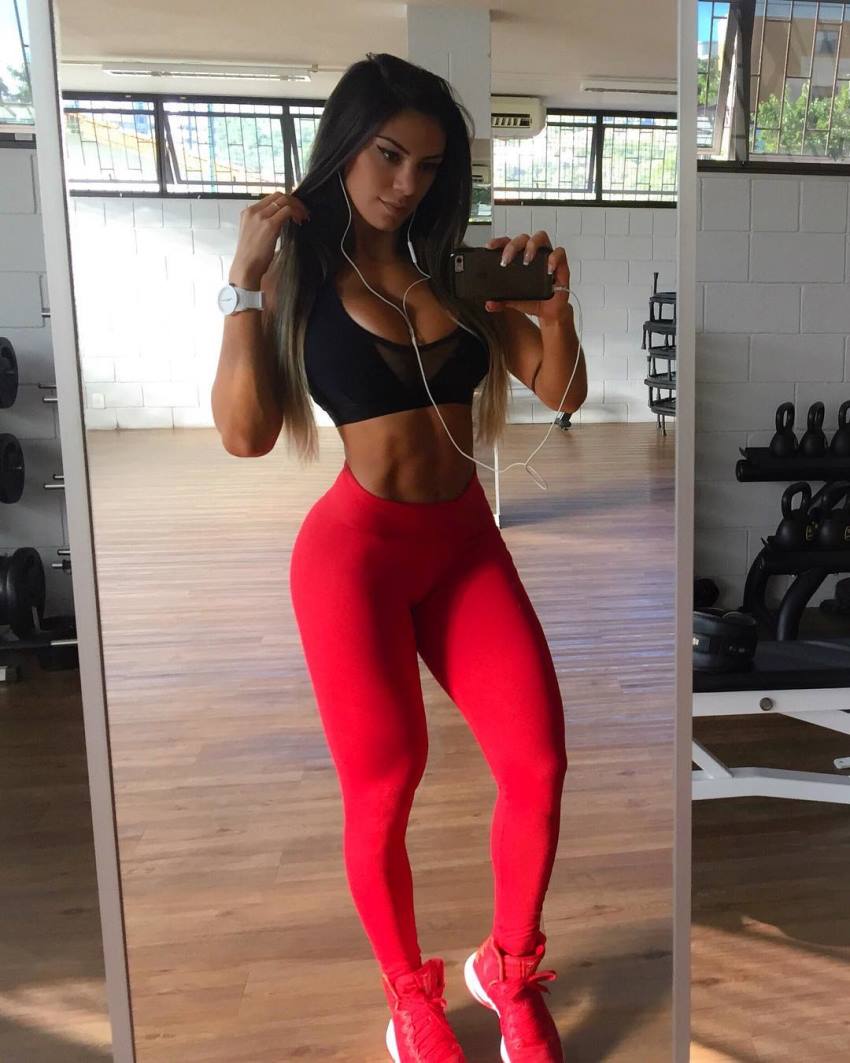 "Don't listen to negative people who want to put you down. There are many people who will do this out of insecurity or jealousy. Know that these people don't matter. Be with someone who motivates you to accomplish your biggest goals, someone who pulls you up!"
 What we can learn from Carol Saraiva
Carol Saraiva taught us that you can look and feel better regardless of where you start. Carol started her journey as an injured 12-year old child with no knowledge of training or nutrition.
Since the beginning of her fitness journey, she's gone on to become an expert nutritionist and renowned online coach.
The most important thing we can take away from Carol Saraiva is that consistency, dedication, and hard work pays off.