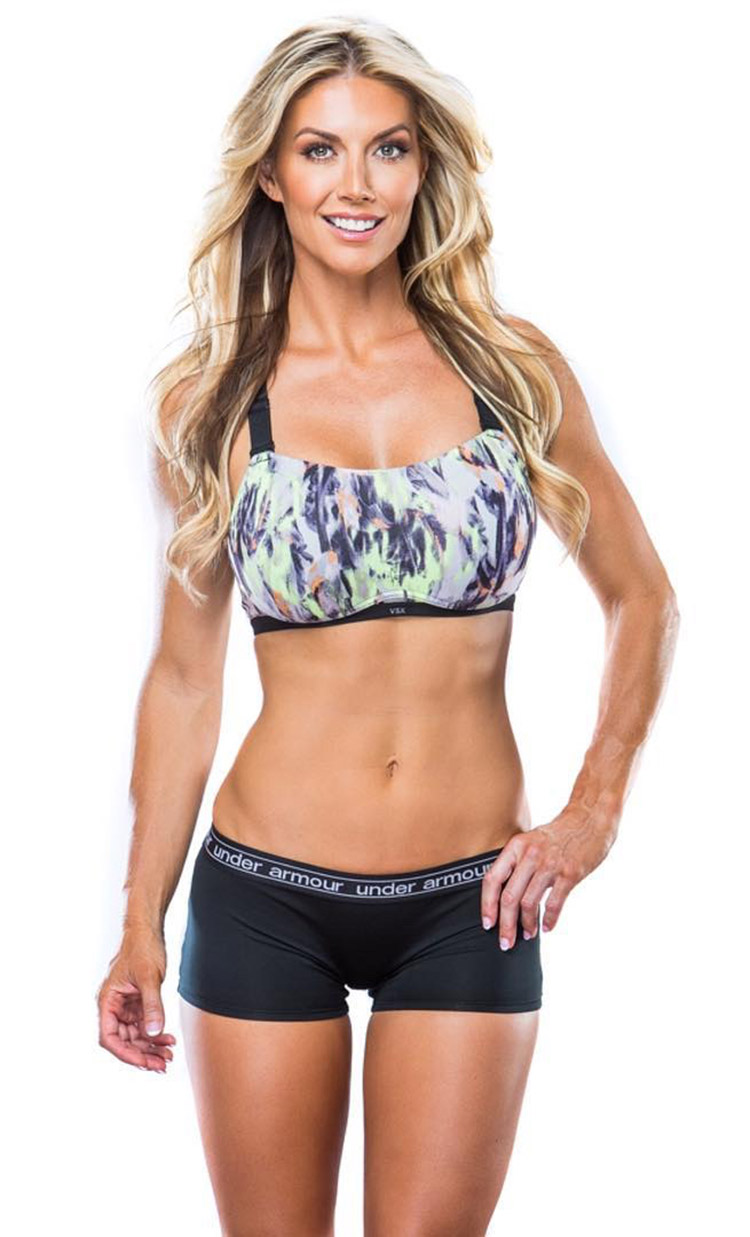 Callie Bundy
Fitness Model, Bikini Competitor, TV Personality, Host
Callie Bundy is a fitness model from Milford, Connecticut who spent most of her life as a sports enthusiast. Since she was a child, Callie would always participate in a variety of physical activities, such as soccer, basketball, and softball.
Her passion for sports soon started to weaken as she discovered something new – fitness modeling. She then quickly developed an interest in weight training and eventually, started to compete in the NPC bikini shows – later, earning a status of an IFBB Pro Bikini Competitor.
Besides being a fitness model, Callie is also a TV personality and a wellness promoter.
This is her story:
---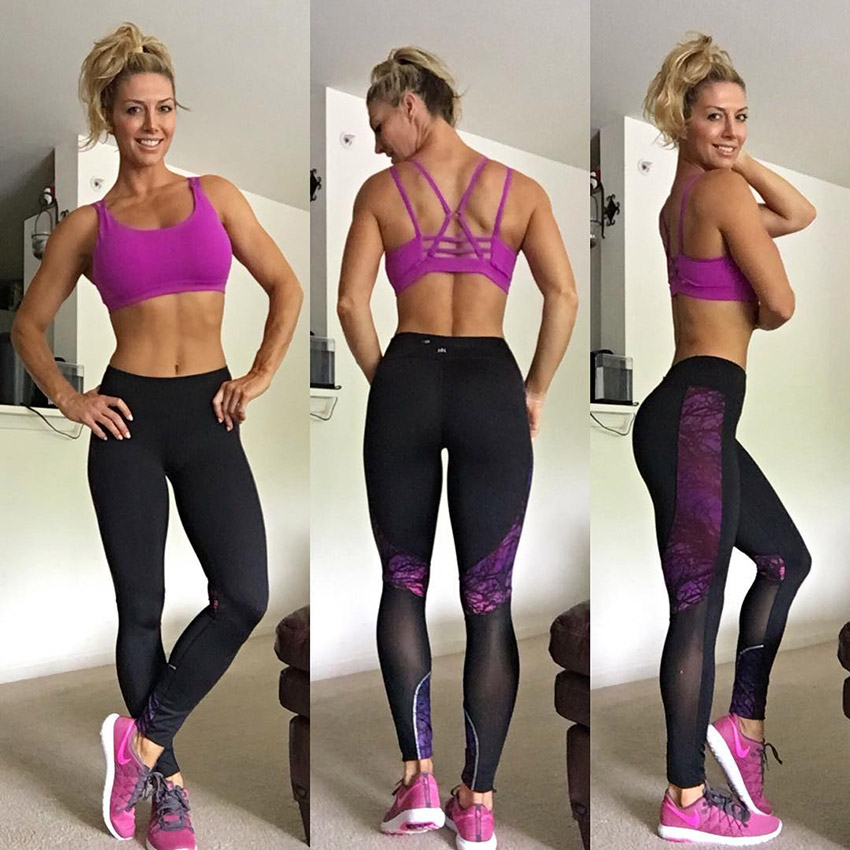 "When my legs are sore, the goal is just try to move them. So I go out with the intention of a walk, then when they start to loosen up I add in 30-second jog intervals. Not intense, I'm not trying to put any more stress on the muscles just get things moving so they can heal faster with blood flow, oxygen, lactic acid etc."
Athlete Statistics
Full Name: Callie Bundy
Weight
Height
Bust
Hips
125 - 135lbs (56.7 - 61.2kg)
5'8" (172.5cm)
32''
34''
Waist
Nationality
Profession
22''
American
Fitness Model, Bikini Competitor, TV Personality, Host
Era
2010
| | |
| --- | --- |
| Weight | 125 - 135lbs (56.7 - 61.2kg) |
| Height | 5'8" (172.5cm) |
| Bust | 32'' |
| Hips | 34'' |
| Waist | 22'' |
| Nationality | American |
| Profession | Fitness Model, Bikini Competitor, TV Personality, Host |
| Era | 2010 |
---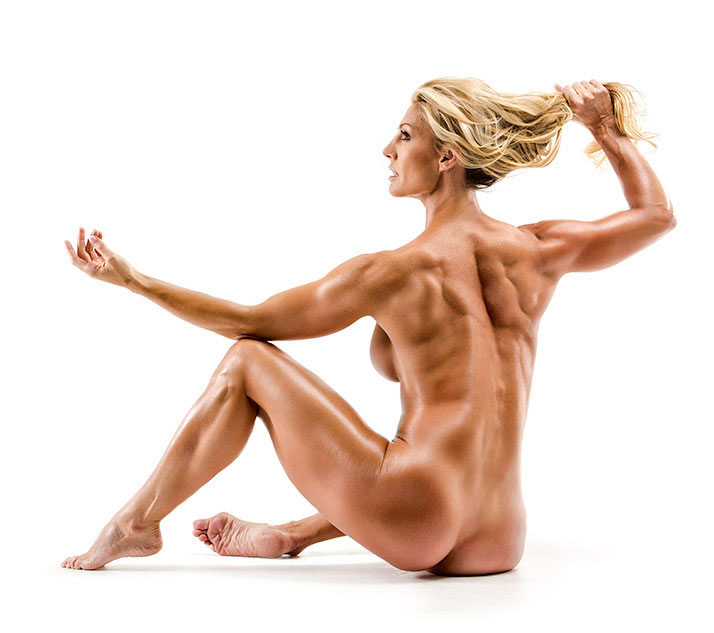 Accomplishments
Competitions
2015 IFBB Toronto Pro Supershow, 9th place
2015 IFBB New York Pro, 13th place
2015 IFBB Pittsburgh Pro, 13th place
2014 IFBB PBW Tampa Pro, 13th place
2014 IFBB Prestige Crystal Cup, 11th place
2014 IFBB Toronto Pro Supershow, 3rd place
2014 IFBB New York Pro, 9th place
2014 IFBB Pittsburgh Pro, 10th place
2014 IFBB Battle on the Beach Pro, 4th place
2013 NPC Team Universe & Fitness National Championships, NP
2013 NPC Team Universe & Fitness National Championships, 2nd place
2013 NPC Junior USA Championships, 1st place
2013 NPC Steve Stone Metropolitan Championships, 3rd place
2012 IFBB North American Championships, 6th place
2012 NPC USA Championships, 8th place
2012 NPC Team Universe Championships, 3rd place
2012 NPC Bev Francis Atlantic States, 1st place
2012 NPC Jay Cutler Classic, 1st place
2012 NPC Metropolitan Championships, 2nd place
2011 NPC Eastern USA Championships, 11th place
---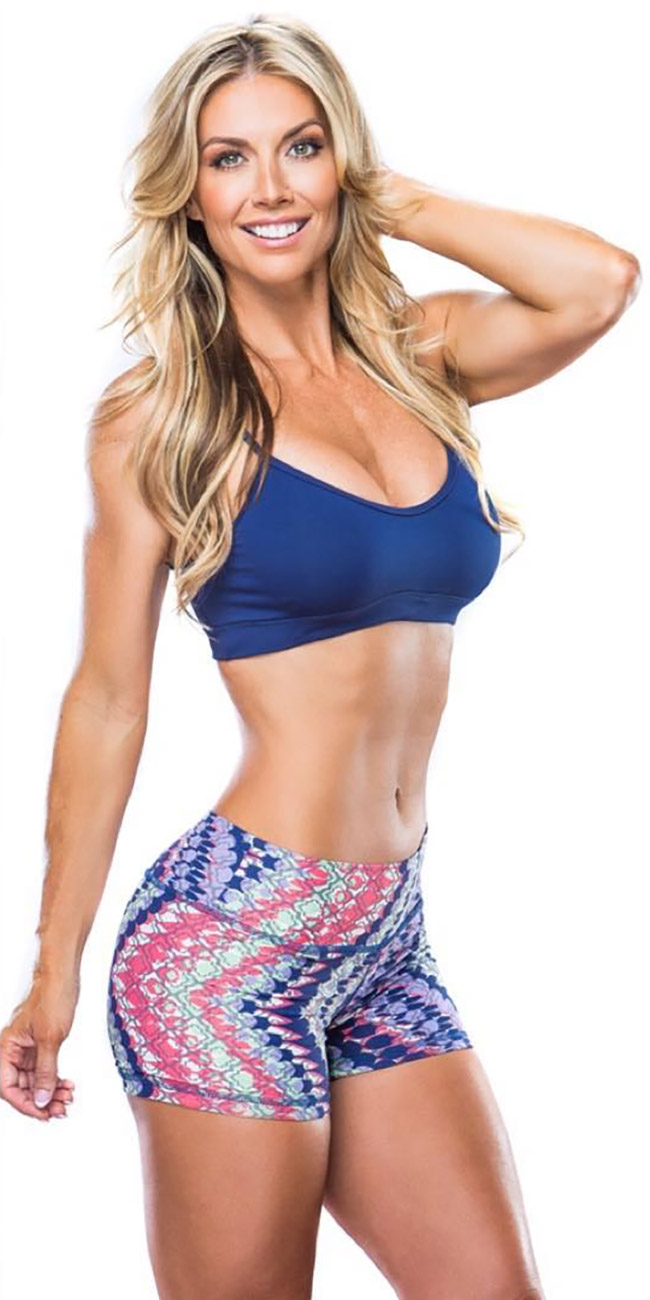 "There's a lot that you can learn from competing, but I would have to say after a competition I look back at my physique & think OK I worked hard it showed, but where can I improve? Then after my next comp, I show improvement in that area. That's cool, knowing that you can constantly be improving. That's how you'll grow, not by winning shows or trying to be 'perfect'."
Biography
Early Years and College
Callie was born and raised in a coastal city of Milford, Connecticut. As a child, she would always participate in sporting activities with her family and close friends. In her 3rd grade journal, Callie wrote: "I like sports, eating & sleeping. In my spare time, I do my homework."
In high school, she played 3 different sports and was always one of the best. First, she started with soccer, and later she showed an interest in basketball and softball.
When she entered college, Callie's main goal was to be the best in softball. Callie went on to play NCAA Division 1 Softball while in college.
Eventually, Callie graduated and earned a degree in Business Marketing. After college, she started to contemplate about other activities she could do. Her passion for sports inevitably led to her love for fitness and weight training.
Start of Competitions
Callie started working hard on developing her body – she created strict eating habits, which she admitted was unusual for her at first. She was used to constant physical activity, and because of her fast metabolism, she could get away with unhealthy eating from time to time.
But Callie knew that if she wanted to compete, she would need to completely restructure her diet while training in the gym. After adopting her new regime, Callie's body quickly started to transform –  she was amazed by the changes that started to show.
After months of hard work, Callie started to compete in National Physique Committee shows. Her first professional competition came in 2012 where she placed 11th.
Only 1 year after the first competition, Callie managed to take home 2nd place in 2012 NPC Metropolitan Championships, and there was no sign of her slowing down after this point.
---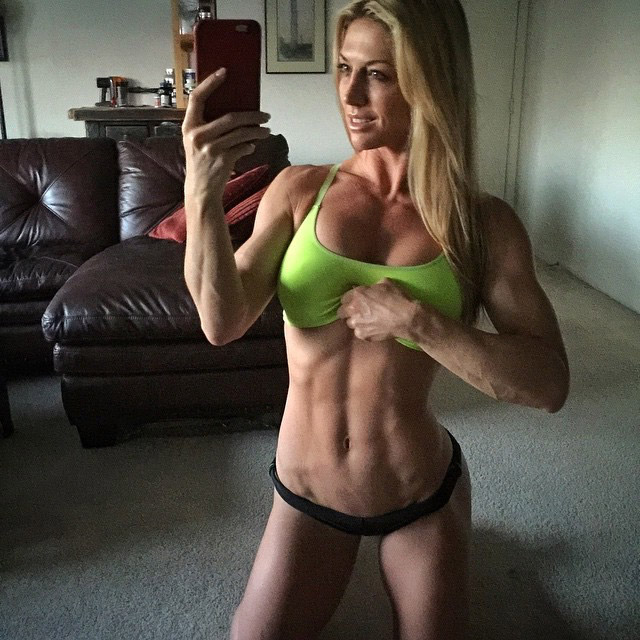 ---
Winning Streak and Pro Status
In the same year that she placed 2nd in NPC Metropolitan Championships, Callie also managed to win one of the most prestigious shows in the industry – NPC Jay Cutler Classic 2012. She also came in 1st in 2012 NPC Bev Francis Atlantic States, and placed 3rd at the 2012 NPC Team Universe Championships.
There were several more shows in which the American participated, one of them being the 2012 IFBB North American Championships, where she came in a respectable 6th place.
Eventually, Callie earned her Bikini Pro status, winning the 2013 NPC Junior USA Championships and placing in several other shows. Such as 2013 NPC Team Universe & Fitness National Championships. Where she came in 2nd, and took home 3rd place in 2014 IFBB Toronto Pro Supershow.
Needless to say, Callie was amazed by her own journey and success as she continued to compete for some time after winning the Bikini Pro title.
Life Outside Competitions
When she's not training or competing, Callie hosts a variety of TV shows and models for different magazines and agencies. She also has a large number of followers on social media who are inspired by her story and pictures.
When asked how does she stay motivated to excel at so many different things, she says; "To me, that would be like asking someone 'how do you remember to eat' or 'how do you know to put a coat on when it's cold'. It's innate intelligence that has been burnt into my M.O (mode of operation) through my years of playing sports and my constant pursuit of wanting to perform at my fullest potential."
---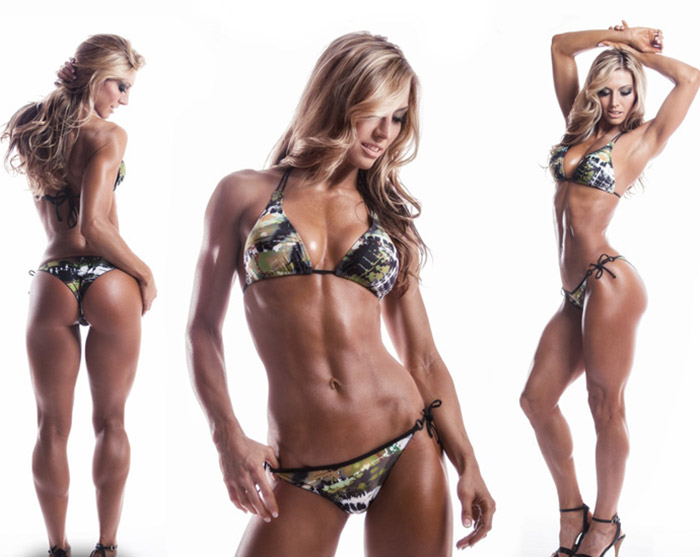 "This isn't a sport about being 'perfect' or 'skinny.' It's about bodybuilding, just say it out loud…bodybuilding. Whatever division you compete in! Building your body, which takes time & consistent work through not only fitness, but nutrition, body and mind."
Training
Training Philosophy and Favorite Exercises
Callie's training philosophy is – "slow progress is the real progress." She continuously stresses the importance of not rushing the workout or results. Because, if she is not enjoying the journey, she may as well give up, says Callie.
The glutes and hamstrings are Callies' favorite body parts to train. She admits she had to train them for a long time before they became as impressive as they are now. Same goes for her abs, which she trained for months on end before she could proudly show them to the world.
According to Callie, her favorite exercises are squats, good mornings, and shoulders press. She says squats are the main reason for her gluteus development, and that shoulder press provides her with an incredible arm pump afterward.
Workout Routine
Callie likes to train on a daily basis, and these are some of the exercises she does:
Crunches – 

4 sets

with 30, 25, 20, 15 reps
Leg raise with hip lift – 4 sets with 30, 25, 20, 15 reps
Box squat jumps – 3 x 30
Full sit-up on stability ball – 4 sets with 30, 25, 20, 15 reps
Cardio – 40-50 min.
---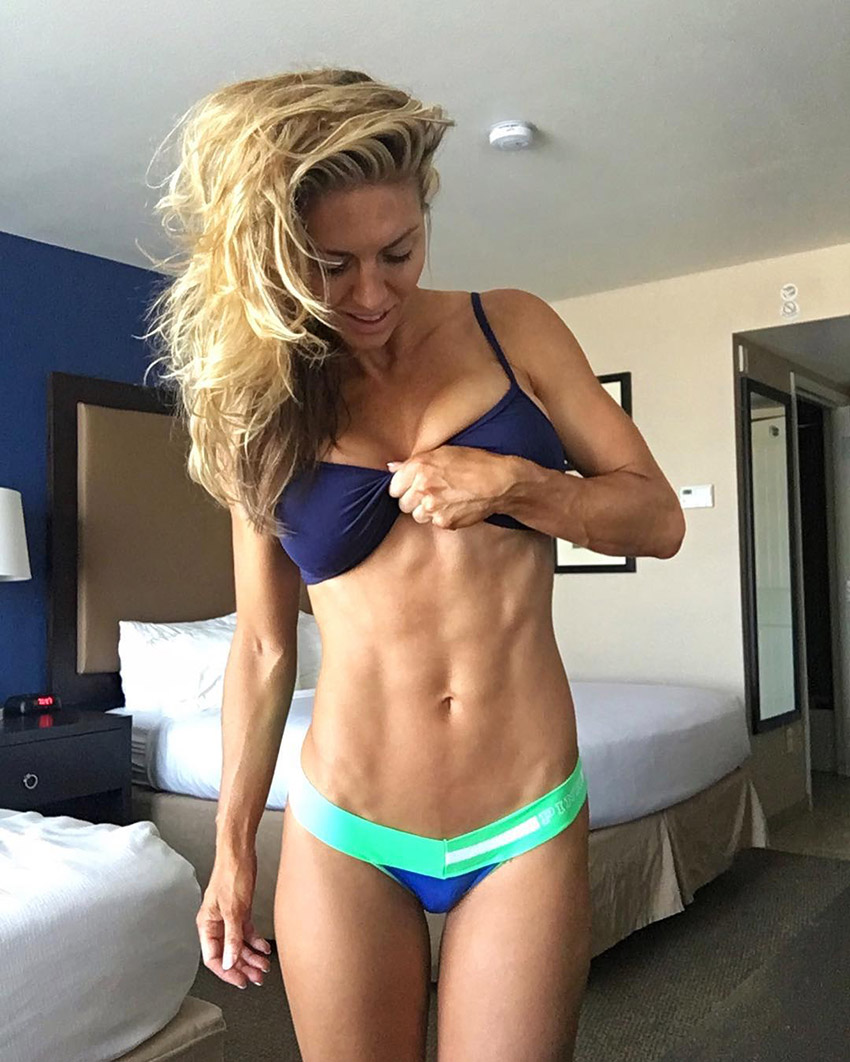 "I don't really get cravings, because I don't really deprive myself of anything. I figure if you want it, have it. Otherwise you slowly eat everything else in sight but that."
Nutrition
Callie's philosophy on diet is that one should never restrict their choices. She says she mostly eats healthily, but whenever her mind craves something, she eats it.
Diet
Callie's diet consists of lean proteins such as fish, chicken, and the occasionally, steak. For carbohydrates, she eats brown rice, sweet potato, fruits, and vegetables. Lastly, as a source of fat, Callie consumes chia seeds, olive oil, nuts, and flaxseed oil.
When asked if she always eats organic, Callie admitted: "I think it's just like eating; it's not about being perfect but always trying to make better choices at least 80 percent of the time. So whenever possible I will buy organic, but I don't get crazy with it. If I'm somewhere and it's not an option, I consider that part of my 20 percent and keep it moving."
Her favorite cheat meal is wood-fired or brick oven pizza with cherry peppers, mushrooms, sausage, pepperoni, and onions.
Tips to Getting in Shape
Callie shared some of her favorite tips on how to get in shape, and they are;
1." Start with your mind, you have to be open to it and want it for you."
2. "Drink water" 
3. "Be consistent."
4. "Remember SLOW progress, is REAL progress."
5. "Enjoy the ENTIRE process; learn from your 'failures'. Those will make you strongest in the LONG RUN mentally, physically & that's what matters" – Callie Bundy
---
Editor's Tip

Inspired to reach your maximum potential like Callie? Read our comprehensive guide on how fat burner supplements can really up your game!

---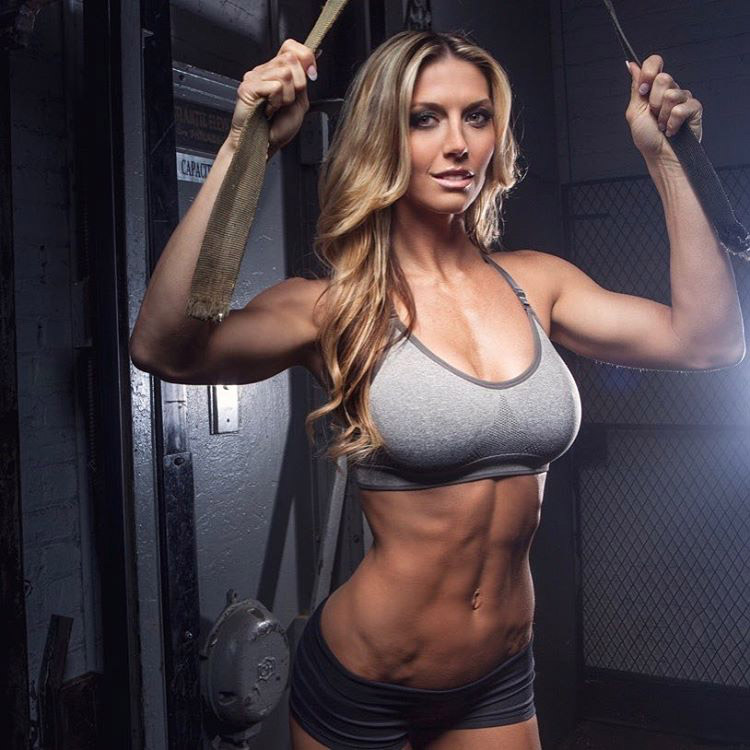 Idols and Influences
Callie admits that she doesn't only look at the "outer shell", but also a personality and mentality of a person. She says that Yeshaira Robles and Jaime Baird were one of the most inspiring people that she met.
Here's Callie talking about her two favorite idols; "from head to toe, you don't get much more of a complete package than those ladies. I have met both in person, they're as graceful & classy on the stage that they are off."
---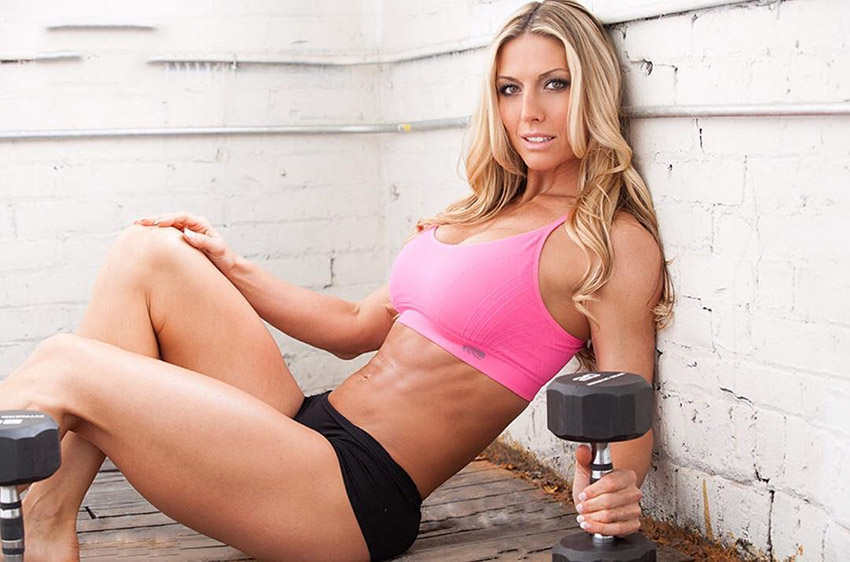 What we can learn from Callie Bundy
Callie Bundy taught us the importance of having set goals and being determined, but also not to take life too seriously, especially when it comes to dieting.
For her, dieting is simply a lifestyle, but that doesn't mean she won't allow herself to eat what her body wants or needs.
What we can learn from Callie is that we should always strive for greatness, but also stop to take a look around and appreciate what's in our lives from time to time.