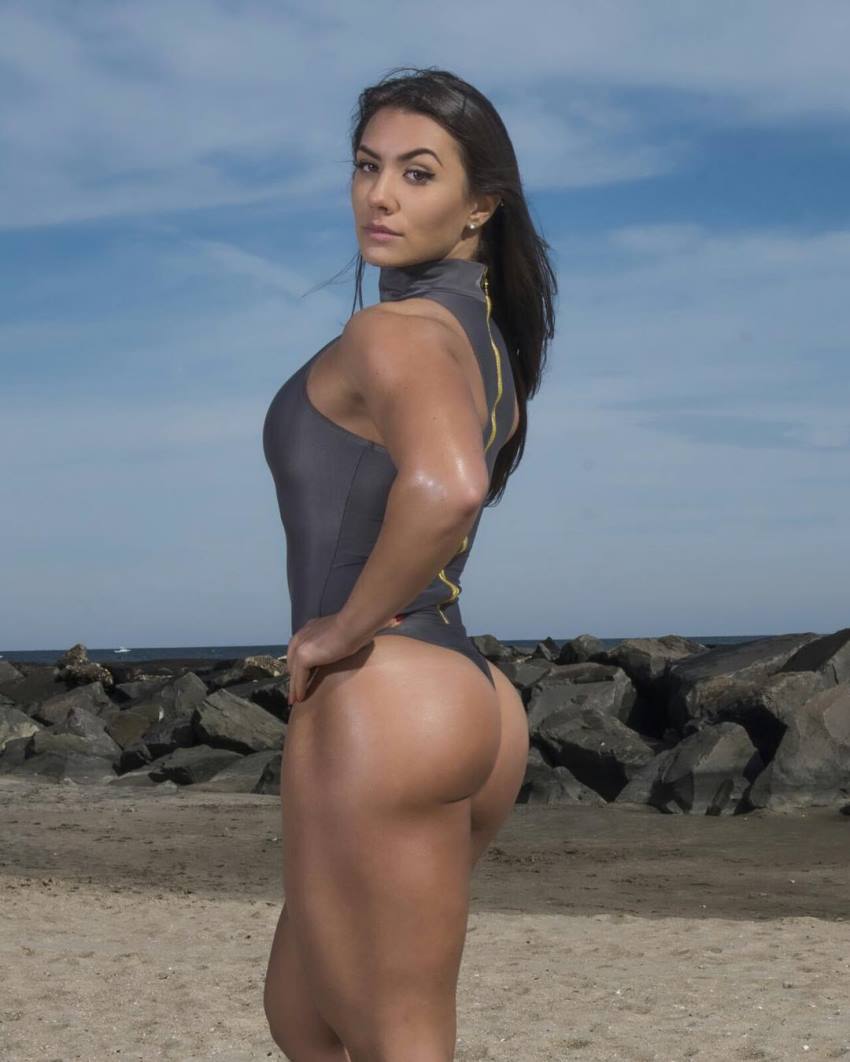 Brigitte Goudz
Fitness Model
Brigitte Goudz is a fitness model from Pennslyvania, US. Spending most of her youth with a negative self-image and low self-confidence, Brigitte has transformed her physique, and mentality ever since she started going to the gym at the age of 18.
Since then, she's become a known fitness model and a sponsored athlete.
This is her story:
---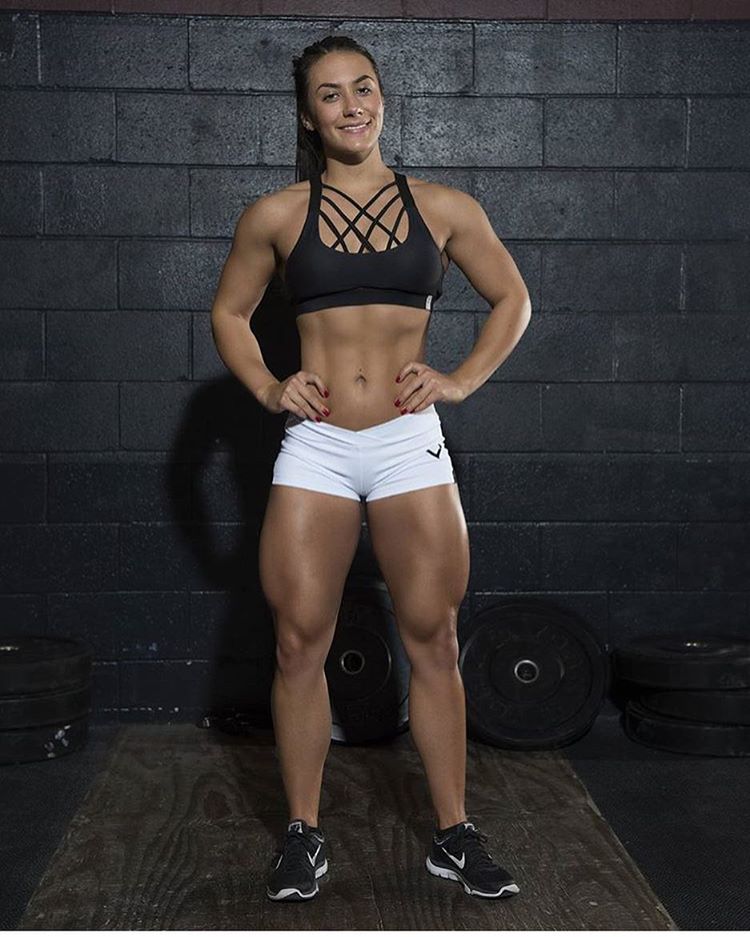 "No one is going to stand up and hand you a plate of progress in life. You must make progress by your own sheer will, discipline, and efforts everyday."
Athlete Statistics
Full Name: Brigitte Goudz
Weight
Height
Year of Birth
Nationality
135 - 145lbs (61.2 - 65.8kg)
5'6" (167.5cm)
1994
American
Profession
Era
Fitness Model
2010
| | |
| --- | --- |
| Weight | 135 - 145lbs (61.2 - 65.8kg) |
| Height | 5'6" (167.5cm) |
| Year of Birth | 1994 |
| Nationality | American |
| Profession | Fitness Model |
| Era | 2010 |
---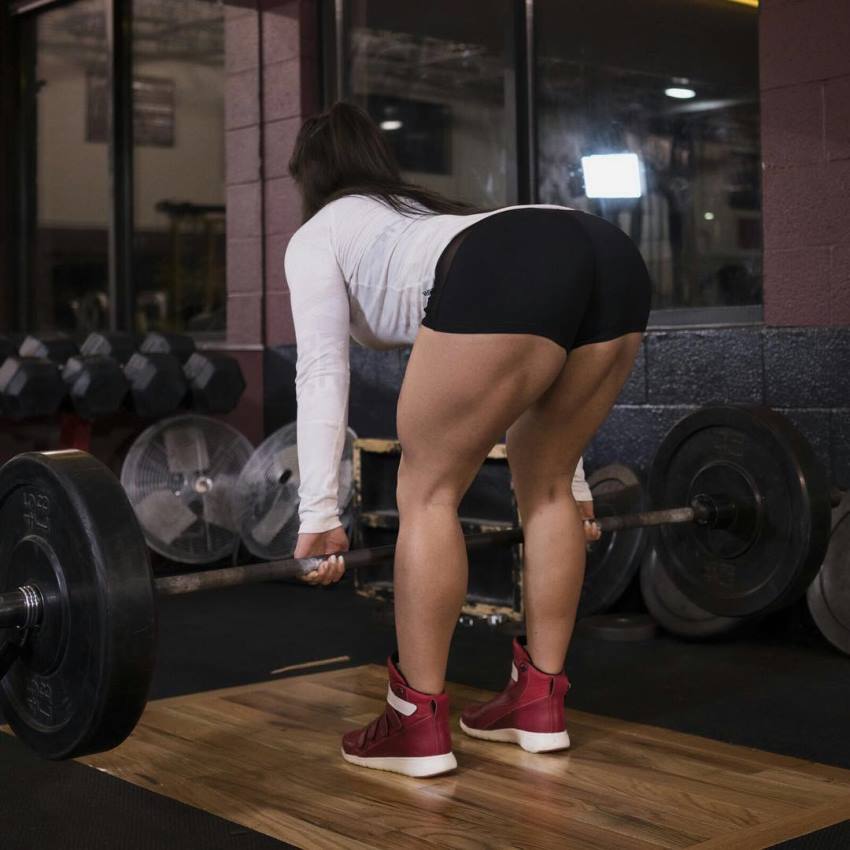 "True happiness comes from what you have, never from what you want."
Accomplishments
Fitness Model
Sponsored Athlete
---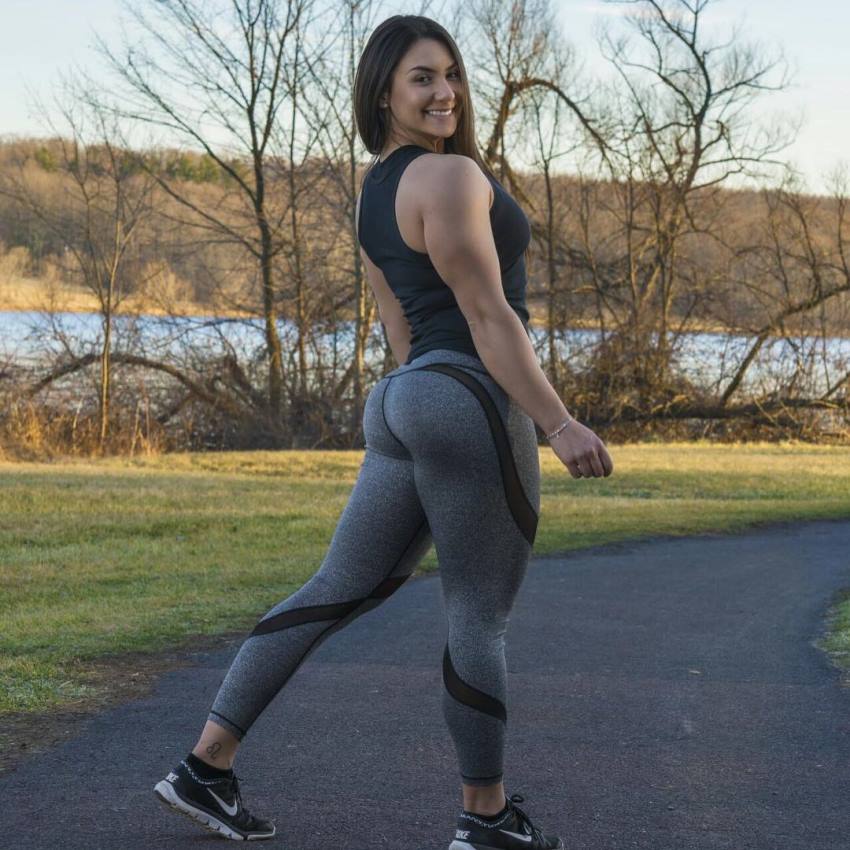 "Don't sit on the couch and wait for it. Do new things that scare you. Never become comfortable. Un-follow negative people on social media. Go to bed early and wake up early. Fuel your body with nutritious foods and drink a shit ton of water. Do not gossip and always remain humble."
Biography
From Shy to Popular
Born in 1994, Brigitte Goudz struggled with low self-esteem growing up. As a result, she was afraid to speak up and express herself among her peers.
This, however, all changed once she started going to the gym at the age of 18. As her body was slowly transforming from weightlifting, so was her confidence. This is what she said; "This change and the positive self-image I got through bodybuilding motivated me enormously."
Driven by her new-born passion, Brigitte began posting pictures of her awesome physique on the internet – something she wouldn't have dreamed about when she was younger.
The decision to post content online saw Brigitte become popular among fitness lovers, giving her the opportunity to grow a career out of her passion. This is exactly what she did for the following three years – by 22, she had become a sponsored athlete and a fitness model, with a promising future in the industry.
---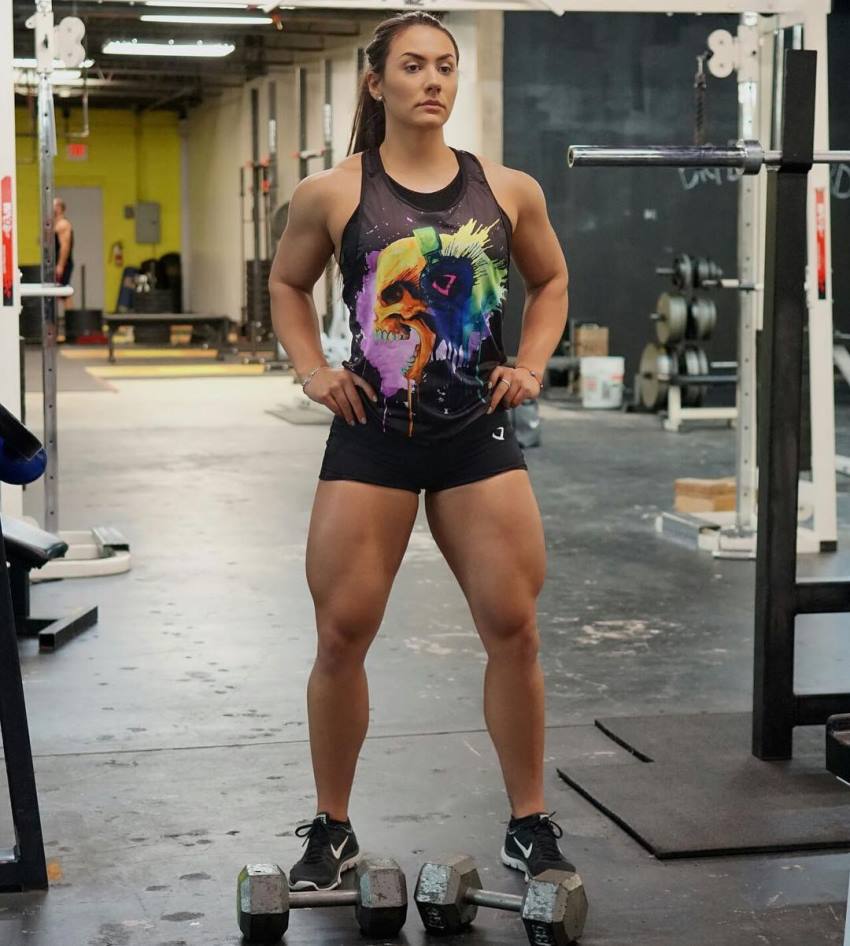 ---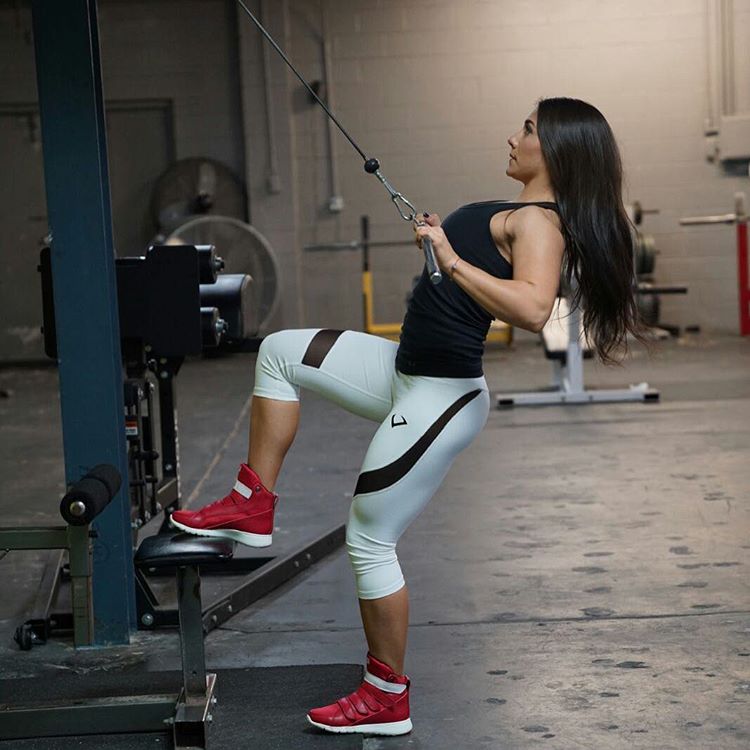 "Marry your goals, remain committed to success, and be loyal to your dreams. It's okay to choose yourself."
Training
Brigitte makes sure to warm up before each workout by doing a few minutes of cardio. She'll also add in two or three "full-on" cardio sessions per week if she wants to quickly lose fat. Her preferred method of cardio is running on a treadmill or the Stairmaster.
Her favorite exercises are pull-ups and knee bends, and her favorite body parts are legs and glutes.
Brigitte trains 5 times per week in the gym – her workout plan can be seen below.
Brigitte's Routine
Monday: Heavy upper body training
Tuesday: Heavy lower body training
Wednesday: Break
Thursday: Quadriceps, chest
Friday: Back, arms
Saturday: Break or shoulders, legs, biceps
Sunday: Break or shoulders, legs, biceps
---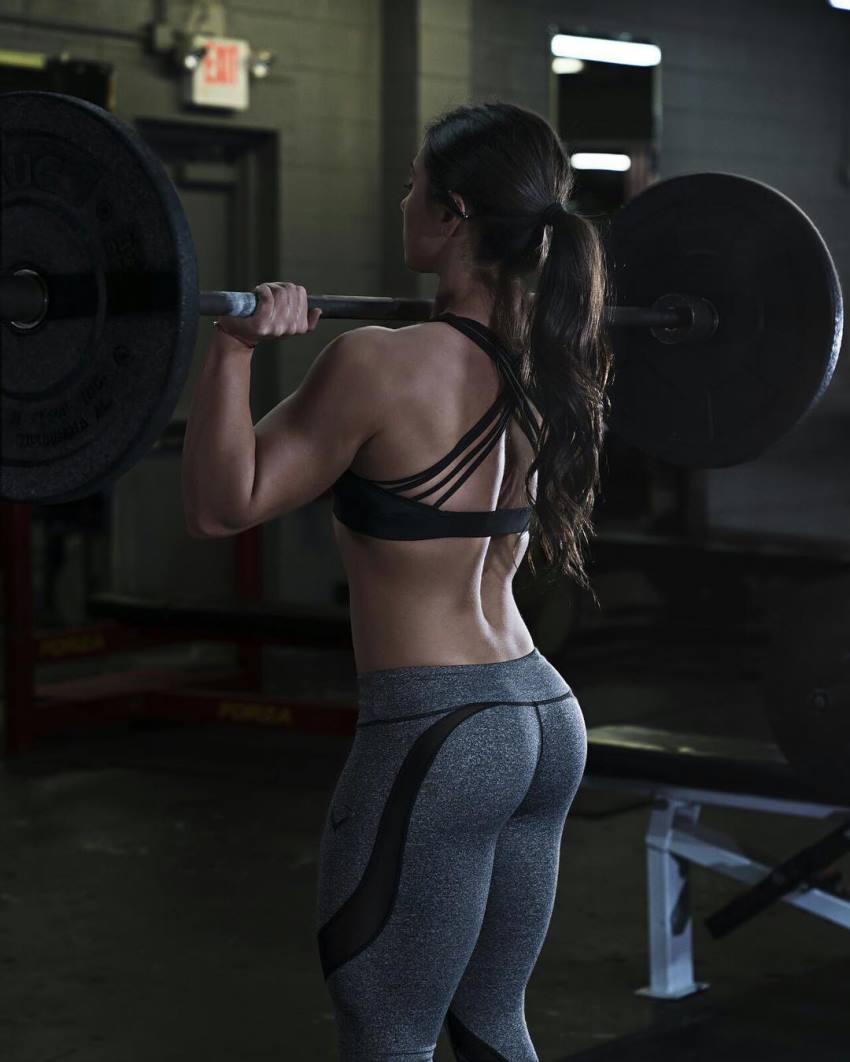 ---
Beginner Mistakes
When she started training in the gym, Brigitte was making a couple of beginner mistakes. The most detrimental one was not providing her body with enough quality nutrients. Despite her hard efforts in the gym, her body wasn't growing at the fastest possible rate. However, once she changed her diet, her muscles started to develop more quickly.
Another mistake she mentioned was training too often. According to Brigitte, she wasn't giving her body enough rest when she just began working out, which ultimately resulted in over-training and slow muscle growth.
---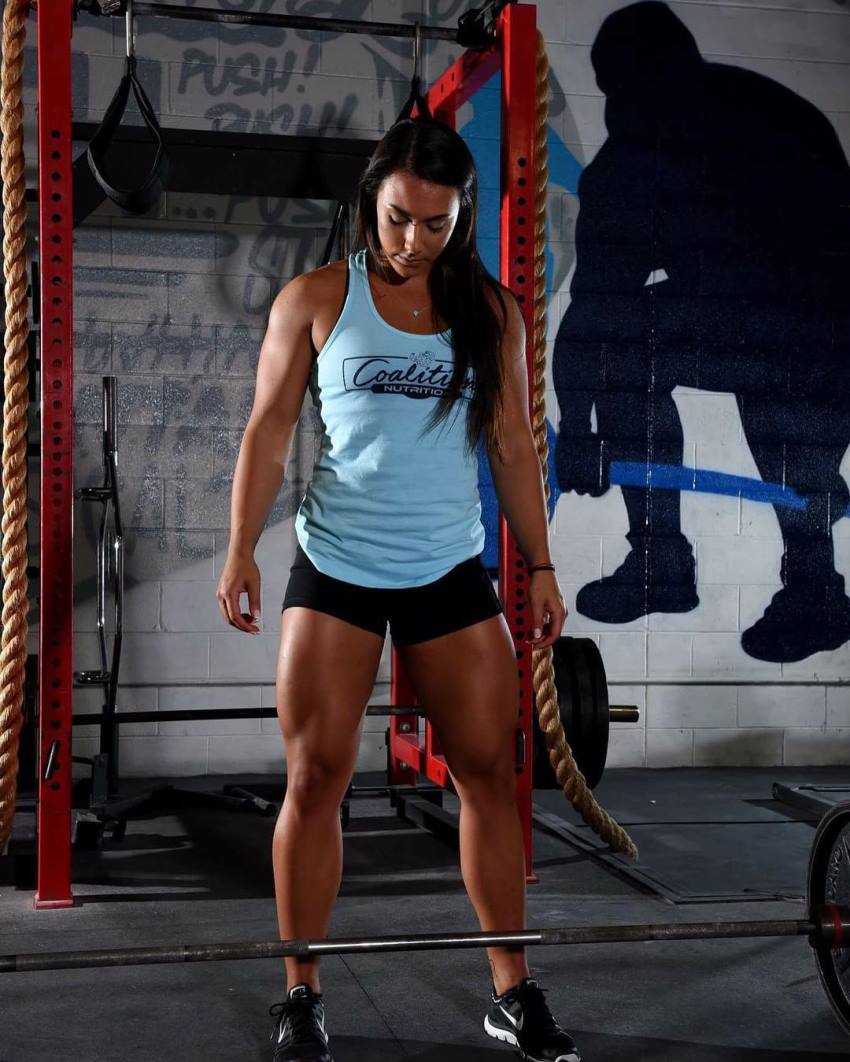 "Build for yourself what they all couldn't, and let them be astonished by your true strength."
Nutrition
Brigitte is no stranger to counting calories and planning her meals ahead. This is something she does on a regular basis to keep her body from gaining unwanted weight. To make the whole process easier, Brigitte uses an application on her mobile phone which calculates her macronutrient intake.
A strong believer in the saying "you are what you eat", Brigitte eats clean all year round. This means she doesn't have your typical off-season diet, but rather sticks to healthy foods at all times.
These are the foods she consumes on a daily basis;
Proteins: eggs, organic chicken, organic beef, Greek yogurt, cottage cheese
Vegetables: lettuce, green beans, tomato, cucumber, spinach, beetroot
Carbohydrates: fruits, sweet potatoes, oatmeal, pumpkin, wholemeal bread
Fats: almonds, peanut butter, olive oil and coconut oil
Brigitte's Supplement Stack
BCAAs
ZMA
Whey Protein
L-Carnitine
Creatine
Yohimbine
---
Editor's Tip

Inspired to reach your maximum potential like Brigitte? Read our comprehensive guide on how fat burner supplements can really up your game!

---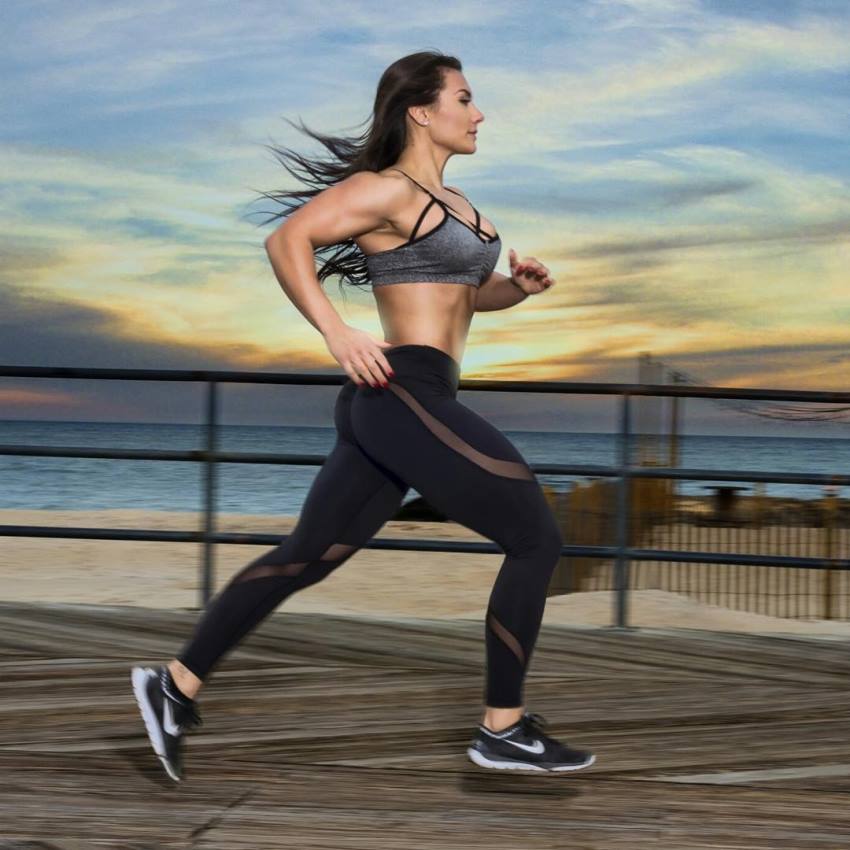 Idols and Influences
Brigitte has always been a self-motivated individual, seeking inspiration in her own progress in the gym.
However, she mentioned Cassandra Martin and the IFBB Pro athlete Ariel Khadr as people she looks up to in the fitness industry.