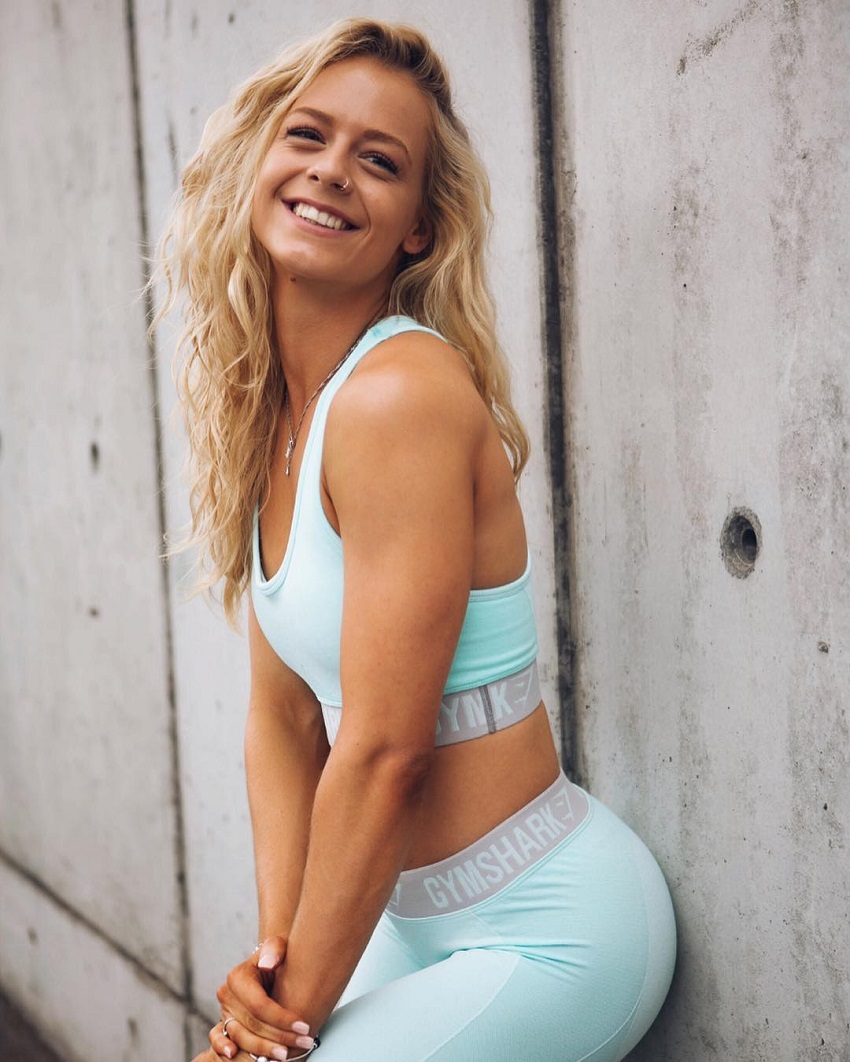 Becca Louise Sills
Fitness Model, Sponsored Athlete
Becca Louise Sills is a fitness model and sponsored athlete from Surrey, UK. She's known for her awesome body, as well as workouts which she shares on her internet profiles. However, Becca didn't always have a fitness model figure.
Growing up, Becca struggled with being slim and 'skinny'. Although she played numerous sports and was excellent at gymnastics, she couldn't seem to gain any muscle tone. It wasn't until she stumbled across weight training, when Becca finally found the answer to her problems.
Ever since she embarked on her weightlifting journey, Becca has completely transformed her life. She's sculpted an awesome physique, as well as a career in the fitness industry – becoming a sponsored athlete for some of Britain's biggest fitness companies.
---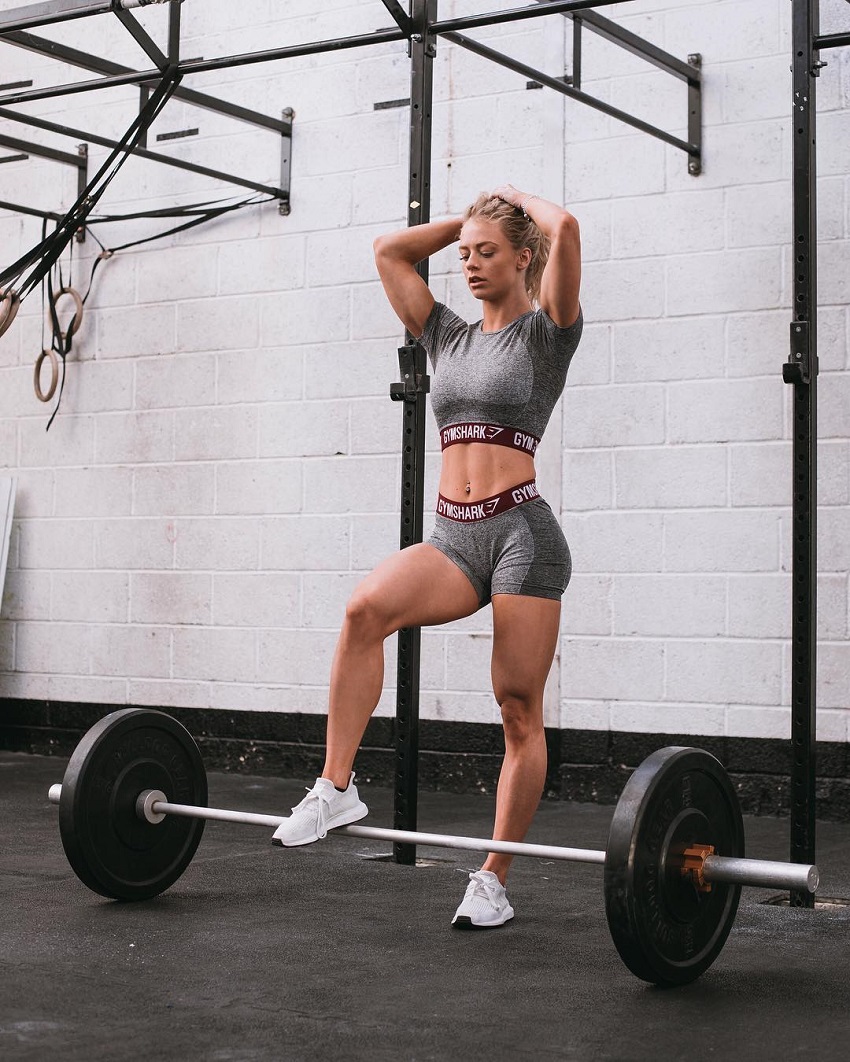 "I still have to pinch myself sometimes, forever grateful to have the opportunity to meet & become friends with the loveliest of people."
Athlete Statistics
Full Name: Becca Louise Sills
Nationality
Profession
Era
British
Fitness Model, Sponsored Athlete
2010
| | |
| --- | --- |
| Nationality | British |
| Profession | Fitness Model, Sponsored Athlete |
| Era | 2010 |
---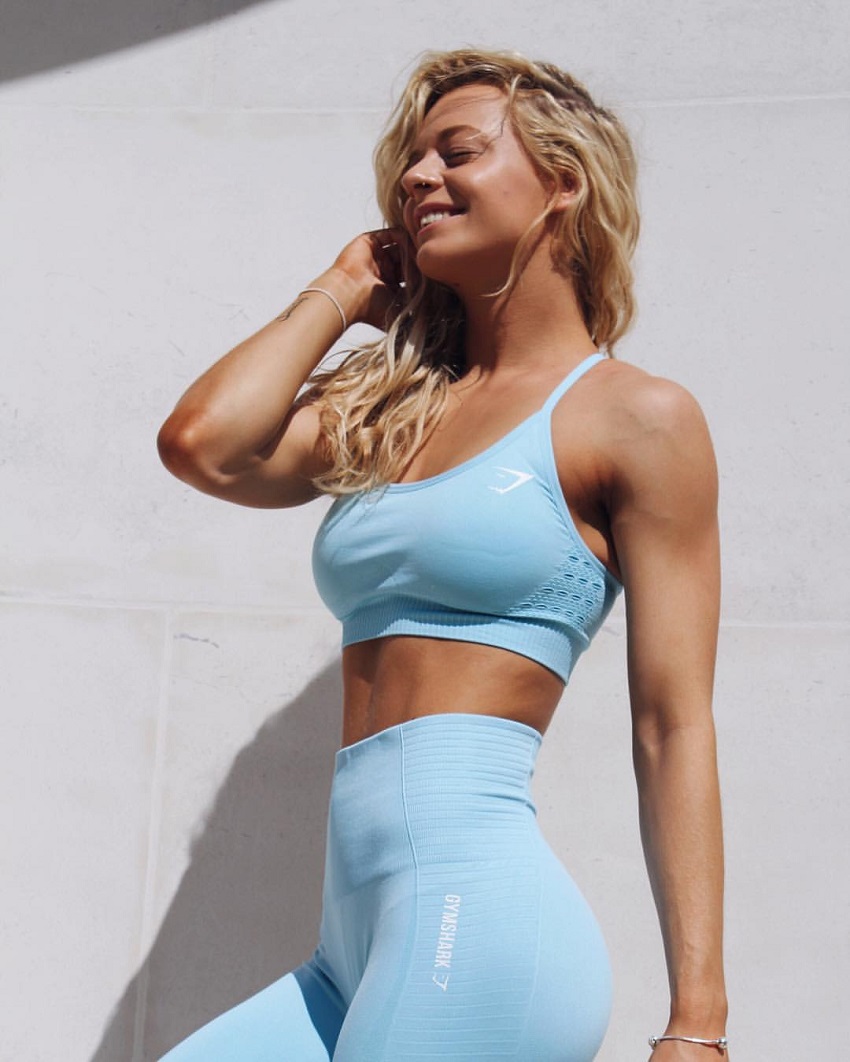 Accomplishments
Fitness Model
Sponsored Athlete
---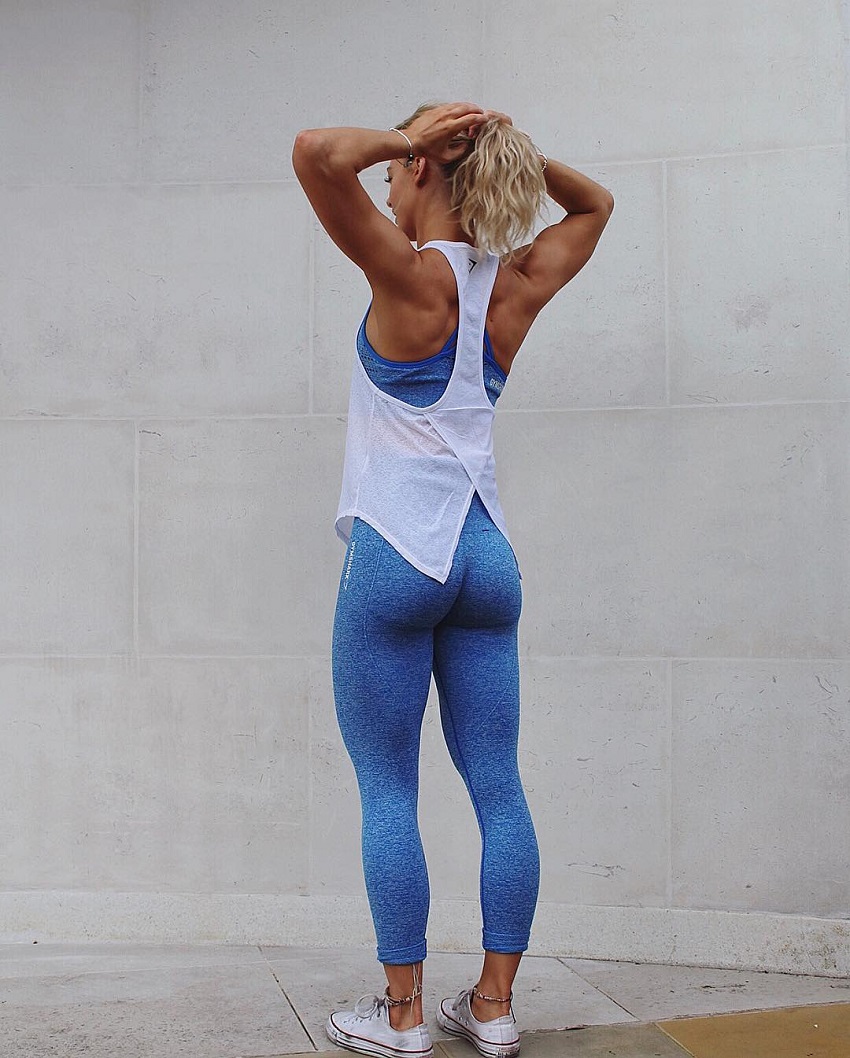 ---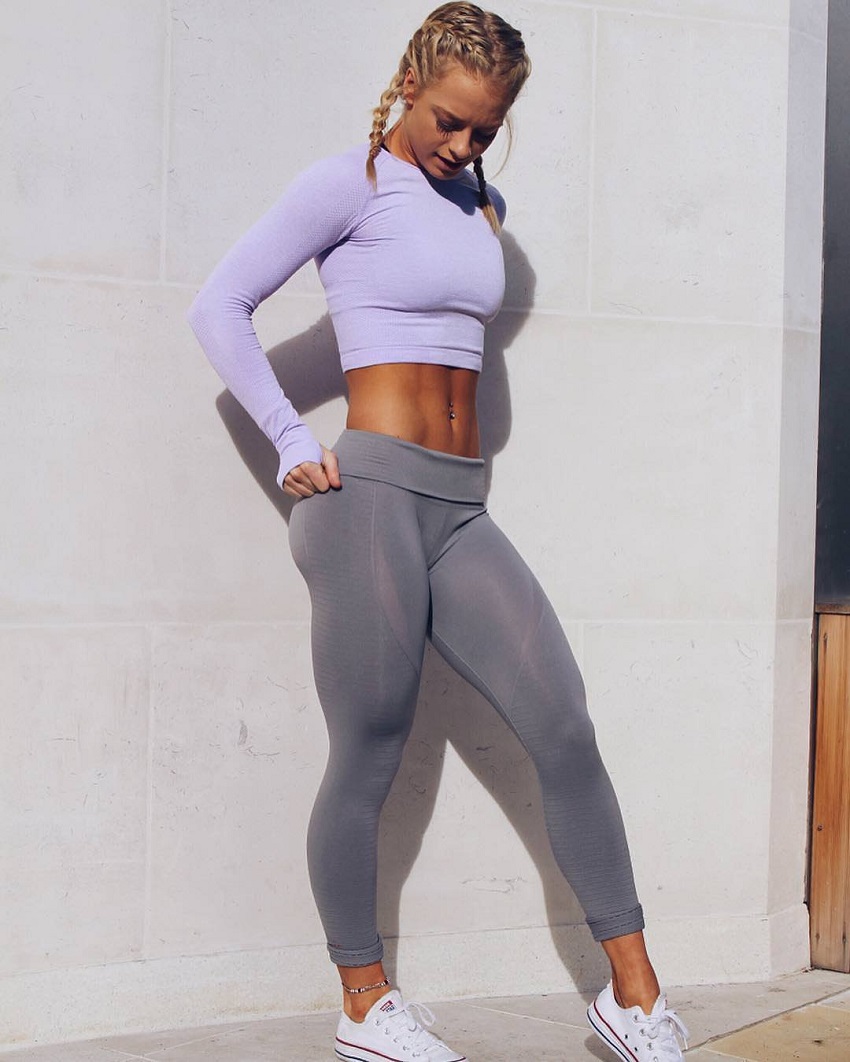 Training
Becca trains four to six times per week in the gym. Her workouts last between 60-90 minutes.
She generally follows a body part split, where she trains each body part once per week.
The only exception for this is her legs, which she trains two, or sometimes even three times a week.
---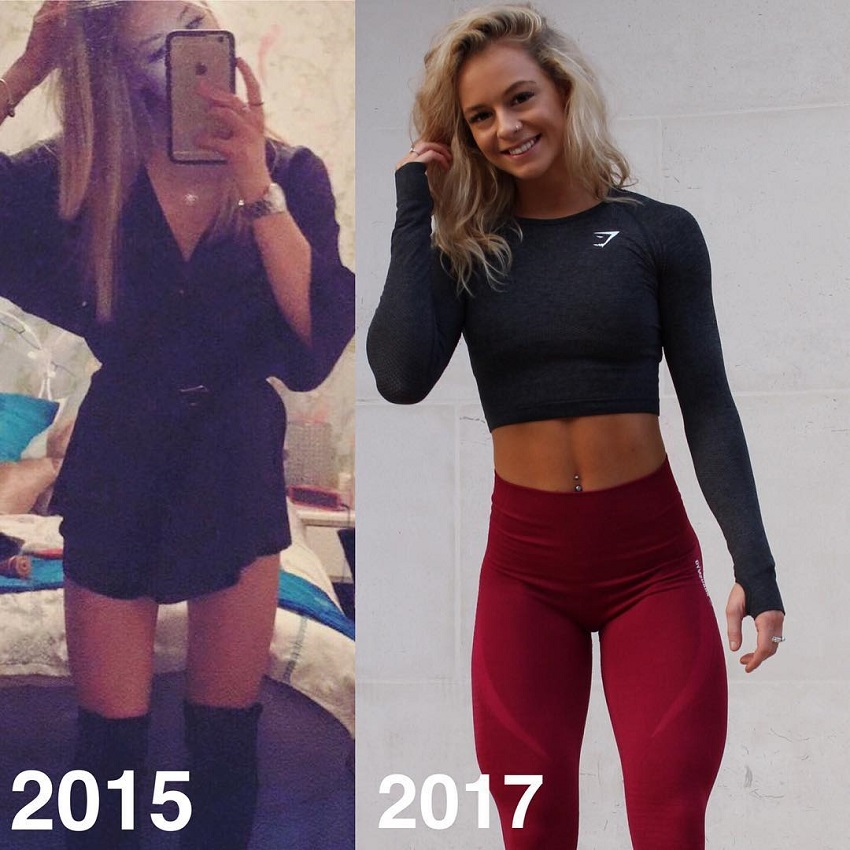 Becca Louise Sills' transformation, before and after.
---
'Back Attack' Workout by Becca Louise Sills
Lat pulldowns, 3 sets of 8-12 reps
Face pulls, 3 sets of 8-12 reps ("mainly works your rear delts but will also be targeting your traps, rotator cuffs, and smaller muscles of the mid-back")
Kettlebell rows, 3 sets of 8-12 reps
Seated row, 3 sets of 8-12 reps
Pull-ups, 3 sets of 8-12 reps
---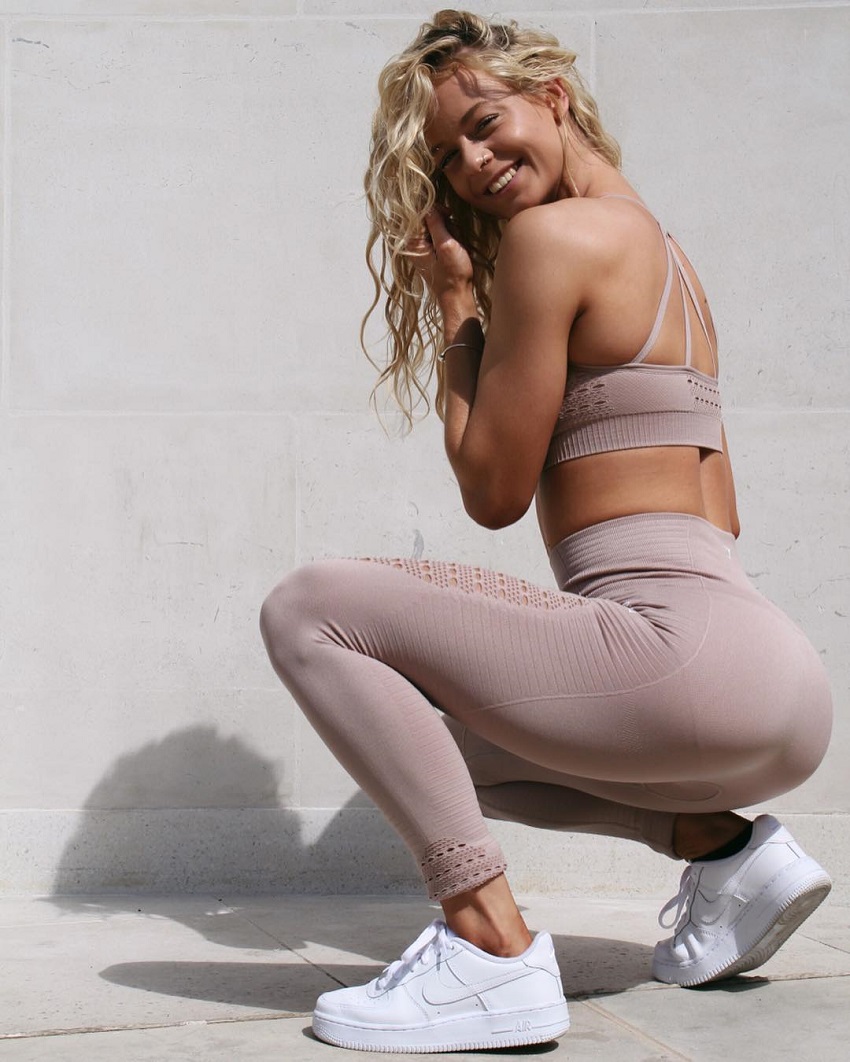 ---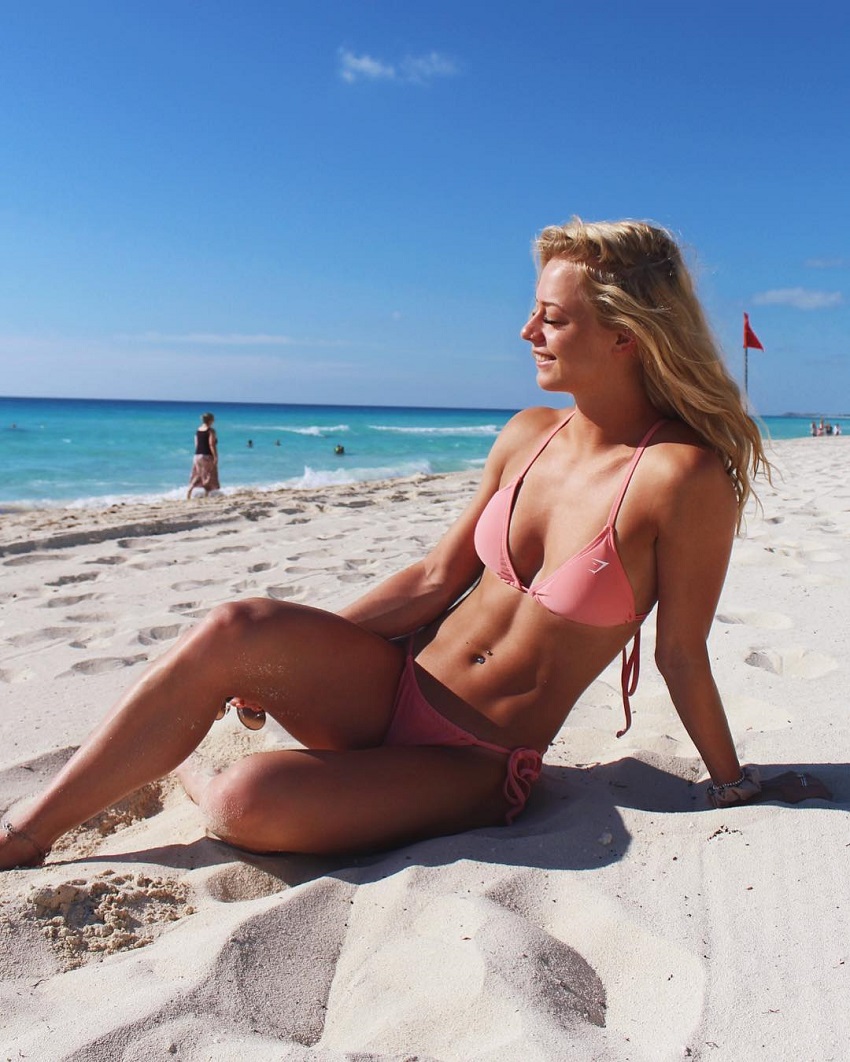 Nutrition
In one of her videos, Becca explains how she approaches macros and calorie counting. She said; "I want to be completely honest… I don't track macros and I never have. That's just me personally, I'm not saying that's the right thing to do."
Becca believes that everyone is different, and for this reason, she suggests trying different things to see what works "best for your body." 
---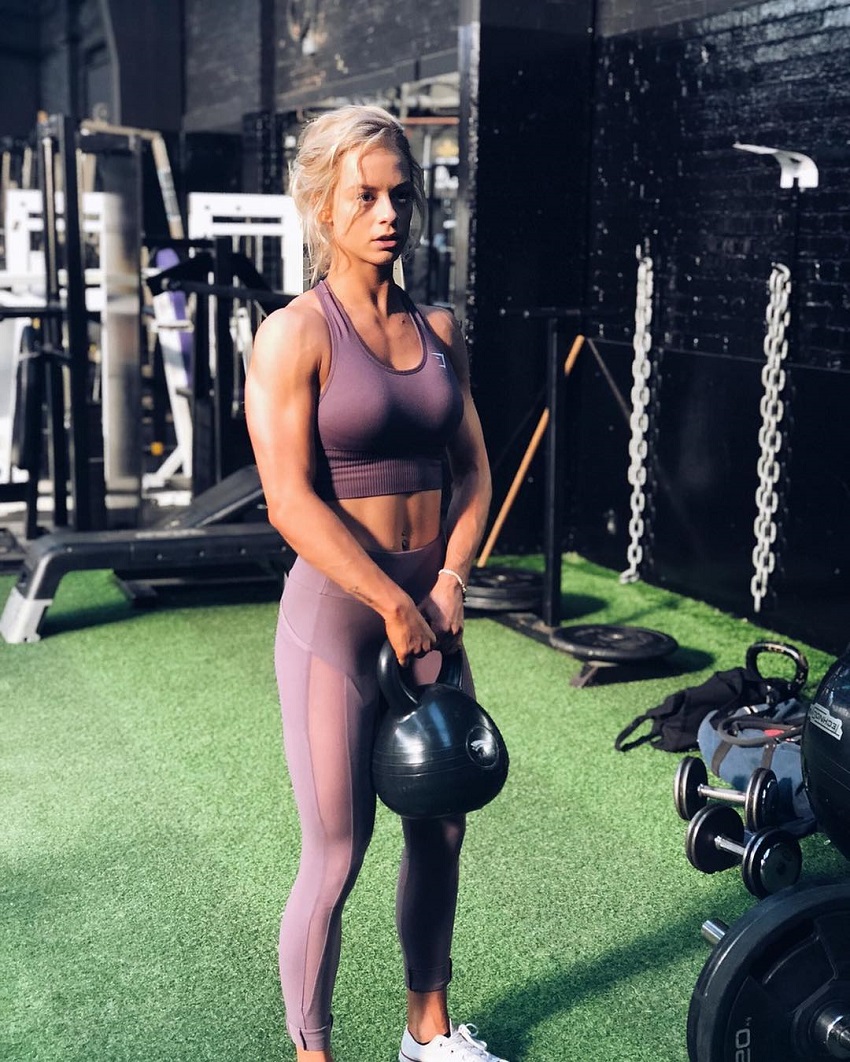 ---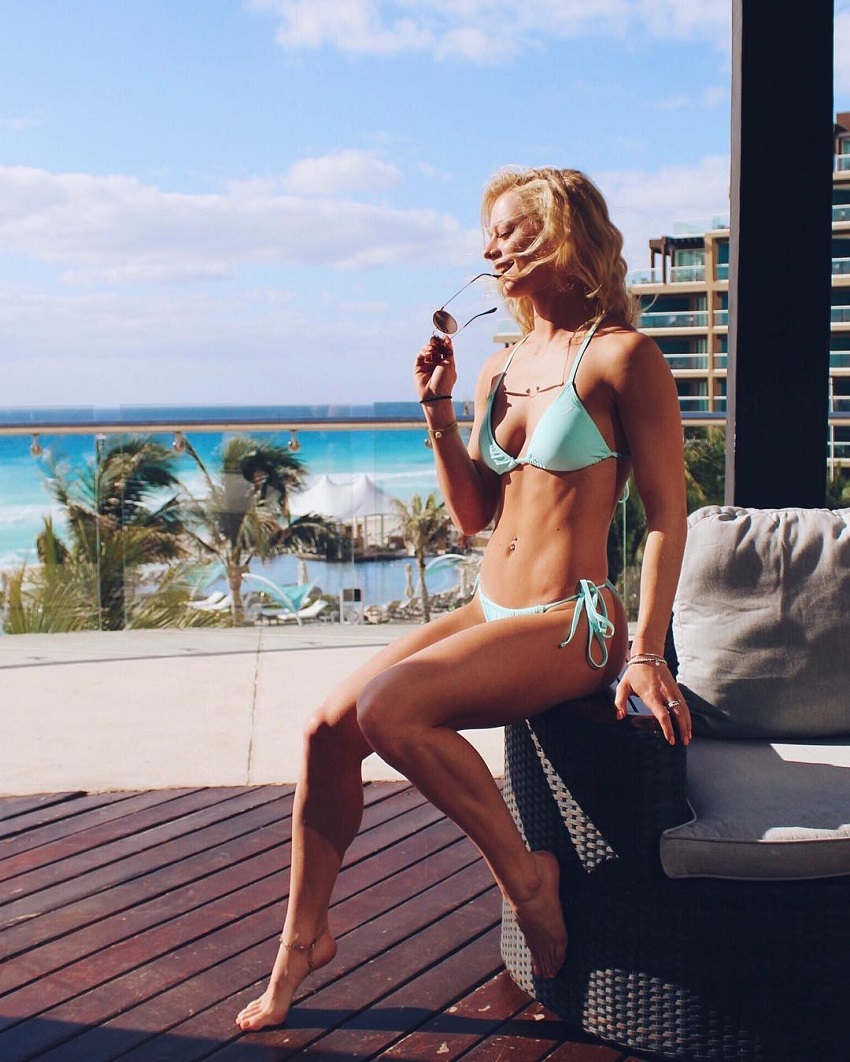 What we can learn from Becca Louise Sills
Although Becca always loved to play sports, she wasn't able to achieve her ideal body through these activities. It wasn't until she took on weight training that her figure began looking toned and fit.
If you struggle to gain healthy weight like Becca once did, then weight training might help you with this. Make sure to adopt a structured training program, along with a healthy and calorie-dense diet, as this will help you to grow and strengthen your physique.