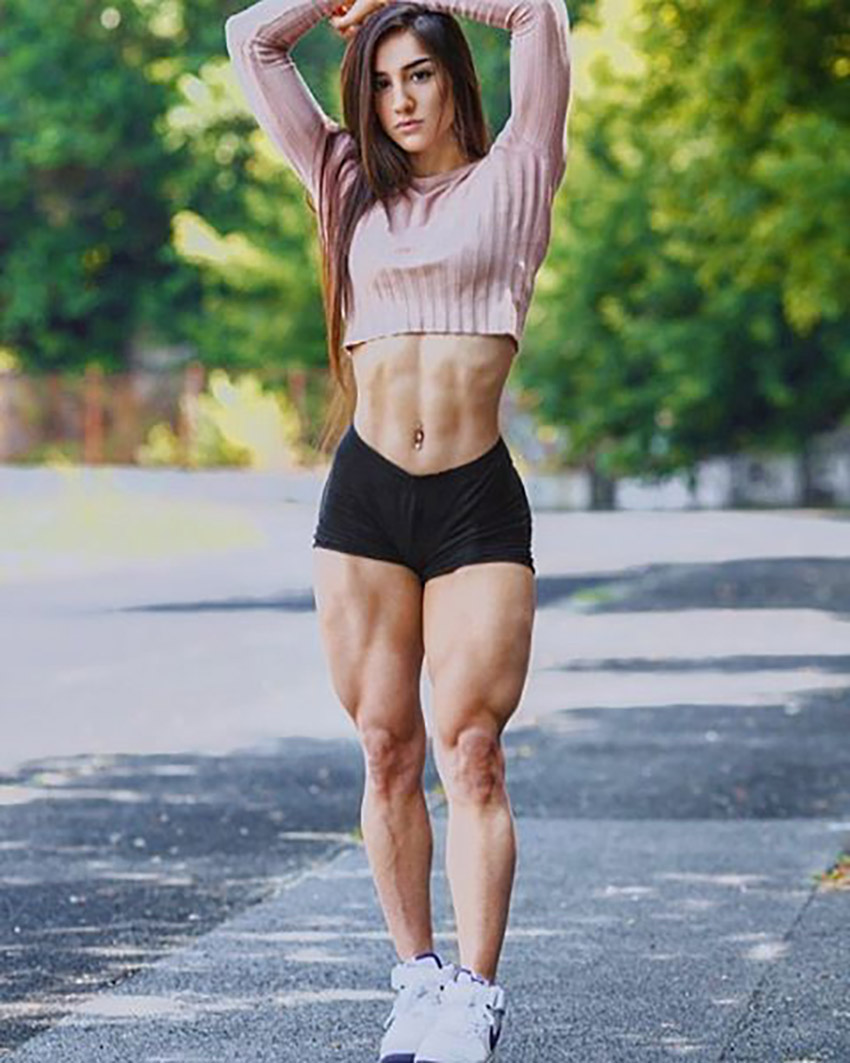 Bakhar Nabieva
Bikini Competitor
Bakhar Nabieva (AKA) "Miss Iron Bum" was born in Baku – Azerbaijan, and now lives in western Ukraine's Dnipropetrovsk Oblast. She's famous for her awesome physique and incredible legs which took years of dedication, hard work, and dieting to create.
Her transformation from a skinny girl at school. Who suffered from bullying, has gone on to become an inspiration for thousands of people everywhere.
With an already strong fan base online, she continues and to grow her followers into the thousands."Miss Iron Bum" and her recognition for weight training shown no signs of stopping anytime soon. Bakhar Nabieva is a weightlifting powerhouse of strength and aesthetics.
This is her story:
---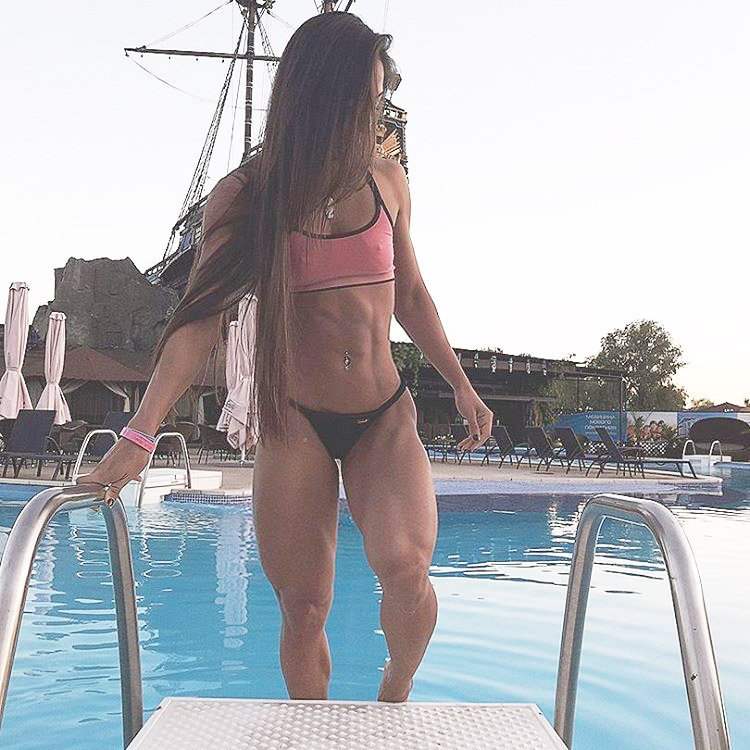 "I started going to the gym, and I did not know what to do, did not count the reps and sets, doing squats every day, had no idea how to build an exercise routine correctly."
Athletic Statistics
Full Name: Bakhar Nabieva
Weight
Height
Year of Birth
Nationality
115 - 125lbs (52.2 - 56.7kg)
5'2" (157.5cm)
1994
Azerbaijani
Profession
Era
Bikini Competitor
2010
| | |
| --- | --- |
| Weight | 115 - 125lbs (52.2 - 56.7kg) |
| Height | 5'2" (157.5cm) |
| Year of Birth | 1994 |
| Nationality | Azerbaijani |
| Profession | Bikini Competitor |
| Era | 2010 |
---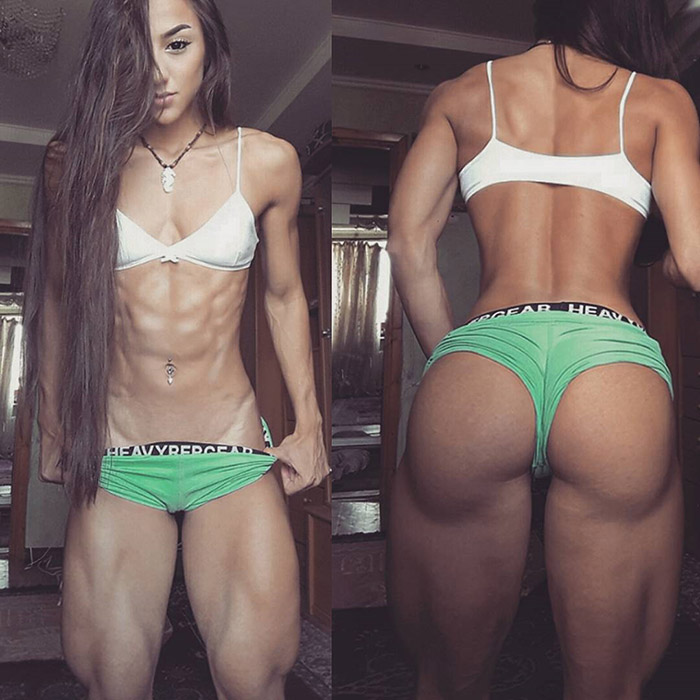 ---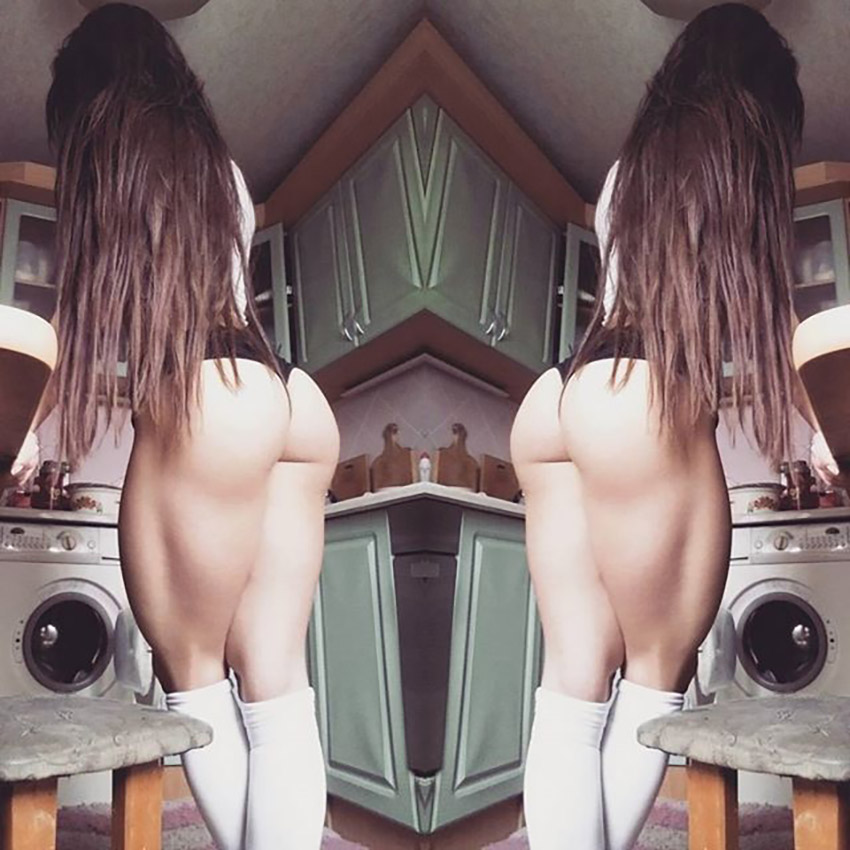 ---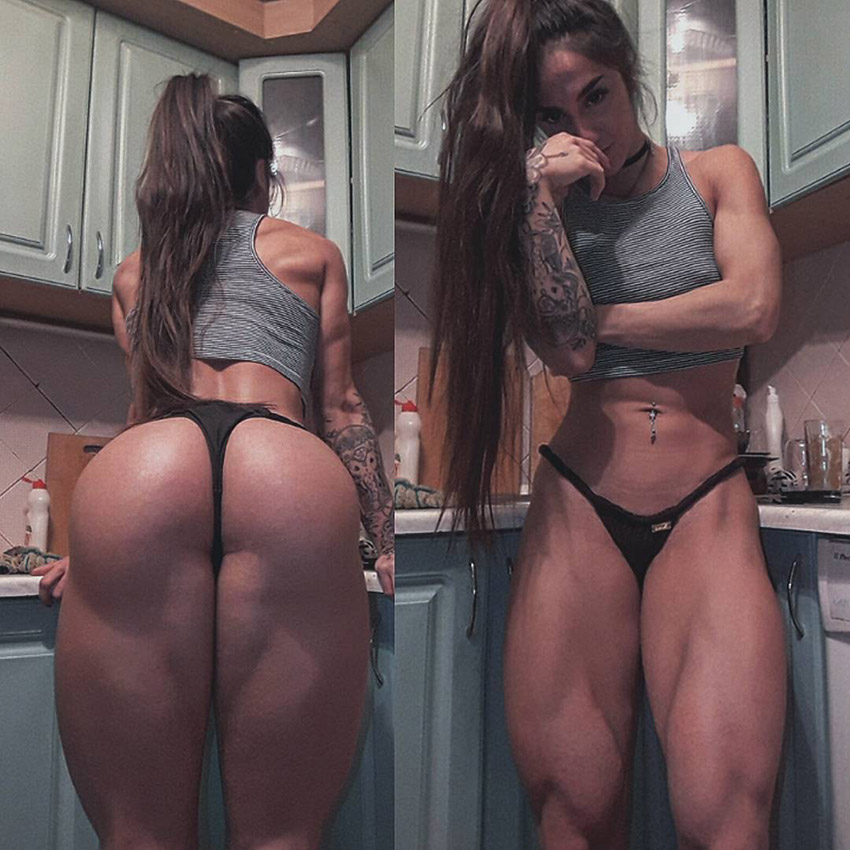 "I was a very skinny child, had thin legs, and all my classmates made fun of me. So I decided to change the situation, I was tired of people looking at me."
Biography
Building Bakhar's Legs
Bakhar started training after she experienced a lot of unwanted attention from her classmates, they would pick on her saying that she had skinny legs. This is when Bakhar joined a gym and without any training knowledge or previous experience, she hit the weights hard.
In the beginning, Bakhar didn't count sets or reps, she only did what felt natural and worked on the areas she wanted to grow, she had no real idea how to create an exercise routine.
Bakhar started to read bodybuilding magazines and begun to learn how to work her muscles correctly. And then, one day, she woke up she saw her developed muscles. This was the turning point for Bakhar.
---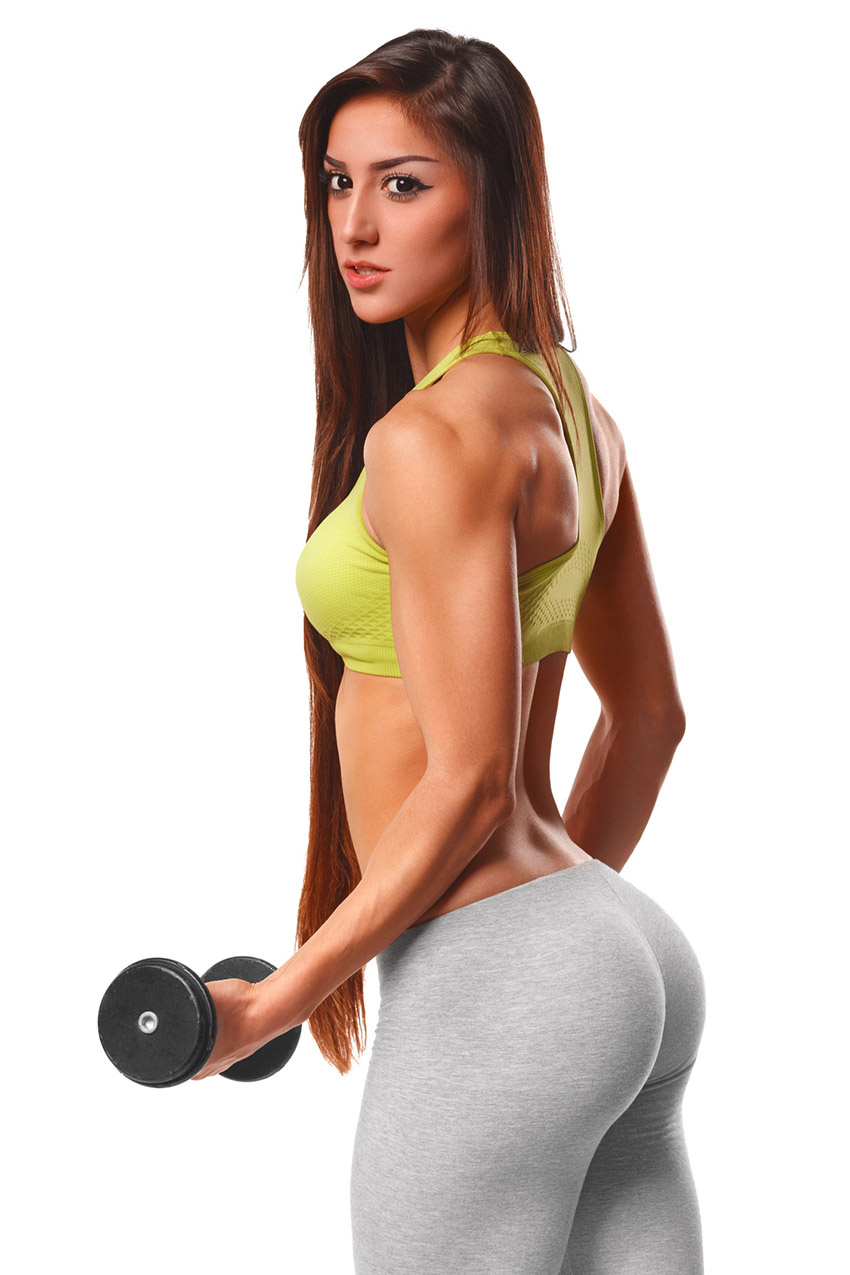 A younger Bakhar.
---
Bikini Competitor
Bakhar Nabieva has no future plans to compete professionally, although, she has competed in bikini fitness categories. She feels in order to compete, the diets are too strict with little energy foods such as carbohydrates, and the training is intense in carb depleted states. For Bakhar, this is not her idea of fun.
"Currently I have no interest in competing, I have been competing in the category bikini fitness, but really have no interest. You have to be a very restricted diet, no carbohydrates, the training does not yield when you have no energy. I do not want to expose myself to such torture, perhaps in the future."
---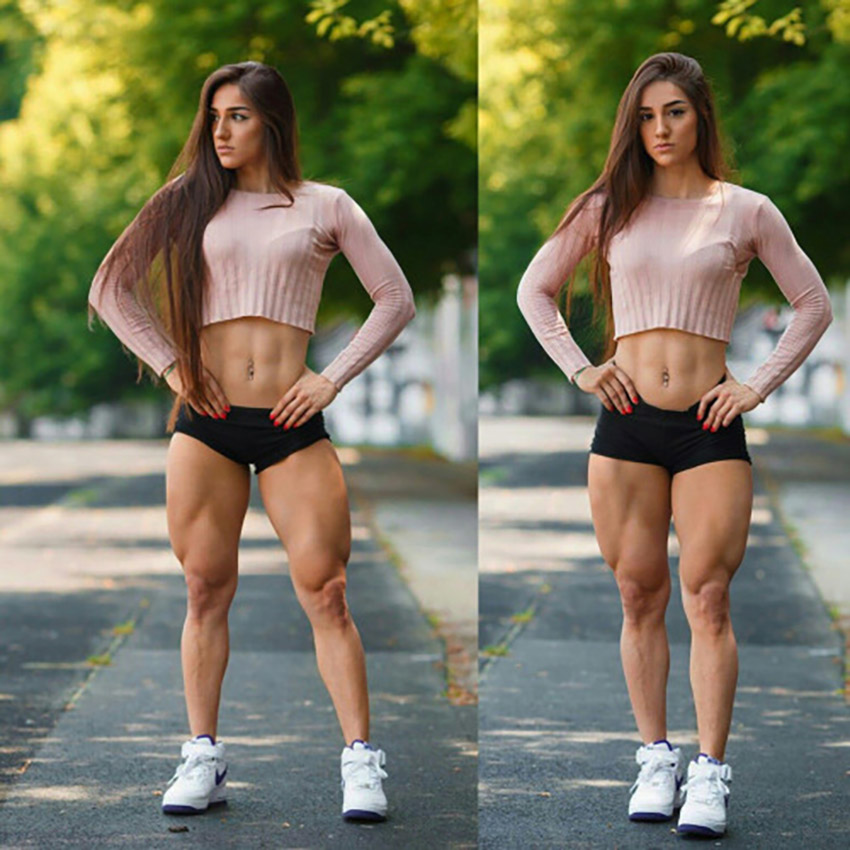 "I woke up and looked in the mirror and I saw some muscles, once I saw the result of developing muscles nothing could stop me."
Training
Bakhar's training is tough but quite simple, she focuses on the muscle groups she likes the most (her hamstrings, glutes, and quads). The main exercises she will use are squats, leg press, and leg extension. With a lot of isolation for the hamstrings, which has given her the legs she's always desired.
"I work with weights using 6-10 and 15 repetitions maximum. I love to train legs, of course!! The exercises that I like the most are squats, leg press, leg extension and lats."
---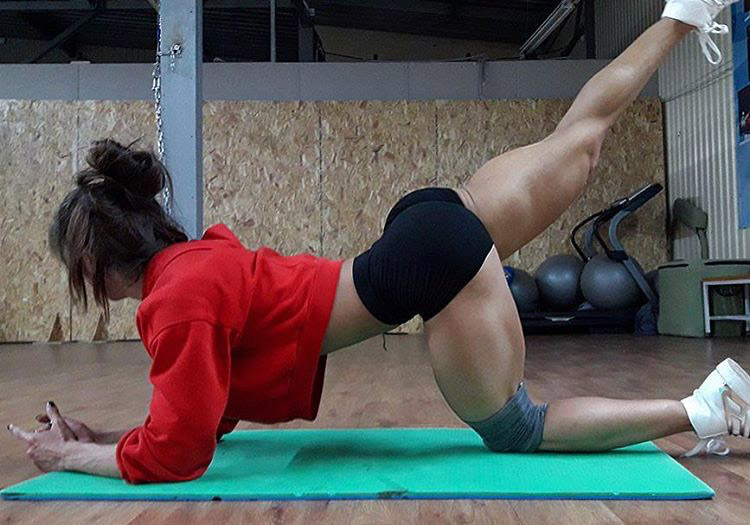 ---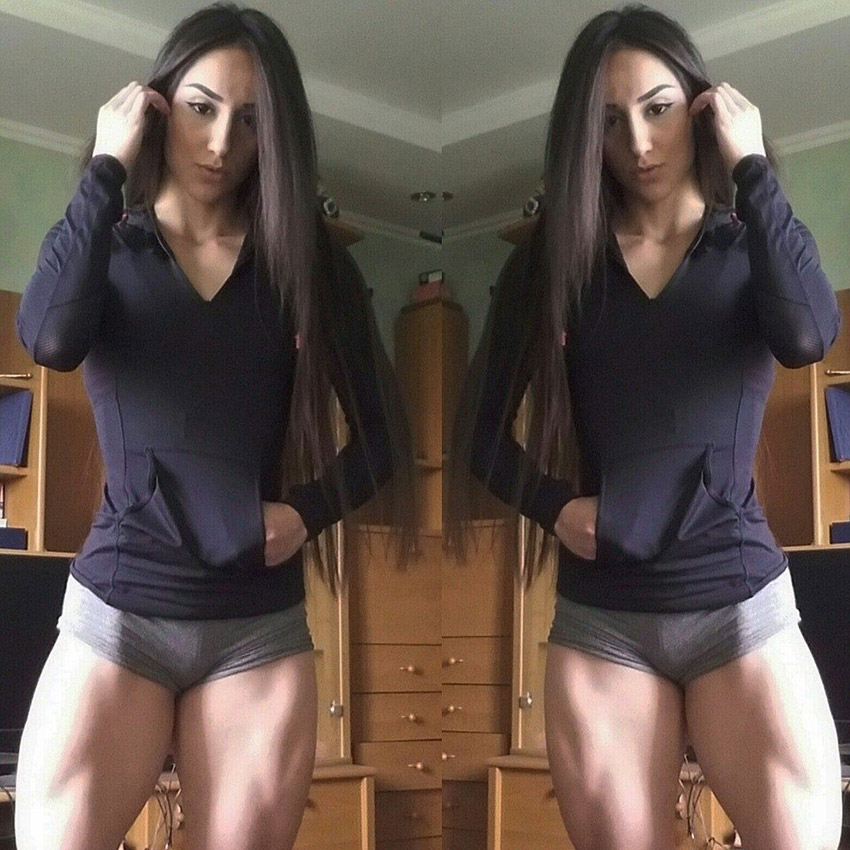 "I really do not like dieting! I like virtually everything else."
Nutrition
Not a huge fan of dieting, Bakhar's diet is varied, she likes to eat meat, eggs, and cakes. She will use this food to fuel her workouts effectively.
Eating around the workouts with higher calories, helps her to prevent her from any unwanted fat storage. This ways she makes sure she has a strong workout with great results.
---
Editor's Tip
Inspired to reach your maximum potential like Bakhar? Read our comprehensive guide on how fat burning supplements can really up your game!
---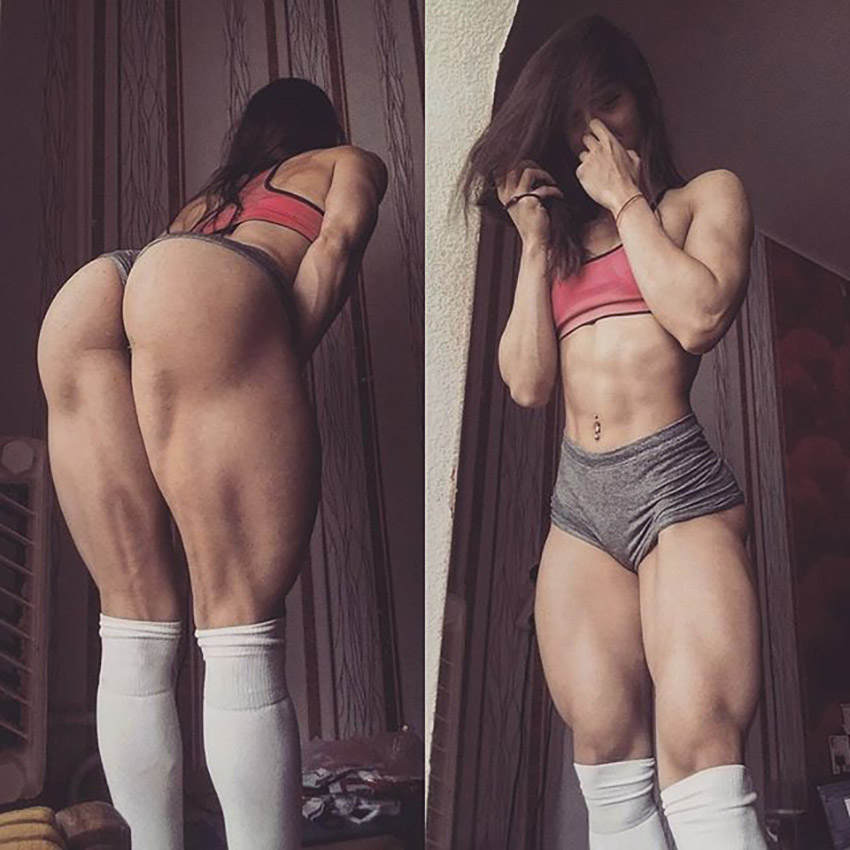 "I am inspired by Brazilian athletes, the number one for me is the Gracyanne Barbosa."
Idols and Influences
Bakhar loves to work her legs – her thick quads and glutes are her favorite features. She says that her main influences are the Brazilian models who also have the thicker look.
People such as Gracyanne Barbosa are among her idols.
---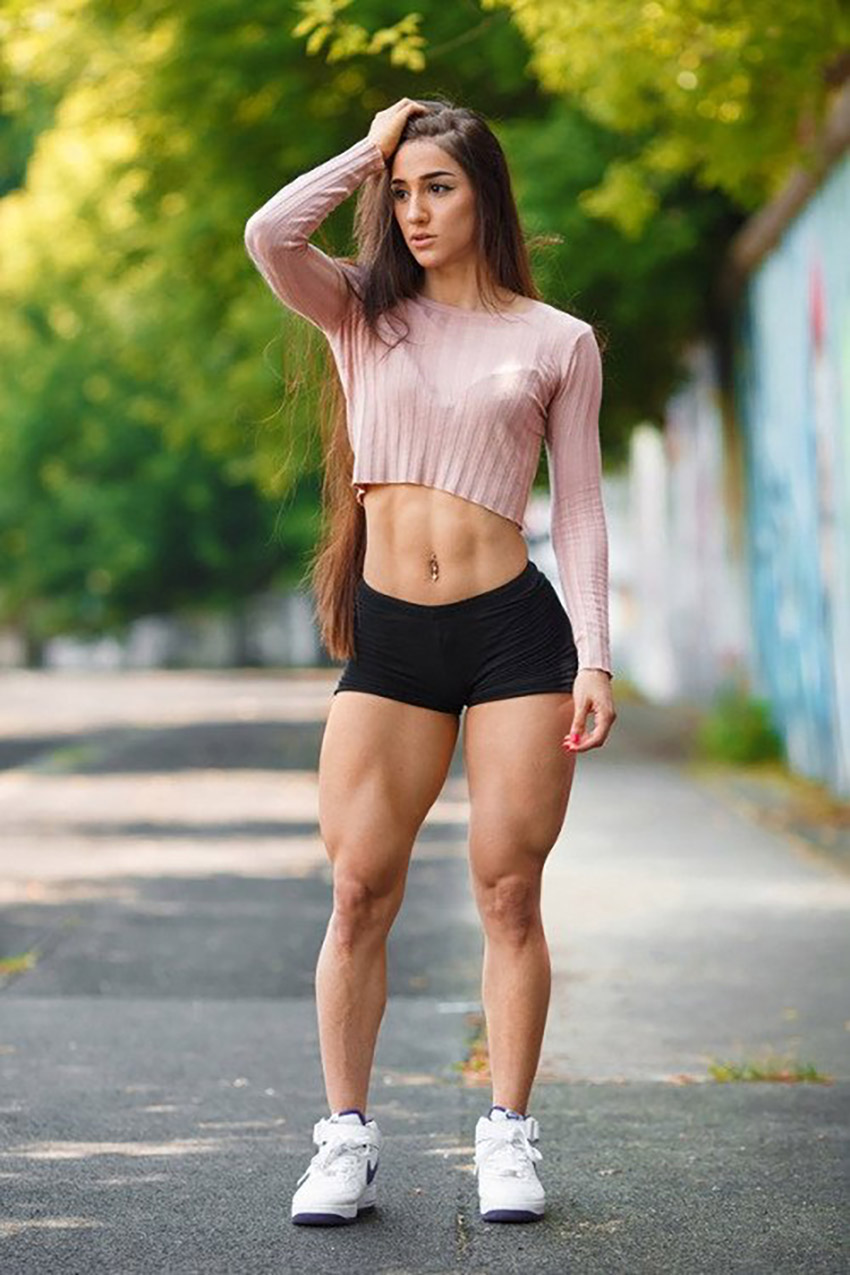 "Just stay mentally strong, no matter what you are subject to, get bigger or thin, there will always be someone who will try to put you down. And remember to be happy!!"
What we can learn from Bakhar Nabieva
Bakhar Nabieva has shown incredible dedication and thirst to achieve her goals. With constant bullying about her 'skinny legs,' she proved to everyone she could change her body and live the way she wanted.
She shows us that no matter what our situation is, with enough drive, determination, and knowledge of training, you too can transform your body into a physique of greatness.