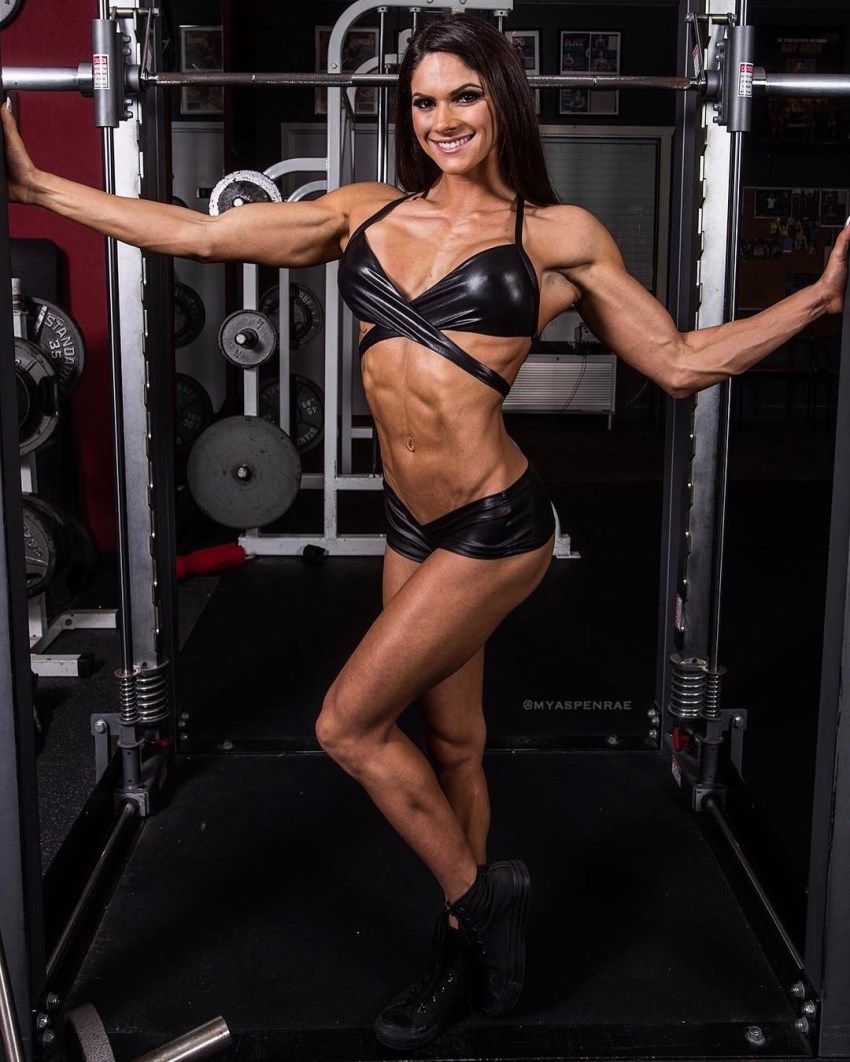 Aspen Rae
Adult Model, Fitness Model, Figure Competitor
Aspen Rae is an adult model, figure competitor, and an internet personality from San Jose, California.
She began her fitness journey in college, having previously spent years running marathons. With the help of her coach, she was able to tone up her physique, and become "hooked" on the results in the gym.
Since then, Aspen's career has thrived – she's become a fitness icon, adult actress, and a competitor for the NPC shows.
This is her story:
---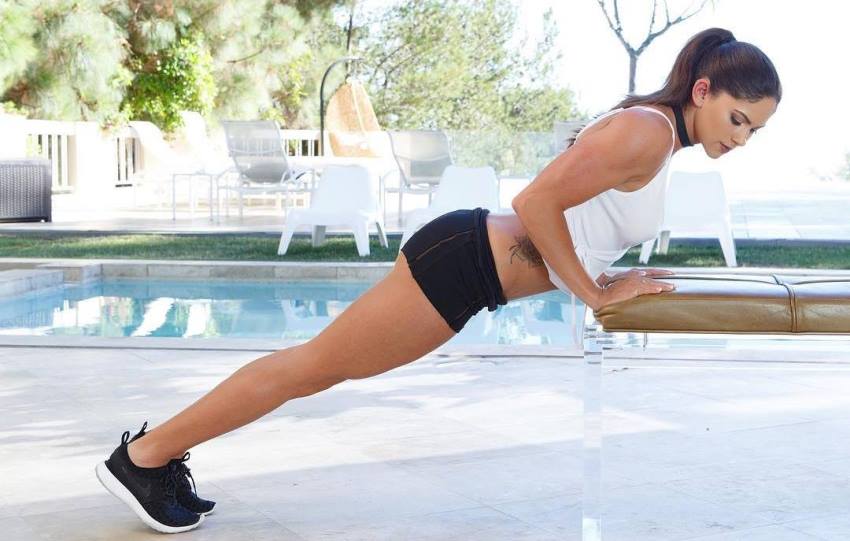 "Persistence and determination. The two key ingredients to attain any amount of success in life."
Athlete Statistics
Full Name: Aspen Rae
Weight
Height
Year of Birth
Nationality
Under 115lbs (52.2kg)
5'4" (162.5cm)
1990
American
Profession
Era
Adult Model, Fitness Model, Figure Competitor
2010
| | |
| --- | --- |
| Weight | Under 115lbs (52.2kg) |
| Height | 5'4" (162.5cm) |
| Year of Birth | 1990 |
| Nationality | American |
| Profession | Adult Model, Fitness Model, Figure Competitor |
| Era | 2010 |
---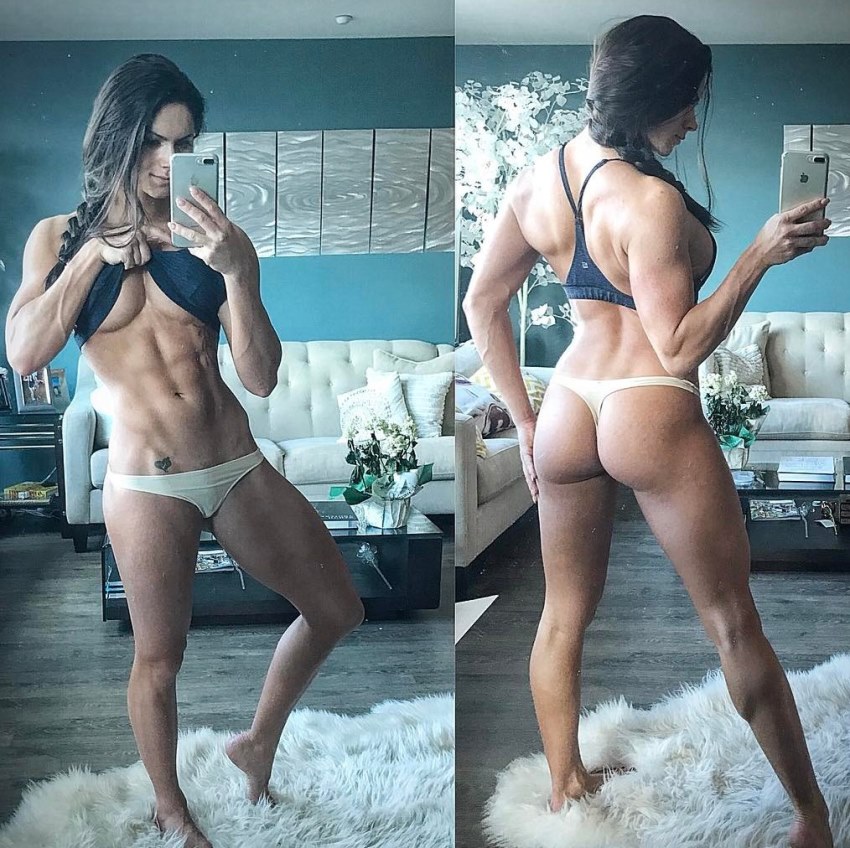 "It's hard as f*ck to compete, but there's no greater reward than getting to the point where you are ready to step on stage and show the world the hard work that you've been putting in."
Accomplishments
NPC Figure Competitor
Actress
Model
---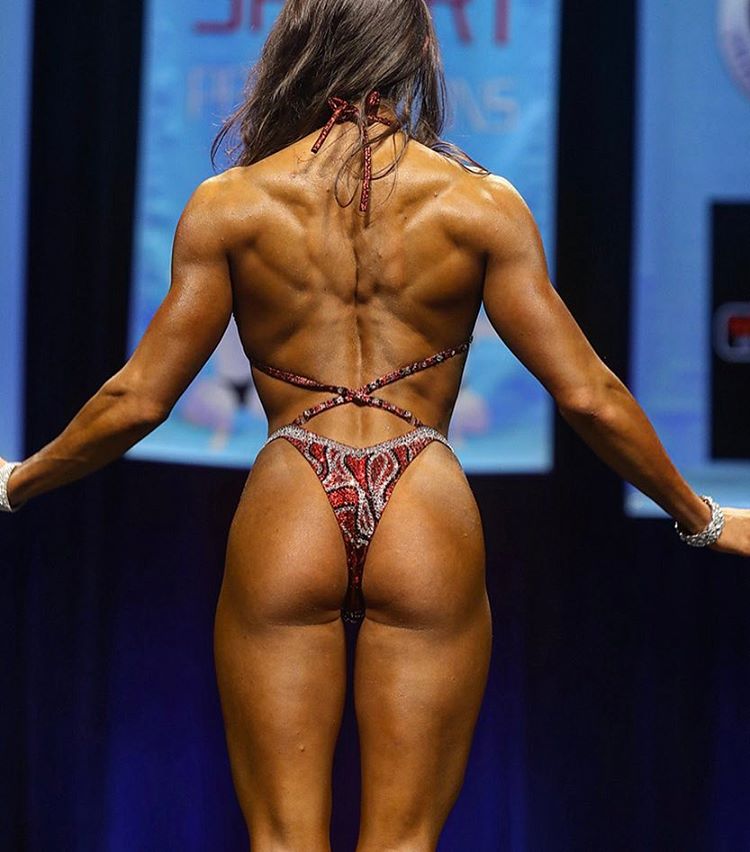 "This sport has taught me more about self-discipline and grit than anything I've ever done in life. I am very thankful I found it and have made so many friends along the way. "
Biography
Long Distance Running
A Mix of Scottish, Italian, and American, Aspen Rae was born in 1990, and was raised in northern California.
Growing up, Aspen realized she had a predisposition for sports; particularly marathon running. She explained; "I fit into one of those cliché "always been an athlete" through high school and college stories. I was a long distance cross country runner, competed in a marathon, and in high school and college, was on the swim team – butterfly was my stroke."
Fitness
After high school, Aspen became interested in trying something outside of her regular "sports routine". Since she had always wanted to gain some size and tone on her skinny frame, the gym was the ideal answer. Soon, Aspen began training with weights.
After realizing how many variations of exercises and training programs were "out there", Aspen decided to make her life "easier", and hire a professional fitness coach. This decision paid off almost immediately – in just several weeks, Aspen could already notice progress on her body.
Over the course of one year, Aspen's physique progressed so much that she began fantasizing about competing in a fitness show. With a little encouragement from her coach, this dream soon became a reality.
---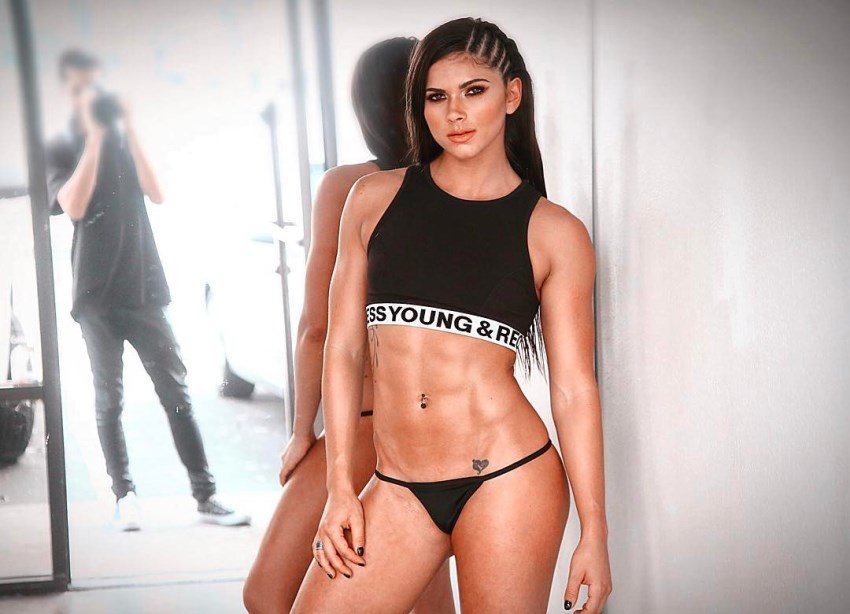 ---
Competitions
Aspen soon began competing in NPC bikini shows, gaining respectable results. However, she said she didn't feel "natural" on the stage among other bikini competitors – mostly due to her muscular upper body. It was because of this, she decided to transfer from the bikini, to the figure division in 2016.
Transferring to the figure category allowed Aspen to work hard on her body, without worrying about gaining too much size. This enabled her to fully developed her back, one of her strongest body parts.
Webcam Modeling
During this time, Aspen also took a keen interest in doing something outside of her comfort zone. At the age of 18, she began doing webcam modeling and adult acting.
Since her parents were religious and conservative, Aspen expected the worst once she told them about her decision. However, the exact opposite happened – her parents welcomed her decision, and fully supported her interests.
Needless to say, the response from her family left Aspen astonished. She was extremely happy she could combine her passion for fitness with an interest in nude modeling and turn them into a career of her dreams.
"My mom went out to buy my Penthouse as soon as she heard it was in the stands! I consider myself very fortunate to have such awesome parents." – Aspen Rae
The Pinnacle
Over the years, Aspen had achieved success in multiple areas of life. She became a fitness model, adult actress, and a bikini competitor with an immaculate physique.
Nowadays, she enjoys a massive recognition from her fans, as well as support from her friends and family in her everyday endeavors.
---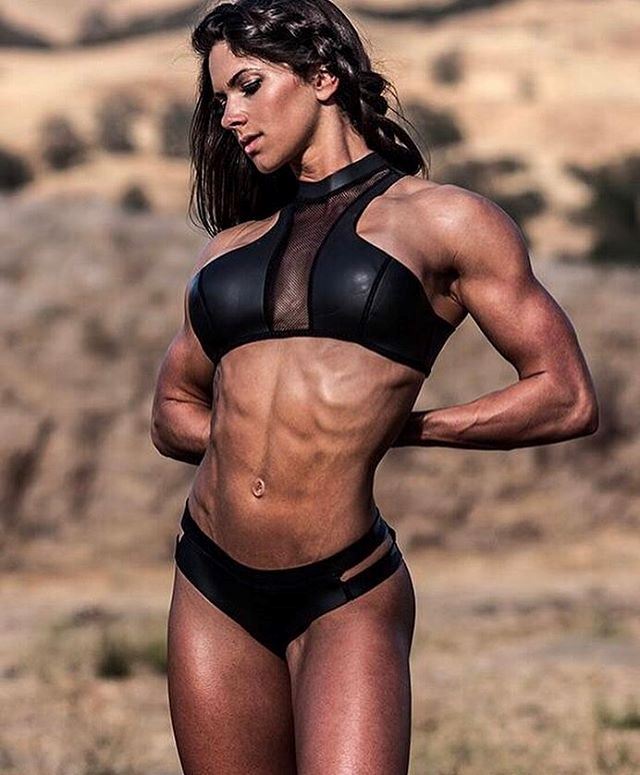 Training
Knowing the importance of being aesthetic and proportioned when competing on the fitness stage, Aspen dedicates one day to each muscle group. The only exception are legs, which she trains twice a week. She says, this is one of her weaker body parts.
As for cardio, Aspen likes to focus on her diet instead. However, she'll still do some cardio before a competition if necessary.
Aspen's Top 3
Lunges – According to Aspen, this one is great for the glutes. She added that it's also great for any muscle, depending on the positioning. By increasing the step, she targets her quads, and by decreasing, her hamstrings are doing most of the work.
Cable upright rows – When doing this exercise, Aspen is able to keep her muscles under tension throughout the entire movement. She says this is very important, since time under tension equals hypertrophy.
Assisted pull ups – This is one of the exercises which Aspen uses to start her back workouts. She found the exercise to be the most beneficial for her lats when performed with a wide grip, and slow movements.
---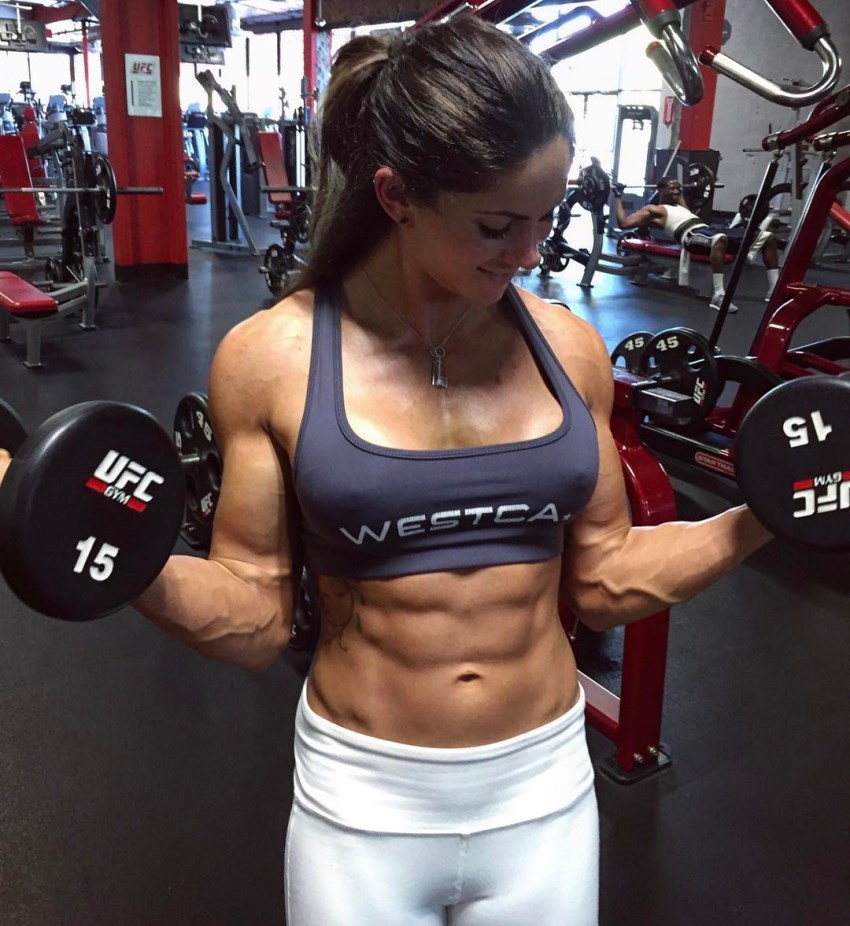 Nutrition
When dieting down for a competition, Aspen sticks to extremely disciplined rules. This means, she weighs each gram of her protein, fat, and carbohydrate intake.
She eats six meals per day, with macros consisting of lean meats and egg whites for protein, brown rice and sweet potatoes as a source of quality carbohydrates, and avocado along with almond butter for healthy fats.
Even in the off-season, Aspen's diet isn't much different. She still weighs her foods, eating six meals per day. However, she will have a little more flexibility in the off-season; meaning a cheat meal or two is allowed occasionally.
"My off-season guilty pleasure is a pop tart right before my leg day."
Supplements
---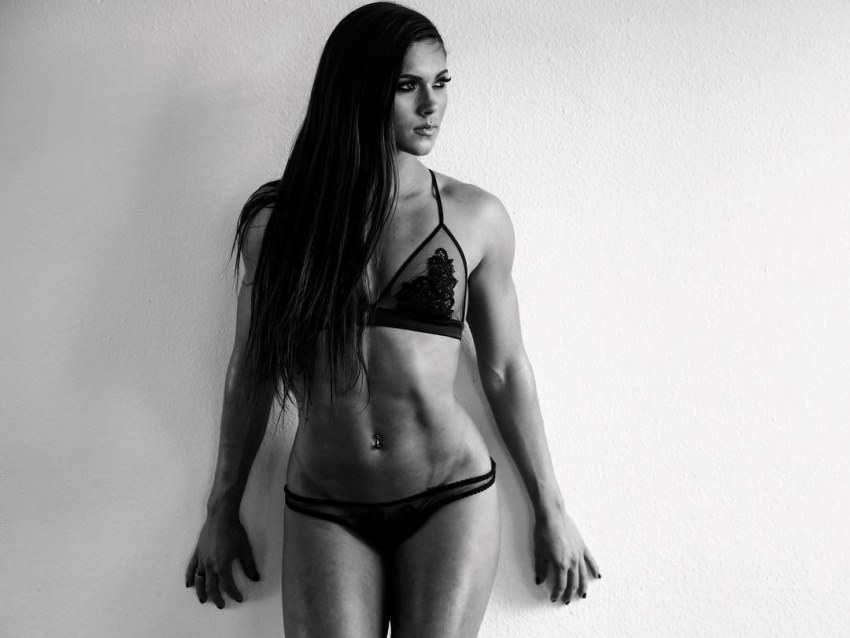 ---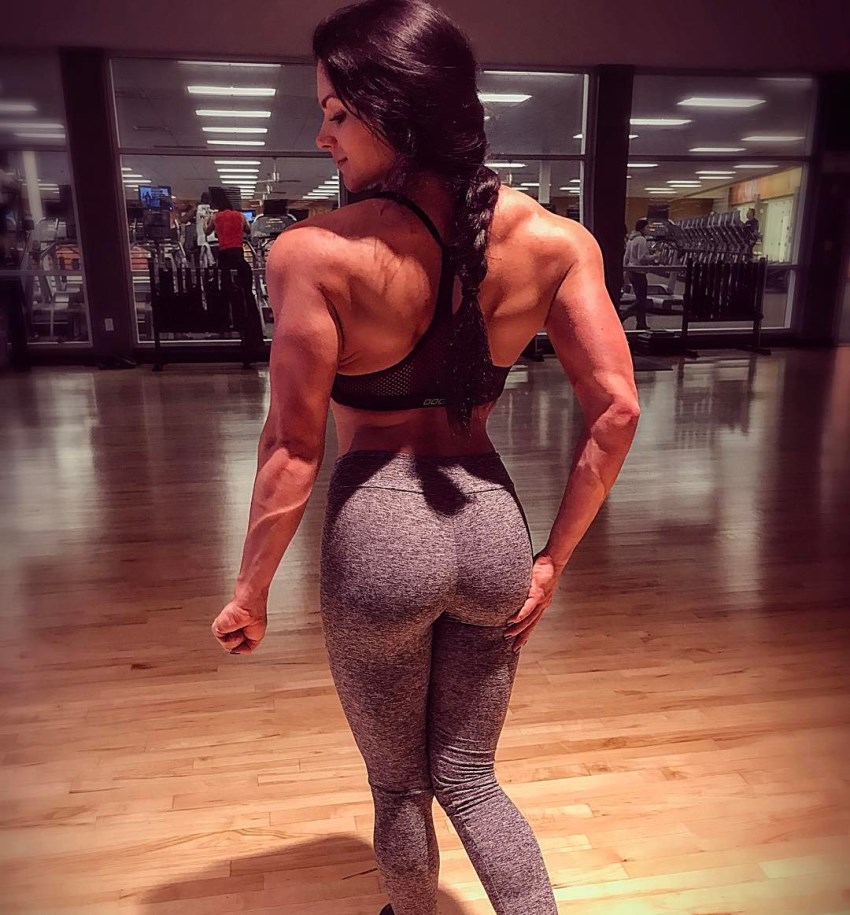 "Haters gonna hate. Potatoes gonna potate."
What we can learn from Aspen Rae
Aspen Rae has an accomplished career behind her. She achieved everything she dreamed of as a teenager, and still keeps on going; pursuing even bigger goals.
However, her road towards becoming a successful fitness icon and a nude actress wasn't smooth. Making a decision to get involved in the adult industry can be uneasy, to say at least – especially when taking opinions from friends and family in consideration.
Still, Aspen made her choice. She decided to go after he dreams, no matter what the response from people around her would be.
If we could take out something from Aspen's story, it would be to never give up on your dreams, no matter how strange they may seem to some people. There will be people who won't understand your purpose and your goals, but you must keep going despite their opinions – if you want to live the life of your own design. That's something Aspen Rae would tell you.