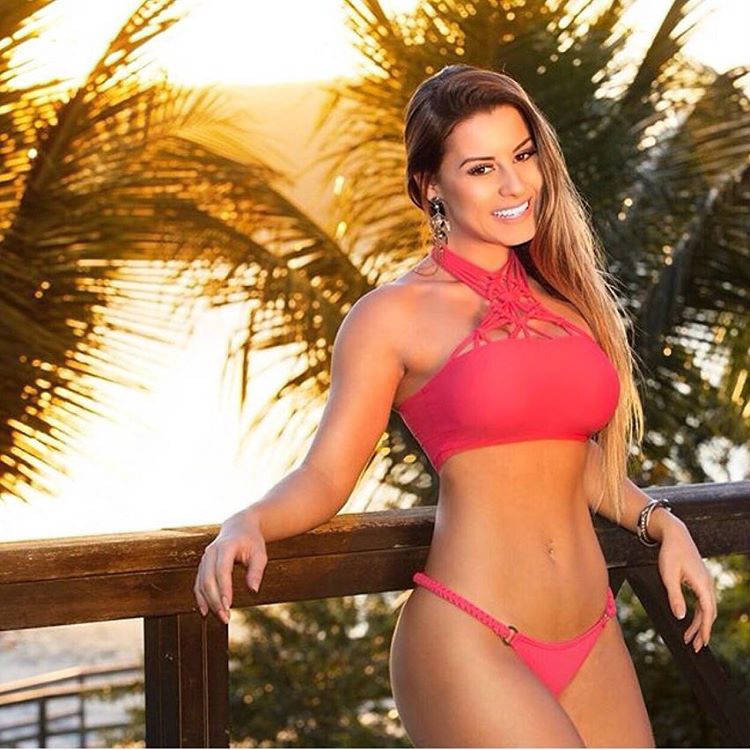 Aricia Silva
Glamour model, sponsored athlete, social media celebrity
Aricia Silva is a glamour model, sponsored athlete, and social media celebrity from São José, Brazil. She is a famous figure who is known for appearing in popular magazines such as Playboy.
Despite her success in the modelling and fitness industries, working out wasn't always Aricia's main passion. In fact, she had trained to work in administration when she was 17 – intending to follow a career path in the business world.
Around this time, she also began cardiovascular workouts with the motivation of building a beach-ready body. It was these hours spent in the gym working on her glutes and abs, which sparked her interest in modelling as a career. She kept working out and, gradually, began to attract attention from Brazilian modelling scouts.
Fast forward to today and Aricia is a successful model in Brazil. She has traveled internationally to build her modelling profile – making connections across the US and South America. She has also worked hard to achieve a large social media following,with regular uploads increasing her fan base daily.
---
 
Athlete Statistics
Full Name: Aricia Silva
Weight
Height
Year of Birth
Nationality
135 - 145lbs (61.2 - 65.8kg)
5'5" (165cm)
1994
Brazilian
Profession
Era
Glamour model, sponsored athlete, social media celebrity
2010
| | |
| --- | --- |
| Weight | 135 - 145lbs (61.2 - 65.8kg) |
| Height | 5'5" (165cm) |
| Year of Birth | 1994 |
| Nationality | Brazilian |
| Profession | Glamour model, sponsored athlete, social media celebrity |
| Era | 2010 |
---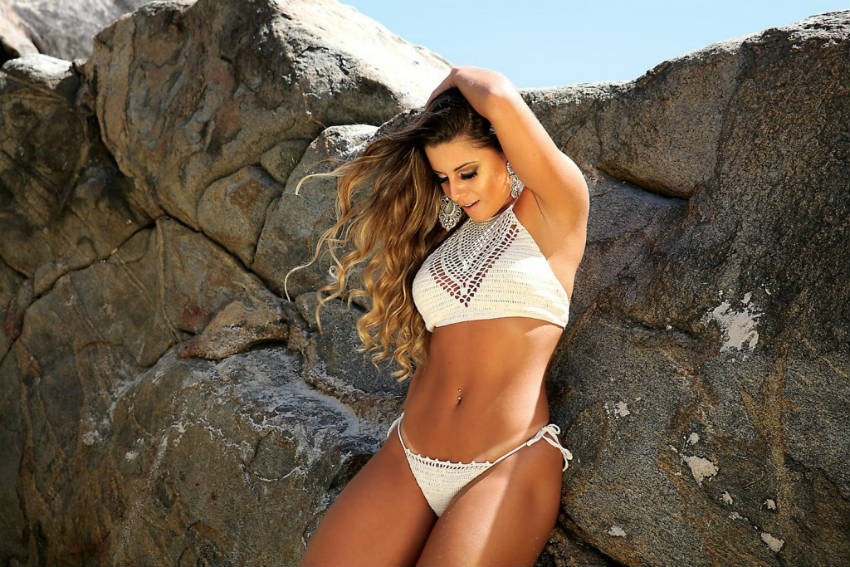 "I thank God every day for my life, my family and my work, for being able to contemplate so many opportunities".
Accomplishments
Professional glamour model
Television appearances
Sponsored athlete
---

Training
Beach-body Workout
Aricia focuses her workouts around maintaining her beach-ready model physique. She doesn't want to add any bulk to anywhere except her legs and glutes, so avoids using dumbbells or any heavy upper-body movements. She does, however, complete cardio based upper-body exercises such as the battle rope swing.
Legs
Aricia prides herself on her well built legs and glutes, focusing much of her workout routine on this area. She incorporates lunges, squats and laying hamstring curls which add tone and definition to her legs. She believes her legs and glutes are her best features, so never forgets to train them every week.
Abs
For her abdominal definition, Aricia likes to complete crunches, leg raises and planks. Before photo-shoots, she increases the intensity of these workouts; usually including an extra High Intensity Interval Training session. Cardio is crucial for Aricia in burning fat and revealing her abs, and these HIIT sessions, as well as runs, are important parts of her routine.
---

Nutrition
Healthy Eating
Aricia's diet is very important to her and she eats organic, nutritious foods. She eats traditionally Brazilian meals, such as salads full of tomatoes, peppers and local vegetables.
She also makes sure she hits her daily macro-nutrient needs. She eats lean meat and fish such as tuna, chicken and turkey, as well as healthy fats such as nuts.
As she doesn't want to add too much weight to her physique, she also tries out new low-carb meal choices regularly. She loves to eat native tropical fruits for breakfast, enjoying fruit juice and smoothies.
Supplements
When it comes to supplements, Aricia likes to use certain products as an addition to her already healthy diet. She incorporates BCAA'S, whey protein drinks and bars, as well as various specially designed pre-workout teas.
---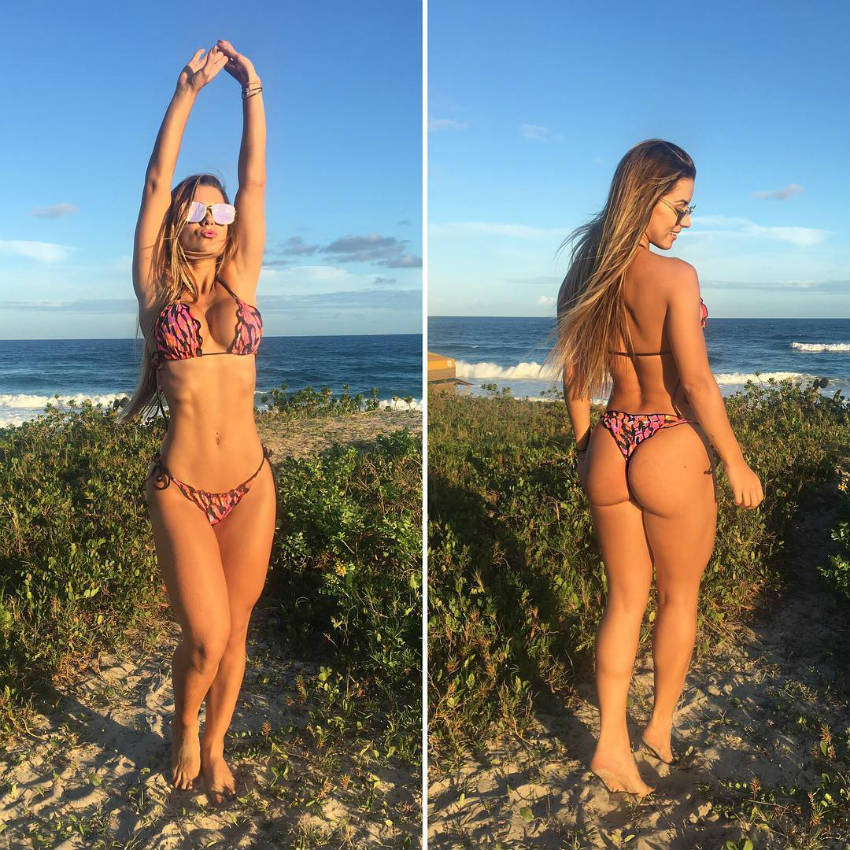 What we can learn from Aricia Silva
Aricia's story highlights just how beneficial working out can be in someones life. Prior to her first workout, Aricia was intending to start a career in the business world, but improving her physique inspired her to abandon this path altogether.
Her workouts in the gym gave her the confidence she needed to find work in the fitness and modelling industries. With hard work, she created a successful international career as a model. Your own workouts could give you the inspiration you need to achieve your career goals.