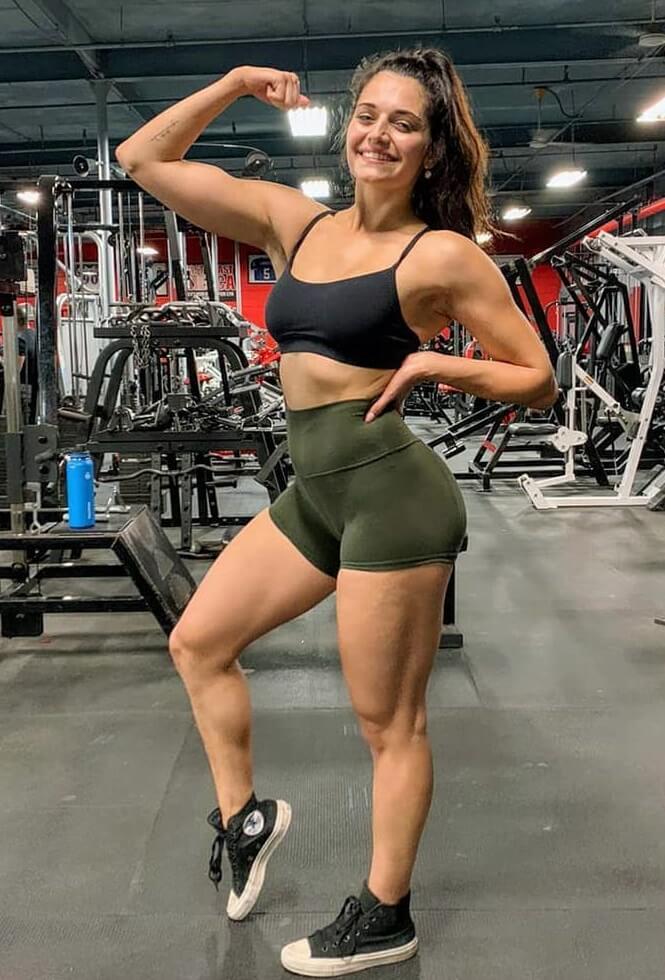 Annabel DaSilva
Bikini Model, IFBB Pro Competitor
From battling bulimia and body dysmorphia to becoming a renowned fitness model, Annabel DaSilva has a truly inspiring transformation story.
Annabel started modeling at a tender age of 16, right after finishing high school. At first, this was her dream job. But she quickly came to realize the restrictions this lifestyle set upon her.
Annabel was constantly on her toes when it came to her diet and training. This made her feel terrible and led to body image issues.
It wasn't until she decided to replace constant travels and the restrictive lifestyle of a bikini model with the weight room, that her life began changing for the better.
After years of working out and changing her perspective on foods, she went on to sculpt a body that now inspires others.
This is her story:
---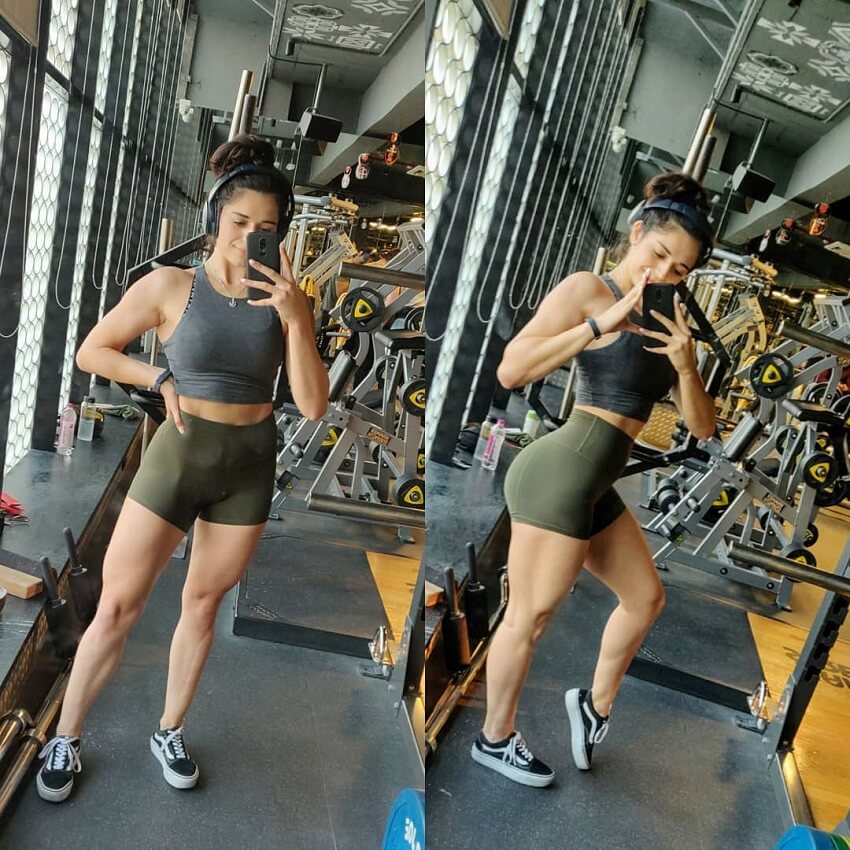 Athlete Statistics
Full Name: Annabel DaSilva
Weight
Height
Age
Date of Birth
135 - 145lbs (61.2 - 65.8kg)
5'8" (172.5cm)
30
October 11, 1993
Nationality
Profession
Era
Brazilian
Bikini Model, IFBB Pro Competitor
2010
| | |
| --- | --- |
| Weight | 135 - 145lbs (61.2 - 65.8kg) |
| Height | 5'8" (172.5cm) |
| Age | 30 |
| Date of Birth | October 11, 1993 |
| Nationality | Brazilian |
| Profession | Bikini Model, IFBB Pro Competitor |
| Era | 2010 |
---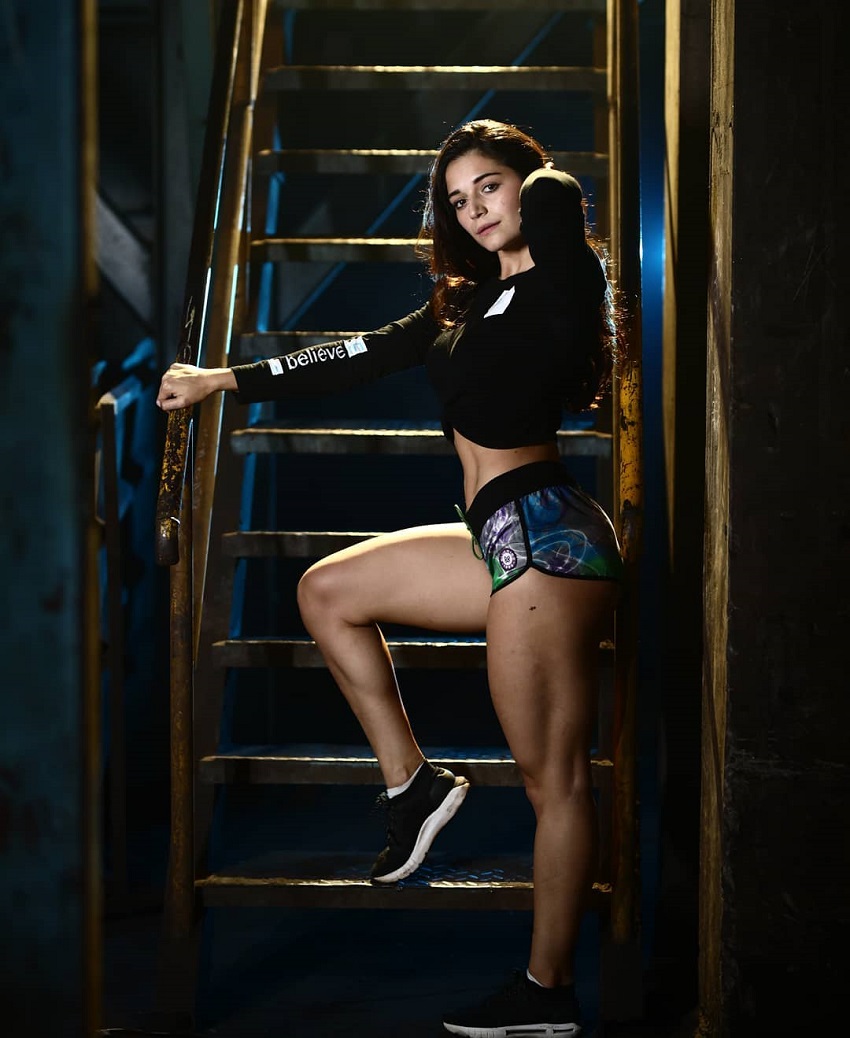 Accomplishments
---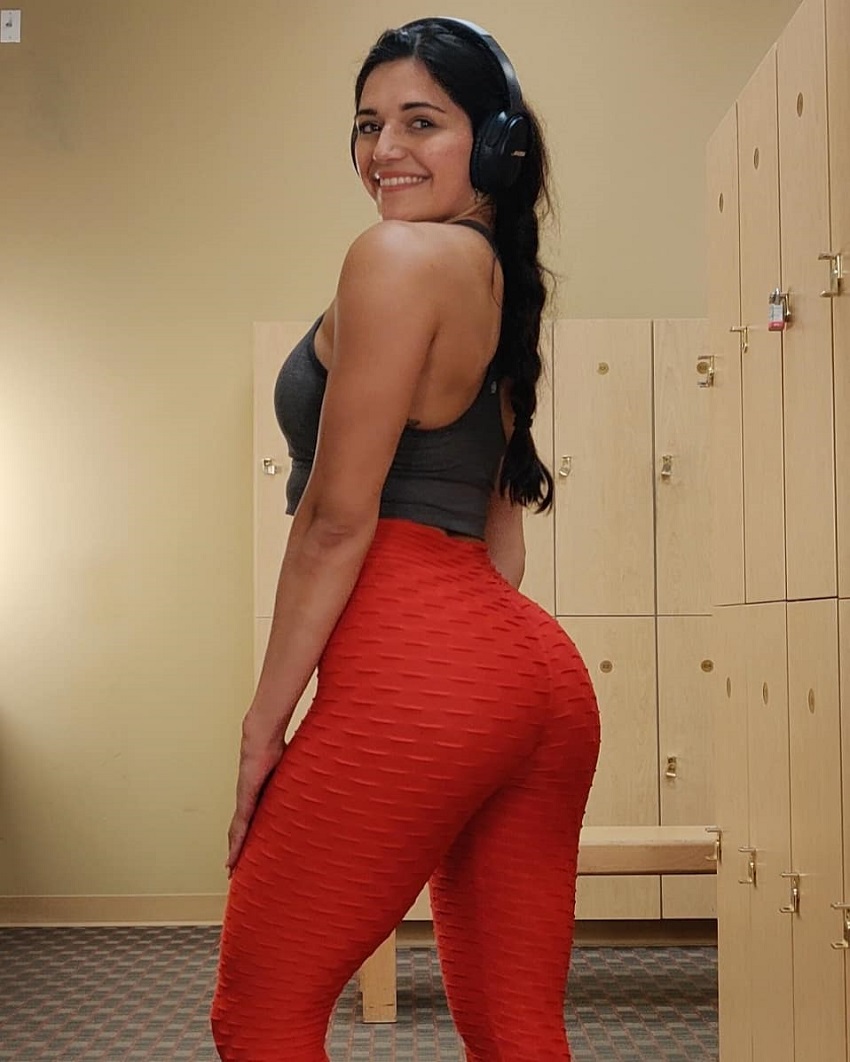 Biography
Distorted Body Image
Annabel DaSilva is a rising fitness talent originally from Brazil but now residing in India. From a young age, Annabel wanted to become a model.
Her interest in modeling was so great that Annabel finished high school at the age of 16 and decided to travel the world doing modeling instead of continuing with her education.
However, this is where things started going downhill for her.
Shortly after entering the world of modeling, Annabel realized it totally distorted her image and self-confidence. She developed an unhealthy relationship with food as a way of adhering to the standards of the modeling industry.
Bulimia
Unfortunately, Annabel's self-image issues soon turned into something even more serious – builimia and body dysmorphia.
For the first three years as a model, Annabel struggled to cope with everyday life. "I thought I was never enough, always needing to lose weight and constantly nitpicking at myself."
But one day, Annabel woke up and said to herself "enough is enough". It was at this point that her fitness journey began.
---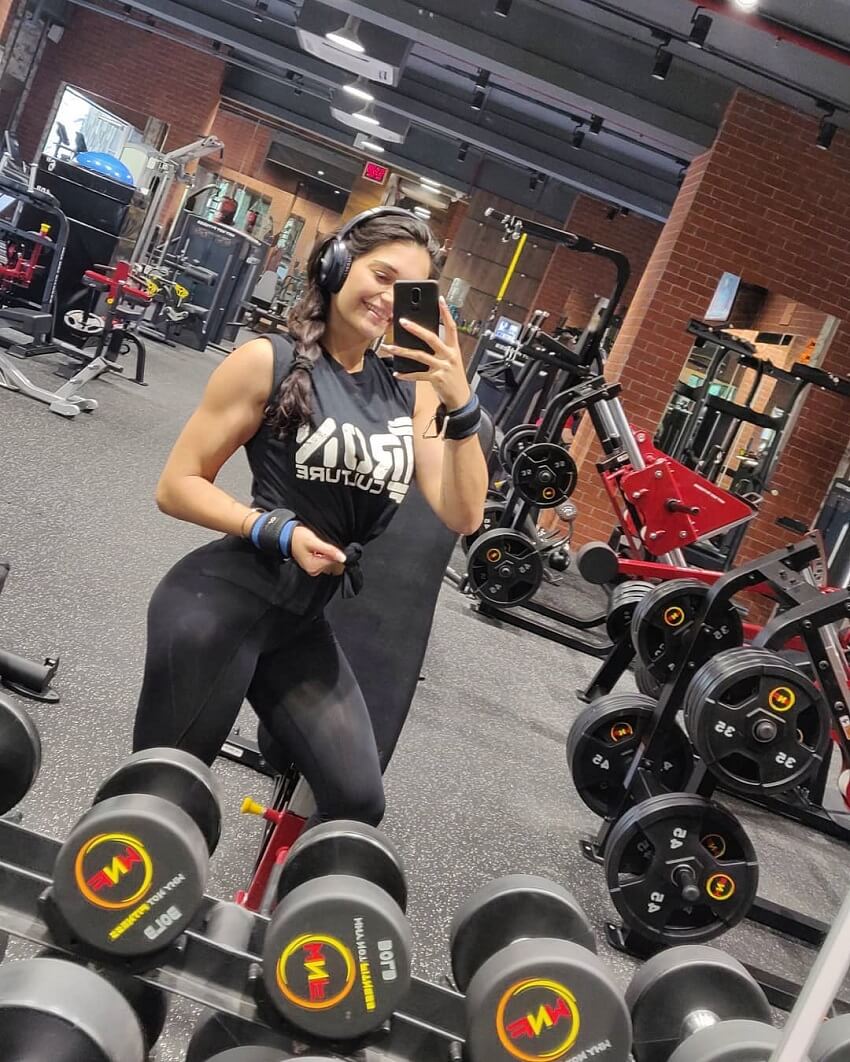 ---
Weightlifting to the Rescue
It was Annabel's hope that joining a gym would help her battle her body image issues. And help her it did.
As she began to lift heavier weights and introduced more healthy foods to her diet, Annabel's self-confidence grew. Improvements in her physique followed too.
"Three years ago I started my fitness journey and that's when I began to truly love the skin I am in and become more body positive."
---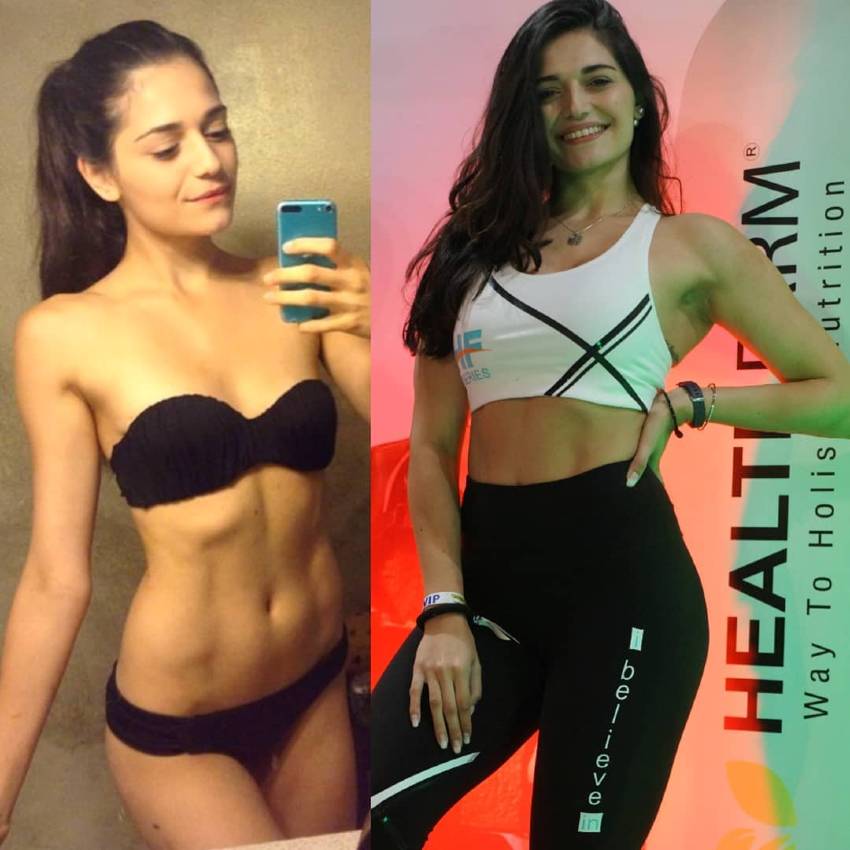 ---
Catching The Lifting Bug
During her process of transformation, Annabel fell in love with the fitness lifestyle.
Through hard work in the gym, and lots of discipline with her diet, she became a more motivated person. This saw her join her first fitness competition, and another one a few months later.
One thing led to another and Annabel became an IFBB Pro.
Sharing Progress Online
Throughout her journey, Annabel documented everything on social media. This enabled her to keep track of her progress and share it with her friends and family.
To Annabel's surprise, her social media following grew immensely over the years. Ultimately, it was this that led her to become who she is today – a fitness influencer and role model for other women that went through similar challenges.
---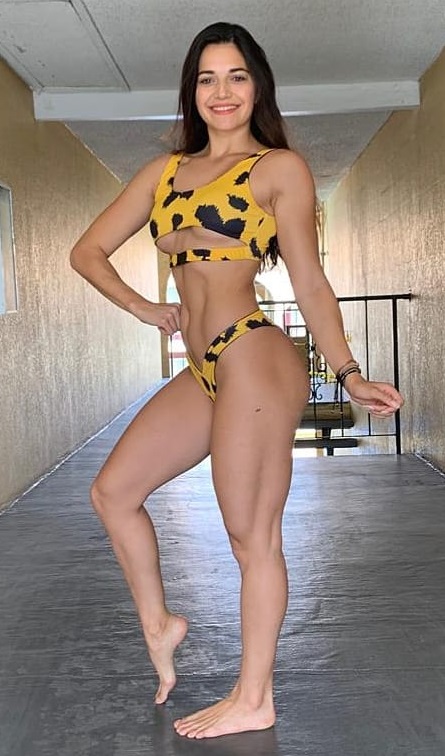 "I really have no idea where I would be and what I would be doing without lifting. It turned my life around and made me a completely different person. My mindset has changed completely. Healthy mind, healthy body."
Training
Annabel lifts weights about 5 times per week, with each workout lasting 90 minutes.
She has a few rules for having a great workout. These include:
Mind and muscle connection – Annabel makes sure that her muscles stay fully engaged throughout the whole exercise.
Leave the ego at the door – She doesn't concern herself with numbers too much, instead focuses on the quality of her reps and form.
Mobility work before workouts – Mobility drills like stretching improve Annabel's range of motion and reduce the risk of an injury from exercises.
Stretching After Training
Before training, Annabel will do some foam rolling and dynamic stretches. After finishing her workout, she'll do longer (static) stretches to promote blood flow and reduce the lactic acid build-up in her muscles.
---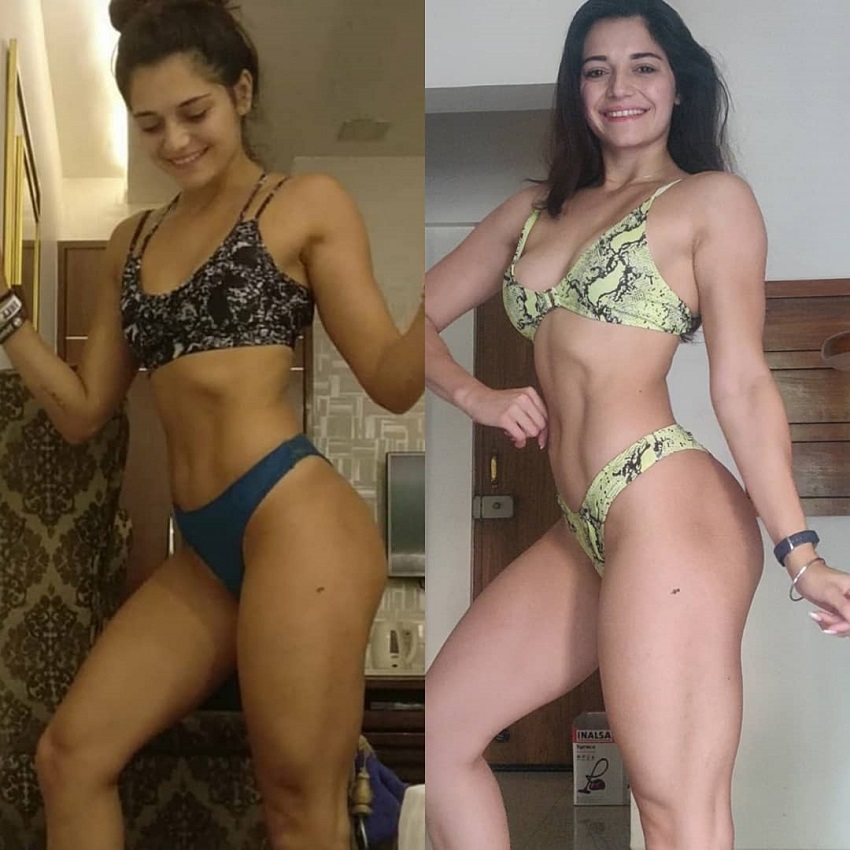 Nutrition
In 2014, while she was still doing bikini modeling, Annabel had one goal and one goal only – to look slim and have abs. She says she"ate like a bird, took fat burners, and would chew foods and spit it out".
But one morning, she says she woke up and was hit with a realization of how unhealthy her habits were.
This was the turning point for Annabel.
From here on, she started making radical changes in her diet. This included adding more healthy fats and lean protein, along with some carbs for energy.
Workout Meals
Annabel likes to load up on calories before and after training. This not only keeps her full of energy but also delivers the nutrients needed for muscle repair and growth.
She has oatmeal with protein powder as a pre-workout meal, and sweet potatoes, tuna, and eggs for post-workout.
Annabel's Rules For a Healthy and Lean Physique
Annabel is a firm believer in balance, especially when she comes to her diet. She says she learned this the hard way.
She'll have several smaller meals per day to keep a high metabolism. Certain processed foods are off-limits for Annabel. On occasion, she might indulge because that's what keeps her motivated and 'mentally recharged'. She just makes sure not to binge eat.
In terms of fluids, Annabel prioritizes water and green tea. She never drinks alcohol because it limits her productivity and overall performance in the gym.
On top of it all, Annabel ensures to get a minimum of 6 hours of sleep per night. She's found that a lack of sleep makes her drowsy and unproductive the whole day.
---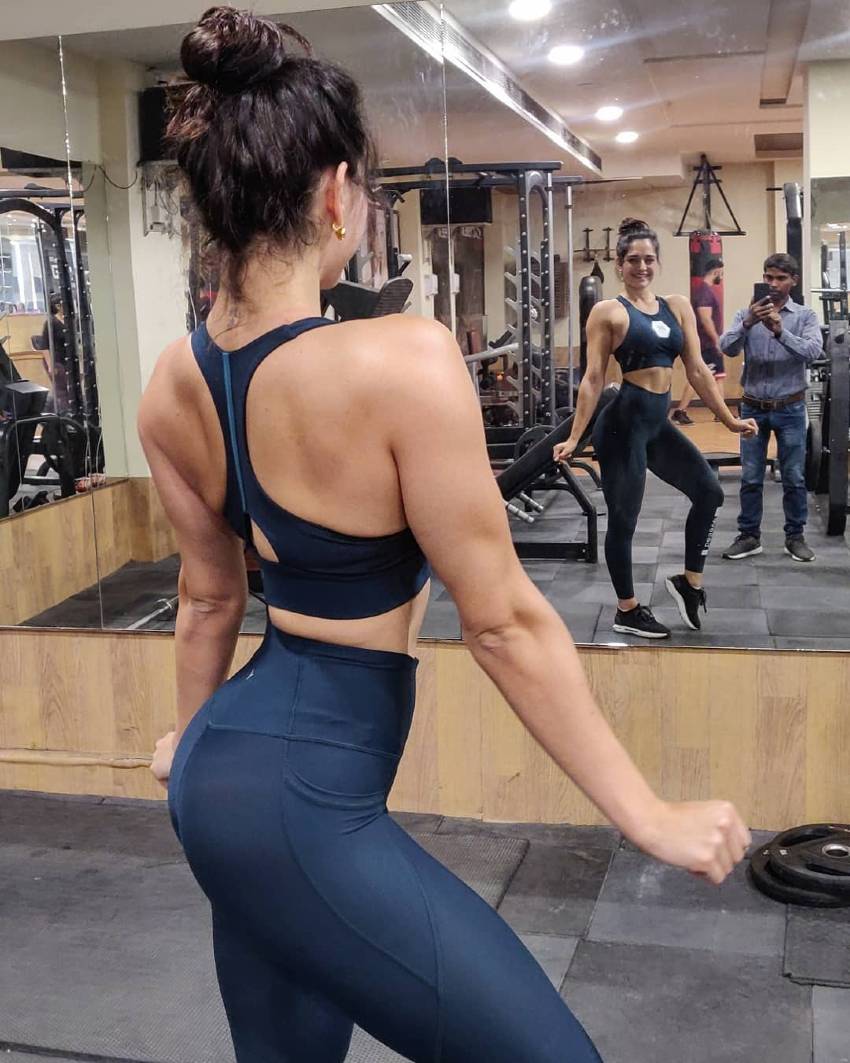 "Truly happy and content with the skin I'm in. Feeling more fulfilled than ever. Being able to pursue my passion and model. Training hard & fueling my body with enough food. Not defining myself by numbers; be it on the scale or the clothes size I wear. Authentic and real. I think that's my favorite part."
Idols and Influences
Annabel doesn't have a gym coach or mentor, but a few close friends that she listens to for guidance. "I'm lucky to have people like that in my life," says Annabel.
The first person she looked up to was Mia Hamm, an American retired footballer. Mia was a role model for Annabel growing up, and has been an influential figure on her fitness journey too.
---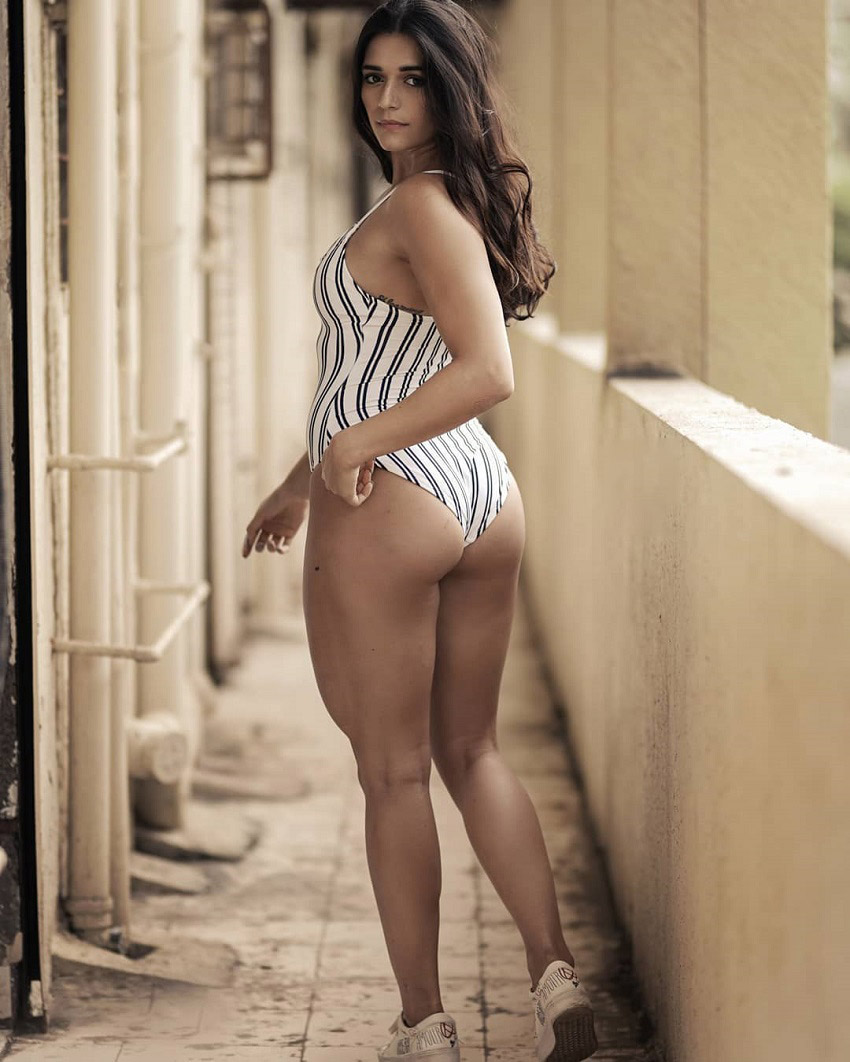 What we can learn from Annabel DaSilva
Annabel DaSilva has one simple piece of advice for anyone looking to achieve their dreams: "just start!" Every successful person was once a beginner. Annabel says that comparing yourself to others only distracts you from focusing on your own path, and prevents you from reaching your true potential.
As she says; "Walk in with a game plan, stay confident, ask for help when needed and focus on yourself. Way too many times we compare chapter 1 to someone else's chapter 10. Embrace your own journey!" – Annabel DaSilva