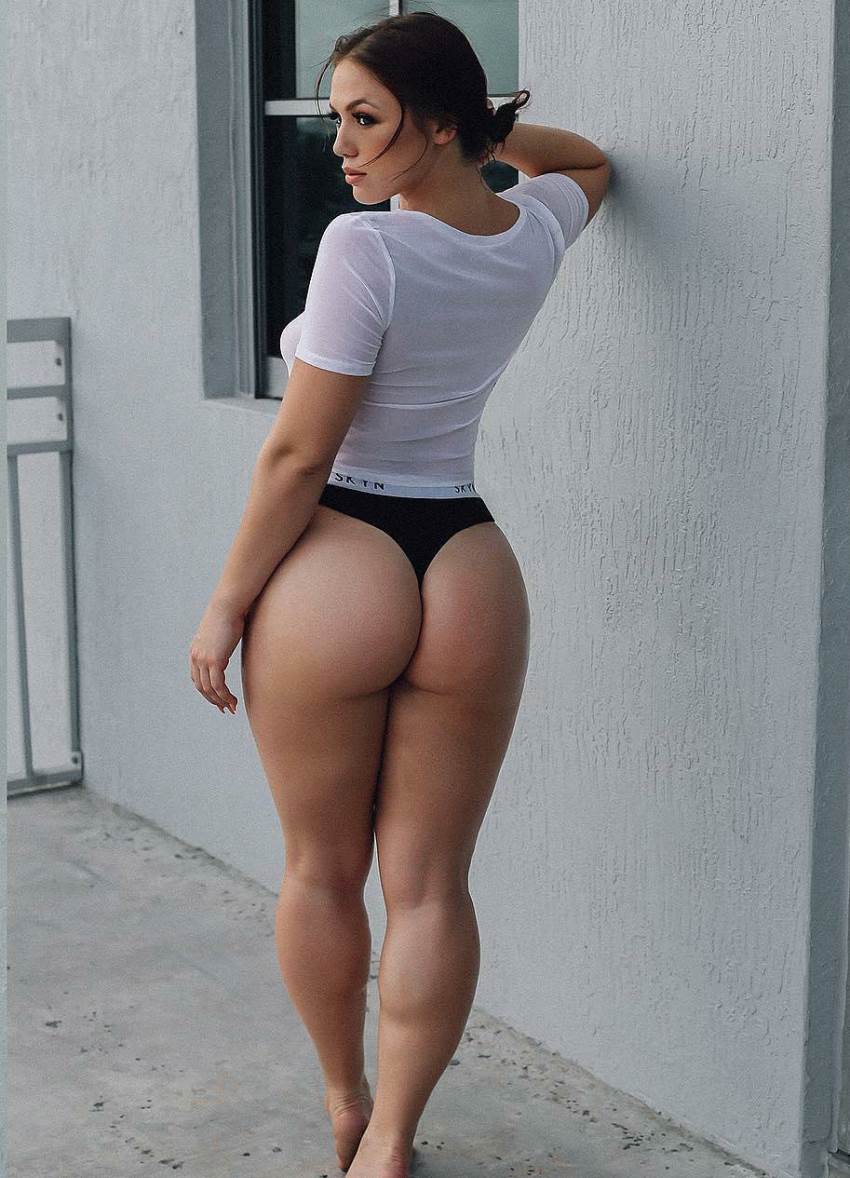 Anna Matthews
Entrepreneur, Model, Social Media Personality
Anna Matthews is a cover model, entrepreneur, and social media star from Florida.
Raised in the southeastern U.S. state Alabama, Anna had high ambitions since her earliest days. As a child, she received top grades in school, and later as a teenager, she entered the world of modeling.
Anna says, it was through modeling that she discovered her 'true self'. "I never knew I was capable of what I'm doing and modeling has given me more self-confidence than I could've imagined," Anna explained.
More so, modeling has given Anna the opportunity to travel the world, inspire her fans, and live her dream lifestyle – something for which she's very grateful.
Some of Anna's best pictures, as well as her training, dieting, and supplementation regimen can be seen below.
---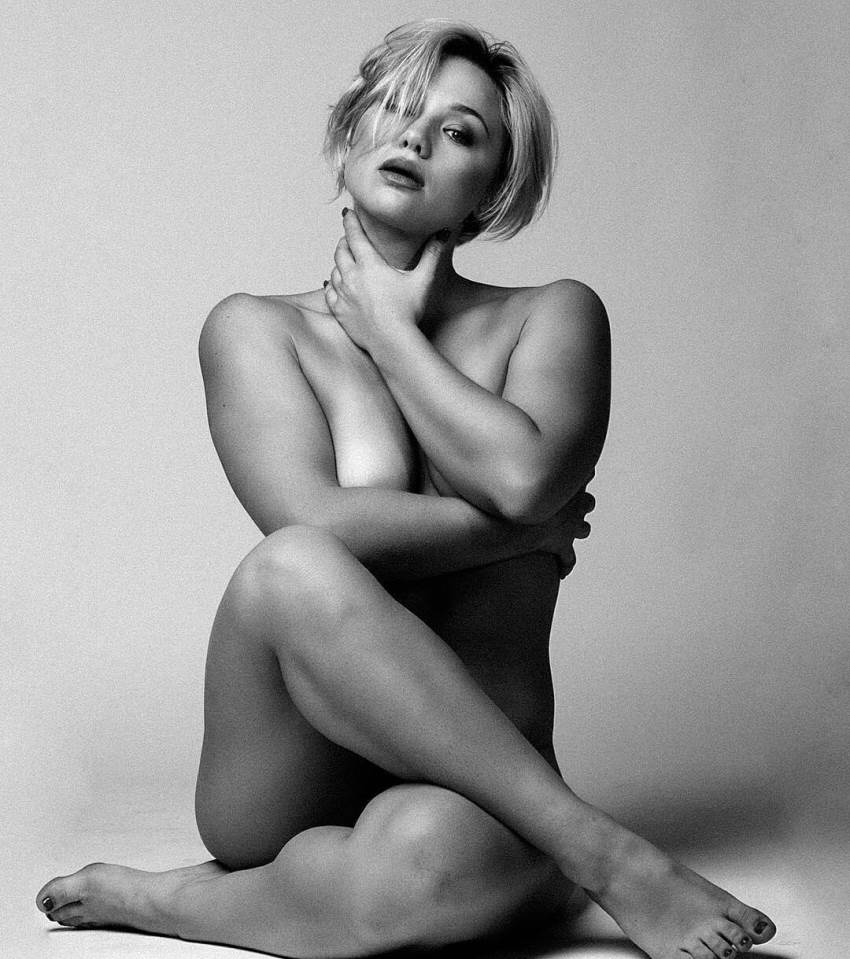 Athlete Statistics
Full Name: Anna Matthews
Weight
Height
Age
Date of Birth
135 - 145lbs (61.2 - 65.8kg)
5'3" (160cm)
30
April 21, 1993
Nationality
Profession
Alias
American
Entrepreneur, Model, Social Media Personality
annamatthewsss
Era
2010
| | |
| --- | --- |
| Weight | 135 - 145lbs (61.2 - 65.8kg) |
| Height | 5'3" (160cm) |
| Age | 30 |
| Date of Birth | April 21, 1993 |
| Nationality | American |
| Profession | Entrepreneur, Model, Social Media Personality |
| Alias | annamatthewsss |
| Era | 2010 |
---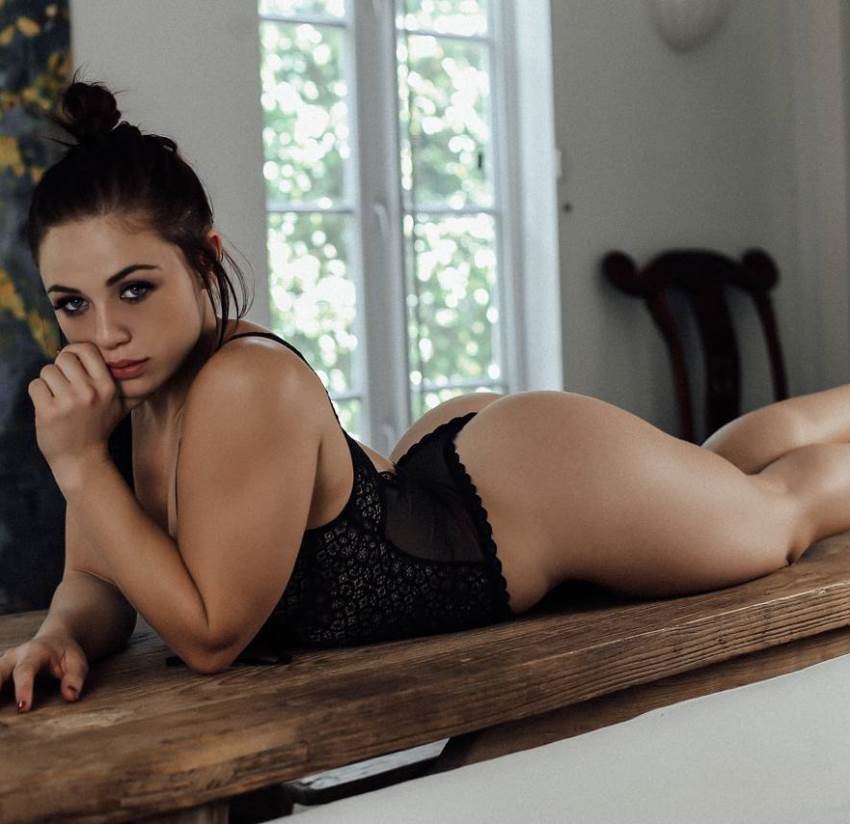 "At heart, I am just a goofy fun girl that loves to have a good time. I love to laugh, genuinely, not some gimmick related answer. I can get down with the guys, but I can also dress up be classy. Most importantly I do my best to remain humble.

I never think I'm 'better' than anyone and that goes a long way. Humility has opened so many doors for me, it has allowed me to meet so many amazing people and network with people I would have never had the opportunity to meet."
Accomplishments
Cover Model
Entrepreneur
Social Media Personality
---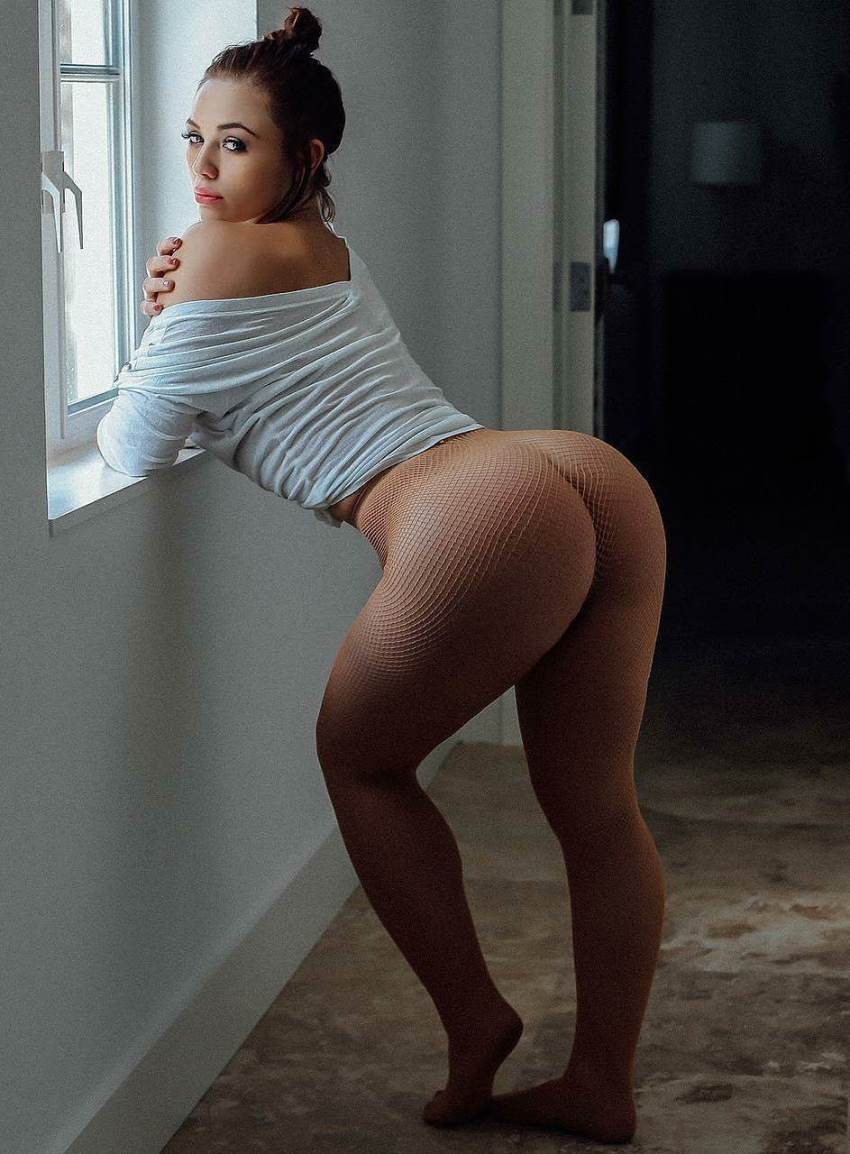 Training
Working Out for 'Thickness'
Anna trains with fairly heavy weights, following a standard 8-12 rep range to achieve her curvy and aesthetic look.
She utilizes exercises which work on multiple muscles at the same time, squats or the bench press for example. These exercises burn more calories than isolation movements, thus keeping Anna's physique firm and lean.
Frequency of Training
As for how often Anna trains, it all depends on her day-to-day responsibilities. She always tries to incorporate five to six training sessions in her weekly schedule to stay on top of her fitness goals.
However, if that's not possible, she'll do three or four workouts which will be shorter in length, but more intense.
---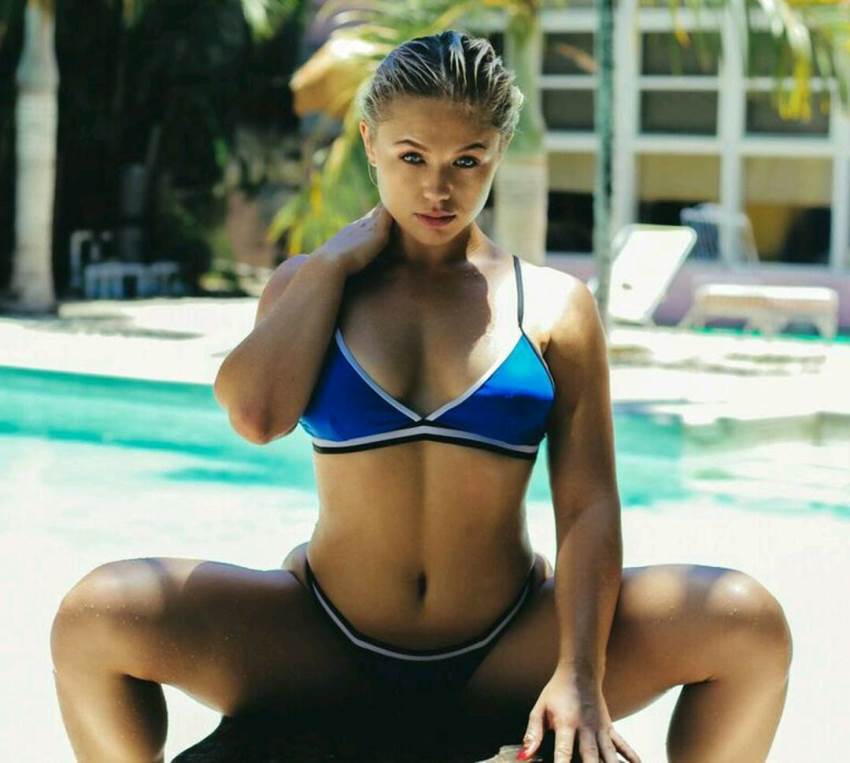 ---
Glute Workout
Like many fitness enthusiasts, Anna believes in changing her workouts often to never let the body adapt. Because of this, she has many different variations of glute and leg workouts; one of them can be seen below.
Hip Thrusts on a Smith Machine, 3 sets of 8-12 reps
Wide-Stance, Deep Barbell Squats, 3 sets of 8-12 reps
Lunges, 3 sets of 10 steps
Wide Stance Leg Press (Glute Focused), 3 sets of 8-12 reps
Cable Glute Kickbacks, 3 sets of 12 reps
---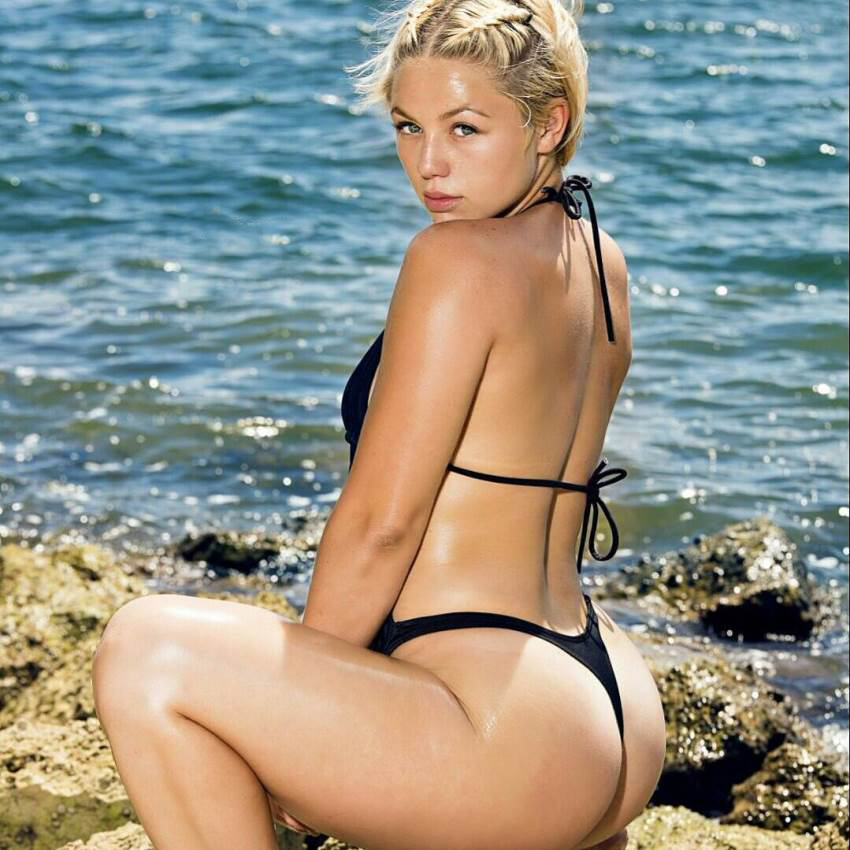 Nutrition
Eating Nutrient-Rich Foods
As her goal is to look curvy and fit, Anna doesn't restrict herself on calories too much. However, this doesn't mean she eats whatever she wants.
In fact, almost all of the foods Anna eats are healthy and packed with nutrients. Some of those include walnuts, almonds, healthy oils for cooking and salads. Whole grain bread, oats, beef, hard cheese, and lots of fruits and vegetables are also some of her favorite food choices.
These foods allow Anna to build muscle and shape her frame, while also keeping her body fat at a low level.
---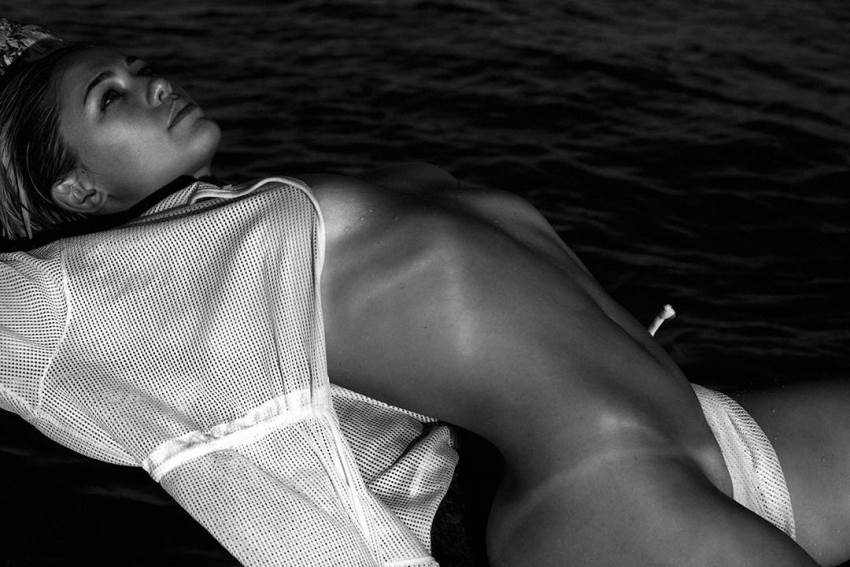 ---
Supplements Anna Matthews Takes
Although Anna isn't a big fan of supplementation, she does use a couple of vitamin and mineral supplements in order to cover all of her daily micro nutrient needs.
These are;
Vitamin C
Vitamin D3
Zinc
Magnesium
---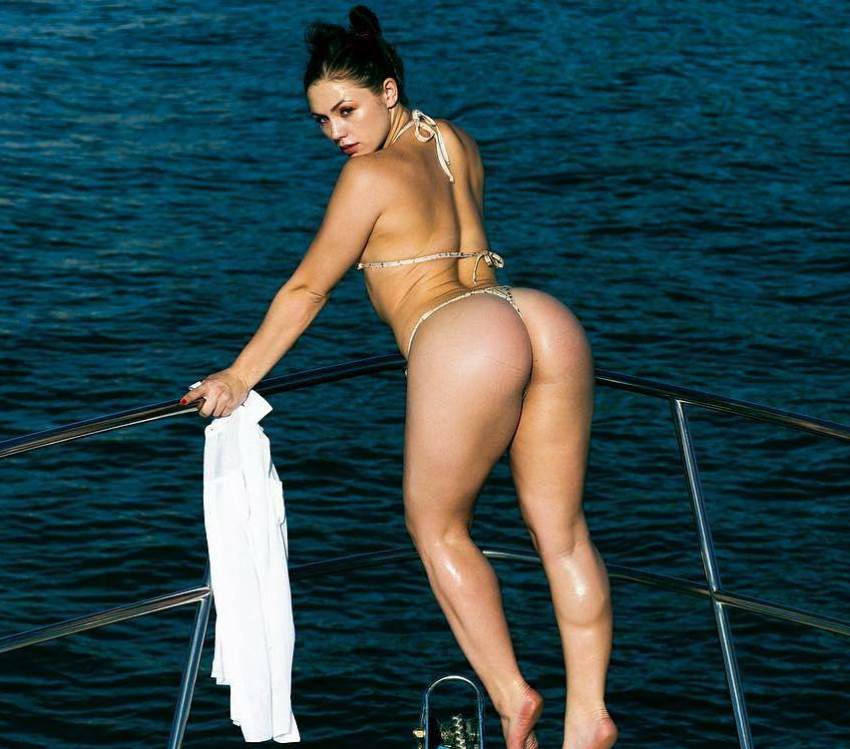 Idols and Influences
Anna is not just an idol to people around the world, she is also her own biggest supporter and inspiration.
It's because of her commitment and strong desire to succeed, that she was able to reach new heights, and build a name for herself in the modeling industry.
---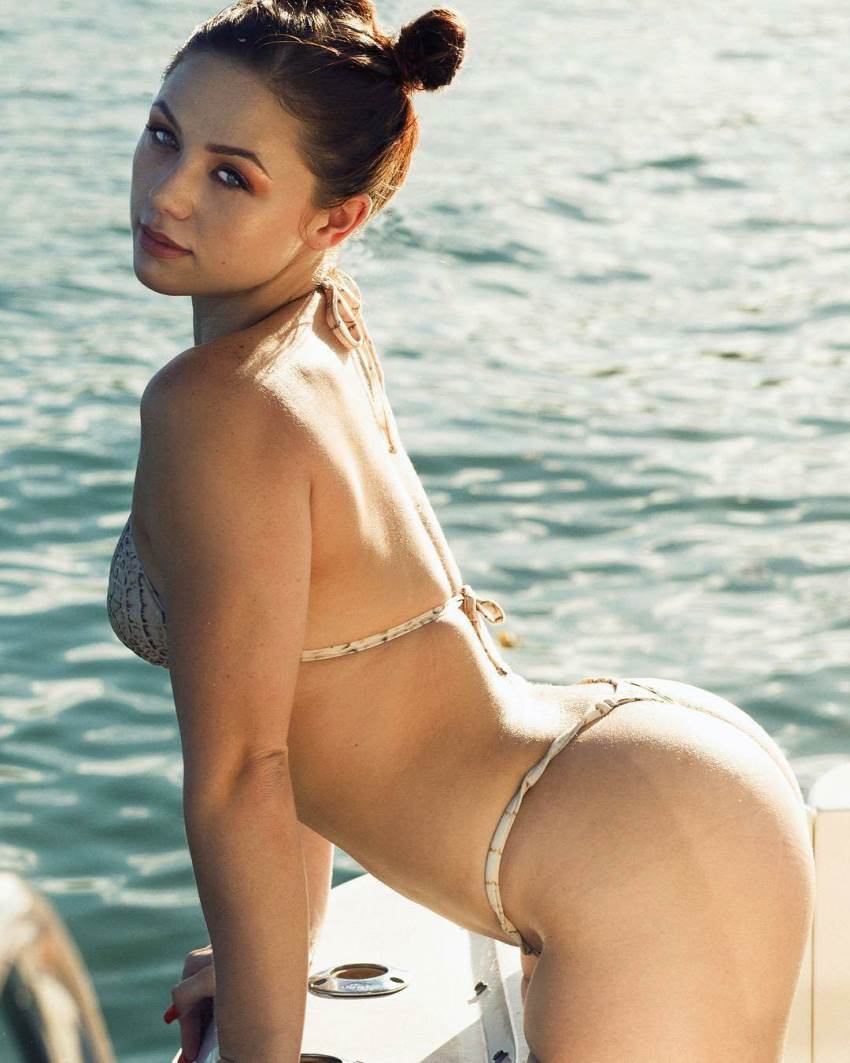 "My parents always taught me that no matter where you're at in life, and who you're around to always be humble and accepting of everyone. Respect and humility go a long way."
What we can learn from Anna Matthews
Once Anna realized that her true passion lied in modeling, she never looked back. She knew that with the right attitude, work ethic, and discipline, she would get far, and achieve the lifestyle she always wanted.
Anna Matthews has shown us that; if you're passionate about something, you should act on it quickly – because you never know how long the opportunity to make that passion your lifestyle will last.