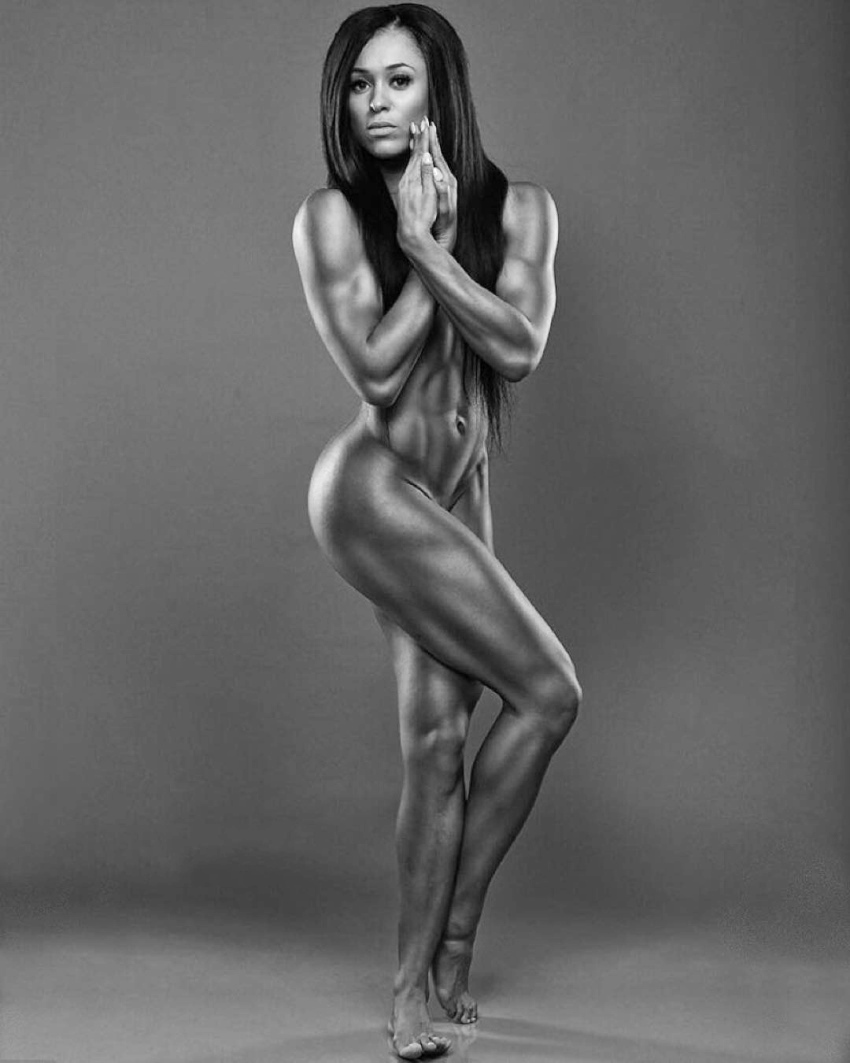 Angie Marie
Bikini Competitor, Fitness Model, Personal Trainer
Angela "Angie" Marie Okon went from being a "party girl" with an unhealthy lifestyle, to a gym addict with a successful career in the fitness industry.
Angie began training in the gym in 2011, after she previously spent years of her life eating 'junk' foods. At first, she was training just to get in shape. However, as time went on, she 'fell in love' with the process of eating healthy, and working out.
Fast-forward four years, she sculpted an incredible physique, became an online fitness trainer, and a professional bikini competitor for the IFBB. This is her story:
---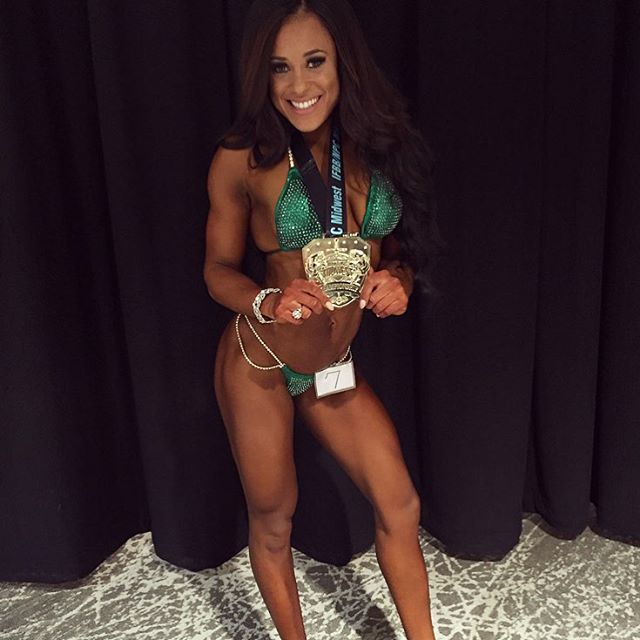 "Where there is no struggle, there is no progress. Do not be outworked."
Athlete Statistics
Full Name: Angela Marie Okon
Weight
Height
Nationality
Profession
125 - 135lbs (56.7 - 61.2kg)
5'7" (170cm)
American
Bikini Competitor, Fitness Model, Personal Trainer
Era
2010
| | |
| --- | --- |
| Weight | 125 - 135lbs (56.7 - 61.2kg) |
| Height | 5'7" (170cm) |
| Nationality | American |
| Profession | Bikini Competitor, Fitness Model, Personal Trainer |
| Era | 2010 |
---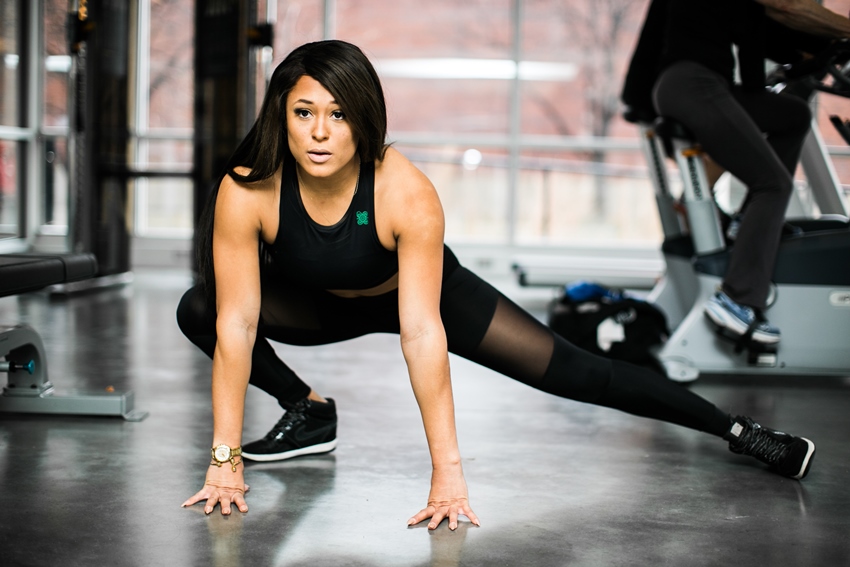 "Motivation comes from within – If it doesn't challenge you, it will not change you. Work the hardest, live with passion, and never limit your potential. The only one stopping you, is you."
Accomplishments
 Competitions
2016 Seaboard Pro (Atlanta – Georgia), Bikini Class, 11th place

2015 Fort Lauderdale Pro (Fort Lauderdale – USA, Florida), Bikini Class, 13th place

2015 IFBB Fort Lauderdale Cup Pro, 13th place

 2014 NPC NPC National Championships, 2nd place

 2014 NPC Junior National Championships, 10th place

2013 NPC Junior National Championships, 4th place

2012 NPC Minnesota State Championships, 3rd place
---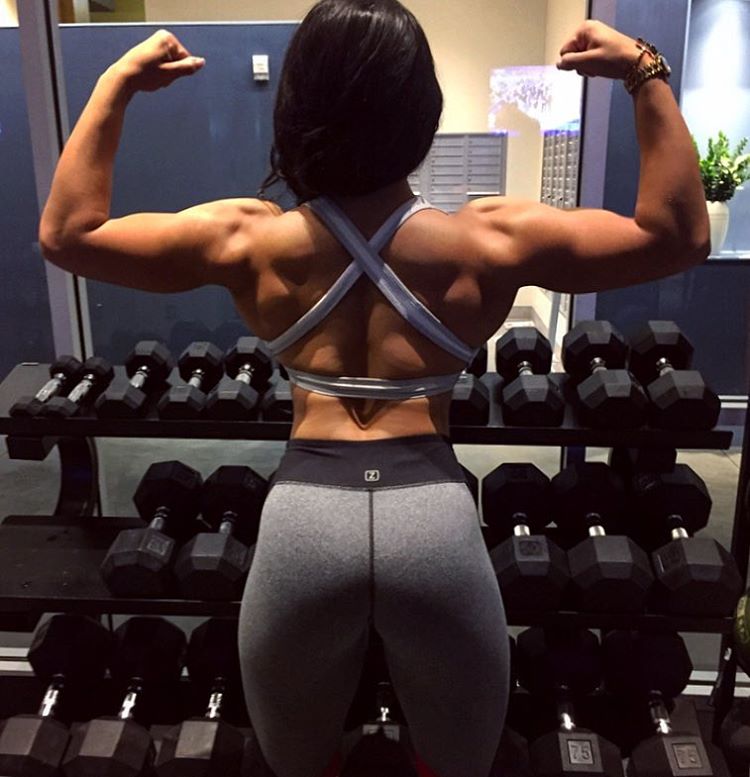 "Set a goal. Execute. No bullshit. No excuses. Just Do It."
Biography
Lifestyle Change
Angie Marie Okon spent her early life eating, and living unhealthily, as she said; "My life was not where I wanted it to be, I was unhappy, unhealthy, with a negative outlook on life."
After years of struggle, she decided to take hold of her life and begin living healthy by joining a gym. In 2011, Angie embarked on her fitness journey.
In the beginning, when she was just starting to train for health, Angie knew very little about training and nutrition. She began educating herself on fitness and health, learning more each day.
Angie said; "I later started training at an MMA club and began achieving the goals I had placed in front of me. "
Over time, her physique started responding very well to her training regimen – so much so that she became obsessed with her new lifestyle.
Bikini Competitor
In 2012, Angie decided to begin competing in fitness bikini shows, to see how well her physique would fare against other female competitors.
Her first show came in the spring of 2012. It was the NPC Minnesota State Championships, and Angie took home 3rd place.
Remembering her first moment on the stage, Angie said; "From the moment I stepped on stage I felt a passion and drive I had never felt on such a level. I was hooked. And the rest is history."
One year later, she took part at the NPC Junior Nationals, this time coming in 4th place. However, her best was yet to come.
---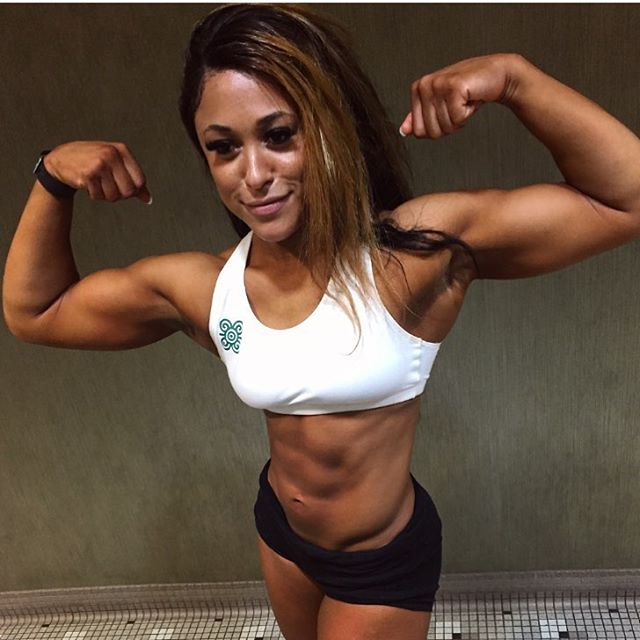 ---
Pro Card
2014 proved to be a life-changing year in Angie's career as a fitness competitor. She first took part at the 2014 NPC Junior Nationals, where she was disappointed with a 10th place position.
However, several months later, she rebounded with her best ever physique, and took home the runner-up place at the 2014 NPC Nationals. This placing earned her the Pro Card, which meant she could compete in the professional league of the IFBB.
Professional Career
During 2015 and 2016, Angie competed in two IFBB Pro competitions.
Her professional debut came in 2015, at the IFBB Fort Lauderdale Cup Pro. She took 13th place in the Bikini Class that day.
One year later, she competed at the 2016 Seaboard Pro in Atlanta, Georgia, and came in 11th place in the Bikini Class.
Online Fitness Coach
After her result at the 2016 Seabord Pro, Angie chose to stop competing for some time. She then turned her focus on growing her online presence and personal training business.
She soon became successful in her endeavors – she made a name for herself in the fitness industry, and has since become a respected online coach.
---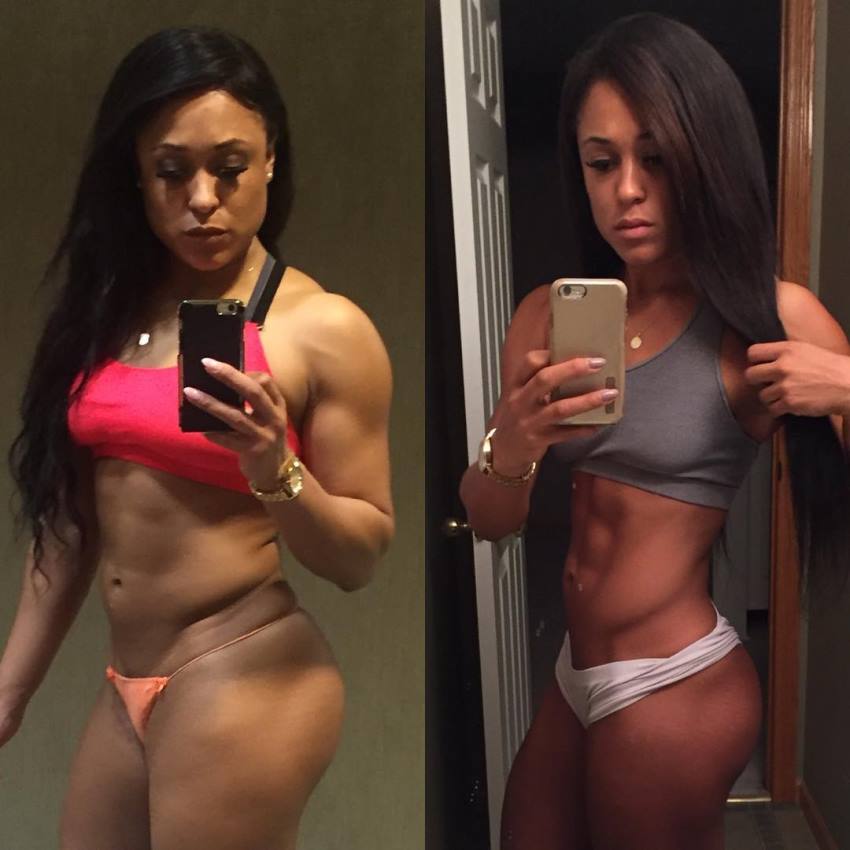 "Never be ashamed to showcase your body and the hard work you put into it. Be proud. Stand tall. Love yourself & never allow the opinions of others dictate what you do or who you are."
Training
With the majority of her workouts based on strength and hypertrophy, Angie was able to develop an amazing body over the years.
Her favorite body part to train are legs. As for frequency, she likes to train them twice per week. She preaches combining heavy weight training with high volume – this is something she believes will induce tremendous muscle growth over time.
Her favorite leg and glute exercises are hip thrusts, squats, lunges, and the leg press.
---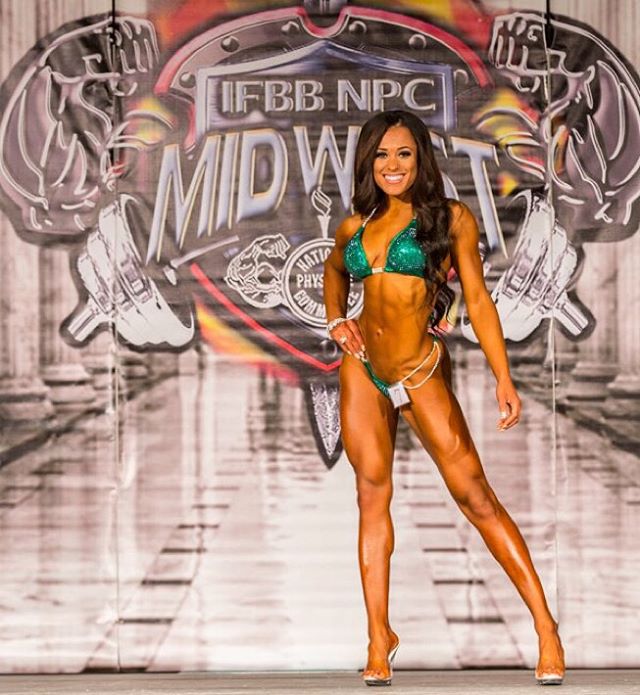 Nutrition
Losing Weight
Angie starts her mornings with at least 30 grams of lean protein. This way, she feels full, and her body is nourished with all the essential amino-acids which promote muscle snythesis.
She says that most people eat light foods in the morning or don't eat at all, which she believes is detrimental for the body, and long-term weight loss.
---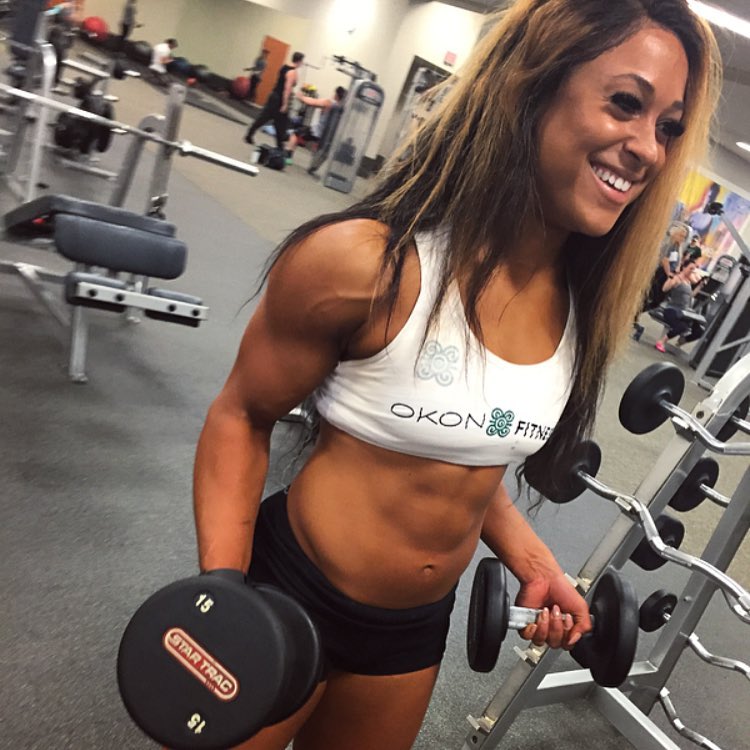 ---
Home-Made Burrito
Macros:
Kcal: 383
Protein: 30g
Carbohydrates: 36g
Fats: 14g
Ingredients:
100g Jasmine-White Rice
3 oz. Ground Lean Beef (95%)
1 container Wholly Guacamole — minis
1 c. Spinach
optional: pico de gallo
How to prepare:
"I like to make my meals in bulk. Cooking large quantities of rice and beef, then measuring it all out and putting them in a seal-tight Tupperware. You can either measure out the entire batch cooked for the week, or you can measure it out day-by-day. Seasonings can pretty much be whatever your heart desires. Personally I use salt because again, I am basic. Keep in mind, like all things, use this in moderation. There you have it! Easy as 1, 2, 3, 4! 
You can always make variations, for example:
Replace the Ground beef with chicken, or steak (lean cuts). If your diet allows, or you are on a more flexible plan (IIFYM), you may also add beans or other veggies (corn, tomato, or peppers)." – Angie Marie
---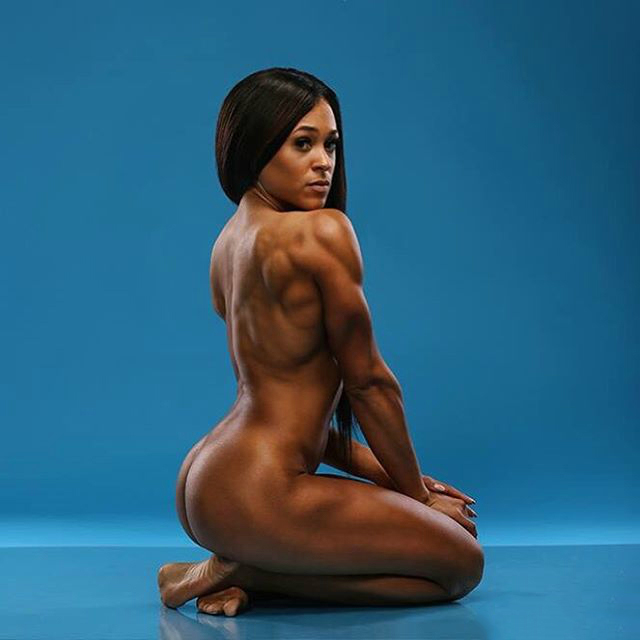 "Stay focused on the future you want, and work hard for it. Don't wait for your dreams to come true, go and get it. Fight for the life you want every single day, and if you fail, get back up and try again. Never give up. Stop wishing for it, work for it."
What we can learn from Angie Marie
Angie Marie taught us that change is possible – if you are willing to work for it. She spent her youth eating, and feeling unhealthy.
However, with the power of her strong mindset, she was able to turn that around. In the process, she became an example of what can be achieved when you set the right goals, and priorities in your life.