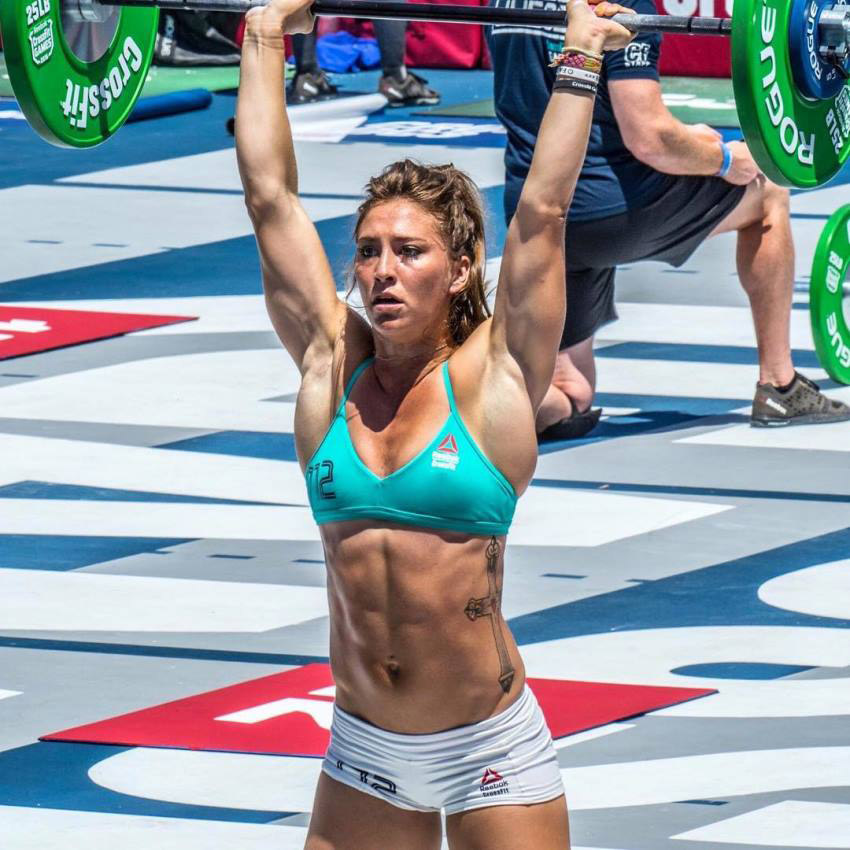 Andrea Ager
CrossFit Athlete, Personal Trainer
Born and raised in Denver, Colorado, Andrea Ager is a professional CrossFit athlete, personal trainer, and internet celebrity.
Her journey started when she was 14 years old – she told her dad that she was going to work out every day for a year. From there on, she developed a passion for exercising, but it wasn't until she entered college that Andrea discovered CrossFit and since then, she moved to Los Angeles to pursue her dreams of becoming a professional athlete.
After years of dedication and discipline, Andrea managed to accomplish her dreams and become one of the top CrossFit athletes in the world.
This is her story:
---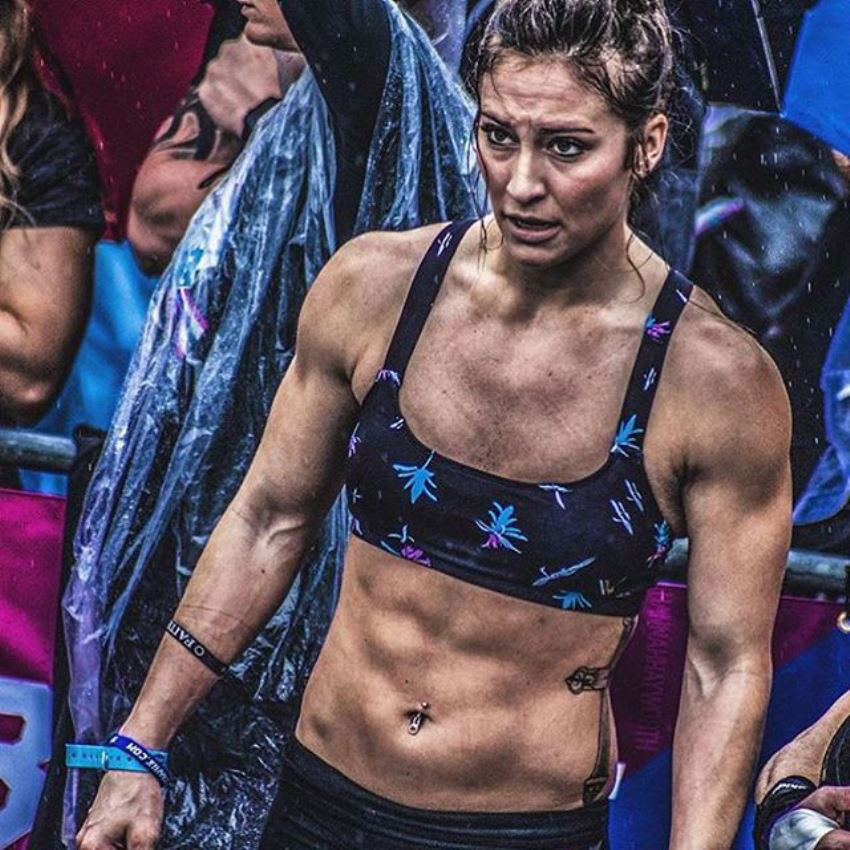 "Remember that what you now have was among things you only hoped for."
Athlete Statistics
Full Name: Andrea Ager
Weight
Height
Year of Birth
Nationality
135 - 145lbs (61.2 - 65.8kg)
5'9" (175cm)
1988
American
Profession
Era
CrossFit Athlete, Personal Trainer
2010
| | |
| --- | --- |
| Weight | 135 - 145lbs (61.2 - 65.8kg) |
| Height | 5'9" (175cm) |
| Year of Birth | 1988 |
| Nationality | American |
| Profession | CrossFit Athlete, Personal Trainer |
| Era | 2010 |
---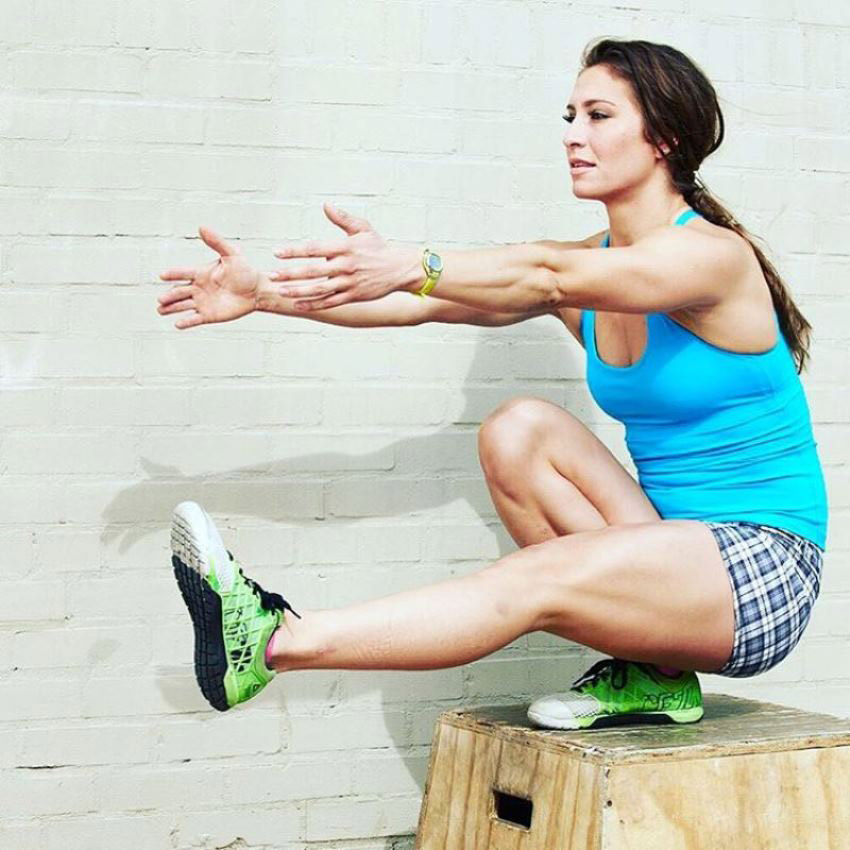 "If something's important, practice it every single day. Make movement a part of who you are."
Accomplishments
Feats of Strength
Clean & Jerk – 215 lb
Snatch – 165 lb
Deadlift – 325 lb
Back Squat – 275 lb
Max Pull-ups – 66
Achievements
2011 Crossfit Open – 17th in Southern California
2011 Crossfit Regionals Team Competition – 2nd in Southern California
2011 Crossfit Games Team Competition – 5th worldwide
2011 StrongFit Competition – 1st Place
2011 NLI #3 Summer Series – 10th Place Advanced
2011 NLI Qualifiers – 1st Place
2011 NLI #1 Winter Series – 1st Place Advanced
2011 NLI #2 Winter Series – 4th Place Advanced
2011 NLI #3 Winter Series – 1st Place Advanced
2011 NLI Winter Series Overall – 1st Place Advanced
2011 WOD Gear Team Series – 2nd Place team
2012 OC Throwdown Qualifiers – 1st Place
2012 OC Throwdown – 5th Place Elite
2012 Frogman Challenge – 2nd Place Advanced
2012 StrongFit Competition 2012 – 1st Place
2012 Tri-county Winter Shakedown Team Competition- 1st Place
2012 Fit Games Team Competition – 3rd Place
2012 WOD Wars Boy/Girl Team Series- 1st Place
2012 Crossfit Open – 2nd in Southern California, 5th worldwide
2012 Crossfit Regionals- 5th in Southern California
2012 Summer Crush Games – 1st Place
2012 Summer Shakedown Team Competition – 2nd Place
2012 SICest of the Southwest – 2nd Place
2013 The OC Throwdown – 6th place
2013 The London Throwdown – 2nd place
2013 CrossFit Open – 2nd in California, 7th worldwide
2013 Summer Crush Games – 3rd place
2013 Las Vegas Frogman Challenge – 1st place
2013 The Granite Games – 6th place
---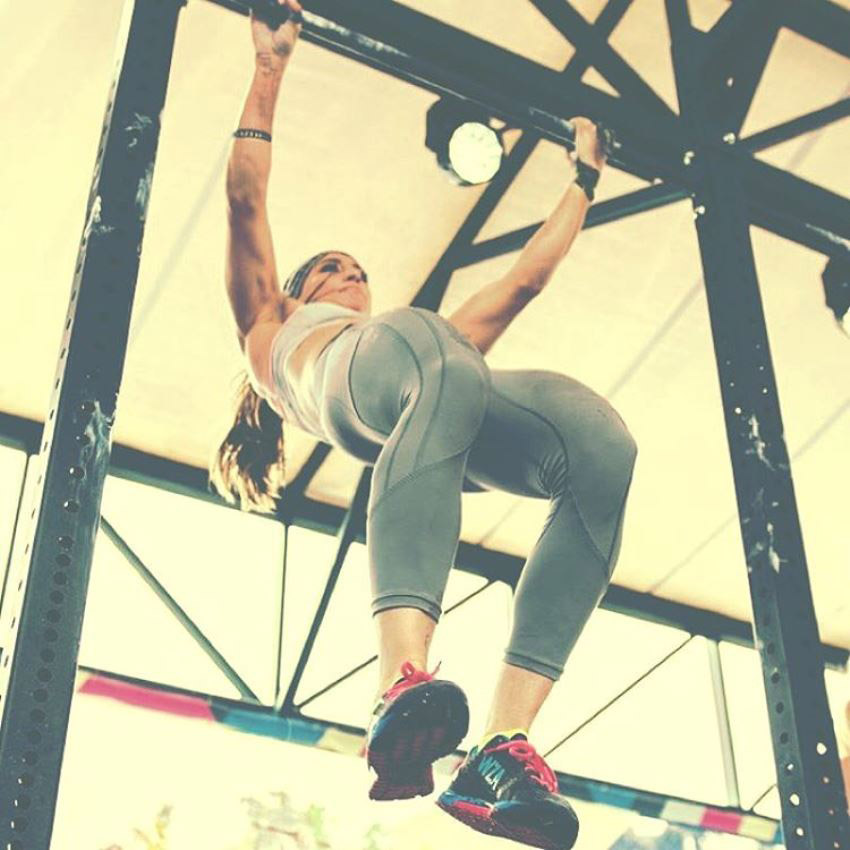 "Growing up makes you realize that 'life friends' don't come along everyday. It takes work but ya gotta keep the good ones."
Biography
Starting Out
Andrea Ager was born on 12th of November, 1988. During her childhood, Andrea didn't show much interest in sports or any kind of athletic activity.
The first time she started to show interest in exercising was at the age of 14. That's when she asked her dad if she could work out every day for an entire year. Her dad complied to her request, thinking it was impossible for her to achieve something so difficult.
One year later, Andrea became addicted to the lifestyle and soon participated in many different sports, such as volleyball, swimming, and Track & Field, excelling at all of them.
CrossFit Discovery
As the years went by, Andrea started to lose interest in just playing high school and college sports. During one of her first classes in college, Andrea found out about CrossFit while listening to a presentation.
That sparked interest in Andrea and she started to research about the sport, and she eventually realized that CrossFit is something she was looking for all along.
Andrea said that she was "instantly sold" and after some time she would find herself in the gym for 3-4 hours every day before spending all day at her job.
It wasn't long before the American Crossfitter fully focused on her passion and completely forgot about everything else in her life, including her job.
---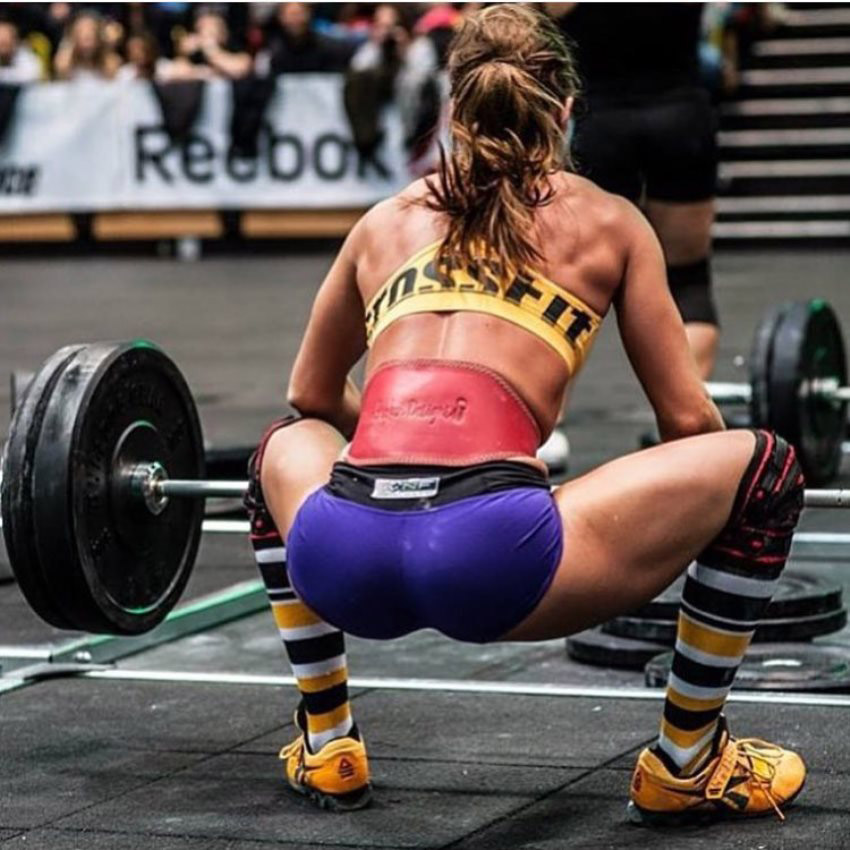 ---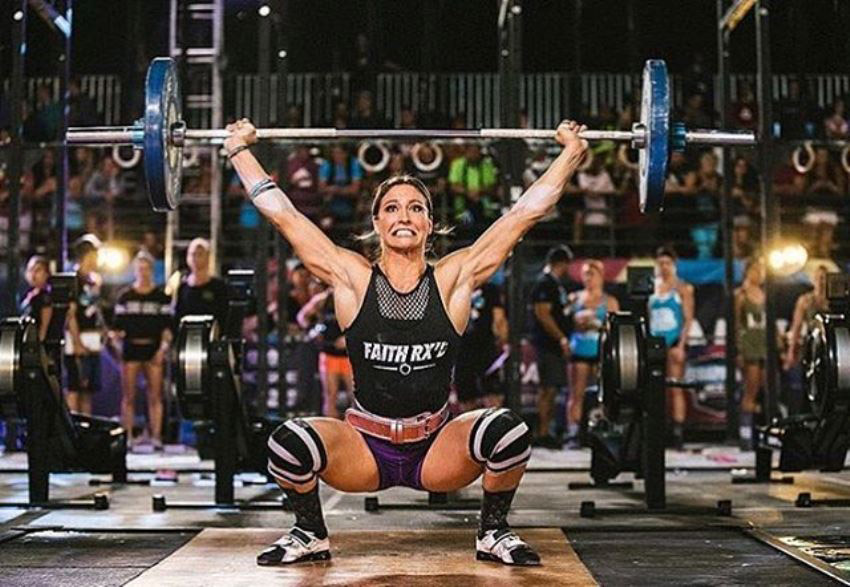 ---
Moving to Los Angeles
After a year of being involved in Crossfit, Andrea decided to pursue her dreams and move to Los Angeles so she could compete with the top athletes in the world.
She enjoyed the opportunity to chase her passion but admitted that it was very hard at first, especially because of the family
The American athlete said that she was leaving everyone behind except her mother and it was something she had to deal with if she was to succeed.
First Competitions
Andrea's first professional competition came in the same year in which she moved to Los Angeles – 2011. It was the 2011 Crossfit Open held in California, and she came in 17th.
She wasn't discouraged and continued with preparations for the competitions that were about to come.
It wasn't long before Andrea started to pile up impressive results – some of them being 2nd place at the 2011 Crossfit Regionals Team Competition and a respectable 5h place at the 2011 Crossfit Games Team Competition Worldwide.
However, the best was yet to come. Later in the same year, Andrea managed to take home 1st place at the 2011 StrongFit Competition, which gave her confidence to continue going for higher goals.
Champion CrossFitter
Over the next two years, Andrea managed to win and place in more competitions. She started off by winning the 2011 NLI Qualifiers and the 2011 NLI Winter Series Overall, which were followed by the 2012 OC Throwdown Qualifiers 1st place, and the 2012 StrongFit Competition, also 1st place.
Andrea was not done yet, as she continued with winning both the 2012 Tri-county Winter Shakedown Team Competition and the 2012 WOD Wars Boy/Girl Team Series.
Her last win in the series was the 2013 Las Vegas Frogman Challenge, where she took home 1st place in both her class and overalls.
The results cemented Andrea's place as one of the most iconic CrossFiters in the world.
---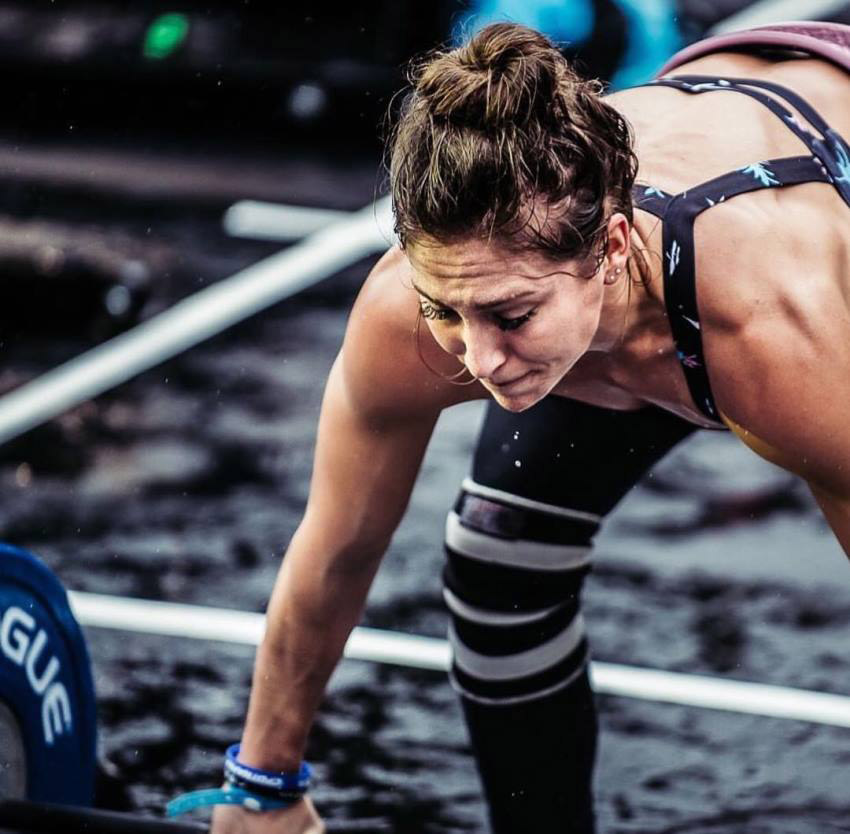 "When everything feels like an uphill struggle, just think about the view from the top."
Training
Andrea admits that her training routine greatly changed over the years, as she became more experienced and knowledgeable.
According to her, at first, it would be "crazy workouts" with heavy weights, combined with intense cardio sessions, and throughout the years she started focusing more on strength training.
She trains multiple times a day, at a minimum, 3 times a week, and makes sure to give her body enough rest, which usually means 4 days a week for her with lighter workouts or off-days.
Her favorite exercise is overhead squats; according to her, she feels her quadriceps the most when doing the exercise. Andrea's least favorite exercise is Paralette HSPU.
---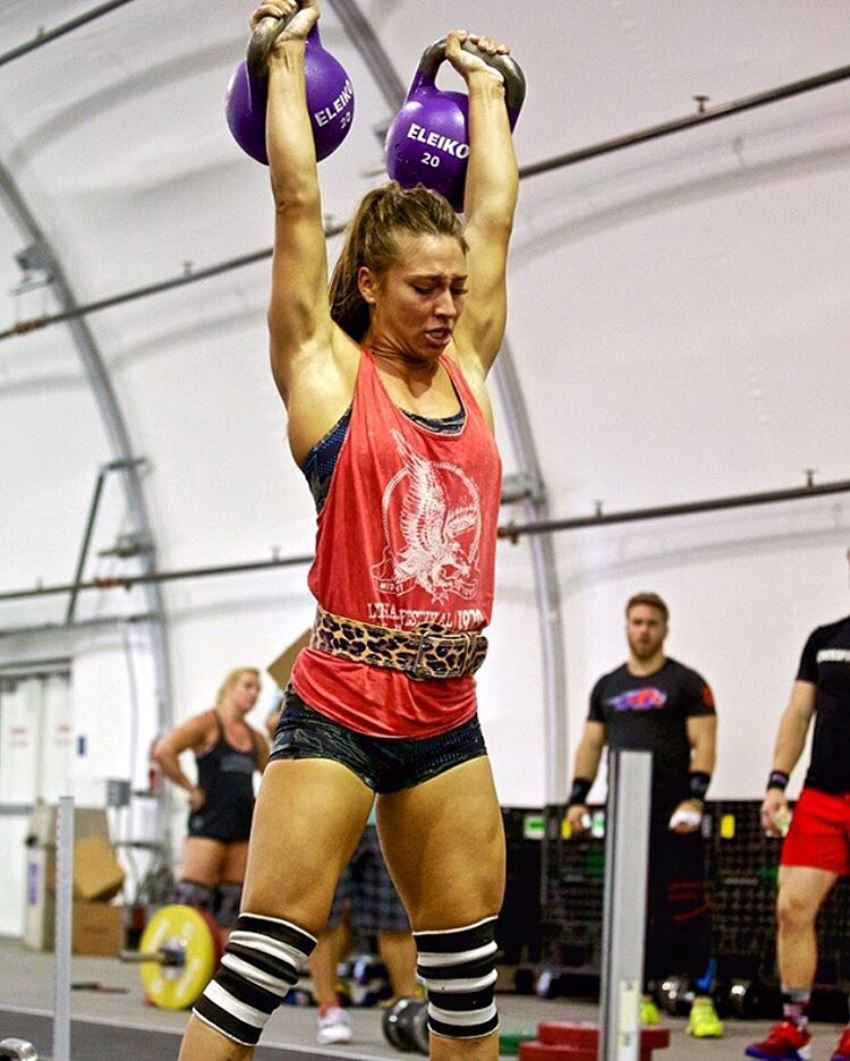 "But the body is never tired if the mind is not tired."
Nutrition
Dieting Philosophy
Andrea's philosophy on nutrition is different than most professional athletes. She eats quality, organic food, but admits that she is not a fan of counting calories and measuring food.
Measuring food is useless in most cases if one is eating right, such as nutrient-dense food, according to the American trainer.
Her favorite cheat meal is cookie dough ice cream or chocolate.
Diet
Andrea's diet specifically consists of:
Protein – Red Meat, Lean Meat, Eggs
Carbs – Potatoes, Vegetables, Fruits
Fats – Milk, Nuts
She also highlighted some of her other favorite food that she believes yields the best results for athletes;
Avacado
Almonds
Steak
Orange
Spinach
Eggs
Sweet potato
Chicken
Broccoli
Chocolate
Supplementation
When it comes to supplements, Andrea prefers to keep it simple. She only has whey protein and fish oil capsules in her supplement stack.
---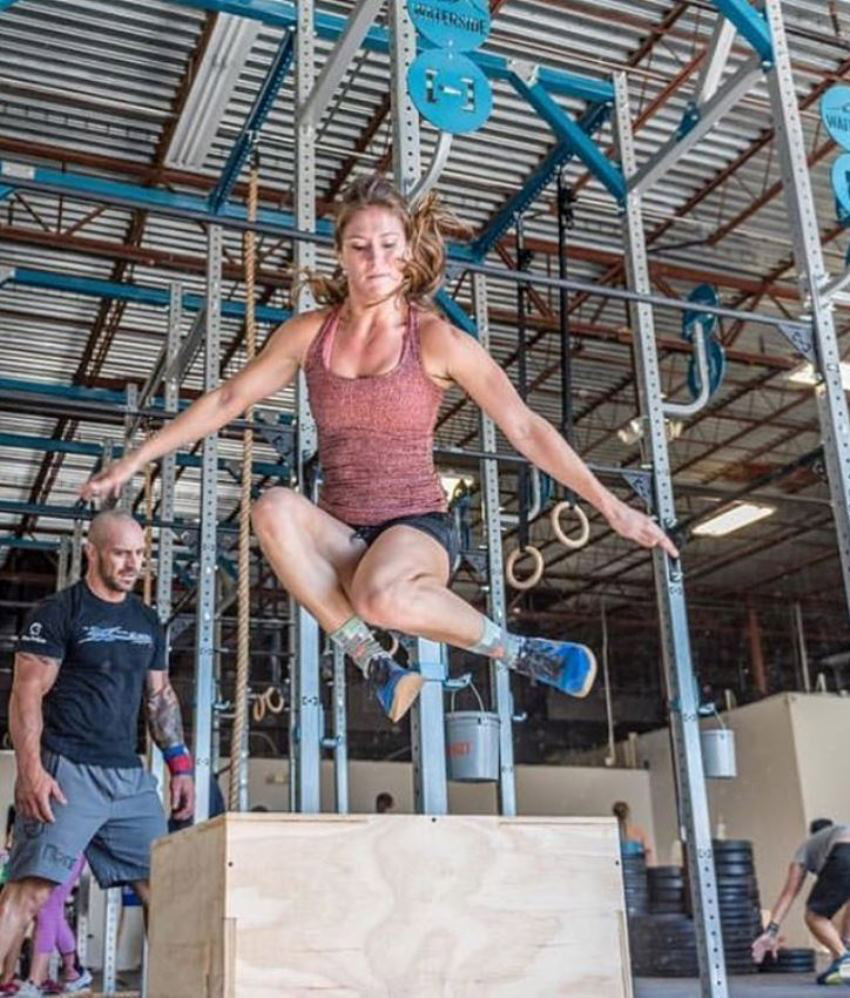 "If things are hard right now, you're not alone. Push through and keep your eyes set on your goal, no matter how big or small it is. Put your head down and don't listen to people that will try to hold you back or direct you back to the common or beaten path. Believe that all the hard work will bring accomplishment and greatness."
Idols and Influences
Kristen Clever and Heather Burgeron are Andrea's idols. She used to watch them when she started her CrossFit journey and claims that they've helped her a lot with their support and advice.
---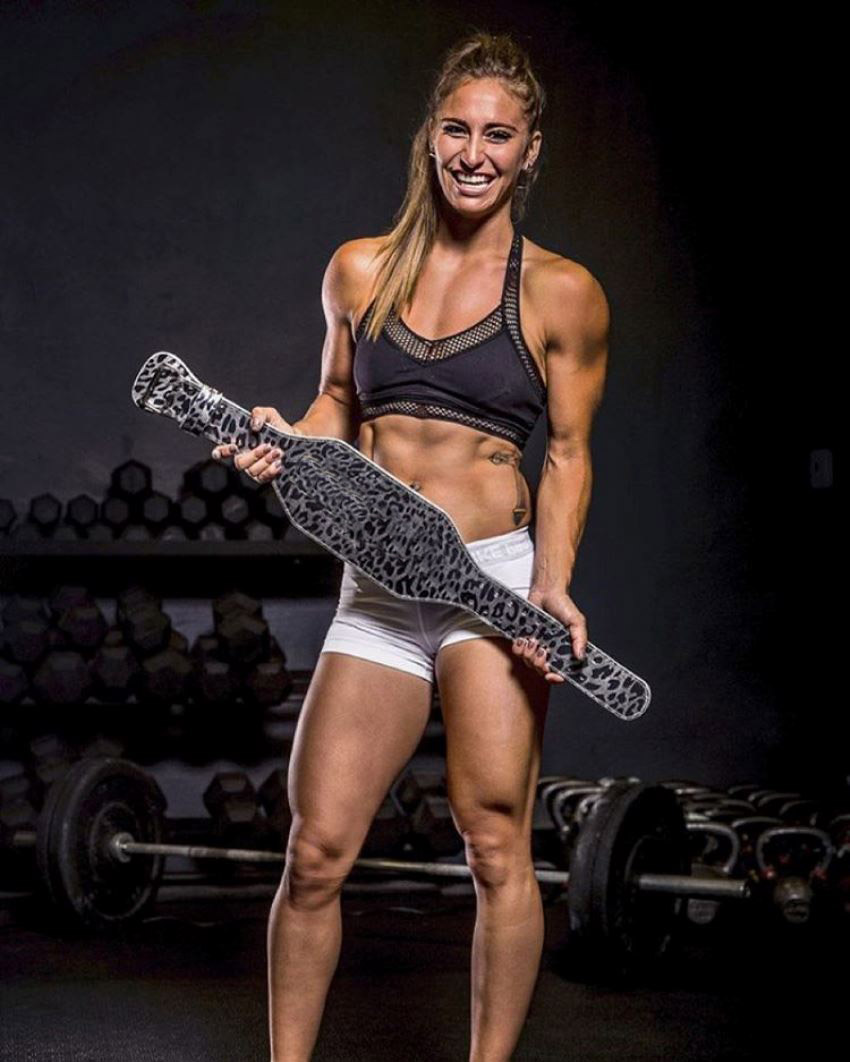 "You are worthy of your dreams."
What we can learn from Andrea Ager
Andrea Ager taught us not to be afraid to follow our dreams. She moved to a completely new city, didn't know anyone, neither did she know what she was going to do, and yet, she still prevailed because she found her purpose.
She knew that no matter what happened, she would give her all, and eventually succeed. By following her example and by not letting fears stop you from chasing the dream life, you too could achieve your own greatness.