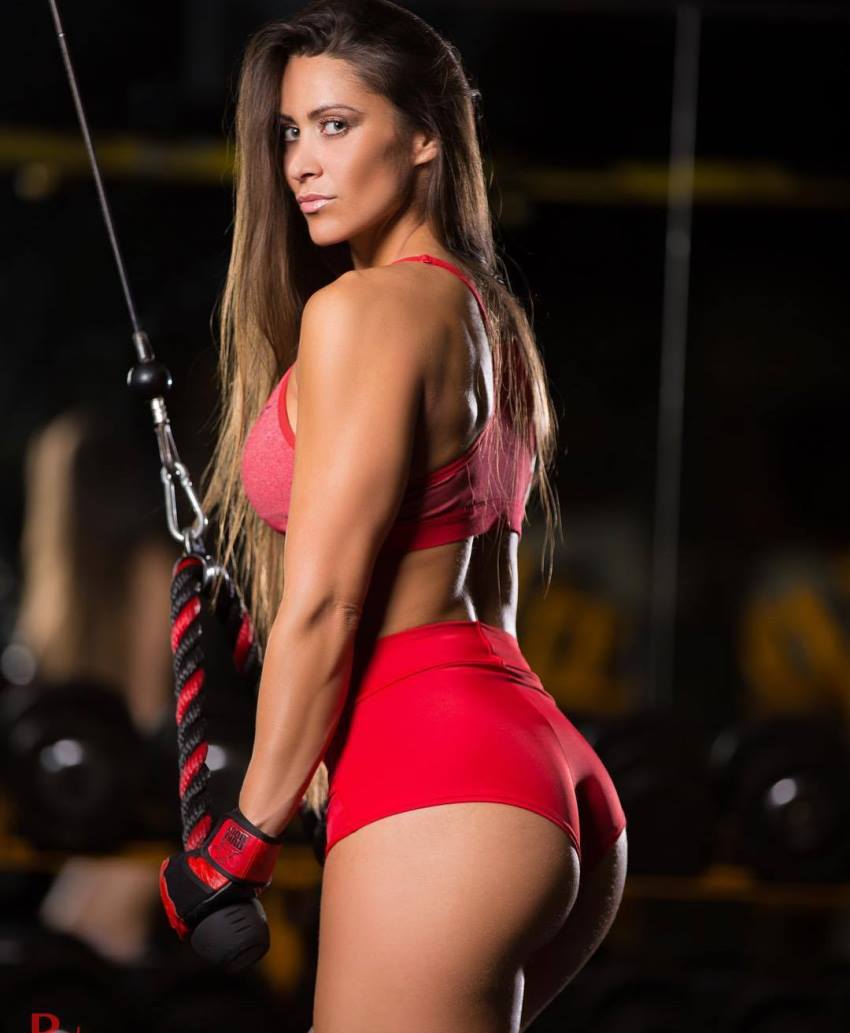 Anais Zanotti
Model, Stuntwoman, Skydiving Coach
Anais Zanotti is a half Italian – half French model and an actress, known for her skydiving stunts and appearances on TV commercials. Impressively, she has over 1450 jumps from a plane under her belt.
However, her road towards fame wasn't without its sacrifices. In 2007, Anais moved to Miami, Florida, to pursue her dream of becoming a model and an actress. Having come to the US all by herself, and with a poor grasp of English, she had to start her life from scratch.
This is her story:
---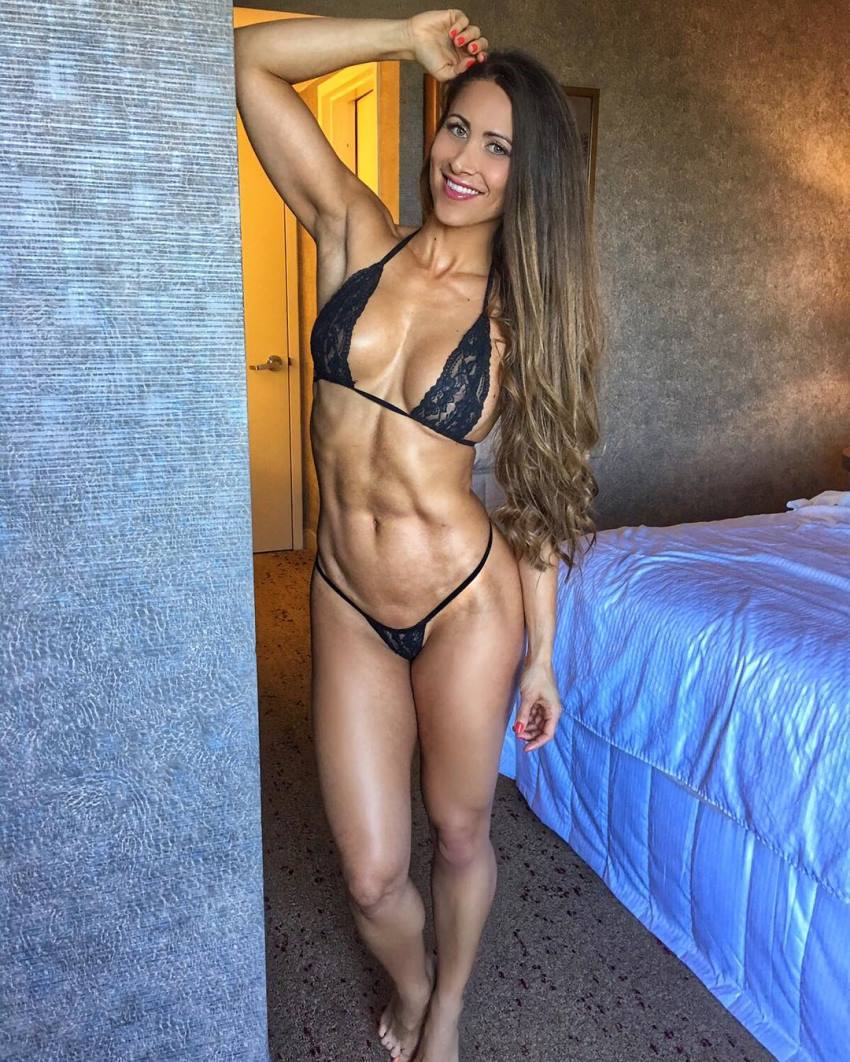 "Strive For Progress, not Perfection. That can be applied to fitness, work and anything in life."
Athlete Statistics
Full Name: Anais Zanotti
Weight
Height
Bust
Hips
Under 115lbs (52.2kg)
5'7" (170cm)
34''
34''
Waist
Year of Birth
Nationality
24''
1986
French, Italian
Profession
Era
Model, Stuntwoman, Skydiving Coach
2010, 2000
| | |
| --- | --- |
| Weight | Under 115lbs (52.2kg) |
| Height | 5'7" (170cm) |
| Bust | 34'' |
| Hips | 34'' |
| Waist | 24'' |
| Year of Birth | 1986 |
| Nationality | French, Italian |
| Profession | Model, Stuntwoman, Skydiving Coach |
| Era | 2010, 2000 |
---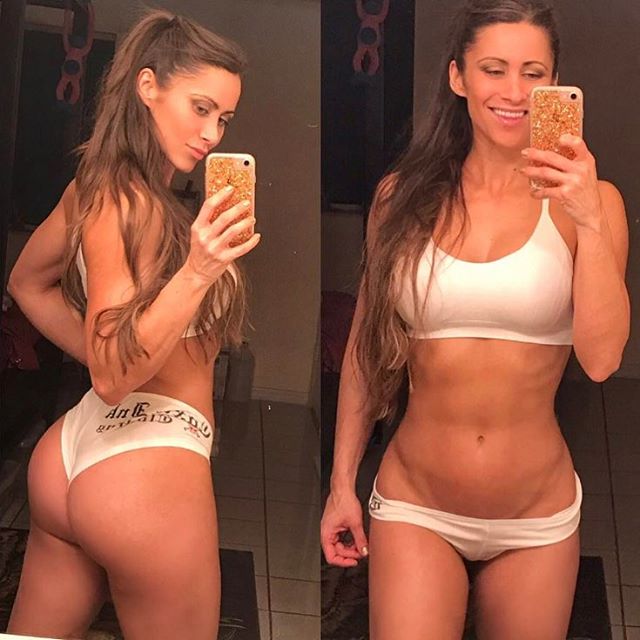 "Lifting is not only for the looks, there is so much more. Just being healthy, feeling better, confident and having more energy. That's why I haven't stopped. I love inspiring people and I love seeing my clients get results."
Accomplishments
Certified Skydiver (1450+ jumps)
Fitness Model (40+ magazine covers)
Certified Personal Trainer
---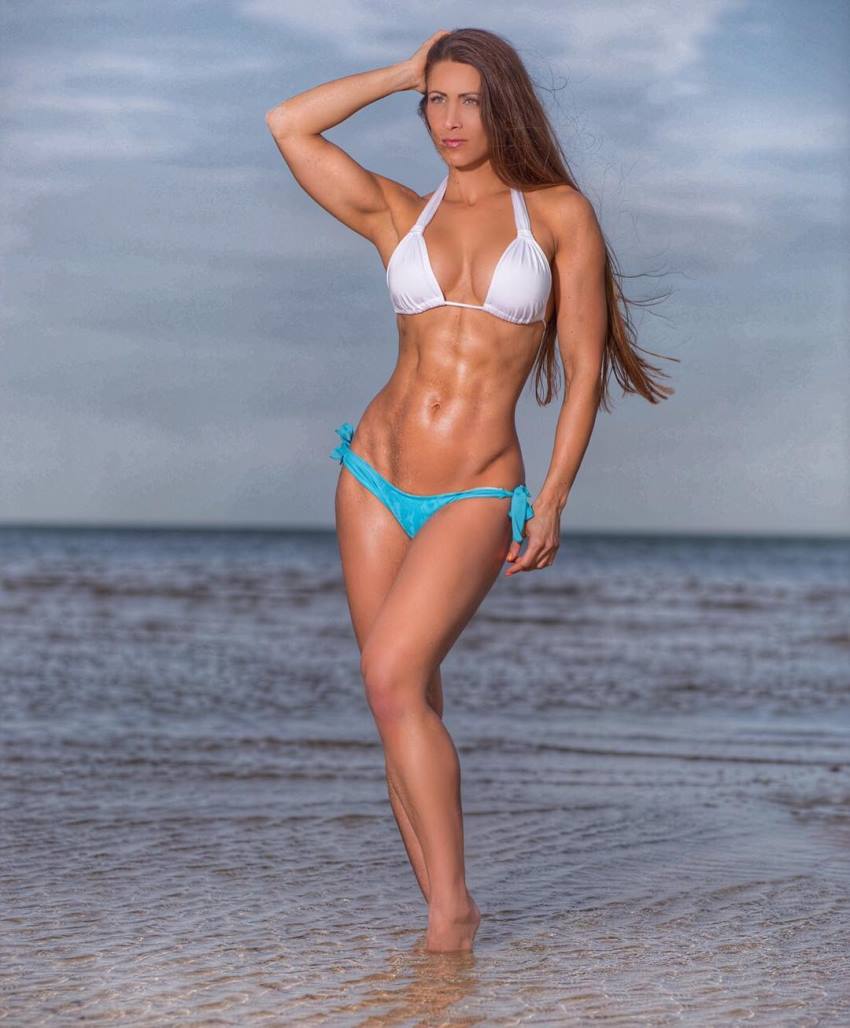 "There is only one way to build your dream body. Eat right, train hard, and get enough sleep."
Biography
Viet Vo Dao
Anais Zanotti was born and raised in Saint-Tropez, France. Her Italian roots come from her father, who is originally from Palermo, Sicily. Her mother, on the other hand, is a native of France.
Growing up, Anais practiced a Vietnamese martial art Viet Vo Dao. It's a discipline that trains the body as well as the mind, and is practiced both with and without weapons. This martial art was something that helped Anais develop a strong character.
Early Signs of Success
Anais' involvement in modeling all started when she was 15 years old. She was approached by a photographer one day, while she was on a beach in Saint Tropez with her mother.
The photographer asked if he could take a couple of pictures – they ended up doing a two-hour photo shoot. At this point, Anais realized she had a potential to come a long way in the modeling world. However, she didn't know where to start.
---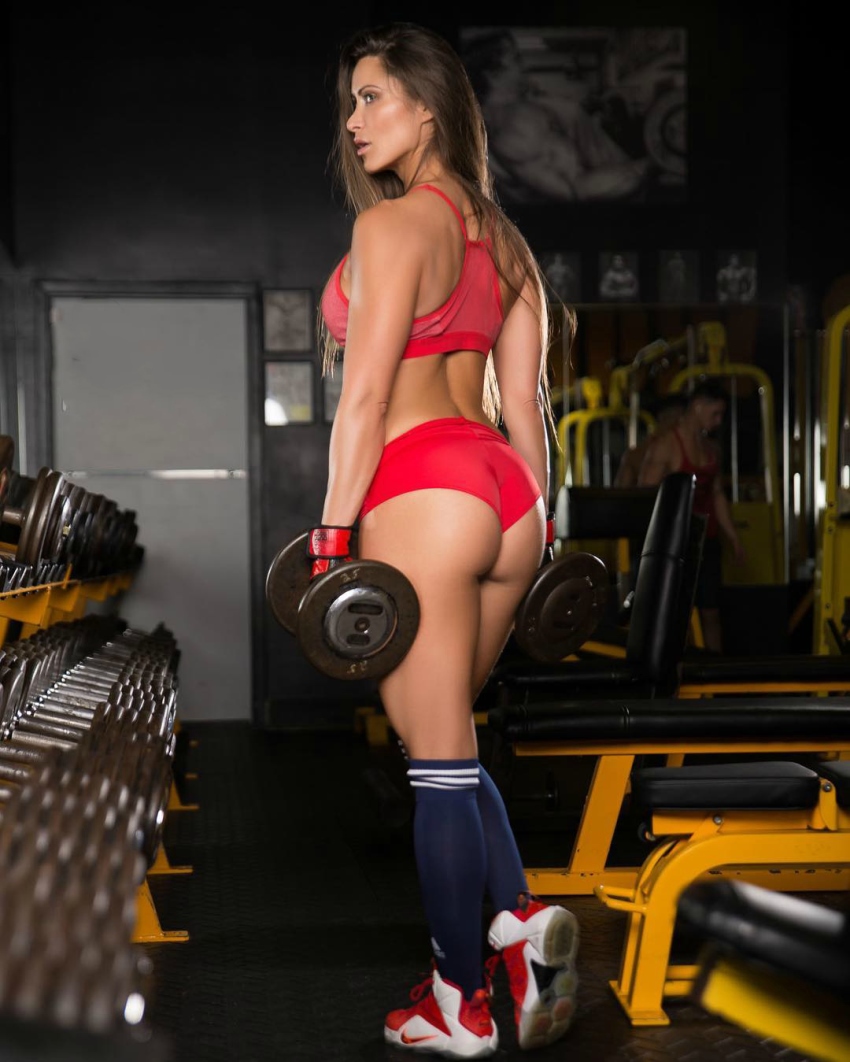 ---
Moving to the USA
After giving it much thought, Anais came to a conclusion that moving to the United States would be the best way to make a name for herself in the modeling world.
At the age of 20, she made the leap of faith and moved to Miami, Florida. She came all by herself, not knowing anyone in The Land of Opportunity. To make things more difficult, she spoke very little English. Needless to say, Anais had to 'dig through the dirt' if she was to become successful.
This is where the benefits of Viet Vo Dao came in – besides strengthening her body, the martial art helped Anais develop an unbreakable discipline and courage, something that she needed more than ever at this point.
She began working on her English, as well as taking acting classes in one of the studios in Miami. She was on the right track.
Becoming Famous
In just a few months, Anais was able to get her first modeling job. This gave her additional motivation to work hard on her dream of becoming an actress and a model. It wasn't long before she started modeling for agencies all across Miami, slowly gaining more and more recognition.
Meanwhile, she discovered another passion – skydiving. It wasn't long before she became addicted to the adrenaline rush.
Fast-forward a couple of years, Anais became a successful model, actress, and a stunt-woman. Furthermore, she started appearing in TV commercials all across the USA. She was living her dream.
By the age of 30, Anais became a household name in the world of female modeling. She's since expanded her influence in other areas of life, becoming a personal trainer and a skydiving coach.
---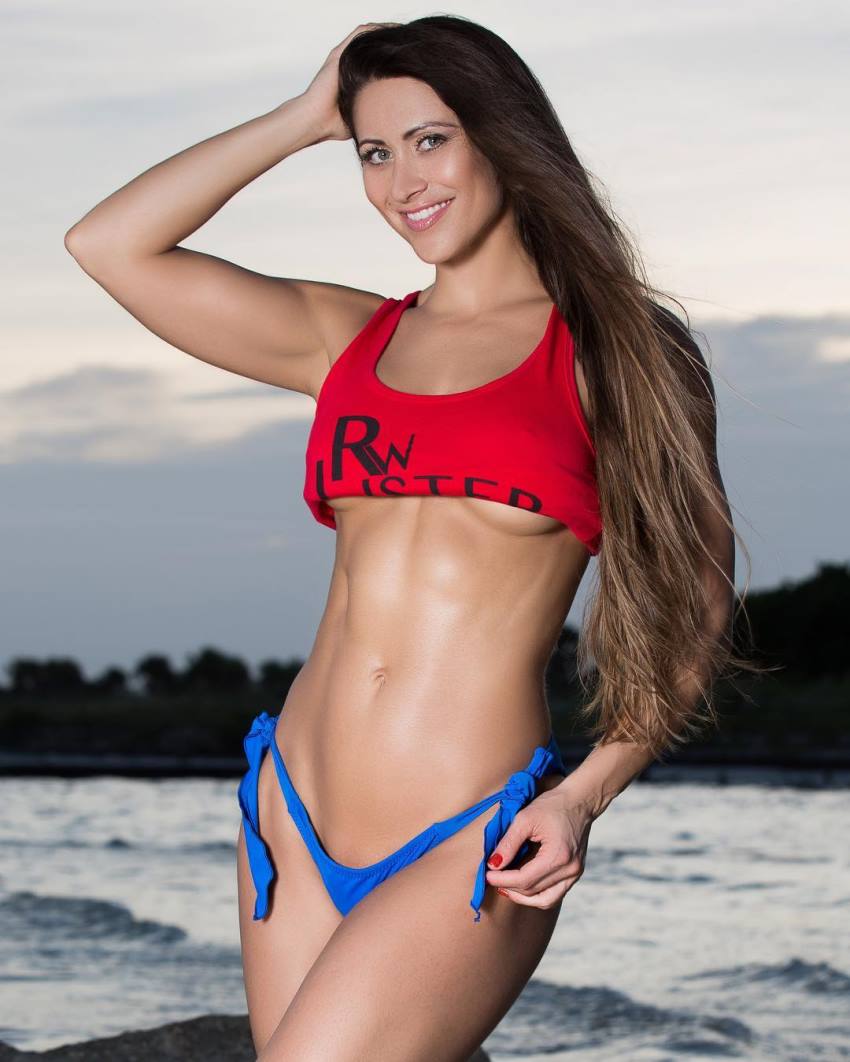 "For the ones that think lifting heavy weight makes you bulky, I am the proof that it does not. Lifting 'Barbie' dumbbells can't cause enough damage to your muscle fibers to result in muscle growth, which means your muscles just don't change. You don't get stronger, and your muscles don't grow, and thus you don't see any difference. No improved tone or shape."
Training
Muscle Group Splits
Since she was 15, Anais trained in the gym to keep her body fit. This became even more important when she started modeling, as the job required her to be in great shape year-round.
Her workout week consists of muscle group splits, meaning she works on one, or two, muscle groups per day. She makes sure to incorporate core exercises five times per week. This helps her keep her abdominal region looking flawless at all times.
Cardio Intervals
When it comes to cardio, she does it 3-4 times a week for 30-45 minutes. Her favorite form of cardio is Stairmaster intervals.
To make things more interesting, she likes to change her cardio routine, sometimes by doing 10 sprints outside.
Favorite Exercises
Anais loves body-weight exercises the most. She says that being able to balance and lift her own body instead of always using weights is "fun".
One of her favorite exercises is pull-ups. She likes to work extra hard on her upper body, to keep it up to par with her legs and glutes. Pull-ups are a great way to build a strong and nice looking back and upper body in general, Anais suggests.
Another one of her favorite exercises for upper body is dips. She says by doing these bodyweight exercises, she's using some muscles that can't be activated by just lifting weights.
---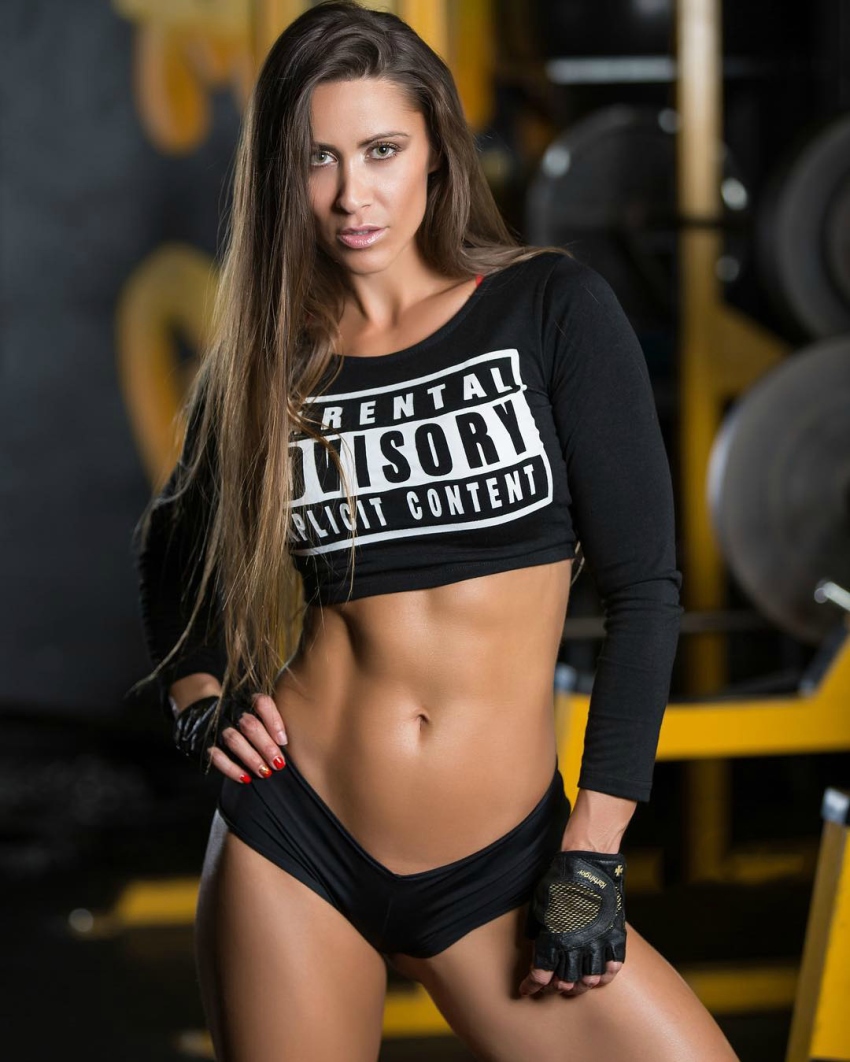 ---
Anais' Workout Routine
This is what Anais's weekly training looks like;
Monday: Legs
Tuesday: Biceps and Triceps
Wednesday: Legs
Thursday: Back and Shoulders
Friday: Legs
Saturday: Calistenics (Body-weight training only)
Staying Motivated
Anais never found it hard to work out, no matter the circumstances. This is what she said; "I have always been motivated, I never stop working out. I have taken a week off from going to the gym when I am on vacation, if I don't find a gym I make sure to travel with my exercise bands, and every morning, I will do body weight workouts anywhere I can find a space to do it. " – Anais Zanotti
Motivation Through Injury
She once badly injured her ankle, which put her on crutches for over two months. Amazingly, Anais went to the gym on crutches, learning to work around her injury. She said it's simple – "if you want it bad enough, you'll find a way. If not, you'll find an excuse."
---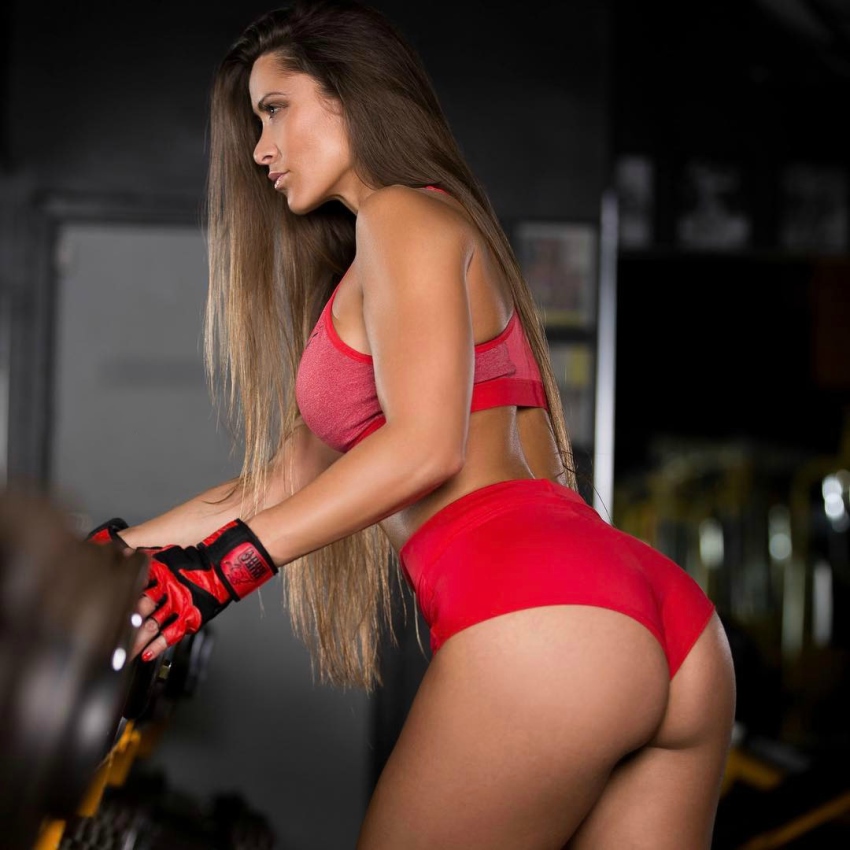 Nutrition
Anais sticks to the basics when it comes to her nutrition. She eats a lot of green vegetables, fruits, and other healthy foods to keep her body looking awesome. Whenever she has a grueling training session, Anais makes sure to consume extra carbs that day. Usually, she'll have six meals per day.
She likes to prepare her food in advance. This way she saves time, having her food ready for the busy week ahead.
Once or twice per week, Anais will enjoy a big burger, fries, a cake, or some other cheat meal. Unsurprisingly, her favorite foods are pasta and pizza – "I'm Italian from my dad side, so I have a huge weakness for these foods."
Supplements
One of the only supplements Anais takes is BCAAs. According to her, they help with recovery, protein synthesis, fat loss, and muscle mass preservation. This ultimately helps her to work harder in the gym.
---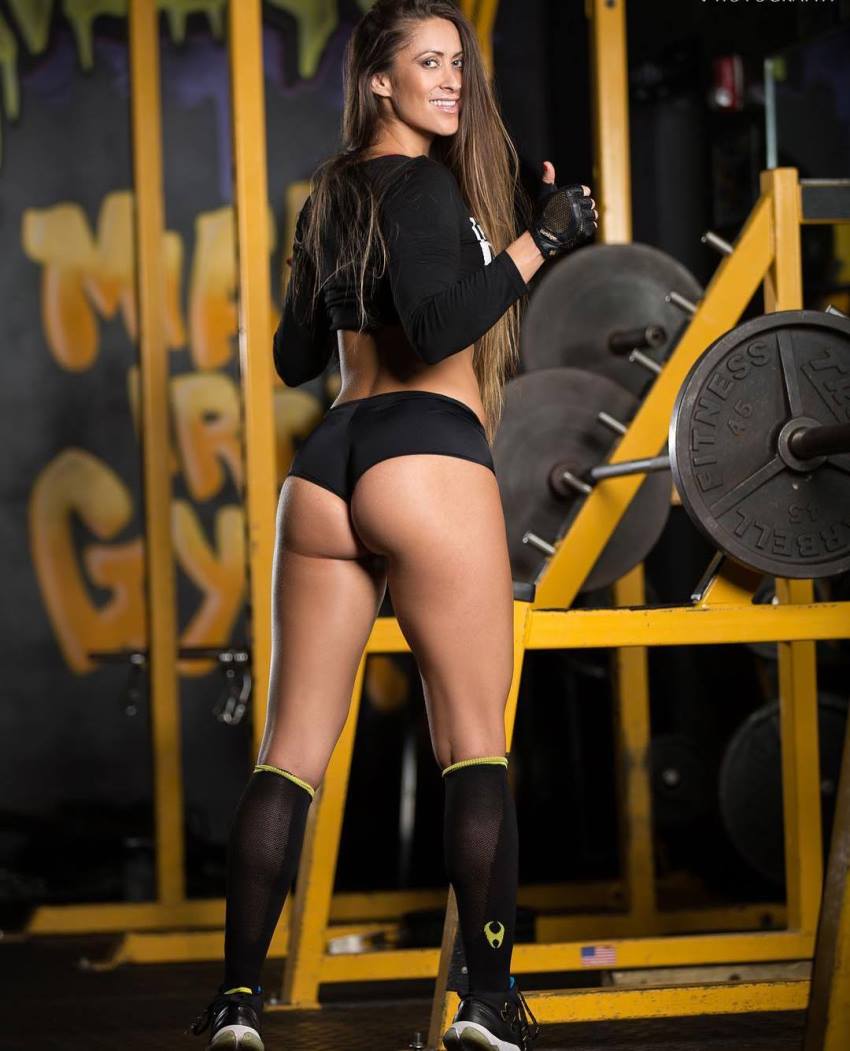 What we can learn from Anais Zanotti
Anais Zanotti had the courage to make an extremely hard decision – she left all of her friends and family behind, and pursued her dream of making it to the big screen.
It was a risky decision, but it was worth it. Thanks to her courage, she rose to the top of the modeling world, becoming an actress, fitness model, and a stuntwoman.
She's shown us that having the courage to risk everything in life may just sometimes prove to be an incredibly good idea.
However, it doesn't always have to be a big risk. By taking small, calculated risks, you too could accomplish whatever it is your desire, and live your dream life – just like Anais Zanotti.