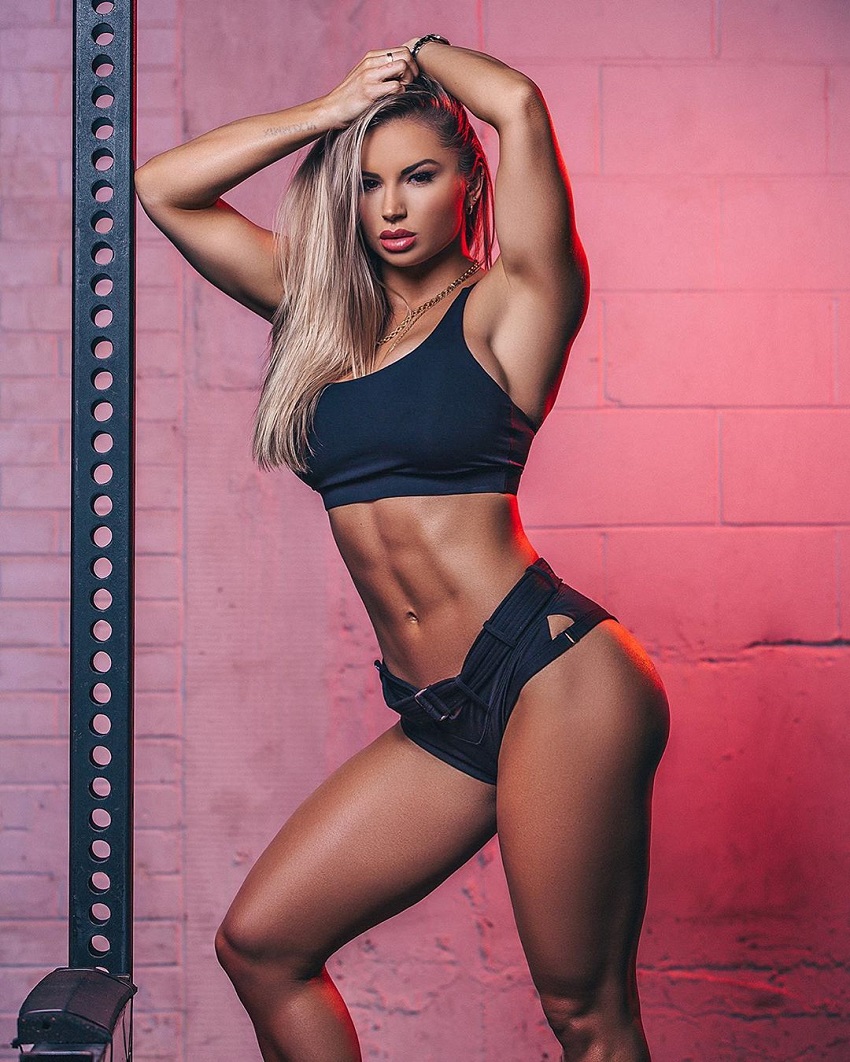 Amy Lee
WBFF Bikini Diva Pro, Fitness Model
Amy Lee is a WBFF Fitness Diva and digital entrepreneur from New Zealand. Amy's been into fitness from an early age and always loved to push her limits. However, it wasn't until the age of 19 that she took bodybuilding more seriously. At that point, she started working towards her dream physique – and career.
Over the years, Amy went on to sculpt an incredible figure. One that is now admired by millions of people around the globe. Through her social media postings, she's shared her progress and the whole process of earning her WBFF Pro Card. Along the way, she's become one of the leading fitness icons from New Zealand and beyond.
This is her story:
---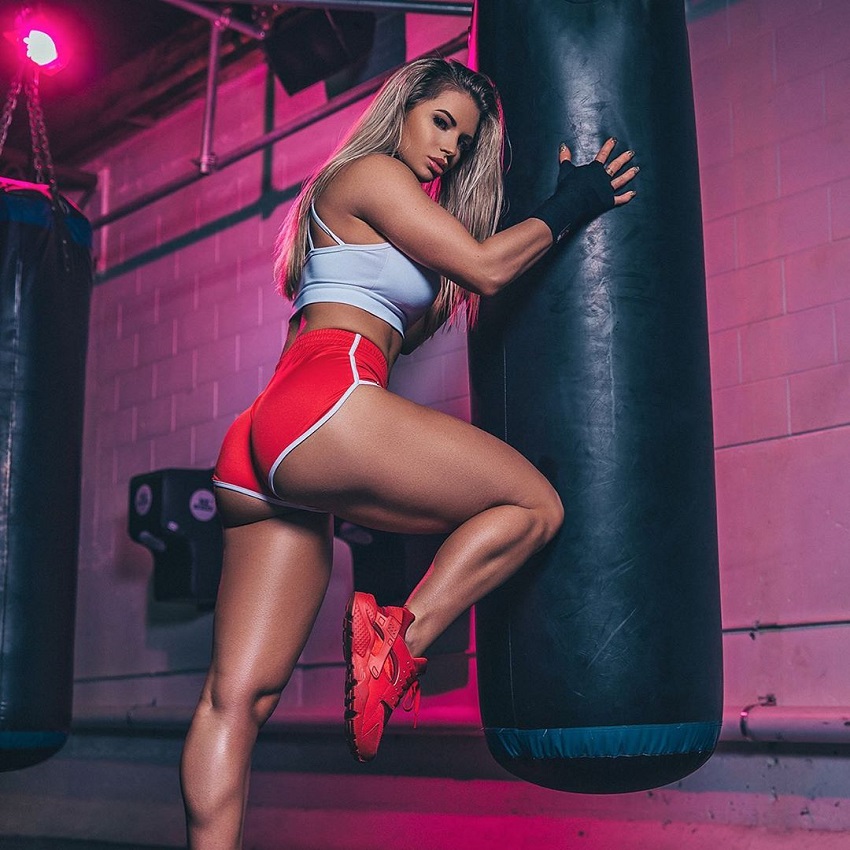 "Taking photos are constant reminders of memories! Create memories you will never forget."
Athlete Statistics
Full Name: Amy Lee
Nationality
Profession
Era
New Zealander
WBFF Bikini Diva Pro, Fitness Model
2010
| | |
| --- | --- |
| Nationality | New Zealander |
| Profession | WBFF Bikini Diva Pro, Fitness Model |
| Era | 2010 |
---
"Wake up and grind! Every day is an opportunity to take steps towards your goals! Let's smash it today!"
Accomplishments
WBFF Bikini Diva Pro
Fitness Model
Digital Entrepreneur
---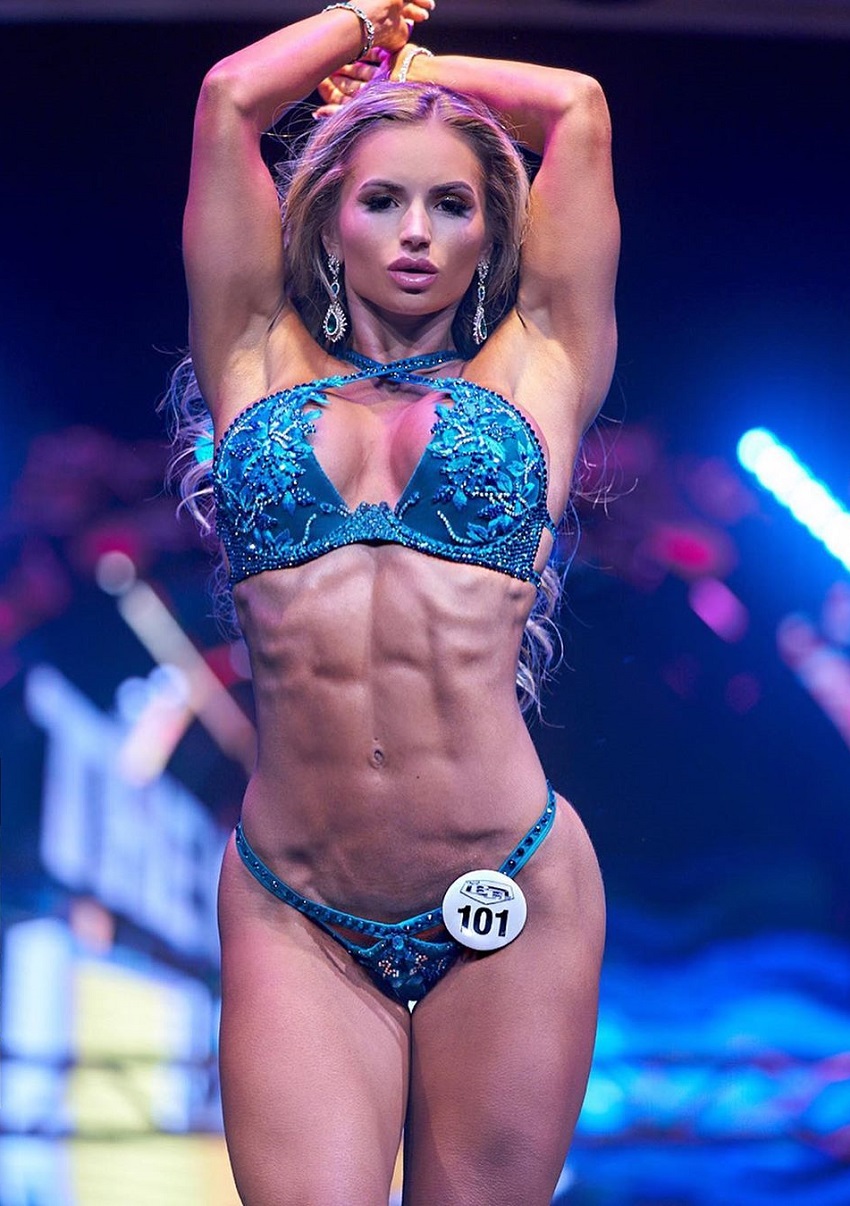 "If I listened to all the negative comments online or hearsay, then I'd be giving that person power over me and it would do damage to my confidence."
Biography
Fitness and Sports at an Early Age
Sports and fitness have played an integral role in Amy's life growing up. She's always been an athletic and active girl. She didn't start lifting weights until the age of 19, however.
As it turned out, Amy loved how training in the gym made her feel. She not only felt strong, but had a feeling of an accomplishment after every hard training session. Pushing herself to lift heavier as the months went by. Over time, she began to see the fruits of her hard work; a physique that continually improved.
"I couldn't believe how much I could change the shape of my body by the training techniques I was doing. Suddenly I was hooked," said Amy. Initially, fitness was only a hobby for Amy. But after a while, she started to seriously consider making it her career.
Confidence Boost
As she continued to improve her physique, Amy felt a boost in self-confidence. "I was able to try new things, meet new people and have the confidence to put myself out there."
By seeking new opportunities, Amy eventually became involved in the fitness industry as an entrepreneur and model. She also started posting on social media with the goal to inspire and motivate other like-minded people.
---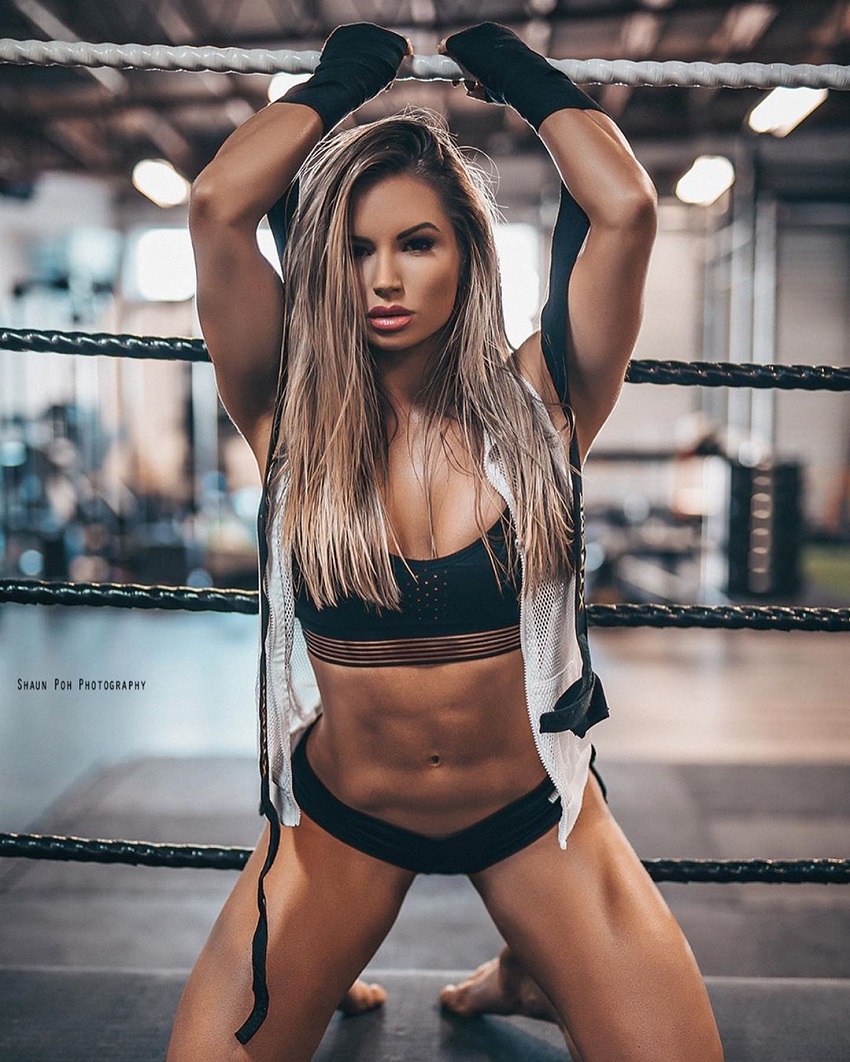 ---
Preparing For Her First Show
As Amy's ambitions grew, she cranked up her training intensity and hired herself a coach to get into the best shape of her life. At this point, Amy had already been training for 7 years. She was in good shape, but wanted to move out of glamour modeling and into WBFF fitness contests which required a more athletic look.
Training went very well for Amy and she was getting incredible results out of it. With the help of her training, she sculpted bulging abs and a toned physique that was ready to step on the fitness stage. And step she did.
Winning the WBFF Pro Card
In August 2018 she entered the WBFF World's Championships in Las Vegas. She says she felt nervous but also excited to take on the challenge. She was always someone who loved to push herself mentally and physically, and this time was no different.
After months of hard work and sacrifices, she finally stepped on the stage, saying "I had brought my very best package and enjoyed every moment of what I had worked so hard for." Then she was announced as the winner of the Bikini Diva class – earning her Pro Card in the process. Needless to say, the emotions washed over Amy at that moment.
Amy continues to reach new heights on her journey and doesn't want to stop anytime soon.
---
"Do what makes you feel good because your happiness is the most important thing. Never let anyone hold you back, do what you want to do! Life is much better when you are yourself doing what you love!"
Training
Although Amy hasn't revealed her complete workout routine, she makes it clear through her videos and photos that she trains hard and often. She visits the gym several times per week, along with doing cardio as separate workouts for fat loss.
Fitness models like Amy train by doing a mixture of resistance workouts and high-intensity interval training (HIIT). While resistance training sculpts and shapes her body, HIIT ensures she stays at a low body fat percentage throughout the year.
Without a doubt, another important factor for Amy's toned abs is her diet, which can be seen below.
---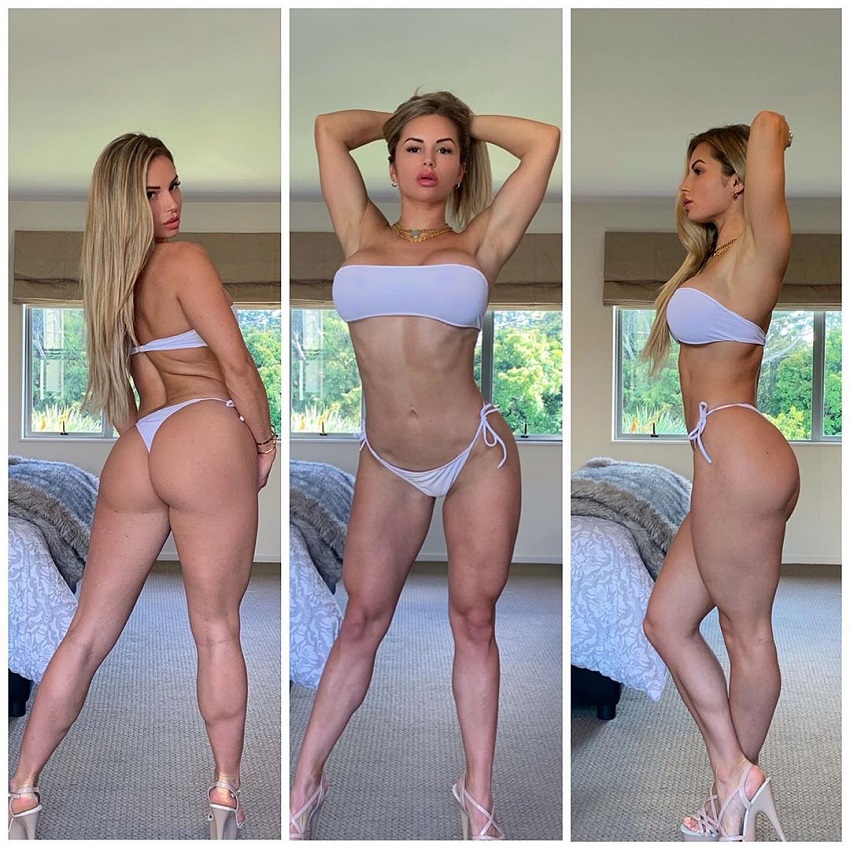 Nutrition
Amy prioritizes healthy and clean foods in her meal plan. She avoids processed and packed meals, and whenever there's time, she'll cook some of her favorite healthy recipes. This way, she has full control over the quality of ingredients in her food.
In terms of macros, fitness athletes like Amy prioritize healthy protein and good carbs. This ensures her muscles stay fueled with amino acids and glycogen which stimulates muscle protein synthesis and keeps her energy levels high. Fats are also a part of her diet, but she doesn't overdo them since they're calorie-dense; having 9kcal per gram as opposed to carbs and proteins, which have 4kcal per gram.
---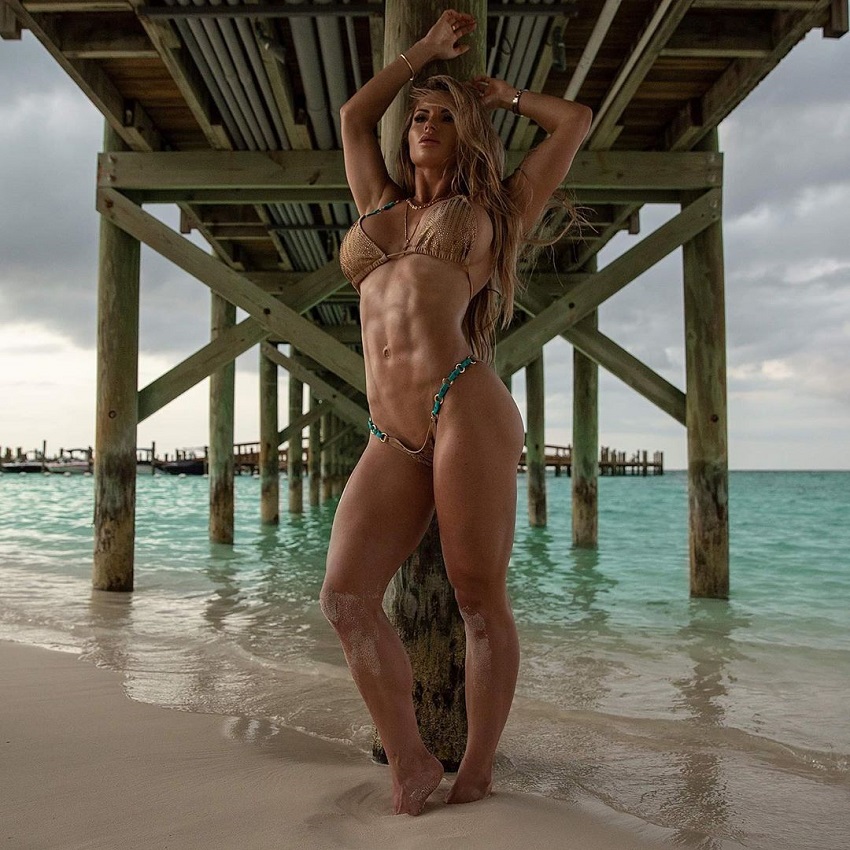 "When I was younger I always came up with excuses. Like "I'm too tired" or "I don't have time" "I'll do it tomorrow". Once you realize you are the one stopping yourself from achieving more. you are the one that is restricting yourself to reaching your true potential."
What we can learn from Amy Lee
Amy Lee showed us that cutting corners is not the answer to getting results in fitness. It took her 7 years to get the physique that would win her the WBFF Pro Card. During this period, she worked hard almost every day and gave her absolute best to achieve her dreams. There were sacrifices along the way, but Amy gladly accepted them as a part of her journey to success.
What we can learn from Amy, is that patience and consistency are key. Keep going, never give up, and realize that success isn't an overnight 'thing.' It's a daily grind and willingness to make sacrifices and push through the ordinary in order to reach greatness.