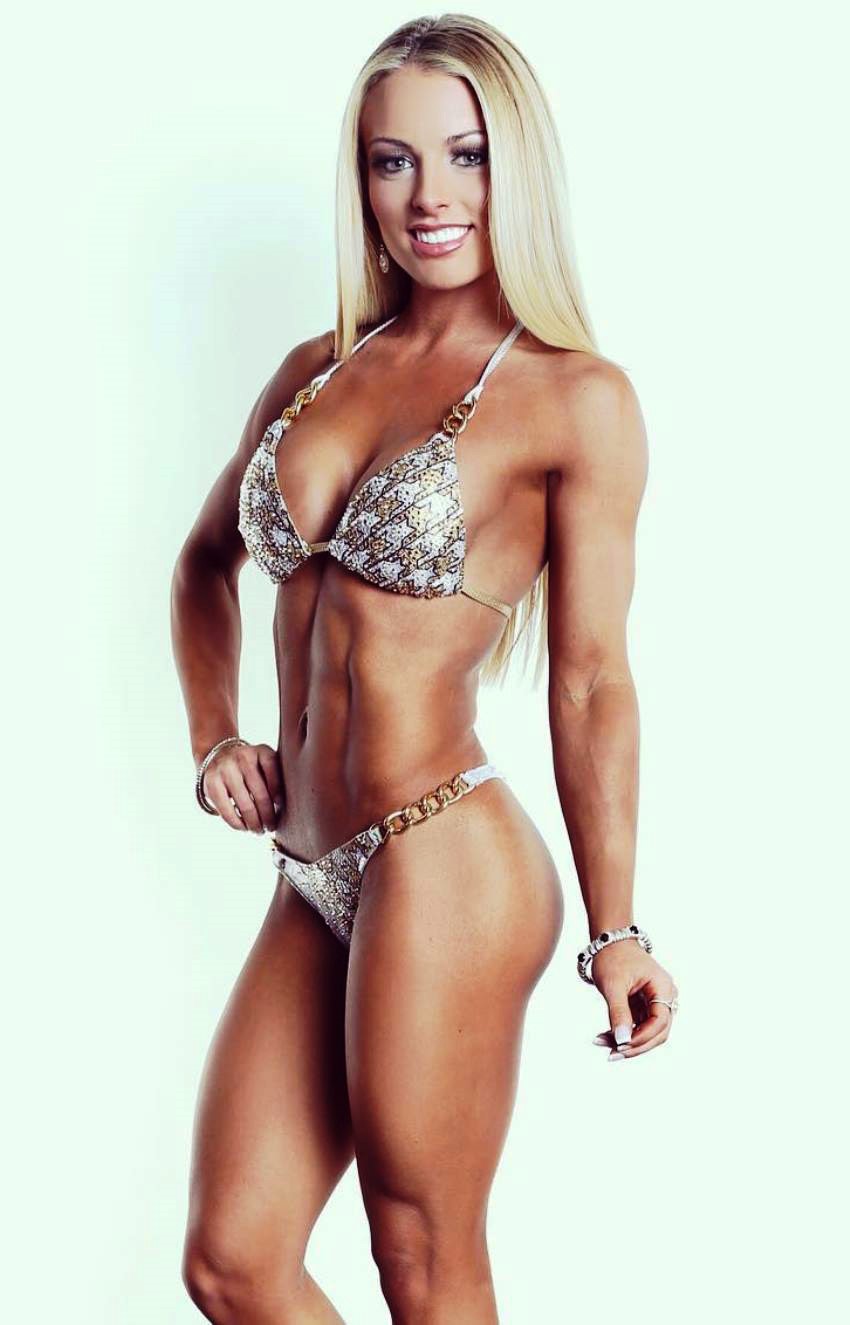 Amanda Saccomanno
Professional wrestler, Bodybuilder, Model
Amanda Saccomanno AKA Mandy Rose is an American model, fitness competitor, professional wrestler, and an actor.
Since her early days, Amanda was a sport enthusiast, excelling in dance classes and various other activities. Her first fitness competition came in 2013, where she took home 1st place.
Since then, Amanda has became one of the most recognized fitness icons and TV personalities with an army of followers on her social media sites.
This is her story:
---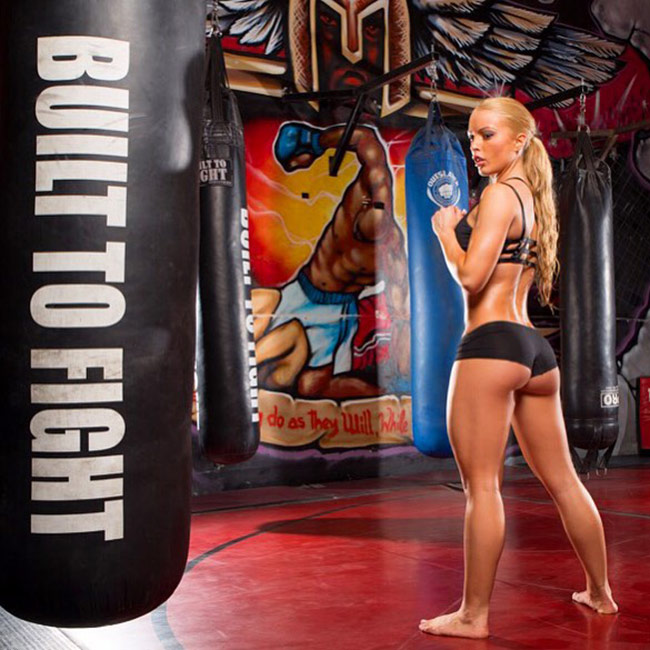 "Be fearless in the pursuit of what sets your soul on fire!"
Athlete Statistics
Full Name: Amanda Saccommano
Weight
Height
Year of Birth
Nationality
115 - 125lbs (52.2 - 56.7kg)
5'4" (162.5cm)
1991
American
Profession
Era
Professional wrestler, Bodybuilder, Model
2010
| | |
| --- | --- |
| Weight | 115 - 125lbs (52.2 - 56.7kg) |
| Height | 5'4" (162.5cm) |
| Year of Birth | 1991 |
| Nationality | American |
| Profession | Professional wrestler, Bodybuilder, Model |
| Era | 2010 |
---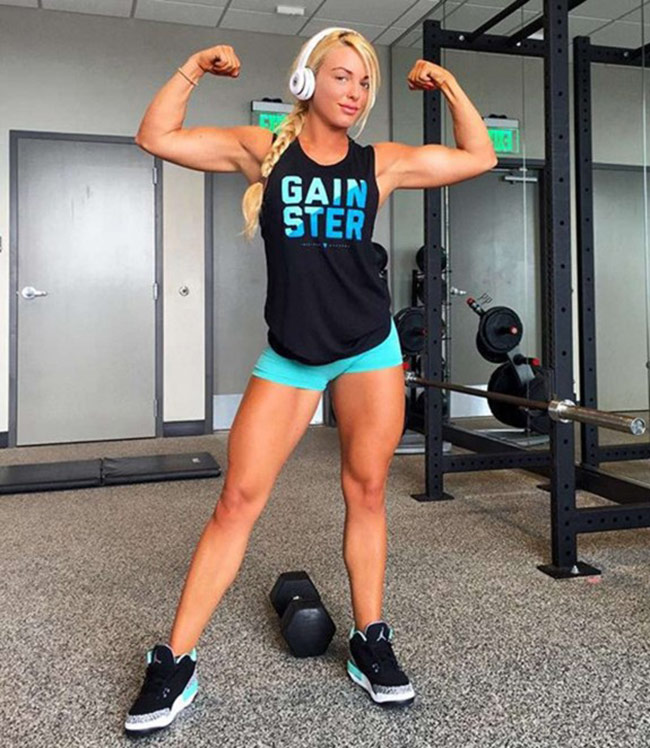 "Ice-cream gives you curves."
Accomplishments
Amanda is a well-known fitness model, Television personality, and a professional wrestler. She's also been featured in numerous magazines, and was an actress in several movies.
Throughout her wrestling career, she's starred in 2 WWE shows.
Fitness Modeling
World Bodybuilding Fitness & Fashion

2014 WBFF Boston – (first place)

2014 WBFF Diva Bikini Pro World Championship – (first place)
---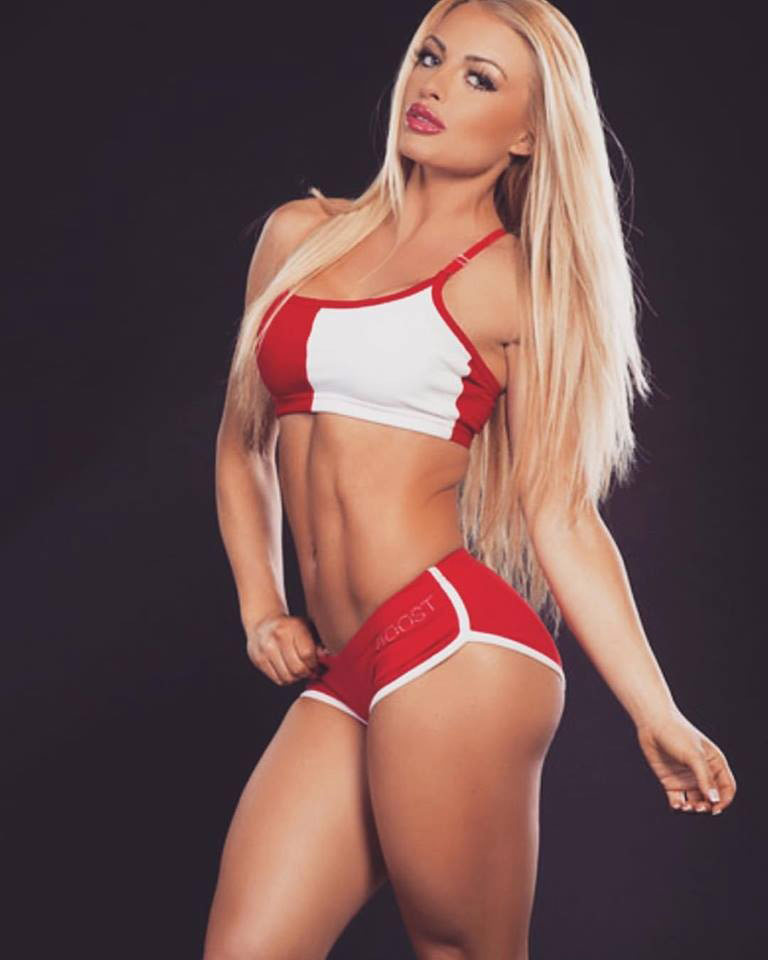 "Family is everything."
Biography
Starting Out
Amanda Saccommano was born on July 18, 1991, in Westchester County, New York. She was raised in an Italian-American family, together with four of her older siblings.
Growing up, Amanda has always had an interest in different activites, mainly dance and running. By the time she entered high school, Amanda started focusing on dancing more than any other activity, as she believed that it was something she could do professionally later on.
She continued practicing dance, and was eventually invited to join the Yorktown High School Dance Team, where she excelled as one of the most talented dancers.
As she was entering her late teens, Amanda gradually lost her passion for dancing, and started researching more about fitness and modeling, as her friends would often encourage her to become a model.
Fitness Lifestyle
Amanda wasn't putting a lot of time and effort into fitness at first, but, by the time she entered college, her desire for exercising came back. It was at this point Amanda started going to the gym more often, slowly transforming her body.
Amanda already had an impressive figure when she was in college, but after several months of discipline and intense weightlifting, she managed to sculpt a physique which attracted numerous modeling agencies.
Eventually, Amanda graduated from college with a degree in speech pathology. After graduating, this allowed her to focus on her fitness journey. She said, at that time, she developed a strong passion for fitness, and knew that it was something she would like to turn into a career at some point in her life. 
After finishing college, Amanda set her sight on competing, and started preparing for an upcoming competition. After several months of preparations, in 2013, she stepped on the stage for the first time at the World Bodybuilding Fitness And Fashion Boston Show, where she took home 1st place and surprised everyone with an early success.
---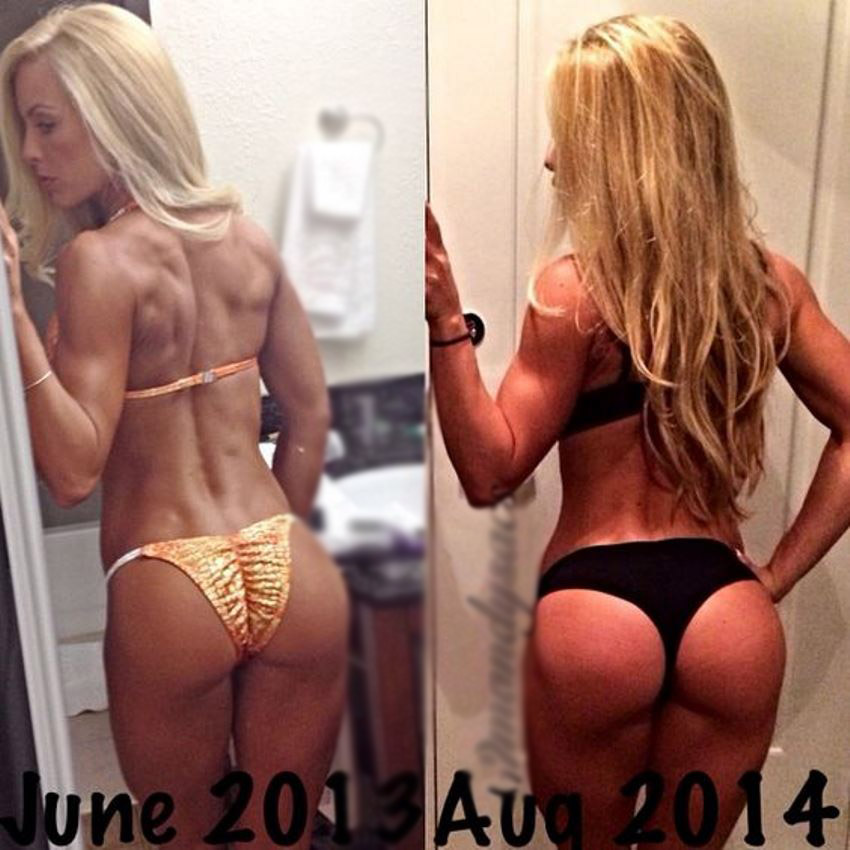 Amanda before and after.
---
Modelling and Other Competitions
After winning her first modeling competition, Amanda took some time away from the fitness scene to contemplate her future plans. Amanda needed some time to decide which direction she wanted to take her career, and she eventually made the decision to focus on fitness and modeling.
Soon after her first win, Amanda started preparing for another competition – this time it was the 2014 WBFF Diva Bikini Pro World Championship, and once again, she came out victorious, defeating her competition and gaining even more recognition for her success.
---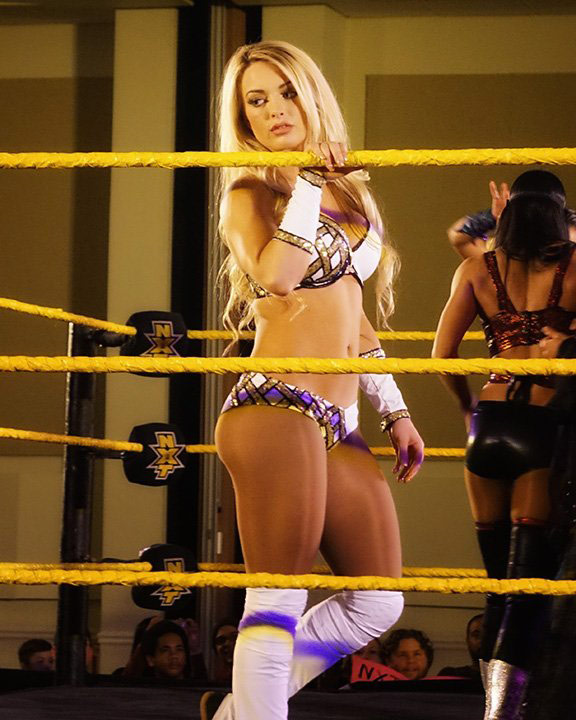 ---
Wrestling Career
It wasn't long before Amanda started looking into other ways she could expand her career. After some time thinking it over and researching possibilities, she found out about wrestling, and she wanted to try it.
Influential people in the industry quickly noticed her potential, and after only several months of wrestling experience, Amanda started to wrestle professionally. Eventually, she got a role in one of the most famous wrestling reality television series WWE Tough Enough, which started broadcasting in 2013. During that time, she adopted the ring name Mandy Rose, and later, the public gave her another nickname – The Golden Goddess.
At the end of her wrestling season, Amanda placed 2nd in the overall category, after Sara Lee as one of the top competitors in the sport. 
Amanda's Signature Wresting Moves
Modified octopus hold

Running bicycle knee

Springboard bulldog

Thesz press, followed by multiple mat slams

Tilt-a-whirl headscissors takedown
---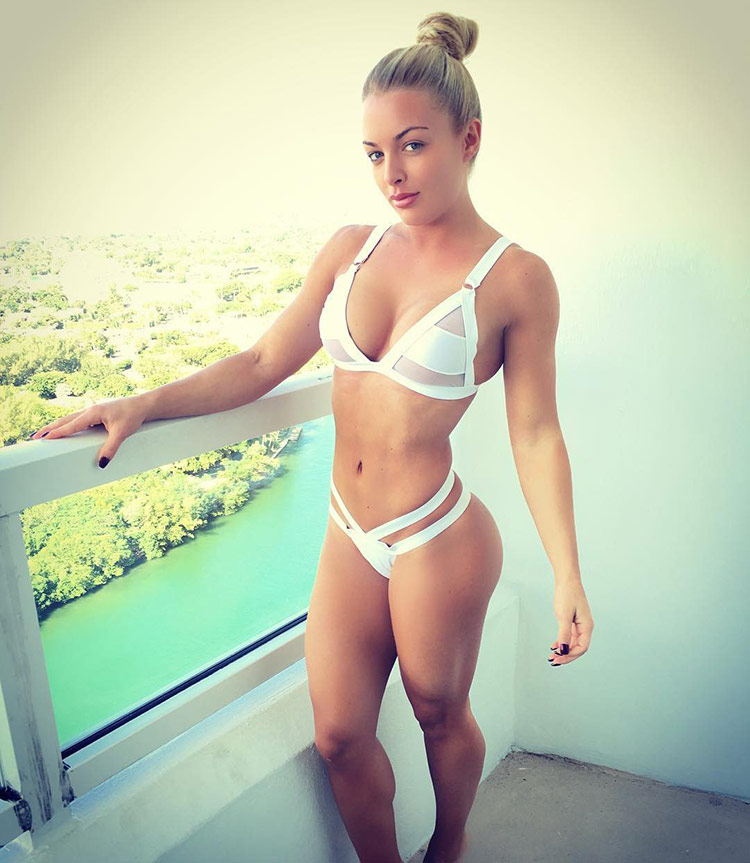 ---
Rise to Fame
After realizing her awesome potential, Amanda started looking into ways to create and grow her own clothing brand, so she started her social media profiles, where she would often post pictures of herself in the ring, or inspire people with motivational quotes.
Amanda's activity on social media sites attracted many fans who were amazed by her story and pictures, and she continues to look forward to what future holds for her wrestling and modeling career, along with supporting he huge fan-base. 
Personal Life
Outside of the ring, Amanda is very active in the field of protecting animal rights. She often stated that she is a fan of all animals, and has participated in numerous animal rights protests around the U.S.
Besides her activity in the animal rights field, Amanda has often helped with raising awareness for adoption, emphasizing her support for adopting children to help the community. 
Amanda's family owns a delicatessen in Carmel, New York. During her childhood, this is where she was given the nickname "Hamburgers".
---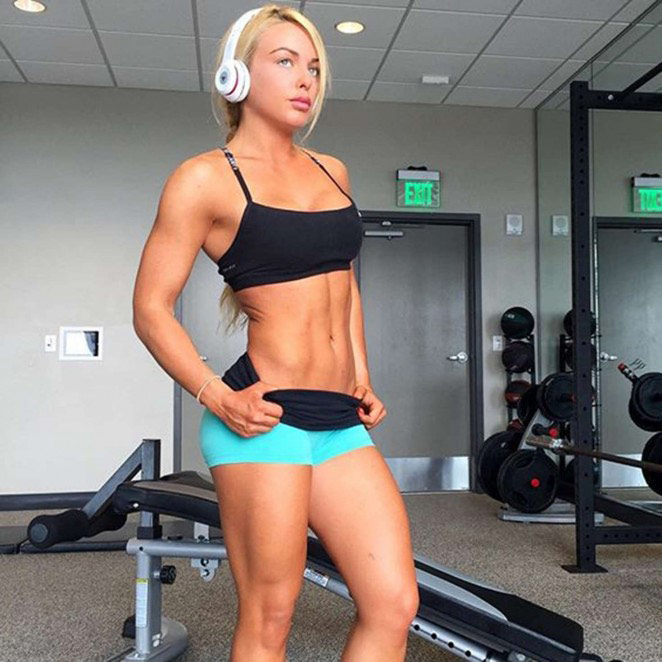 "Self-confidence is the best outfit, rock it and own in."
Training
Workout Philosophy
Amanda spent many years sculpting her physique that brought her the title of Diva Bikini Pro, and here is some of the best advice she learned throughout her journey.
When it comes to glute development, no exercise can match squats, according to Amanda. This particular exercise is the basis of Amanda's leg workout. For building great hamstrings, Amanda recommends incorporating stiff-legged deadlifts as well.
Another one of her favorite exercises for glutes, are lunges done with a behind the neck barbell lung. Amanda says the exercise gives her an "incredible pump," and also provides her with a great contraction, which results in the strong muscle-tissue growth.
In order to develop an awesome midsection, she had to do a lot of crunches and hanging leg raises. According to Amanda, hanging leg raise is the best exercise for anyone who wants to bring out mass on obliques and the lower section of the abdominals.
---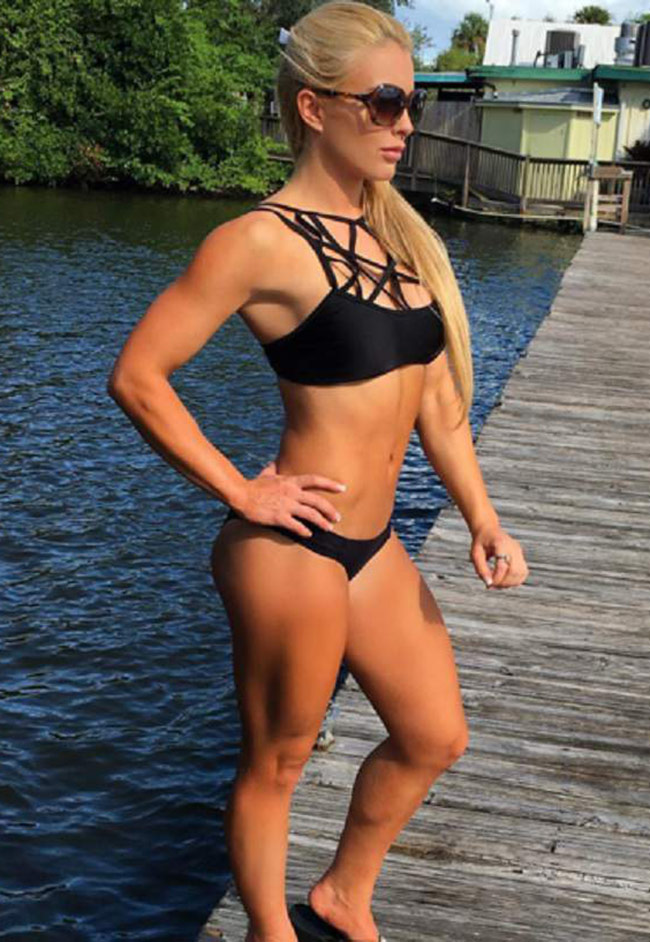 "Don't start a diet that has an expiration date… Focus on a lifestyle that will last forever!"
Nutrition
Amanda's diet regimen is quite simple – she tends to eat clean for most of the year, but always makes sure to listens to her body and give it what it requires when she feels the need. 
"I try to maintain a pretty clean diet 80% of the time, without depriving myself from anything."
She is a fan of quality, grass-fed beef and other sources of protein, such as chicken. While for carbohydrates and fats she consumes rice, vegetables, fruits, almond milk, and nuts.
---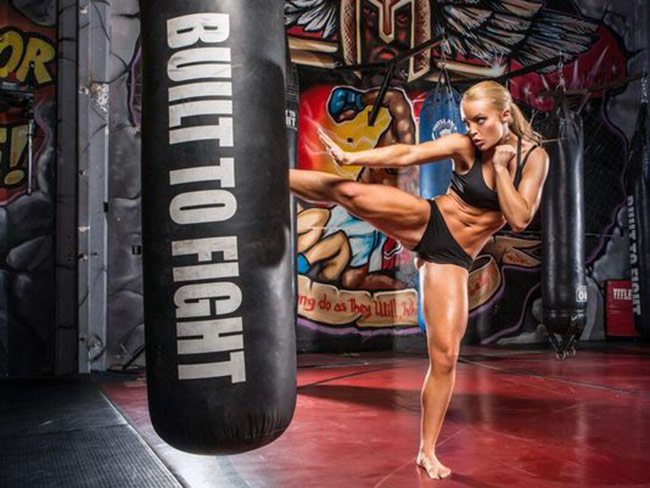 What we can learn from Amanda Saccommano
Being diverse, and always wanting to improve in all areas of life is something we can learn from Amanda's story.
She tried it all – from being a fitness model, to becoming a professional wrestler, Amanda is an example to follow for success. 
Never satisfy with only one thing in life, but keep improving and striving for more,  just like Amanda, and you too can make your goals into a reality.