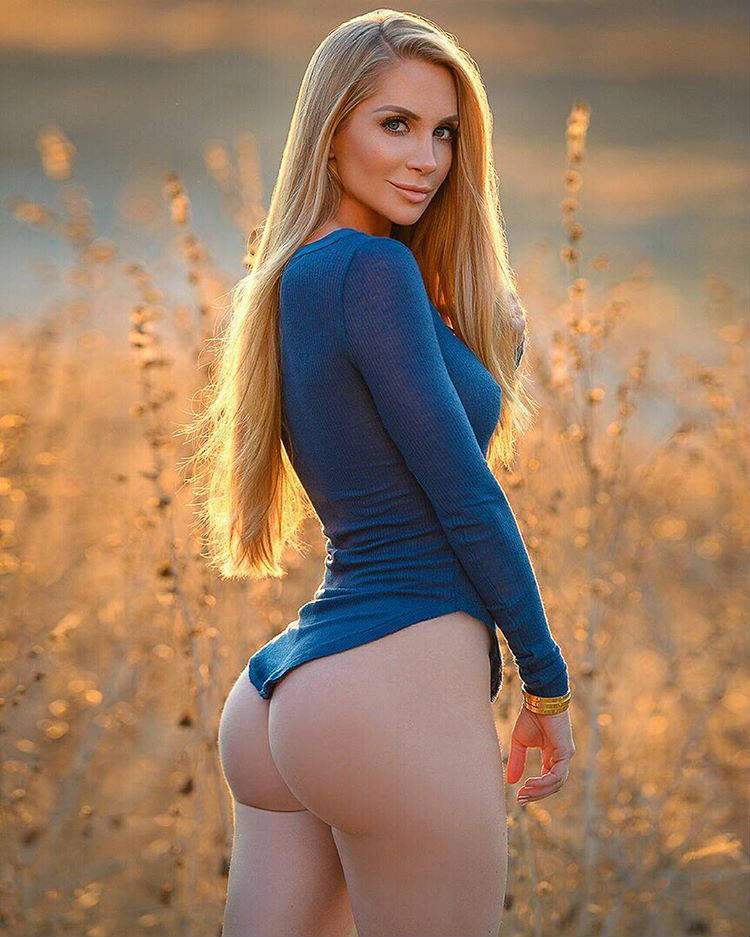 Amanda Lee
Fitness mode, personal trainer, social media celebrity
Amanda Lee is a Canadian fitness model, Instagram celebrity and personal trainer. She's inspired millions of followers on social media to begin working out, and is known for her well-rounded figure.
Working in LA has allowed Amanda to attract attention from some of the worlds largest magazines. However, this attention wasn't always so easy to find, and she believes her social media fame is what made the mainstream media take notice.
In just a few years, Amanda built a career for herself in the fitness industry, and despite her admitted shyness, she's become a household name and built her own brand.
This is her story:
---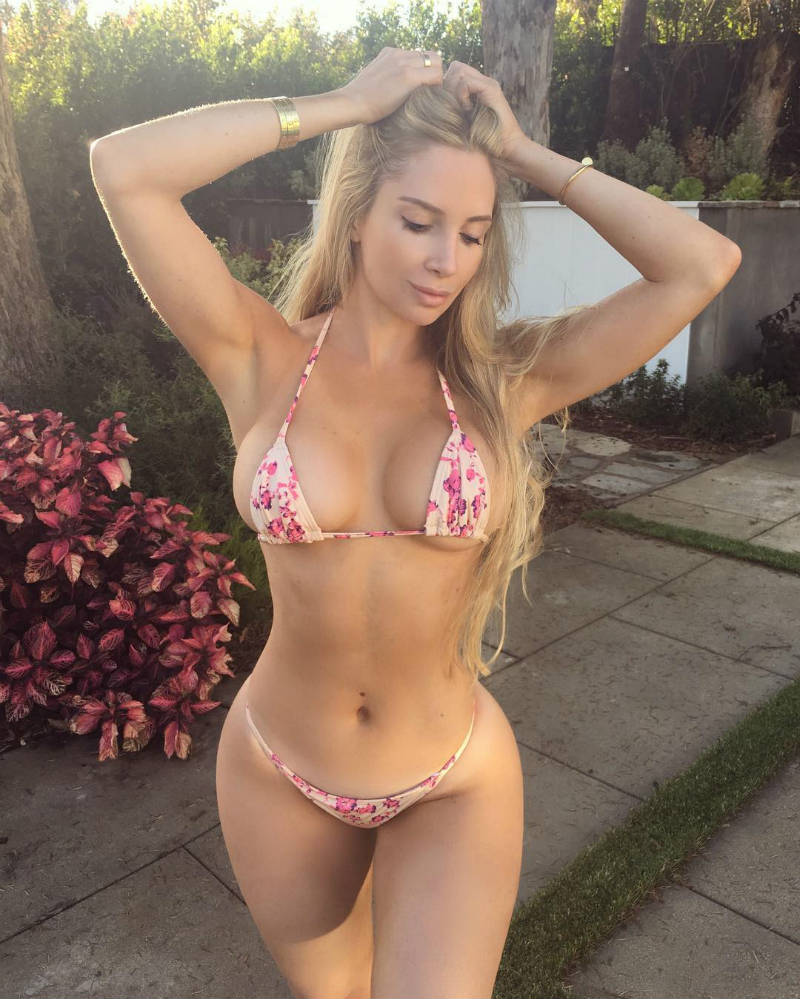 "You only regret the workouts you didn't do".
Athlete Statistics
Full Name: Amanda Elise Lee
Weight
Height
Year of Birth
Nationality
115 - 125lbs (52.2 - 56.7kg)
5'9" (175cm)
1986
Canadian
Profession
Era
Fitness mode, personal trainer, social media celebrity
2010
| | |
| --- | --- |
| Weight | 115 - 125lbs (52.2 - 56.7kg) |
| Height | 5'9" (175cm) |
| Year of Birth | 1986 |
| Nationality | Canadian |
| Profession | Fitness mode, personal trainer, social media celebrity |
| Era | 2010 |
---

"Everyone wants a booty!"
Accomplishments
High profile fitness model
Personal trainer
---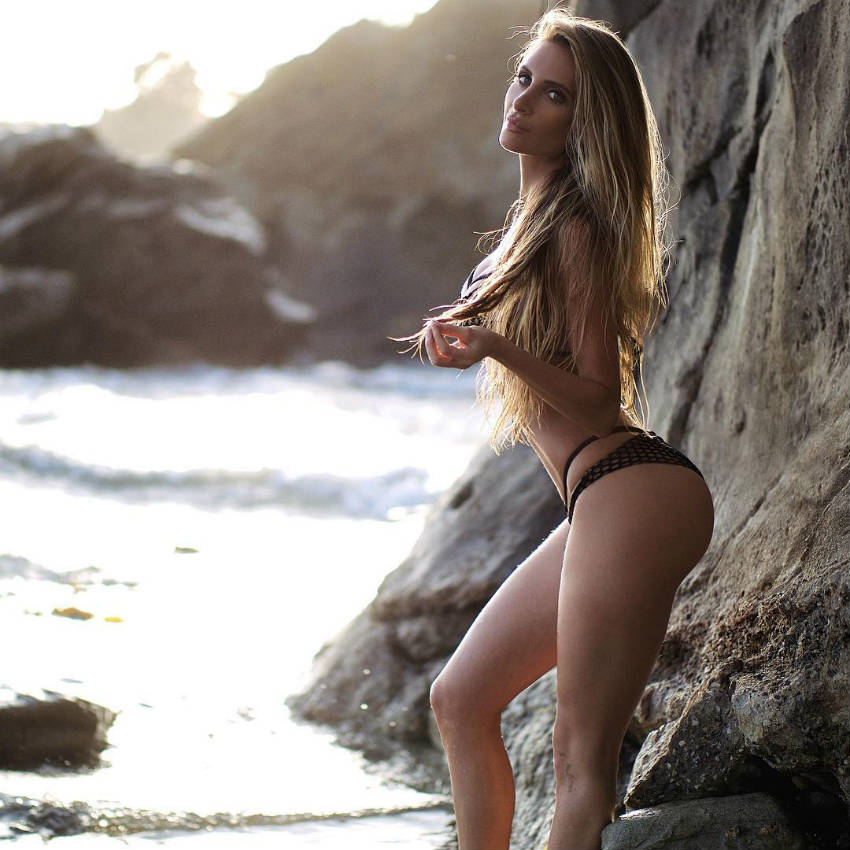 "I can't walk into a gym anymore without being recognized".
Biography
Uncertain Beginnings
Amanda was born in 1986 in Canada. As the second oldest of five children, she had a fun upbringing and enjoyed seeing her mother work hard as a personal trainer and fitness instructor.
For many years, this knowledge of the fitness world didn't inspire Amanda to follow her mothers path. It was only after feeling unhappy with her physique in high school, that she saw working out as a way to build confidence.
She says that prior to her interest in fitness, she was very shy, and was "scrawny and hated it" weighing only 98 pounds. After her mother introduced her to the weight room at their local gym, Amanda instantly loved working out, and felt more confident in her body.
"That's how it all started. It was a way to build confidence, get stronger and be healthier".
College Years
Amanda went on to study modern dance at college, and the years spent dancing ensured her cardiovascular fitness levels were at a high standard. However, she still believed that her body could look better. This inspired her to begin working out seriously with weights.
It was then, that her mother became a driving force in her career. During college she motivated her to stay on top of her workouts, her mother also began to work with Amanda as her photographer for social media work.
"When the social-media craze started happening, I knew it was going to be really big for fitness, because a lot of people want to know how to get into shape and eat right, but don't necessarily know how".
Instagram Fame, Magazines and Personal Training
After gradually building an incredible physique and a small fan base, Amanda got her lucky break on Instagram when she was tagged on a famous dancers Instagram account. She says after this, she was "flooded with followers," and many requests to post videos. She did so, and several years later, she had over 3 million followers on Instagram – which continues to grow year on year.
It was this new fame which quickly lead to her being contacted by well-known magazines. This only increased her following internationally, and allowed her to achieve her ambition of becoming a personal trainer and Pilates teacher.
She did a personal training and Pilates qualification, and built a client base rapidly.
---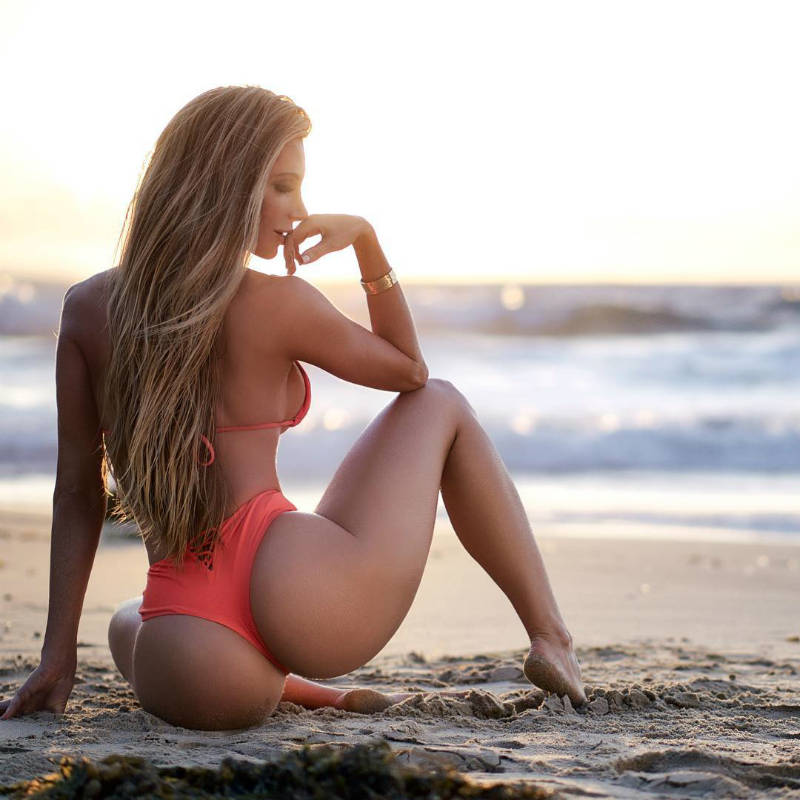 "For me, it was never about losing weight. It was always about being stronger".
Training
Lower Body Workouts
Amanda sees her lower body workouts as the most important in her routine. She believes her glutes have made her famous, and because of this, she trains her lower body twice a week. She includes squats, lunges, leg raises, dead lifts, and step-ups to maintain the tone she has.
"The most important thing to me, if you don't do anything else, is making sure that you use your mind while you're working out so that you really focus on the muscle".
She usually splits each day into separate workouts. The first day is her "heavy day," which involves doing squats, leg presses, and walking lunges holding weights or a weighted bar.  She will then dedicate her other "lighter day" to a cardio based lower body workouts including step-ups, side-to-side steps and jumps such as frog jumps or jumping lunges.
Lunges are by far her favorite of these exercises, and she believes they provide the best glute workout- helping her achieve her desired tone. She says that she "always feels them the next day" and "you definitely see the results."
---
Editor's Tip

Inspired to reach your maximum potential like Amanda? Read our comprehensive guide on how fat burner supplements can really up your game!

---

"Fitness is the fastest growing genre on social media."
What we can learn from Amanda Lee
Amanda Lee's story highlights how powerful social media is in the fitness industry. Her career was sparked through a tag on Instagram, and this inspired her to work harder by building an impressive physique.
She shows how these online platforms can be used effectively by regular people who have a dream. You do not need massive amounts of money to get started; just a camera and a helpful group of people around you who support you 100%, just like Amanda had.