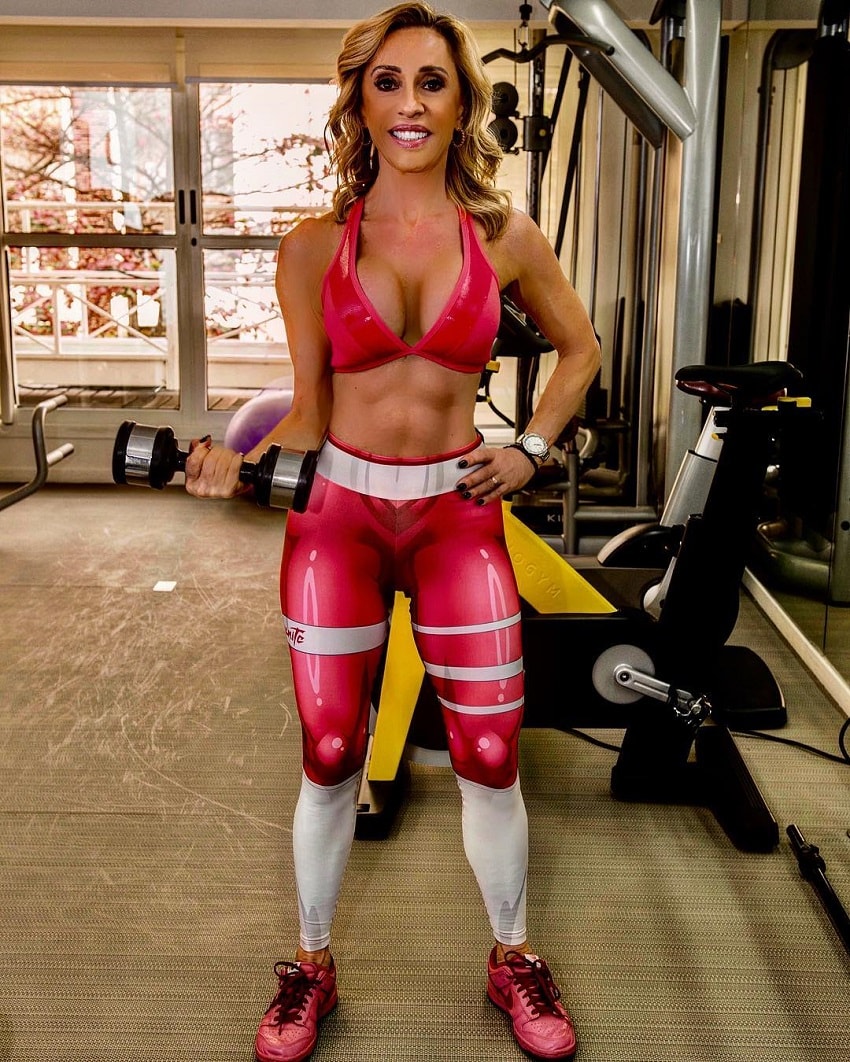 Adriana Miranda
Social Media Personality, Fitness "Muse"
Adriana Miranda is known around the world as the "Brazilian Fitness Muse". She's inspired an army of people to take on weight training and live a healthy life – regardless of their age or background. Even though Adriana is now in her 60s, she's still very much involved in the fitness lifestyle, looking fitter than ever before.
Adriana started her fitness journey while working as an attorney in Sao Paulo. After just a couple of training sessions, Adriana knew she wanted to continue doing this, and has kept a consistent training routine for over 30 years.
After retiring from her job, Adriana turned her full focus on the fitness lifestyle. She opened up her internet sites where she'd share her progress with everyone online. In a matter of months, she'd gained an enviable fan base.
More and more people kept coming, as Adriana kept growing in not just her recognition but also experience and knowledge in fitness. She continues to inspire fans of all generations with her message to not "let your age be the excuse for not taking action to improve yourself."
This is her story:
---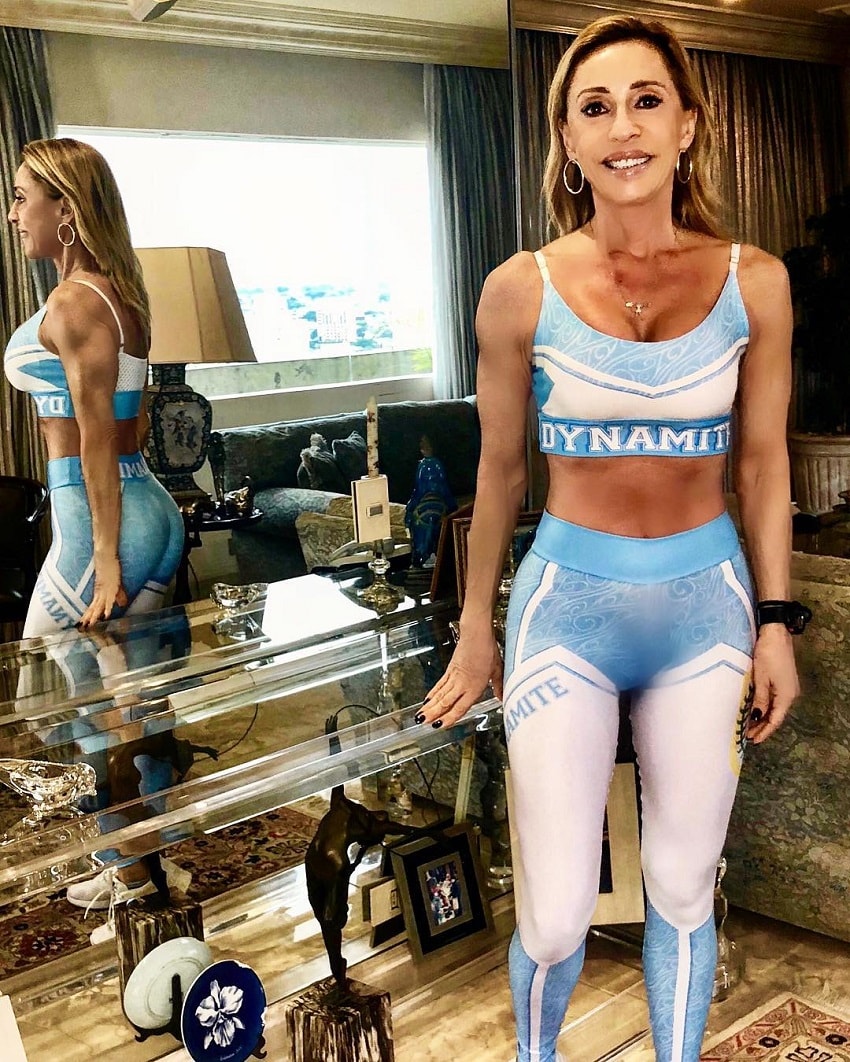 Athlete Statistics
Full Name: Adriana Miranda
Weight
Height
Age
Date of Birth
125 - 135lbs (56.7 - 61.2kg)
5'7" (170cm)
67
May 21, 1956
Nationality
Profession
Era
Brazilian
Social Media Personality, Fitness "Muse"
2010
| | |
| --- | --- |
| Weight | 125 - 135lbs (56.7 - 61.2kg) |
| Height | 5'7" (170cm) |
| Age | 67 |
| Date of Birth | May 21, 1956 |
| Nationality | Brazilian |
| Profession | Social Media Personality, Fitness "Muse" |
| Era | 2010 |
---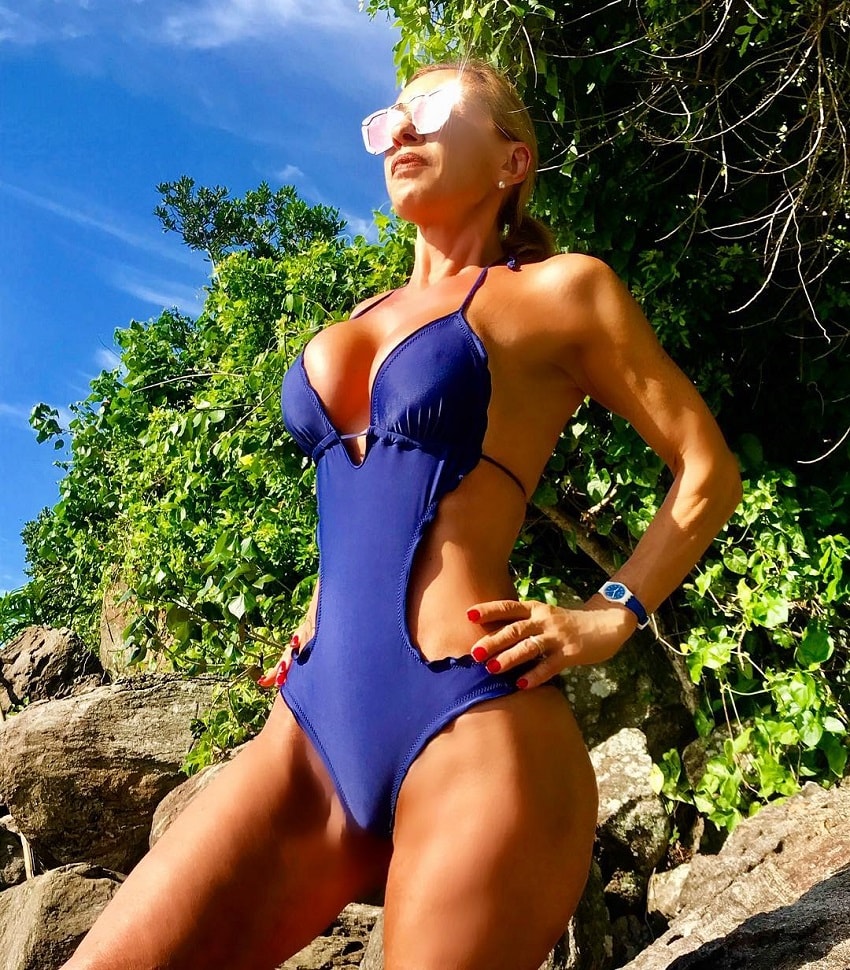 Accomplishments
Fitness Model
Columnist
Social Media Personality
---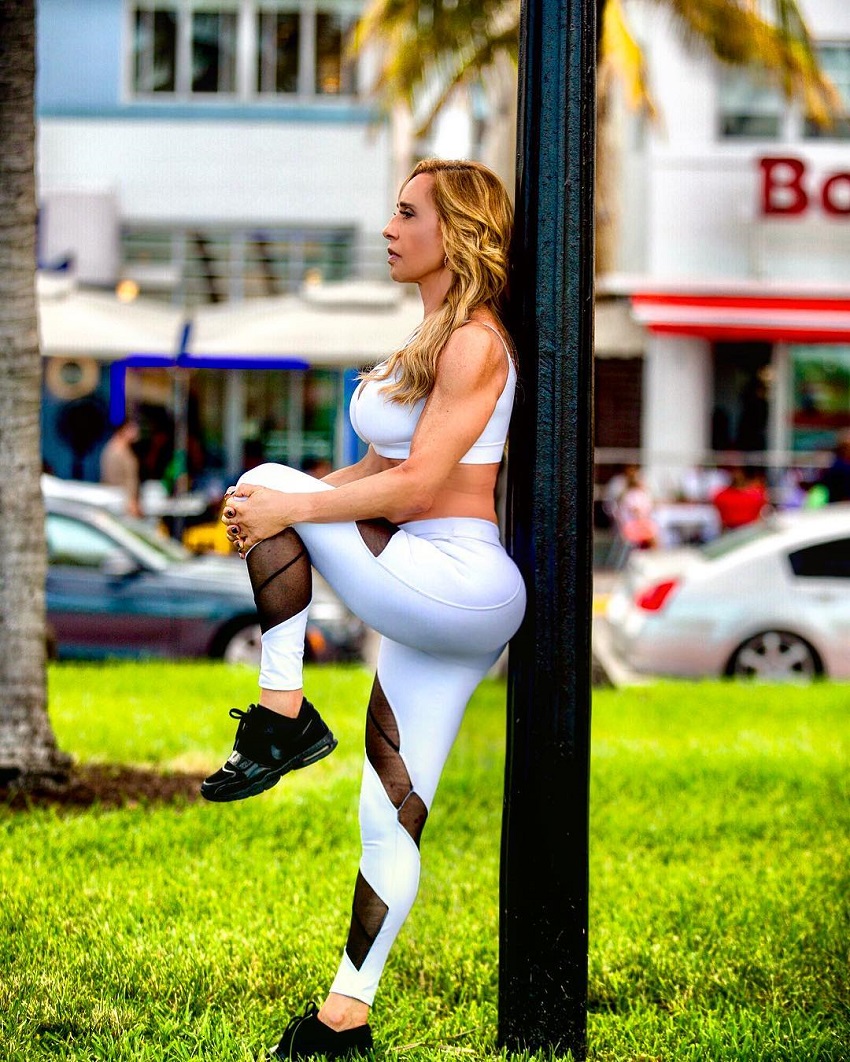 Biography
Balancing Work With Training
Originally from Brazil, Adriana Miranda has always loved training and staying fit. As a state attorney in São Paulo, she would work for many hours every day, before going to the gym to relieve the stress of her demanding job.
However, it wasn't until after she retired from her career as an attorney that Adriana fully devoted herself to fitness. It was at this point that she revamped her training and nutrition regimen from the bottom-up.
"I might have worked out a lot during my career as a state attorney, but I also used to eat a lot of fried and sugary foods during the weekends. After retiring, I finally decided to cut back on some of these things and take control of my health."
---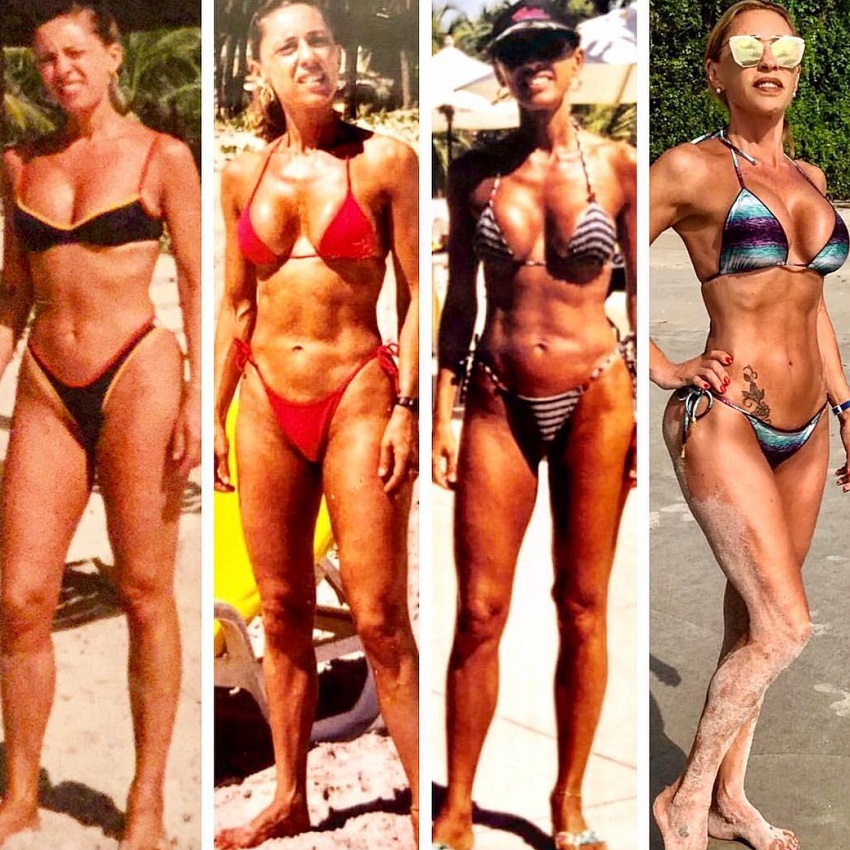 Adriana's fitness journey over the years.
---
A New Chapter in Fitness
It didn't take Adriana long to notice the changes in her body after introducing more healthy foods to her plate. At the age of 60, she was leaner and fitter than ever.
She soon became inspired to share her journey on social media, showing people that there are no limits to what is possible with the right mindset.
In 2012, she started posting pictures and videos of her progress on the internet. They went viral in a matter of weeks.
People of all ages and backgrounds came to show their admiration for Adriana's lifelong dedication to fitness. She's since seen become known as the "Fitness Muse" in her native Brazil, and beyond.
---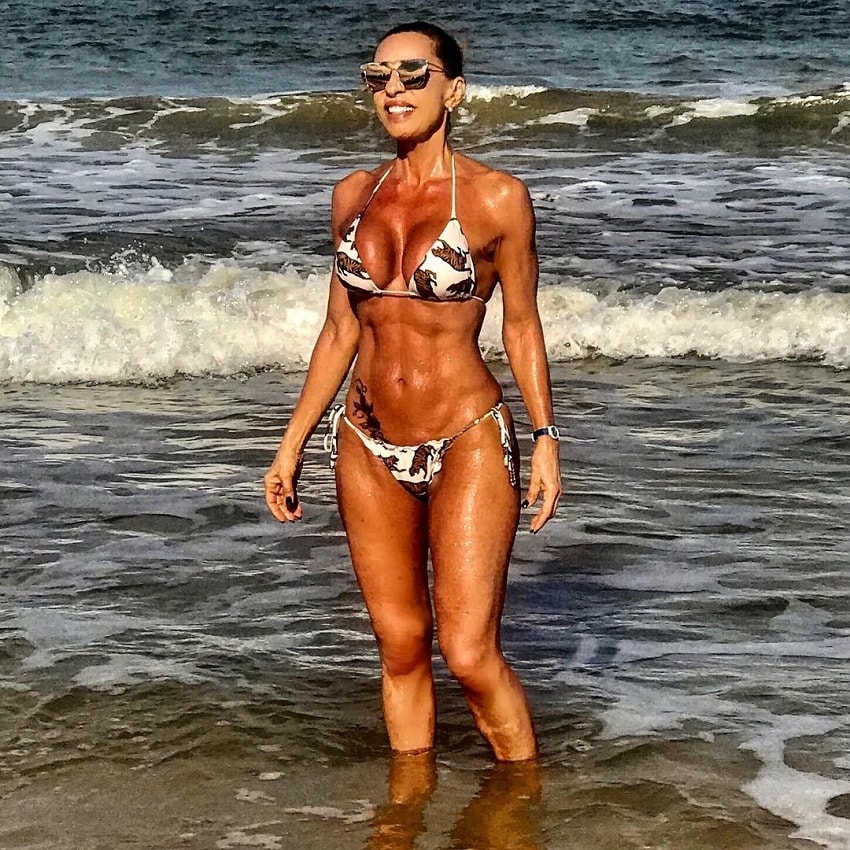 Training
Adriana Miranda trains in the gym between Monday to Friday, without missing a single workout. The only exception to this is when Adriana catches the flu. This is a rare occasion, as Adriana says; "My healthy lifestyle keeps me from getting sick."
On the weekends, she won't do any weightlifting but will do cardio such as walking, running, and spending time outdoors. Adriana believes that relaxation is a key to reducing stress and promoting longevity – and cardio is her favorite method of achieving this.
---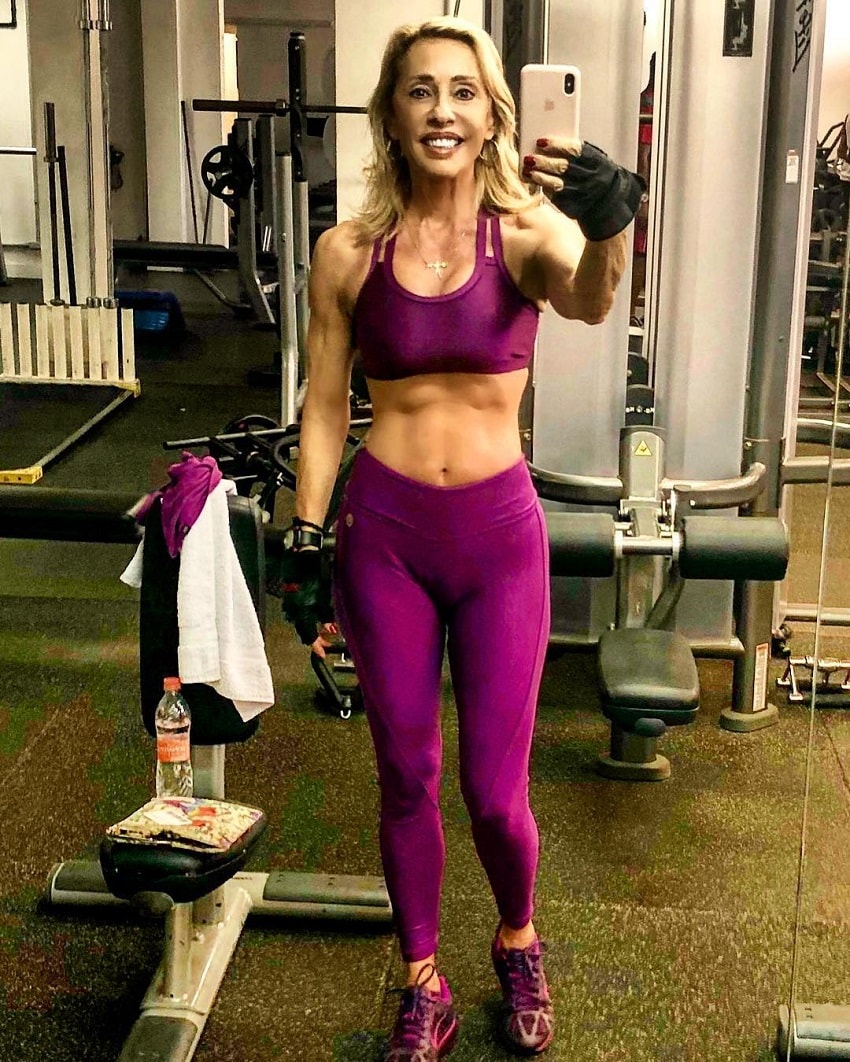 Nutrition
Adriana's Favorite Food For Staying Lean
Adriana hardly ever allows herself off her diet. In fact, she doesn't even call it a diet; but rather, something the loves and enjoys. "That's another important secret to sticking to your plan," says Adriana.
She loves to eat vegetables, salads, lean meat proteins, and 'good' carbs such as sweet potatoes, quinoa, and sprouted bread.
Eggs are one of Adriana's favorite foods. She eats them for breakfast and almost always for dinner. According to her, eggs contain fats which are good for the heart and hormones, even though some people 'demonize' them due to their high cholesterol content.
From her experience, Adriana finds that her body only benefits from the cholesterol in eggs – it allows her skin to produce vitamin D when exposed to the sun.
Foods that Adriana Miranda Avoids
Some of the foods Adriana stays away from include refined bread, trans-fat, sausages, and fried foods such as french fries.
She reserves her 'cheat meals' for special occasions, such as holidays and big family gatherings. During these events, she might drink a glass or two of wine and treat herself with her favorite piece of cake.
---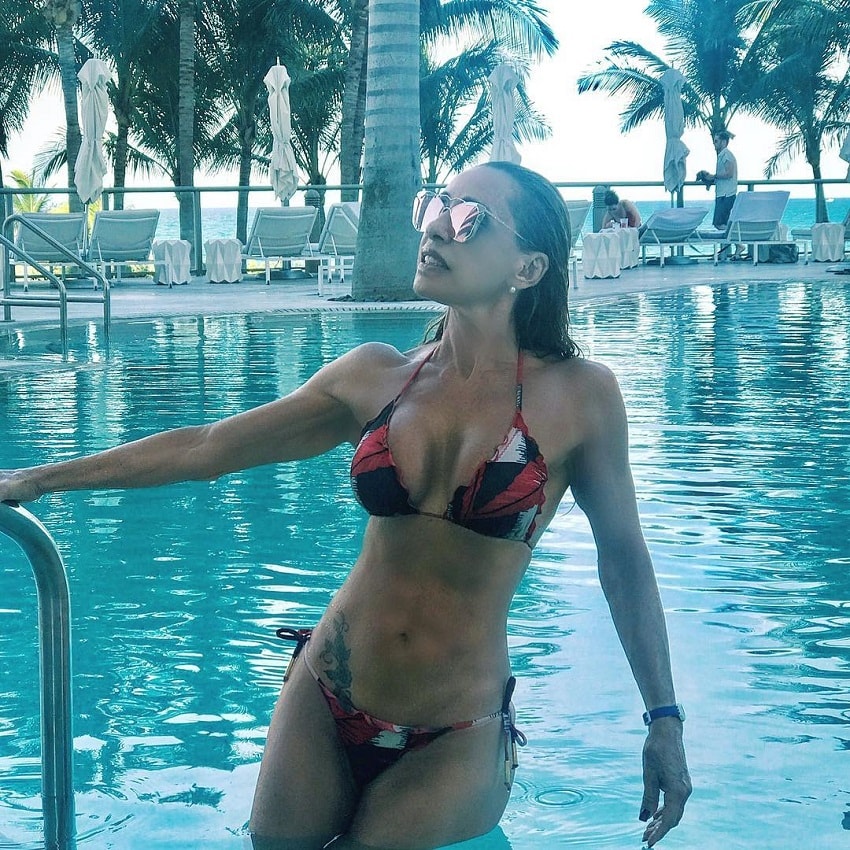 Idols and Influences
Adriana's Motivation
Adriana Miranda finds motivation in maintaining her longevity and quality of life. "Of course the aesthetic part is also important; I'm very happy to look in the mirror and see myself looking good and feeling good about my body."
Another source of motivation for Adriana is her fans on social media. She said; "I get more than 100 messages per day from people thanking me for motivating them to step up and take ownership of their health."
---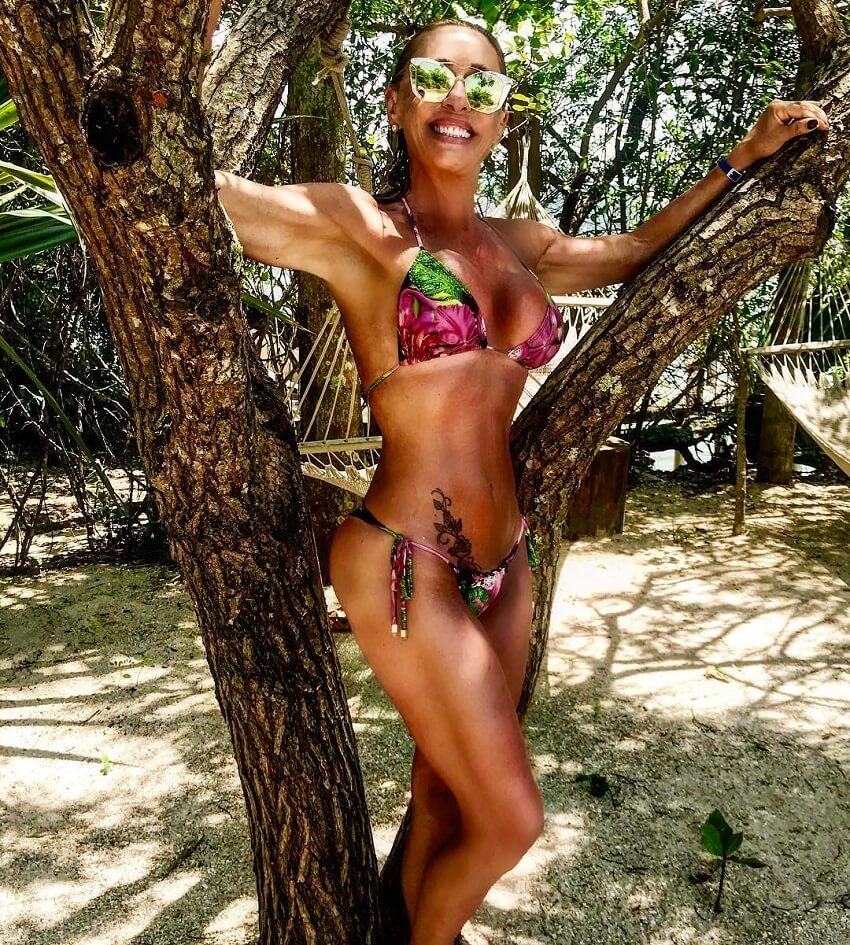 ---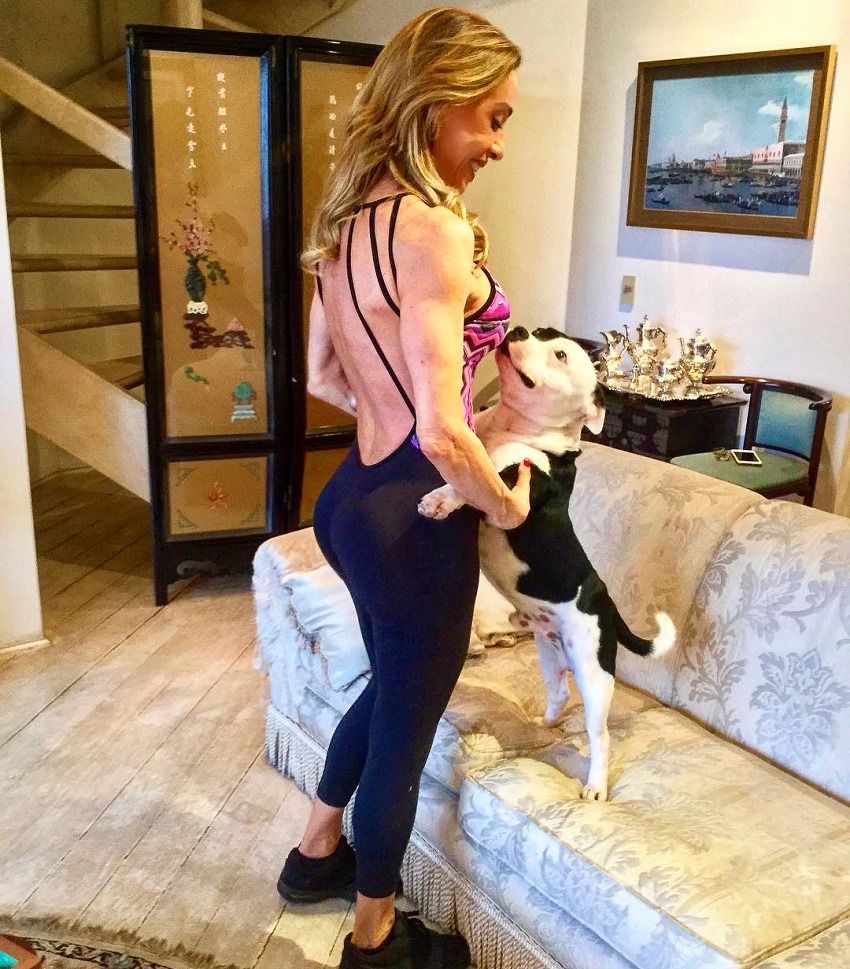 What we can learn from Adriana Miranda
Adriana Miranda leads a life that she loves, and inspires others along with it. She's proud of her achievements but is always looking to improve; she believes this mentality is key to achieving success in anything that you set your mind to.
If there's one thing to learn from Adriana, it's that it's never too early or too late to start your own fitness transformation. The only thing that's stopping you from reaching your full potential are the excuses that your mind creates.
Don't let them stop you from fulfilling your dreams; instead, take consistent action and see your life and body transform, just like Adriana Miranda did.