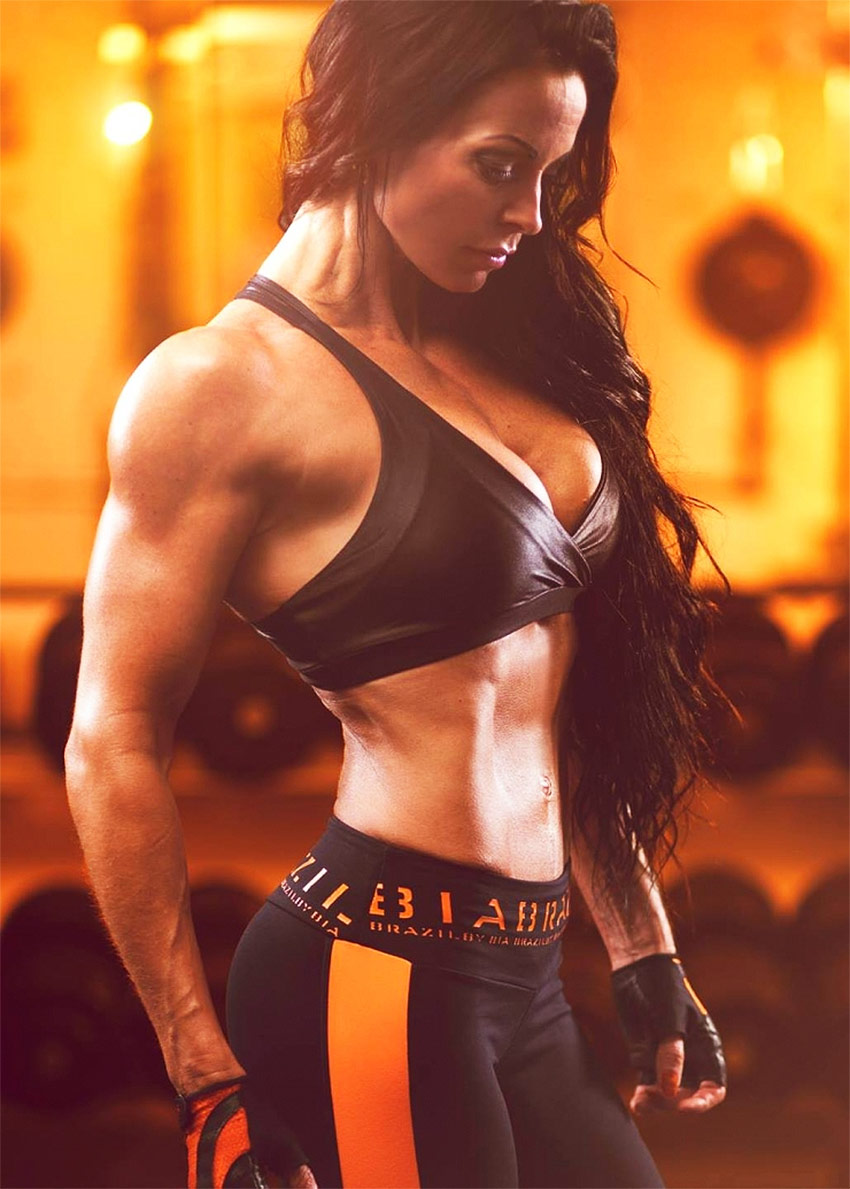 Adriana Kuhl
Fitness Model, Entrepreneur
Adriana Kuhl is a fitness model and social media star from Sweden. She began her fitness journey as an underweight teenager, weighing 48kg.
However, she trained hard, focused on adding lean muscle mass from the age of 19. Only a year later, she'd managed to make serious progress on her goals, gaining 6kg and sculpting a great figure.
This is her story:
---

Athlete Statistics
Full Name: Adriana Kuhl
Weight
Height
Nationality
Profession
115 - 125lbs (52.2 - 56.7kg)
5'4" (162.5cm)
Swedish
Fitness Model, Entrepreneur
Era
2000, 2010
| | |
| --- | --- |
| Weight | 115 - 125lbs (52.2 - 56.7kg) |
| Height | 5'4" (162.5cm) |
| Nationality | Swedish |
| Profession | Fitness Model, Entrepreneur |
| Era | 2000, 2010 |
---

---

Biography
Start of Fitness Journey
Born in the heart of Stockholm (Sweden), Adriana participated in numerous sports as a child; badminton, running, and athletics. However, she was naturally very skinny, and grew up as an underweight teenager, only weighing 48kg.
Although she was practising sports daily, she failed to gain muscle mass or tone her body. Adriana became unhappy with her appearance at the age of 19, and began researching how to get fit.
Not long after, Adriana entered the gym, embarking on her fitness journey.
---

---
Weight Lifting
Adriana used her lean frame to her advantage; she found it easy to keep off body fat, so she focused on gaining lean muscle mass.
After a year of intense training, the Swedish fitness model had managed to add 6kg and had started to sculpt an incredible figure. Things only improved after Adriana realized the importance of nutrition, and started following a well-planned diet.
---

---
Social Media Star
Inspired by her own journey, Adriana created social media profiles and began sharing pictures and videos of her workouts to the fitness community. It wasn't long until she'd attracted masses of followers, and became the subject of numerous online forums.
By 2016, Adriana had inspired fans around the world to chase their dreams, becoming a social media sensation.
---

Training
Adriana doesn't follow any weekly schedules in the gym. Instead, she listens to her body, and trains body parts that she feels needs training.
Her approach to training means that she very rarely has rest days, working out for the whole 7 days per week.
---

Nutrition
Adriana knows the importance of nutrition when aiming to sculpt a shredded figure. For this reason, she follows a strict diet, aiming to consume 5 meals per day, spread throughout the day; to keep her body fuelled with enough nutrients and protein.
The Swedish fitness model plans her diet around lean proteins, vegetables, and healthy fats – she tries to limit her carbohydrate intake, only consuming a high carb meal once per day.
Diet Plan
Adiana's diet plan looks like this:
Breakfast – 1 Banana and Cottage Cheese
Snack – Salmon, Potatoes, Broccoli
Lunch – Low Fat Spaghetti Bolognese
Snack – Chicken and Vegetables (no carbs)
Dinner – Chicken or Fish, Eggs, Vegetables (no carbs)
All-Day – 2-3 protein shakes in between the meals.
---

Idols and Influences
Adriana has always been a self-starter; she's a very motivated person, and doesn't have any trouble following her diet plan or finding the drive to train in the gym.
The Swedish fitness model names her children and family as the people who encourage her the most.
---