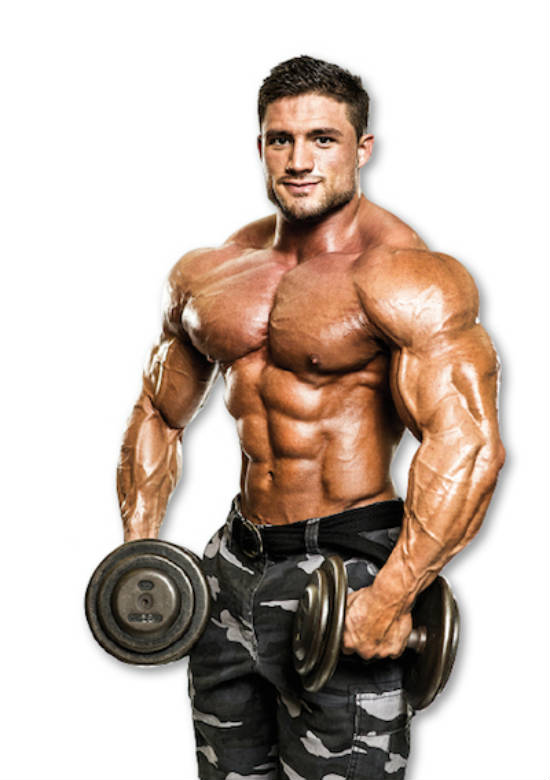 Zane Watson
IFBB Professional Bodybuilder
Zane Watson is an IFBB professional bodybuilder from Hamilton, Canada. He managed to reach the Mr Olympia weekend stage, and has won several professional competitions across Canada.
While he is an accomplished professional today, he says that his life was hard growing up. His father was a professional bodybuilder who trained Zane everyday, but ultimately became addicted to drugs.
Unfortunately, Zane also followed this path, getting arrested for drugs offences and spending 6 months in prison. When he came out, he reconnected with his father and aimed for – and reached – the 2014 Mr Olympia.
This is Zane Watson's story:
---

Athlete Statistics
Full Name: Zane Watson
Weight
Height
Nationality
Profession
205 - 215lbs (88.5 - 93.0kg)
5'7" (170cm)
Canadian
IFBB Professional Bodybuilder
Era
2010
| | |
| --- | --- |
| Weight | 205 - 215lbs (88.5 - 93.0kg) |
| Height | 5'7" (170cm) |
| Nationality | Canadian |
| Profession | IFBB Professional Bodybuilder |
| Era | 2010 |
---

Accomplishments
Competitions
2012 Canadian Nationals Heavyweight, 1st (pro card)
2013 Toronto pro 13th,
2014 Toronto pro, 1st
2014 Mr Olympia, 16th
2014 Phoenix Pro, 6th
2015 Mr Olympia fitness and performance weekend, 16th
2015 Europa Games, 6th
2016 Toronto Pro, 2nd
2017 Arnold Classic Ohio, 5th
---

Biography
First Bodybuilding Experience
Zane grew up in Hamilton, Ontario. He says that he can't remember the exact age that he started training, but he remembers watching his bodybuilding mother and father compete in Canadian competitions throughout his childhood.
Because of this, he believes that it was inevitable that he would develop an interest in the sport. He watched his father train at their house, becoming obsessed with the effort he put into his workouts.
His father would ask him to sit on top the leg press machine in order to add more weight to it. When he was 15 his dad started to train him, and still does to this day.
Developing His Physique
His fathers help really paid off. He built a gym in the back yard of the family home – working out in there everyday with Zane and pushing him to beat his personal bests.
Through doing so, Zane built a physique which he believed he could really achieve with. He began to consider applying to compete at competitions, and his Dad stepped up the training tempo to make Zane's body as proportional as possible.
Family Crisis
While everything was going well in the gym, the families home life wasn't always happy. Zane's father ran a successful fitness center business, but he also, (according to Zane,) struggled with a drug addiction for a long time.
As a result of this addiction, he ended up losing one of his main gym chains and was left with a group of smaller centers. He ended up selling these centers for a lot less than they were worth, as he needed the money.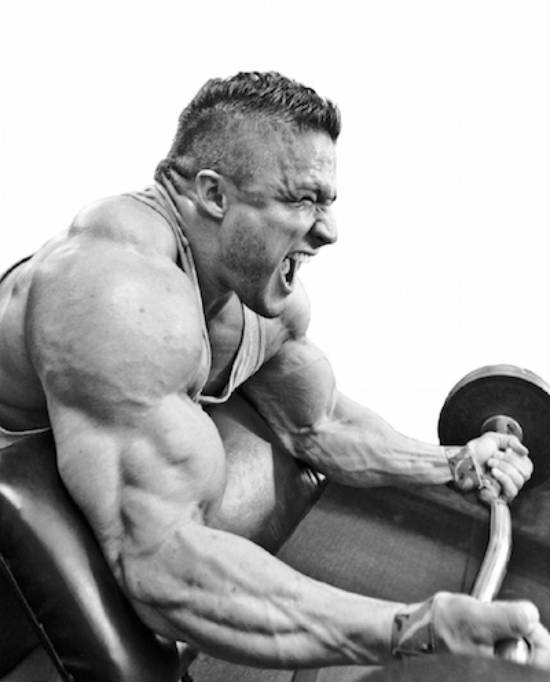 Going To Jail
Zane says that this bad turn of events affected him behatively. He says that he "had a hard time finding himself," and got caught up in the wrong crowd – taking drugs and acting out.
As he got deeper into the drugs scene, he ended up getting arrested at 19 and going to jail for 6 months. At this point, Zane says he "was hooked and in trouble" and "wasn't even training."
From Jail To Competing
When he came out of jail, he had gotten off the drugs and was firmly back into the bodybuilding mindset. He reconnected with his father, who was also in a better place now, and they started working on Zane's physique.
They were aiming at the Canadian Nationals of 2012, so Zane had to pass through a number of smaller shows in order to qualify. He trained hard and got ready for the Stratford (Ontario) competition in under 8 weeks, and was very confident of his own capabilities.
In this competition, he managed to land a first and overall position. He was very excited and optimistic at this stage, and he took this optimism with him into the Ontario provincial show.
Getting The Pro Card
He won the Ontario show easily and qualified for the nationals. At this stage, his father knew that there was a lot at stake, so he began to train Zane harder than ever.
Zane said that his Dad was "like a scientist" in his preparation and planning for the show. He planned Zane's whole year in advance before the show, and created deadlines for Zane's cutting and bulking stages
As a result of this training, Zane managed to win the 2012 Canadian Nationals in style – bagging his pro card and beginning a professional career.
From The Nationals To The Olympia
This professional career got off to a shaky start when he came 13th at the Toronto Pro in 2013. Following this bad placement, Zane decided that he would train to his absolute limits to do better.
He competed at the Toronto Pro of 2014 and landed a 1st place trophy. This was a huge achievement for Zane as he landed his first professional win, but had also qualified to compete at the 2015 Mr Olympia Weekend.
While the Mr Olympia is a daunting event for any bodybuilder, Zane says that his training went "smoothly." He didn't change his diet or training much at all following his Toronto victory, so he knew exactly what he would be doing all year in preparation.
Before the Olympia, he said "if I bring my best package and some of the top 212 pros don't, then who knows what could happen." Unfortunately, he only managed to land a 16th position, but he learned a huge amount form the experience which he could build on.
"In bodybuilding, as in life, persistence is crucial. You'll see ups and downs, gains and losses, but if you stick with it and are constantly striving toward your goal, you will prevail."
---

Training
High Intensity
Zane has always been a big fan of the British Bodybuilder Dorian Yates. A lot of his fathers training approach is based on Dorian's 'high-intensity theory' of muscle building through relentless effort.
While this intensity remains consistent, Zane says that his movements vary – so that he can hit his muscles at different angles and stimulate new growth. When Zane trains 4 days a week, he likes to follow a chest/biceps, legs, shoulders/triceps split.
Training for Off-Season Mass
When Zane is following his off-season routine, he likes to complete 5 sets of 5, or 8 sets of 10 with the heaviest weights possible. He says that this is the hardest routine he has ever followed, and he only goes to his limits (in terms of kilograms lifted,) once a month.
Through this routine, he has reached a "comfortable bodyweight" of 240lbs. He competes at 212, so can't go beyond this in the off season as he needs a good foundation weight for cutting.
Training Routine
Monday: Back
Tuesday: Chest And Calves And Biceps
Wednesday: Biceps, Quads And Triceps
Thursday: Hamstrings And Back
Friday: Triceps And Shoulders
He trains 4 or 5 days per week with his father. On Monday, he focuses on his back and completes deadlifts and heavy rows. He goes and eats, and then returns to the weights in the afternoon to complete 4 or 5 back exercises.
Tuesday is a chest, calves and biceps day for Zane. He tries to complete 4 exercises, and includes supersets to work his muscles as hard as he possibly can. He follows a similarly punsihing path on Wednesday, picking up one or two exercises of biceps, then returning after a break to do quads and triceps – pushing until failure on each set.
On Thursday, Zane begins to hit the hamstrings. He likes to complete a lot of stiff-legged deadlifts, and incorporates D-handle cable rows or a heavy D-handle barbell rows.
Friday is Zane's arm focused day. He chooses two random tricep exercises, and completes high rep sets to work the muscle hard and improve tone. Following this grueling workout, he returns at night and begins to hit his shoulders hard.
He usually supersets 2 rear delt exercises, and enjoys the seated side lateral and reverse pec deck butterfly movements in particular. Following this, he complete dumbbell exercises, such as the dumbbell press.
---

Nutrition
Timing His Meals
During the on-season, Zane makes sure to eat at the same time every day. He eats at 7 a.m., 10 a.m., 1 p.m., 4 p.m., 7 p.m., and 10 p.m, and sees that this is vital to give his muscles the nutrients they need.
He keeps this timing the same (for the most part) in the off-season as well. The only difference is in his diet during this period, comes in the form of more carbs.
Off-season meal plan
7 am – 1½ cups of oatmeal with 8 egg whites mixed in milk and a coffee.
10 am – 1 can of tuna with pineapple and a sandwich
1 pm – 2 cups of rice with steak and vegetables
2 pm – BCAA drink
Post Workout Shake -50 grams of protein with waxy maize, green plus and psyllium fibre
Main Meal – steak or a rack of ribs, or a double bacon cheeseburger
---

Idols and Influences
Zane is inspired by Ben Pakulski – a Canadian IFBB professional bodybuilder and winner of the 2008 Mr. Canada competition. He enjoys reading about his scientific approach to bodybuilding, and has trained with him on a number of occasions.
Dorian Yates is another idol which he has learned a lot from. The high intensity approach that Dorian followed, has worked very well for Zane.
---

What we can learn from Zane Watson
Zane has used bodybuilding as a way to instill discipline in his mind. Growing up, he had a difficult time, and fell into a negative path of drug taking.
He didn't want this drug taking to ruin his bodybuilding career, so he cleaned up in prison and began to train with his father to be the best he could be. He managed to qualify for the Mr Olympia, and showed the world that personal drive can take you to the top.