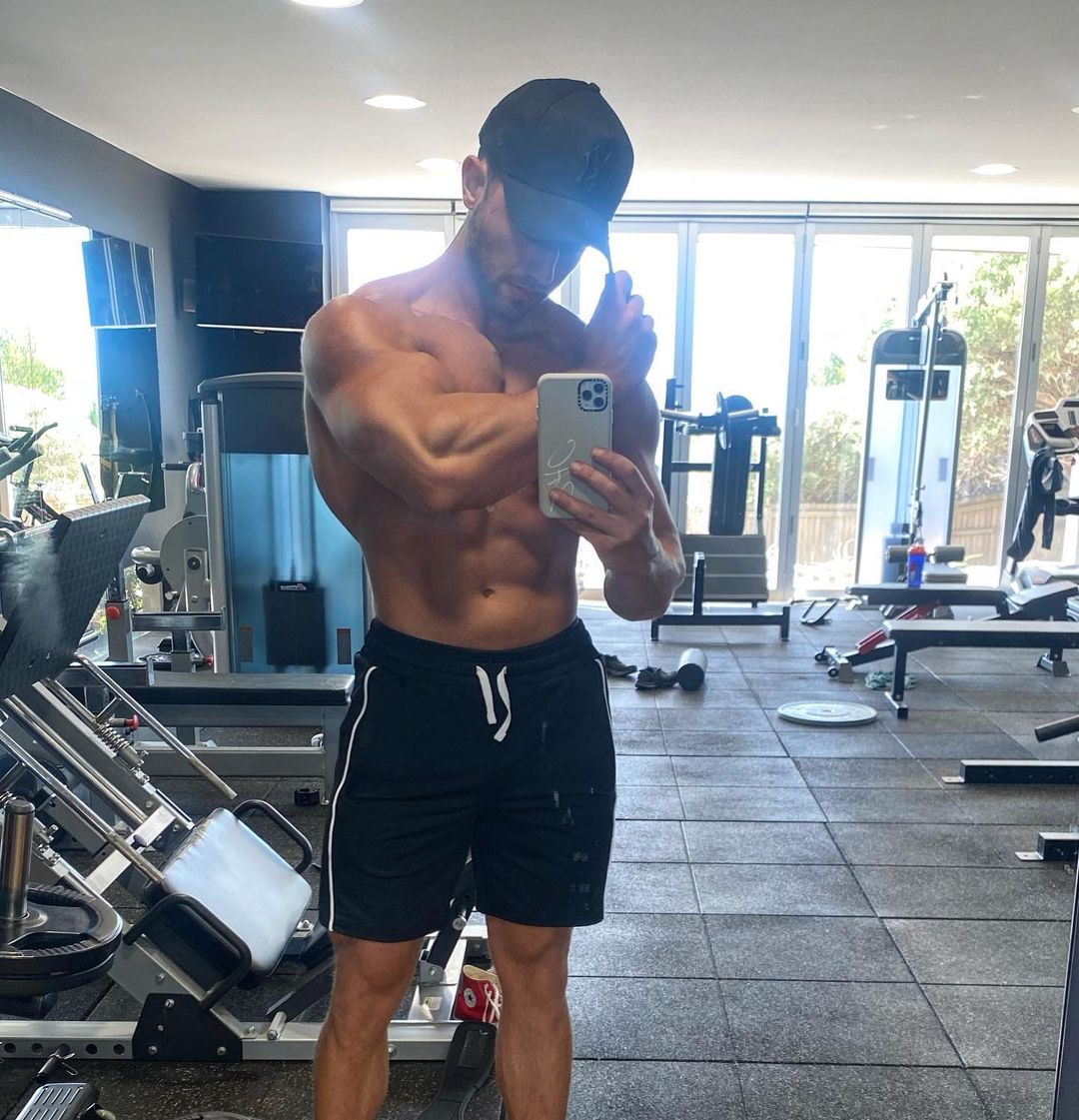 Zac Perna
Fitness Influencer, Coach, Trainer
Zac Perna is an Australian entrepreneur, social media icon, fitness enthusiast, and renowned trainer.
He built his fanbase of hundreds of thousands of followers by posting engaging fitness, workout and nutrition advice, videos, and photos to his YouTube and Instagram channels. His custom training and nutrition plans have helped more than 10,000 people achieve their fitness goals.
As Zac puts it, his main goal is "to personally change as many people's lives for the better through an honest, genuine connection: educating in fitness and health."
Zac's Early Years
Zac's motivation to help others stems from his own body confidence issues during adolescence growing up in Melbourne.
At 15, Zac decided to take action and joined his first gym with high school friend Mitch. He immediately found his calling. The two were inseparable, and quickly became known around school as the "gym bros."
The relationship and Zac's fitness journey lasted well beyond their school years though. Zac and Mitch went on to work at a nutritional supplement store for two years after graduation, and continue to train together to this day. In fact, Mitch is Zac's Head Trainer, helping to develop the personalized workout plans that the Aussie YouTuber has become respected in his field for.
Before his social media fame though, Zac Perna won his first bodybuilding competition, helped others prepare for their own competitions, and sought the advice of bodybuilding experts to build up his own knowledge. In the meantime, he achieved his Certificate III and IV in personal training, as well as graduating with a Bachelor of Commerce degree.
Training Philosophy and Diet
Zac describes his training approach as bodybuilding oriented with a strong focus on mind-muscle connection, form, injury prevention, and making exercise fun. He trains every day, usually first thing in the morning.
He recognizes though that this may not be for everyone. What's important to Zac is to find the training regime that works best for you, not to copy what works for someone else. At the same time, Zac believes you need to push yourself and, most importantly, be consistent.
Zac doesn't obsess about his diet but it is, of course, crucial. He switches between bulking and cutting phases, but stresses to his followers not to overcomplicate their diet. Keep it simple, cut out sugars and processed foods, and eat a variety of fruits, nuts, vegetables and proteins. To achieve this, Zac recommends the best thing you can do is learn to cook, while keeping track of your calorie intake.
Social Media Success
Zac's rise to fame within the fitness industry has been nothing short of meteoric. In just a few short years, he has created nearly 400 videos for his YouTube channel ranging from training tips to nutritional advice to lifestyle recommendations, all delivered in his approachable, humorous style that's characteristic of laid-back Aussie culture.
Now, with nearly 800,000 subscribers on YouTube and close to 90 million views, his stock on the platform is set to grow even further.
The story is much the same on his Instagram account, where his near 600,000 followers get more of an insight into Zac's daily life and workouts. From relatable stresses to the latest photogenic location, his followers are always treated to an array of engaging posts few other fitness social media influencers can match.
Zac's Business Interests
His loyal following has attracted the interest of numerous reputed health and nutrition brands. Zac is a brand ambassador for Gymshark, one of the world's leading fitness apparel retailers. He also works with EHPlabs, a health and fitness supplements company.
Zac has even developed his own workout app, which has a 4.9/5 rating on Google Play, and offers noticeable results after just 12 weeks of sticking to the plan.
He also offers VIP one-on-one personalized nutrition and workout programs as an online coach through his website, which comes with a host of features including access to a private Facebook group, exclusive video content, and Zac's own Masterclass Library with a database of knowledge on various health and fitness-related topics.
On his website, Zac offers free resources for all users as well. His "Fat Loss Bible" is an indispensable resource for those wanting to learn more about burning fat, and how to take control of your diet and achieve the physique you desire.
Zac's Downtime
It's not all work with Zac though. As he notes, rest and relaxation is crucial for muscle recovery as well as mental well-being.
He describes himself as an avid filmmaker, as demonstrated by his slick YouTube videos, as well as having passions for reading, snowboarding, and travelling. Most of the time though, when he's not in the gym or making social media content, Zac's likely to be found hanging with friends and family, or his adorable Cavoodle dog 'Bear'.
Bright times still lie ahead for Zac. Check out his channels for inspiring fitness-related content!