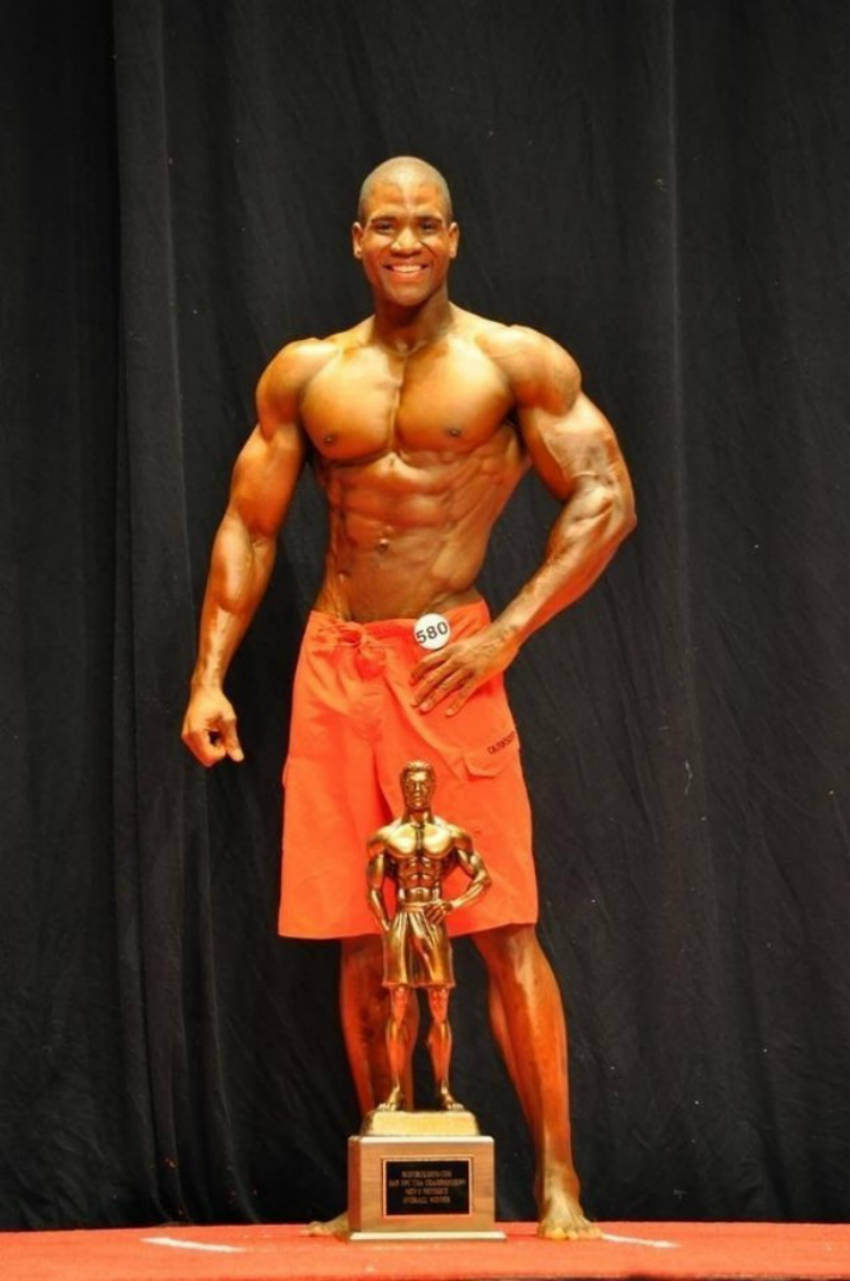 Xavisus Gayden
US Marine, Bodybuilder, Music Producer, Fitness Model
Xavisus Gayden is a United States Marine, bodybuilder, music producer and fitness model from Houston, Texas. He originally attracted attention through posting his progress on a popular bodybuilding blog.
Growing up, Xavisus was always a sporty child – playing football and basketball to a high level. He joined the marines after high school, where he was posted to a wide range of countries internationally. He was also sent to Iraq for a tour, where he learnt weight lifting in the bases gym.
Xavisus is a father of two young girls and a boy, and has had to schedule his lengthy workouts around their needs. His ambition has always been to be the best in the sport and win most prestigious competitions. This is Xavisus' story:
---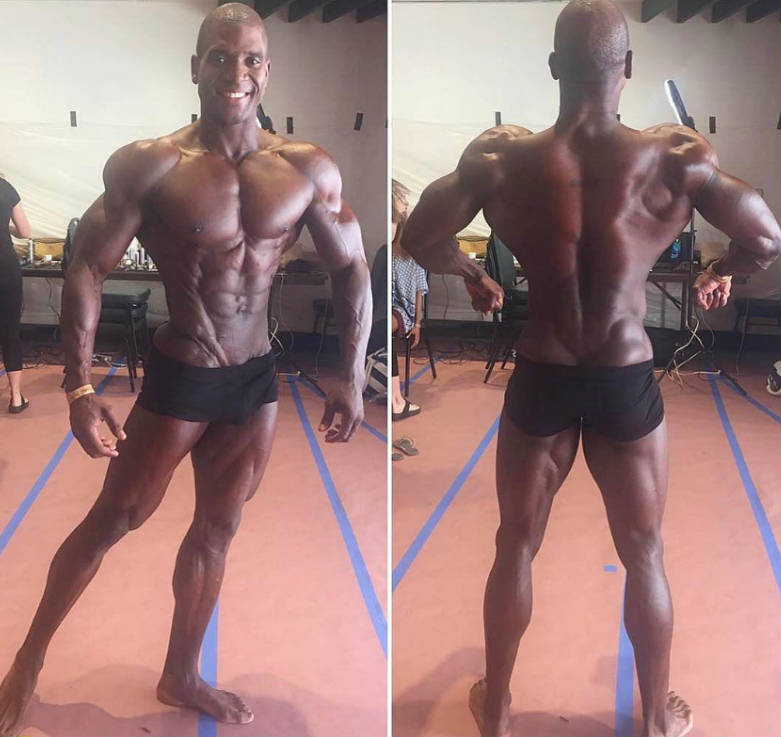 "I take everything with a level of pride, honor, and seriousness with a little fun here and there."
Athlete Statistics
Full Name: Xavisus Gayden
Weight
Height
Profession
Alias
205 - 215lbs (88.5 - 93.0kg)
6'1" (185.5cm)
US Marine, Bodybuilder, Music Producer, Fitness Model
HeatRock29, Xa
Era
2010
| | |
| --- | --- |
| Weight | 205 - 215lbs (88.5 - 93.0kg) |
| Height | 6'1" (185.5cm) |
| Profession | US Marine, Bodybuilder, Music Producer, Fitness Model |
| Alias | HeatRock29, Xa |
| Era | 2010 |
---

Accomplishments
Competitions
2011 NPC MuscleContest Bodybuilding, Physique, Figure, & Bikini Championships, NP

2011 NPC Arizona Open, 2nd

2011 NPC National Championships, NP

2011 IFBB North American Championships, 7th

2011 NPC USA Championships, 4th

2012 NPC National Championships, 8th

2012 IFBB North American Championships, 5th

2012 NPC USA Championships, 7th

2012 NPC Los Angeles Grand Prix Championships, 9th

2013 NPC Spartan Championships, 1st

2013 IFBB Kentucky Muscle Pro, 7th

2013 IFBB Sacramento Pro, 5th

2013 IFBB Titans Grand Prix Pro, 3rd

2013 NPC Junior USA Championships, 4th

2014 IFBB Europa Phoenix, 3rd

2014 IFBB Titans Grand Prix Pro, 1st

2014 IFBB Olympia Weekend, 9th

2014 IFBB Greater Gulf States Pro, 4th

2014 IFBB Mile High Pro, 3rd

2015 IFBB Tournament of Champions, 2nd

2015 IFBB Kentucky Muscle Pro, 2nd

2015 IFBB Sacramento Pro, 2nd

2015 IFBB Arnold Sports Festival, 5th
---

Biography
Early Years
Growing up, Xavisus was always into sports. He loved to play football, as well as basketball and rugby – two sports which he still plays to a high level today.
While he did some weight training, he mostly focused on his cardiovascular fitness levels for these sports, and as a result, he didn't have the muscle mass which he wanted for aesthetic reasons.
Joining The Marines
After high school, Xavisus decided that he would join the United States Marines. He joined the 1st US Marines and was posted to Malaysia, Indonesia, Brunei, The Philippines, Thailand, Okinawa and other areas of Japan. He also was placed on the USS Rushmore – a ship that is used to transport hovercraft and other equipment.
As well as these peaceful areas, Xavisus was also posted to Iraq for a tour. Unfortunately, during his tour he began to suffer from chronic migraines. He found that lifting weights in the gym helped to control the pain he suffered from, so he kept it up.
Posting On Forums
Around this time, he also found a marine column on a popular bodybuilding website. He began to post on the site regularly with updates regarding his physique improvements, as well as his competition intentions.
His popularity skyrocketed on this page, as fellow soldiers, as well as civilians began to be impressed by Xavisus' gains. He said that he had found " a community reaching for the same goals you are."
---

Xavisus' transformation picture
---
Returning To The US
When Xavisus returned to the U.S, he didn't stop working out for a second. He found a well-established trainer, and began to work himself to his limits.
His trainer told him that he had the genetic potential to be a professional competitor, so Xavisus began to train with the intention of being the best – a philosophy that he says he follows in everything he does.
Competing
Xavisus' began competing seriously in 2009. He first major competition was the NPC MuscleContest Bodybuilding, Physique, Figure, & Bikini Championships of 2011. While he didn't place here, it certainly wasn't a sign of things to come.
The next competition he took part in was the NPC Arizona Open. He knew he had to prove himself this time, and he managed to land an excellent 2nd place. For the next 1 and a half years, Xavisus would continue to compete in, and place in the top ten at, various NPC and IFBB competitions.
Becoming A Professional
In 2013, Xavisus' career took a turn for the better. He competed at the 2013 NPC Spartan Championships with the knowledge that if he won, he would be handed his Pro Card.
As the judges read out his name in 1st place, he was ecstatic that he had finally been brought into the professional competition circuit. After this, he began competing in professional competitions, coming in the top three on 7 occasions between 2013 and 2016.
He also landed an impressive first place at the 2014 IFBB Titans Grand Prix Pro, following this up with a solid 9th at the Mr Olympia weekend Men's Physique.
---

Training
Hard And Long Training Routines
Xavisus manages to juggle his workouts with his job as a marine, and his family and children. He fits in two, and sometimes three workouts a day – focusing on intensity and compound exercises across a double (or triple) split.
Favorite Exercises
If Xavisus had to choose three exercises, he would pick the incline bench press, barbell shoulder press and bent over high row.
These classic exercises are Xavisus' chosen movements, due to the fact that they are compound exercises which hit a variety of muscles at once, as well as the primary target muscle.
---

Nutrition
Prepares His Own Meals
In the mornings, Xavisus cooks 5 or 6 meals including chicken, beef, tuna, brown rice, oats and egg whites.
He stores them in tupperware containers, and takes them with him to his desk, so that he can fill his body with a steady stream of nutrients throughout the day.
Staying Lean
When it comes to the question of whether to bulk or cut, Xavisus chooses to stay lean all year. Through doing this, he can both avoid putting on too much weight, and avoid then suffering through a difficult cut period.
He tries his best to maintain a weight of around 205 pounds, which he believes is a stable weight for him at 6 foot 1.
Supplements
Supplements are also crucial for Xavisus' goals. He takes a variety of vitamin and BCAA pills and liquids, and uses whey protein shakes regularly in order to maximize his muscle building capability.
---

Idols and Influences
Xavisus' main influence is his wife. He says that he is  motivated to be better everyday through her presence in his life.
On one social media post, Xavisus says "there are so many moments I wish I could give to you, but there aren't enough hours in a day to stand next to you like you stick by me in all the ways that you do. My love, my trophy and victory was the moment you said you and Lil X are proud of me!"
---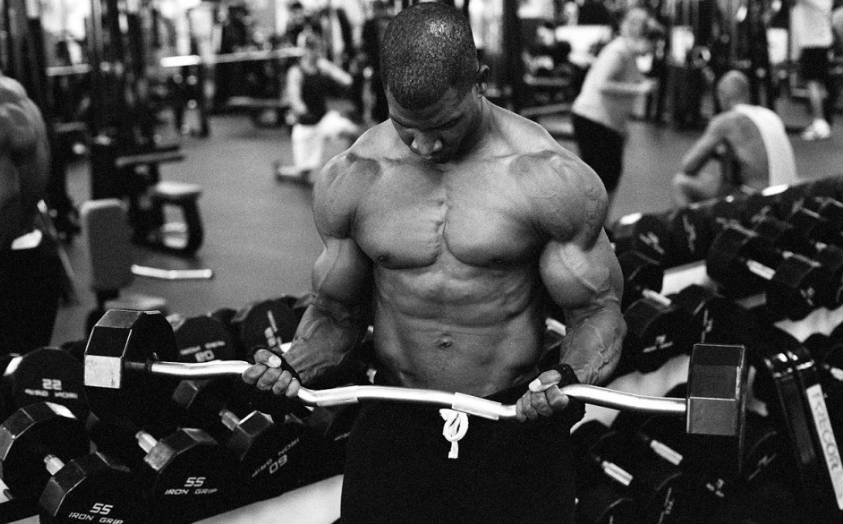 What we can learn from Xavisus Gayden
Xavisus Gayden's story is one of absolute dedication and personal sacrifice. He is a US Marine who has served in Iraq, but has always preserved his bodybuilding dream – finding time to fit in three workouts a day on occasion.
If you want to build a career in the fitness world, it may be hard to find your path without an absolute dedication to achieving your goals. This will mean hard work inside and outside of the gym, and will affect all areas of your life.