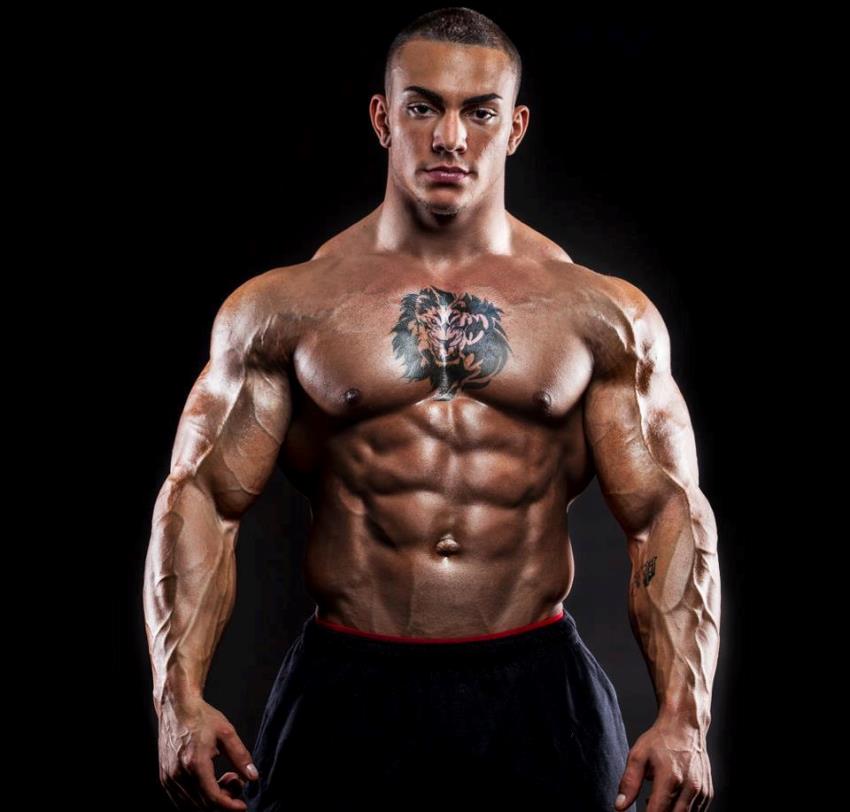 Tristen Escolastico
IFBB Pro Bodybuilder, Fitness Model, Entrepreneur
Gaining a lust for lifting after high school, Tristen Escolastico has been rising to the top ever since he started competing in teen bodybuilding shows.
After winning his debut show in 2010, Tristen went on to dominate the bodybuilding world for the following five years, earning his Pro Card by 23.
With his early success, and frightening arm development, Tristen has become one of the most recognized light-heavyweight bodybuilders of 2010s.
This is his story:
---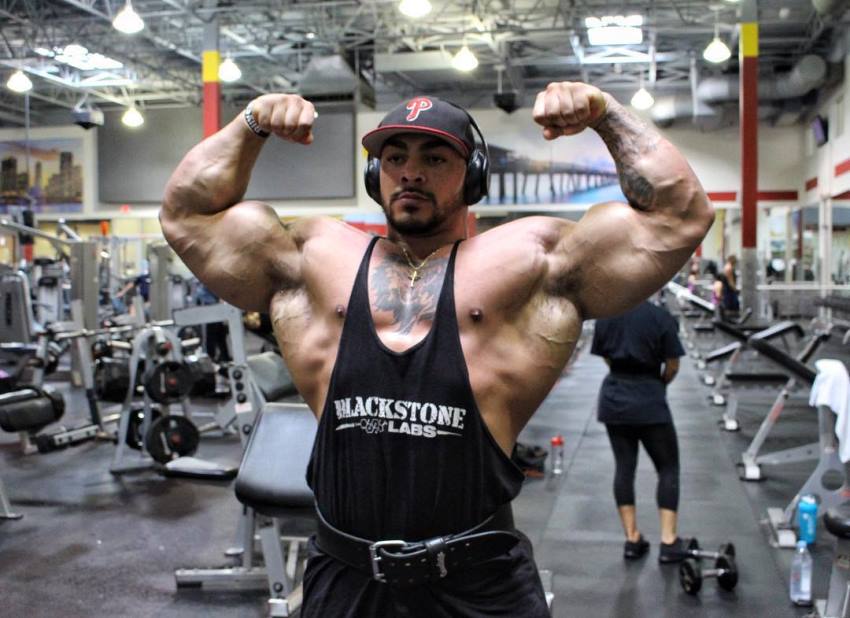 "Success is your responsibility and yours only! Stop coming up with excuses why someone else is successful and focus on your own shit!"
Athlete Statistics
Full Name: Tristen Escolastico
Weight
Height
Arms
Chest
225 - 235lbs (102.1 - 106.6kg)
5'8" (172.5cm)
21.5''
52''
Waist
Thighs
Year of Birth
32''
30''
1990
Nationality
Profession
Era
American
IFBB Pro Bodybuilder, Fitness Model, Entrepreneur
2010
| | |
| --- | --- |
| Weight | 225 - 235lbs (102.1 - 106.6kg) |
| Height | 5'8" (172.5cm) |
| Arms | 21.5'' |
| Chest | 52'' |
| Waist | 32'' |
| Thighs | 30'' |
| Year of Birth | 1990 |
| Nationality | American |
| Profession | IFBB Pro Bodybuilder, Fitness Model, Entrepreneur |
| Era | 2010 |
---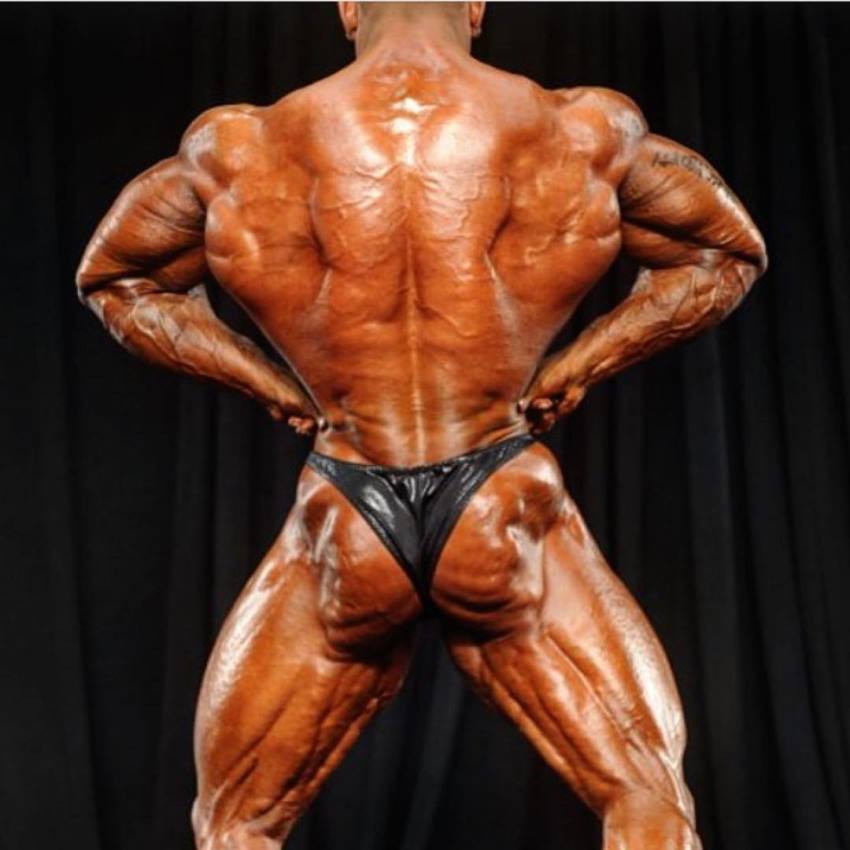 "Everyone goes through hardships, everyone fucks up, everyone makes mistakes, everyone starts somewhere. It's always up to you whether you want to be average or a champion."
Accomplishments
Strength Records
Bench Press (Max) 455 lbs
Bench Press (Reps) 405 lbs x 5
Deadlift (Reps) 600 lbs x 5
Military Press (Reps) 315 lbs x 5
Barbell Curl (Reps) 185 lbs x 5
Alt DB Curls (Reps) 100 lbs x 6
Hammer Curl (Reps) 120 lbs x 6
DB Shoulder Press (Reps) 150 lbs x 8
Bodybuilding Competitions
2015 Europa Games/Phoenix AZ, IFBB Pro 212, 4th
2014 IFBB North American Championships, Men's Bodybuilding Light Heavyweight, 1st – Pro Card
2012 NPC Eastern USA Championships, Men's Bodybuilding Light Heavyweight, 2nd
2012 NPC East Coast Championships, Men's Bodybuilding Light Heavyweight, 1st
2011 NPC Collegiate National Championships, Men's Bodybuilding Light Heavyweight, 3rd
2010 NPC Atlantic States Championships, Teen Bodybuilding Middleweight, 1st
---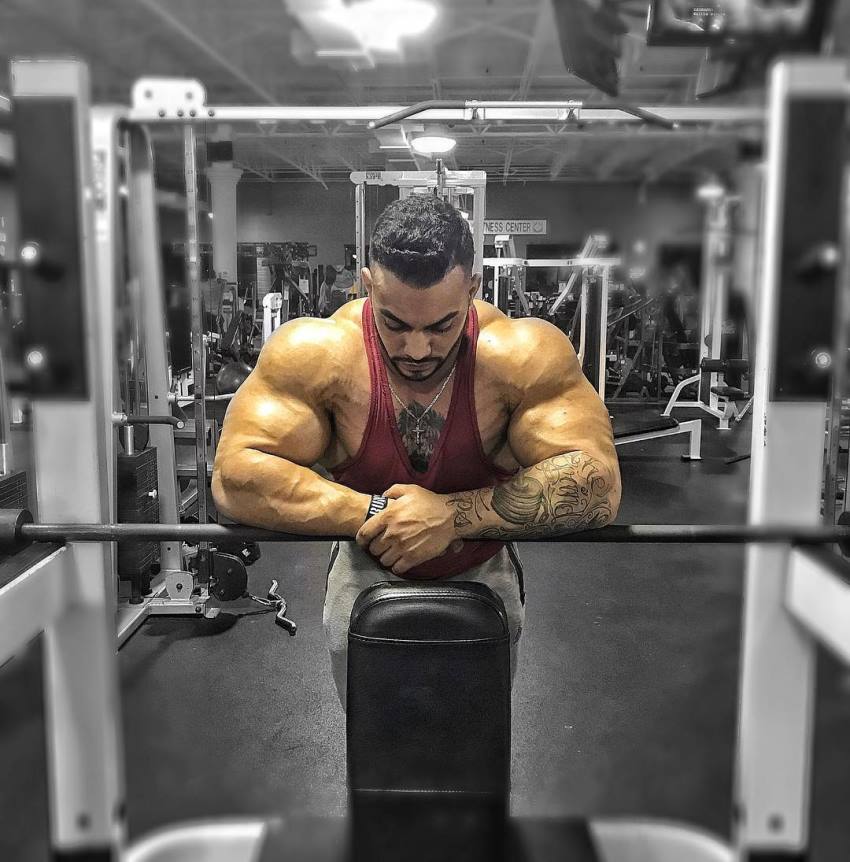 "Start where you are. Use what you have. Do what you can! Don't talk, just act, don't say, just show, and don't promise, just prove. You can do whatever the f*ck you put your mind to. Now get to work!"
Biography
Competitive From the Start
Growing up in the northern part of New Jersey, Tristen Escolastico was an avid football player and a wrestler in his youth. It was through these sports he became interested in training with weights.
He soon started his first gym membership, and begun training. Having noticed quick progress in his muscle development, Tristen realized he had the potential to become more than just "another big guy at the gym".
When he was 19, in 2010, he took part in his first ever bodybuilding competition in the Teen division. As a middleweight contestant, Tristen demolished his competition and took home his debut show trophy – the NPC Atlantic States Championships.
This early achievement gave him the confidence to "shoot for the stars" and aim to compete at an elite level.
Bodybuilding Shows
In 2011, Tristen transferred to light-heavyweight bodybuilding category, before competing at the NPC Collegiate National Championships.
His incredible upper body represented a great threat to his competitors, but his legs weren't up to par – he took home 3rd place, and learned a valuable lessons from the show.
He came back a year later, this time with a formidable pair of "wheels". His hard work paid off, as he won the trophy as a light-heavyweight bodybuilder at the 2012 NPC East Coast Championships.
Several months later, he participated at the 2012 NPC Eastern USA, coming in 2nd place. It was after this show Tristen set his sights on earning the Pro Card and entering the elite circuit of bodybuilders.
---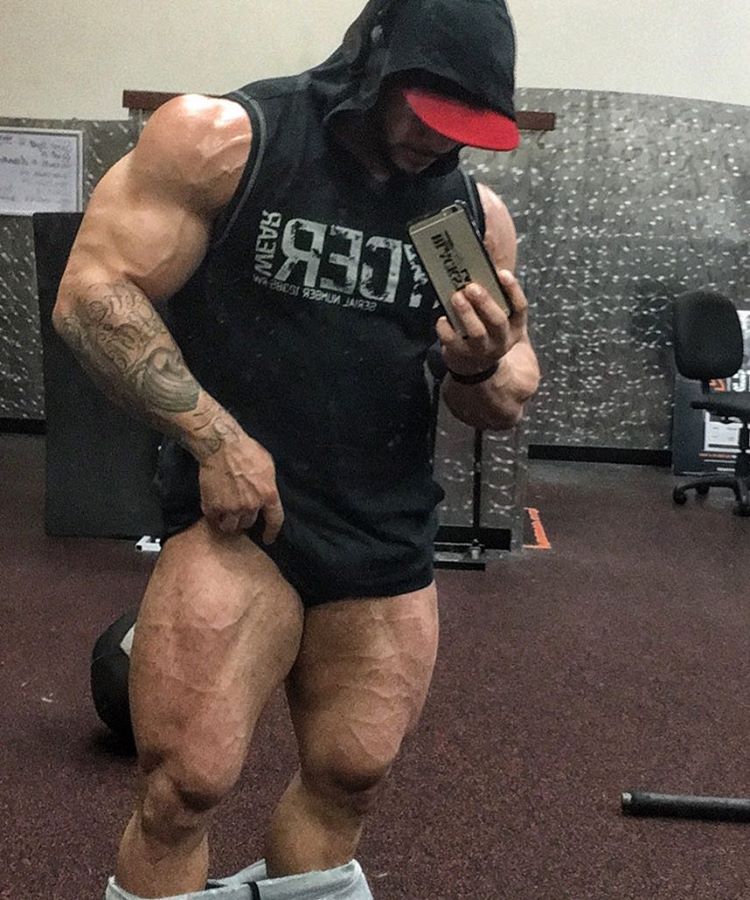 ---
Becoming a Professional
With his quick muscle development and an early success on stage, Tristen was on his way to becoming a Pro. However, he had to hire a coach in order to help him add thickness to his frame, and to perfect his posing routine.
He went on to hire Fakhri Mubarak, a recognized bodybuilding guru, who helped him with his preparations. Tristen dedicated the entire 2013 to his upcoming competition the following year. During that time, he took his muscle development to a whole new level – he was ready to take on the biggest amateur bodybuilder challenge.
A year later, Tristen entered the IFBB North American Championship as a light-heavyweight contestant. The show featured some of the toughest competitors from the continent.
However, thanks to his relentless dedication in the gym, and in the kitchen, Tristen managed to beat the other 39 competitors and took home 1st place at the event. The victory earned him the much desired Pro Card, and a rising status in the bodybuilding community.
Later Competitions
Tristen made his professional debut in 2015, at the Europa Games held in Phoenix, Arizona where he came in 4th place.
After the show, he decided to step off the stage for a while to invest his time into other areas of his life. He soon started an athletic apparel company, which became successful over the years.
---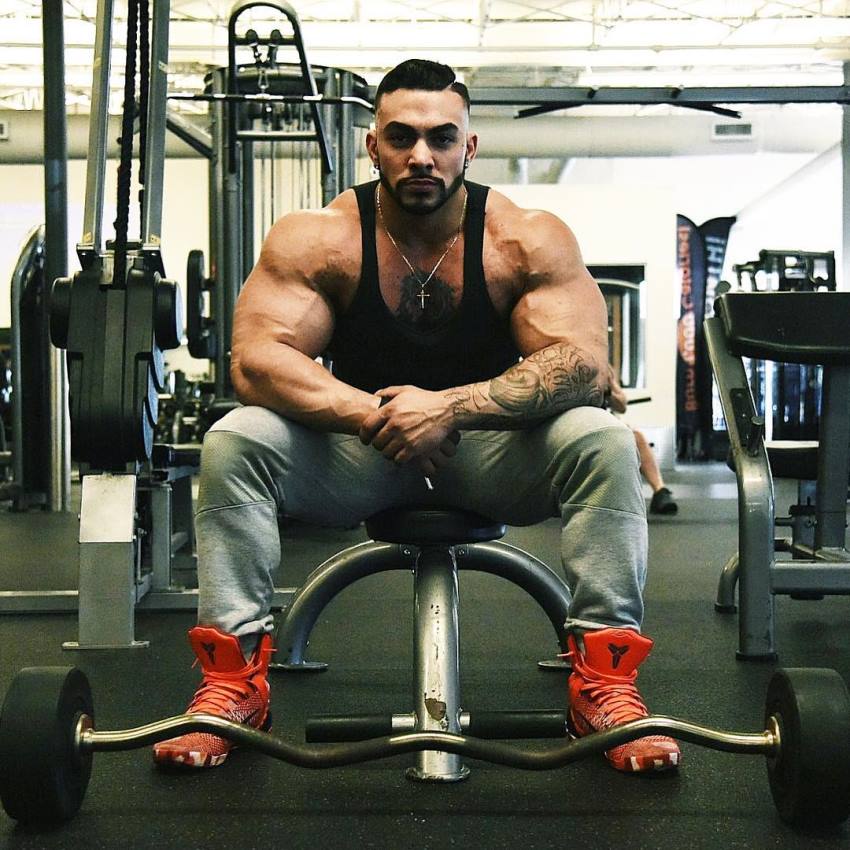 "If you devote yourself to a goal, and if they can't stop you, then you become something else entirely. It's about how much you can take and keep moving forward."
Training
Cardio
30 minutes of fasted cardio, three times per week is something Tristen does on a regular basis when in the off-season.
However, when preparing for a bodybuilding competition, he will increase either the duration or frequency of his cardio sessions.
Favorite Body Part
Tristen says he enjoys training every body part, but if he could choose only one, it would be his back. He likes doing a lot of isolation movements when training this particular body part, as he believes it gives him additional tone definition in that area.
---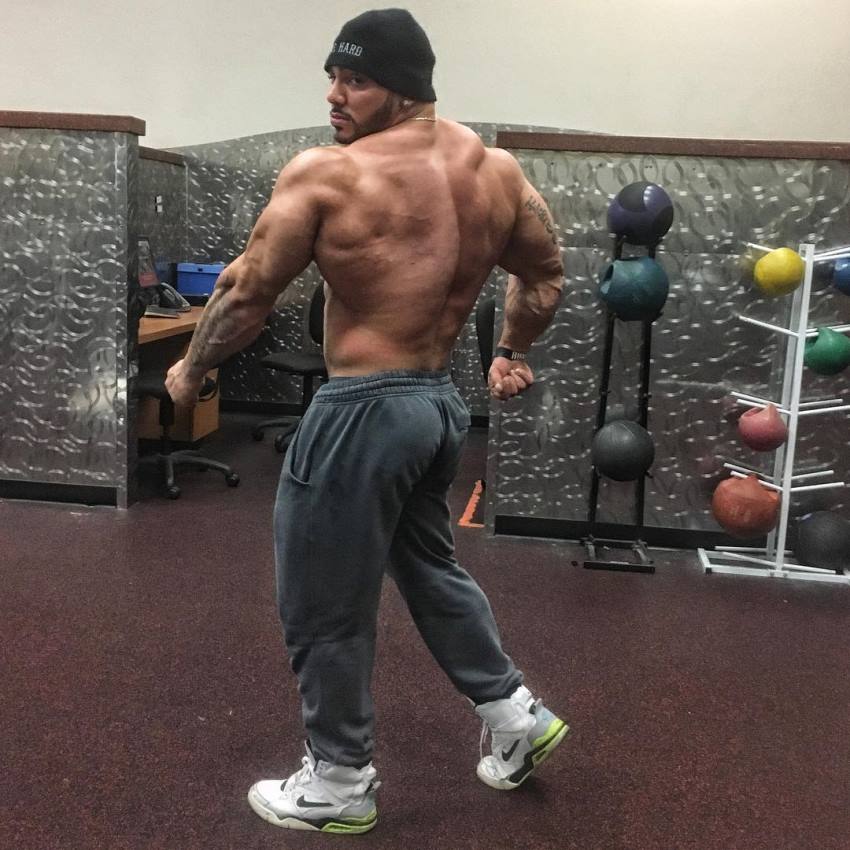 "The only reason why you should be looking back is to see how far you've come. Otherwise, never look back."
Nutrition
Like most other bodybuilders, Tristan pays special attention to his diet when preparing for a show. Cheat meals are rarely allowed, and only in the initial stages of competition preparations.
In the off-season, he enjoys a cheat meal or two, without worrying about gaining excess fat. However, he says he's still mindful about his food choices.
Tristen's least favorite food is fish, tilapia in particular. When in the preparation stages, he eats this type of fish up to six times a day – something he says is very challenging for him.
Supplements
For pre-workout, Tristen usually takes creatine and a specific pre-workout supplement. For post-workout, he will use a whey protein isolate.
When he wants to lose weight, he adds a good-quality fat burner to his supplementation stack.
However, he mentioned that supplements are just an aid to his diet, and in no way replace balanced food choices and healthy foods – especially when it comes to cutting down fat.
---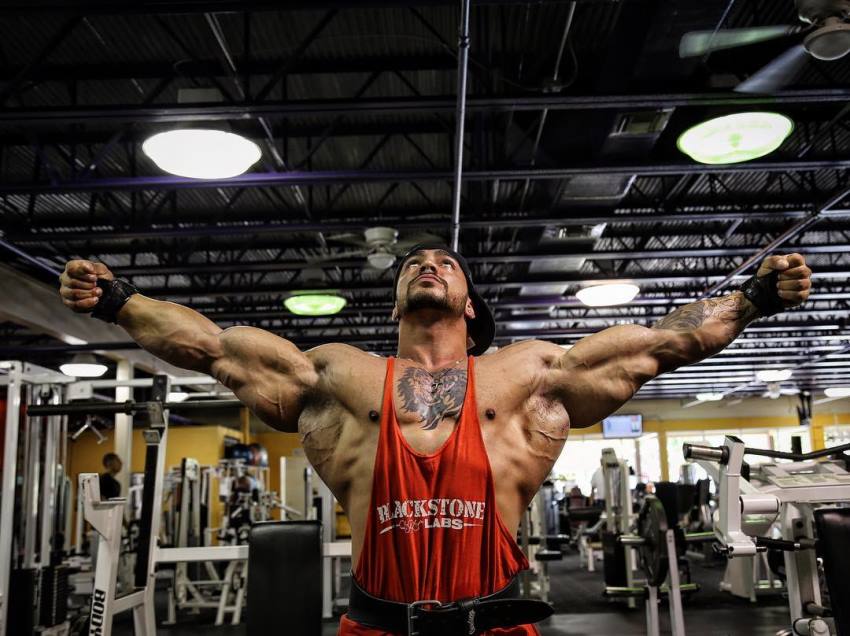 What we can learn from Tristen Escolastico
Tristen Escolastico gained a rather quick success and fame in the fitness industry, all thanks to his character and an admirable dedication to the sport.
With his humble beginnings as a teen, he knew from the start that one day he'd reach the top. That's the mindset and attitude you should have if you want to achieve this kind of success in life.
Lastly, this is Tristen's message to everyone who wants to accomplish their goals;
"No matter what you pursue in life, whether it be fitness, bodybuilding, construction or an MMA fighter. Give it 100% and nothing less! What you do every day matters more than what you do once In a while. If you have dreams, if you have goals, be consistent each and every day and you will be that much closer to success. If you fall, get right up. If you make a mistake, learn from it. If you don't know, ask! You can always learn, and you can always get better." – Tristen Escolastico