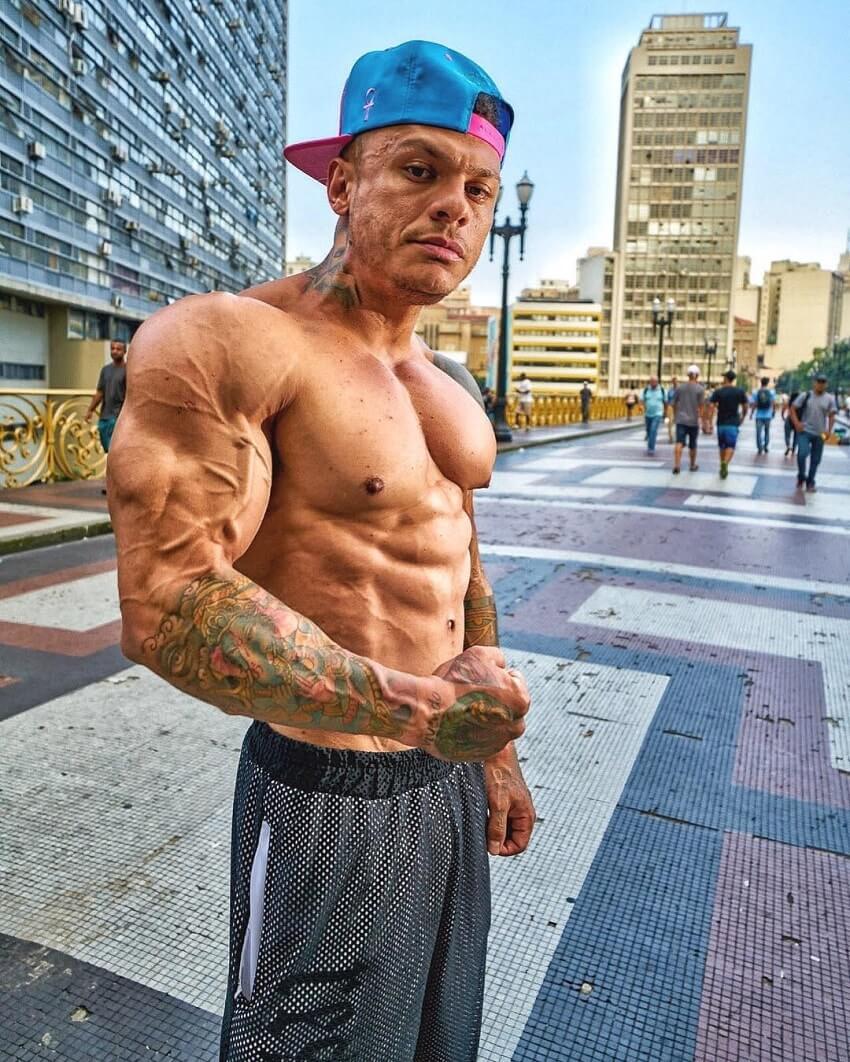 Tiago Toguro
UFC Fighter, Nutrition Expert, Personal Trainer
Tiago Toguro is a fitness trainer and bodybuilder from São Paulo Brazil. He shares his daily life and fitness advice through video blogs and pictures, taking his fans on his journey.
With his diverse and successful career, Tiago is an influence for bodybuilders. His awesome physique represents what can be achieved with hard work and dedication in the gym.
His drive to be the best he can be, along with his bulging abs, is what makes Tiago a role model for countless fitness 'addicts' online.
---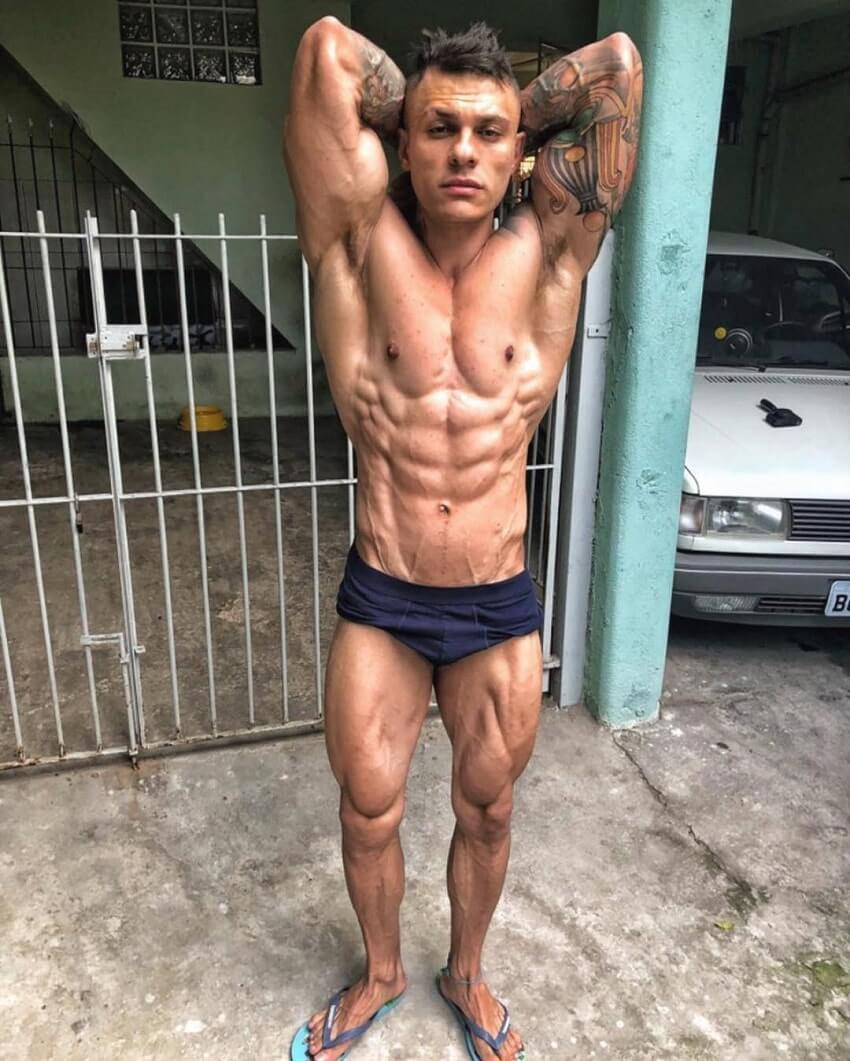 Athlete Statistics
Full Name: Tiago Toguro
Weight
Height
Age
Date of Birth
175 - 185lbs (79.4 - 83.9kg)
5'9" (175cm)
30
September 11, 1993
Nationality
Profession
Alias
Brazilian
UFC Fighter, Nutrition Expert, Personal Trainer
toguro
Era
2010
| | |
| --- | --- |
| Weight | 175 - 185lbs (79.4 - 83.9kg) |
| Height | 5'9" (175cm) |
| Age | 30 |
| Date of Birth | September 11, 1993 |
| Nationality | Brazilian |
| Profession | UFC Fighter, Nutrition Expert, Personal Trainer |
| Alias | toguro |
| Era | 2010 |
---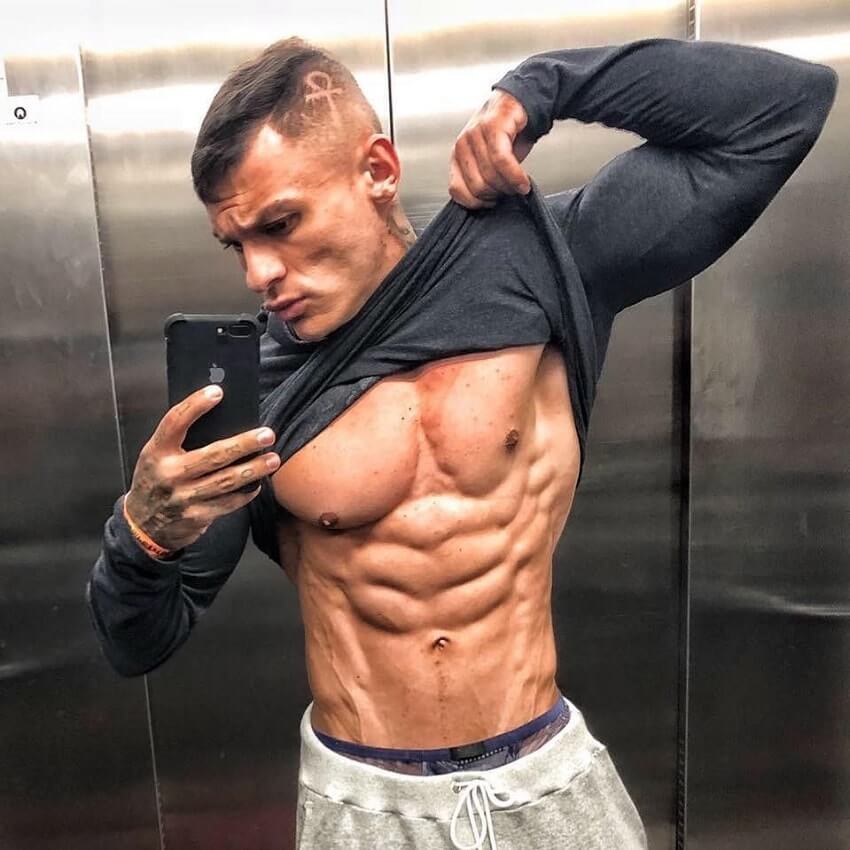 Accomplishments
Personal Trainer
Bodybuilder
Nutrition Expert
---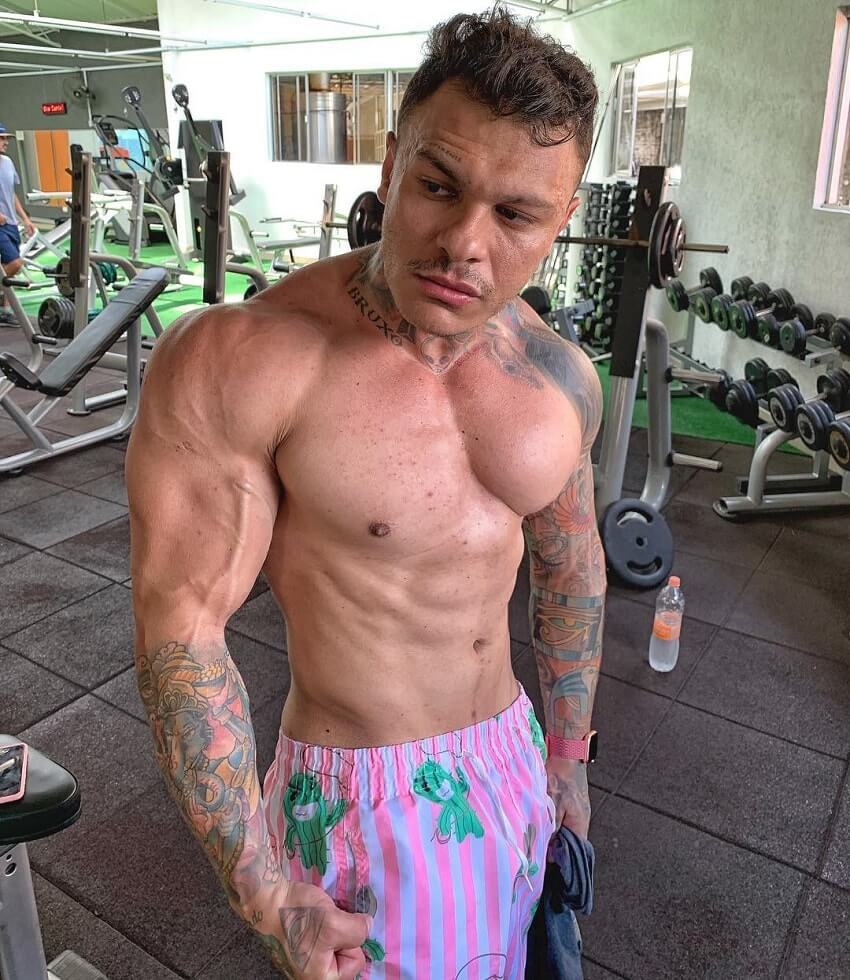 Training
Breathing For Exercises
Tiago places a lot of importance on breathing.
By breathing in a specific way, Tiago increases his stamina, endurance, and even punching power.
---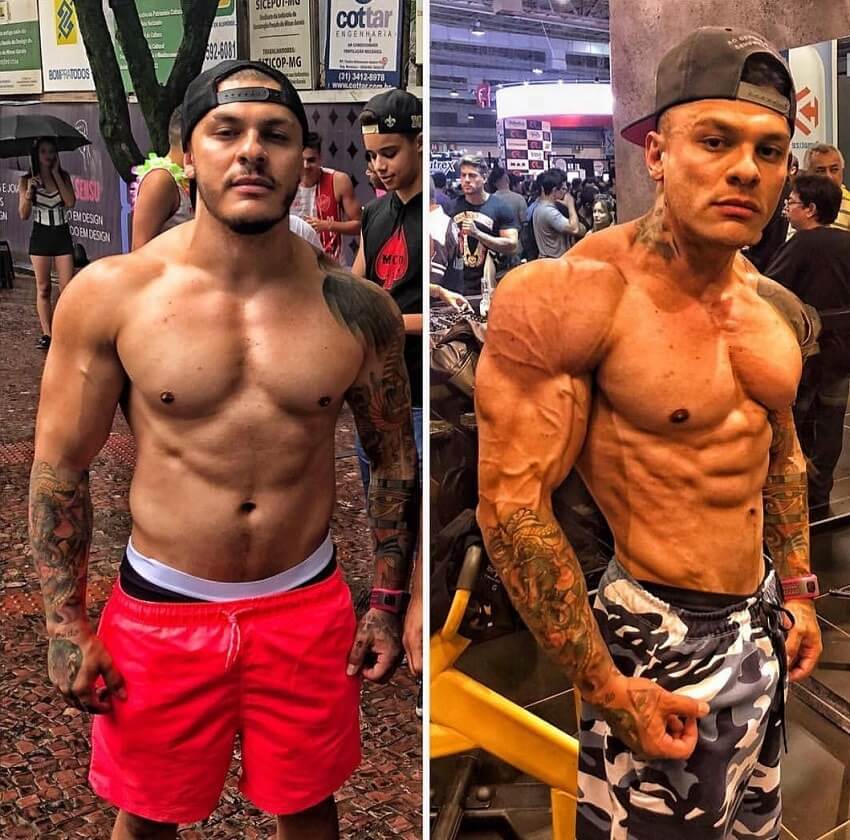 ---
Super Sets
Tiago often does supersets in his workouts to increase intensity. Sometimes, he'll even go to failure when doing supersets.
In between every superset, Tiago takes a quick break by doing a couple of rounds of deep breathing. He'll breathe in and out 4-6 times to fill his muscles with oxygen and energy for the next exercise.
---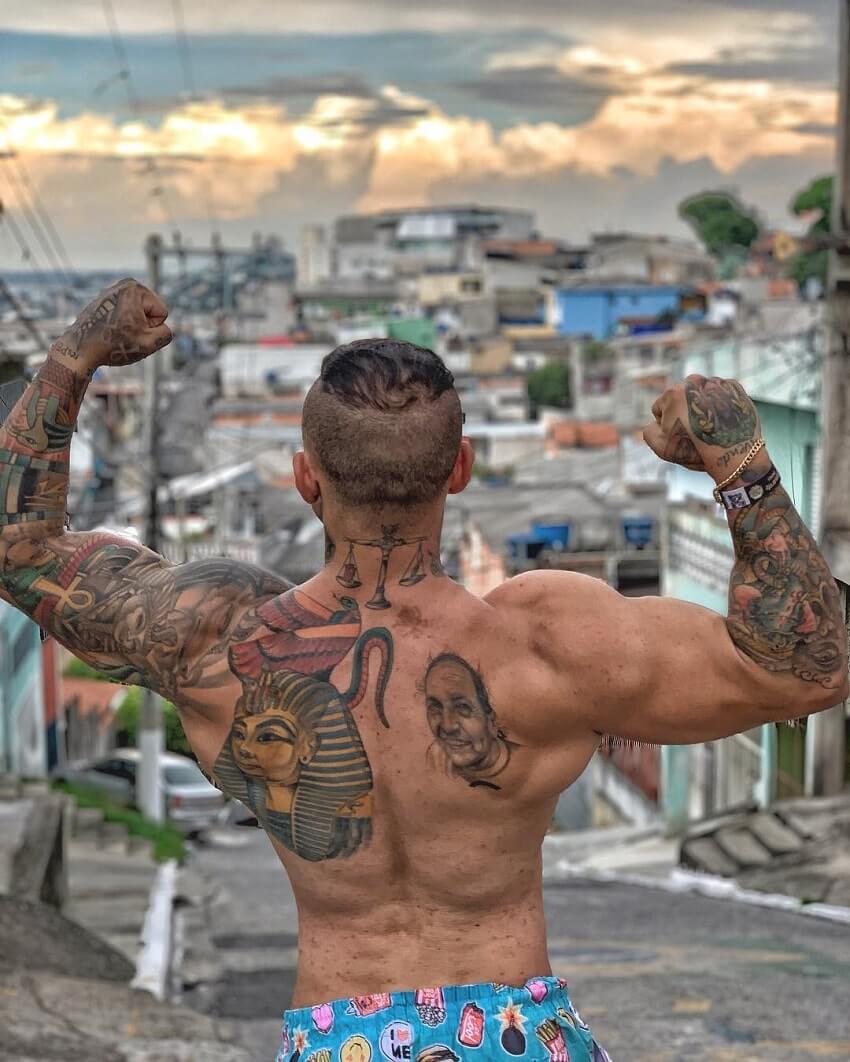 ---
Training Plan
Tiago doesn't have a set training plan. Most of the time, he trains by intuition.
However, if he has a special event coming up, Tiago will create a workout plan in his calendar. It will include the body parts he trains, on which days he rests, as well as his training duration.
His biggest priority is doing exercises with correct movements and listening to his body's signals. It's easy to see from Tiago's sharp muscle definition that he pays a lot of attention to his form and 'mind-muscle connection'.
---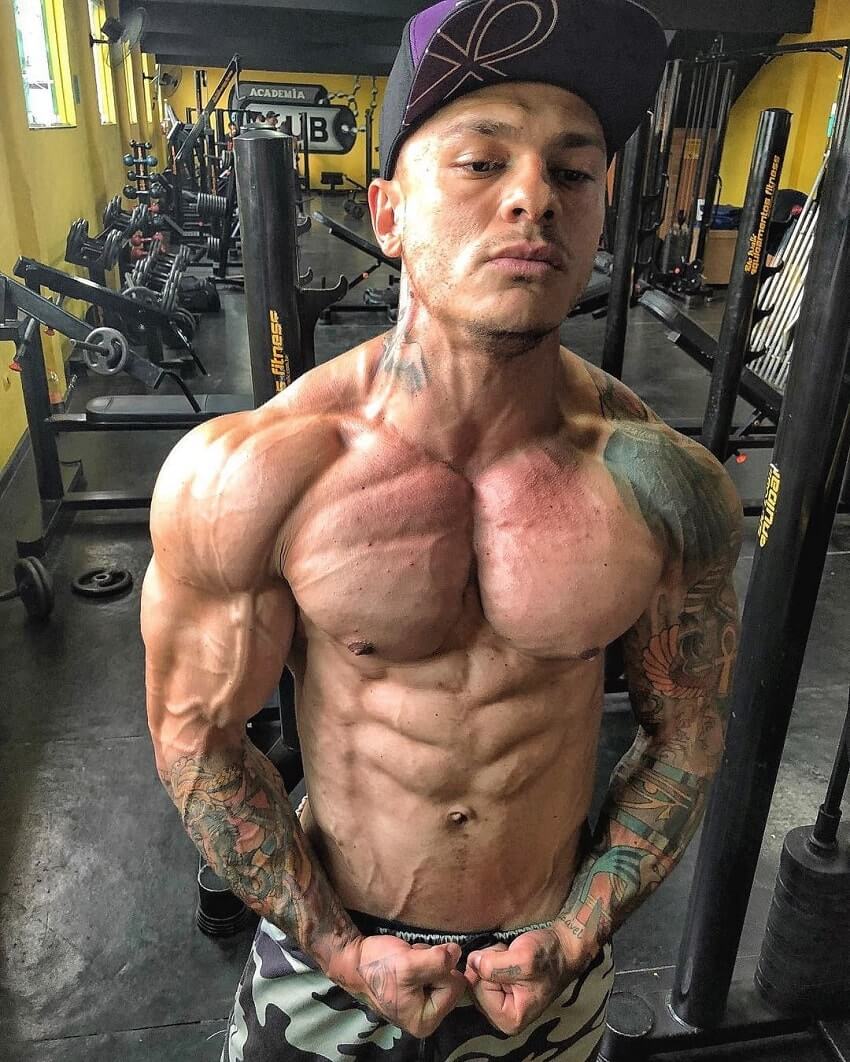 ---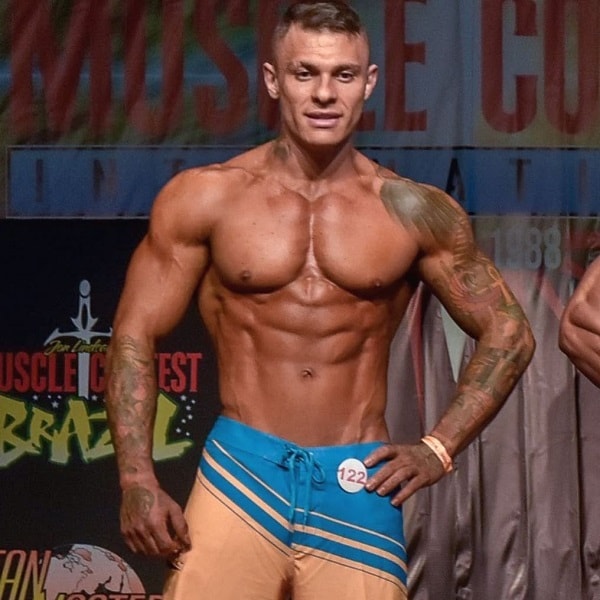 Nutrition
Staying Lean
Tiago Toguro follows a clean diet consisting of lean meat, sweet potatoes, avocados, and vegetables. These foods fuel his physique to perform at his peak all-year-round.
To keep a low body fat percentage, Tiago has his own little secret dieting methods. One of these might include carb cycling.
With this method, he'll eat a low amount of carbs for two or three days, then follow it up with a high-carb day to restore his glycogen reserves. However, Tiago doesn't always do carb cycling – only before an important event.
---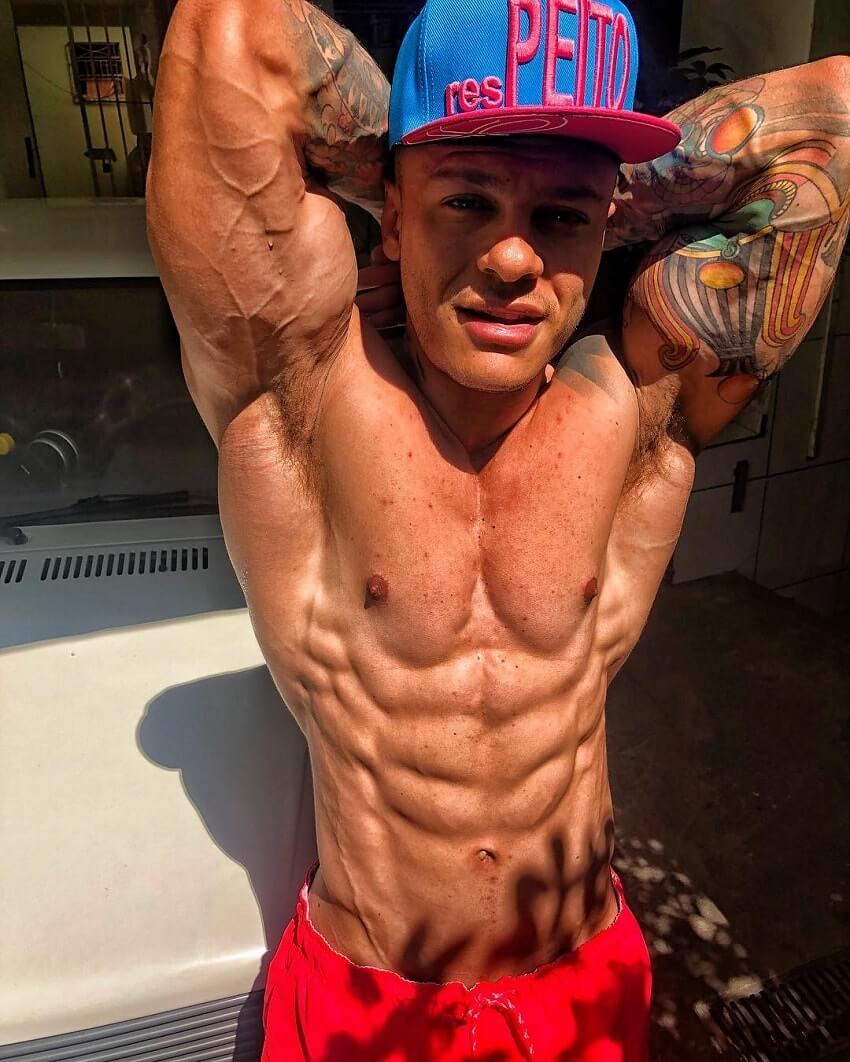 ---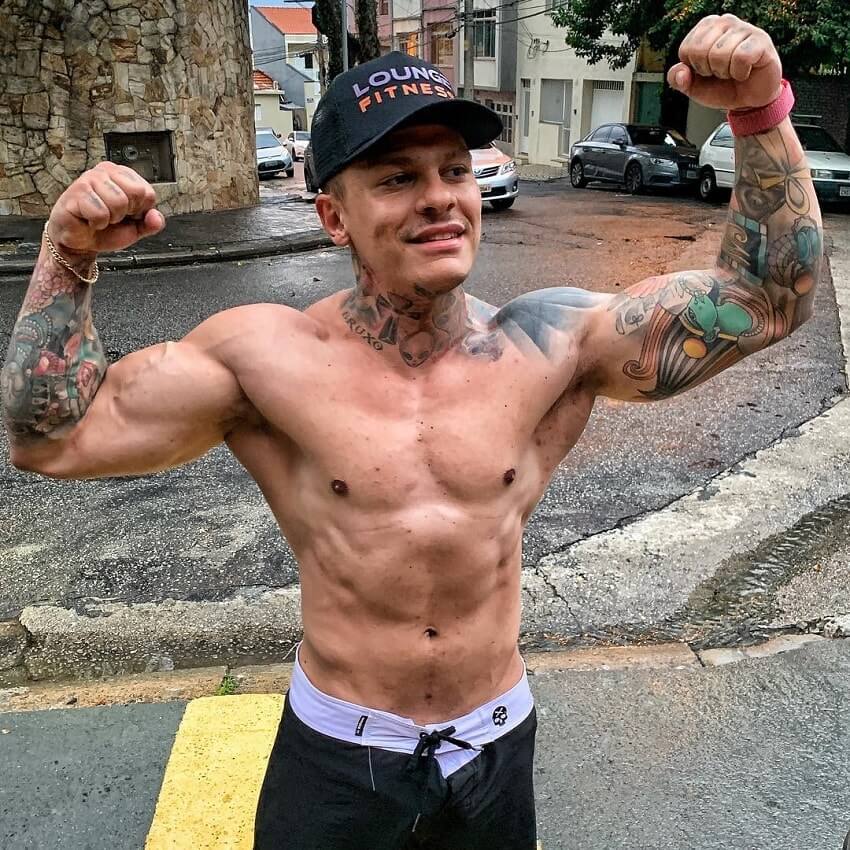 What we can learn from Tiago Toguro
With his example, Tiago Toguro shows us what can be achieved when you put your mind to something.
Tiago's awesome physique and work ethic is a testament to what the human body can achieve through hard work and visualizing your goals.
With the same approach as Tiago Toguro, you too could be on your way to build a physique of greatness.