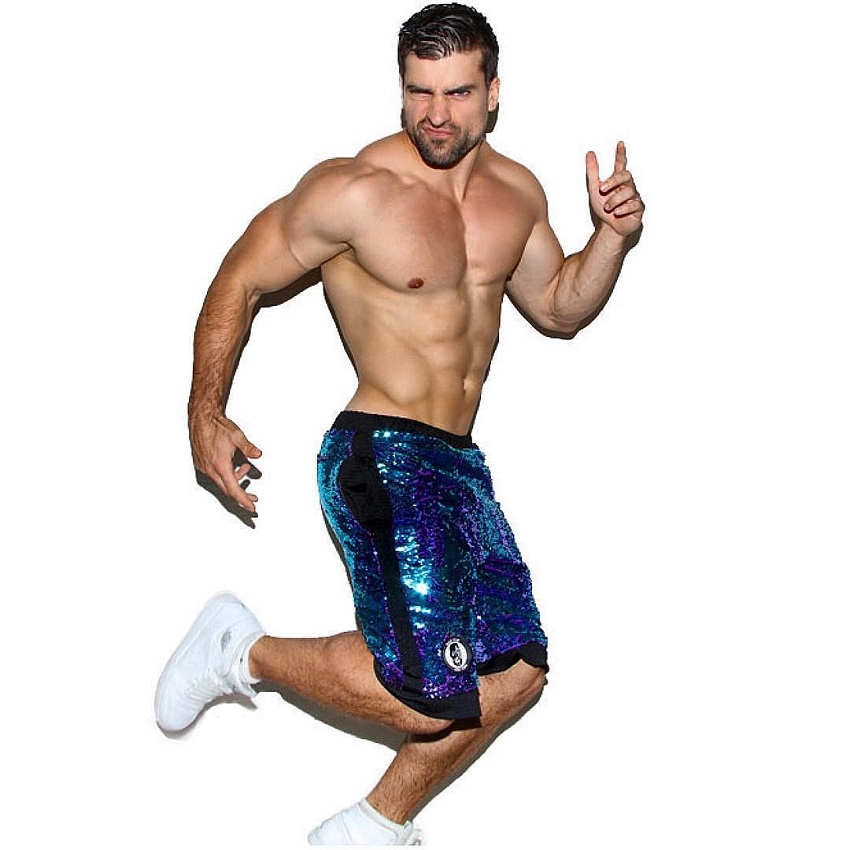 Thomas Canestraro
Kickboxer, Fitness Model, Training and Boxing Coach
Thomas Canestraro is a New-York based boxer, fitness model, and sponsored athlete. Throughout his 20-year long boxing career, Thomas fought nearly 300 fights and had won most of them. He's won five Wako Championship Titles and 11 Light Contact Kickboxing titles, among other awards.
Outside of the ring, Thomas is known for his success as an actor and fitness model. He's starred in movie hits such as Expandables III, alongside featuring in fitness magazine covers.
From a young Taekwondo fighter in his native Paris, to a World Champion Kickboxer, fitness model, and actor. Thomas is a proof that hard work and dedication pay off in every area of life, and this is his story:
---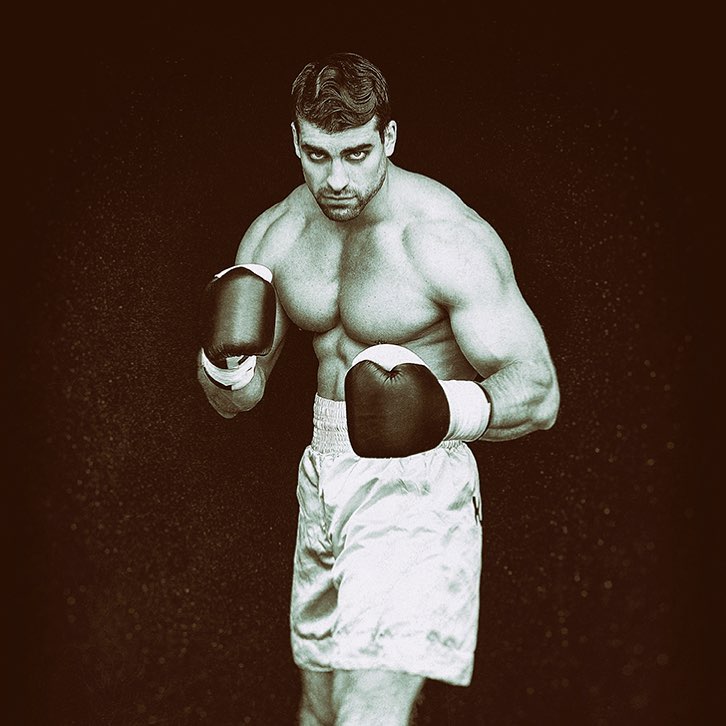 "Around age 5, I joined a Taekwondo team and switched to kickboxing and boxing. I started competing at age 6 and kept going until my last professional fight years ago, at age 25."
Athlete Statistics
Full Name: Thomas Canestraro
Weight
Height
Chest
Waist
205 - 215lbs (88.5 - 93.0kg)
6'1" (185.5cm)
43''
32''
Age
Date of Birth
Nationality
37
June 14, 1986
French
Profession
Era
Kickboxer, Fitness Model, Training and Boxing Coach
2010, 2000
| | |
| --- | --- |
| Weight | 205 - 215lbs (88.5 - 93.0kg) |
| Height | 6'1" (185.5cm) |
| Chest | 43'' |
| Waist | 32'' |
| Age | 37 |
| Date of Birth | June 14, 1986 |
| Nationality | French |
| Profession | Kickboxer, Fitness Model, Training and Boxing Coach |
| Era | 2010, 2000 |
---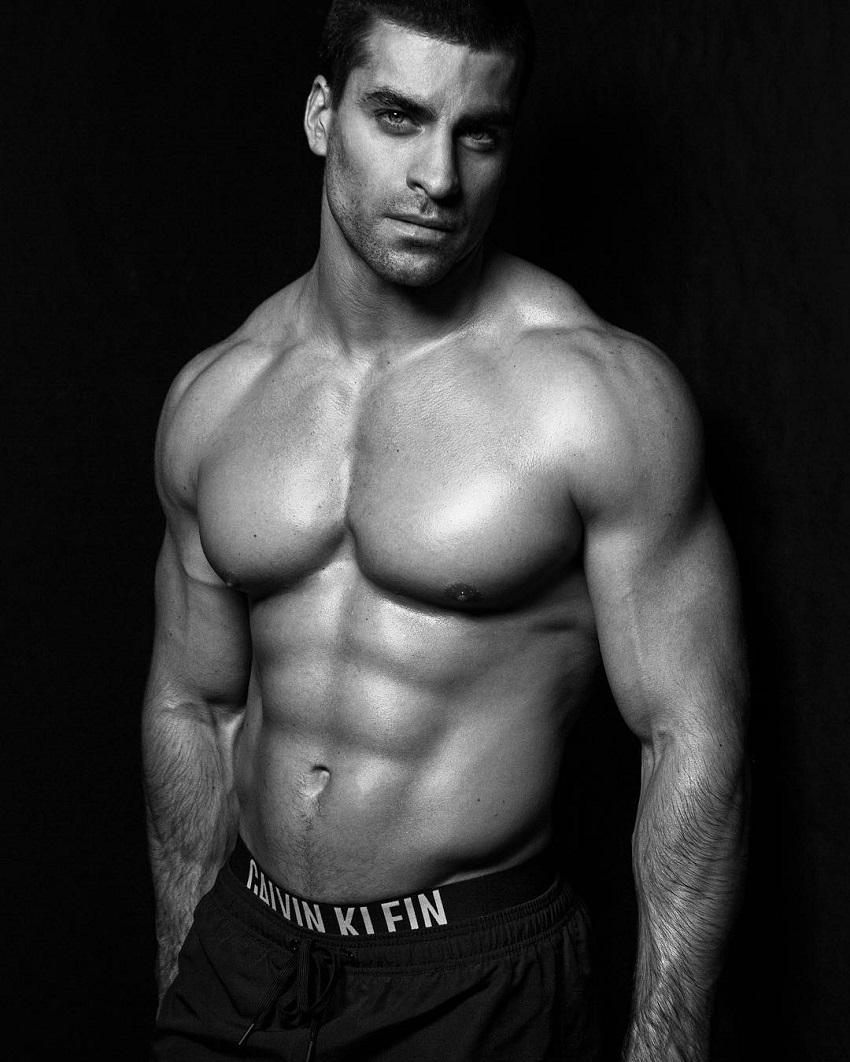 "To get my master's degree, I was evaluated on five different sports every semester, including hurdling, triple jump, 400-meter sprint, javelin, volleyball, basketball, climbing, gymnastics, dance, judo, handball, rugby, and more. With these plus kickboxing, I was exercising 20-plus hours a week at the time."
Accomplishments
Titles and Awards
Full Contact (Kickboxing without Low-Kick)
Champion of Europe Full Contact WAKO PRO 2009 85 KG (Professional)


Champion of Europe Full Contact WAKO PRO 2008 85 KG (Professional)

Regional Champion Full Contact: 2007


Champion of France Full Contact: 2003, 2004 & 2006
Light Contact
Champion of France Light Contact: 1996, 1997, 1998, 2001, 2002

Italy 2006 (SALSOMAGGIORE) WAKO World Cup light contact: Bronze Medal (3rd)

Hungary 2005 (SZEDED) WAKO World Championship light contact: ¼ final (Medical Stop)

Italy 2004 (MASSA CARRARA) WAKO World Championship Light Contact: Gold Medal (1st)

Slovenia 2004 (MARIBOR) WAKO European Championship- Light Contact Upper-class Seniors: Bronze Medal (3rd)

Germany 2002 (TRIER) WKA World Cup Light-Contact: Gold Medal (1st)


Italy 2002 (MASSA CARRARA) WKA World Championship Light-Contact: Gold Medal (1st)
Savate French-Boxing
Silver medal, Championship of France 2007
Kick-Boxing
Champion of France: 1997, 1998, 2001, 2002, 2003
Boxing
Championship of France 2003 loss in the quarterfinal (amateur)

Gold medal, Championship of France 2002


Silver Medal, Championship of France 2001
Education
2010: Graduated (Bachelors) of Science in Technical Science of Physical and Athletic Activities – Minor in Athletic Training
2011: Higher State Diploma (Masters) of Youth, Education, and Sports
---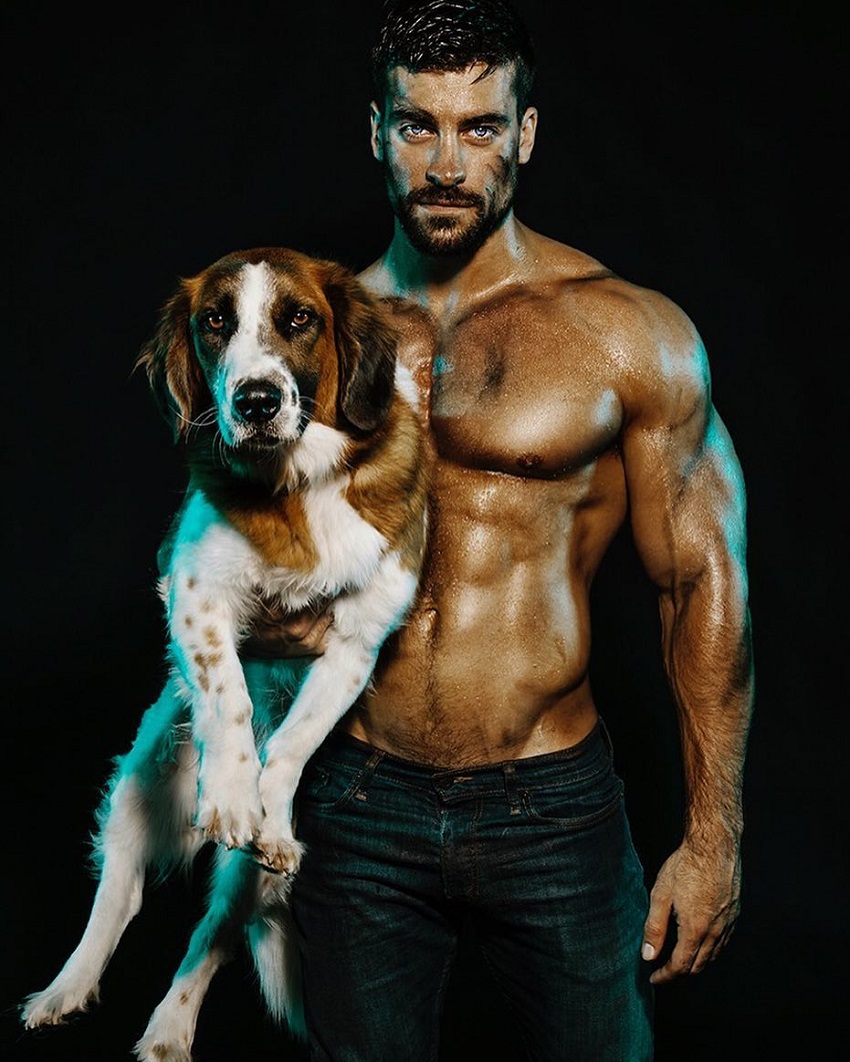 Biography
Early Enthusiasm for Sports
Thomas Canestraro was born in the Southeastern suburbs of Paris, France. He's of Italian and French descent. His father was a skilled French footballer who made a name for himself playing for various clubs – almost reaching the National level.
Following in his father's footsteps, Thomas became involved in sports from an early age. As he said; "Growing up in France, I was passionate about soccer and always played with my school friends during recess."
When he was five, Thomas made a switch from soccer to Taekwondo, and later, kickboxing and boxing. He soon discovered his passion for contact sports, and began pursuing them full-time.
---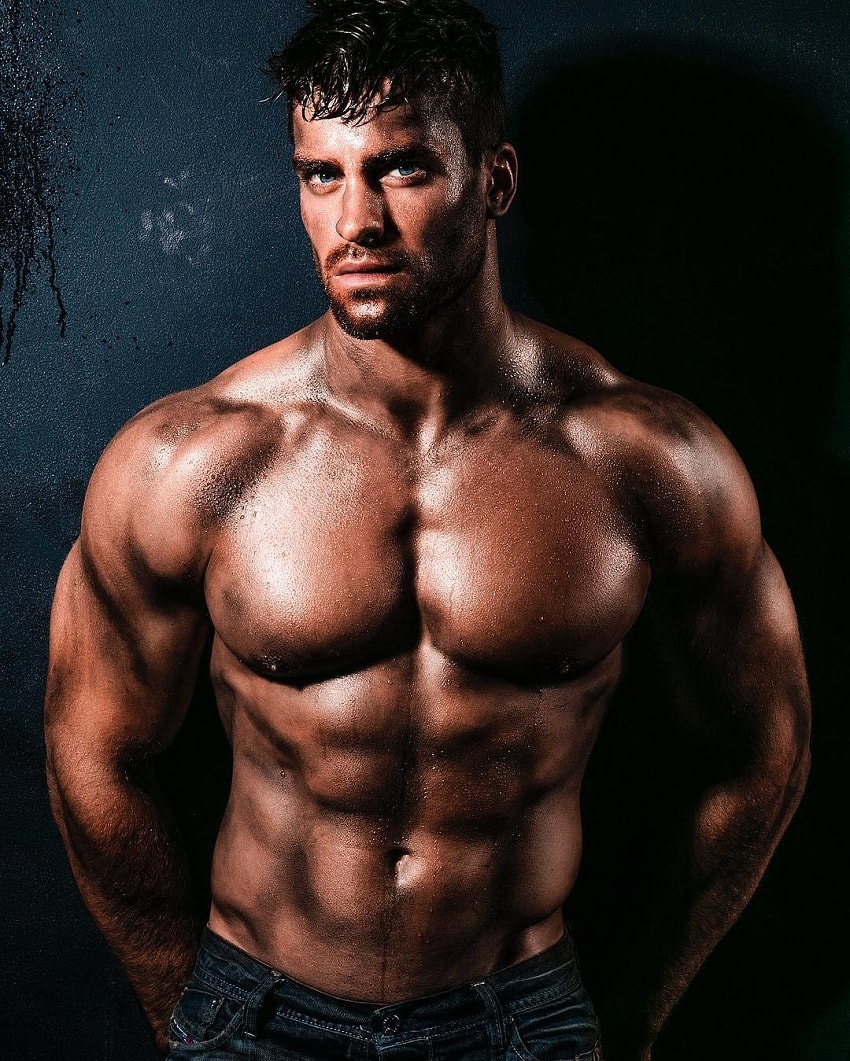 ---
Combat Sports Career
Thomas began training and competing in Martial Arts and contact sports from the age of six. The progress slowly kept on coming, as Thomas grew in not only his size and strength, but also his success in the ring.
By the age of 16, Thomas won his first professional title – the World Champion in Light Contact Kick-Boxing.
Success in the Ring
Throughout the years, Thomas achieved an enormous success in the ring. Famous for his dynamic boxing style, strength, and speed. He quickly became a name to watch in the Kickboxing Championship Circuit.
He went on to win 2 Boxing Championships, 11 Light Contact Kick-Boxing Championships, 5 Kickboxing Championships, and 6 Full Contact Kick-Boxing Championships before retiring professionally in 2009.
---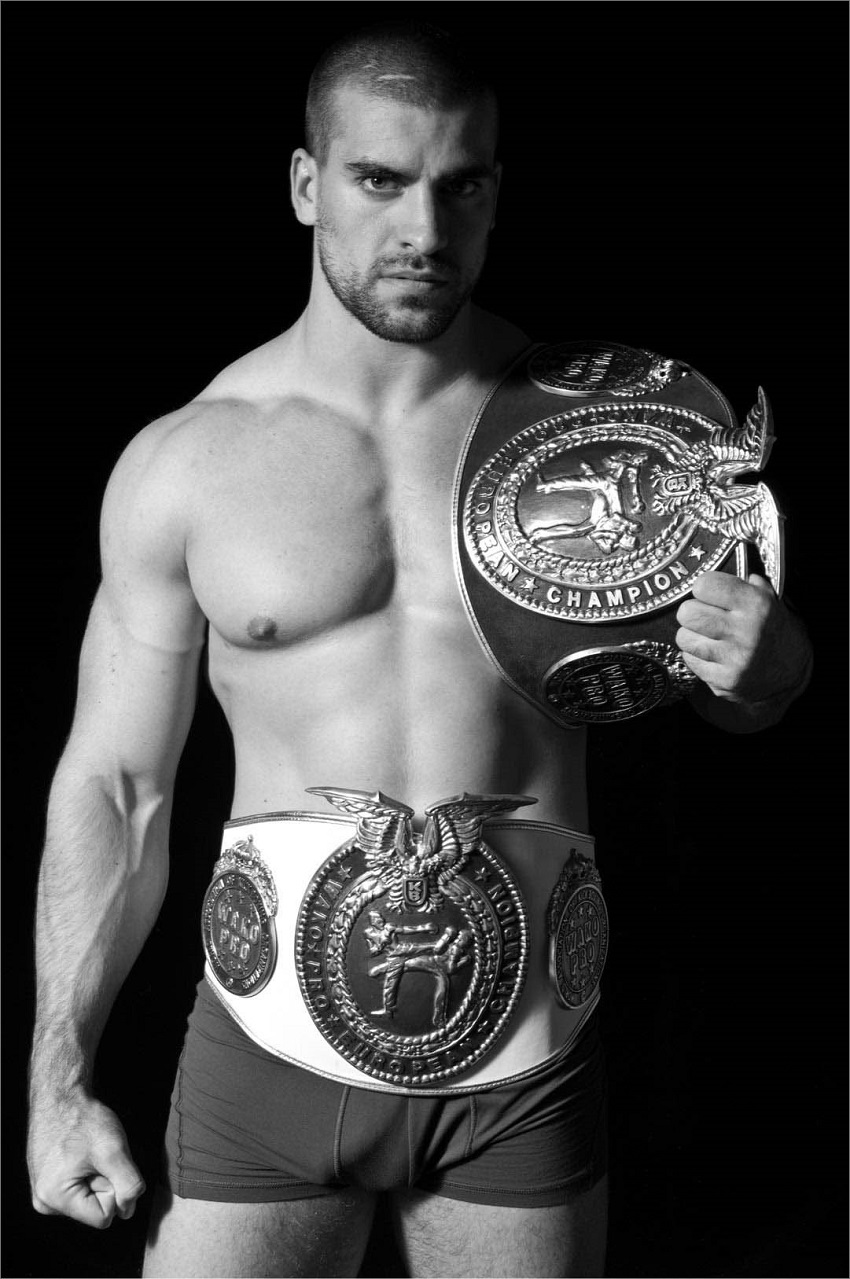 ---
Moving to America
In 2011, Thomas moved from his native Paris to New York to pursue new career goals. Such as acting and modeling.
Working with modeling agencies and fitness magazines, Thomas was soon found on fitness magazine covers and commercials. He also landed his first movie role in the 2013 Expandables III movie.
---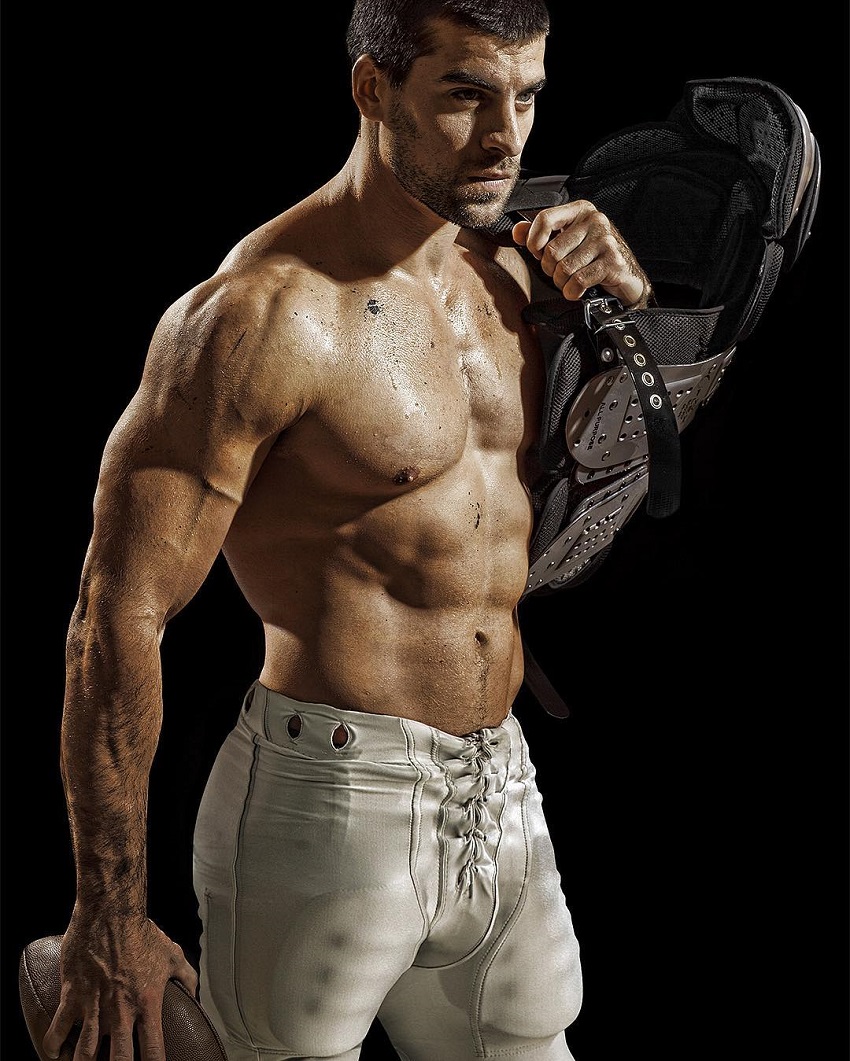 ---
Thomas Canestraro Today
Thomas keeps on expanding his career as a model, actor, and fitness athlete.
He's now also a social media influence, with a growing fan base that shows no signs of stopping.
---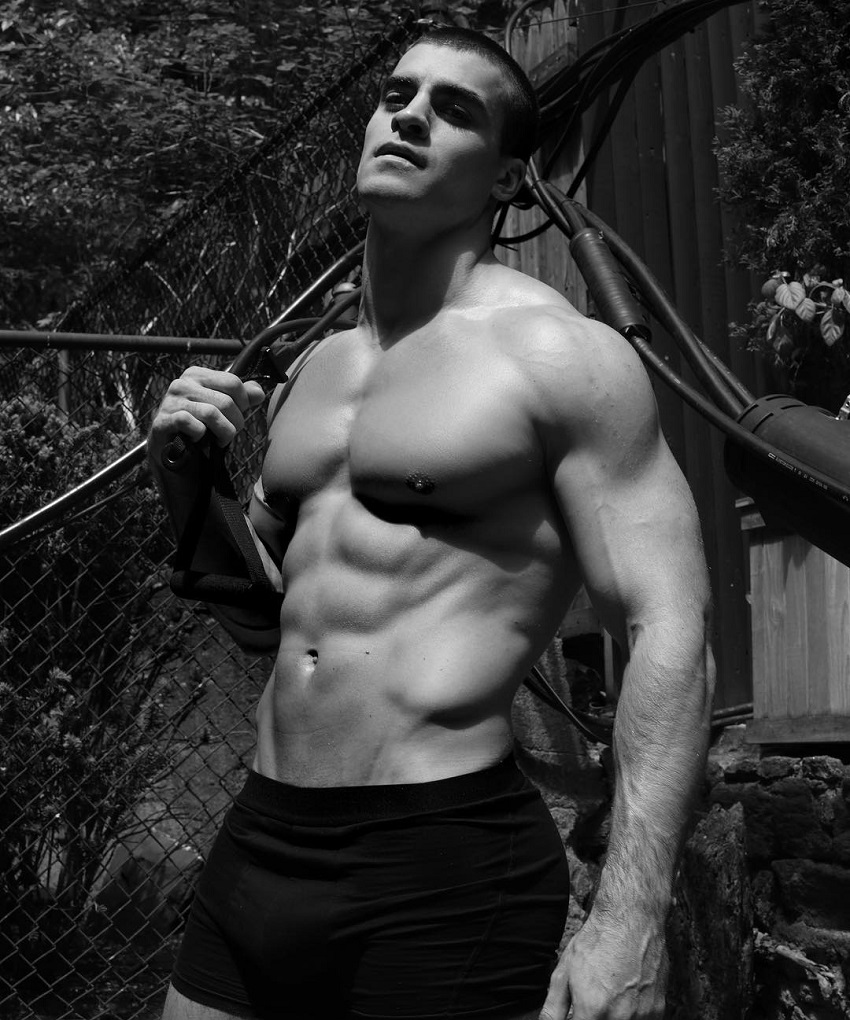 Training
Depending on his goals and duties, Thomas' adapts his workout routines. Generally, he tries to lift weights five to six times per week.
He also does cardio up to three times per week. His favorite types of cardio are speed bag, jumping rope, sparring, and heavy bag. Thomas isn't a fan of the traditional steady-state cardio such as the treadmill machine.
---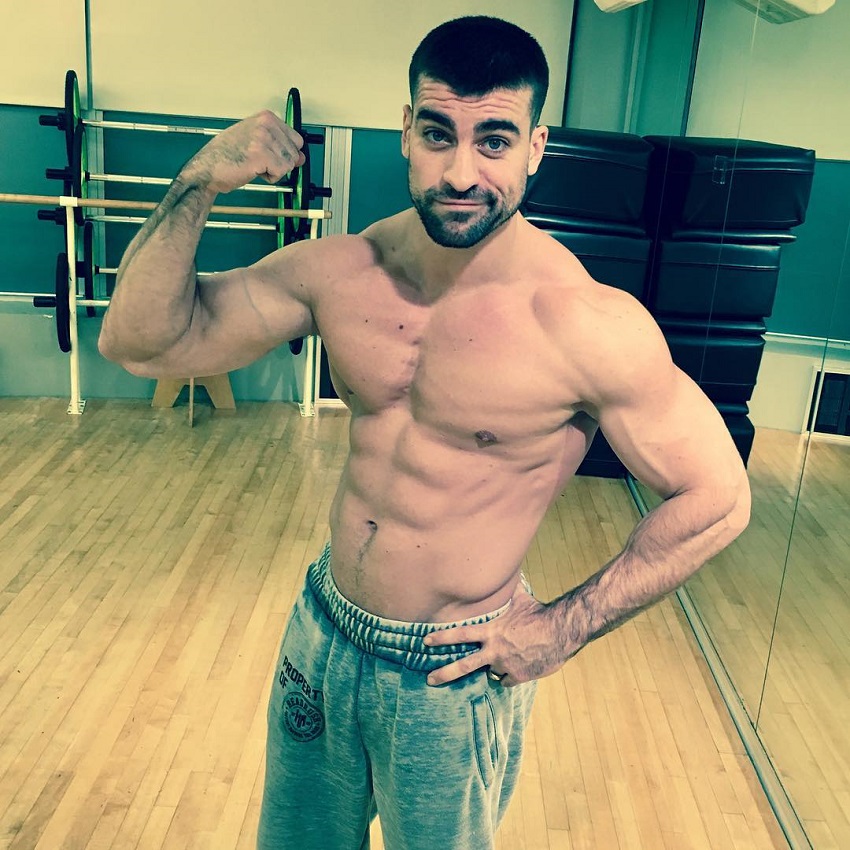 "My clients often tell me I am a gym therapist. But an organized life and organized mind provide an optimum experience! So before going to the gym, plan out what you are going to do, and track your workouts to see your progress. And about 30 minutes before exercise, drink a glass of water to prevent dehydration."
Nutrition
Thomas doesn't follow any special dieting protocols. He only makes sure to provide his body enough nutrients to recover from his workouts and to stay lean and strong. He eats plenty of lean meat, fish, fruits, and vegetables.
When it comes to his favorite 'cheat meal,' Thomas says it's pizza Margherita with a lot of cheese.
---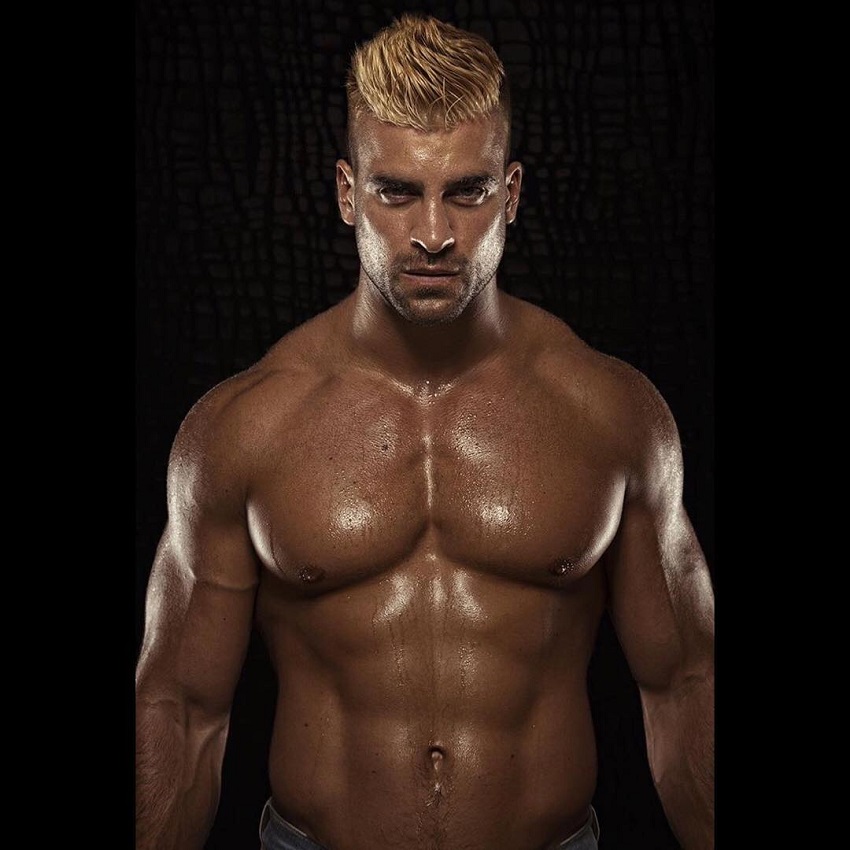 Idols and Influences
One of the early influences in Thomas' life was his father. A highly skilled and successful soccer player in his youth, he inspired Thomas to set out on his journey in combat sports. Which ultimately led him to achieve success in his own right.
---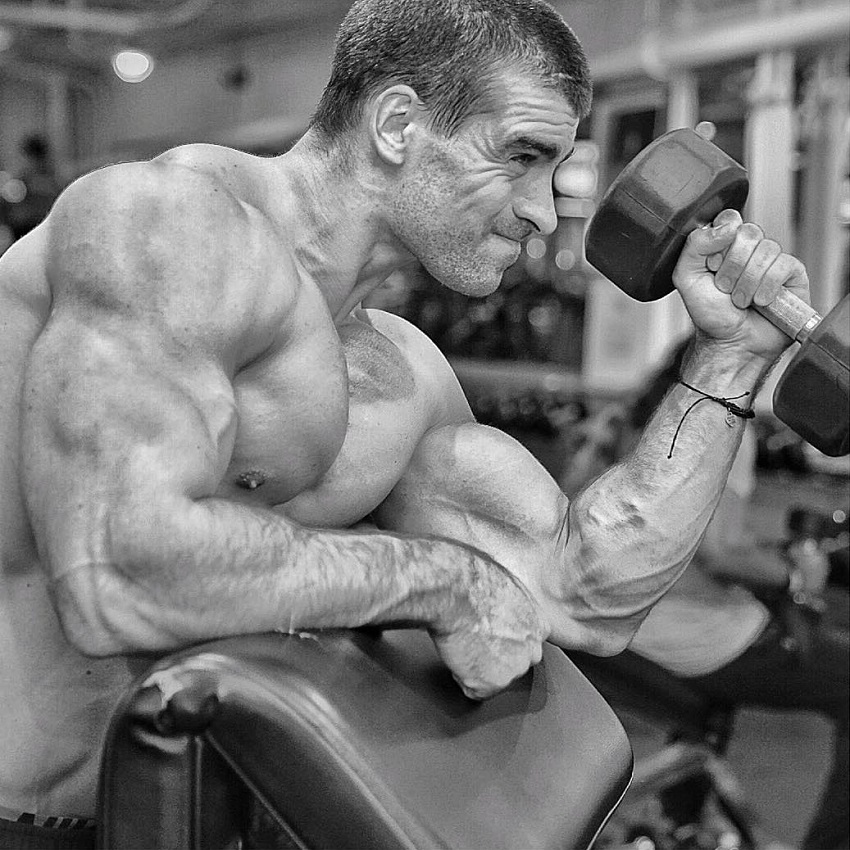 What we can learn from Thomas Canestraro
Thomas Canestraro is a passion-driven and hard working individual. This became clear from the moment he started looking up to his father – becoming a soccer player, and later, combat sports fighter.
His disciplined mindset and drive to get the job done has led him to reach success in multiple areas of his life – boxing, business, acting, and fitness modeling. With the same drive and determination, you too can achieve success in anything that you set your mind to.