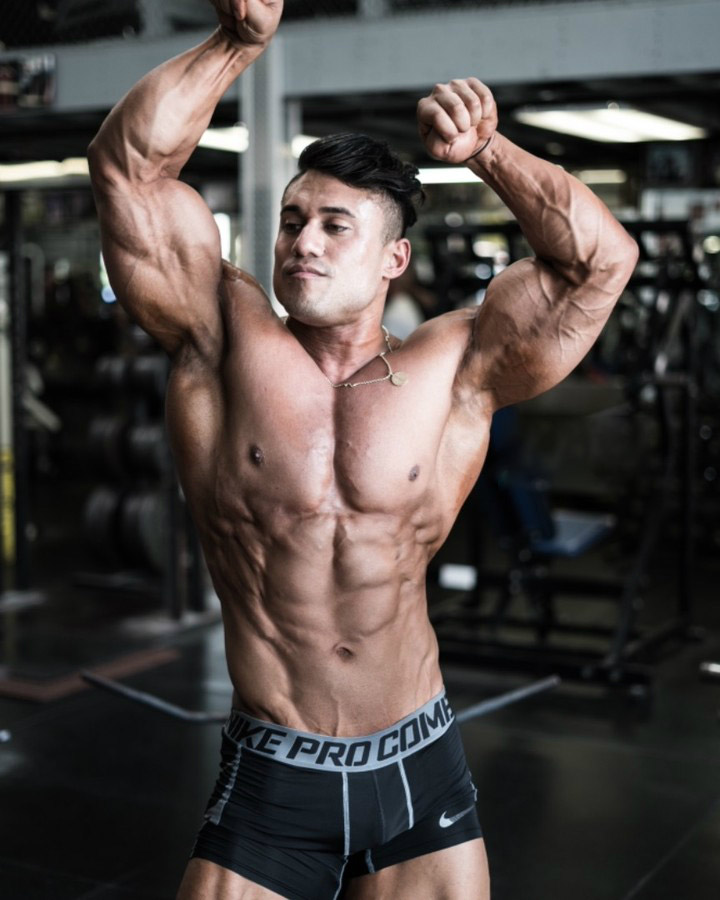 Stephen Pinto
Bodybuilder, Fitness Model
Stephen Pinto is a Peruvian classic physique bodybuilder and fitness model. Stephen discovered his passion for physical activity and competition back in college. Around this period, he played as a full back for a football team in Sacramento, California.
Stephen went on to transition to bodybuilding after college, winning his first show in 2013. From there, he became a WBFF Pro in 2014 and now competes in the IFBB circuit looking to achieve more glory.
It's clear Stephen has no plans on slowing down. With his incredible physique and mindset, he continues to rise within the ranks in bodybuilding & fitness.
This is his story:
---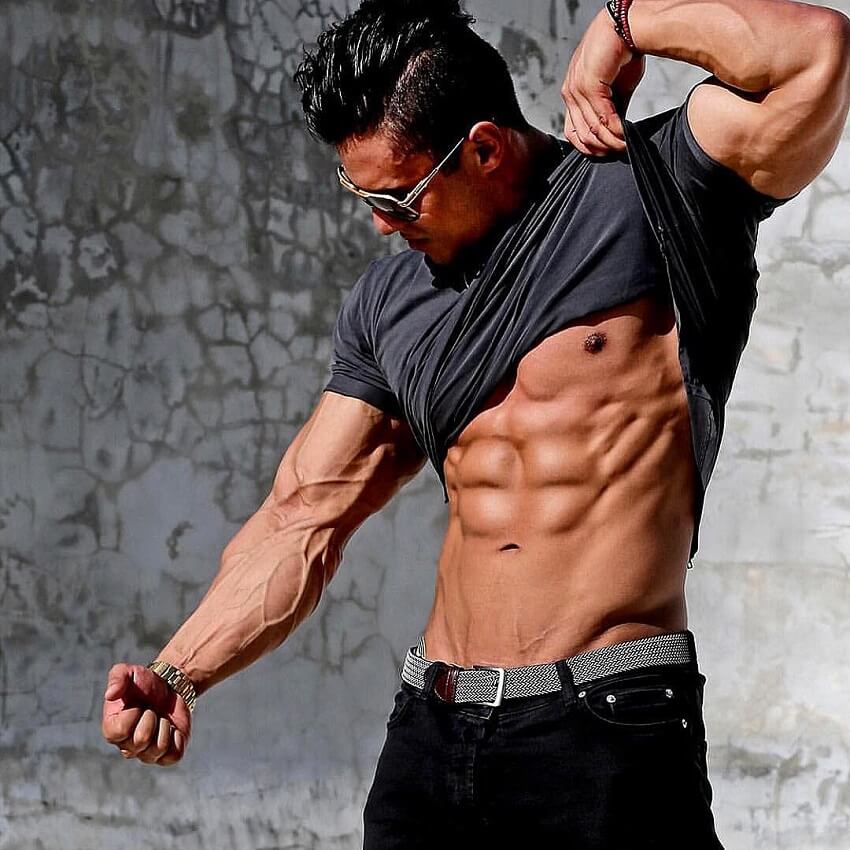 "Start off today by complimenting 3 different people. It's contagious and makes people smile."
Athlete Statistics
Full Name: Stephen Tezanos-Pinto
Weight
Height
Nationality
Profession
215 - 225lbs (93.0 - 102.1kg)
5'11" (180cm)
Peruvian
Bodybuilder, Fitness Model
Era
2010
| | |
| --- | --- |
| Weight | 215 - 225lbs (93.0 - 102.1kg) |
| Height | 5'11" (180cm) |
| Nationality | Peruvian |
| Profession | Bodybuilder, Fitness Model |
| Era | 2010 |
---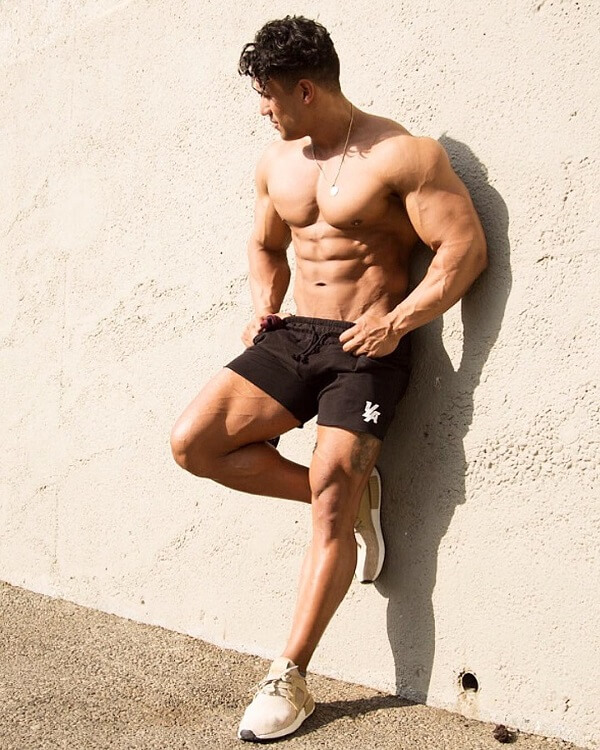 "The most impressive thing to me is how mentally you can evolve as an adult. It's not about the physical look, it's the maturity/wisdom/intellect we develop within ourselves."
Accomplishments
Stephen's Bodybuilding History
2016
NPC Governors Cup, Men's Classic Physique Class B, 2nd place
Fresno Classic, Men's Classic Physique Class C, 1st place
NPC USA Championships, Men's Classic Physique Class C, 7th place
IFBB North American Championships, Men's Classic Physique Class C, 5th place
2017
NPC Junior USA Championships, Men's Classic Physique Class C, 3rd place
---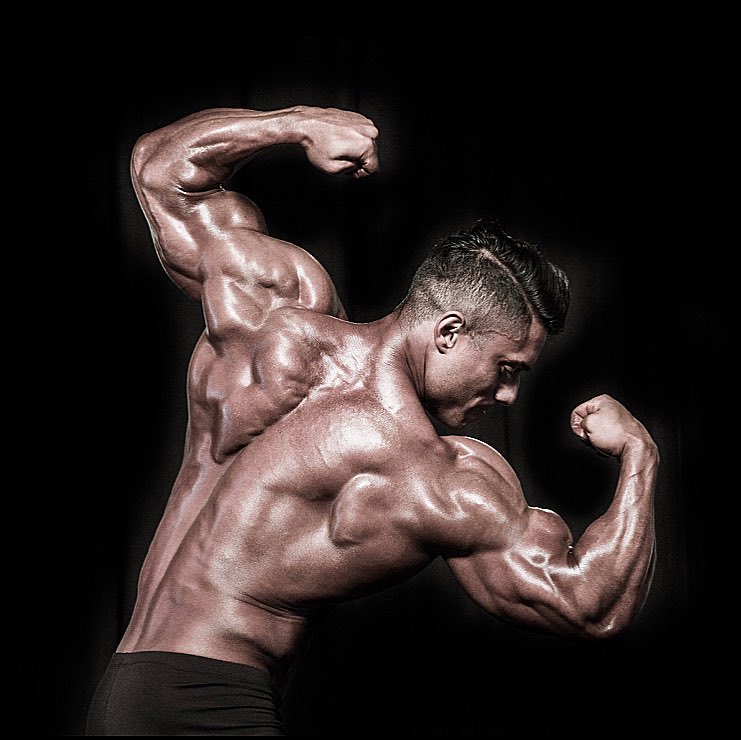 "Built from nothing. Sculpted by the pressures of life."
Biography
A Lifelong Athlete
Born a twin, Stephen Pinto was always a competitive individual. His passion for excelling in sports led him to play American football, basketball, and track throughout high school.
After joining college, Stephen took his sporting pursuits to the next level. He joined the Sacramento football team of the California State University where he played as a running back.
Eventually, Stephen went on to graduate from college with an economics degree.
Getting Into Bodybuilding
It was after college that Stephen was introduced to competitive bodybuilding through a friend and a former IFBB athlete. And it wasn't long before he took part in his first show.
The year was 2013, and Stephen entered the Tahoe CA Novice Bodybuilding Championships. Impressively, the Peruvian went on to take 1st place. He knew that this victory was no coincidence and that his hard work could bring him far in bodybuilding.
---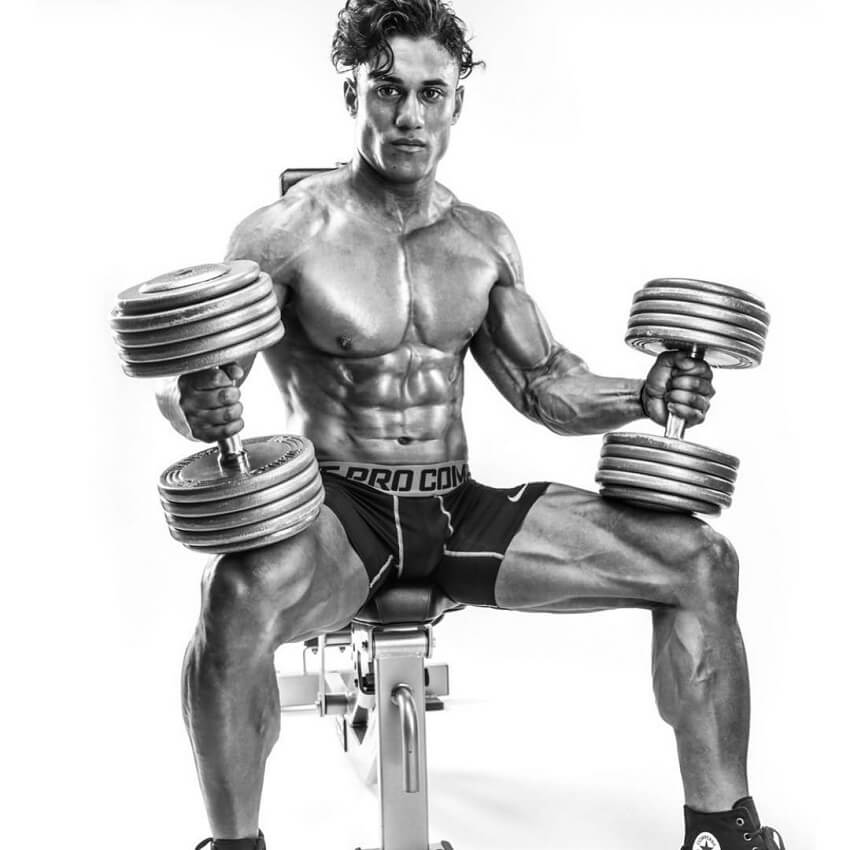 ---
WBFF Pro
Stephen didn't take much time to enjoy his debut victory. Instead, he went on to join the WBFF circuit where he won the Pro Card in 2014. He continued to compete there for a number of years, before transitioning to the IFBB where he now looks to win another Pro Card.
Stephen's Goals Going Forward
Besides becoming an IFBB Pro, Stephen's goal is to improve his physique, mindset, and other areas of his career. He also wants to motivate other people with his example, showing that nothing is impossible with discipline and commitment.
---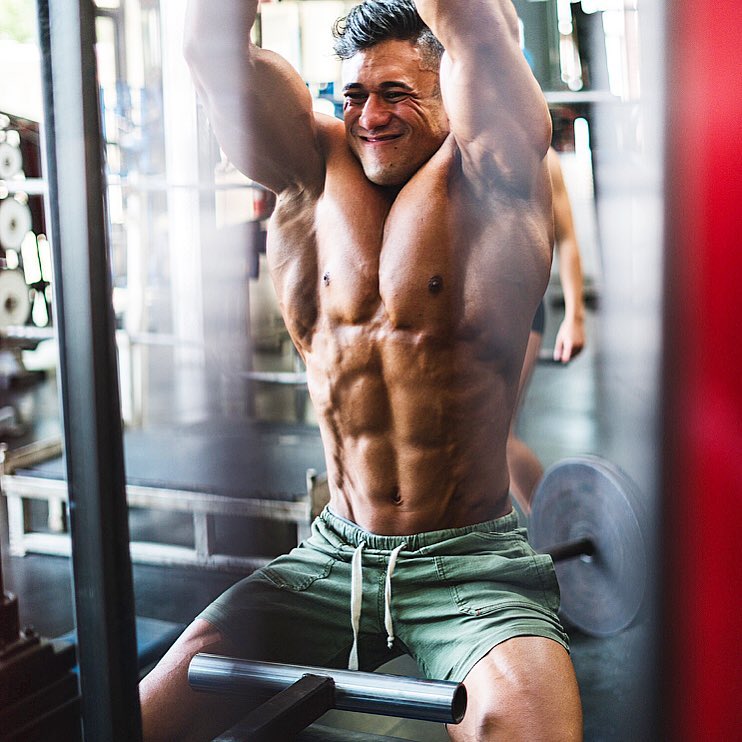 Training
Stephen Pinto loves to use machines which isolate his muscles. This way, he's able to fully focus on one muscle group at the time.
In fact, he bases his workouts on isolation exercises, as opposed to free weight compound movements that most bodybuilders use.
He also goes for higher reps – 8-12 per set – to make his muscles burn. In terms of volume, Stephen does 4 sets per exercise and around 32 sets per workout.  An example of his shoulder workout using these principles can be seen below.
Shoulder Workout
Shoulder Press Machine, 4 sets of 8-10 reps
Superset:

Side Lateral Raises, 4 sets of 8-10 reps
Front Lateral Raises, 4 sets of 8-10 reps

Smith Machine Upright Rows, 4 sets of 8-10 reps
Cable Front Raises, 4 sets of 10-12 reps
Cable One-Arm Side Lateral Raise, 4 sets of 10-12 reps each arm
Dumbbell Shrugs, 4 sets of 8-10 reps
One-Arm Rear Delt Flys, 4 sets of 8-10 reps
---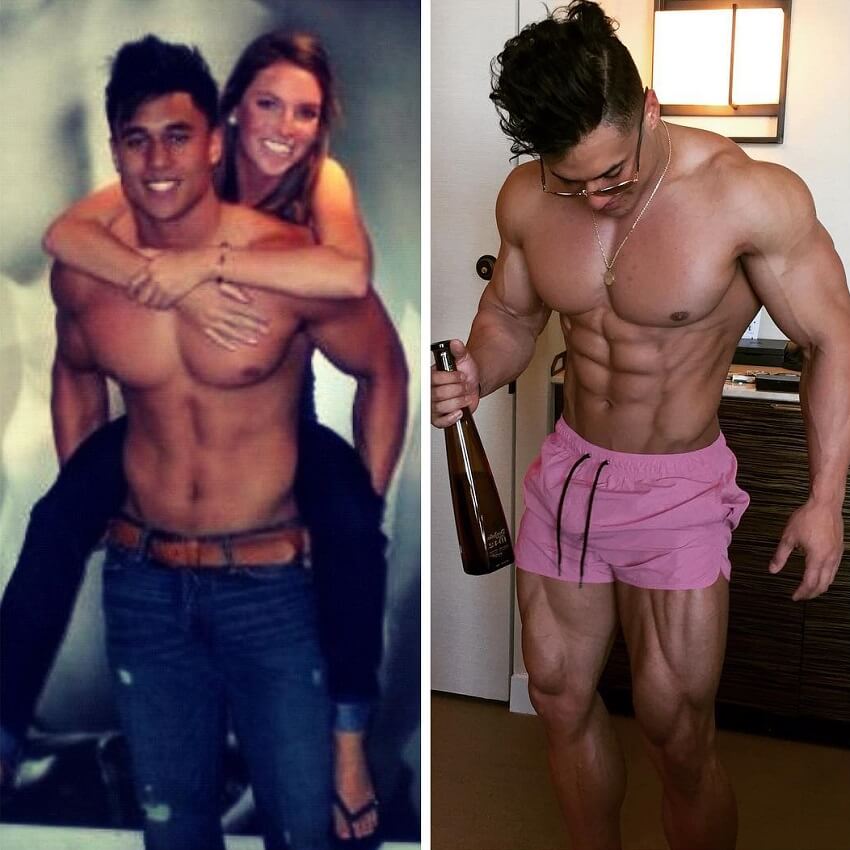 Nutrition
Thanks to his sporting background, Stephen is well aware of the impact that his diet has on his performance. For this reason, he ensures to get high-quality calories and micronutrients from different food sources to satisfy his body's needs.
Along with healthy proteins and slow-acting carbs, Stephen also eats fats for a sustained energy release. These include fatty fish, steak, avocados, and olive oil.
Supplements and Snacks
---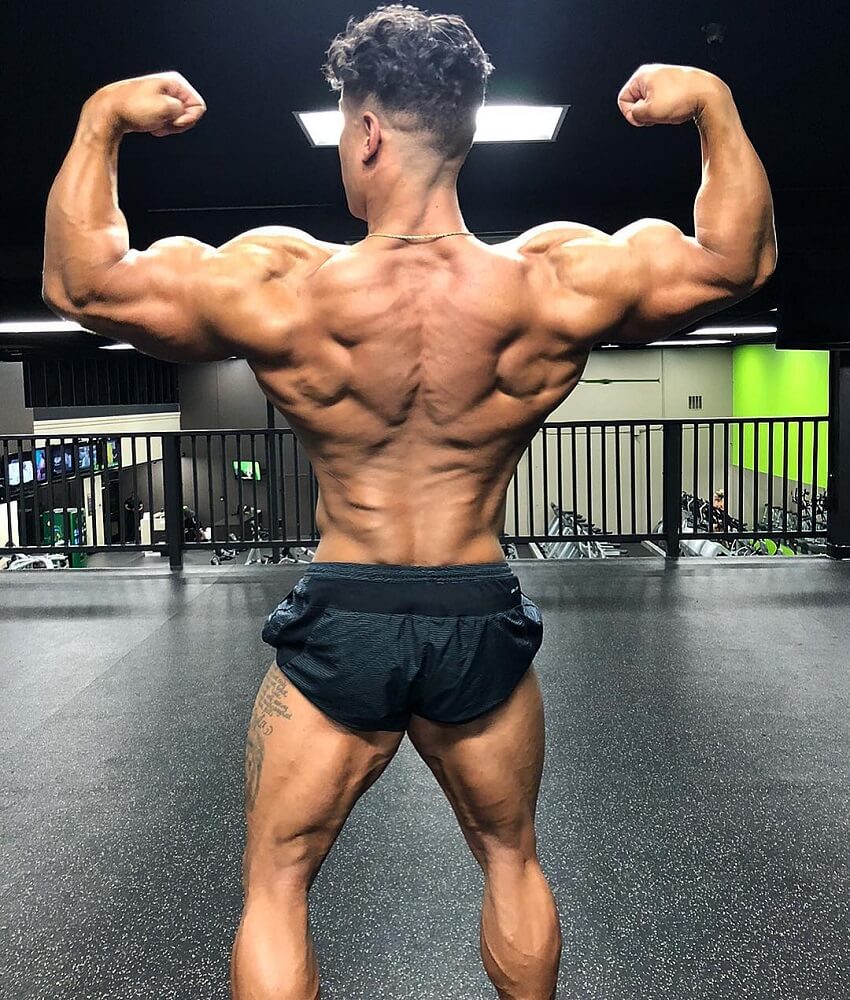 ---
What we can learn from Stephen Pinto
Stephen Pinto has always been a competitive person; growing up, he loved to play sports and was eager to be the best. This natural passion for competitiveness later led him to become a bodybuilder. Through effort, determination, and willingness to succeed, he's proven that you can achieve almost anything with the right mindset.