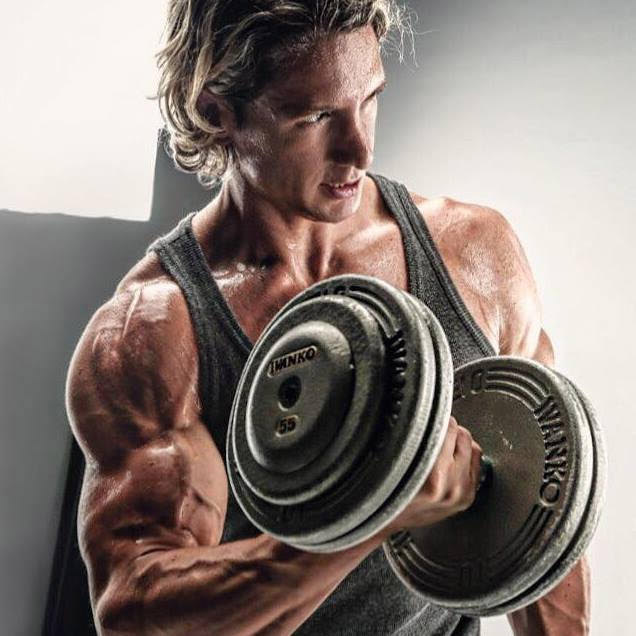 Shaun Stafford
Pro fitness model, Gym Owner, City Athletic Rugby Player
Shaun Stafford is the epitome of someone who works hard not only in the gym but in all aspects of life. He's a strong believer that each hour should be used wisely to achieve our goals.
Shaun has a wide variety of skills and achievements. Looking into his career, it's clear to see why he's a winner. From securing the WBFF European & Fitness Championship in 2012, leading a successful career as an international cover model and fitness writer.
He's also a sponsored athlete and fitness competitor. Along with a competitive Rugby history for Oxford University, it's clear to see why Shaun believes "what you put in you get out".
Not only that – he's a fully trained and certified strength and conditioning specialist and a Poliquin Biosignature Practitioner.
This is his story:
---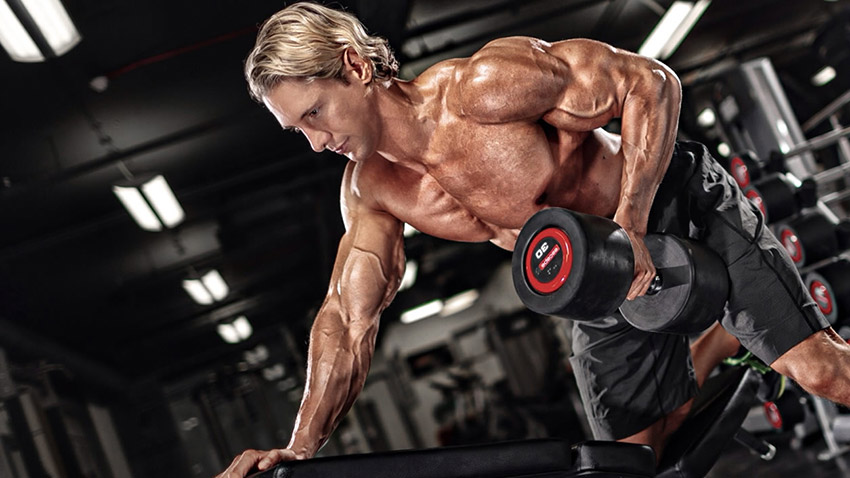 "I have always trained to see how far I can push myself, and to see what sort of changes I could make to my physique."
Athlete Statistics
Full Name: Shaun Stafford
Weight
Height
Arms
Chest
185 - 195lbs (83.9 - 88.5kg)
6' (183cm)
17"
44"
Waist
Thighs
Calves
32"
25"
N/A
Year of Birth
Nationality
Profession
1983
British
Pro fitness model, Gym Owner, City Athletic Rugby Player
Era
2010
| | |
| --- | --- |
| Weight | 185 - 195lbs (83.9 - 88.5kg) |
| Height | 6' (183cm) |
| Arms | 17" |
| Chest | 44" |
| Waist | 32" |
| Thighs | 25" |
| Calves | N/A |
| Year of Birth | 1983 |
| Nationality | British |
| Profession | Pro fitness model, Gym Owner, City Athletic Rugby Player |
| Era | 2010 |
---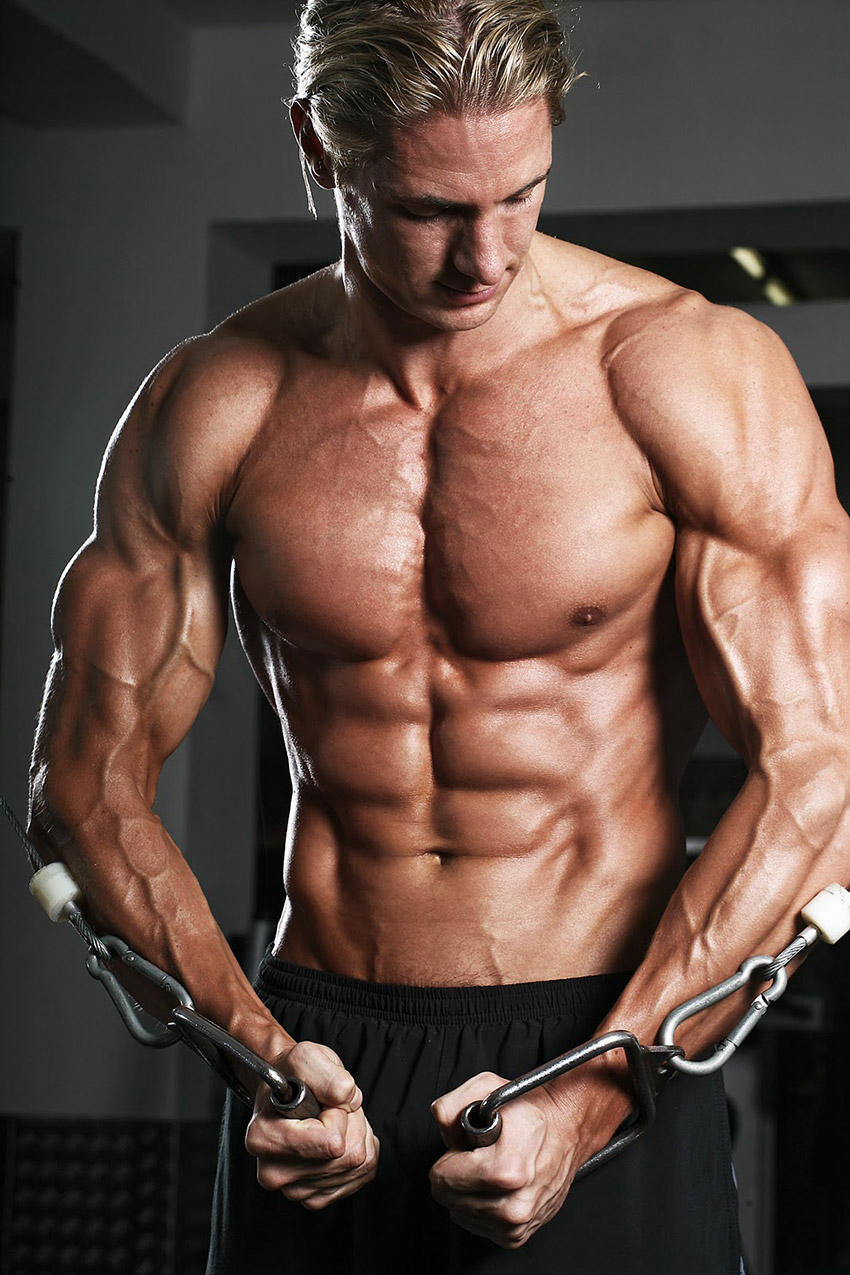 Accomplishments
Competitions
2011 FAME UK Fitness Model Champion
2011 WBFF European Champion
2012 WBFF Pro Fitness Model World
2014 WBFF Pro Fitness Model World Champion
Achievements
International Cover Model & Fitness Writer.
Competed in 5 Winning Varsity Matches for Oxford University Rugby Team.
Sponsored Athlete & Fitness Competitor/ Presenter.
Qualifications
International Grade (PICP L3) Strength & Conditioning Specialist.
Poliquin Biosignature Practitioner (Biosig 1).
MA. (Oxon), Keble College, Oxford University.
---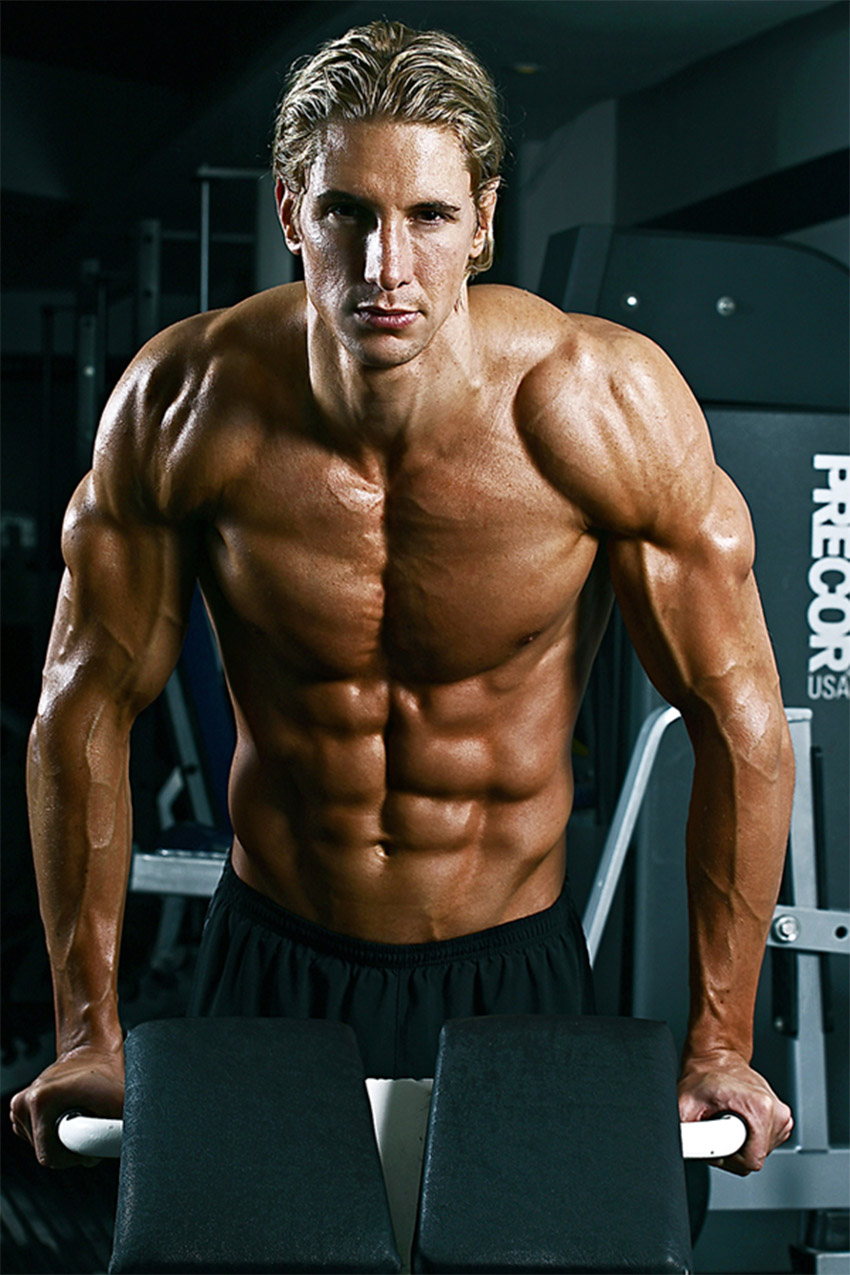 "I love the feeling of training, and the immediate feedback is the most important thing. I love the pain, I love the burn, I know it is good for me, and I know I need to finish!"
Biography
Gaining Weight For Rugby
Born in London, United Kingdom in 1983, Shaun first started his career as a young rugby player. He was an incredibly skillful player, but his coaches warned him, that if he were to take the sport seriously, he'd need to consider putting on a few extra pounds. He weighed in at only 70kgs and standing tall at 6ft at this point.
Taking time in the off-season, Shaun stepped into the gym, ate everything in sight, and packed on 28lbs of muscle. His body responded to weight lifting naturally. After spending the time increasing his strength and size, he fell in love with weightlifting.
Not looking back, Shaun soon progressed in his rugby career.
Early Retirement
It wasn't until an unforeseeable injury forced Shaun to retire early from rugby. This led him to focus on Men's Physique at the age of 27 – "a second sport that I loved" says Shaun.
Building his physique with hard work, dedication and intense training sessions – Shaun became a Pro Fitness Model, and world champion by 2014.
---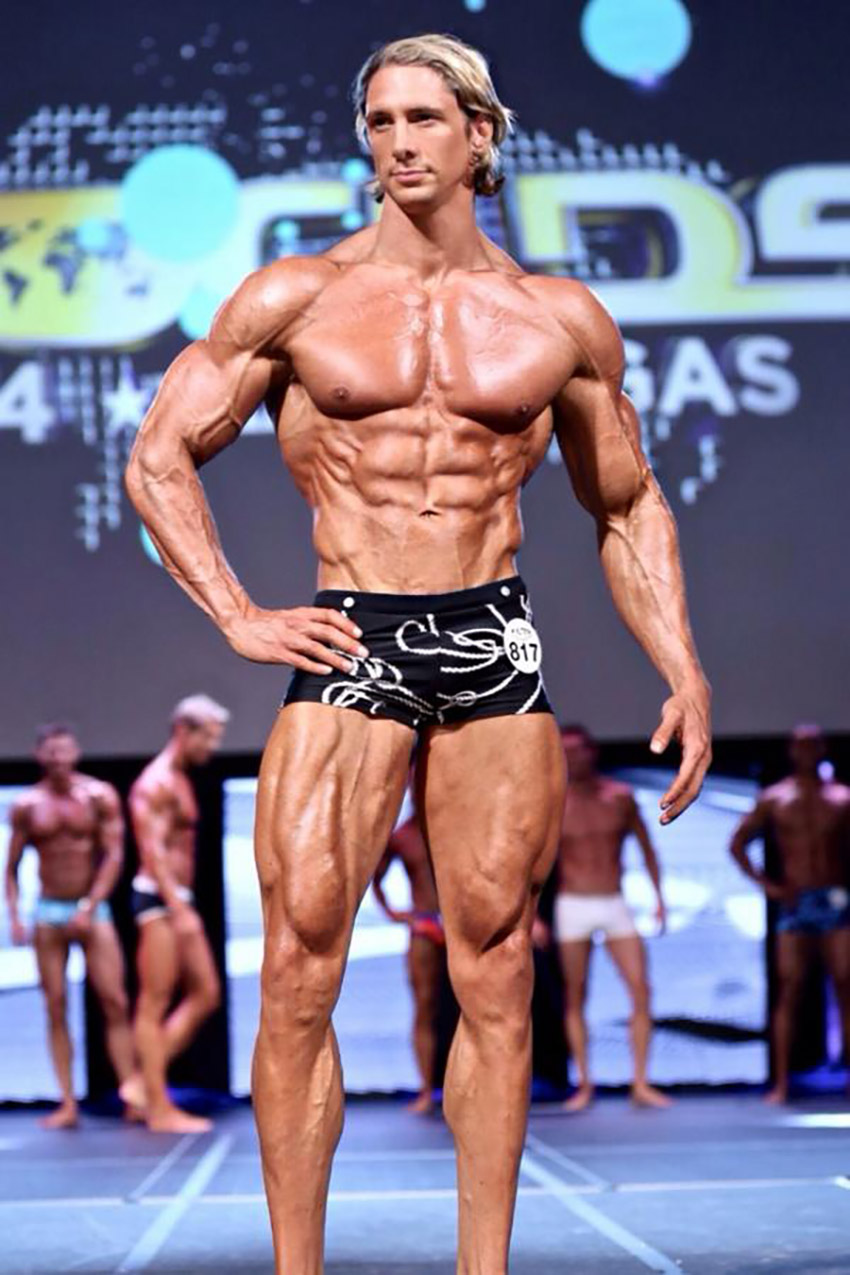 "I like training back way more than chest. If it was a choice, I would always opt for a back session. Depending on what sort of split I am using, I often train chest and back together."
Training
High Intensity
Most of Shaun's training revolves around high-intensity training, such as Greman Volume Training – "I get the best results this way". He focuses on intense lifting methods to get the most bang for your buck.
Being a certified strength and conditioning coach, Shaun really knows his stuff when designing his training schedule. A 6 weeks cycle can include work of accumulation, higher volume work, and supersets.
"When I step on to the stage I need to be proportioned and conditioned. Judges look for the overall shape, symmetry and leanness, not brute size or mass."
Shaun's Fat Loss Tips
Instead of traditional cardio, Shaun likes to structure weight training workouts to act as a muscle building and fat loss adaptation; such as high-intensity and high volume sessions.
Some key exercises that Shaun will always recommend are pull-ups, chest press, walking lunges, and glute hamstring raises. All of these exercises increase sports performance – as well as conditioning and building muscle.
"Free weights are more primal, they get all the support muscles firing, and provide a lot more flexibility and variation in what you can do… but fixed weights definitely have a place."
Shaun's Workout
Monday: Chest & Back.
Tuesday: Quads & Abs.
Wednesday: Rest or low state steady cardio.
Thursday: Biceps & Triceps.
Friday: Hamstrings, Calves & Shoulders.
Saturday: Rest
Sunday: Rest
---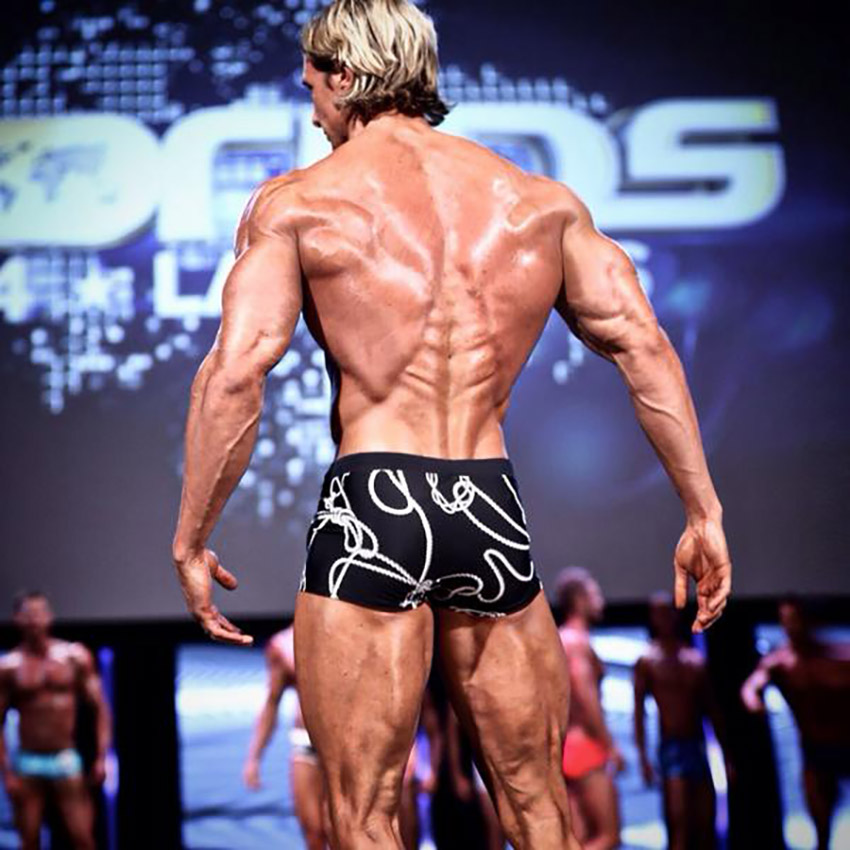 "It only takes 45-60mins to have a killer session, so find the time, and put more value into that hour."
Idols and Inspirations
Shaun admits that in terms of bodybuilding physiques, you can't avoid the greats such as Arnold, Franco, and Serge. He admires the way the greats of yesteryear took what was generally an underground sport performed in dark gyms with basic equipment, and turned it into a world-renowned mainstream pastime.
On modern bodybuilders, Shaun respects the likes of Rob Riches (another UK athlete), Joe Donnelly, and Phil Learney. Greg Plitt is also a huge inspiration for Shaun.
As well as this, Kelechi Opera, Dan Reardon are also on his list of greatest physiques.
Overall, Shaun follows hard working individuals who are known the world over. By 2014, he'd become a respected, well-known figure in the industry himself.
---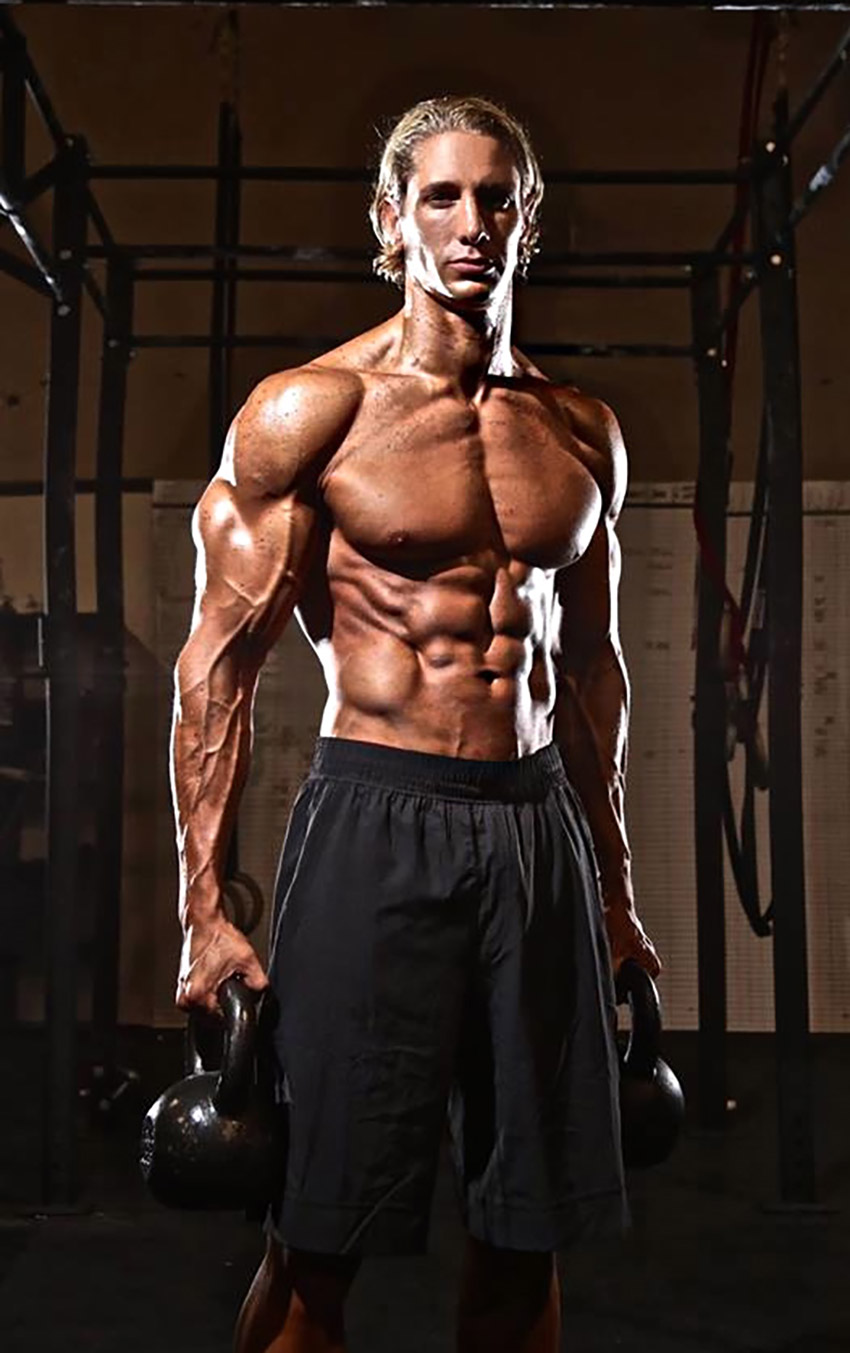 Nutrition
Shaun follows a consistent frequency of meals in the day of unprocessed foods, healthy carbs, fats, and lean proteins such as fish and chicken with spices and herbs for flavor.
Much like his training programs he designs for himself, he also likes to keep his body guessing with nutrition. He switches between a calorie deficit and a surplus to keep stimulating the body in the right way. When getting ready for competition, it's a different matter.
Carb Cycling
Carb cycling is big in his book for competition prep, as this is where he's achieved the best results for the stage. This approach sheds fat much quicker than traditional dieting methods. Using a 3-4 day low carb with primarily fats and proteins making up the rest of the diet. and using a refeed day to keep the body in an anabolic state for building and retaining muscle. This will release the body of unwanted fat and keep his physique sculpted.
Using a refeed day to keep the body in an anabolic state for building and retaining muscle. This releases the body of unwanted fat and keeps his physique sculpted.
---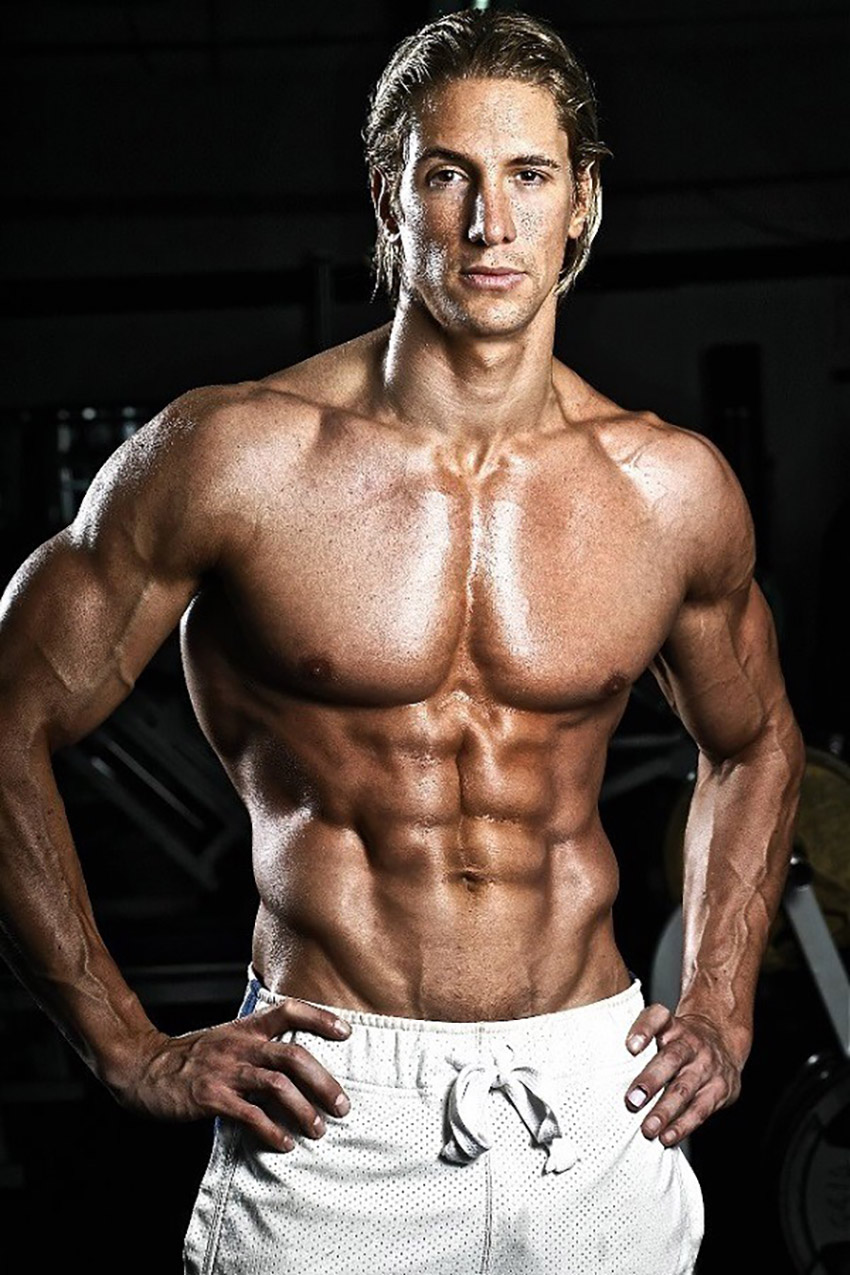 What we can learn from Shaun Stafford
Having seen what Shaun has achieved throughout is career so far, one thing we can take home for sure is that he's a believer in hard work – not only in the gym, but also at home with his wife and family.
To achieve a body like Shaun's, we now know it requires a lot of high volume high-intensity workouts focusing on form and posture, making sure to balance out weak points and proportion the body correctly. By making the weight training sessions intense as possible with higher reps and shorter rest times, you'll get more out of each and every workout.
When it boils down to diet, a balanced variety of lean proteins and healthy carb and fat sources are always the best option. With hard work, good nutrition, intense training sessions, and you're on the road to achieving your very own greatest physique, just like Shaun's.