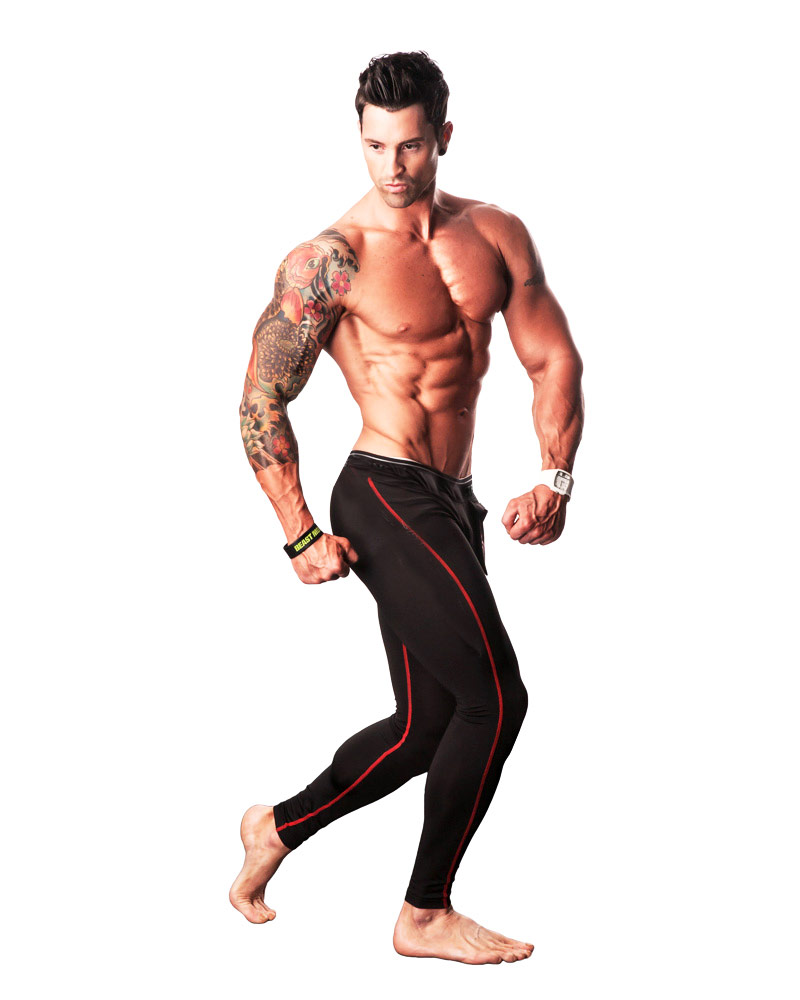 Shane Berland
Personal Trainer, Bodybuilder
Shane Berland is a bodybuilder and personal trainer from New Zealand. He's recognized as a fitness icon due to his impressive physique; being appreciated by fans around the world.
But his road to success wasn't without its difficulties – Shane suffered from arthritis in his joints at 13-years-old, forcing him to be inactive for his early teenage years.
This is his story:
---

Athlete Statistics
Full Name: Shane Berland
Weight
Height
Nationality
Profession
185 - 195lbs (83.9 - 88.5kg)
6' (183cm)
Kiwi (New Zealander)
Personal Trainer, Bodybuilder
Era
2010
| | |
| --- | --- |
| Weight | 185 - 195lbs (83.9 - 88.5kg) |
| Height | 6' (183cm) |
| Nationality | Kiwi (New Zealander) |
| Profession | Personal Trainer, Bodybuilder |
| Era | 2010 |
---

Accomplishments
Competition Highlights
---

Biography
Arthritis
Born in the island nation of New Zealand, Shane was introduced to sports at an early age; he began practising martial arts at 6-years-old, going on to achieve a high-level ranking by 13.
This gave him a strong mentality to succeed, and to be the best – both physically and mentally.
However, in his early teenage years, Shane developed arthritis in his joints. The youngster was left immobile for 2 years, forced to leave his passion on the sidelines.
Recovery
After 2 years of inactivity, Shane made his return to martial arts at the age of 15. By this point, he'd lost strength and size, finding himself struggling to keep up with the physicality of the sport.
Shane's coach recommended him to begin lifting weights in the gym, in order to gain muscle mass and strength. The youngster was determined to come back stronger; Shane entered the gym, embarking on his fitness journey.
---

---
Bodybuilding
Over the next few years, Shane's strong work ethic helped him make serious progress in the gym. He packed on muscle, and managed to sculpt an shredded physique.
Proud of his development, it wasn't long until Shane fell in-love with bodybuilding; he took a keen interest in the sport and idolized legends, such as Arnold Schwarzenegger.
Personal Training
Shane began revolving his life around his new passion, bodybuilding. He left martial arts behind, pursuing a career in fitness instead.
This led to him gaining personal training qualifications; he was motivated by his own transformation, and wanted to help others achieve their dream physiques.
As he taught others, Shane's knowledge on nutrition and diet plans also grew. He made even more progress in the gym, dropping body-fat while adding lean muscle mass to his frame.
---

---
First Competition
By 2013, Shane had built an impressive physique. At this point, his friends and family began encouraging him to compete in bodybuilding competitions.
It wasn't long until he'd entered his first competition – the 2013 NABBA New Zealand South Island Championship. Although he was inexperienced, his hard-work and determination to succeed paid off.
Shane walked away from the show with the trophy, beginning his competitive career with a dream start.
More Success
Over the next year, Shane entered a further 4 contests; he earned himself 3 more trophies, and placed 3rd in the other.
His early success made him realize that he had potential to succeed in the industry. Shane stepped up his game in the gym, and too his personal training services online – allowing him to reach people around the world, and help them realize their fitness goals.
---

Training
Shane is a firm believer that form is more important than weight. He places a lot of focus on the 'mind-muscle-connection' while lifting in the gym, making the most of each rep.
He works out 5 days per week, splitting his gym sessions into upper and lower body routines. He enjoys performing between 6-12 reps, in sets of 3-4 – believing his body responds the best to this.
In terms of cardio, Shane varies his workouts depending on his fitness goals; he keeps cardio minimal during off-season, but steps it up during contest preparations.
---

Nutrition
Shane keeps track of his macro's by following a very strict diet. He makes sure to reach his protein, carb, and fat targets daily, calculating his needs based on his condition.
His macro split is:
Carbs – 385
Fat – 75
Protein – 200
When bulking, Shane consumes up to 3,500 calories, but on a cut, he lowers his calorie intake to 2,200 per day. The New Zealander believes that his body responds negatively to carbs at nighttime, so he doesn't consume carbohydrate sources after 6pm.
---

Idols and Influences
Shane names his family and friends as key influences to his success in the fitness industry – they encouraged him to compete as a bodybuilder, supporting him throughout his journey.
In terms of idols in the industry, Shane is a huge fan of Arnold Schwarzenegger. He also mentions Alberto Nunez as his inspiration – for achieving a ripped physique
---

What we can learn from Shane Berland
One thing we can learn from Shane, is to work hard and come back stronger from negative events – he suffered arthritis in his joints and was forced to leave martial arts. But he trained in the gym after recovering, finding success in a new passion (bodybuilding).
You should always give back, and help others when you're able to. After being encouraged by his own progress in the gym, Shane became a personal trainer, determined to guide others towards their fitness goals.