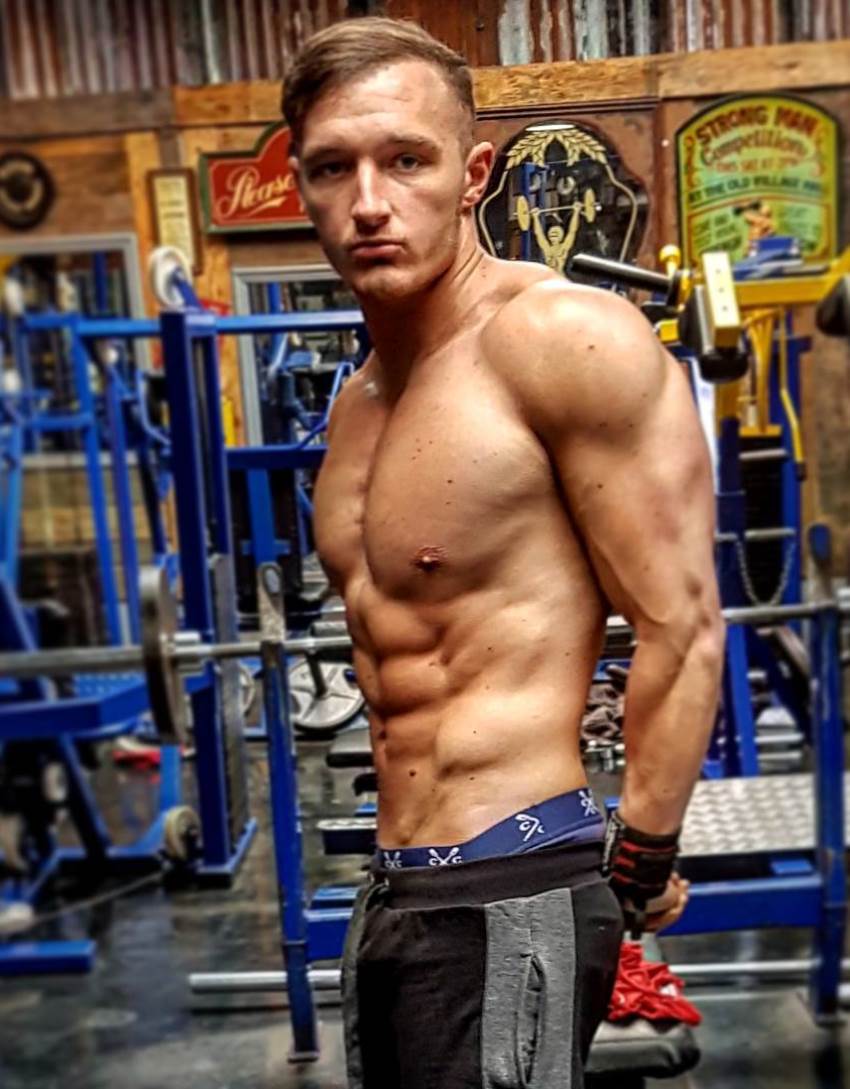 Scott Morrison
Personal Trainer, Model, Pro Men's Physique Athlete
Scott Morrison went from training at a local boxing gym at 11 years old to becoming a qualified personal trainer, muscle model, and the UK Ultimate Abs Champion.
However, his journey to stardom wasn't easy. Scott had to make sacrifices on his way towards building a great physique and achieving his goals.
Fighting through the ordinary to make a name for himself. Scott achieved his dreams of becoming a fitness model champion and entrepreneur. He now helps other live a healthier lifestyle and continues to improve his results as a Pro athlete.
This is his story:
---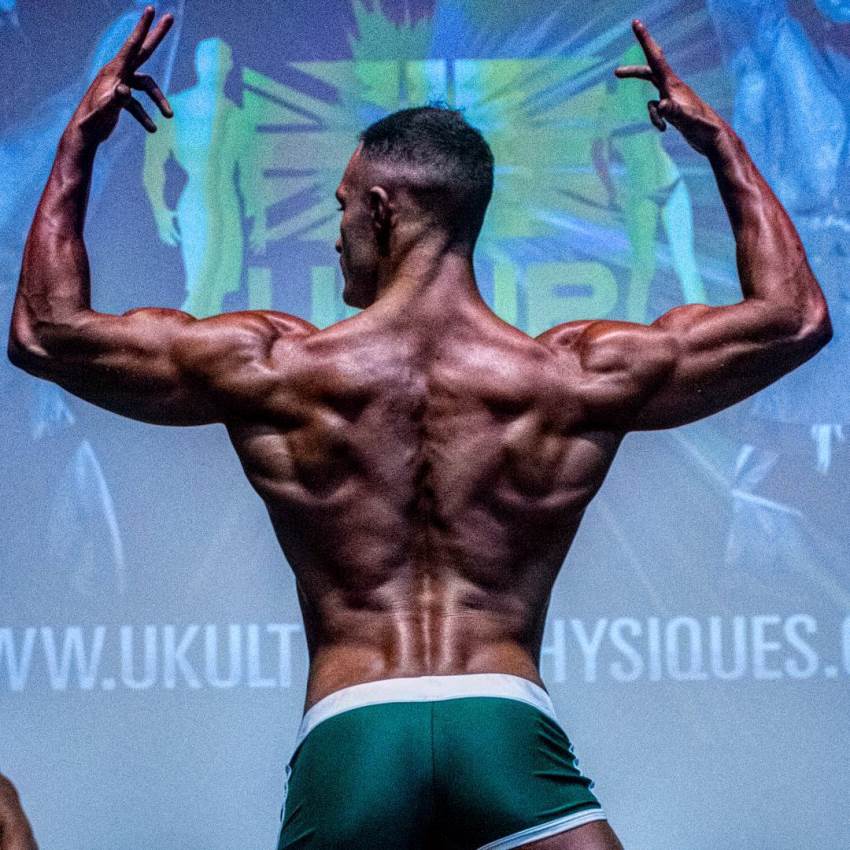 "Nothing stops you apart from yourself. Believe that."
Athlete Statistics
Full Name: Scott Morrison
Weight
Height
Year of Birth
Nationality
185 - 195lbs (83.9 - 88.5kg)
6' (183cm)
1992
British
Profession
Era
Personal Trainer, Model, Pro Men's Physique Athlete
2010
| | |
| --- | --- |
| Weight | 185 - 195lbs (83.9 - 88.5kg) |
| Height | 6' (183cm) |
| Year of Birth | 1992 |
| Nationality | British |
| Profession | Personal Trainer, Model, Pro Men's Physique Athlete |
| Era | 2010 |
---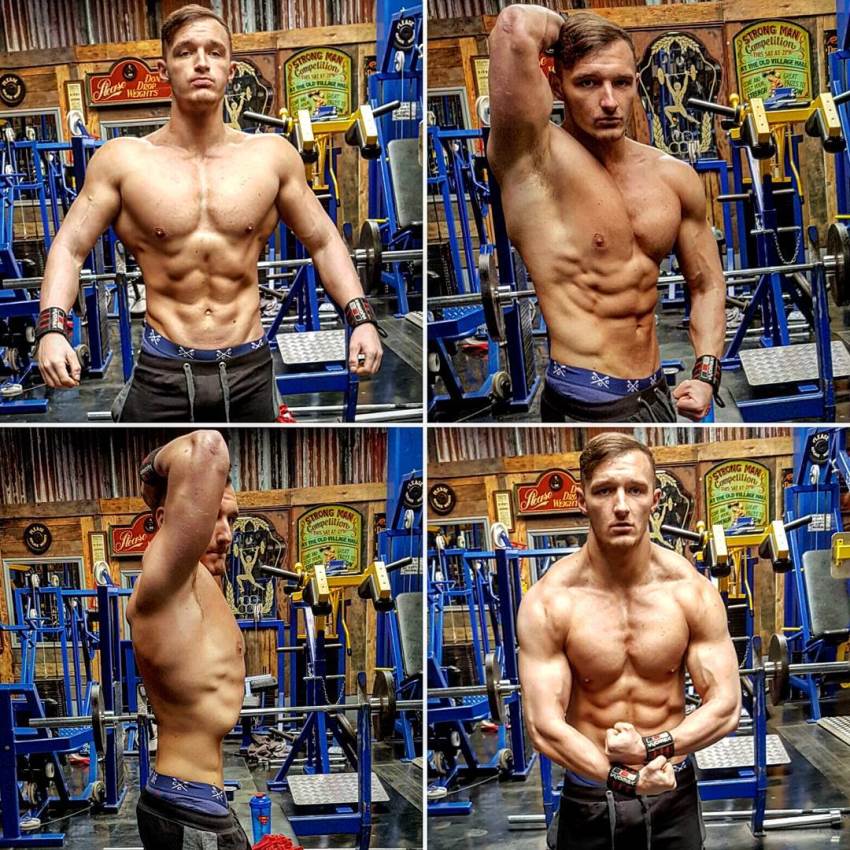 "I'm a completely changed person to what I used to be… people get to change. People get to get better. So do it."
Accomplishments
2016 UKUP British Finals – 1st
2016 UK Ultimate Abs – 1st
2016 Muscle Model Competition – 3rd
2016 Physique Competition – 5th
---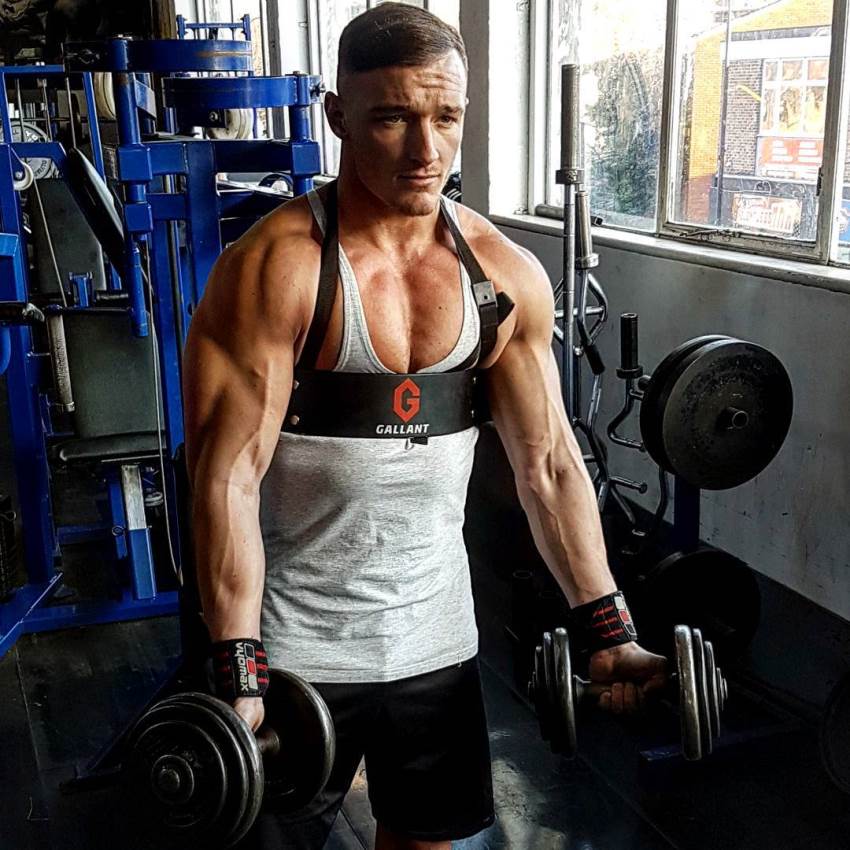 "You decide your attitude when you wake up in the morning. Nobody else. Not the guy/girl who treated you wrong, not the people who dislike you and disagree with your actions, not the narrow-minded people who don't see the bigger picture – you do."
Biography
Local Boxing Gym
Born in 1993, Scott Morrison grew up in Warrington, UK. As a child, he was interested in boxing, from which he transitioned into bodybuilding and overall fitness training at the age of 11.
After 3 years, Scott started to notice"bigger guys" training in his local gym. It was at that point the youngster started lifting weights in a bid to emulate his peers, and this is where his passion for the sport was "born".
---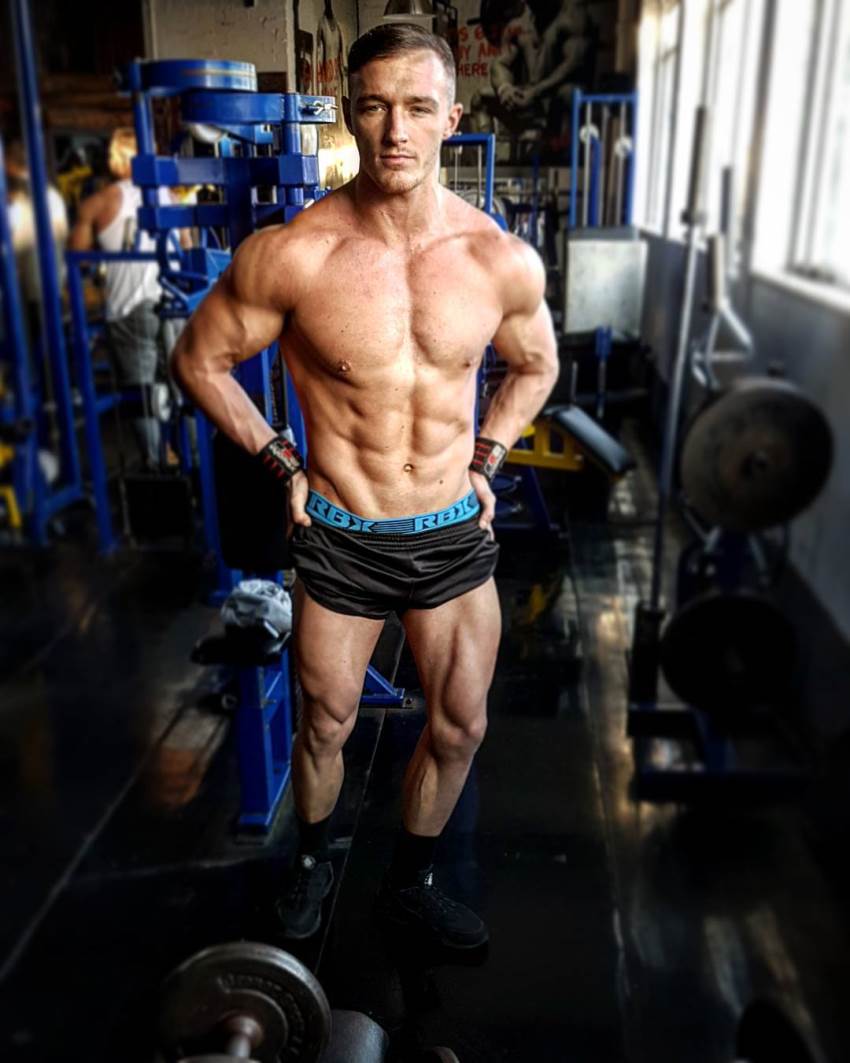 ---
Competitions
Scott continued training in the gym throughout high school, and his body started to change dramatically. But it wasn't until his early 20's that he started thinking about competing in a show.
He took part in his first show at the age of 24, and soon after that, the fitness-competition lifestyle became the only thing he "thought about". According to Scott, his passion for competing took over his life, and it became his main priority.
After winning a few local shows, Scott competed on a bigger stage for the first time. It was the UKUP British Finals, and among the 18 competitors, Scott was proclaimed the winner. One event led to another, and Scott soon started piling up great results in different shows, which landed him numerous opportunities within the UK as a fitness athlete.
Motivated by his success at the UKUP British Finals, Scott continued training for new milestones. One year after the event, he won another title – UK Ultimate Abs Champion.
A Great Path
After the UKUP British Finals, Scott took a break from competitions so he could work on gaining his personal trainer certification. After several months of attending the course, Scott became a fully qualified coach.
Scott was proud of everything he managed to accomplish at such an early age. He decided to spread his knowledge to others by opening a personal training business.
Thanks to his deep understanding of nutrition and training, Scott has helped a number of clients change their physiques for the better. For the future, Scott hopes to expand his business and reach more people around the world.
Scott's philosophy on training; "Why do we train? The simple answer is for happiness! For me, training should be enjoyable and something you look forward to doing." – Scott Morrison
---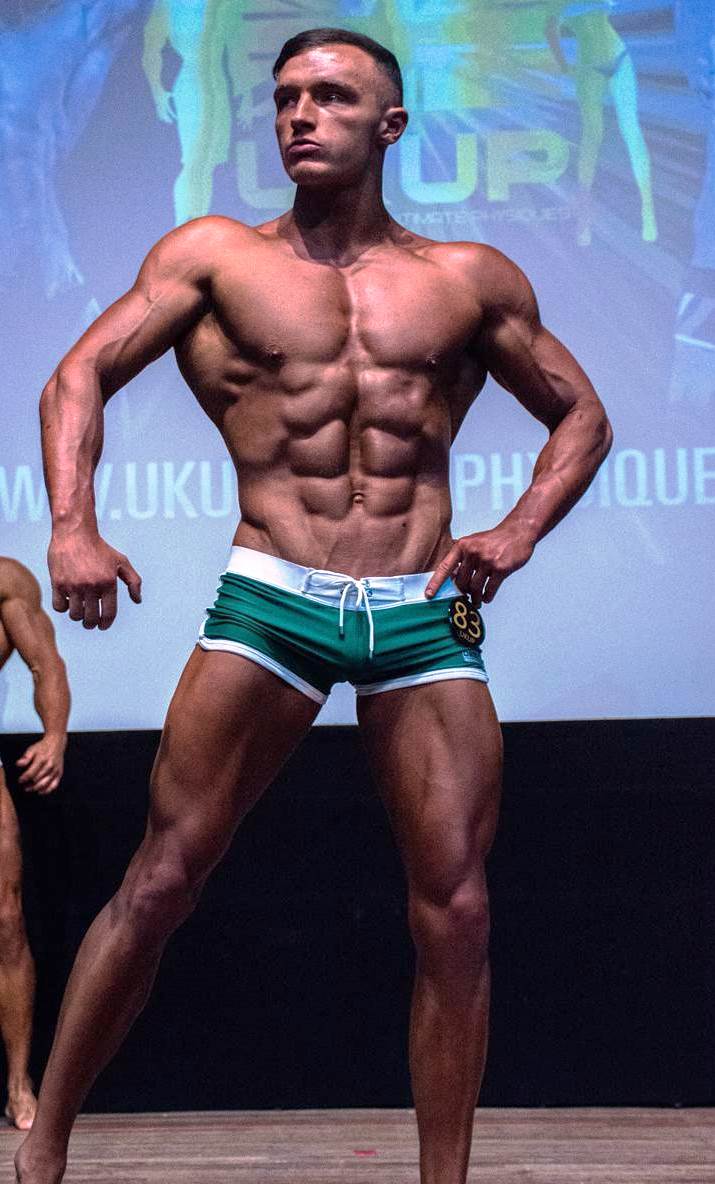 "It's important to keep warm when training. Don't risk injury for ego."
Training
Tone vs Size
When he's looking to increase the size of a particular muscle, Scott will always go heavy and aim for 6-10 repetitions. Sometimes he'll add a couple of drop sets in order to maximize the muscle tear down.
However, when he's prepping for a competition or wants to tone a certain muscle, Scott likes to lower the weight and "hit" 15 or more reps. This is one of the best ways to accentuate the muscle, according to Scott.
Scott's Favorite
One of Scott's favorite exercises is the hanging leg raise. He believes this is the best exercise for the abdominals and core. By keeping the legs straight, and by avoiding swinging, the hanging leg raises will "work wonders" for abs in both the appearance and core strength, according to Scott.
The "trick" Scott likes to use when performing this exercise is to engage the lats slightly when raising legs and when returning them to the start position. That way, it's much easier to avoid cheating and swinging, says Scott.
Another one of Scott's favorites is the bent over row with a slight variation. Scott likes to perform the exercise as he would perform a regular T-bar row, but with his back slightly less bent. This way, his upper back is more engaged, meaning it's great for developing the trapezius.
Switching it Up
Scott isn't a believer in sticking to the same workout routine, he's continually changing and improving his training methods to make sure his muscles are being put under new stimulations to keep strengthening them. Generally, he'll train with higher training volume when looking to add muscle.
Scott's week of training looks something like this:
1st Day – Legs
2nd Day – Chest and Biceps
3rd Day – Cardio/HIIT
4th Day – Back and Triceps
5th Day – Shoulders, Traps
6th Day – Cardio/HIIT
7th Day – Rest
---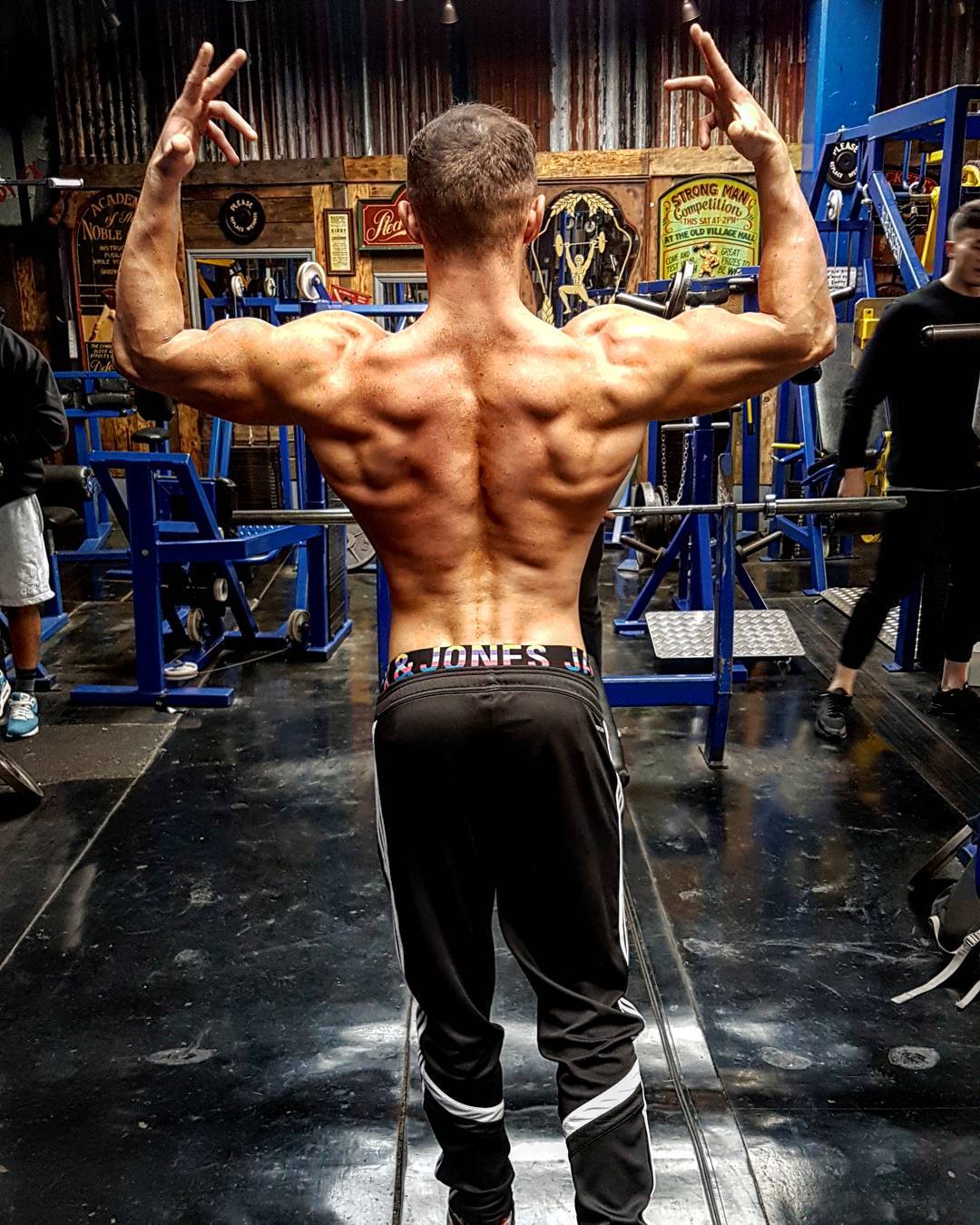 Nutrition
When he's in the off-season, Scott doesn't like to put on a lot of extra weight. According to him, he's not a fan of a "dirty bulk". He rather prefers to keep his meals healthy and balanced while eating a caloric surplus.
When it comes to competition prep, Scott lowers his calorie intake significantly, sometimes below 2000 calories. He believes this way fat is burned more quickly.
Scott also keeps his protein intake high throughout his competition prep because it's necessary for preventing muscle breakdown. He will take around 1 gram of protein per lbs of bodyweight when in the off-season, and 1.5-2g of protein when preparing for a competition.
Meal Plan
Scott's daily meal plan might consist of:
1st Meal: 6 Egg Whites, 2 Whole Eggs, Spinach and Peppers on the side, and later Oatmeal with Cinnamon
2nd Meal: (Pre-training): 8 oz. White Fish, 1 cup of Dark Leafy Greens and 7 oz. Sweet Potatoes
3rd Meal: (Post-training) 1-2 scoops of Wey Protein, later 4 oz. Chicken, 1 cup Salad, 1 cup Brown Rice
4th Meal: Protein Shake with an Apple and Almonds
5th Meal: 8 oz. Beefsteak, a cup of Greens, and some Rice Cakes
6th Meal: 7 oz. Ground Turkey tossed with Olive Oil and Vegetables
Supplements
Scott takes several supplements to stay in top shape throughout the year, including:
Whey & Casein Protein
BCAA's
Creatine
Fish Oils
Multivitamin
---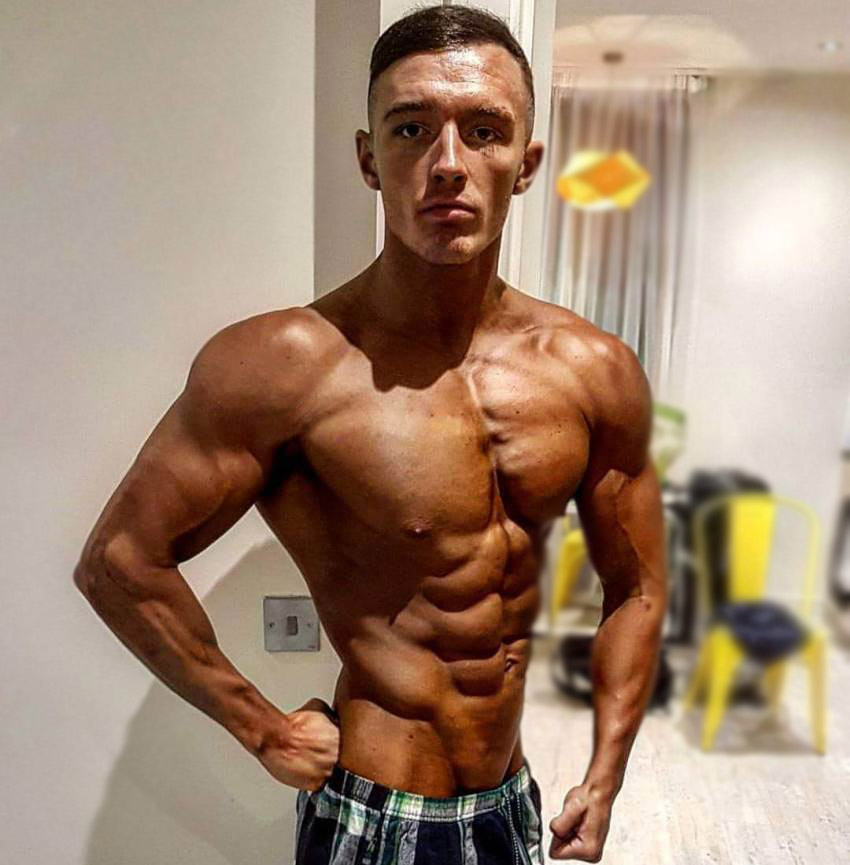 "This is a slow process. You can't take shortcuts in this game. Even with the use of "extras" you'll still fall short inevitably if you don't put the time and effort in. So work hard in the gym, get your diet on point, push yourself beyond limits and most importantly believe in yourself."
What we can learn from Scott Morrison
Scott knows the value of hard work. He says that if one is to be the best, he or she must be the hardest working person in the room. He wasn't blessed with the best circumstances, but he took a matter in his own hands and became a successful fitness competitor and entrepreneur.
Your mind is your only limit, and by working hard, you too could build a physique worthy of praise, just like Scott.
Motivational Message
Scott's message to everyone who wants to achieve greatness is:
"Always be the hardest working person in the room. You may not be blessed with immense genetics or intelligence, but one thing is for sure. You get to decide how much effort you put in. Be the best version of yourself! Push yourself day in day out to improve; never settle for what you have; strive for more and aim as high as you want. Who knows, someday you just might make it and if you don't, at least you can say you gave it a damn good go." – Scott Morrison