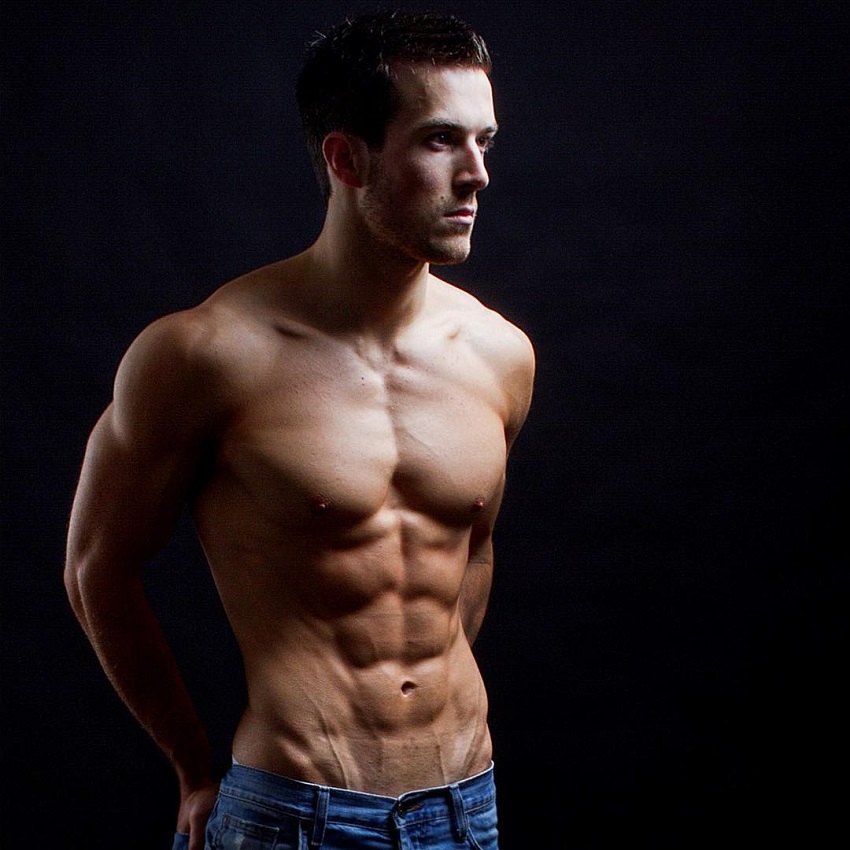 Scott Baptie
Sports Nutritionist, Fat Loss Coach, Fitness Model
Scott Baptie is a Sports Nutritionist and Fat Loss Coach from Aberdeen, a port city in Scotland. Scott has been working as a personal trainer for years, but this wasn't always the path he'd planned to take.
Growing up, Scott was an enthusiastic sportsman. But while he was strong and active, Scott wasn't happy with how his body looked. In his words; "I never had a six-pack and I always carried a little extra flab. When I went to university, I gained 'the freshman 15' ". 
During university, Scott set out on learning more about weightlifting and nutrition to lose his body fat. He quickly started seeing progress once he adopted a new fitness routine. Heavy weightlifting made his body firm and strong, while his new diet gave him the lean look he'd always wanted.
Ultimately, seeing his own progress inspired Scott to help others achieve the same. Taking on a new role of a personal trainer and fat loss expert, Scott has since transformed both his life, as well as the lives of thousands of people he's trained.
This is his story:
---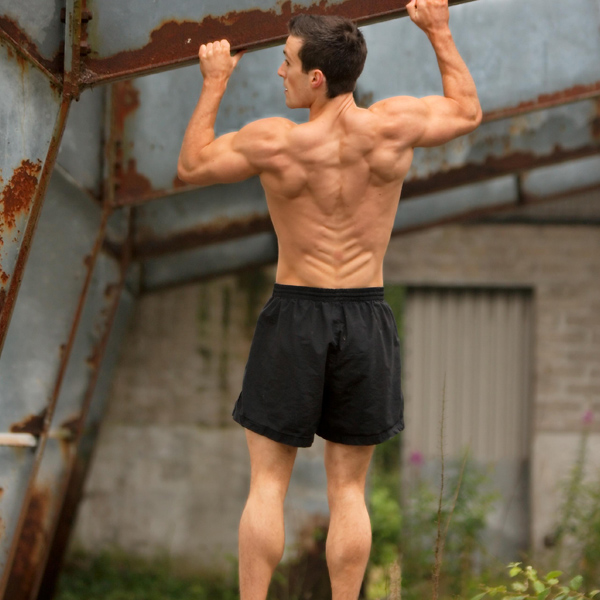 "It is always a case of 'grass is greener on the other side'. When I am cutting, I long to be bigger and have more freedom with my diet. When I am adding mass then it is the opposite, I want to be ripped. "
Athlete Statistics
Full Name: Scott Baptie
Weight
Height
Year of Birth
Nationality
165 - 175lbs (74.8 - 79.4kg)
5'8" (172.5cm)
1986
Scottish
Profession
Era
Sports Nutritionist, Fat Loss Coach, Fitness Model
2010
| | |
| --- | --- |
| Weight | 165 - 175lbs (74.8 - 79.4kg) |
| Height | 5'8" (172.5cm) |
| Year of Birth | 1986 |
| Nationality | Scottish |
| Profession | Sports Nutritionist, Fat Loss Coach, Fitness Model |
| Era | 2010 |
---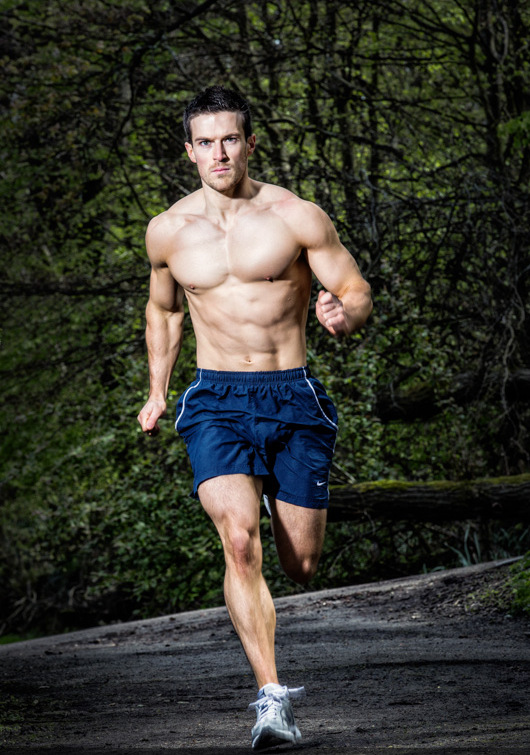 Accomplishments
Sports Nutritionist
Fat Loss Coach
Magazine Cover Model
---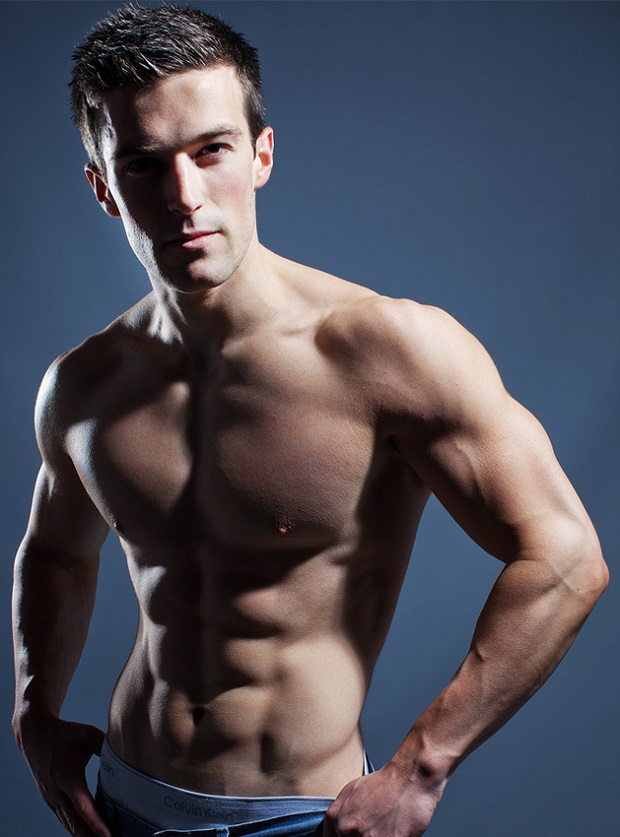 "The gym is a hard place to measure success. When you play sport you can measure your performance by winning, being selected for teams, representing your country etc.

When you train in the gym for functionality, health and aesthetics then it is harder to gauge success unless you compete in power/weight lifting or bodybuilding."
Biography
Scott Baptie's Background
Scott's been involved in sports and disciplines since his days in primary school. His passions grew further over the years, leading Scott to play some of the school sports competitively.
"I've been into sports since I was young and played competitively in several different teams at school."
However, one thing that always bothered Scott was his physical appearance. Although strong, Scott was lacking the aesthetics such as ripped abs. In order to lose fat and build more muscle, Scott decided to step into the weight room. It was at this point, his fitness journey began.
---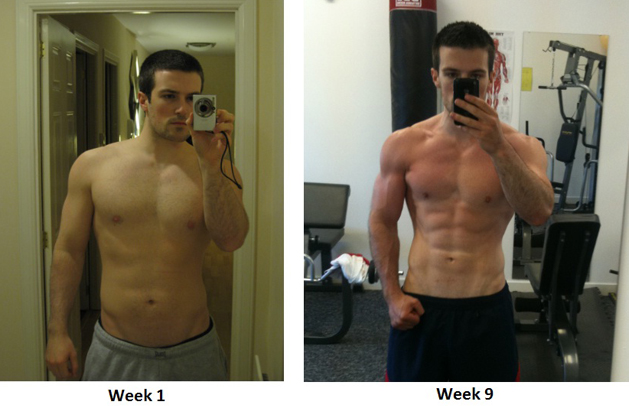 ---
Scott's Journey in Fitness
As soon as he finished his first workout, Scott knew it was something he would keep doing. The thrill of pushing his last two reps, along with 'skin-tearing' muscle pumps, made Scott enthralled with the fitness lifestyle, more so weightlifting.
Throughout the years, Scott's passion for lifting weights only grew stronger, and so did his physique. Ultimately, he decided to start a career in the industry – working as a model and personal coach.
---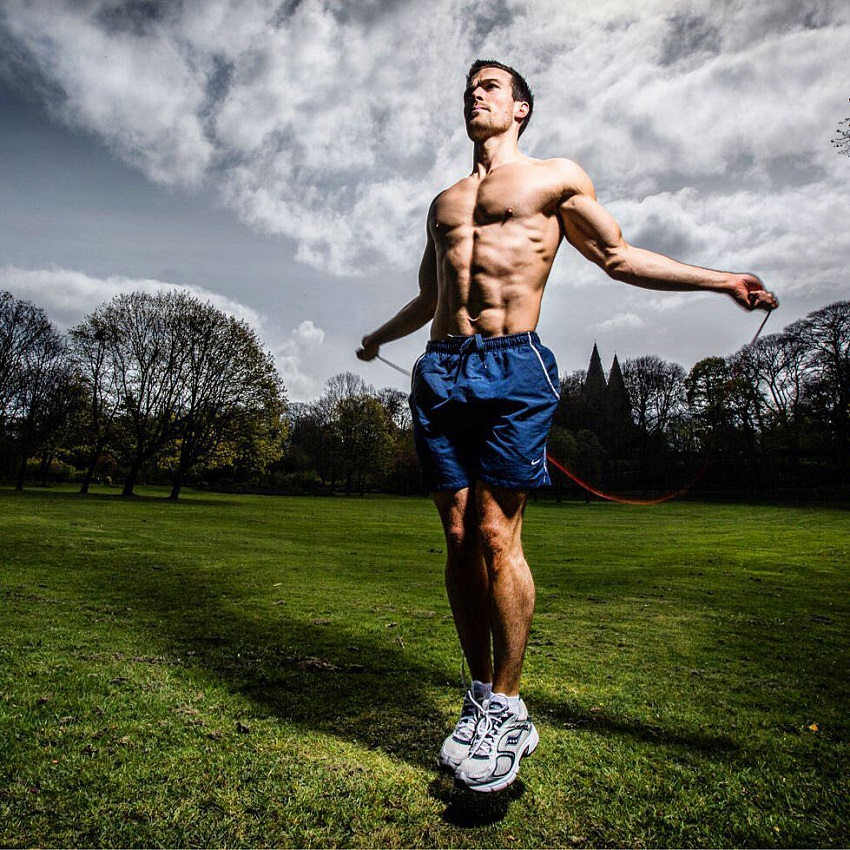 ---
Becoming Successful
Scott's success didn't happen overnight, there were a lot of ups and downs and failed attempts. But with his dedication, passion, and commitment, Scott eventually became a fitness model and trainer like he'd planned.
He now works in the industry he loves, motivating and pushing others to get out there and work hard towards their goals. More importantly, Scott helps people completely transform their lives through his professional advice.
 "I am fortunate enough that I now work in the industry I love as a nutrition consultant, with a bit of fitness modeling on the side."
With his expertise in fitness and an awesome physique, there's much more to hear and see from Scott Baptie.
---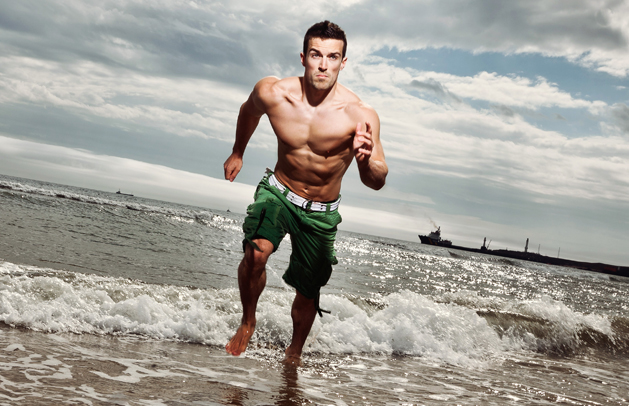 Training
9-Week Training Program
Scott's been following an intense workout program created by Neil Hill, Flex Lewis' coach. The program lasts 9 weeks in total, after which Scott takes a one-week break to recover from the sheer training intensity.
During the first week, Scott follows a 5-day workout split where he trains his chest, arms, legs, back, and shoulders. The first week focuses on heavy compounds movements in the 8-10 repetition range. When the second week comes, Scott starts mixing compounds with isolation exercises. His rep range increases to 12-14 at this point.
During the third week, also known as the "total annihilation week", Scott uses only isolation movements. This is where the intensity gets to a whole new level, as Scott does up to 50 reps per set. After the third week, Scott repeats the whole cycle for 9 weeks, and then takes one week off from training.
"You follow this cycle for 9 weeks then take a rest week. It is a killer and I curse the inventor of this every time week 3 rolls around… in a good way! I throw in the occasional cardio and abs session every few days."
Scott's Take on Cardio
When it comes to cardio, Scott likes to mix his routine up. When he's in the gym, he'll do all the standard cardio exercises, such as the treadmill, bike, and kettlebells.
However, Scott's favorite forms of cardio are those that he does outside of the gym – including sports, long bike rides, and hiking.
---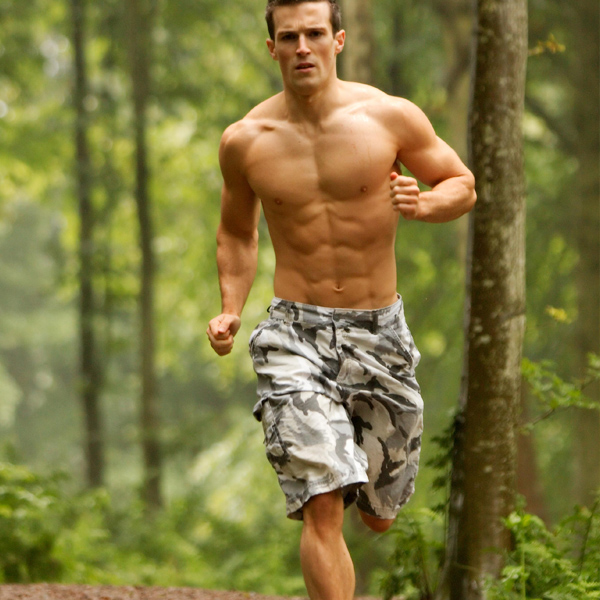 Nutrition
A High-Protein Diet
Scott describes himself as an endomorph. This means, his body doesn't tolerate carbs very well. As a result, Scott likes to stick to a moderate-carb, high-protein, and moderate-fat diet.
He consumes the majority of his carbs in the morning and around workout time. This gives him the energy to perform at his best while in the gym.
His other meals are mostly high-protein foods with a lot of omega-3 healthy fats. Scott also eats a lot of green vegetables on the side to get the essential vitamins and minerals.
At the end of every week, Scott will reward himself with his favorite meal. As he says; "I am a staunch believer in the weekly reward meal and anyone on my facebook page will see that I like to go to town with these."
Scott Baptie's Supplement Stack
Whey Protein Isolate
Post-Workout Recovery Supplement
Multivitamin
Glutamine
BCAAs
Pre-Workout
---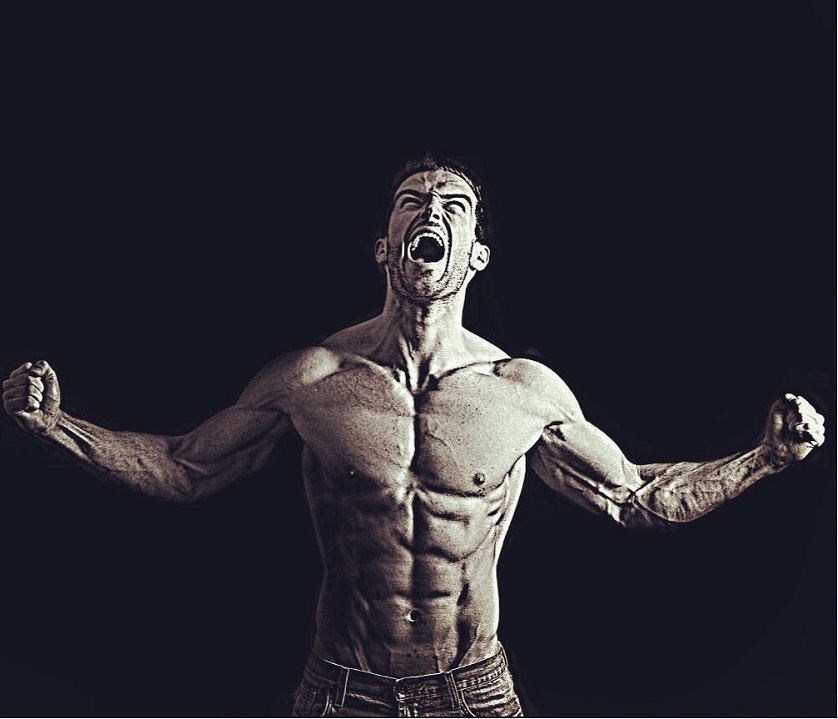 Idols and Influences
One of the early influences on Scott's fitness journey was Whitney Reid, a well-known fitness icon.
Here's Scott talking about Whitney; "I once watched a video with Whitney Reid called "how to be a fitness model" and that video really made a great impression on me. That was when I decided to take my passion for the gym to the next level and try and do some fitness modeling." 
Other bodybuilders and fitness models who inspire Scott are Shaun Stafford, James St Leger, Luke Hasslett, Jamie Alderton, Olly Foster, and David Kimmerle.
---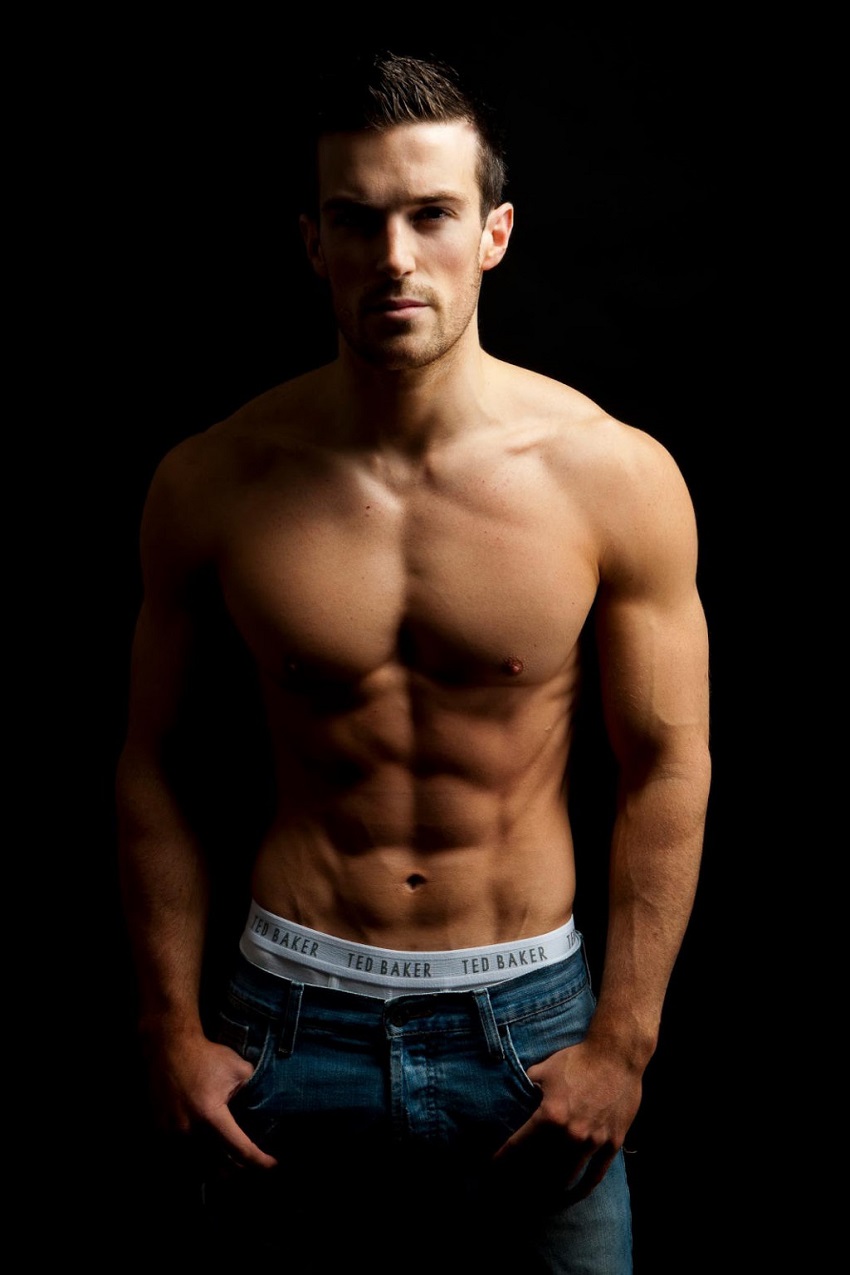 What we can learn from Scott Baptie
Looking through Scott's career, one thing we can see is that he's a believer in hard work  – both in and out of the gym.
To achieve a body like Scott's, you need to train with a lot of volume and intensity. It's also necessary to keep a good form and posture to achieve balanced and healthy muscle growth. By making your workouts as intense as possible with heavy weights or high reps, you'll make your physique grow.
When it comes to diet, a balance of complex carbs, lean proteins, and healthy fats is always the ideal option. With intensity in the gym, structured nutrition, and good sleep, you'll be well on your way to building an awesome physique – just like Scott's.