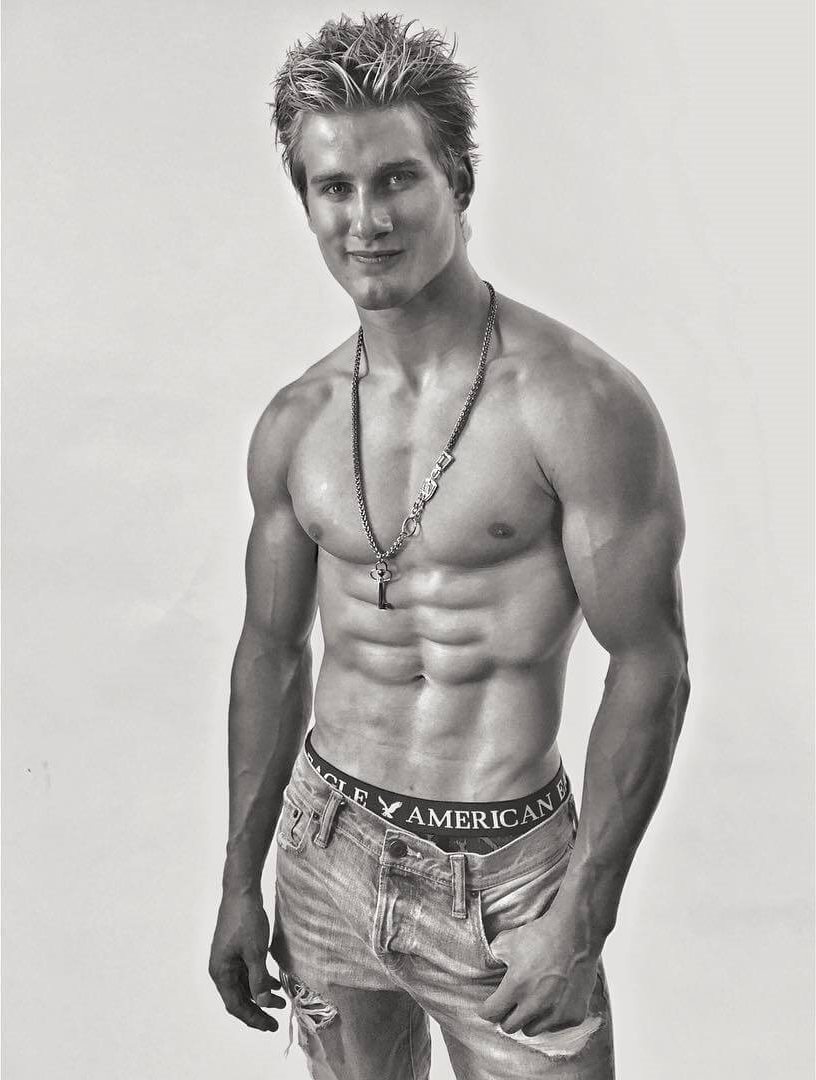 Sage Northcutt
MMA Fighter, Physique Competitor
'Super' Sage Northcutt rose to mainstream fame when he was signed to the UFC in 2015.  A multi-talented athlete, who won major titles in Kickboxing, Karate, MMA and physique competitions, all whilst in his teens. It's fair to say this Texan has more than earned his 'Super Sage' alias.
Among the athletic achievements Sage Northcutt also studies Petroleum Engineering at a prestigious school.  This fighter, model and engineer has one of the greatest physiques in the UFC. And what's more, a truly astonishing approach to training and life we could all learn a thing or two from.
---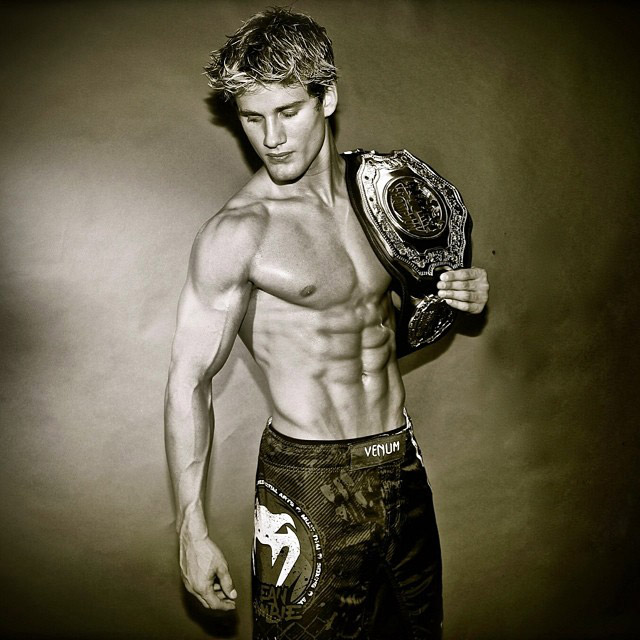 Accomplishments
Mixed Martial Arts
| Date | Opponent | Result |
| --- | --- | --- |
| July 9, 2016 |  Enrique Marín | Win |
| January 30, 2016 | Bryan Barberena | Loss |
| December 10, 2015 | Cody Pfister | Win |
| October 3,2015 | Francisco Trevino | Win |
| August 28, 2015 | Rocky Long | Win |
| November 22, 2014 | Gage Duhon | Win |
| May 22, 2014 | James Christopherson | Win |
| April 25, 2014 | Jacob Capelli | Win |
| April 20, 2014 | Tim Lashley | Win |
Karate
It's reported that Sage Northcutt has won over 77 world championships in karate since he started training karate at age 4 years old.  He has also completed:
Tae Kwon Do – third degree black belt.
Kajukenbo – third degree black belt.
Jiu-Jitsu – purple belt.
Kickboxing
His kickboxing record stands at 15 wins 0 losses.
Bodybuilding
Teen physique competitor. The year 2013.
NPC Europa Supershow (1st)
Texas State Championships (1st)
NPC Branch Warren Classic (1st)
Phil Heath Classic (1st)
---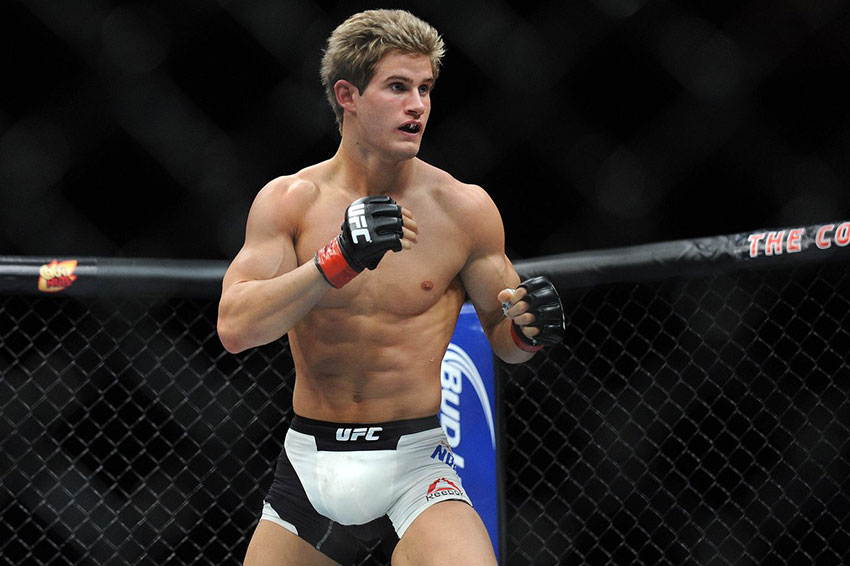 When I stopped competing I was in the 12-14 year old divisions. By that time, I had won a total of 77 World Titles. I pride myself on traveling all around the world and competing in numerous federations to win and compete against the best.
Biography
77 World Championship Titles
Sage Northcutt began training martial arts at the age of 4 years old. The fighter claims to have had over 3000 competitive fights since then. Sage's father, Mark Northcutt has been his lead coach and nutritionist since he began competing.  Sage started his career in martial arts after spending lots of time watching his sister and seeing the fun she was having.
By the time Sage was 5 years old, he had already started competing around the world. Travelling to various competitions in Russia, Ukraine, Ireland, Mexico and other places.
Being so active, Sage's abs started appearing by as young as 5 years old. This was a by-product of his already intense training regimen, strict diet and regular competitions.
He gradually transitioned from karate to jiu-jitsu through 9 to 11 years of age. He was the youngest person to ever appear on the cover of Sports Karate Magazine, at the age of 9. He was later inducted to the Black Belt Magazine Hall of Fame for his martial arts achievements later in 2012.
---
A young Sage Northcutt, aged 7.
---
MMA Career
Sage began his amateur MMA career with a loss. Following this though, he would go on to win 5 amateur fights and eventually get signed to the UFC.  
At the time of joining, Sage was the youngest fighter on the UFC roster. In his personal life, Sage has begun to move away from studying at college to focus on his mixed martial arts career.
His first UFC fight (against Bryan Barberena) is surrounded by controversy. Sage lost the fight via submission, however, he claimed the loss was due to strep throat. This didn't go down well with his Barberena, who believes Northcutt was making excuses.
In 2018, Sage opened a new chapter in his career by signing with ONE Championship.
---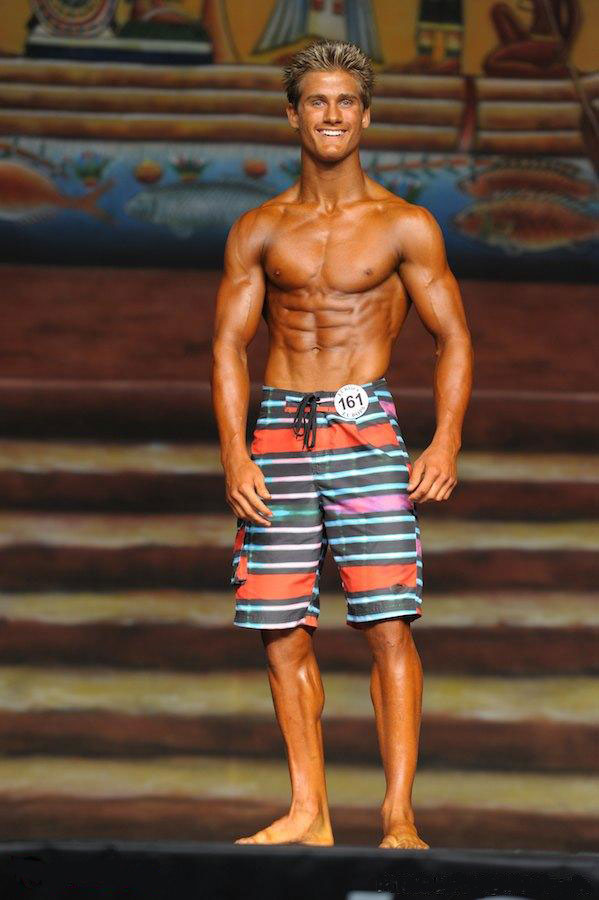 Physique Competitor
Sage has competed in two physique competitions in his teens. He won both Teen Phsyqiue at the NPC Europa show in Texas and also the Texas state championships. There is little chance that Sage Northcutt will compete as a bodybuilder in future however, as he is already having to balance his demanding college course and MMA training.
---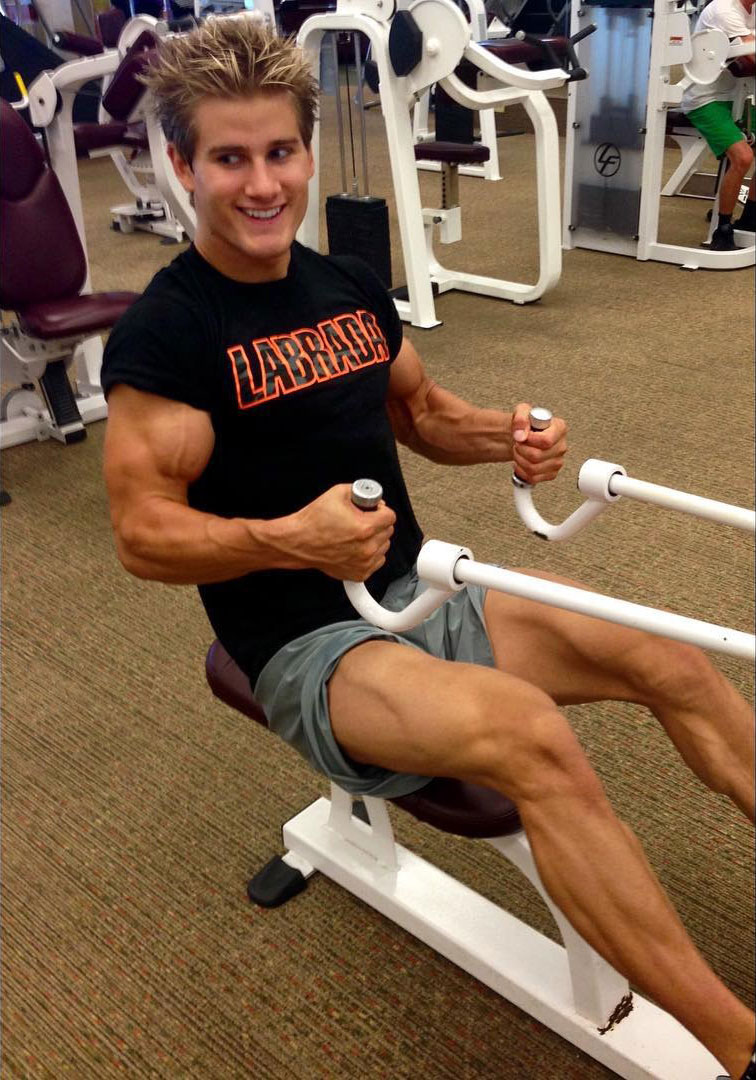 Now, my weight training is chest, shoulders and triceps on one day, then legs the next (super heavy squats). Then I skip a day. Then, back and biceps (for back I always do deadlifts unless it's close to a fight). I really have always trained like a powerlifting but very fast sets. I'm usually out of the gym within an hour.
Training
As well as the weight training, Sage also trains his martial arts. He hits the gym at 10am most days for boxing or jiu-jitsu, and then heads back later to focus on wrestling or weight training.
He started lifting weights at the age of 9, and has always believed in lifting heavy and training fast. His 5 rep max for squats is at 405lbs, with his deadlift at 450lbs for 5 reps.
Pre-Fight Training
Leading up to a fight, Sage enters a camp phase. This is where he'll train two or even three times per day to prepare his body for the big night. At this point, he'll spend most of his time sparring and practicing techniques.
Pre-contest training is notoriously difficult, as Sage is usually cutting weight during the process. Training daily while on a caloric restriction isn't easy, but it's these times that make or break a true champion.
Sage Northcutt Back and Biceps Workout
As an MMA fighter, Sage is into the use of speed and force. In his training, he does a variety of weights and reps as a way to boost his explosiveness and quickness during the workout and to build raw power. Here's how his back and biceps workout routine looks:
Sumo Deadlifts, 3 sets of 5 reps
T-Bar Rows, 3 sets of 8 reps
Chinups with V-Grip Bar, 3 sets of 10-15 reps
Chinups with Hand Towel, 2 sets of 10-15 reps
Straight Bar Curl, 3 sets of 8 reps
Underhand Pulldown, 3 sets of 8-10 reps
Reverse Curl, 2 sets of 8-10 reps
---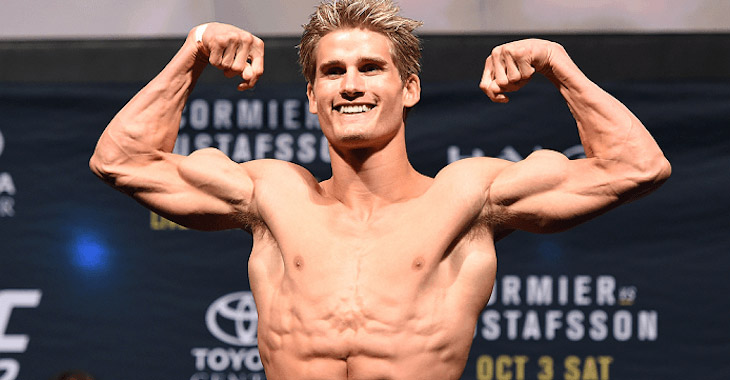 "I know how hard I've trained since I was a little kid. I've been dieting for 15 years. This whole time I've been on strict diets, eating right and training hard. I've worked to be where I am right now. Since I was 4, I've been eating egg whites, fish, grilled chicken, rice, vegetables, super lean hamburger meat, foods like that, ever since I was just a little kid. I was drinking protein shakes back then."
Nutrition
Sage's diet consists of 5 meals per day. He generally has a couple of pounds of lean meat, with brown rice and vegetables. He tops this up with whole grain breads and fruit, added to meal replacement shakes. Sage has been on a healthy diet since he was 4 years old. He still uses the same shakes today.
Sage Nortcutt Diet Plan
Sage makes sure to eat balanced meals as a part of his daily nutrition. This has allowed him to stay incredibly lean all year round. Planning and preparing his meals in advance has also helped Sage go up or down weight classes for his fights. Here are some of the typical meals that he eats:
Turkey burger with brown rice and vegetables
Beef with sweet potatoes and vegetables
Scrambled eggs with potatoes for breakfast
Muffins as a pre- or post-workout meal for replenishing glycogen
Supplements
In terms of his supplementation Sage has protein shakes, BCAA's and glutamine. He's also come under a lot of criticism in terms of supplementation, with many, including other MMA fighters accusing him of using performance enhancing drugs. These accusations however, have never amounted to anything. With Sage being the subject of a string of random drugs tests and none coming back positive, it's safe to say that it's all in the genetics (and tireless training) with Super Sage.
---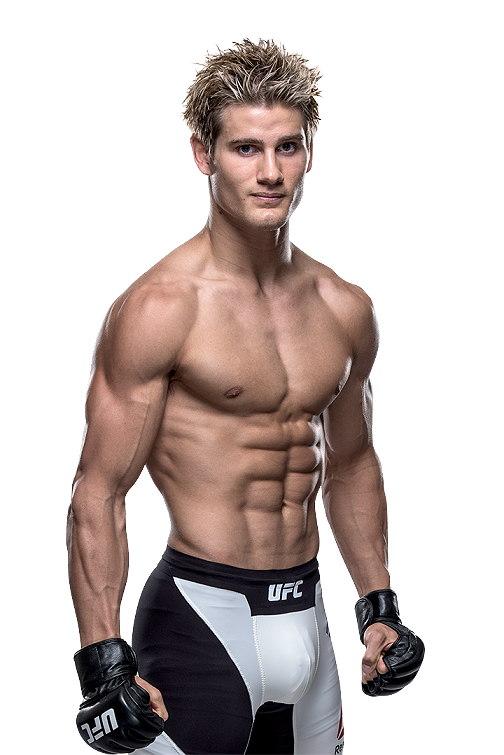 Idols and Influences
My faith in God had always been important to me. When I was about 11 or 12 years old, a minister friend of our family told me and my dad that I should use martial arts as a platform (that God was providing me with) to share the gospel of Jesus Christ with others…whenever and wherever possible. Also, around the same time, I was at a Christian crusade and the minister who was preaching in front of the auditorium walked down the aisle and came up to me in the audience and told me that I would reach millions with the gospel.
---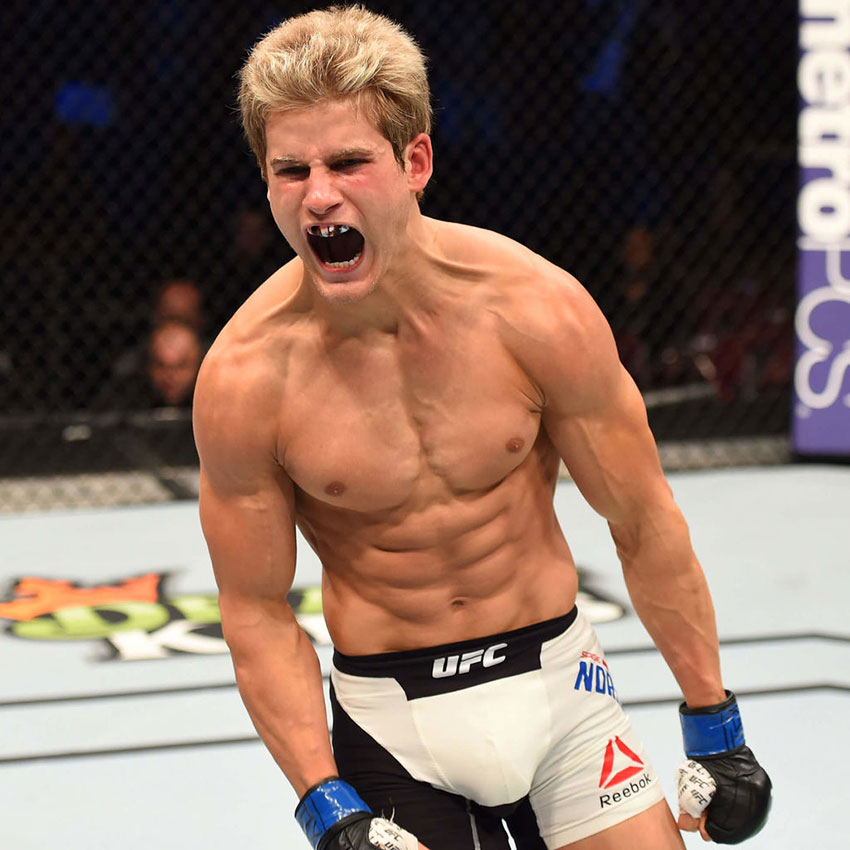 What We Can Learn From Sage Northcutt
You'd be forgiven for calling Sage Northcutt a bit of a golden boy. He excels in anything he seems to put his mind to, but, what this really shows is that with hard work, dedication and perseverance you can achieve greatly. Sage started young, but, age is just a number. Put in the hours and you will get the results.