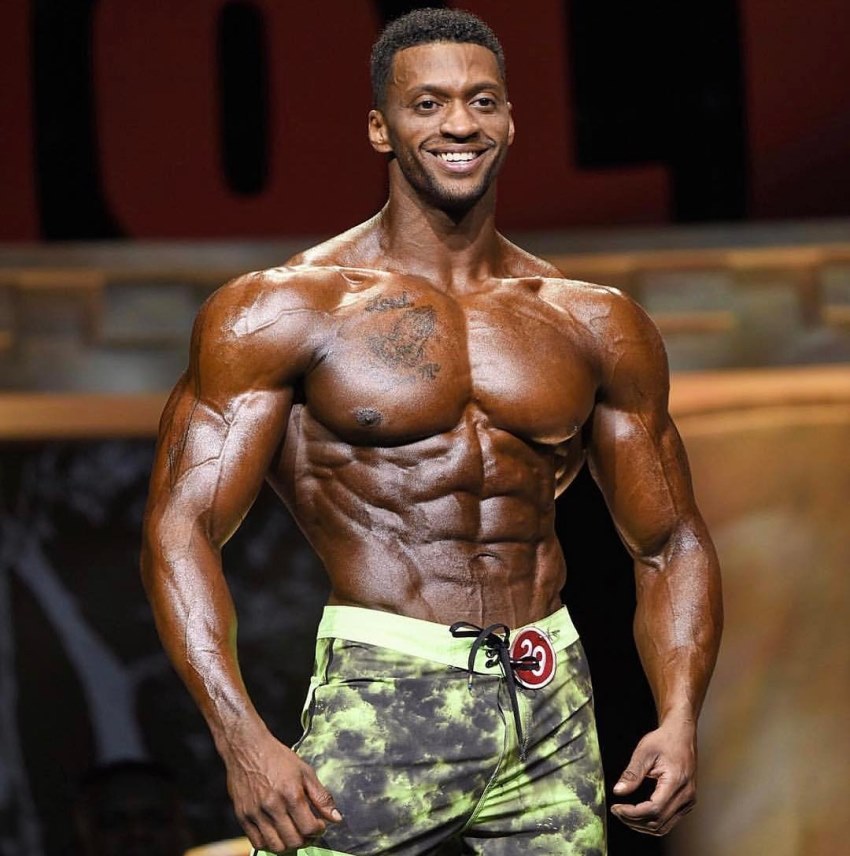 Raymont Edmonds
Professional Men's Physique Competitor, Fitness Model
Raymont Edmonds is an American professional Men's Physique competitor and fitness model. He started competing in 2014, making his debut at the NPC PA Natural.
Within just one year of competing in physique shows, Raymont earned his Pro Card at the 2015 NPC Nationals; winning both his class, and overall category.
From there, Raymont continued to climb the competitive ranks of the IFBB; placing highly in shows such as the 2017 New York Pro and the 2017 Pittsburgh Pro, where he qualified for the Men's Physique Mr. Olympia.
Raymont results on-stage has continued to rise since the very beginning of his career, and he doesn't plan on stopping anytime soon. Here are some of his best pictures, statistics, back training routine, and diet;
---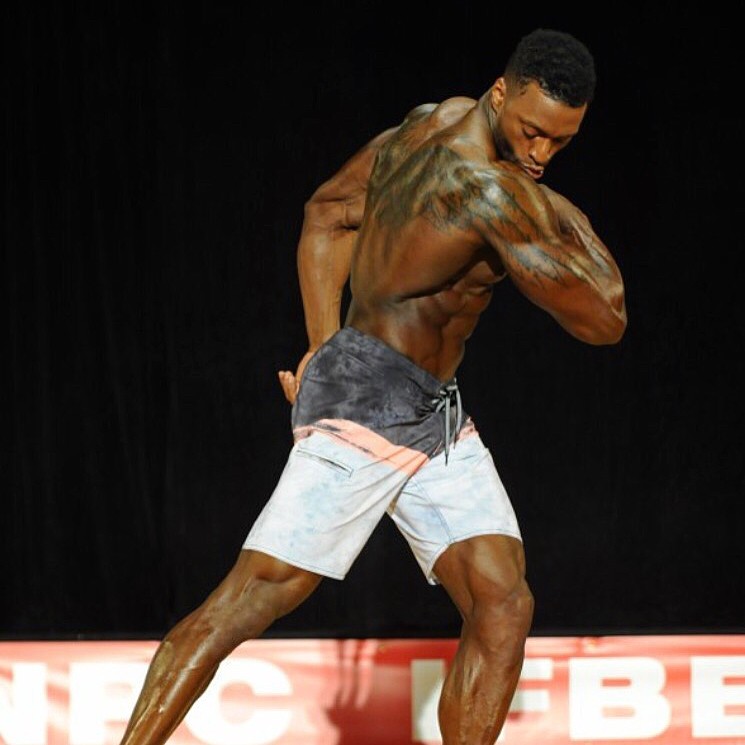 "In life, there's gonna be lost opportunities, lost possibilities, and feelings we can never get back. That's why I give it my all with this shit, so that there are very few left when it's all said and done!"
Athlete Statistics
Full Name: Raymont Edmonds
Nationality
Profession
Era
American
Professional Men's Physique Competitor, Fitness Model
2010
| | |
| --- | --- |
| Nationality | American |
| Profession | Professional Men's Physique Competitor, Fitness Model |
| Era | 2010 |
---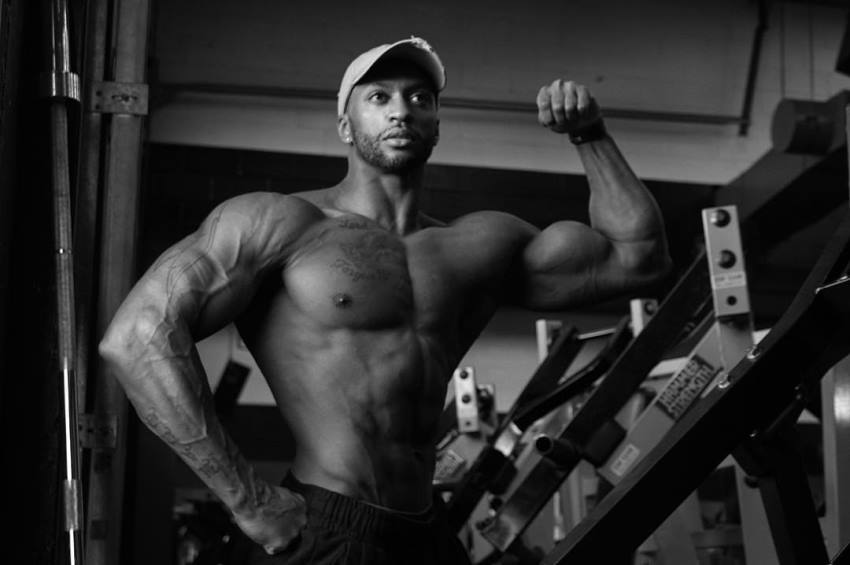 Accomplishments
Competitions
2017
Pittsburgh Pro, 1st Place – 

Qualified for the Olympia

New York Pro, Men's Physique, 2nd
Arnold Classic Ohio, IFBB Pro Men, 6th
2016
New York Pro, IFBB Men's Physique, 8th
Arnold Classic, IFBB Pro Men, 6th
2015
NPC National Championships, Physique, 1st place in Class F and Overall –

Pro Card Earned

IFBB North American Championships, Men's Physique Class F, 5th place
NPC Pittsburgh Championships, Physique Class D, 3rd
NPC Natural Ohio, Physique Class F, 3rd
2014
---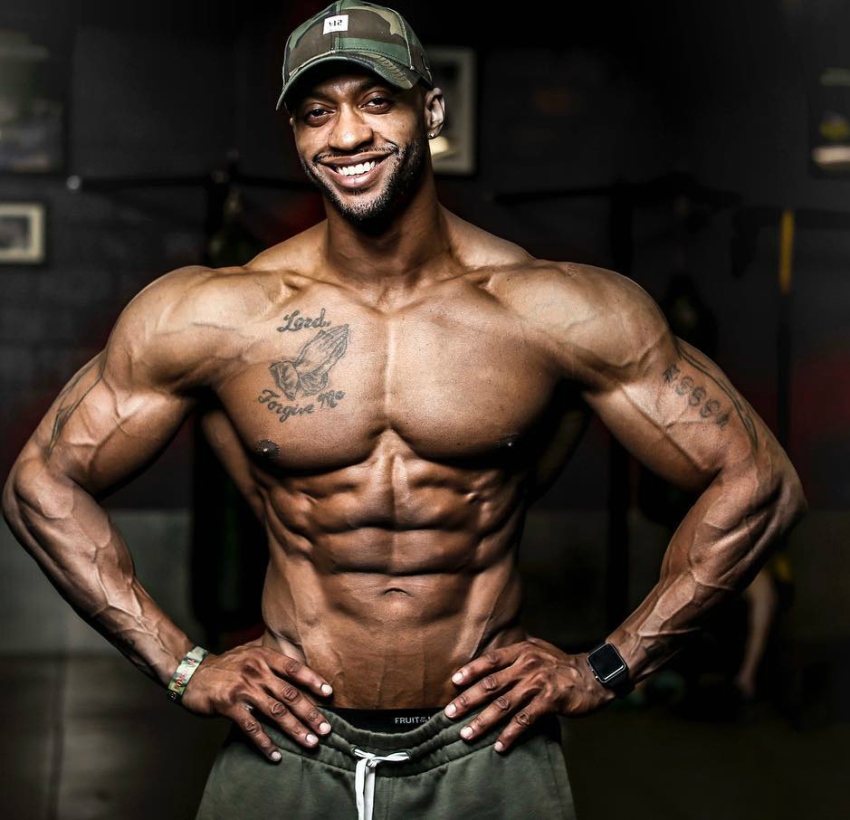 Training
Slowing Down the Workouts When Cutting
In the build-up to a competition, Raymont usually eases his training intensity off, to prevent an injury from occurring.
Otherwise, he lifts heavy weights, and also focuses on intensity; believing that these two aspects are even more important than volume when it comes to building muscle.
Raymont Edmonds' Back Workout
When it comes to Raymont's favorite body part to train, it's his back. He trains it three times per week, believing it's one of the crucial body parts for winning fitness shows.
He usually starts the workout with lat pulldowns, followed by several other exercises; each one consisting of 3-4 sets.
The workout;
Lat Pulldowns, 4 sets of 10-12 reps
Low Row Machine supersetted with Single-Arm Rows, 8-12 reps
Lying Rear Delt Machine, 3 sets of 8-12 reps
Deadlifts, 3 sets (225 lbs, 275lbs, 315lbs), 10-15 reps
---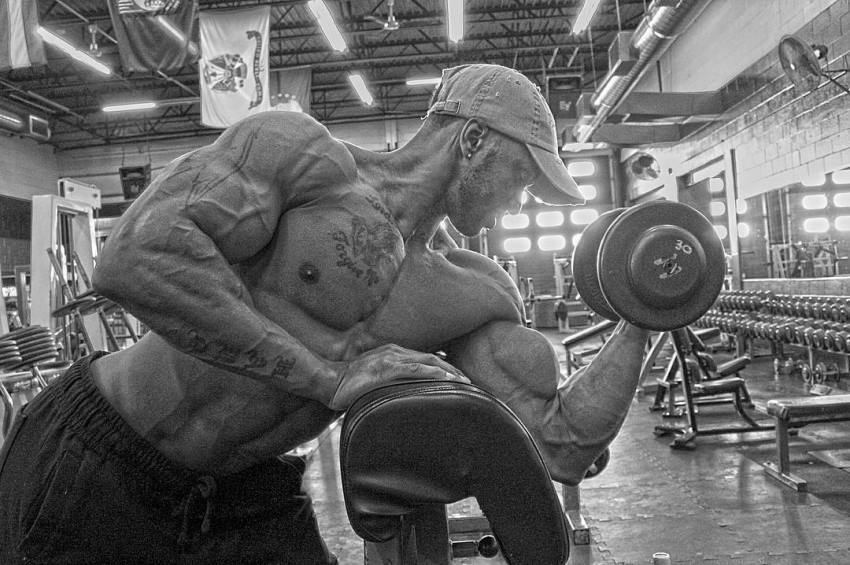 ---
Raymont Edmonds' Chest Workout
Flat Chest Press Machine, 3 sets of 10-12 reps
Incline Chest Fly Machine, 3 sets of 12-15 reps
Cable Pulling Upwards for Upper Chest, 3 sets of 12-15 reps
Incline Dumbbell Press supersetted with Resistance Band Incline Press, 3 sets of 8-12 reps
---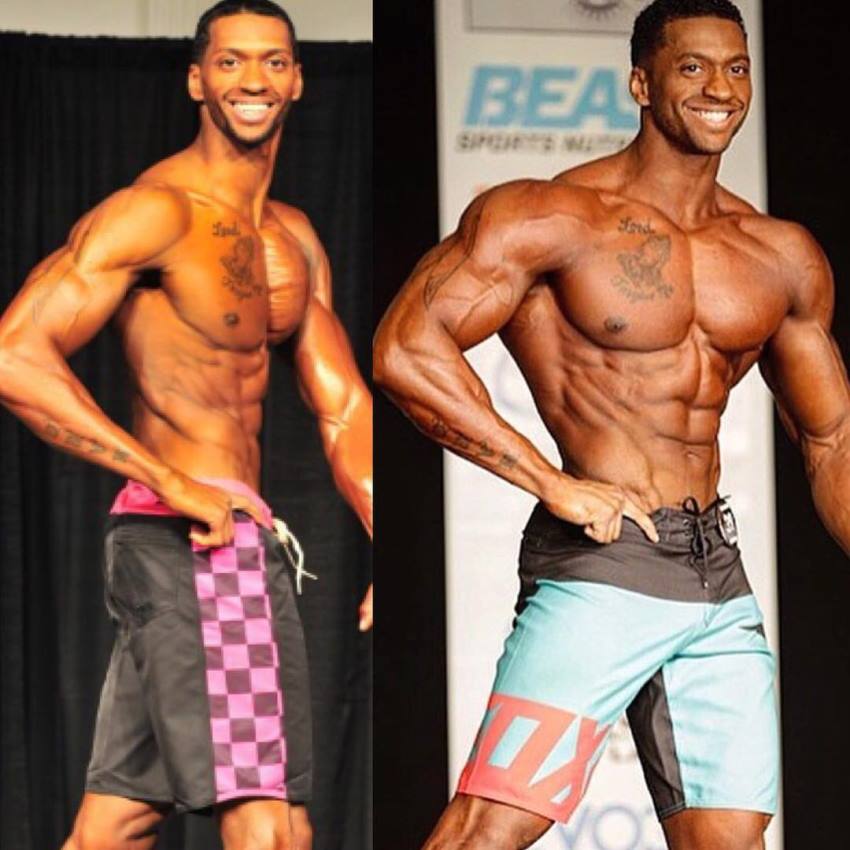 Nutrition
Discipline in Dieting
Raymont is known for having an incredibly ripped and conditioned physique, even when he doesn't compete. The reason behind this is his extremely disciplined and healthy diet.
Raymont only eats foods which are rich in micronutrients, avoiding everything that's made of empty calories. Some of his must-have foods are broccoli, lean beef, turkey breast, asparagus, wild salmon, sweet potatoes, avocado, and fruits.
---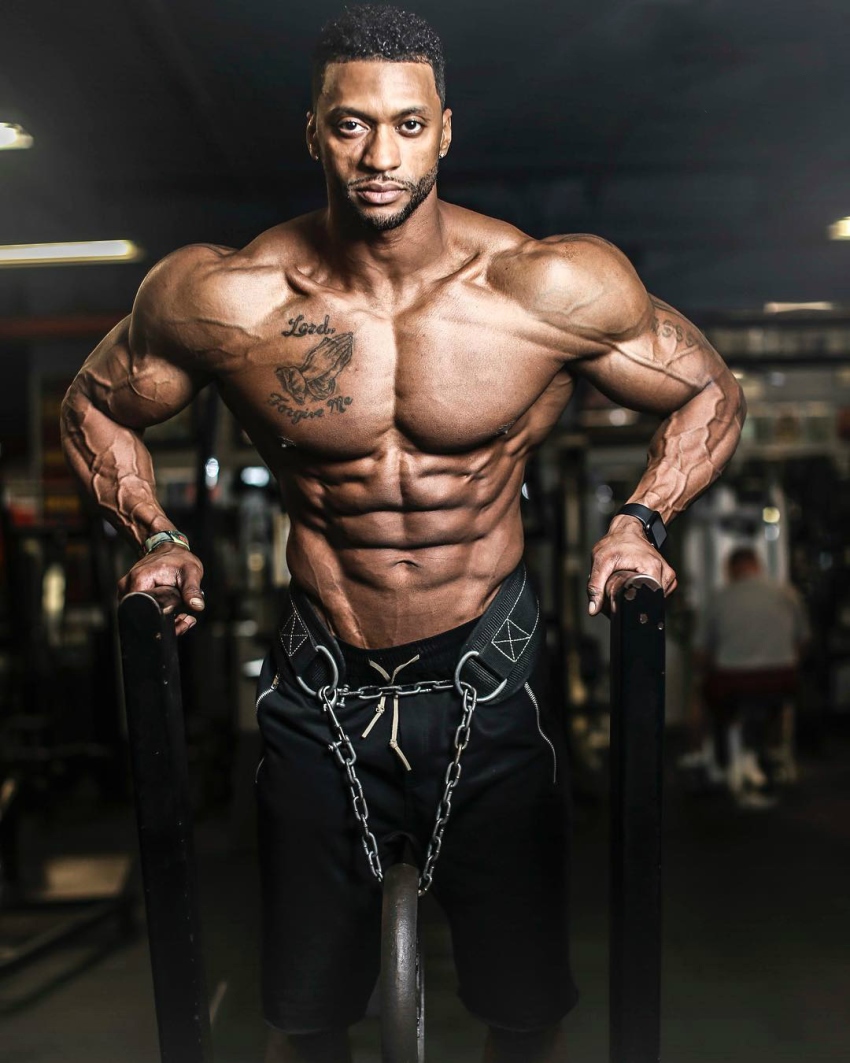 ---
Raymont's Supplementation Stack
Protein
Creatine
Glutamine
L-Carnitine
BCAAs
---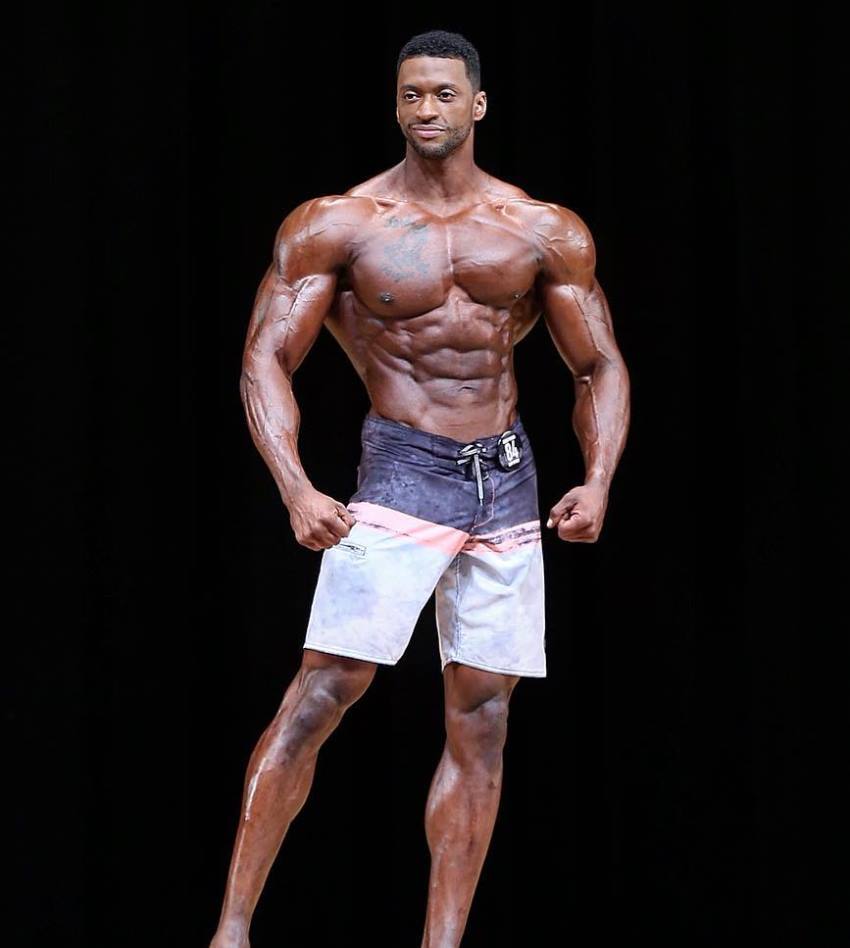 "Beat the odds, do numbers, and remain humble!"
What we can learn from Raymont Edmonds
Raymont's discipline in the sport of fitness and competing is something that brought him enormous success in a short period of time. Within just one year after making his debut, Raymont was able to enter the IFBB Professional ranks.
Ultimately, it all came down to his passion for the sport, as-well-as his 'not-giving-up' attitude. Raymont knew that with enough hard work, and planned action, he would get far.
If you would like to achieve success fast like Raymont, then you should also be prepared to work just as hard. If you can do so, then it's always possible to manifest your dreams into reality.