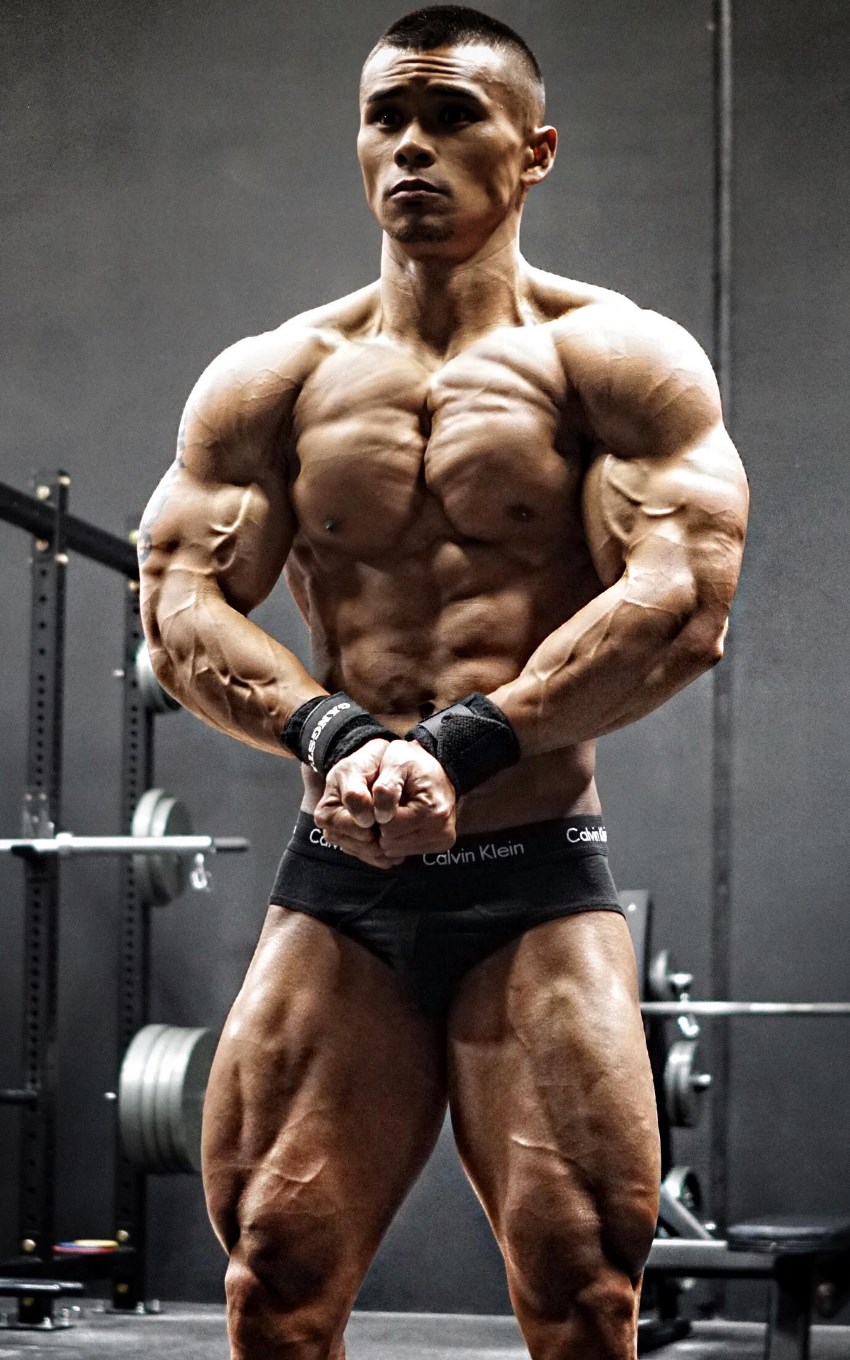 Raymond Querido
Personal Trainer, Men's Physique Competitor
Known for his unique IIFYM diet, Raymond Querido AKA "The Online Coach" is an American personal trainer, fitness model, and a Men's Physique competitor.
Growing up, Raymond's first "love and passion" was basketball. He played the sport throughout his early years and into high school. His fitness journey began modestly, by lifting weights in his garage in order to improve his vertical jump and speed.
Raymon soon started to see results and became "hooked". By the time he finished high school, Raymond stopped playing basketball due to his lack of height. It was at this point he took on bodybuilding full-time.
From that point on, Raymond's passion for fitness grew stronger each day. He eventually started competing and went onto win the 2011 NPC Border States Classic and the 2012 NPC Southern California Championship. Known for his shredded physique and popular approach to dieting, Raymond has become a 21st century icon in the fitness world.
---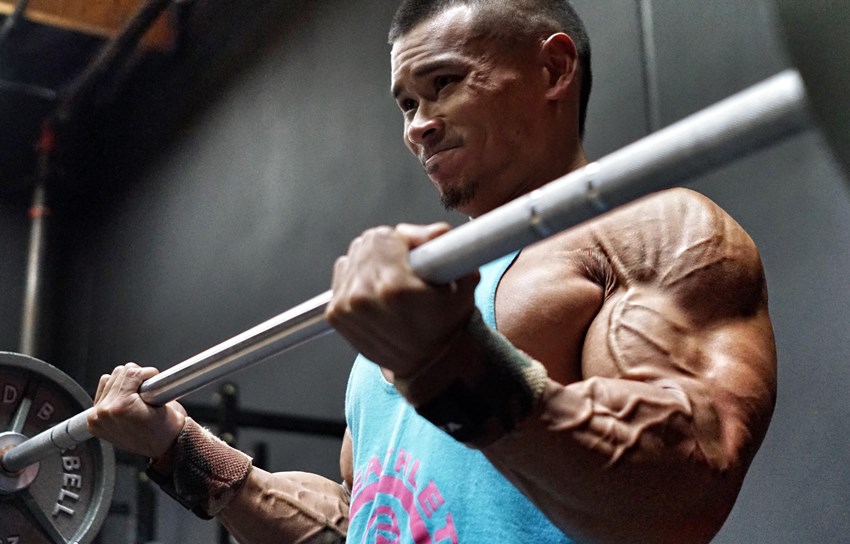 "Never forget why you started and where you came from."
Athlete Statistics
Full Name: Raymond Querido
Weight
Height
Year of Birth
Nationality
165 - 175lbs (74.8 - 79.4kg)
5'7" (170cm)
1983
American
Profession
Alias
Era
Personal Trainer, Men's Physique Competitor
The Online Coach
2010
| | |
| --- | --- |
| Weight | 165 - 175lbs (74.8 - 79.4kg) |
| Height | 5'7" (170cm) |
| Year of Birth | 1983 |
| Nationality | American |
| Profession | Personal Trainer, Men's Physique Competitor |
| Alias | The Online Coach |
| Era | 2010 |
---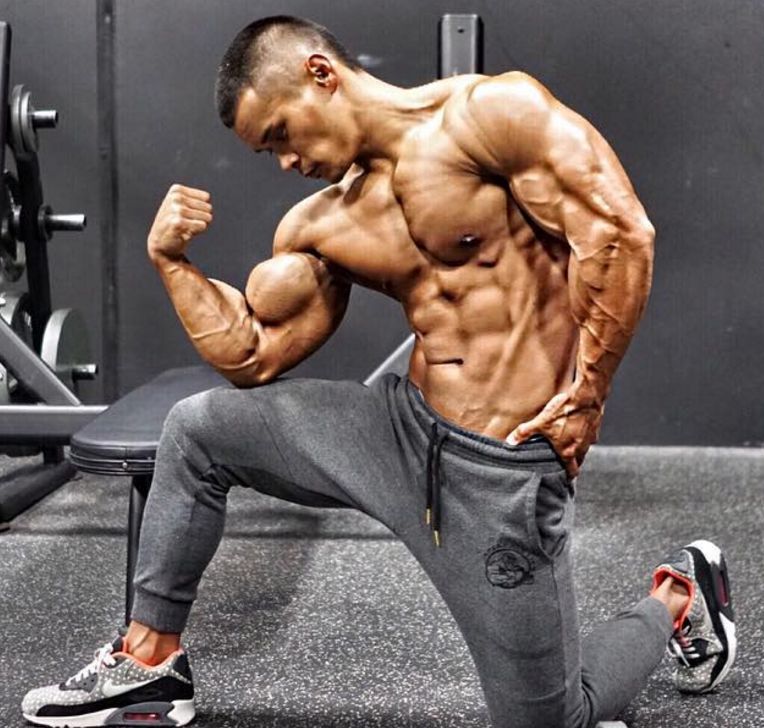 "You want to grow? You have to bring the pain with weight heavier than you did in the past."
Accomplishments
Competitions
2012 NPC Southern California Championship 1st place men's physique class A
2011 NPC Nationals 4th place men's physique class A
2011 NPC Border States Classic 1st place men's physique class A and overall winner
---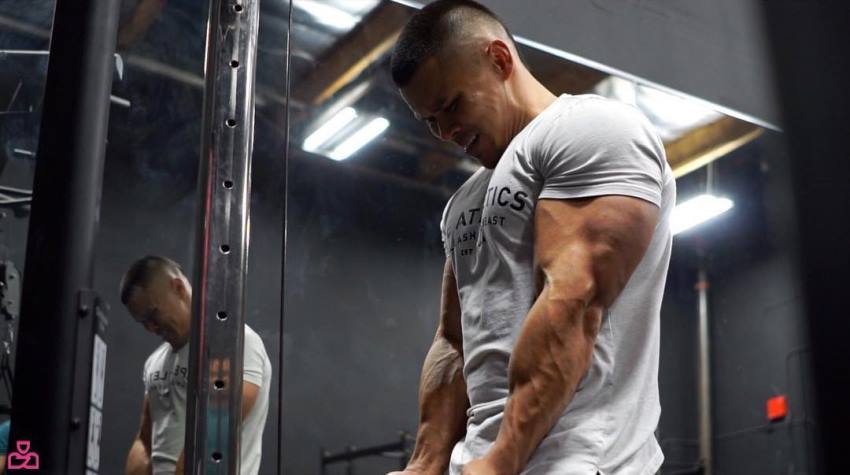 Biography
From Philipines to California
Raymond Querido was born on October 18th, 1983, in Subic Bay, Philipines but moved to California before his 1st birthday. Raymond, and his whole family moved to the United States as his father was in the Navy stationed in Temecula, Southern Cali.
Settling into his new life in the sunny state of California, Raymond grew up playing basketball, where he played for his primary school team as a point guard. Excelling with his performances and natural skills, Raymond's only disadvantage was his lack of height.
---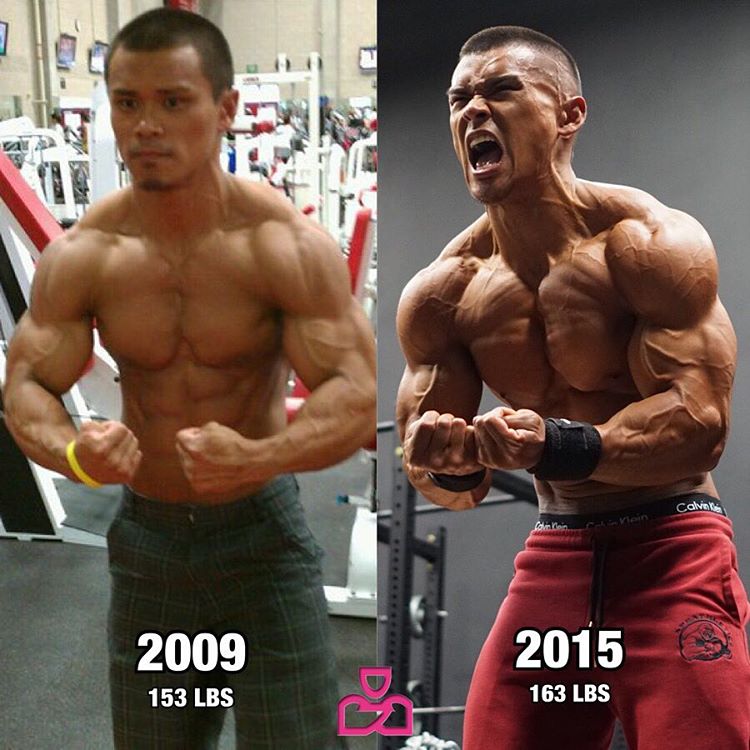 "I played basketball as a kid throughout elementary school, middle school, and was always a shorter guy. I wanted an edge. I wanted to be faster and to jump higher."
---
Transition to Bodybuilding
Raymond started lifting dumbbells in his garage so he could increase his vertical jump, thus compensating for his lack of height. After several months of training, Raymond started to notice an improvement in his vertical jump and speed. Furthermore, he gained additional muscle mass, which "positively surprised" the youngster.
Inspired by his initial "gains", Raymond asked his mom for a gym membership. When he entered the gym for the first time, Raymond was amazed by all of the possibilities and variations of exercises he could do.
"I loved the fact that the harder I worked the more results I produced."
Following high school, Raymond completely stopped playing basketball due to the fact that the other players over shadowed him with their height on the court. Another reason was his passion for bodybuilding, which completely took over.
Raymond started experimenting with various strength training programs. He tried combining bodybuilding with powerlifting, something that yielded the best results for him.
Competition History
Two years into his bodybuilding journey, Raymond built a physique worthy of the stage. He started competing at local shows in California and started receiving impressive results.
Raymond's first major competition was the 2010 NPC Border States Championships, where he took 3rd place in the middleweight category. That same year, he participated at the NPC West Coast Classic, coming in 2nd place.
The following year, Raymond showed his potential on stage by winning the NPC Border States Classic, men's physique class and overall.
His streak of great results continued until 2013. At that point, Raymond decided to take a break by dedicating himself to becoming a personal trainer.
---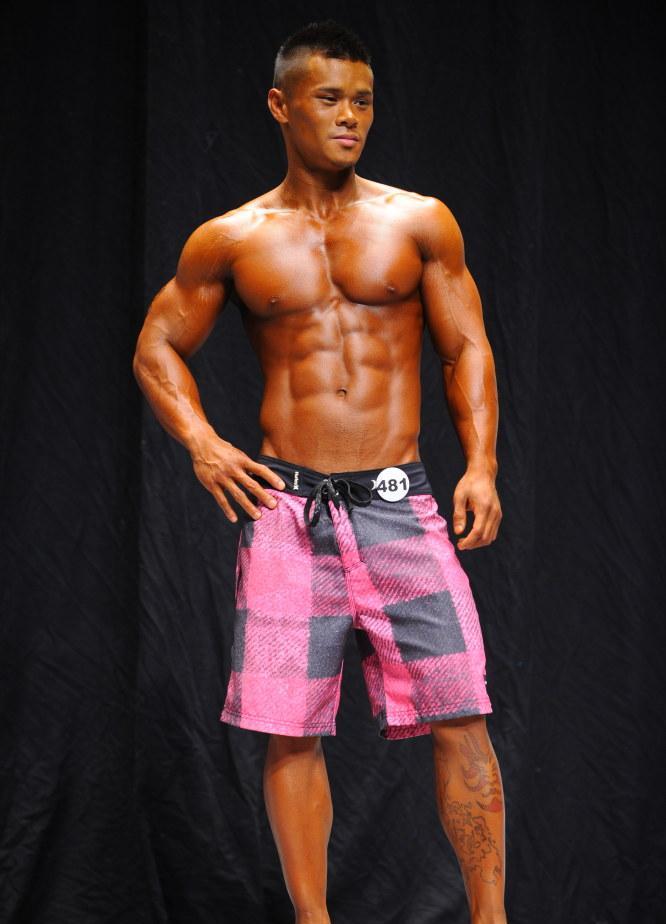 ---
Inspiration to Masses
His achievements on the stage motivated him to become successful in other areas of his life, not only in competing. Two years after receiving his personal training certification, Raymond opened his own gym. He also created his social media accounts to advertise his coaching programs. He soon found himself "overwhelmed" by the amount of positive feedback on his training and dieting programs.
During that time, Raymond was doing a lot of personal training at different gyms. According to Raymond, he eventually decided to start focusing on online coaching only.
The decision proved to be the right one for Raymond. His activity on the internet attracted a lot of new clients and supporters from all over the world. He helped transform many of his clients' physiques and became known as The Online Coach. In 2016, Raymond started competing again, in the hope of getting his hands on the Pro Card.
In terms of personal life, Raymond is a father of 3 girls and has a wife. He added that he always tries to balance training, work and family. Raymond also mentioned some of the things he does in his free time; "I'm as simple as just sitting back at home watching a TV show, a movie at home, or going out to dinner. I don't have much time, so just like to do simple stuff."
---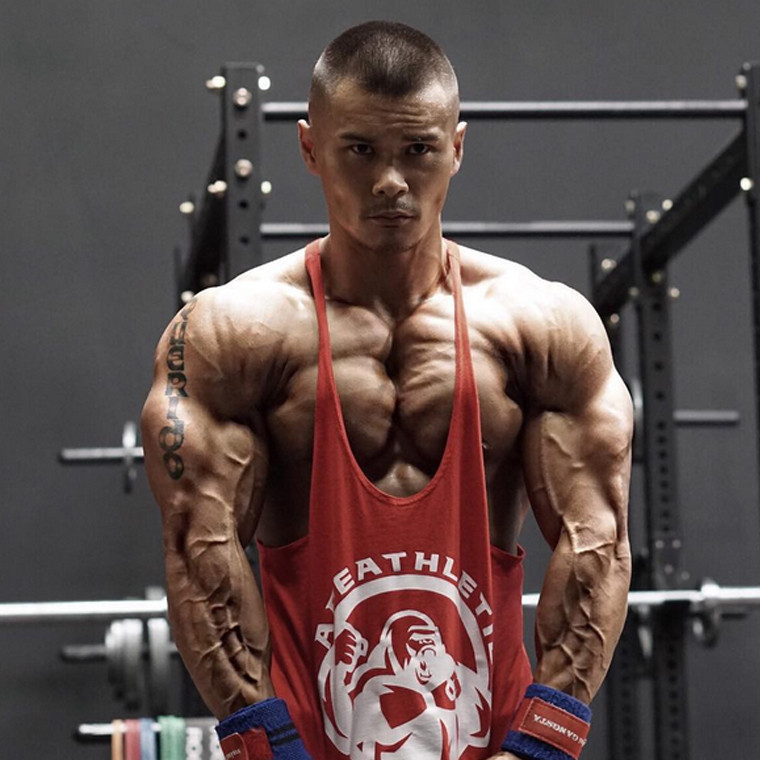 "Focus then execute. I've always been one to use more finesse and calmness over aggression and anger when lifting. I believe technique is key to progression. So when you're calm during your lifts it's a lot easier to be consistent with your form/technique, therefore is easier to track your progression."
Training
A Basic Training Style
Raymond sticks to the compound exercises at the beginning of the workout, and isolation exercises at the end. He trains up to 2 muscle groups per day, 6 or 7 days per week. Each of his workouts consists of 5 different exercises and 3-4 working sets. Raymond keeps his rep range between 8-12 repetitions per set.
His advice for new "lifters" is to learn. According to Raymond, learning is one of the best tools to have while on the fitness journey. It's necessary to read, research, and learn in order to be efficient in the gym, says Raymond.
Raymond's favorite exercises are Squats, Dumbbell Chest Press, and Wide Grip Straight Bar Curls. His explanation for choosing these 3 exercises is;"they are very simple compound movements that do the job."
Powerlifting vs Hypertrophy Training
Raymond believes that bodybuilding and powerlifting go hand in hand. He likes to switch up his workouts every now and then, in order to "squeeze out" more progress.
According to him, powerlifting is great for increasing strength, which is followed by an increase in muscle mass. "Strength is a great indicator of increasing muscle", says Raymond. He continues; "If you're getting stronger and moving more weight then your body has no choice but to grow."
Meanwhile, bodybuilding is aimed at hypertrophy and goes more into detail of the physique, according to Raymond. It allows one to focus on the weak points by using isolation exercises and lighter weights.
Raymond's Training Split
Day 1– Upper Strength
Day 2 – Lower Strength
Day 3 – Off
Day 4 – Upper Hypertrophy
Day 5 – Lower Hypertrophy
Day 6 – Lagging Bodyparts/Bodybuilding Day
Day 7 – Off
---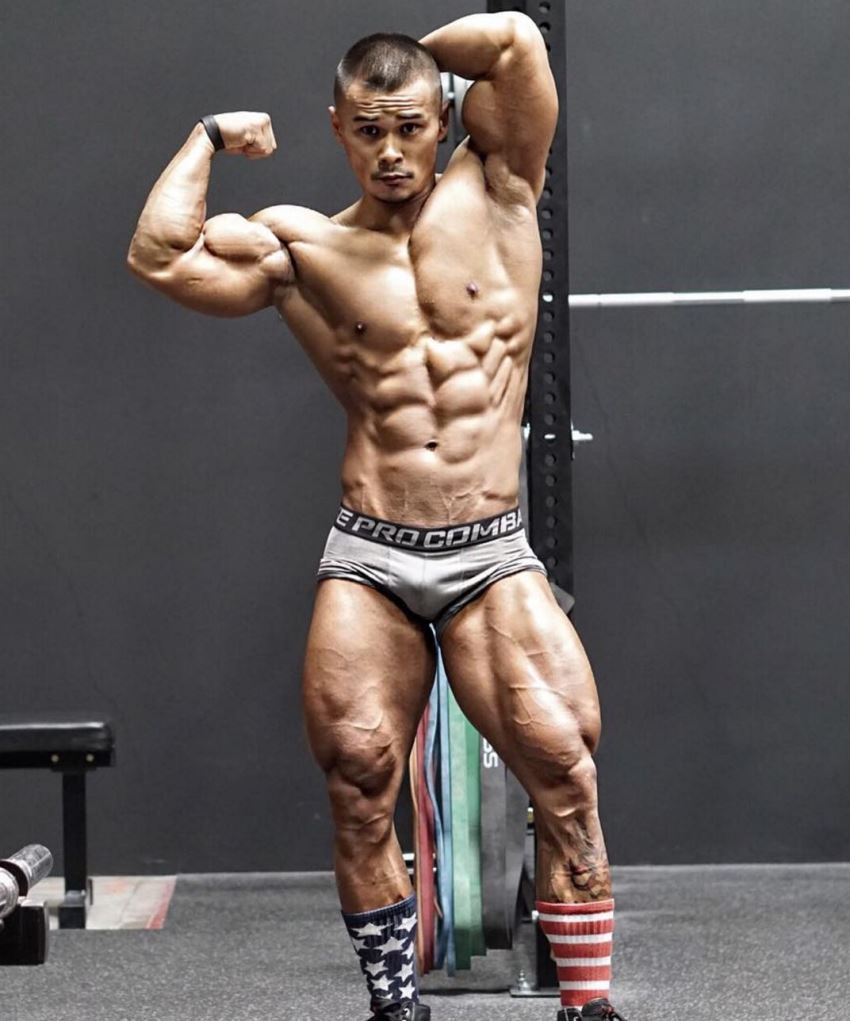 "The storm will always pass."
Nutrition
If It Fits Your Macros Diet
For the first 3 years of competitions, Raymond's diet was exceptionally strict. For him, food sources were limited to basic foods such as – tilapia, egg whites, broccoli, skinless chicken breasts. "It was brutal", says Raymond.
He always thought there had to be a different way to diet. After spending some time researching, Raymond came across the IFYM diet. The diet preaches eating anything that an individual wants, as long as it fits his or her macro nutrient intake.
This way of dieting made "things" a lot more flexible for Raymond, giving him additional motivation to continue competing, he mentioned.
Raymond incorporates a significant amount of candy in his diet. He explains that it provides him with a good amount of fast-acting carbs and minimal fat content. This allows him to quickly restore glycogen levels after strenuous workouts.
Diet Plan
Meal 1: 2 scoops whey, 1 cup egg whites
Meal 2: 1/2 cup oatmeal, 1 cup egg whites
Meal 3: 8 oz chicken, 1 1/2 cup veggies
Meal 4: 8 oz tilapia, salad, 1 cup veggies
Meal 5: 8 oz steak, 1 cup veggies
Meal 6: 2 scoops whey protein, 2 tbs peanut butter
Supplementation
Raymond doesn't use a lot of supplements, as he prefers to get all of his micro nutrients from whole foods. The only 2 supplements he incorporates in his daily diet are whey protein and a pre-workout.
---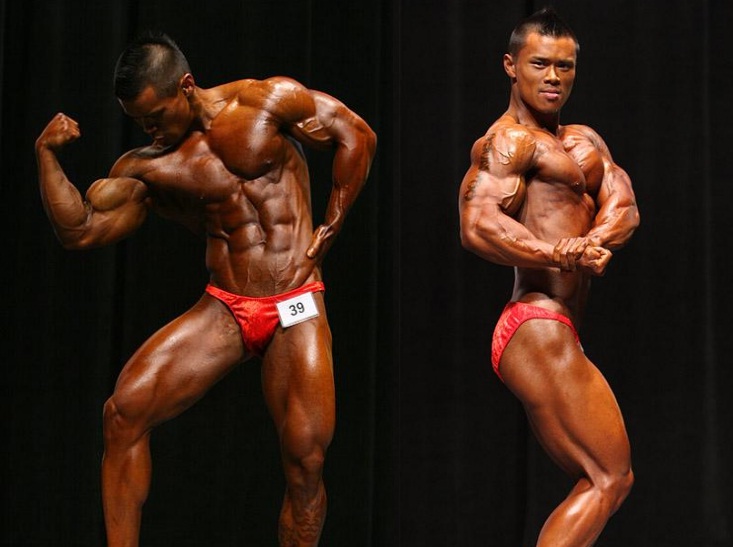 "Dream then take action. Don't be that person that just runs their mouth."
Idols and Influences
Raymond's favorite bodybuilders and influences are Stan Mcquay and Hidetada Yamigishi. He's always tried to emulate his bodybuilding icons throughout his journey.
---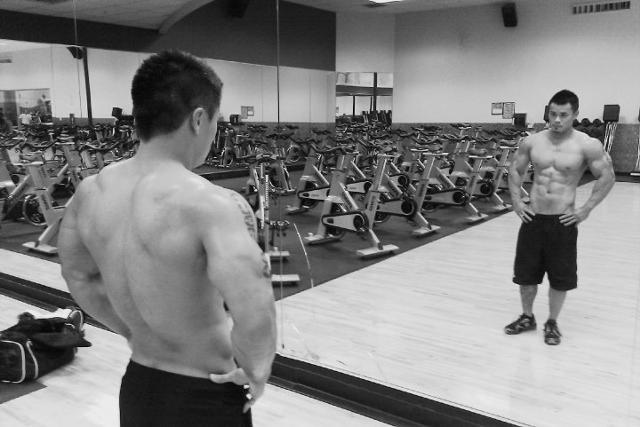 "Goals are absolutely nothing without execution."
What we can learn from Raymond Querido
Raymond's shortcomings were something that would turn many people away from their dreams. He didn't have the height to become a competitive basketball player, but he didn't give up. Quitting basketball was a "blessing in disguise" for Raymond, as he found an even bigger passion – bodybuilding.
Nowadays, he helps people across the world to live the healthiest lifestyle possible. He does this by using everything he learned through years of intense dieting, training and personal development.
Much can be learned from Raymond's story, the main lesson is having perseverance and faith in yourself. Go towards your passion, and don't succumb to adversity. Keep pushing, and one day you too might discover greatness, just like Raymond Querido.