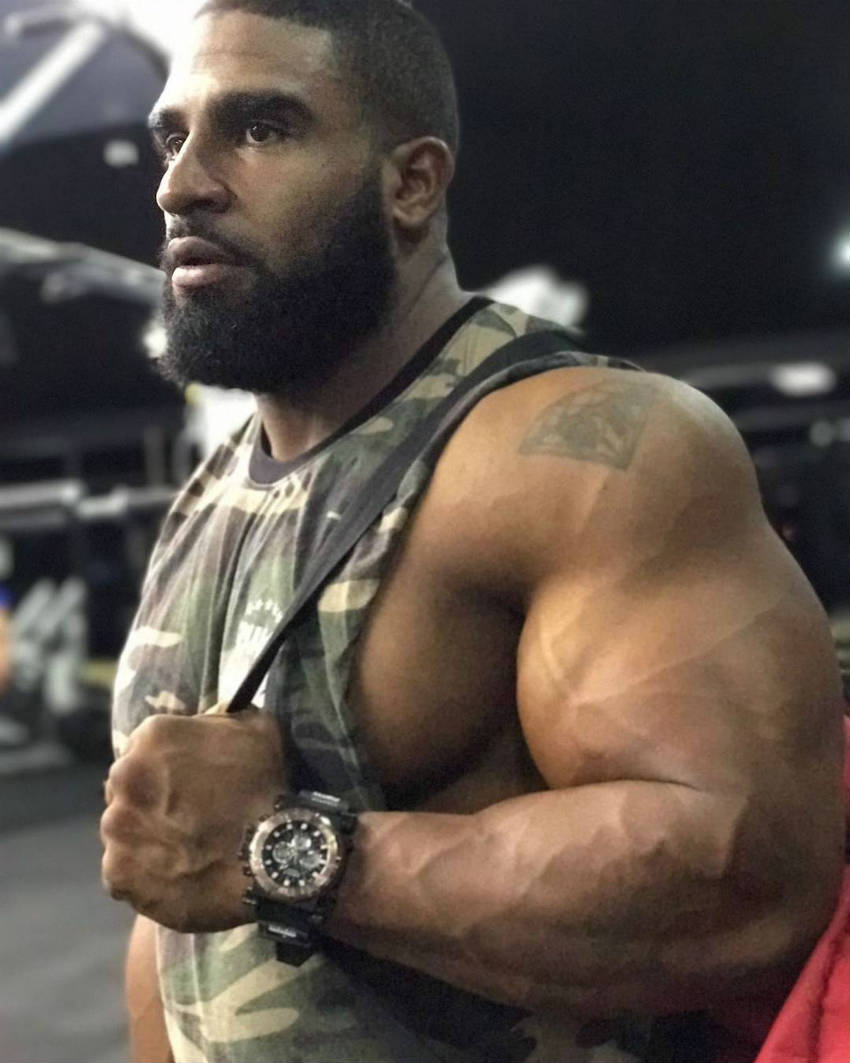 Quincy Winklaar
Professional Bodybuilder
Quincy Winklaar is a professional bodybuilder, army veteran, and former police officer from the Netherlands. His larger than life personality, combined with his motivational videos have inspired many fans to take up bodybuilding.
Quincy's first taste of bodybuilding came when he joined the Dutch army in 1999. Due to the demands of the army, Quincy had to stay extremely fit, but, he also wanted to build muscle, so he incorporated weight-lifting into his gym routine.
Gradually, he created a professional workout plan which focused on his legs in particular, as he saw them as "small". He also developed a diet plan to match, and in turn, his body became more proportional – allowing him to think seriously about becoming a professional.
He eventually realized his dream and became a Pro competitor in 2012. Quincy now competes at the IFBB level; continuing to train toward his next competition. This is his story:
---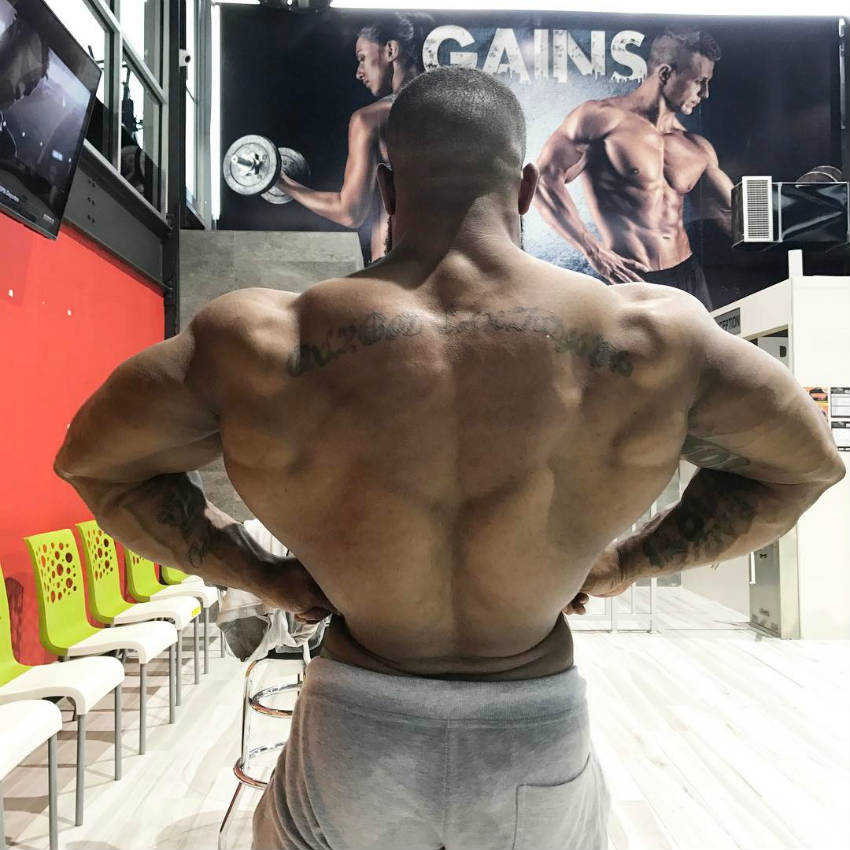 "I am proud of myself – my consistency, determination to  succeed, resiliency and simple nature".
Athlete Statistics
Full Name:
Weight
Height
Year of Birth
Nationality
185 - 195lbs (83.9 - 88.5kg)
5'7" (170cm)
1983
Dutch
Profession
Alias
Era
Professional Bodybuilder
The Q.
2010
| | |
| --- | --- |
| Weight | 185 - 195lbs (83.9 - 88.5kg) |
| Height | 5'7" (170cm) |
| Year of Birth | 1983 |
| Nationality | Dutch |
| Profession | Professional Bodybuilder |
| Alias | The Q. |
| Era | 2010 |
---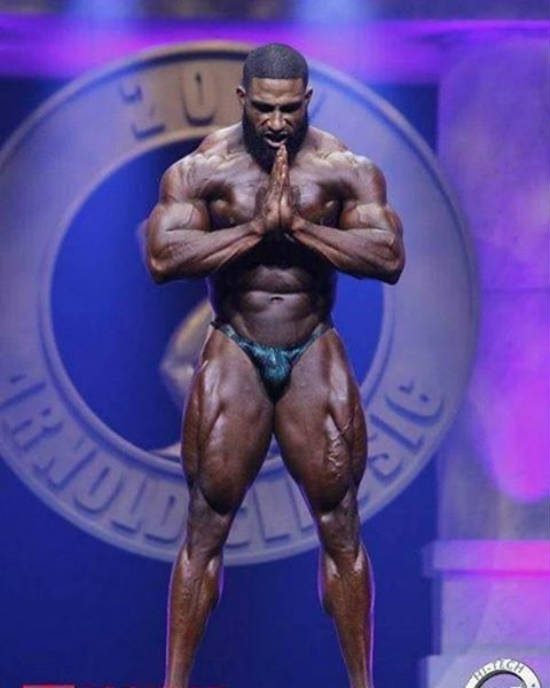 "Train your body not your ego".
Accomplishments
Competitions
2012
2012 IFBB Dallas Europa Supershow: 9th place
2014
 IFBB Toronto Pro Supershow: 16th place
 IFBB Arnold Classic: 12th place
Career
212 IFBB Professional Bodybuilder
Sponsored Athlete
Military and law enforcement
---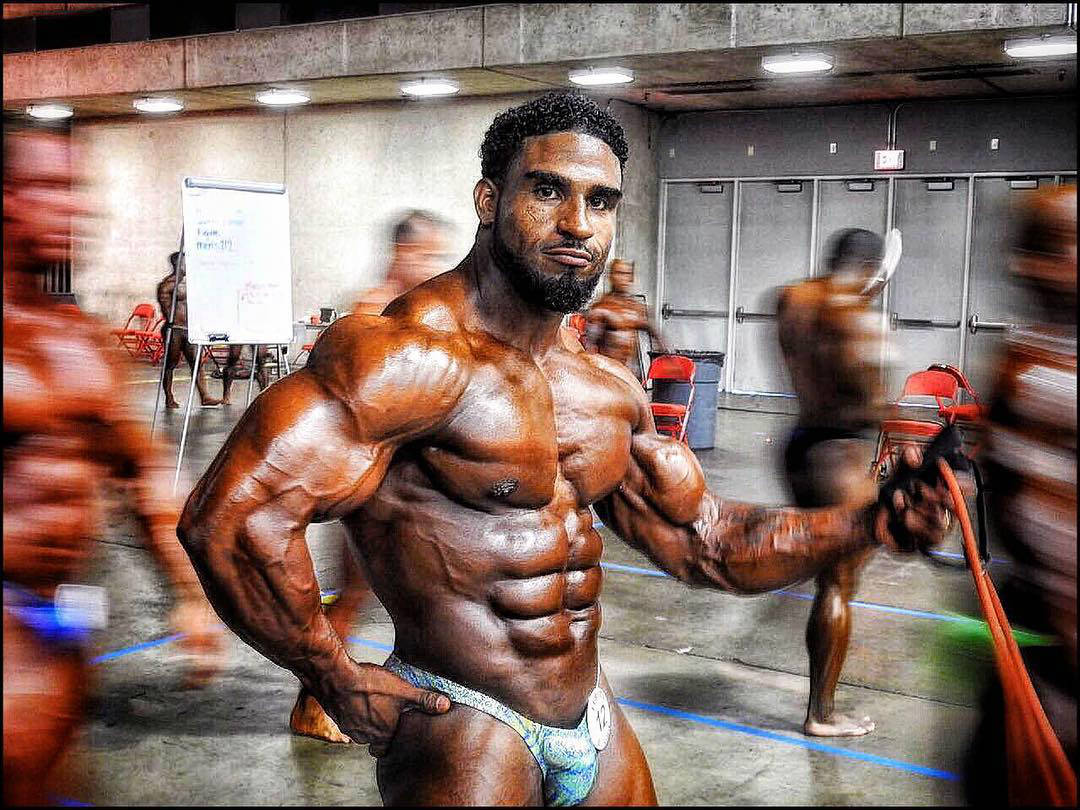 "Make clear and realistic short term goals to keep you focused and motivated".
Training
Quincy's first bodybuilding years
Quincy's first few years in bodybuilding were admittedly difficult, due to the fact he spent a lot of time learning new exercises. His main issues were his lack of knowledge in lower body training – which affected his aesthetic proportions.
Leg extensions and Seated Calf Raises were Quincy's only leg exercises in his early years of training. He says that his legs were underdeveloped compared to his upper-body. Quincy knew he was too focused on building his upper-body to "look good in a tank top". Quincy knew he needed to make a change if he was going to be a professional bodybuilder.
This change came when squats, lunges and dead-lifts were introduced to him by his professional bodybuilder brother, Roelly. When he used these new movements, he instantly saw progress – gaining muscle in his legs.
"If I knew then what I know now, I would pay more attention to incorporating a variety of leg building exercises".
Favorite Exercises
Shortly after this learning period, leg days became Quincy's favorite day of the week. He learned to love Squats,  saying "the harder you go the sweeter it gets, and I love how my legs feel the day after".
He's also developed a love for tricep workouts. He enjoys the Tricep Kick-Back, saying that,"It's hard to cheat when you do it right, and you get an enormous pump from it".
Cardio
These workouts are central in Quincy's routine, but Cardio has also been key. He usually uses the treadmill on an incline setting for fast walking, but also runs the "Torture Hills".
The Torture Hills are three steep hills near Quincey's home, that he runs for competition preparation. He says it takes him half an hour to run up the hills and, in his words, he's "breathless at the end" with "sore legs and glutes the next day".
---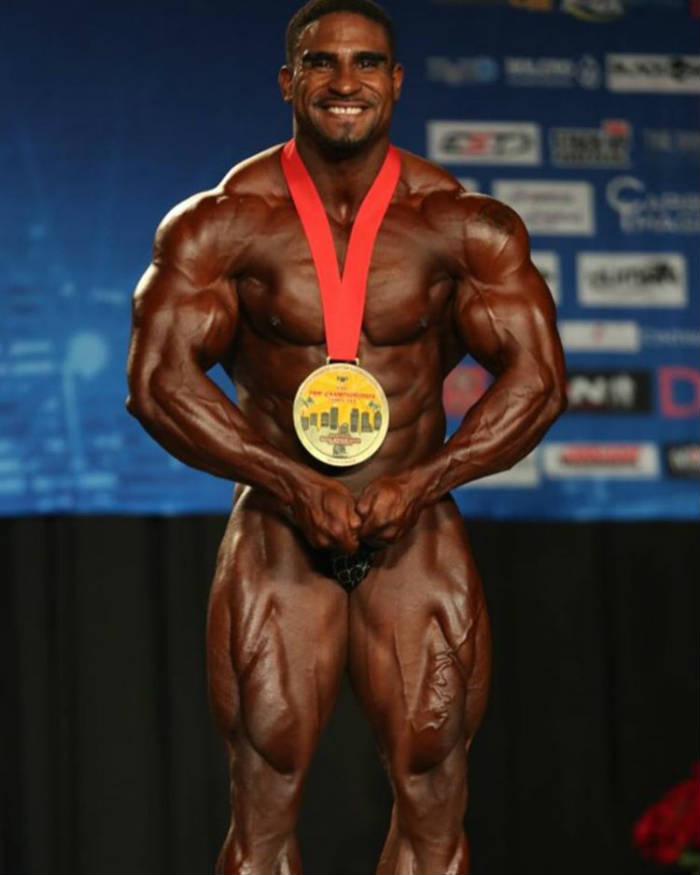 ---
Quincy's typical weekly split looks like this:
Monday: Quads and Glutes
Tuesday: Chest and Calves
Wednesday: Back and Abs
Thursday: Arms and Calves
Friday: Hamstrings and Glutes
Saturday: Shoulders, Abs and Calves
Sunday: Rest Day
The exercises he would typically utilize for each muscle group are detailed below:
Triceps:
Bench Press: (4 sets) (8-12 reps)
Weighted or Machine Dip: (3 sets) (8-12 sets)
Overhead Cable Extension: (7 sets) (8-12 reps)
Skull Crushers: (7 sets) (8-12 reps)
Biceps:
Alternate Dumbbell Curls: (4 sets) (8-12 reps)
Machine Preacher Curl: (3 sets) (8-12 reps)
EZ-Bar Curl: (7 sets) (8-12 reps)
Chest:
Incline Dumbbell Press: (4 sets) (8-12 reps)
Incline Dumbbell Flye: (3 sets) (8-12 reps)
Flat Hammer or Dumbbell Press: (3 sets) (8-12 reps)
Pec Deck or Cable Crossover: (7 sets) (8-12 reps)
Shoulders:
Seated Dumbbell Press: (4 sets) (8-12 reps)
Barbell or Dumbbell Front Raise: (3 sets) (8-12 reps)
Dumbbell Lateral Raise: (3 sets) (8-12 reps)
Lateral Raise Machine: (7 sets) (8-12 reps)
Rear Deltoids:
Dumbbell Rear Lateral Raise: (4 sets (8-15 reps)
Reverse Pec Flye: (7 sets) (12-15 reps)
Rear Laterals: (7 sets) (12-15 reps)
Back:
Neutral-Grip Chin-Ups: (3 sets) (to failure)
Wide-Grip Pulldowns: (3 sets) (8-12 reps)
Barbell Row: (3 sets) (12 reps)
Hammer Strength Row: (3 sets) (8-12 reps)
Machine or Cable Pullover: (7 sets) (8-15 reps)
Quads:
Leg Extensions: (4 sets) (8-15 reps)
Squats: (4 sets) (8-12 reps)
Hack Squat or Leg Press: (3 sets) (8-15 reps)
Leg Extension or Leg Press: (7 sets) (8-15 reps)
Hamstrings:
Lying Leg Curls: (3 sets) (8-15 reps)
Stiff-Leg Deadlift: (3-4 sets) (10-12 reps)
Single Leg Curl: (3-4 sets) (10-15 reps)
Seated Leg Curls: (7 sets) (10-15 reps)
Calves:
Standing Calf Raise: (4 sets) (10-12 reps)
Seated Calf Raise: (4 sets) (15-20 reps)
Leg Press: (7 sets) (10-12 reps)
---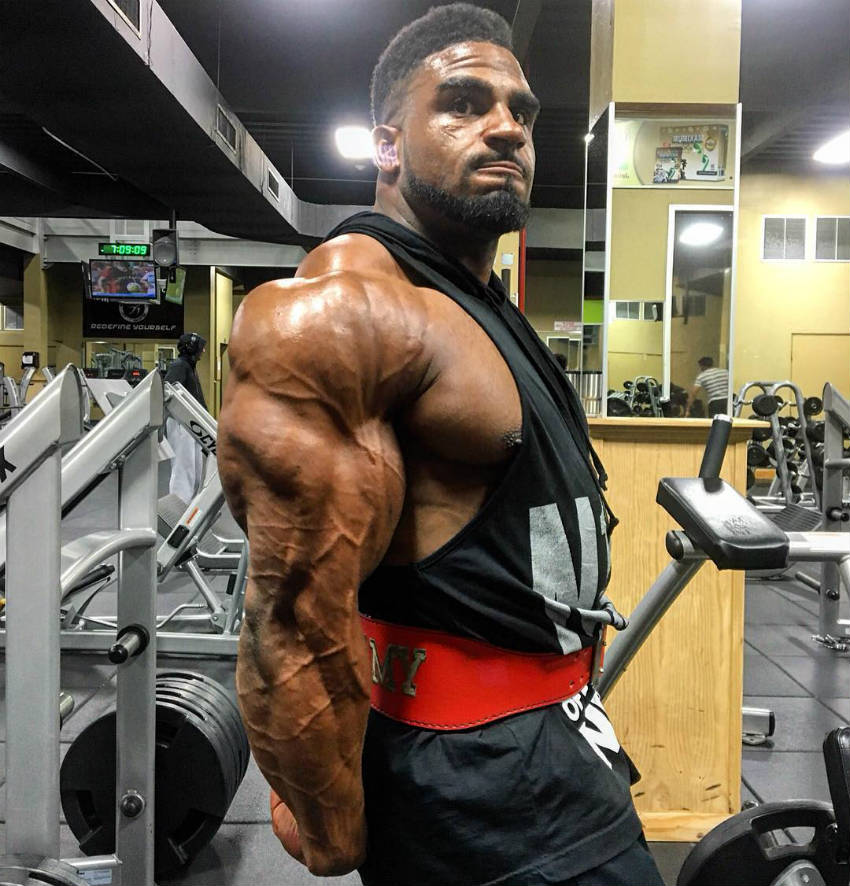 "Pay attention to diet in relation to your training regiment; they go hand in hand".
Nutrition
Prior to competing, Quincy focuses on eating eight meals a day. He tries to make sure his daily protein intake is 250g grams; he keeps his carbs low so he can "get big and stay lean for the show".
Supplements are also vital in Quincy's meal plan. His supplement stack is below.
Whey Protein Isolate
Pre-Workout
Glutamine
BCAA's
Vitargo
Creatine
---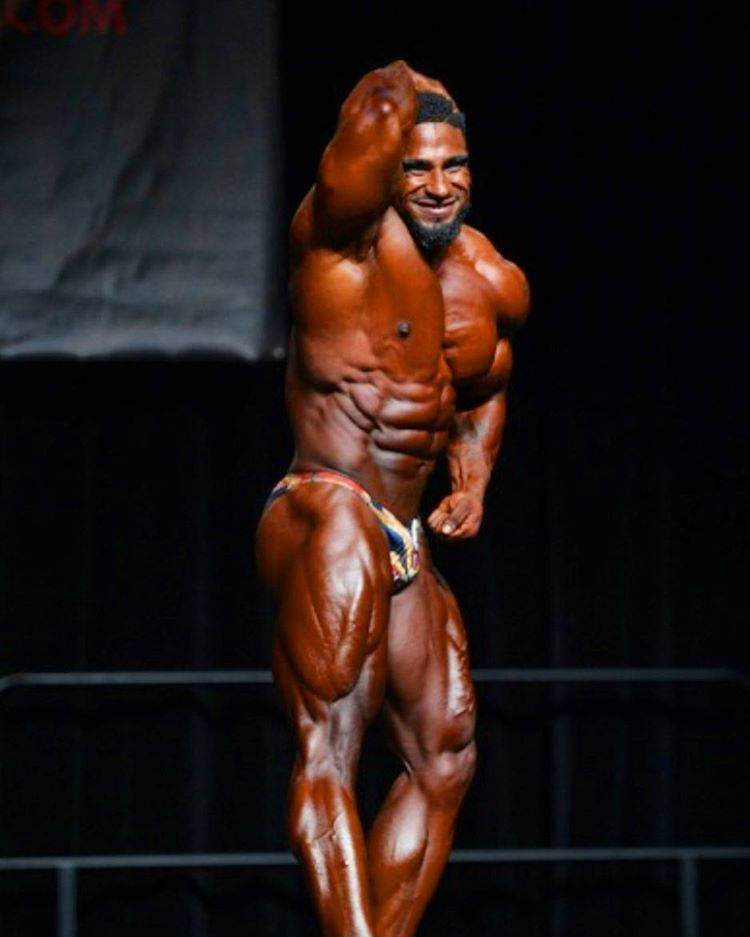 "Build a passion for what you do; learn to enjoy it".
Idols and Influences
Quincy's main influence is his older brother Roelly Winklaar. Roelly has been an IFBB bodybuilder for decades, and came to prominence in 2009 when he won the IFBB Arnold Amateur Championships. He was Quincy's main trainer growing up, and continues to inspire him to reach his goals today.
Beyond his family influences, Quincy also takes inspiration from bodybuilding greats such as Dexter Jackson and Frank Zane. He sees their dedication and focus towards the sport as unrivaled – respecting their focus on aesthetic perfection.
---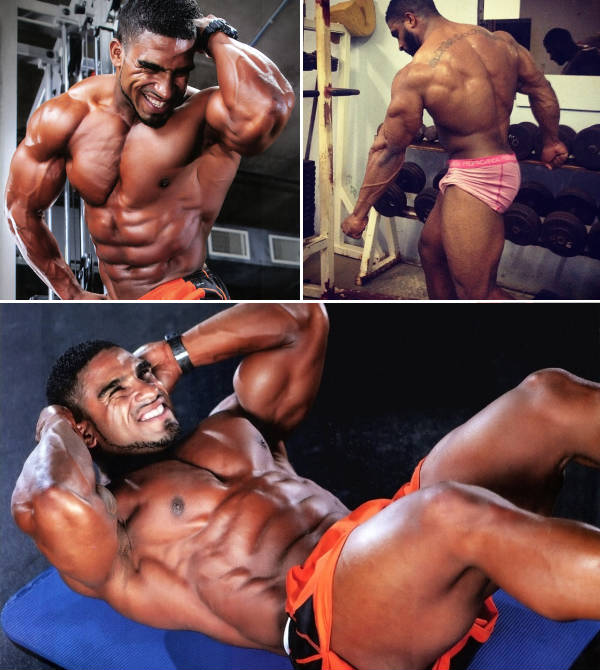 "Practicing consistently isn't difficult. What's difficult is practicing something every day that you don't really want to do".
What we can learn from Quincy Winklaar
Quincy has shown us that even the best bodybuilders in the sport have to start somewhere. He originally made mistakes, by learning the hard way and introducing new techniques to develop his legs.
His story is also an example to us all that bodybuilding can be much more than just a sport. For Quincy, working out and building muscle is a family tradition.